The Return
If you follow professional drifting, then you've probably already heard the news that Tanner Foust will be making a return to Formula Drift this year to compete in select events. And even if you don't follow pro drifting – you're probably familiar with Tanner. In addition to his pair of FD championship titles, he's also a three-time Global Rally Cross champion, a seasoned stunt driver and one of the hosts for the American version of Top Gear. He's easily one of America's most recognizable automotive personalities.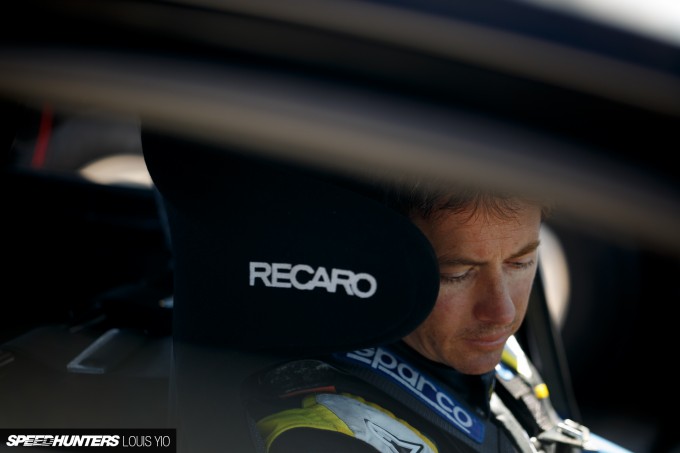 The last time Tanner competed in a Formula Drift event was way back at the 2010 season finale, and while his primary focus in 2015 will still be the GRC, his return to Formula Drift has certainly added some excitement to the upcoming season – which kicks off this weekend on the streets of Long Beach.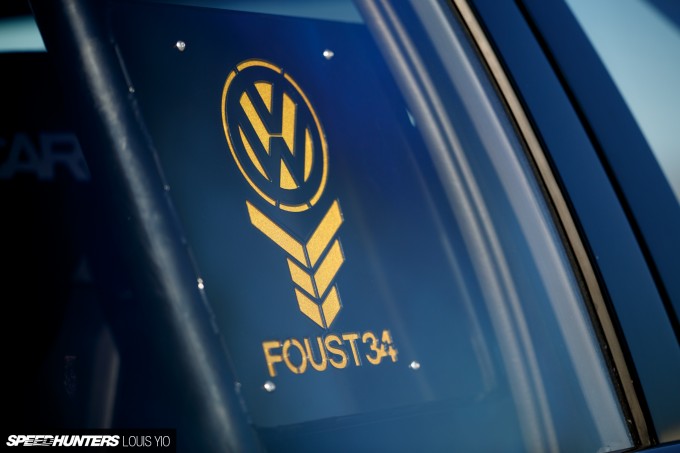 Once Tanner decided that he'd once again be participating in professional drifting he knew he'd need a special car. He didn't just want something that would be cool and interesting – he needed a car that would be instantly competitive in a sport that has evolved a lot since he left.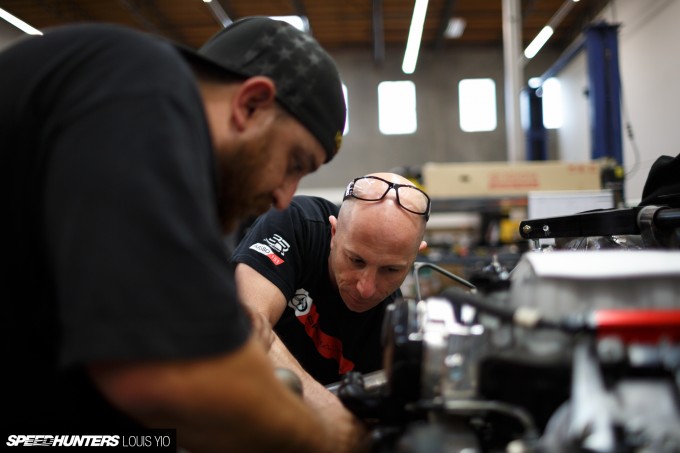 It was last fall that Stephan Papadakis heard about Tanner's return to Formula Drift, and given that he and Tanner worked together in FD in the past with much success, a reunion between the talented builder and talented driver seemed like a perfect thing.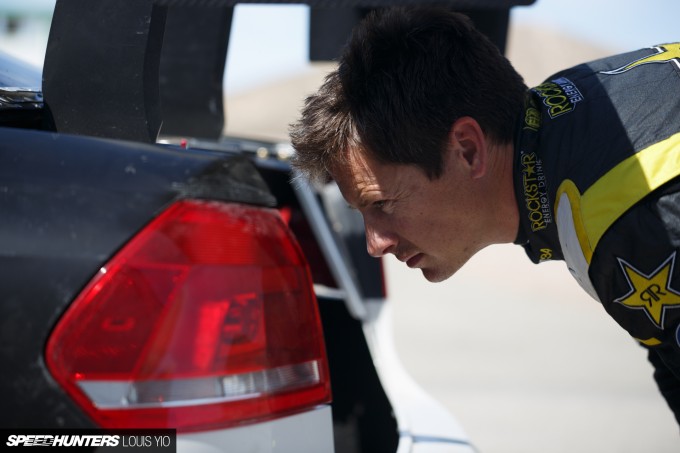 Of course, a lot has changed since the last time Tanner competed in FD, and given the fact he now races Volkswagens in GRC it was only fitting that he'd drive one in Formula Drift. The only problem is that there aren't a whole lot of people out there using VWs for drifting, so Steph and his team really had their work cut out for them over the off season.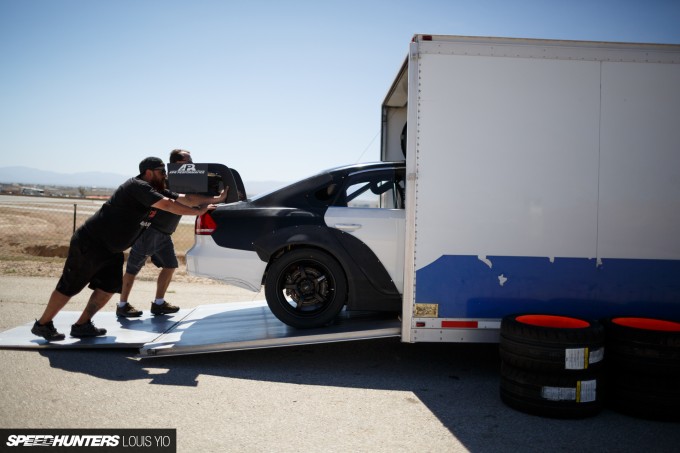 When Tanner told Stephan that he wanted to build his drift car out of a new Volkswagen Passat, the true challenge began. The transformation from front-wheel drive family sedan to Formula Drift machine would be a massive one, and it took a crew of five working the entire off season to have the car ready for the Long Beach season opener – the first of three FD events Tanner is planning to run this year.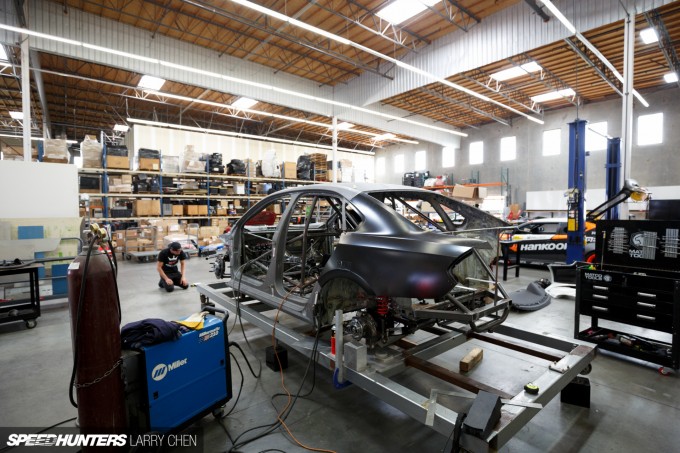 Fortunately, Papadakis Racing has plenty of experience building drift cars out of unconventional platforms, and Tanner knew that Stephan and the crew could be trusted not only to make the Passat drift, but to make it competitive with best cars on the Formula Drift grid.
The Transformation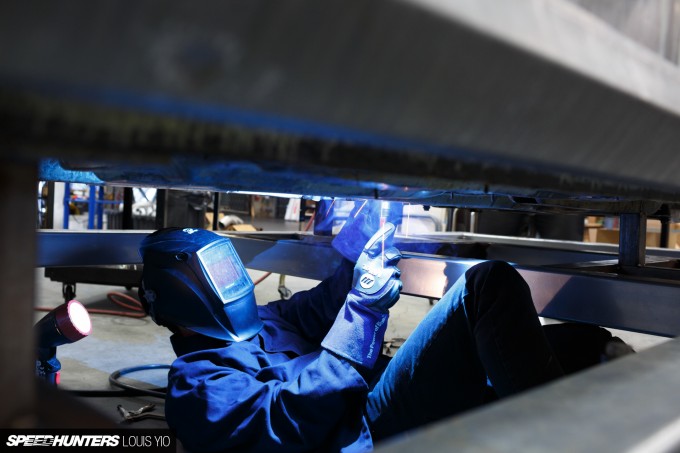 Beginning with a bone-stock Passat, the Papdakis Racing team began by stripping the car of everything but its basic body structure. This wouldn't be a NASCAR-style tube chassis race car with a Passat body stuck over the top, but there also wouldn't be a whole lot of factory parts reused during the car's transformation.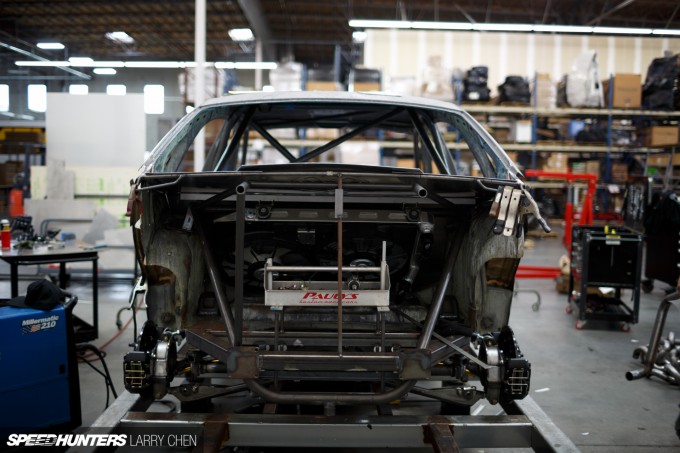 In order to convert the Passat from front-drive to rear-drive, the car would need some serious chassis and suspension fabrication, and great care was taken to make sure that everything adhered to the Formula Drift rulebook.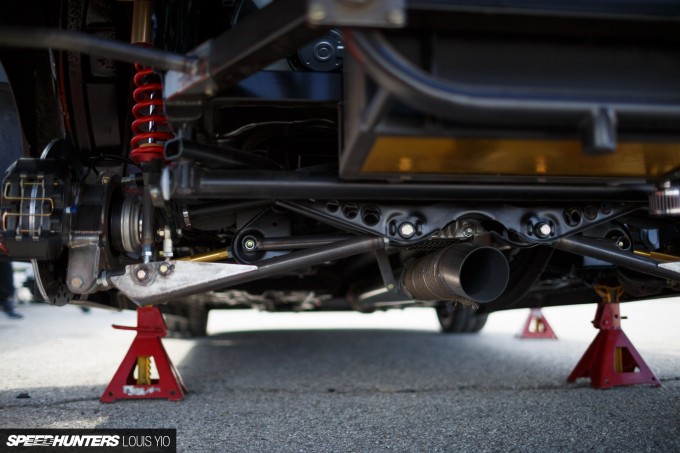 Starting in the back, the crossmember was modified for the rear-drive configuration and the suspension replaced with a custom-fabricated setup, custom-built RS*R coilovers and of course a new differential that would now drop the power off at the rear wheels.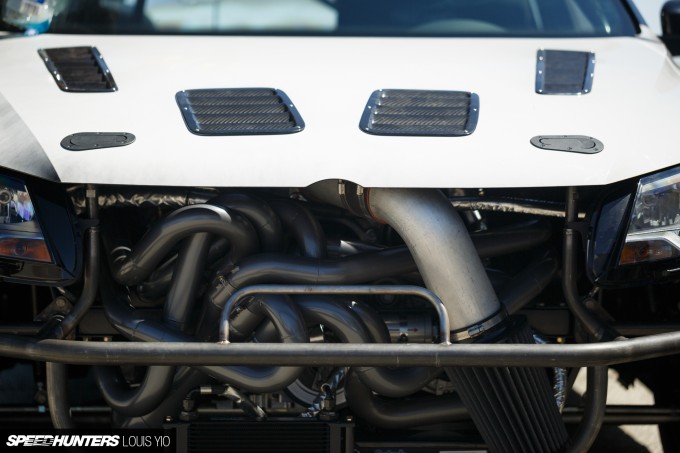 An equal amount of work needed to be done up front, where the stock engine, transmission and axles were removed and replaced with a custom-fabricated setup featuring new spindles, hubs and steering system.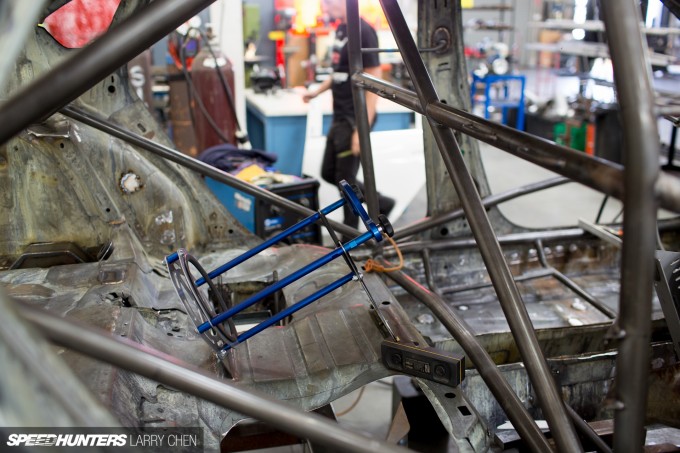 And because the car would be rear-wheel drive, a custom tunnel had to be built to house a G-Force 4-speed dog box transmission and custom driveshaft.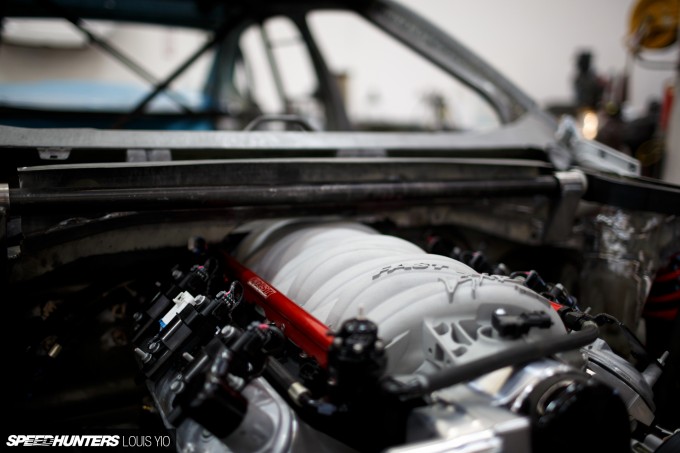 And what should power this radically altered Volkswagen sedan? Well, Stephan says that the motor setup was actually one of the easiest parts of the entire build.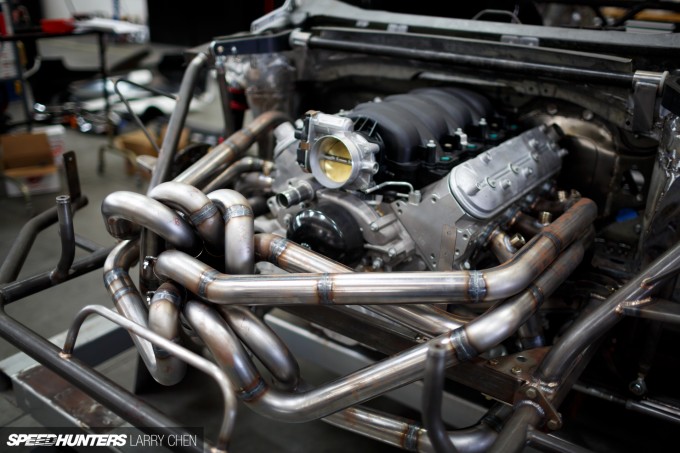 The V8 engine is based on an LS7 and has been honed a bit for an output of 700 horsepower. A nitrous kit adds another 200 horsepower for a grand total of 900 – an amount which the team hopes will keep the car running with the fastest machines in Formula Drift.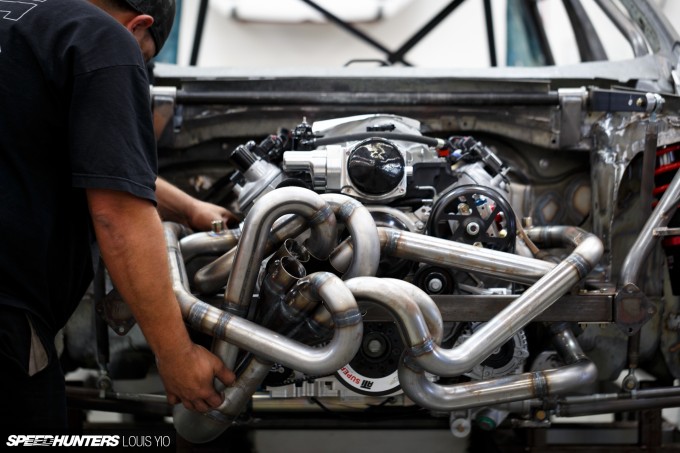 One thing that is quite unique about the Passat's engine setup is the exhaust configuration. Rather than going with a traditional exhaust manifold setup, Papadakis Racing fabricated a rather crazy looking 8-to-1 header with a sequential setup that sits in front of the motor.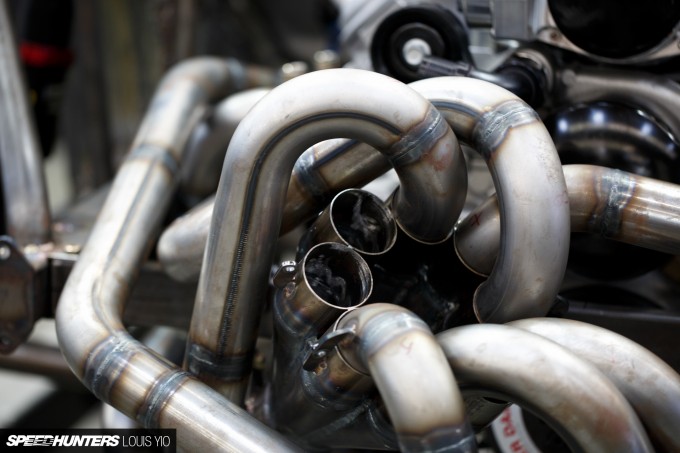 Not only do the pipes give the engine bay a radical look, Stephan says the unique layout gives the LS7 a very different exhaust note than that of your typical LS V8. I'll certainly be excited to hear it next weekend at Long Beach.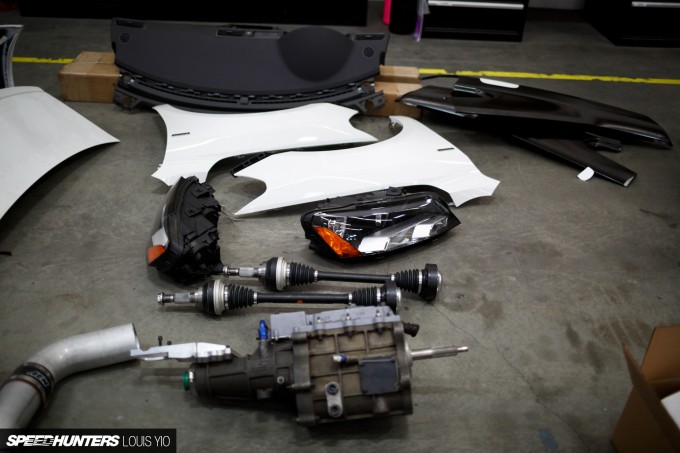 As for the rest of the car, aside from the expected chassis items like a full FD-certified rollcage and crash bars all around, the Passat's body is still using quite a few of its original panels. Many of them have been modified for weight savings and the stock glass has been replaced with lighter material, but the car is still instantly recognizable as a Volkswagen Passat.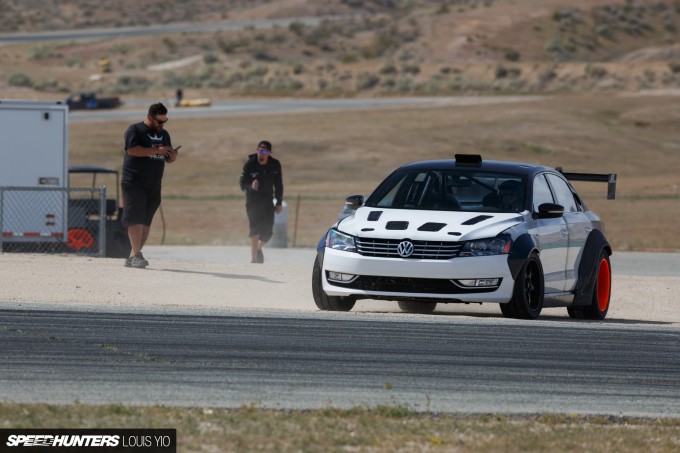 The Passat is not currently on the list of applications that TRA Kyoto makes a Rocket Bunny kit for, but that didn't stop the Papdakis crew from adapting an Rocket Bunny kit from another model to give the sedan a more aggressive look and to help accommodate its wheel and tire setup.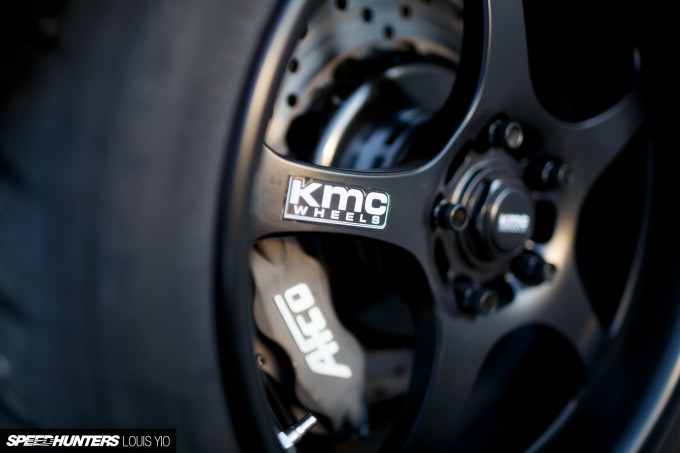 The staggered 17 and 18-inch five-spoke wheels come from KMC and they are wrapped in NT05 rubber provided by Nitto Tire, who happily jumped onboard for Tanner's return to Formula Drift.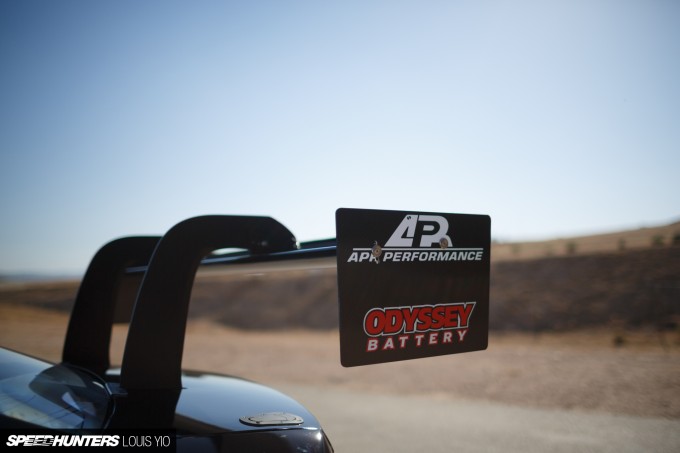 Other modifications to the exterior of the car include additional cooling vents in the hood and an APR Performance swan mount wing on the trunk.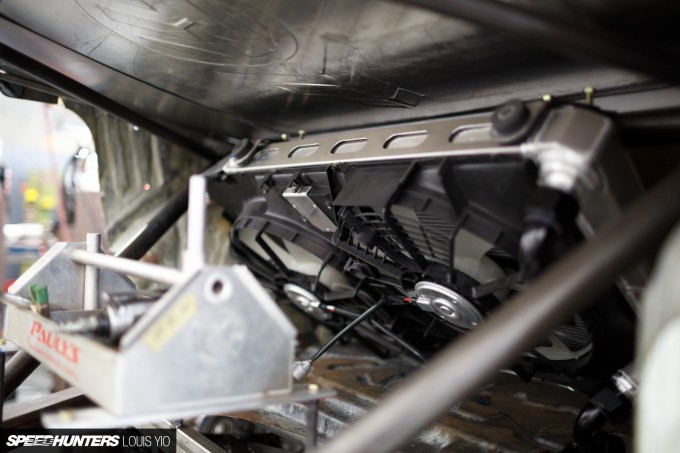 There are also vents to help feed cool air to the Passat's rear-mounted radiator setup – something which is now quite common on the Formula Drift grid.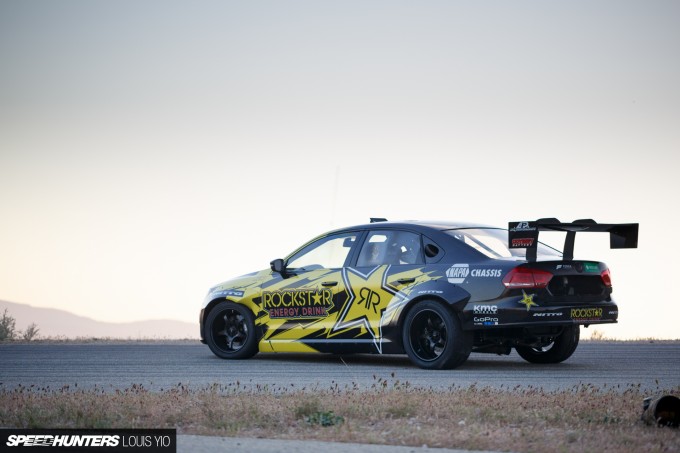 Once the body was complete, the car was treated to a full wrap from Spin Imaging, which of course bears the name and colors of Tanner's long-time sponsor Rockstar Energy Drink.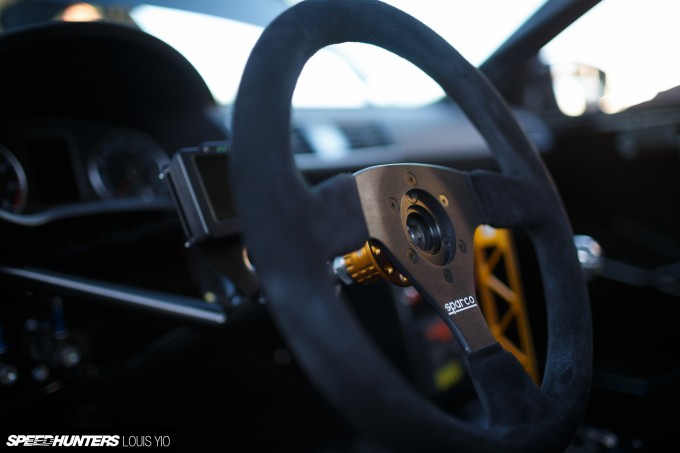 Inside, the Passat is typical pro drift car – stripped of everything that's not necessary to drive it sideways and protect the driver while doing it. The stock Passat dashboard has actually been retained, but aside from that it's pure race car.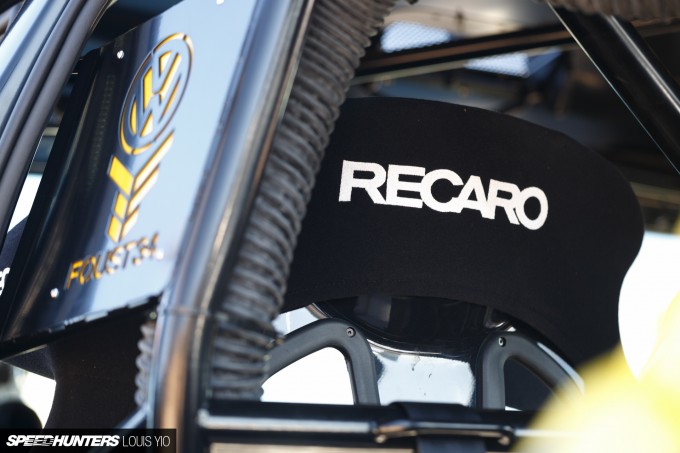 Along with the aforementioned rollcage, you'll also find a custom hydraulic e-brake setup, a Sparco steering wheel and a pair of Recaro race seats with Schroth harnesses.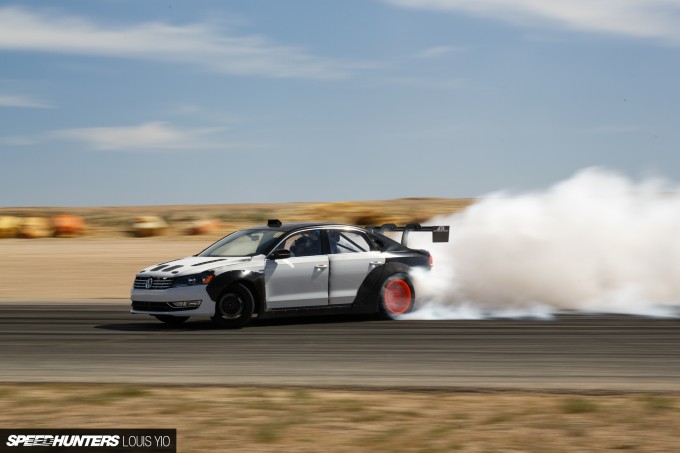 In recent weeks the team has been extremely busy finishing up the car, and they've been testing regularly to make sure Tanner feels as comfortable as possible behind the wheel.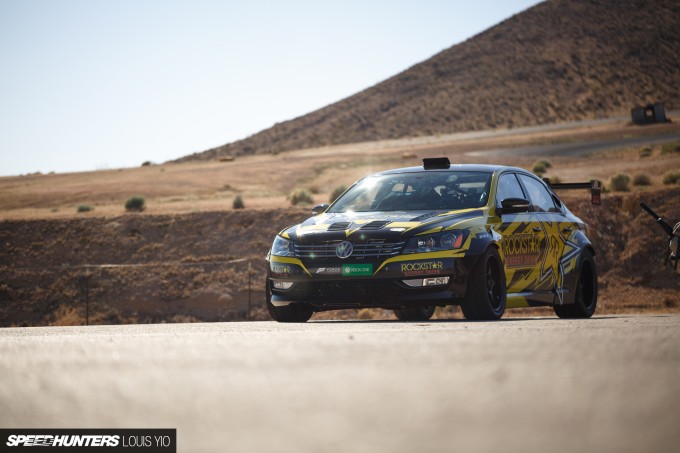 So far both the Papadakis Racing team and Tanner himself have been extremely impressed with how the car performs. The Passat itself might be larger than your typical FD car, but the wheelbase itself isn't much different, and long, smokey slides come with ease.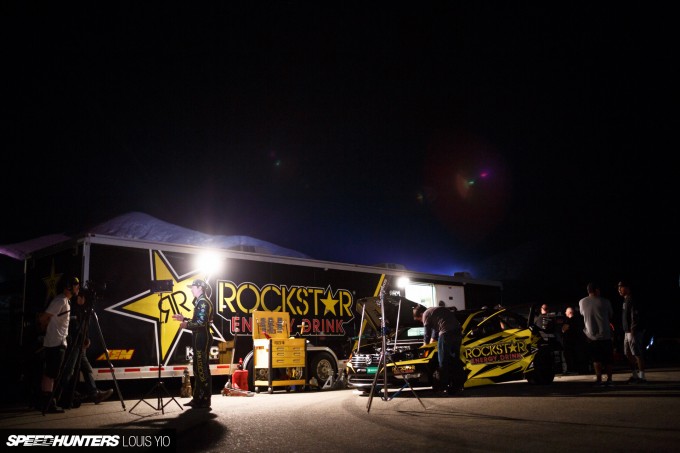 While I know many were excited to hear about Tanner Foust's return to Formula Drift this year, I think the fact he's doing it in such an unconventional car makes this reunion all the more interesting.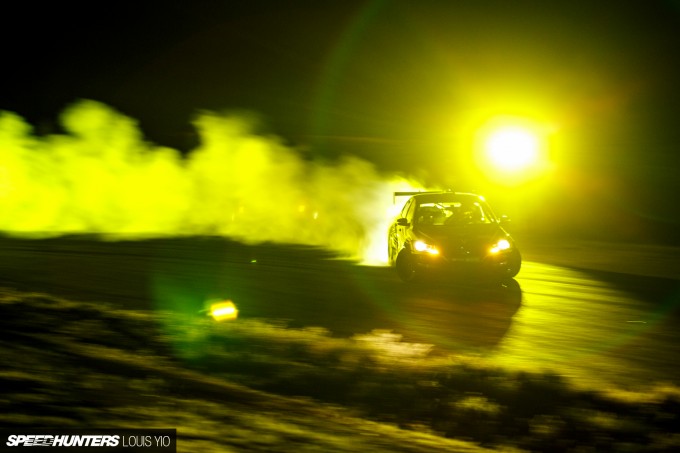 How will Tanner and his radical Volkswagen do in Formula Drift? I guess we'll know the answer in just a few short days.
See you in Long Beach.
Mike Garrett
Instagram: speedhunters_mike
mike@speedhunters.com
Photos by Larry Chen and Louis Yio

Instagram: Lusciousy
Cutting Room Floor