You Dig?
Very few cars are built purely for driving with absolutely no regard for aesthetics. At one end of the scale you've got something like the bog-standard Toyota Corolla, which are churned out for people who don't care about cars and just want to get from point A to point B. Then you have something like this '55 Chevy Gasser, which you may recognise from the hit TV show Sin City Motors, built by the team at Welderup in Las Vegas.
This is an over the top, over-powered, in your face, expertly fabricated, piece of rolling art. Just don't call it a rat rod…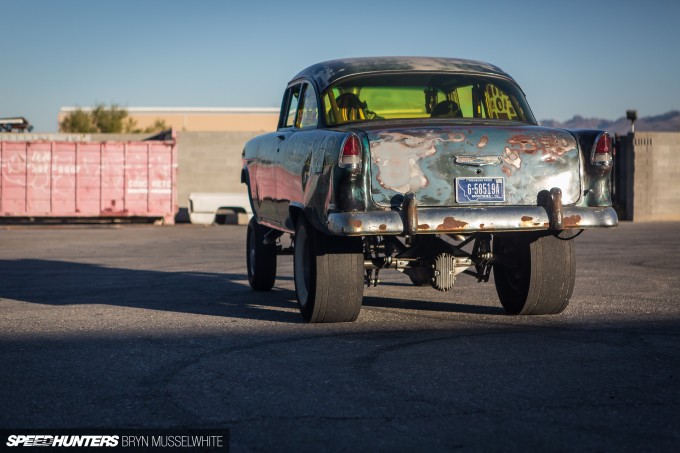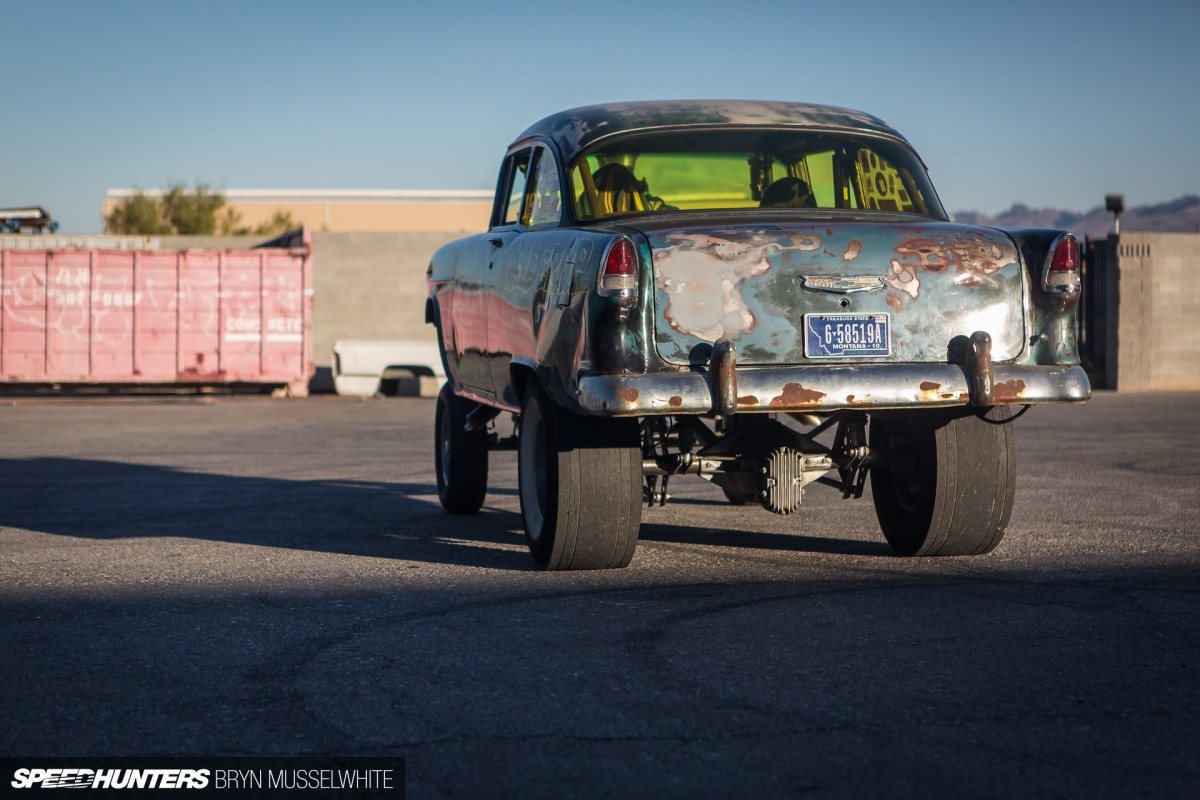 I feel quite passionate about this Chevrolet, because as more and more people seem to have to name and pigeonhole a car build, this build is doing something new and old at the same time. It's as though, if you can't name something then it can't be understood, and we've all heard them – from resto-cal to the term gasser itself. And that's why calling this two-door a rat rod would be a mistake. Although the term is meant to be something that's pretty messed-up looking but all together under the skin, I think it's got a little bit out of hand.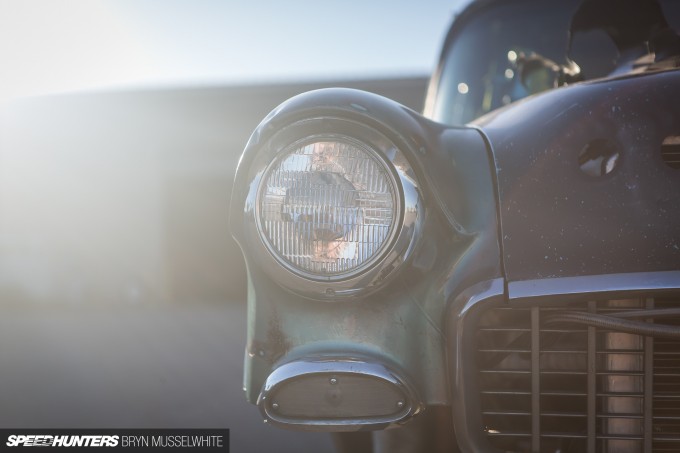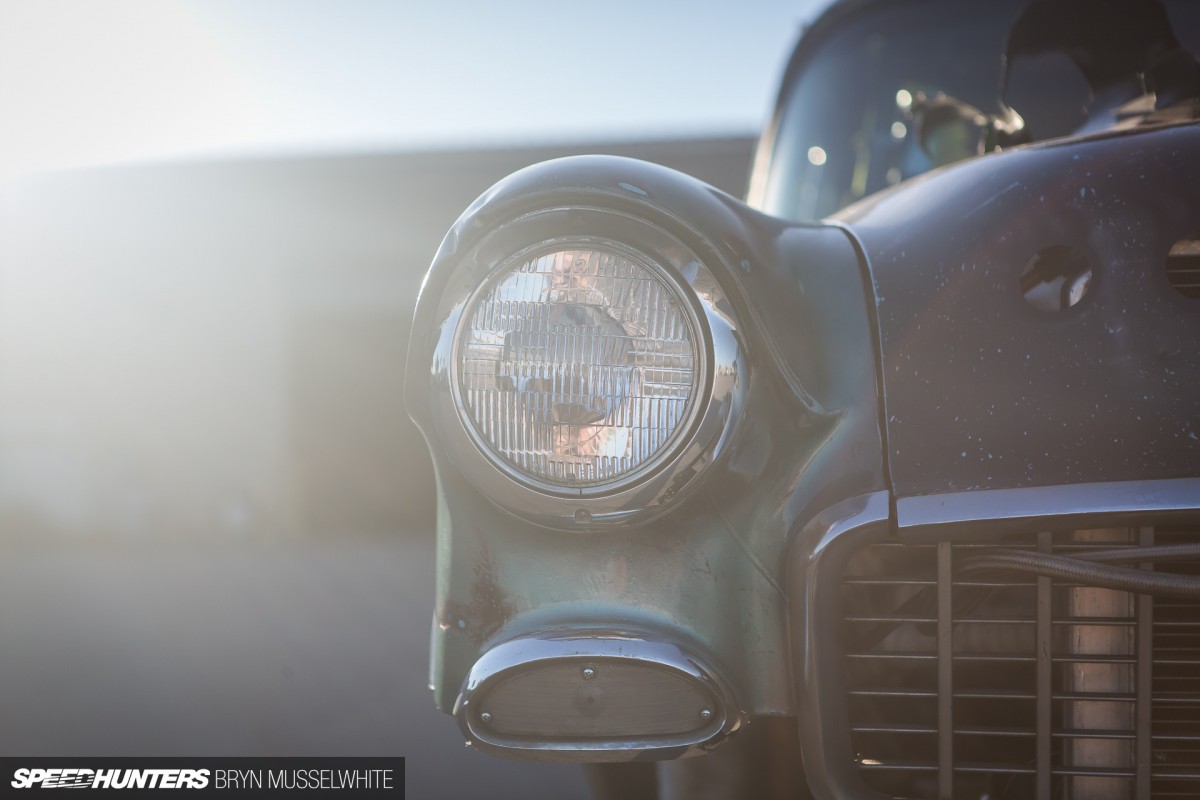 I'm not detracting from rat rod culture, but I think it lost it's way right about the same time the name was created. Back before that a rat rod was something you beat on and drove the hell out of. You'd fix it up as you went along and it looked the way it did because you generally couldn't afford anything better, or didn't much care for it. But with the identity came acceptance. All the trademark modifications were there to be copied without understanding why they existed.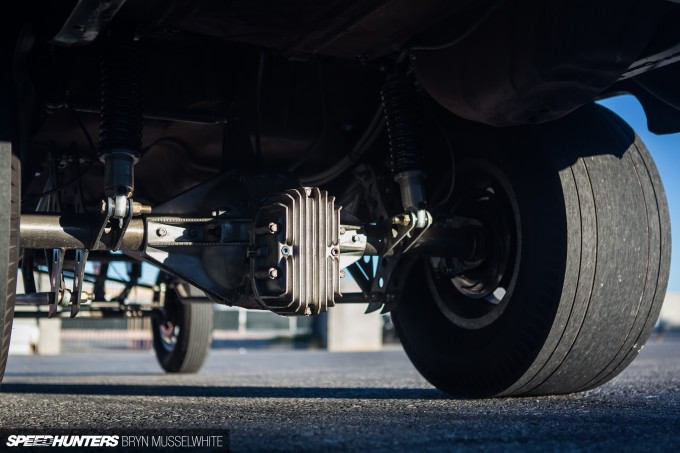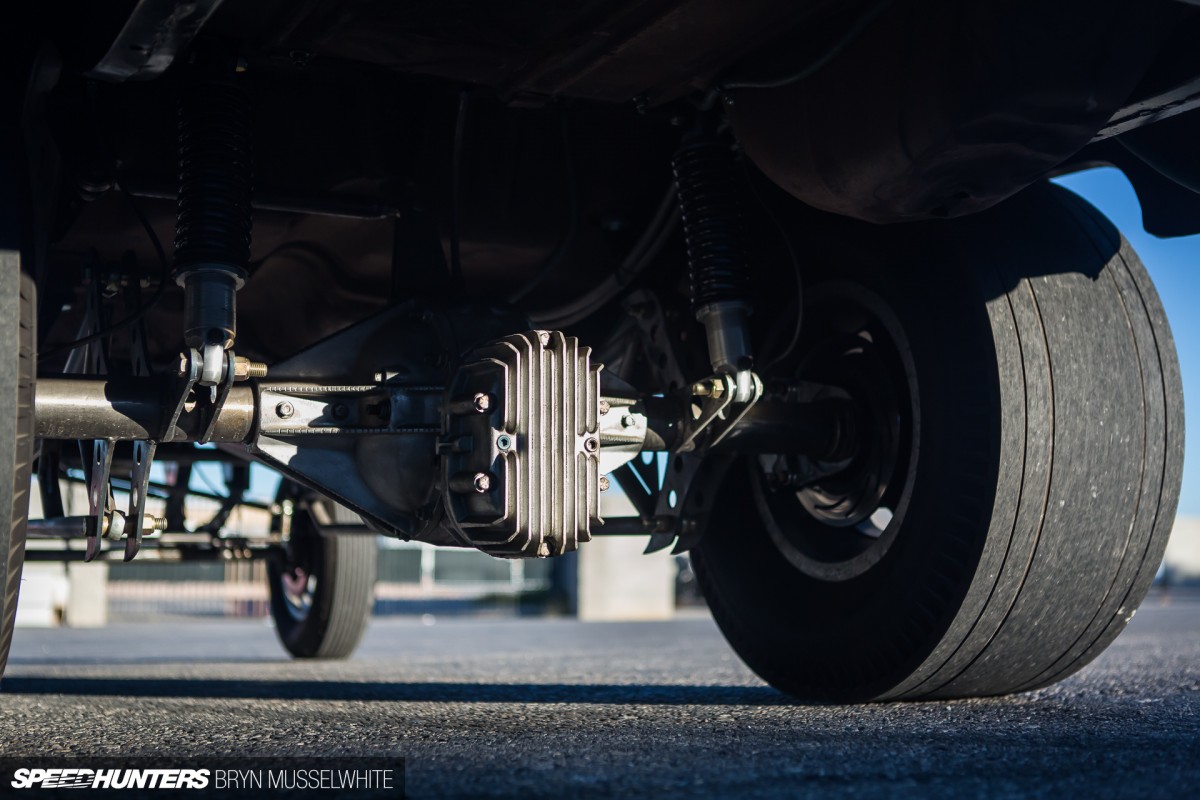 So why is the Welderup Chevy different? Because its authentic touches – like the quick-change rear end – hark back to days spent at the drag races when you might need to change ratios between runs. Steve Darnell and his team have been doing this long enough to know why it's there rather than just bolting it on because they saw somebody else do it.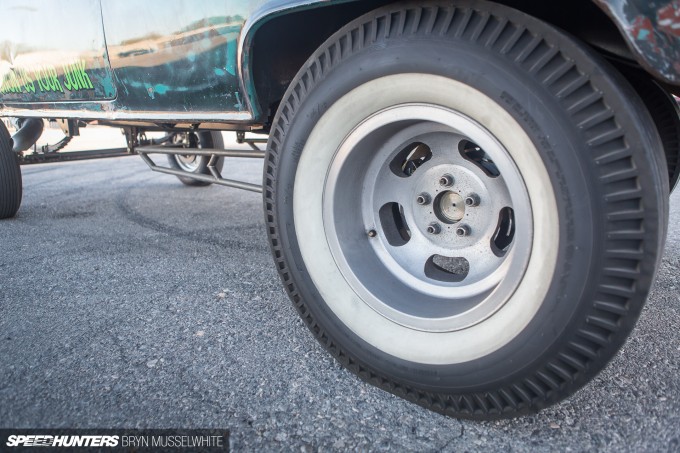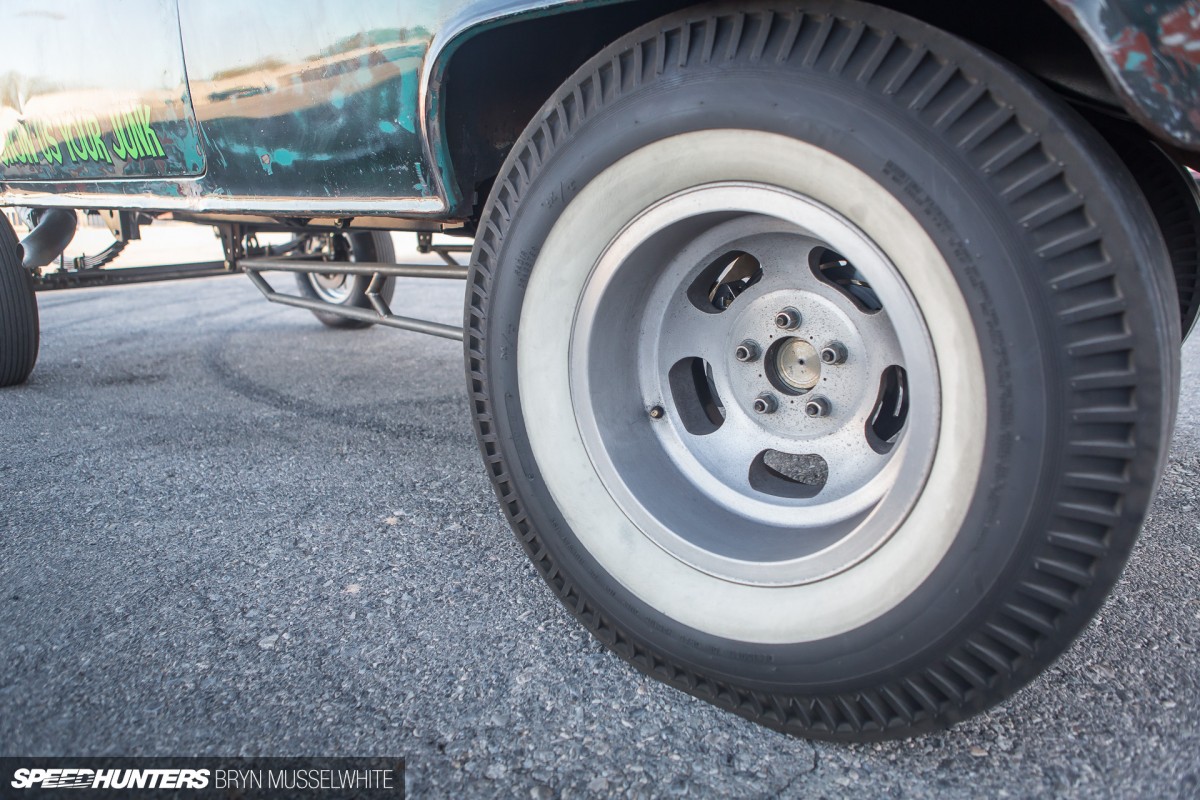 The same goes for the pie crust slicks: low pressure for traction. You can imagine the white wall crinkling up as the wheel tries to rotate inside it; the Wieand-blown V8 throwing the power to the rear; the weight transfer making the skinny fronts giggle as they momentarily lift off the ground.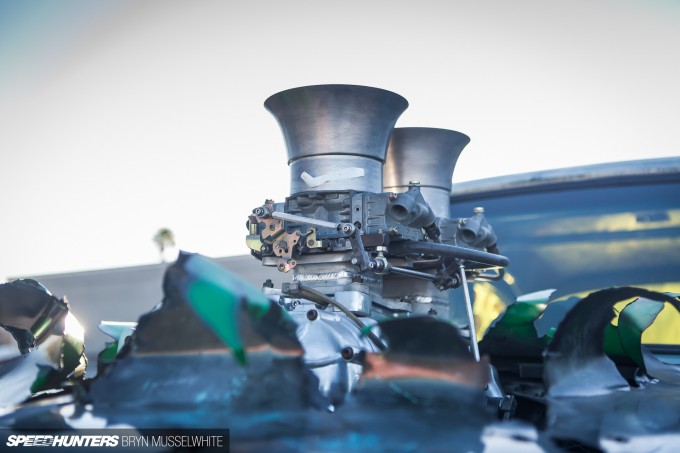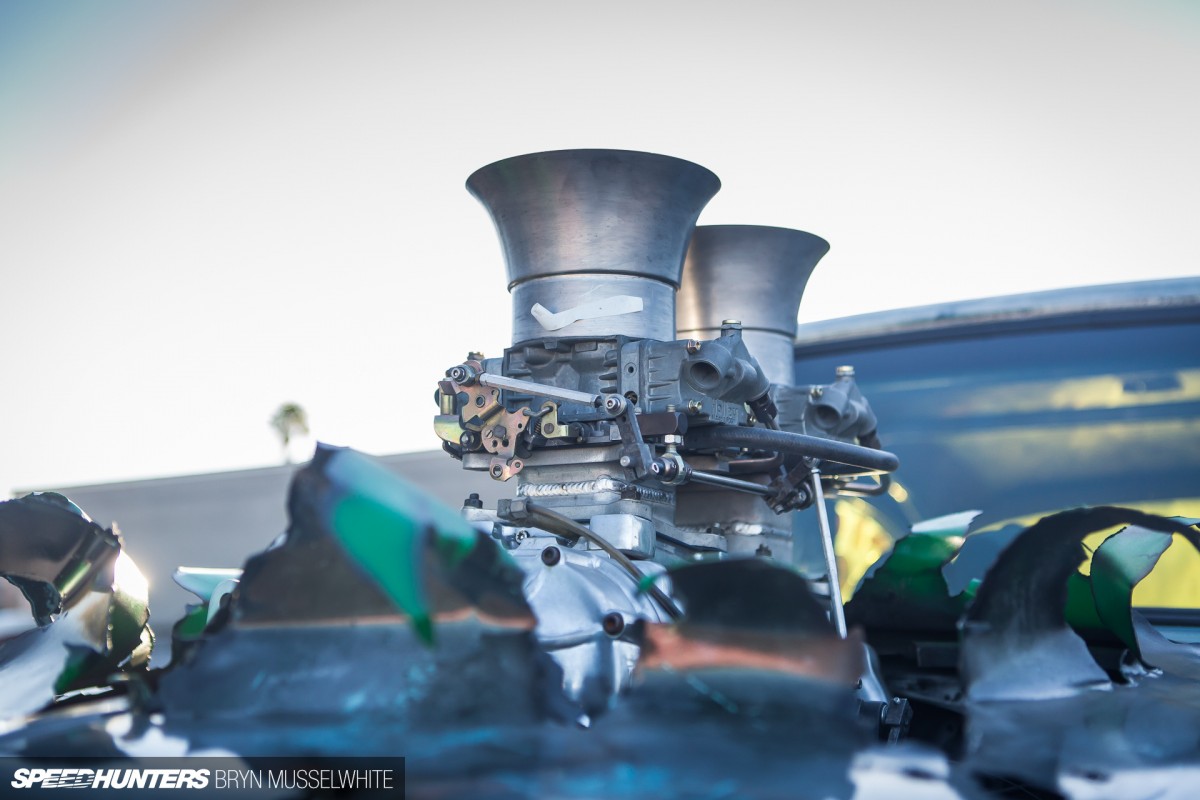 But this isn't a straight-up gasser homage – it's been turned up to 11 on the dial and has hints of Hot Wheels about it. Ignoring the sharp edges, you could imagine picking up a toy car that looked like this at the supermarket when you were a kid. Because that's what you played with, right? You didn't sit in imaginary traffic in a plain jane white Toyota Corolla, did you? Now imagine if the body was soaked a nice shiny coat of paint – that would change things completely, and almost seem boring in comparison. Not worse, just different and less characterful. More conventional even, and that's not what this build is.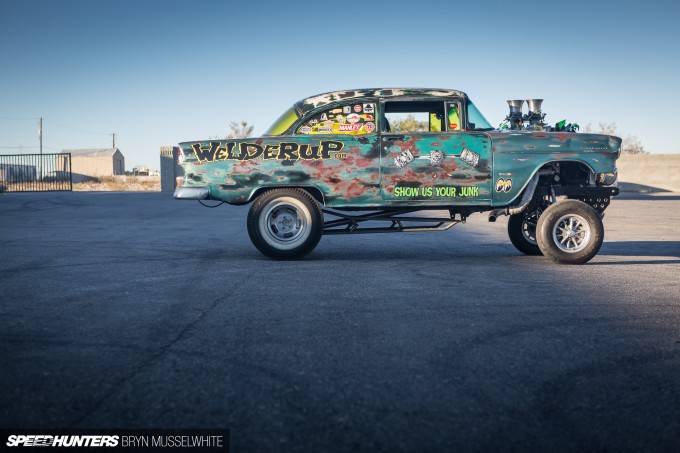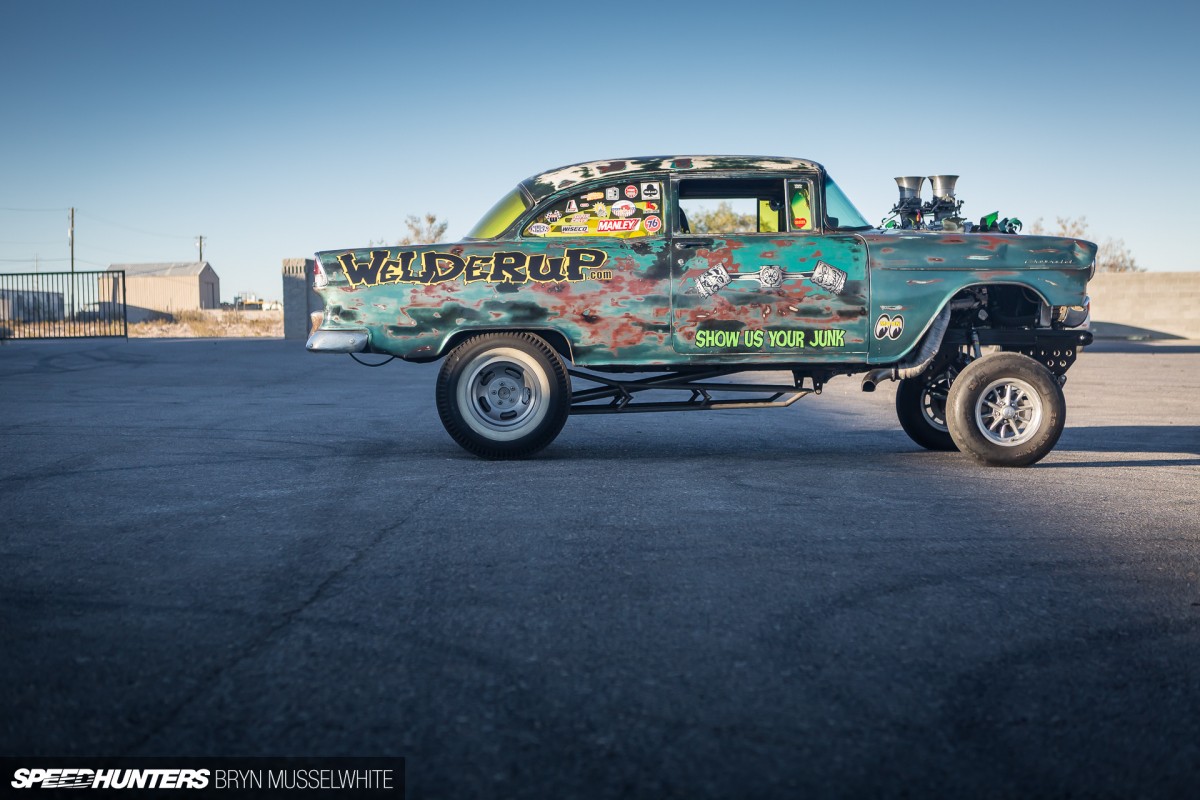 I guess you might think the overall affect is too much, too in your face. But compare it to a Liberty Walk kitted R35 or maybe even a GT2 Porsche 911… Both of those serve a purpose and so does this – it just so happens that the Chevy is built to grab your attention and to have a good time. I like that there's an honesty to that, a 'Yeah, we're showing off' kind of ethos.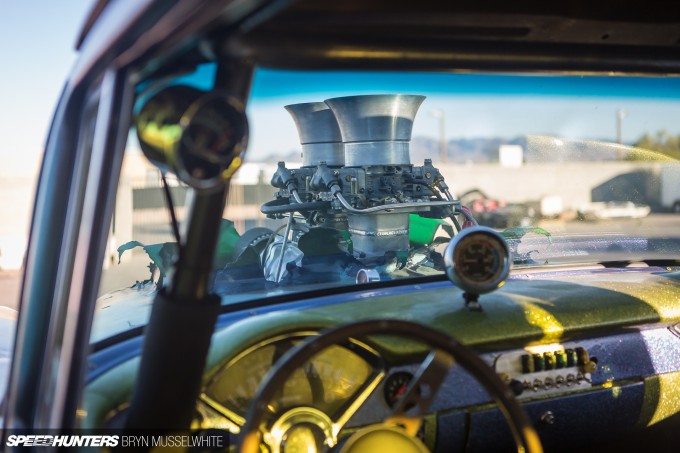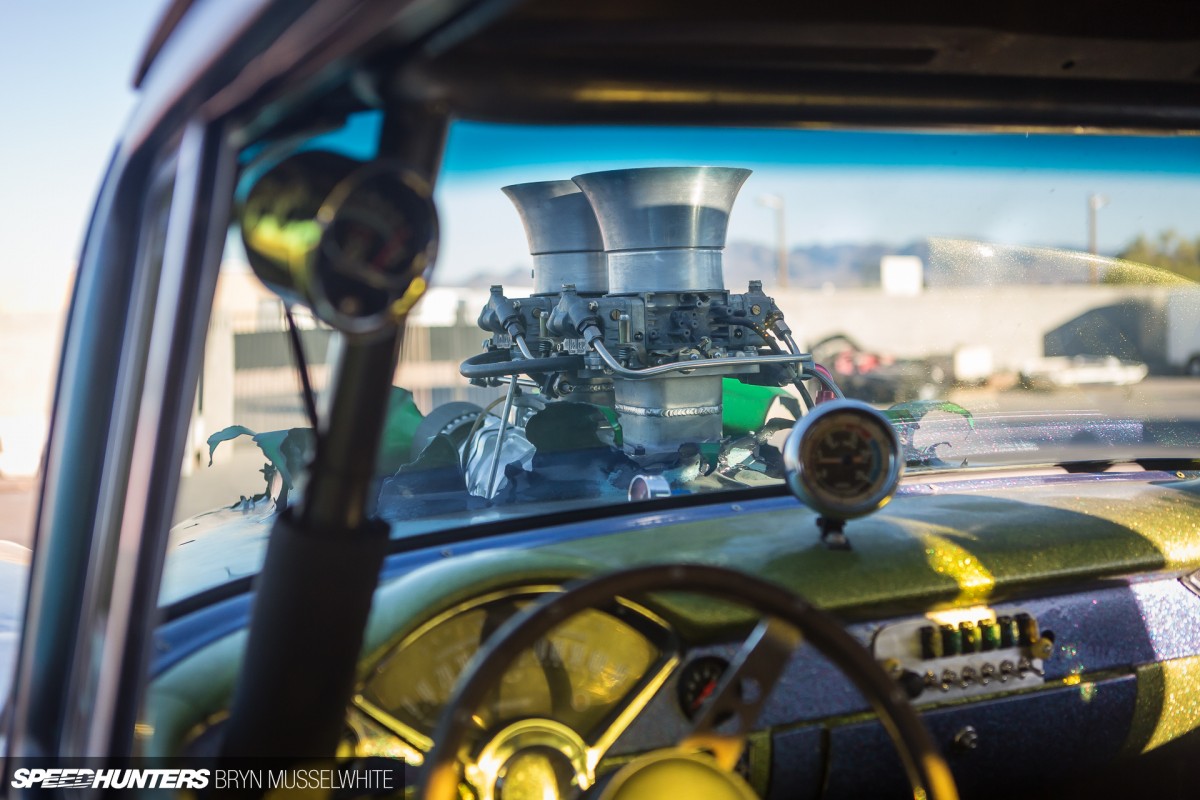 If you free your mind up you might even admit to wanting some seat time looking out at that blower. Gunning the engine and feeling the body rock on the suspension around you, a near death experience is just a shift of the gear selector and a prod of the throttle away. You have to know what you're doing to pilot something like this, which reflects on the guys that built it.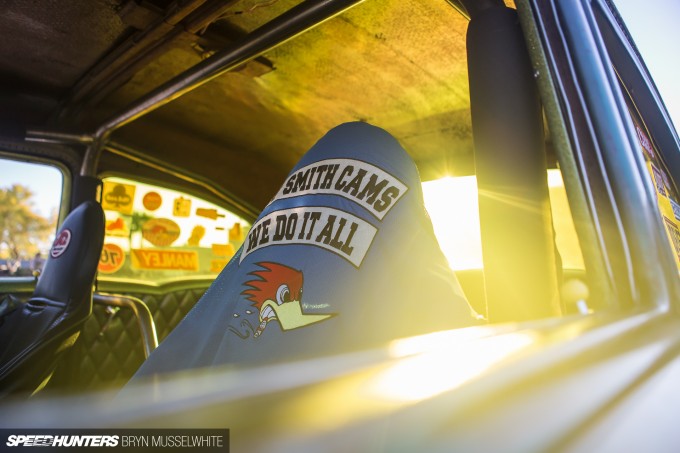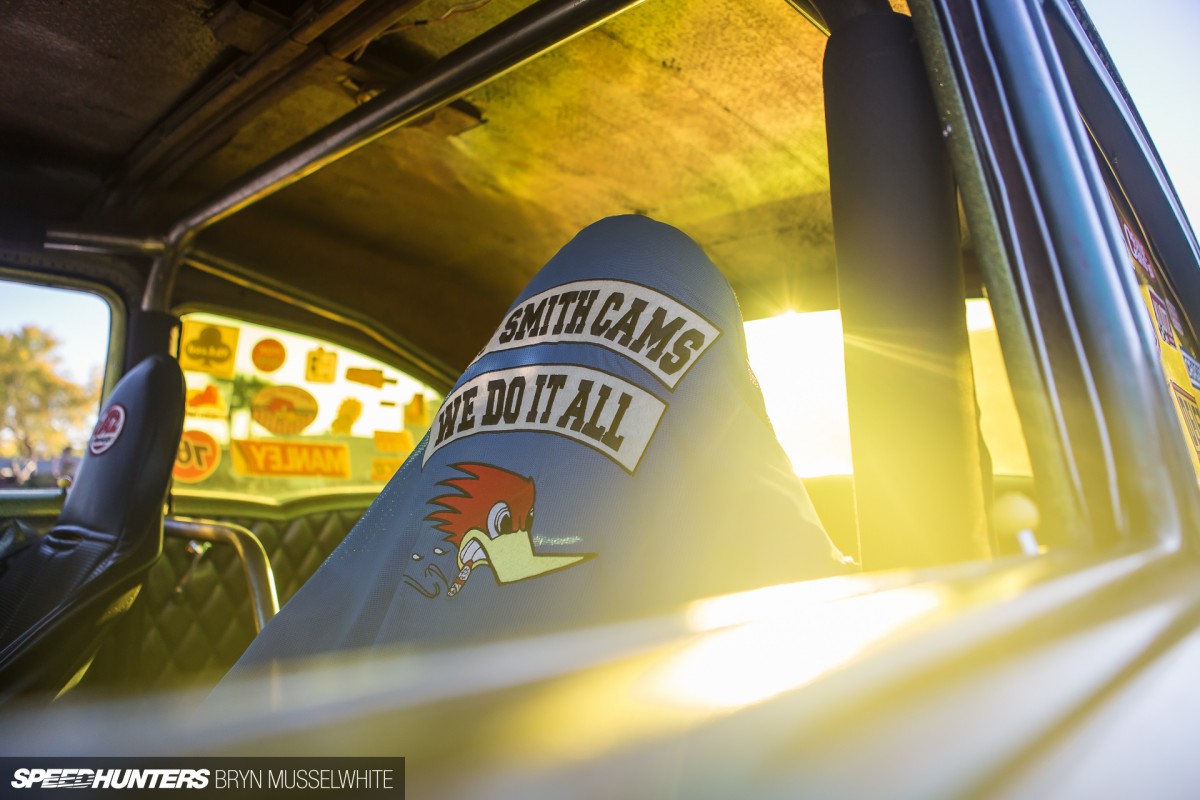 So for me this isn't a contrived styling exercise, designed to grab your attention and nothing more. No, it's a completely considered project. This is fabrication meets a history lesson with a hint of child like 'what if', coupled with the skills and vision to make it a reality that can thunder down the road.
As you can see from this short film, the Chevy is 110 per cent badass. From the 'puke' tank on the front to the original rear lenses, I like the fact that it mixes it up in the name of having a good time. I'm not trying to start an argument here, but if you don't 'get' this, maybe you should take a look around more. You could be missing out…
Bryn Musselwhite
bryn@speedhunters.com
Instagram: Speedhunterbryn
Cutting Room Floor