GT-R Otakus Unite
Ah yes, the yearly GT-R nerd out. Surrounded by the cars that got me to appreciate everything to do with the Japanese car world in the first place, this one of those events where I feel totally at home.
If it wasn't for the rain, it may have been more of a special day, but I don't think anyone at Fuji Speedway this past Sunday even cared about the wet conditions.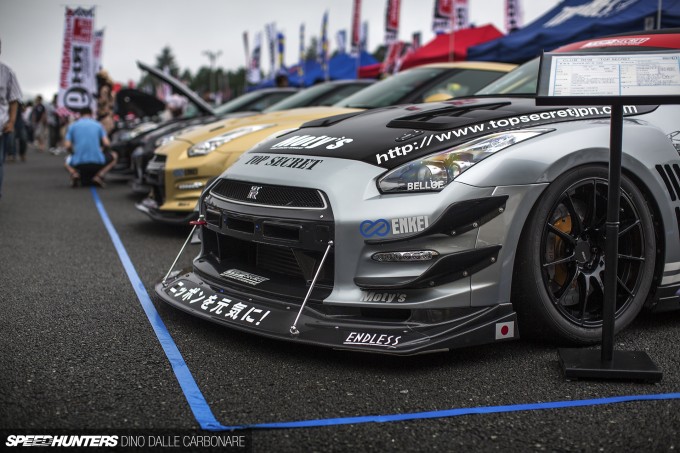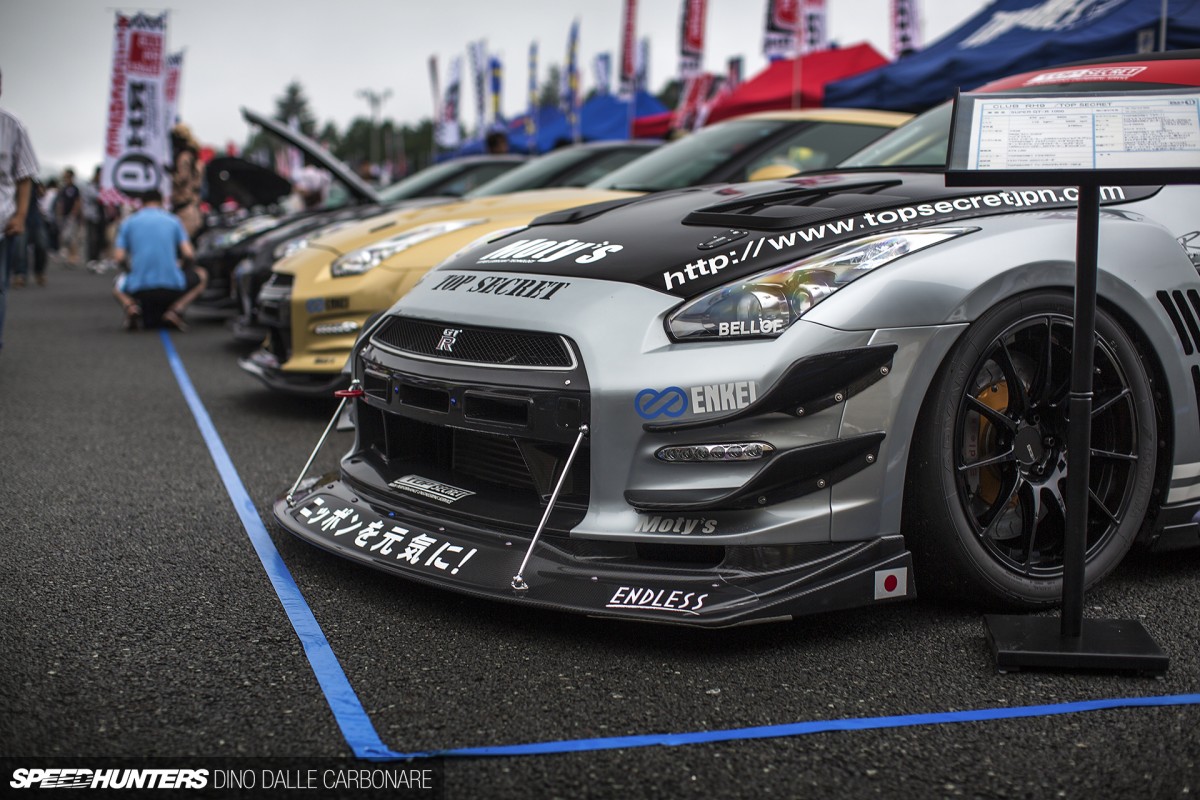 It might have caused most of the track action to be cancelled, but the rain didn't hamper the rest of the proceedings. As always, you could indulge in the tuners' latest magic, drool over some crazy-tuned demo cars, and pick up some discounted parts.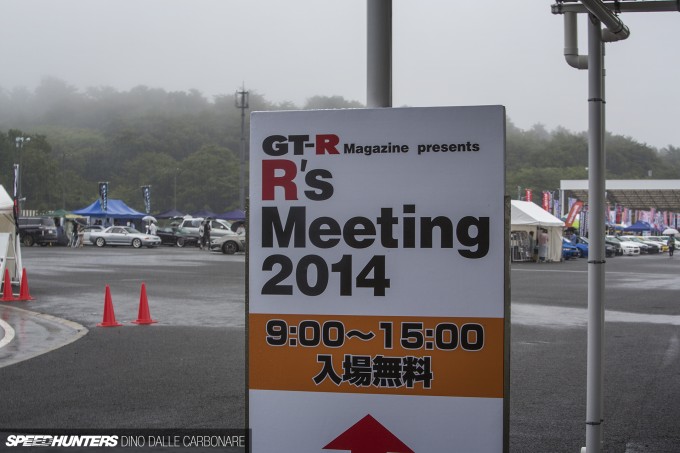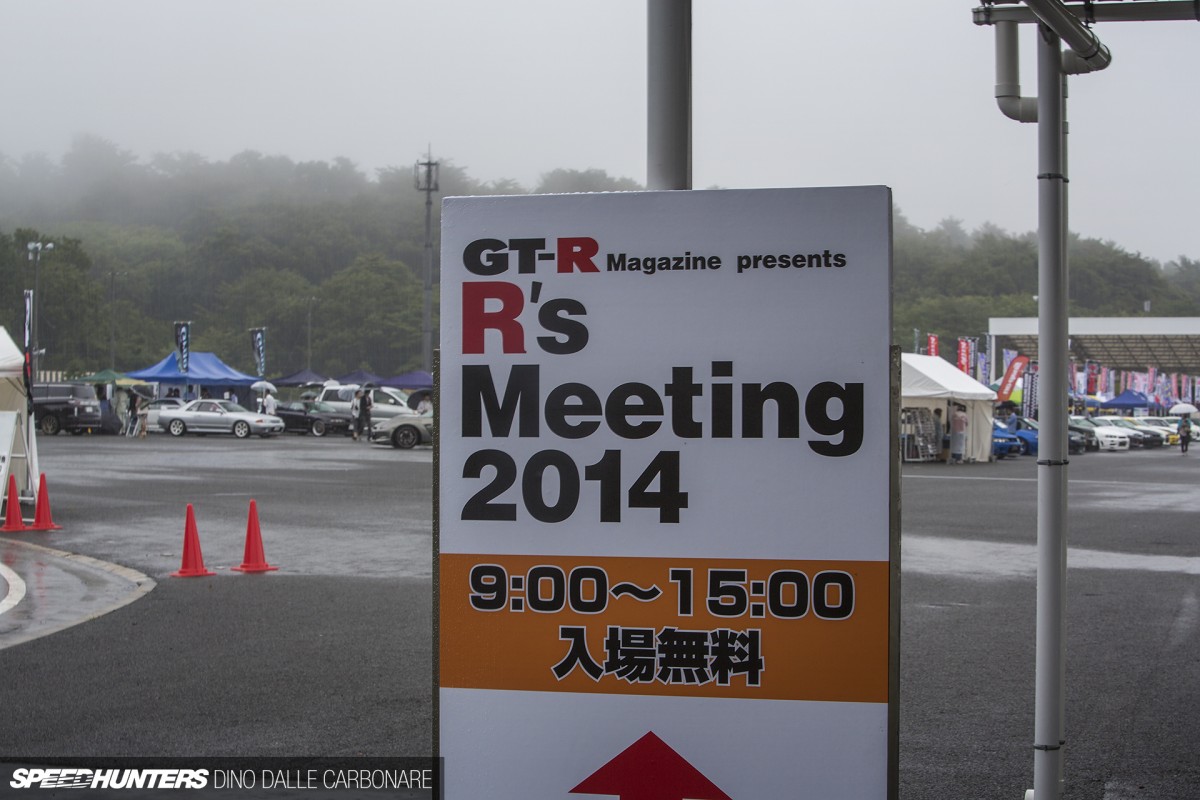 It's a recipe that the R's Meeting – as organised by GT-R Magazine – follows very year; bringing lovers of the iconic Japanese sports car together for a day of appreciation.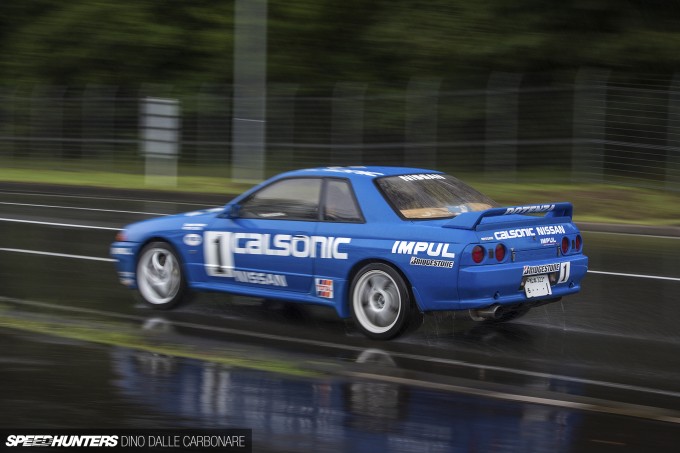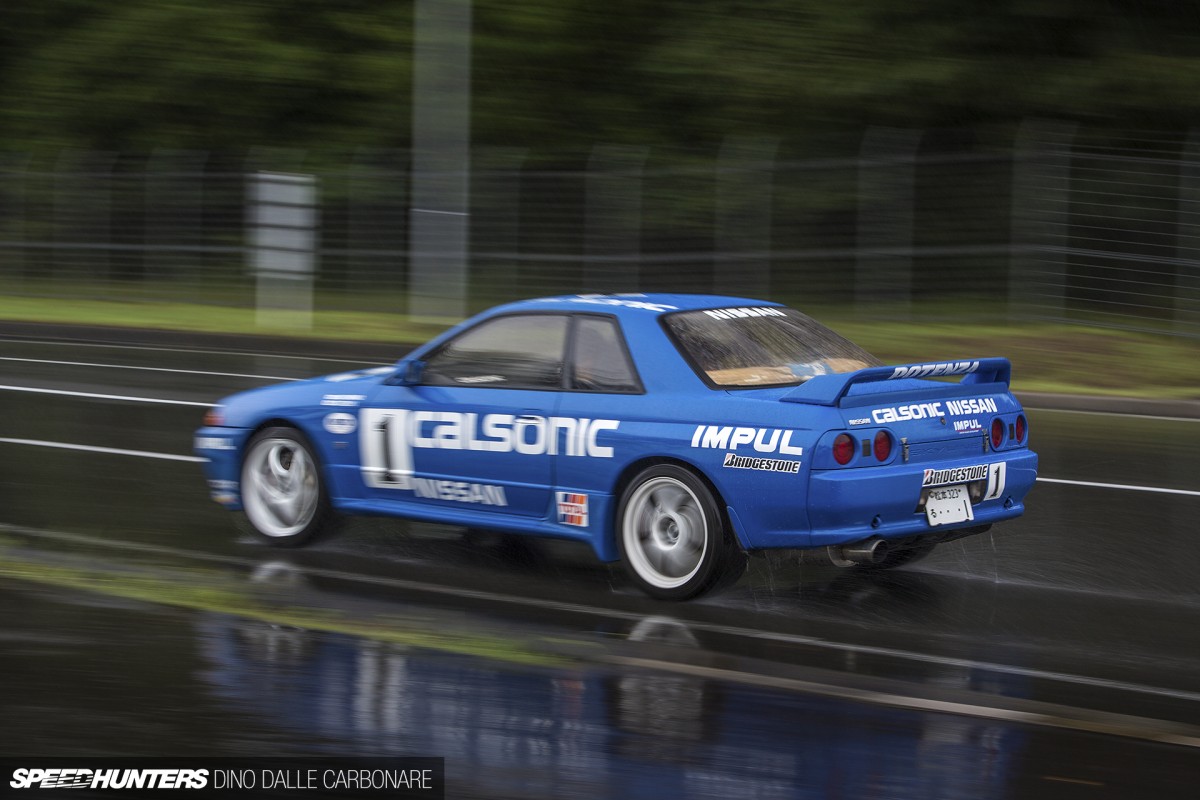 There are two annual events that create some of the most incredible spectacles in and around Fuji Speedway. One is the Nismo Festival in early December, and the other is the R's Meeting. On the drive down from Tokyo I was overtaken by every possible generation GT-Rs, and within the track complex itself, the access roads resonated with the sweet sounds of force-fed six cylinder engines. At times, that soundtrack was accompanied by something a little more special, like this BNR32 that was paying homage to one of the most recognised Group A (JGTC and Super GT) liveries of all times.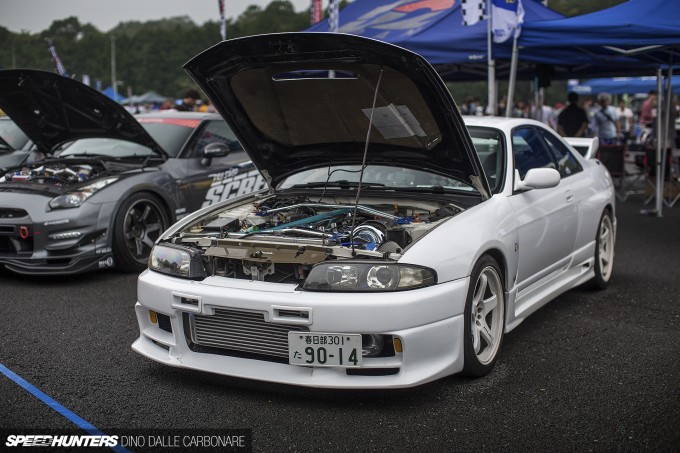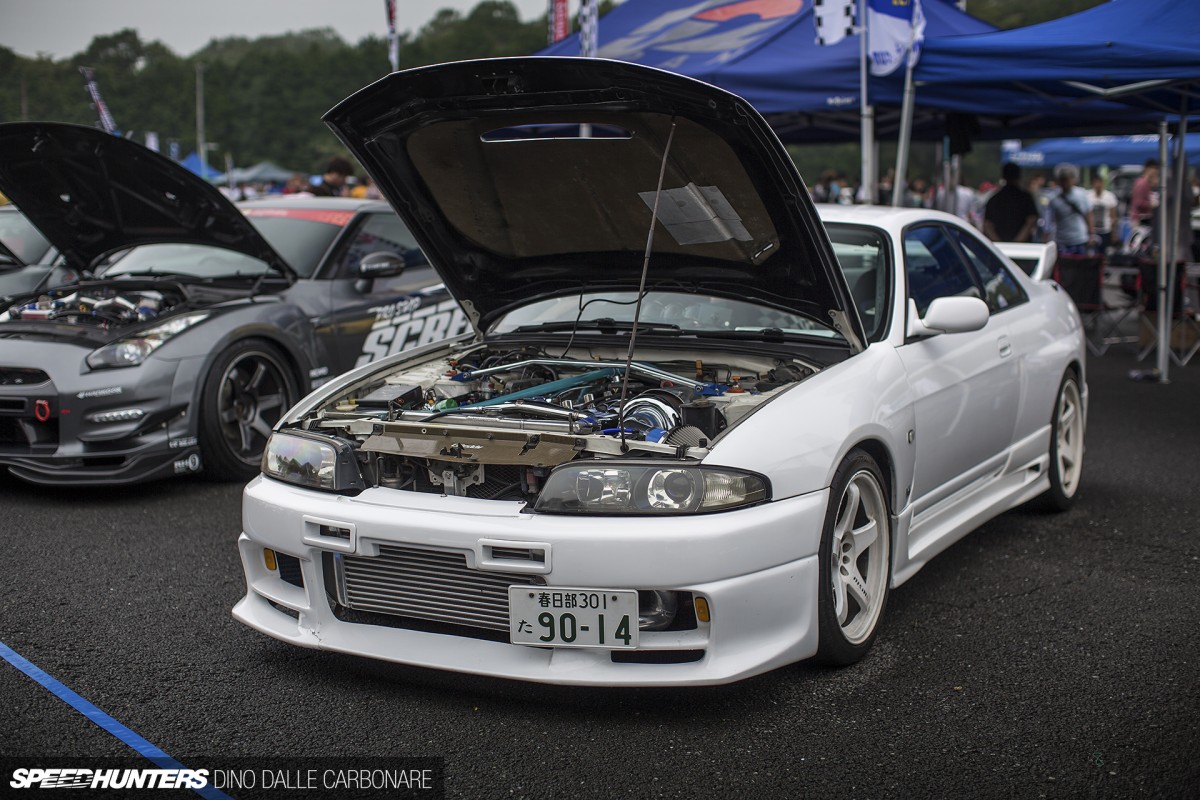 Despite the R35 having taken a lot of the limelight away from the RB26-powered machines of yesteryear, GT-R Magazine has always done a great job at maintaining a fair balance in its pages and at events. R's Meeting is testament to that, and this year there was an almost 50:50 split between the VR38-powered cars and the RB26 ones. Pro Shop Screen had a nice selection of Rs which included this customer-owned BCNR33 running period-correct Top Secret aero and a set of Nismo LM GT4 five-spoke rims by RAYS.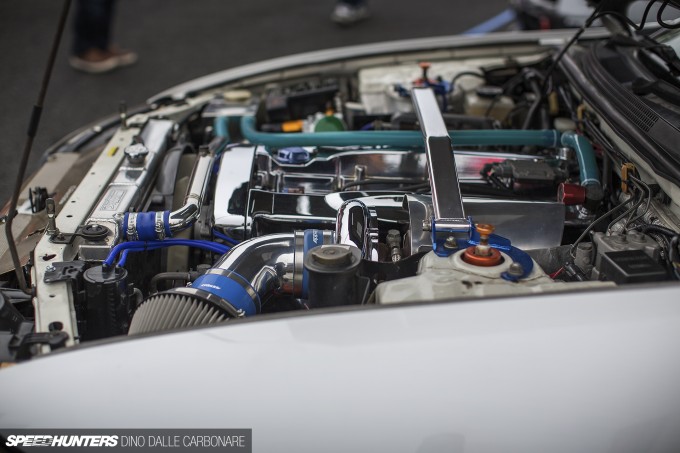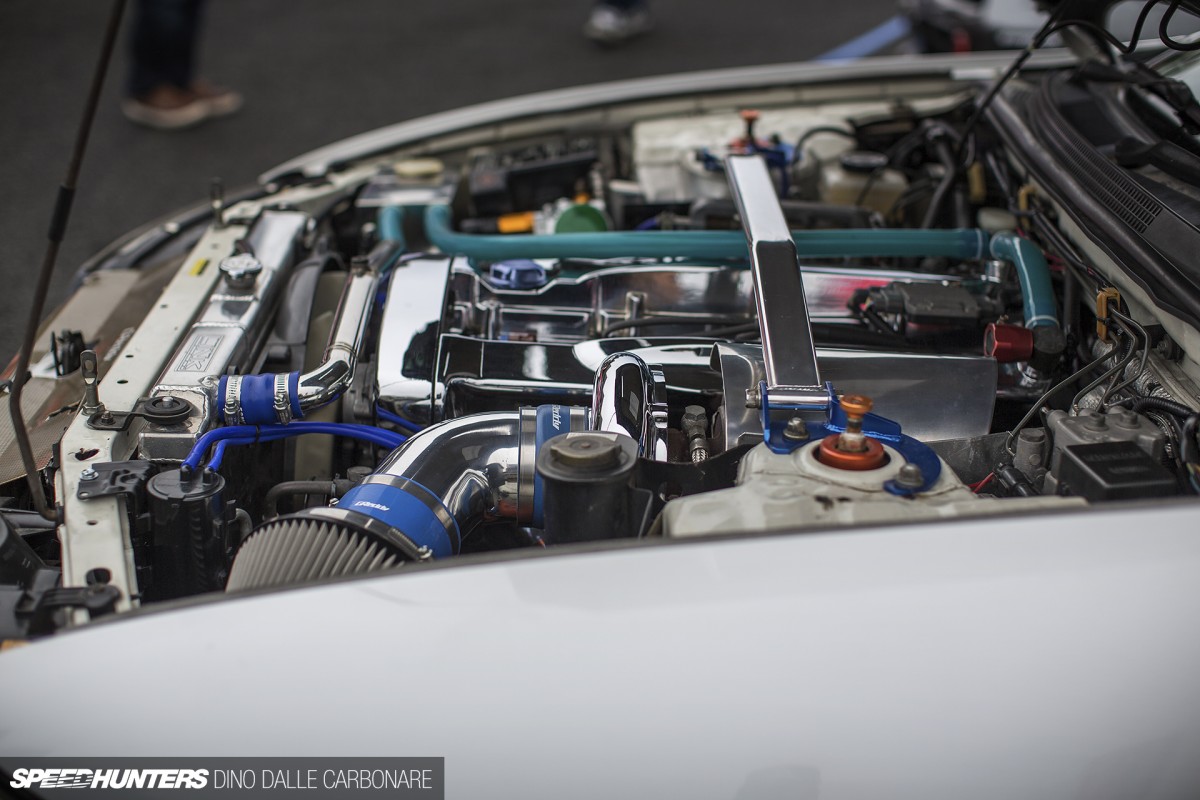 A reliable 600-plus horsepower keeps the car very current and no doubt a lot of fun on the right road.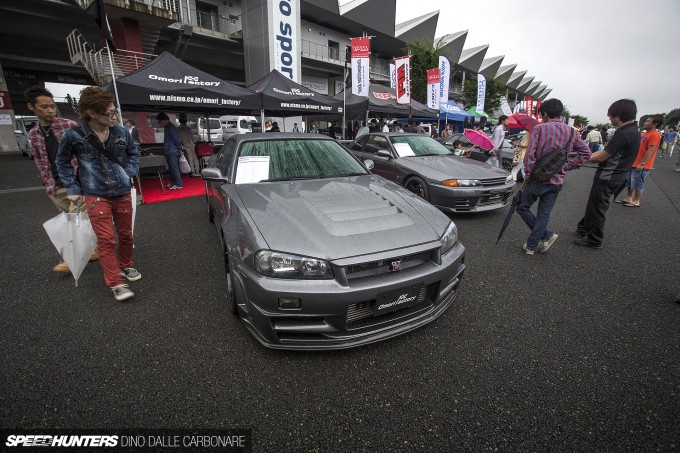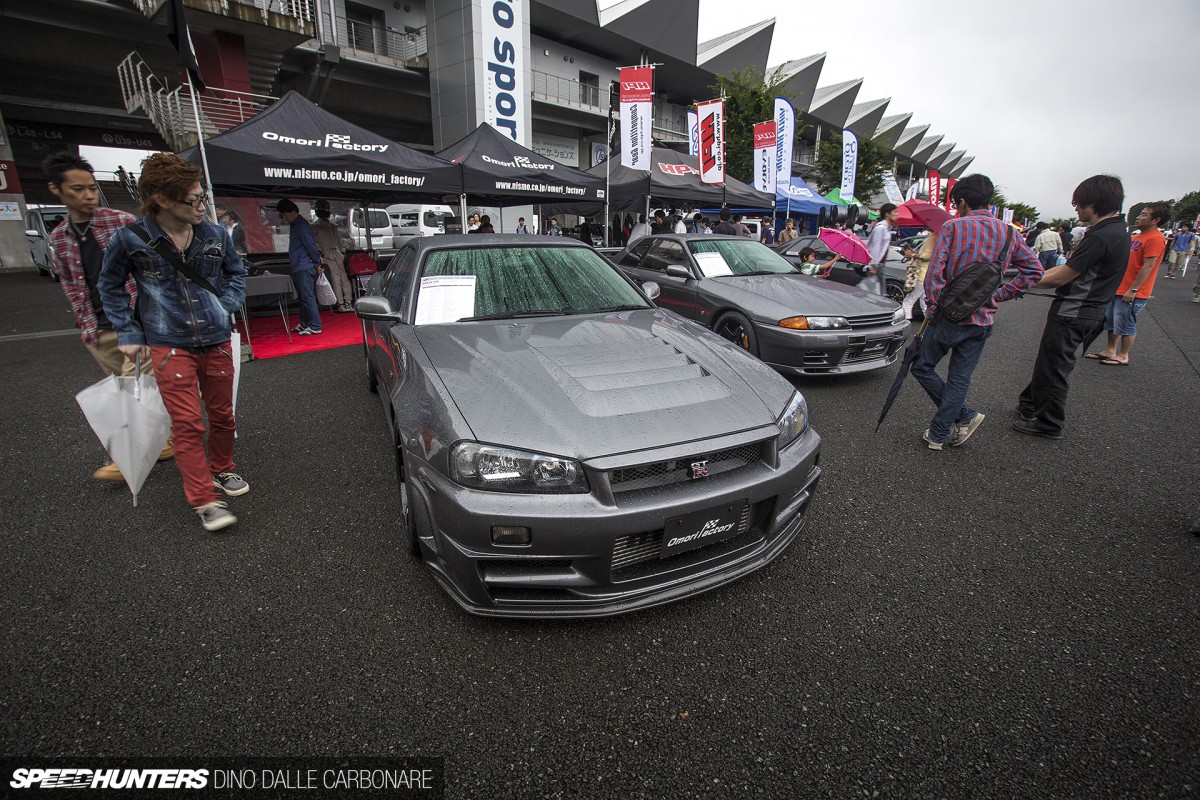 Nismo have always offered the money-is-no-option approach to tuning your GT-R and keeping it running in pristine condition. They brought out the Clubman Race Spec version of the R34 along with their new R32 demo car that boasts one of the 200 limited edition Final Spec RB26 engines. Both cars are built to the highest specification and feature some of the best tuning parts available. You'll be seeing those soon in a forthcoming feature of the san-yon.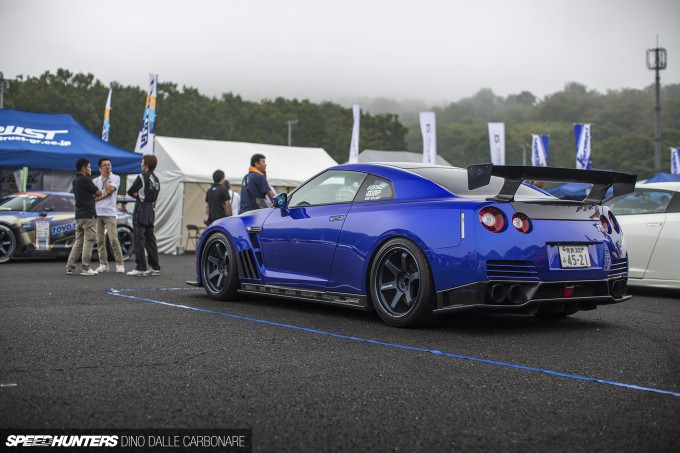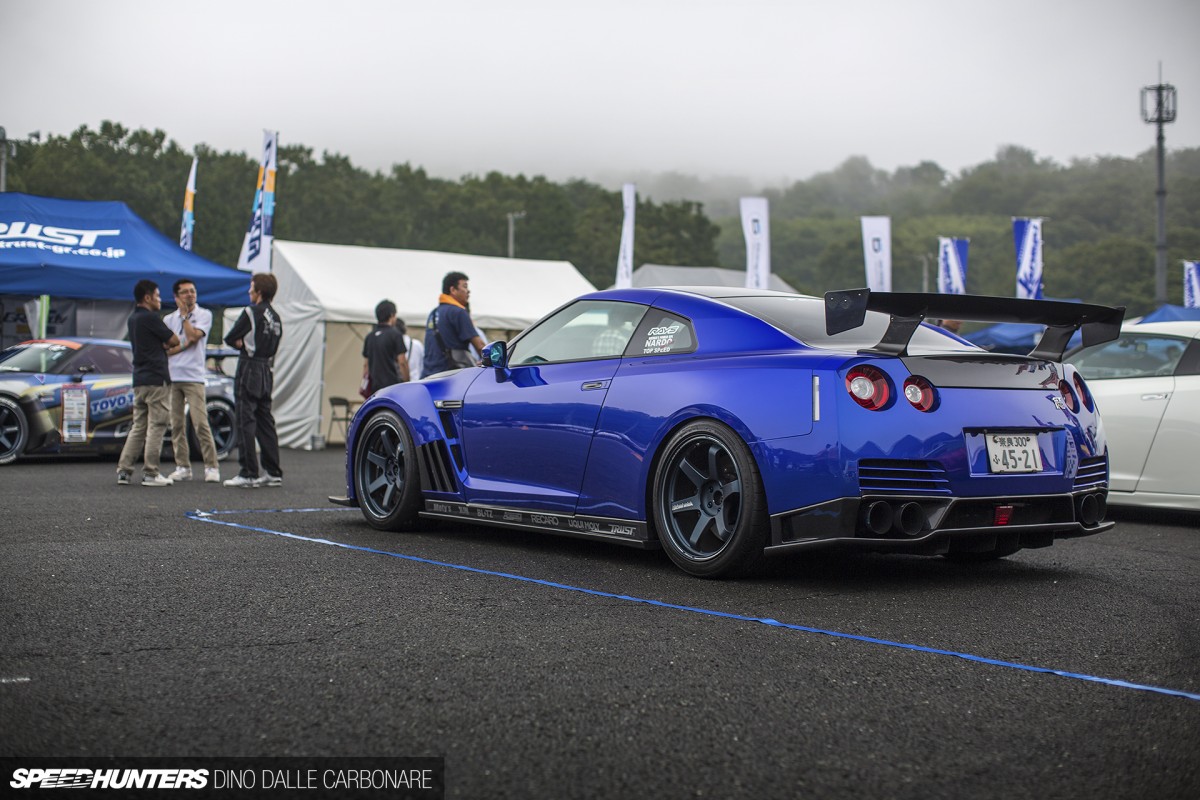 The R35 is in its seventh year of production now and tuners are in no way showing signs of slowing down in the development of new products. If you recall, we've already seen this Phoenix's Power san-go before, but the car continues to evolve. It now has more power than ever and is running a set of RAYS Volk Racing TE37 Ultras – the 20-inch version of the iconic wheel.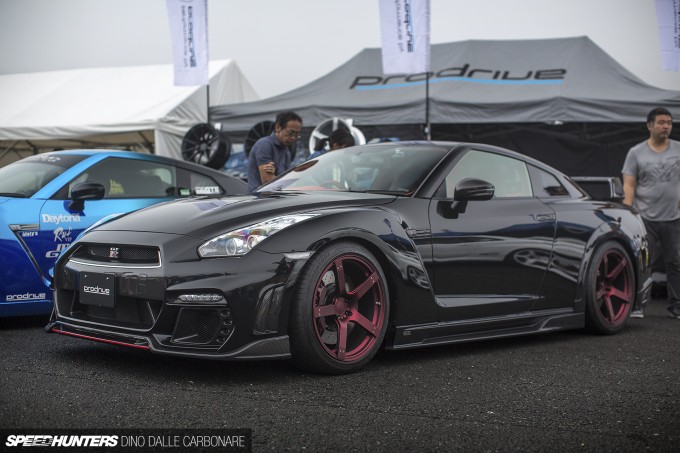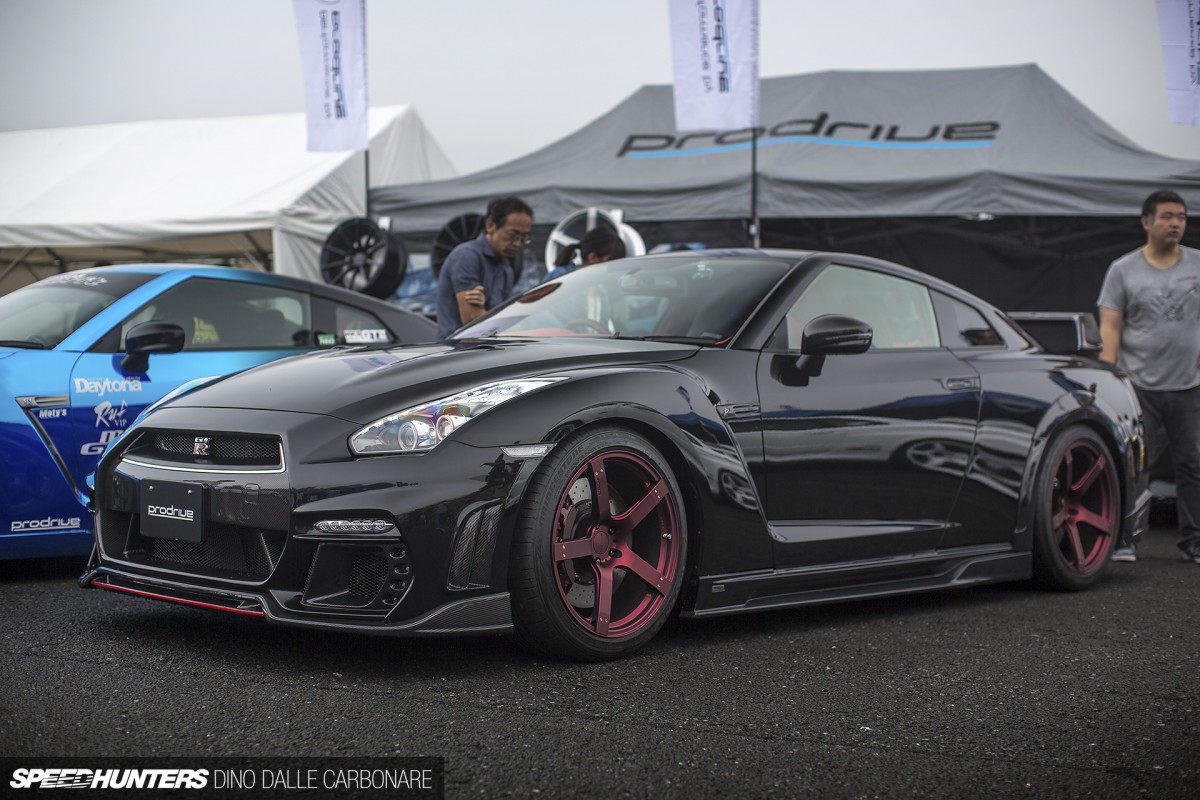 What has always surprised me is how popular the R35 has become in the dress-up world. I guess it's something that happens when you move a brand a little more towards the premium market, but I find it interesting how it's happened with a car that is as performance-oriented as the GT-R. The Rowen demo car on display at the Prodrive tent is a good example.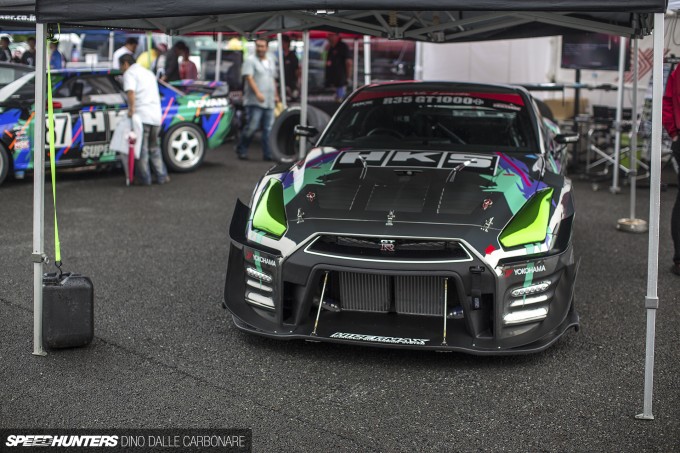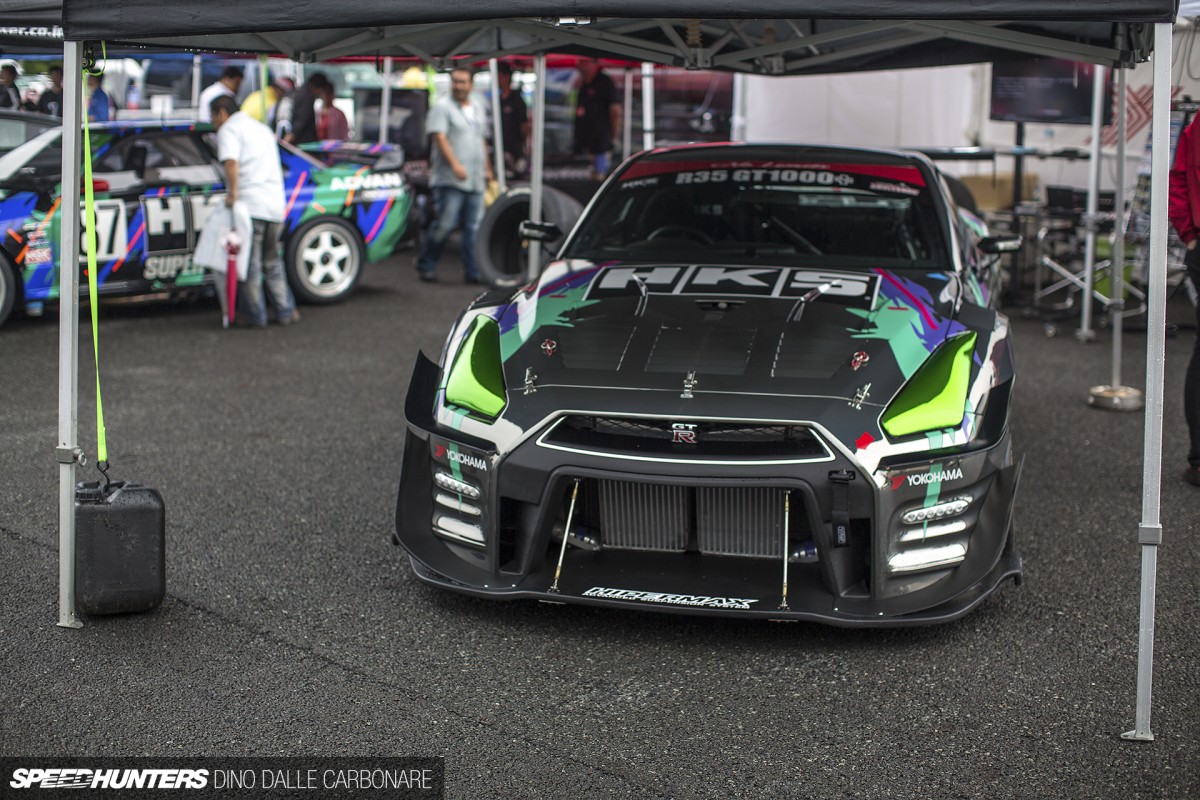 On the complete opposite side of the spectrum is the HKS GT1000 GT-R: a car that will be making its way down to Australia for next month's World Time Attack Challenge. Aside from the not-so-small matter of 1300hp, HKS has invested heavily in the aero side of things to ensure that Taniguchi can post a competitive time in WTAC's new R35 GT-R class. Interestingly enough, the only cars permitted to run slicks at the event are the R35s in the class, so given a dry track and favourable ambient temperatures, the HKS machine's true potential should be realised.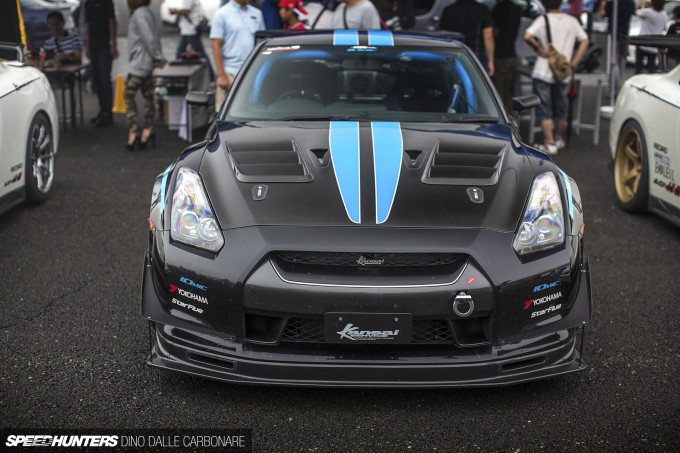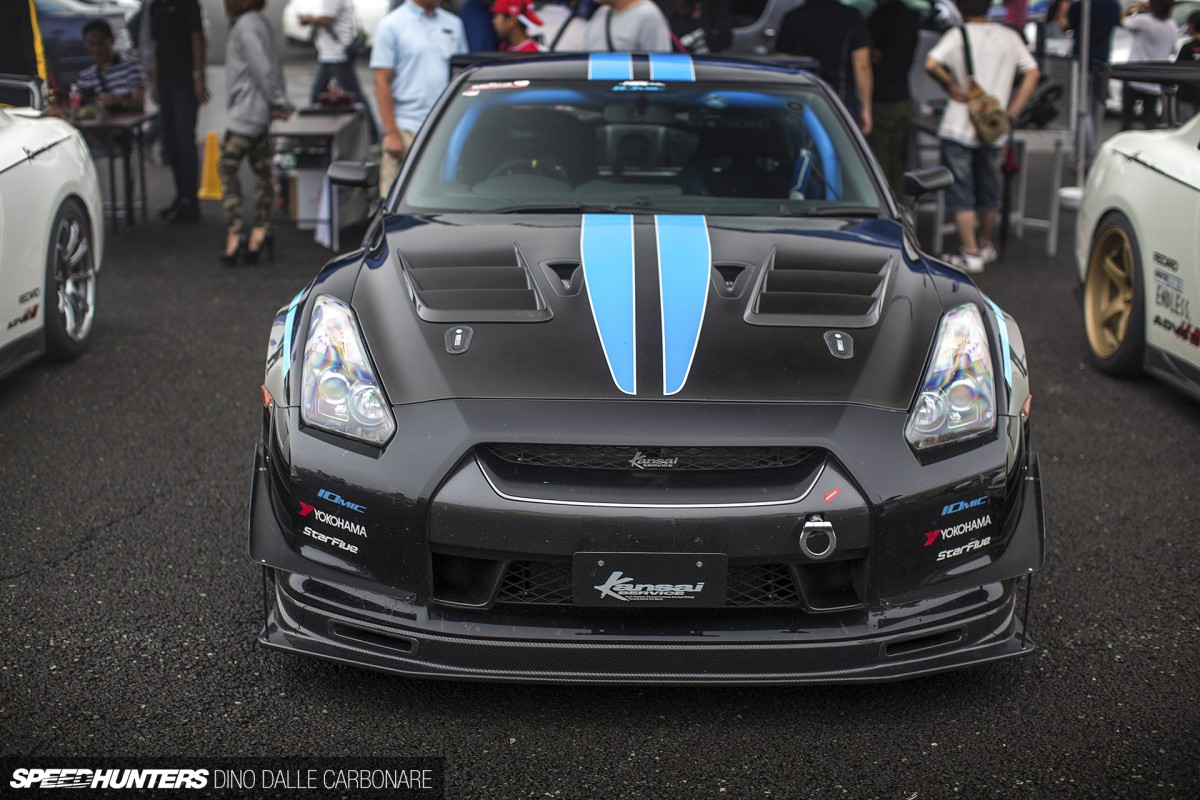 After Kansai Service split from HKS they have continued to develop their own image and grow their list of original parts. And as you can see, aero is something nobody skips out on.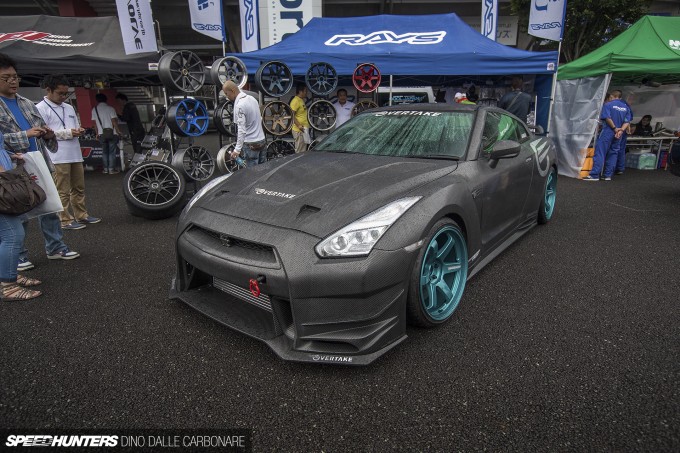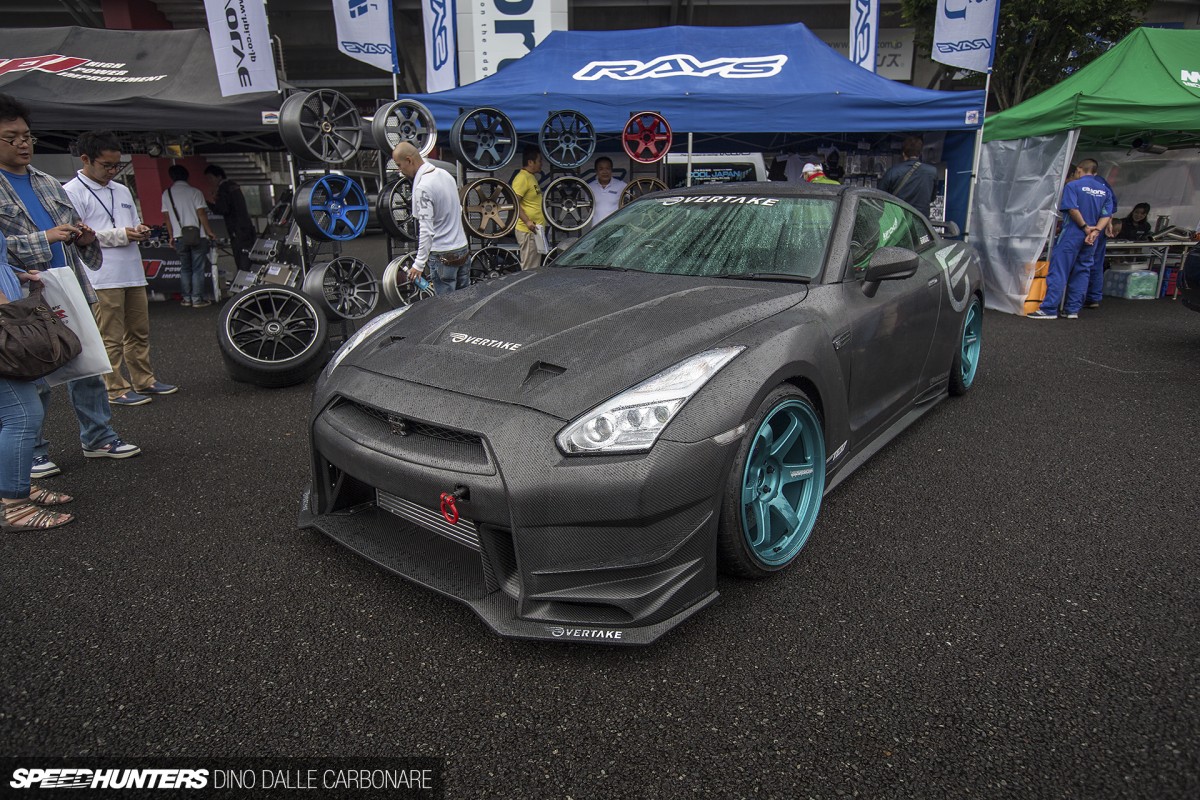 It was great getting up close to the Overtake GT-R again. At the beginning of the year I had a chance to use it as an everyday supercar, as well as take it on some nice driving roads to feel how some good old 'weight tuning' impacted the car's performance. It's one of the most unique R35s I've ever driven, that's for sure.
Never Forgetting The History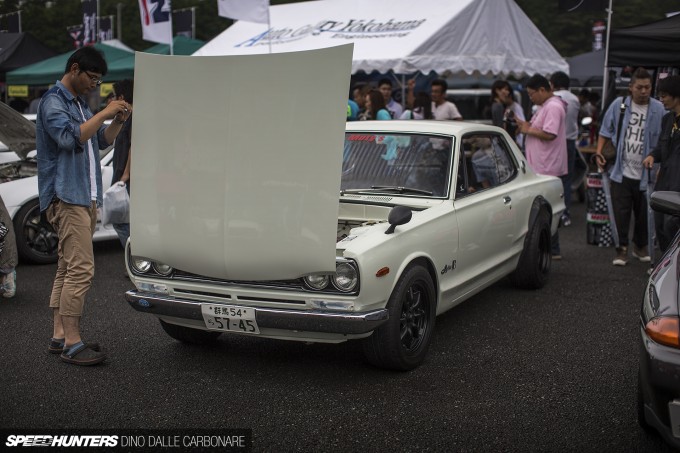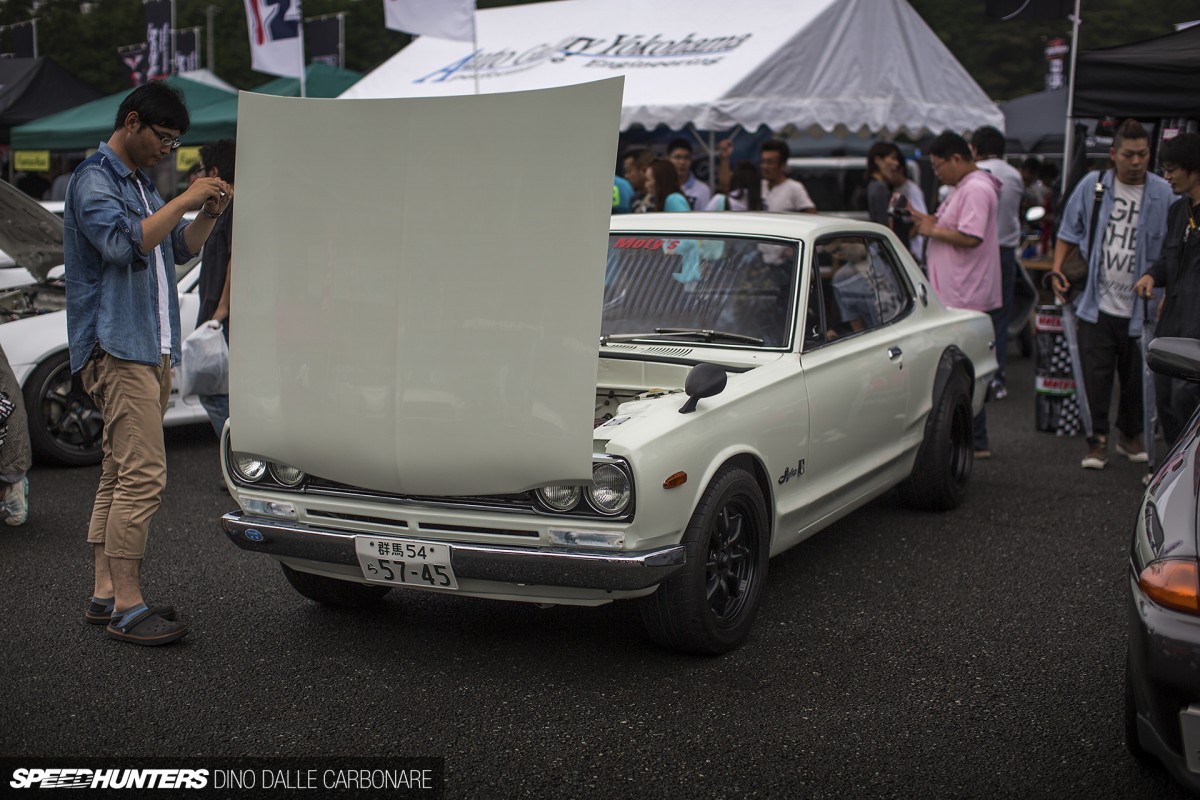 With so many Hakosuka GT-R replicas in Japan, I'm always very skeptical when I see one wearing the iconic badge.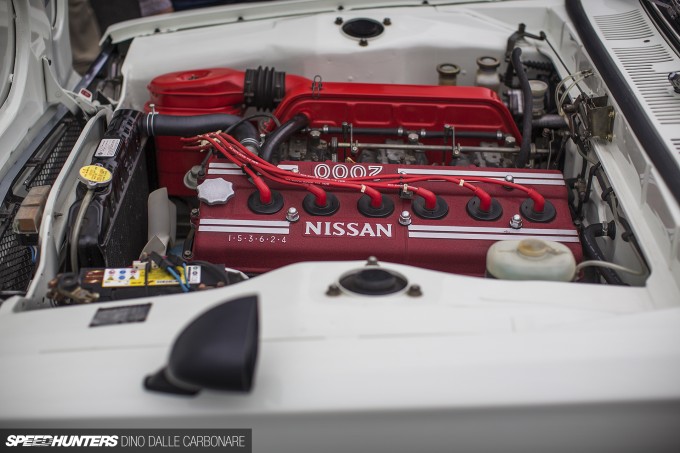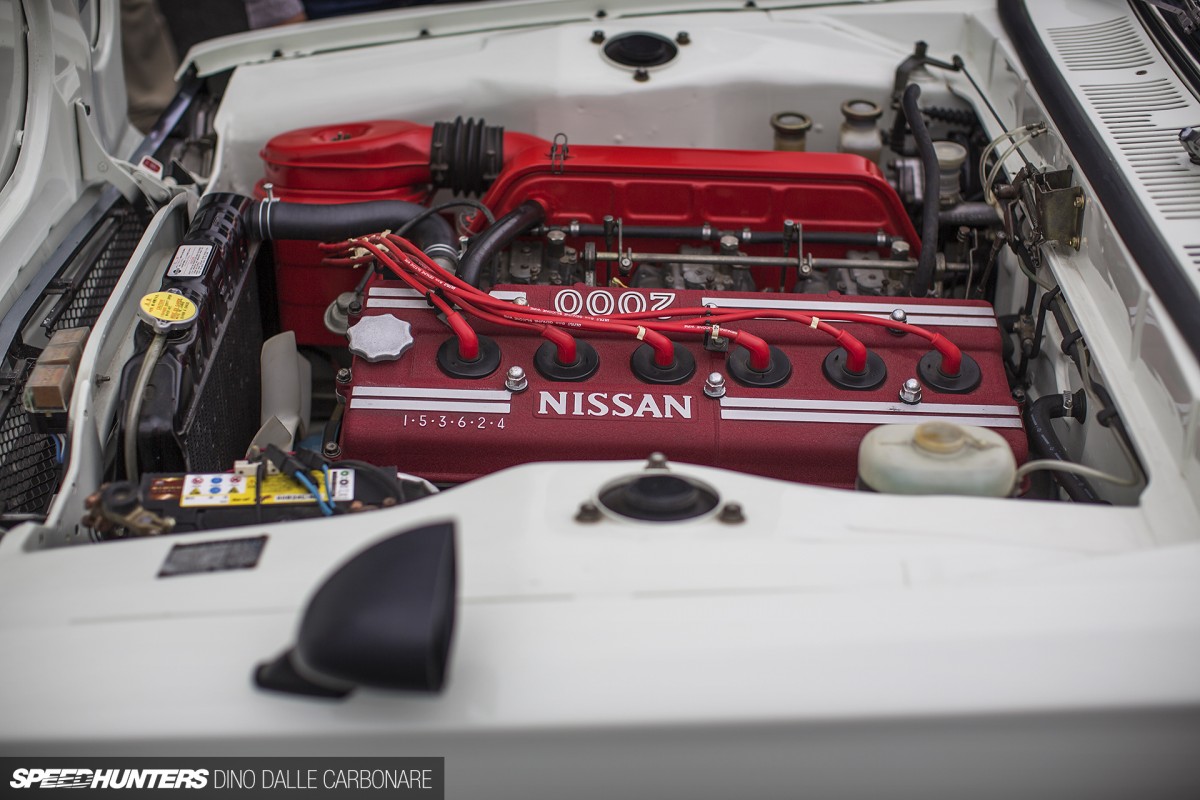 But the car on display in the Moty's oil tent was the real deal. It not only had the right code on the chassis plate, but the correct engine underneath that front-hinged bonnet too. Notice how this S20 actually runs the stock orangy-red air box, feeding clean air to the triplet of Solex carbs.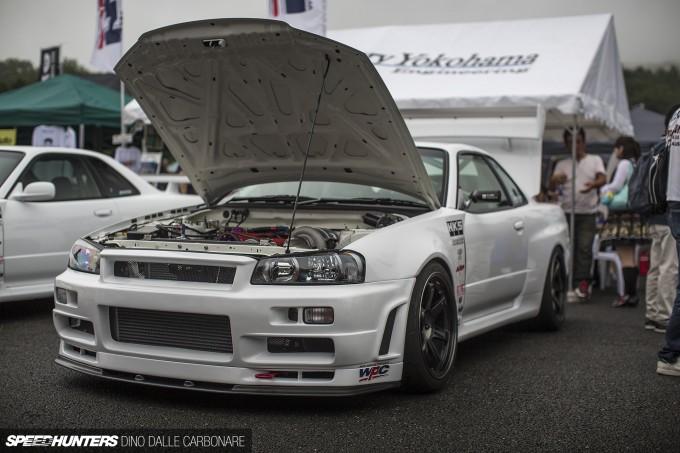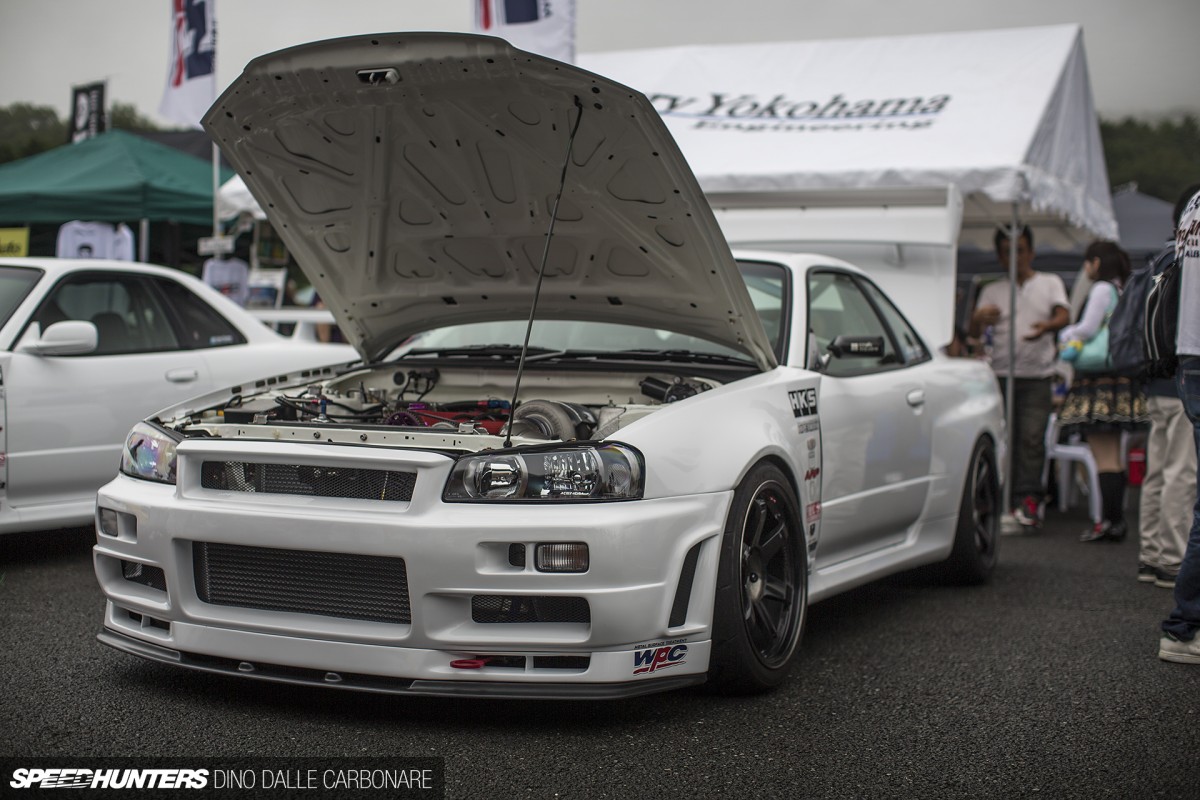 A couple of cars down was – hands down – the most meticulously built R34 I've ever come across! It wasn't a surprise when I noticed who built it, after all, Auto Gallery Yokohama have always stood out as one of the best GT-R shops around.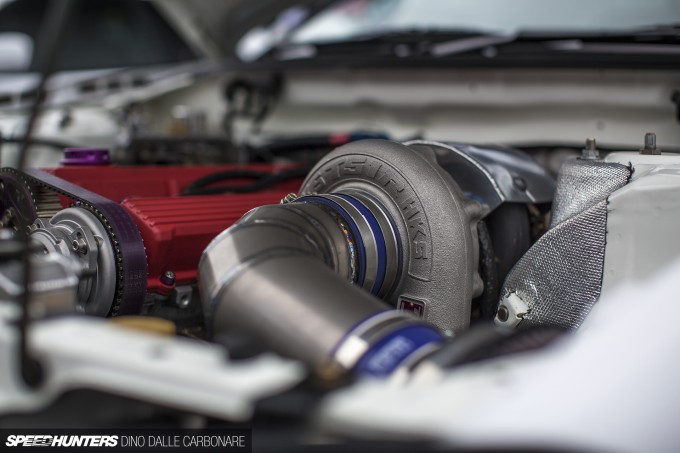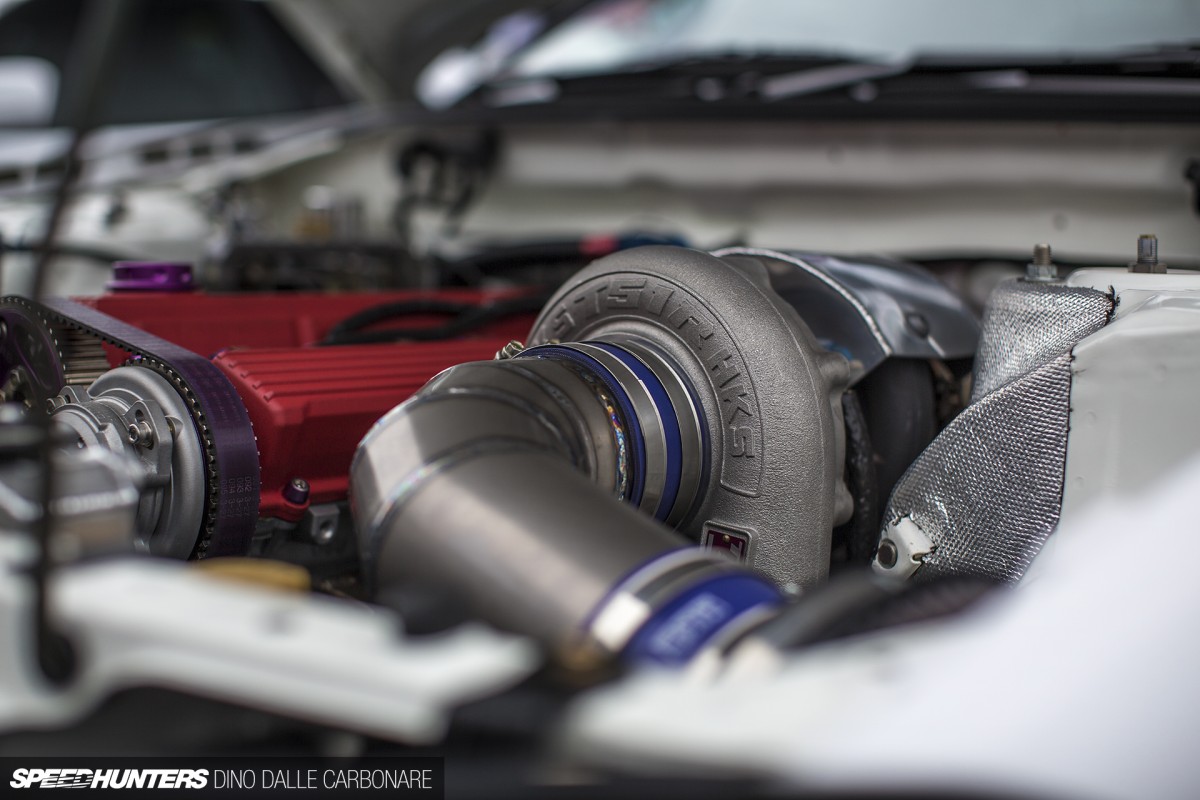 They take mechanical tuning to a new level, going well beyond simple upgrades and bolt ons, but never at the expense of attention to detail. So along with the built RB motor and HKS T51R turbocharger sitting in the beautifully shaved and cleaned up engine bay, there was something else that made it special.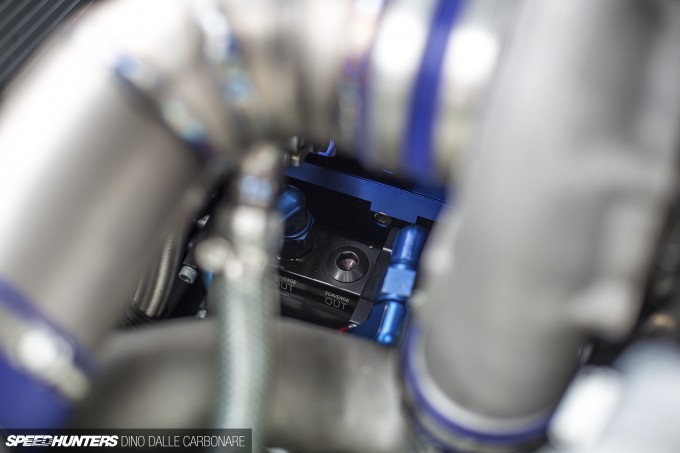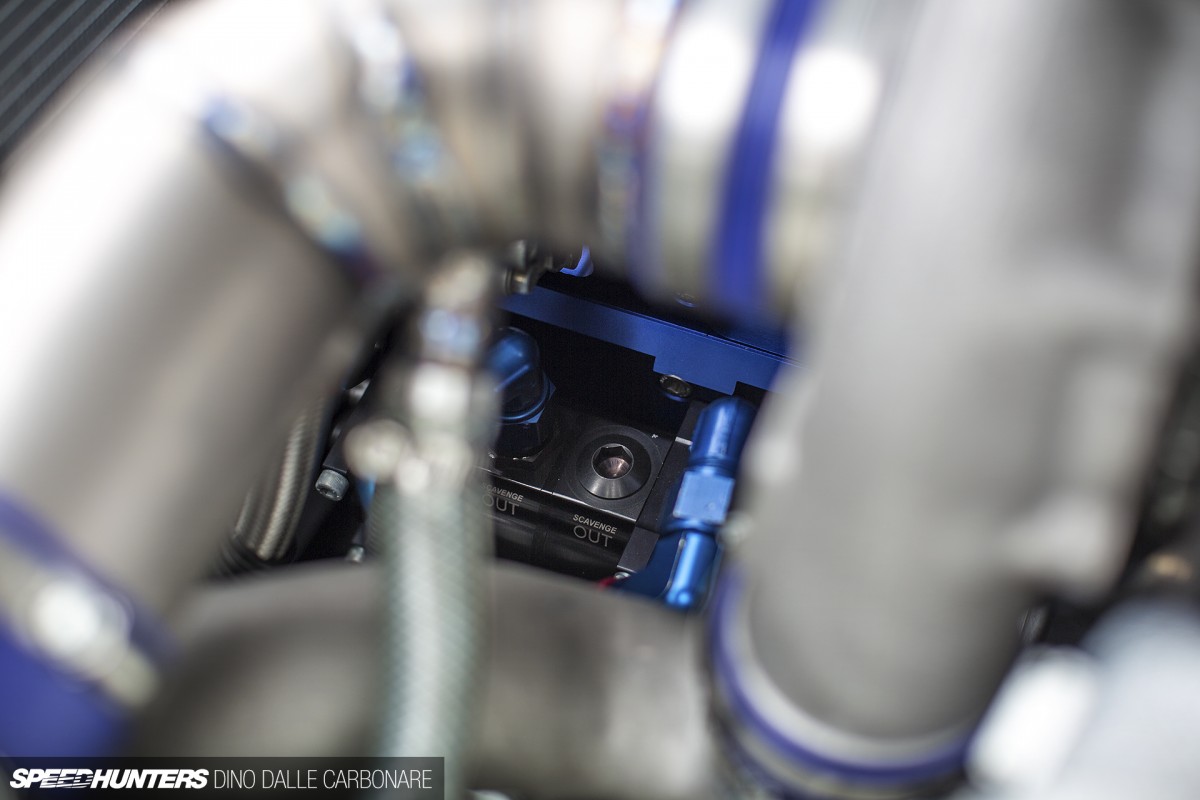 And that would be its lubrication. Deep beneath all the custom titanium piping on the hot side of the engine you can just about make out the scavenge pump of the system, fitted along with a special sump that keeps the front diff lubricated.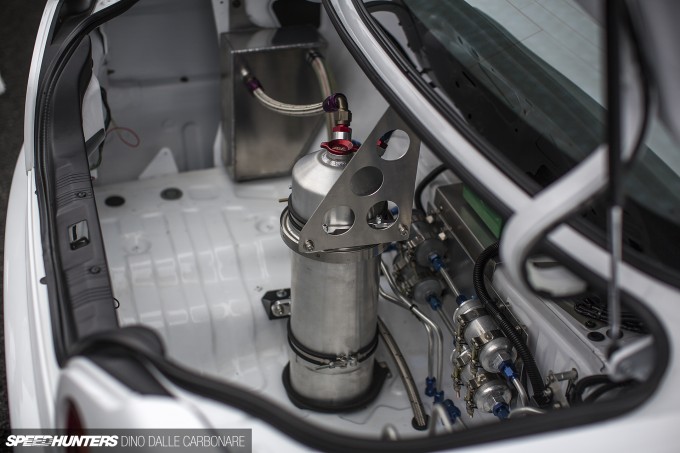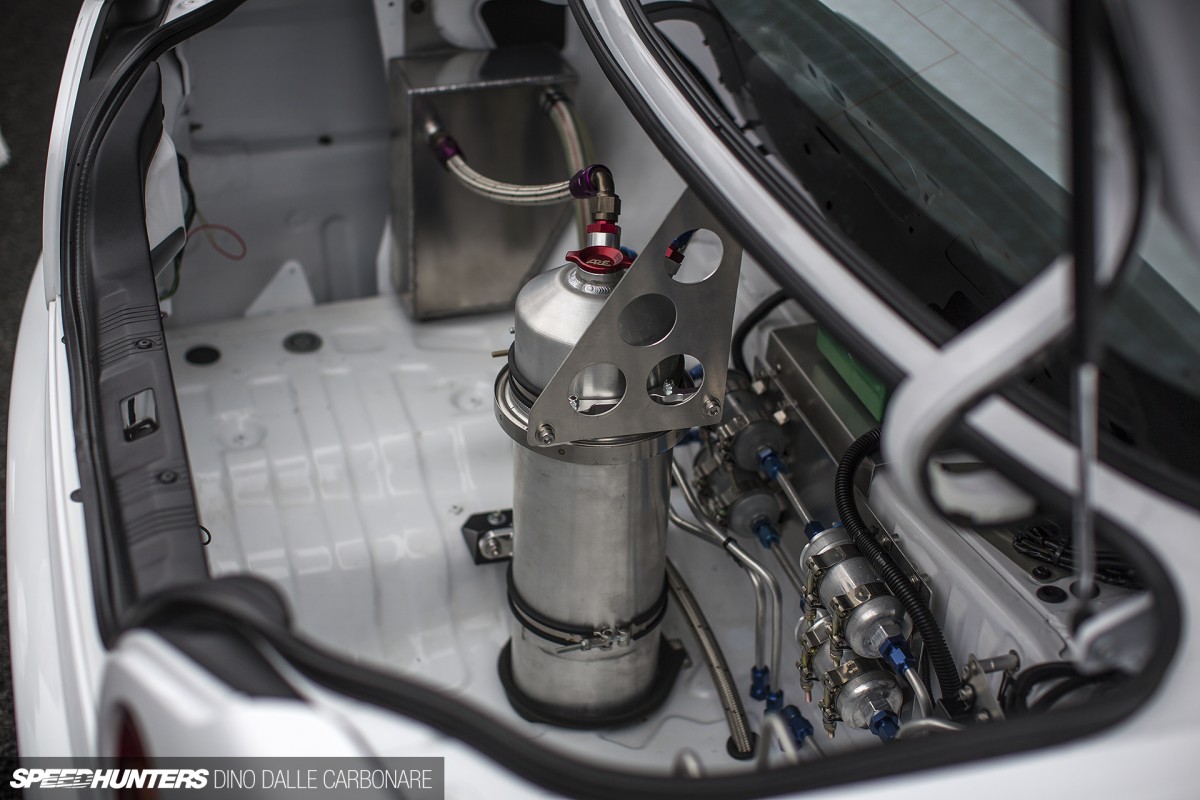 For best weight distribution the oil pump has been positioned right in the center of the R34's trunk in front of the two auxiliary Bosch fuel pumps. And before you ask, yes – this is one car I've added to my 'must feature' list!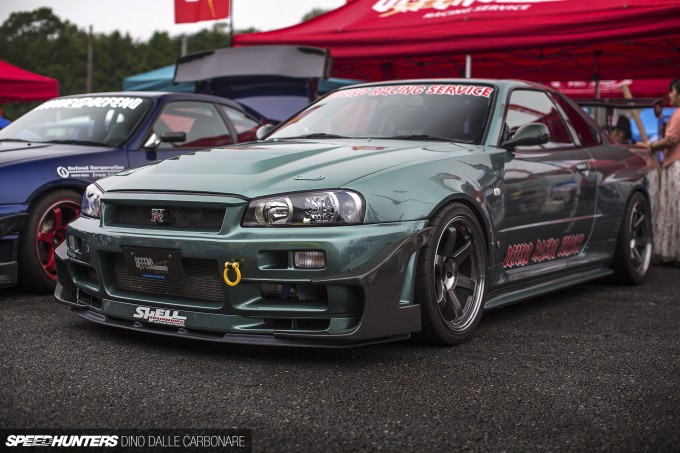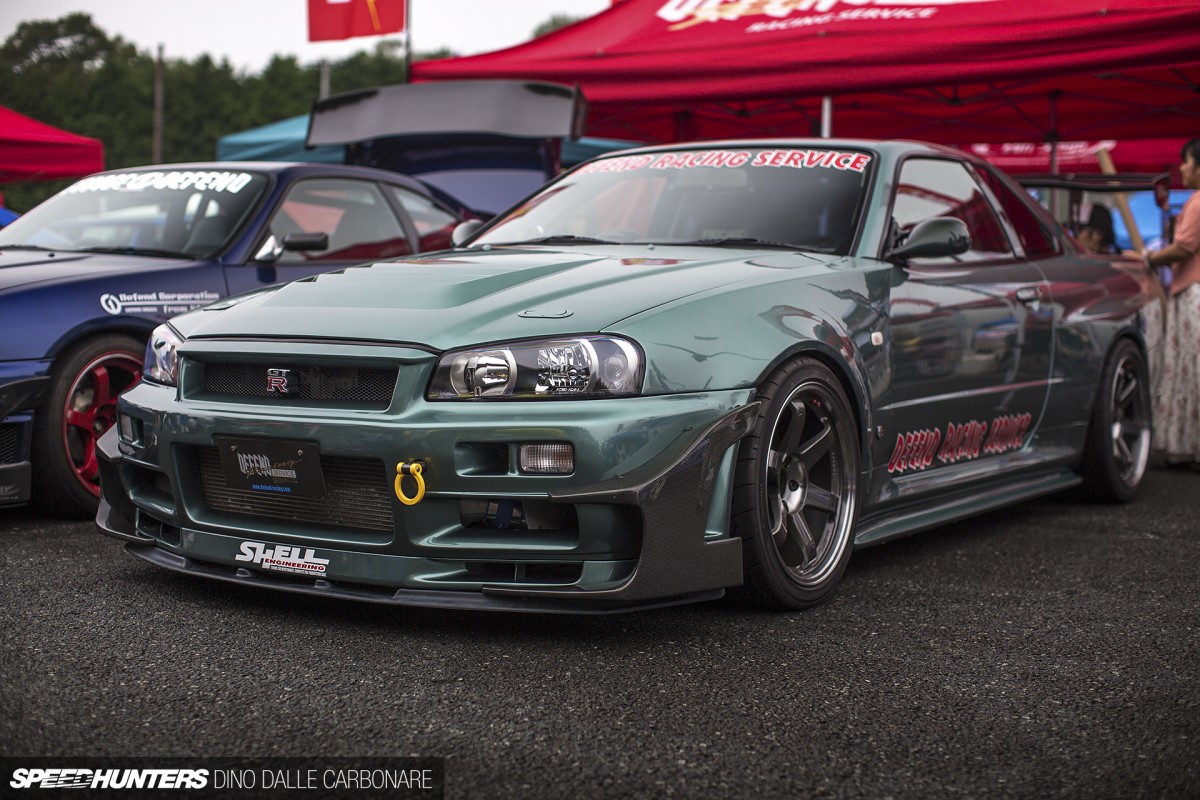 Garage Defend may primarily be a used car reseller, but they're also known for their simple aero parts – like the Stingray carbon canards and probably their hottest selling item: a carbon radiator shroud. They also had one of the most interestingly-colored R34s I've seen in a long time.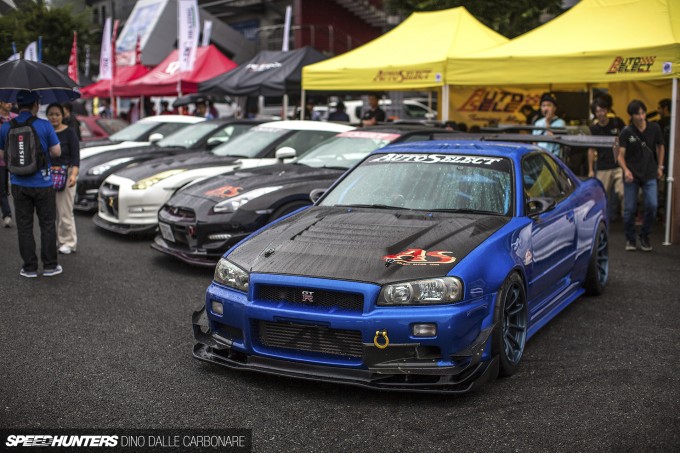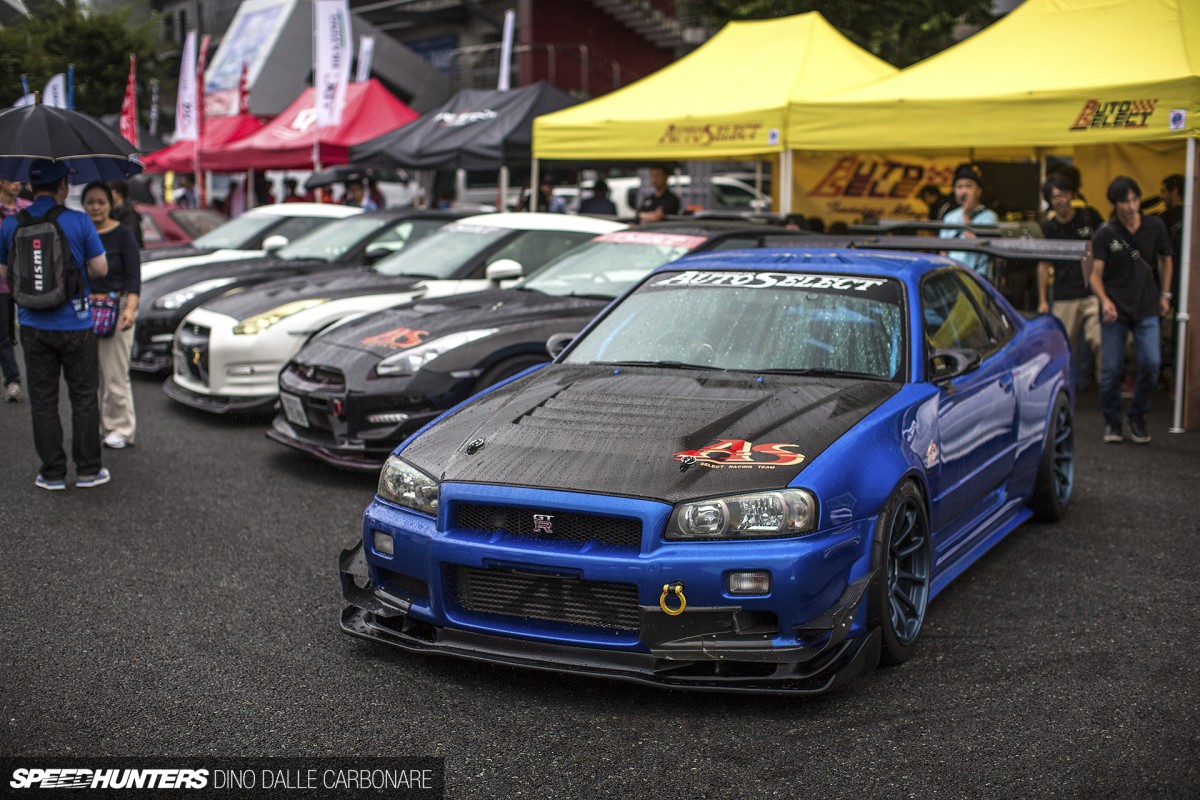 Auto Select brought a number of demo and customer cars up from Osaka, and easily had one of the biggest displays at Fuji. This customer-owned R34 – one of the first san-yons I've seen fitted with RAYS' new lightweight forged Volk Racing ZE40 wheels – was very much taking center stage.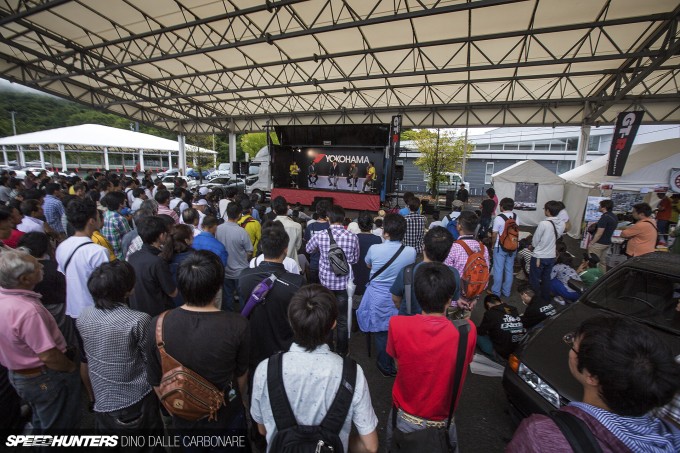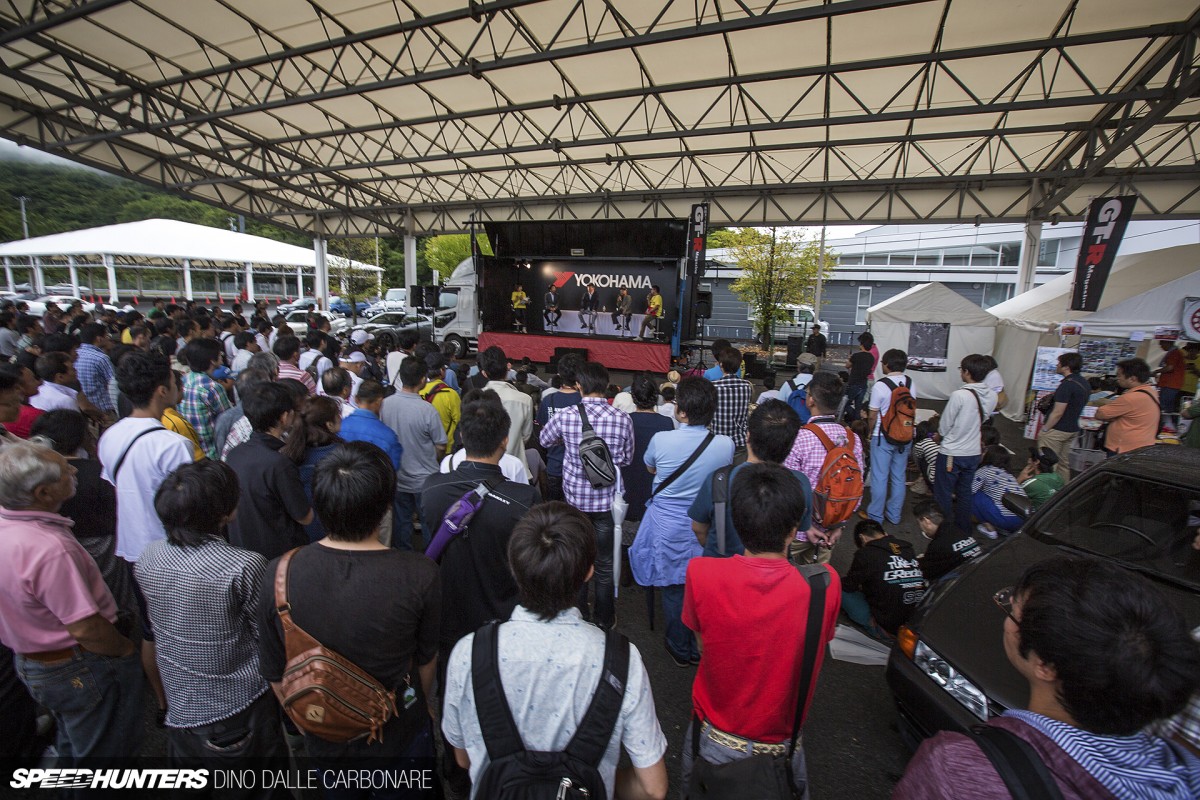 It wouldn't be a true JDM event if there wasn't a stage set up somewhere with a continuous live talk show. As usual, the GT-R Magazine guys invited key players in the GT-R world to speak – from Nissan engineers to race car drivers.
The Owner Cars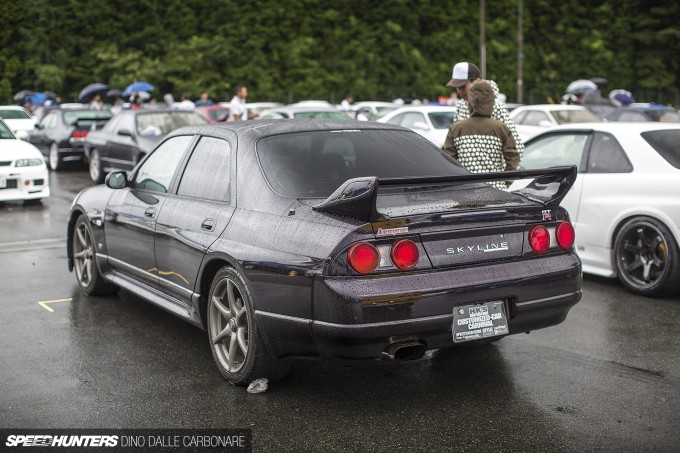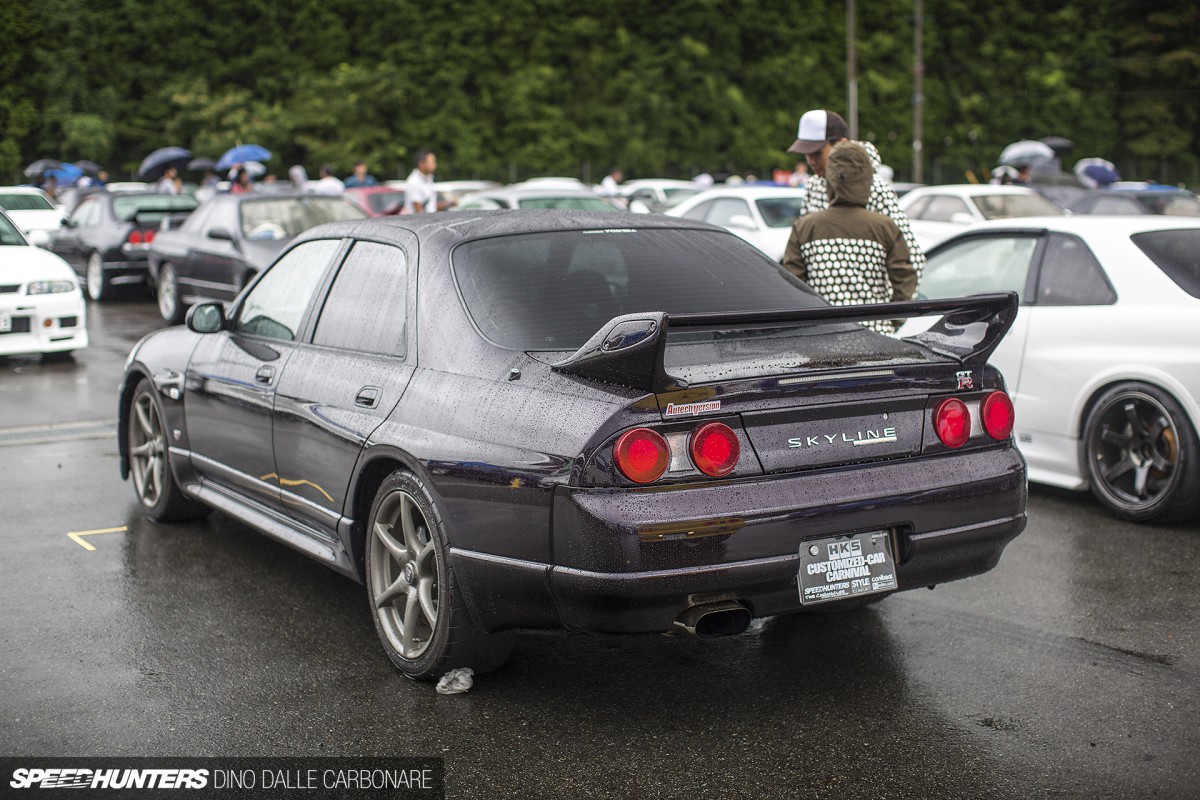 One of the biggest spectacles of R's Meeting is the sheer number of GT-Rs that gather from across the country. Aside from taking over the various parking areas at Fuji Speedway, a lucky few early who sign up early get their car shot and published in the 'Owner's Editions' supplement that's sold with the main GT-R Magazine. I really like this aspect of the event as it's fun to see what people do with their cars – the little custom touches or the upgrades they mix and match to create their very own special 'R'. Much like the owner of this already extremely rare four-door Autech BCNR33 GT-R, which was sitting on BNR34 rims and burbling RB26 sounds through a Nismo Weldina 'bus-style' exhaust.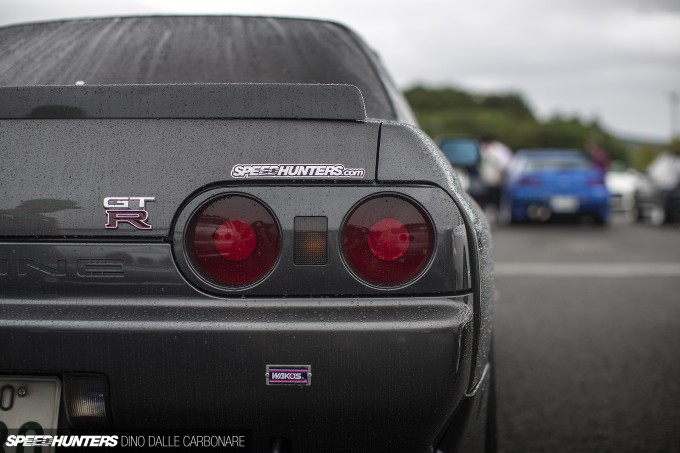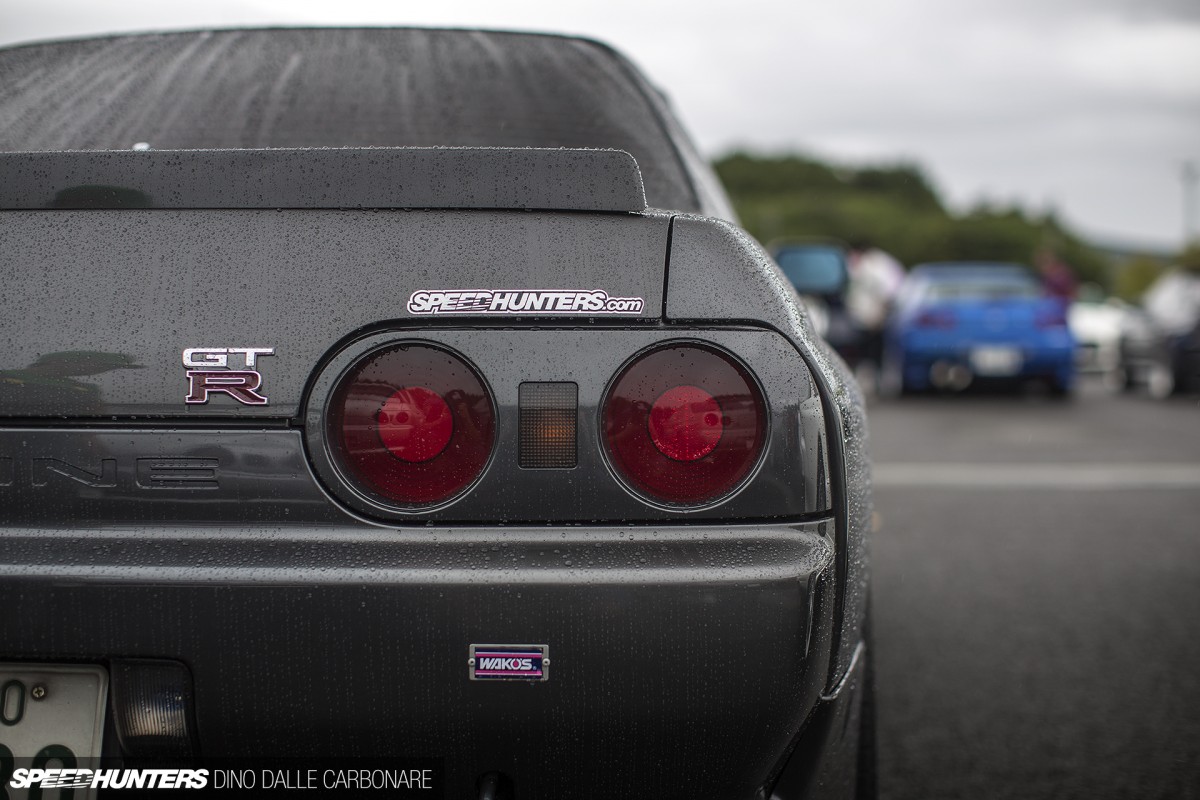 It's always great to spot Speedhunters readers among the crowds!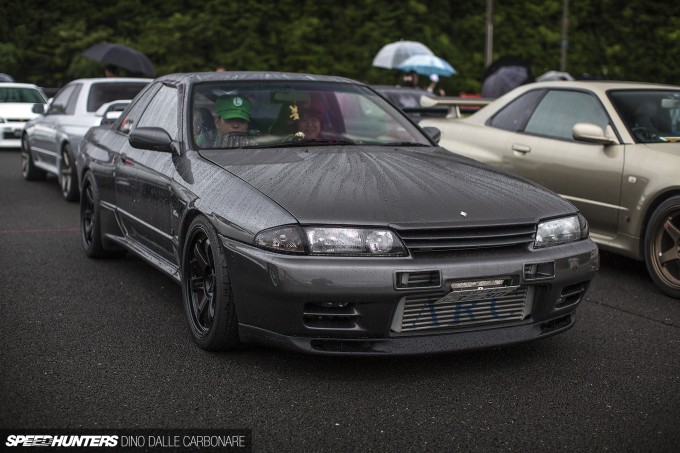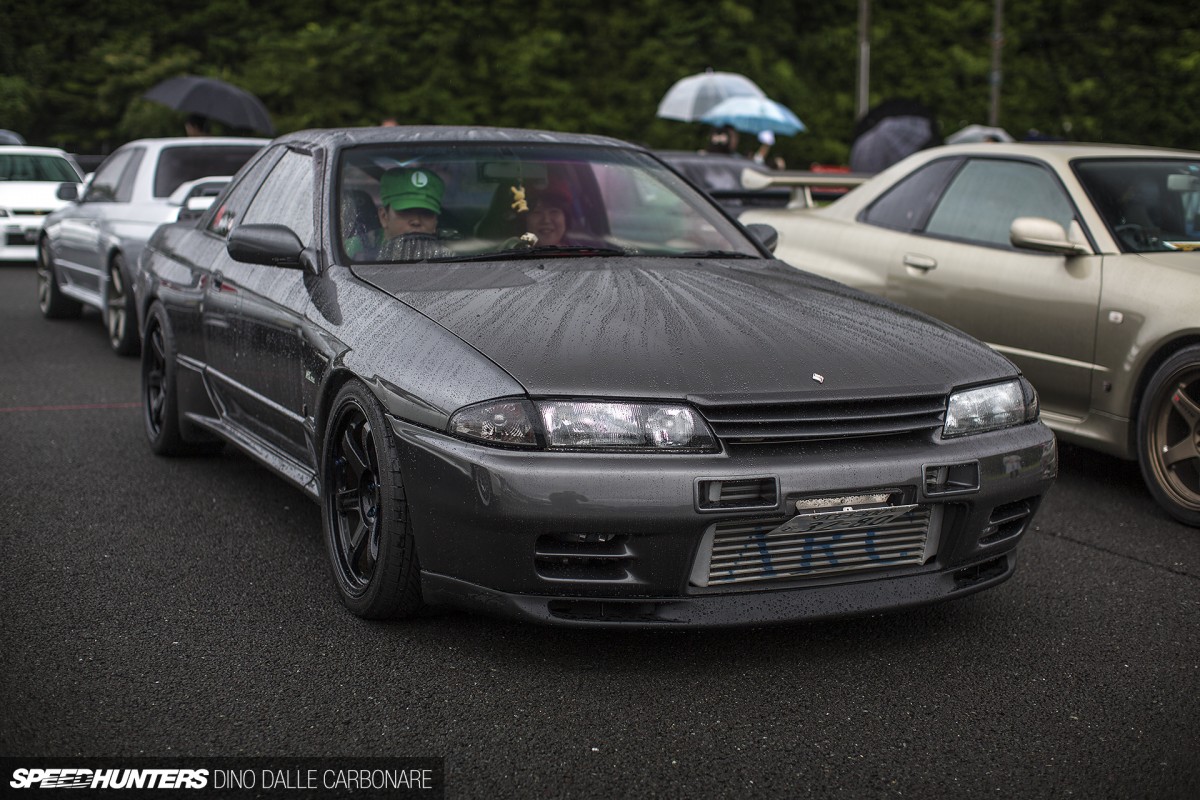 It turns out this BNR32 with the Speedhunters sticker on its backside was driven by Luigi, while Mario was sitting right beside him. 'Only in Japan' as they say!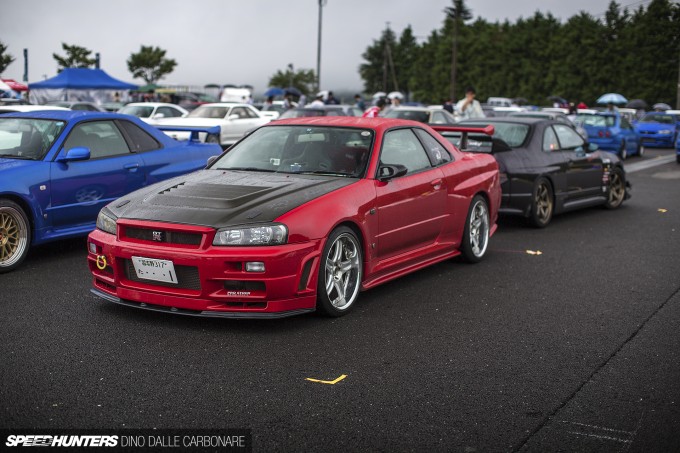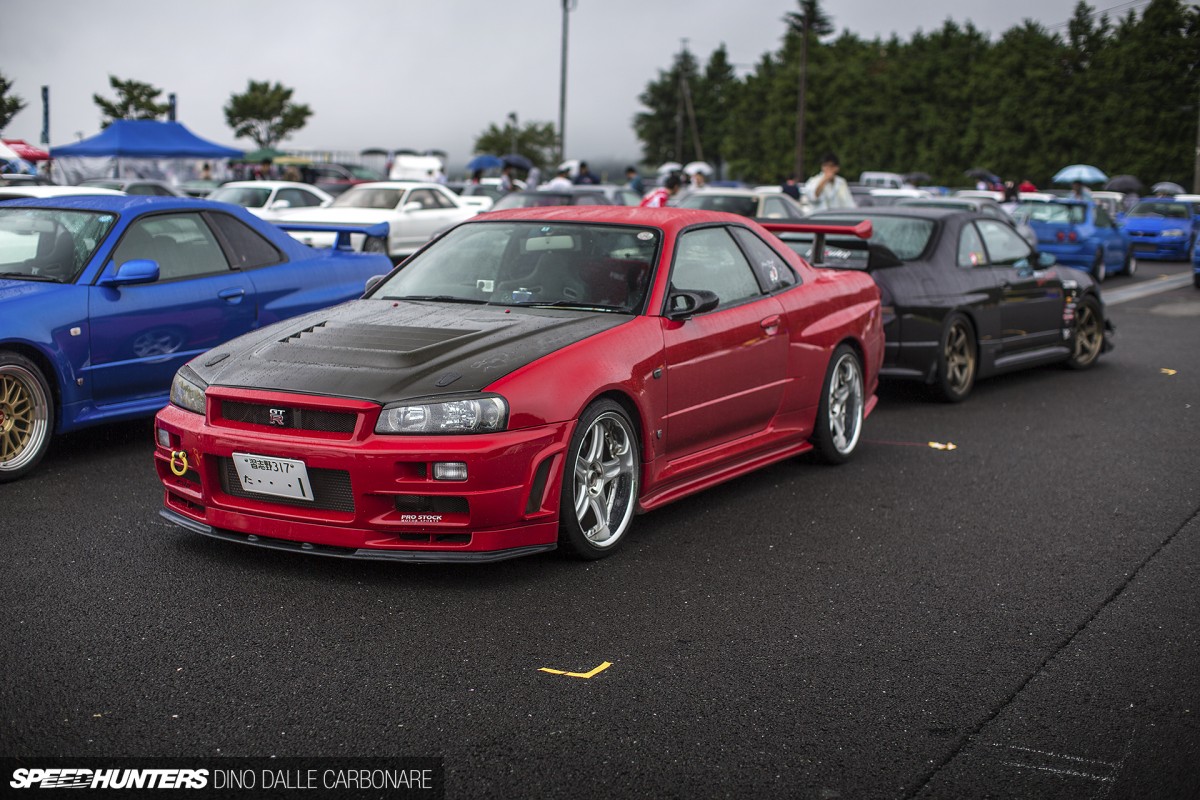 Red might be one of the least popular colors the BNR34 was sold in, but boy does it suit the car well – especially once you throw in some select Nismo accessories.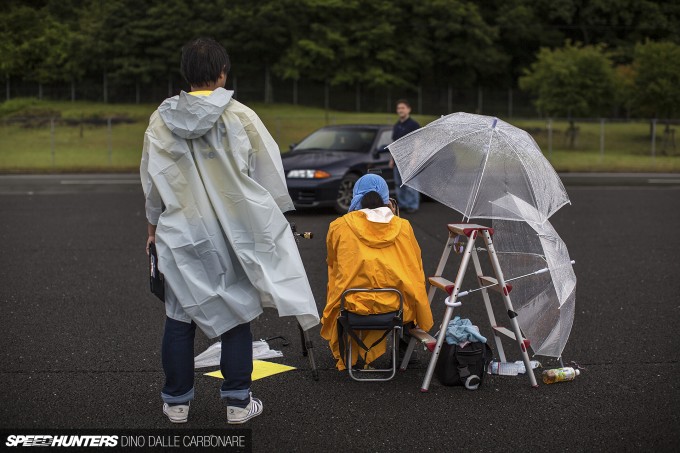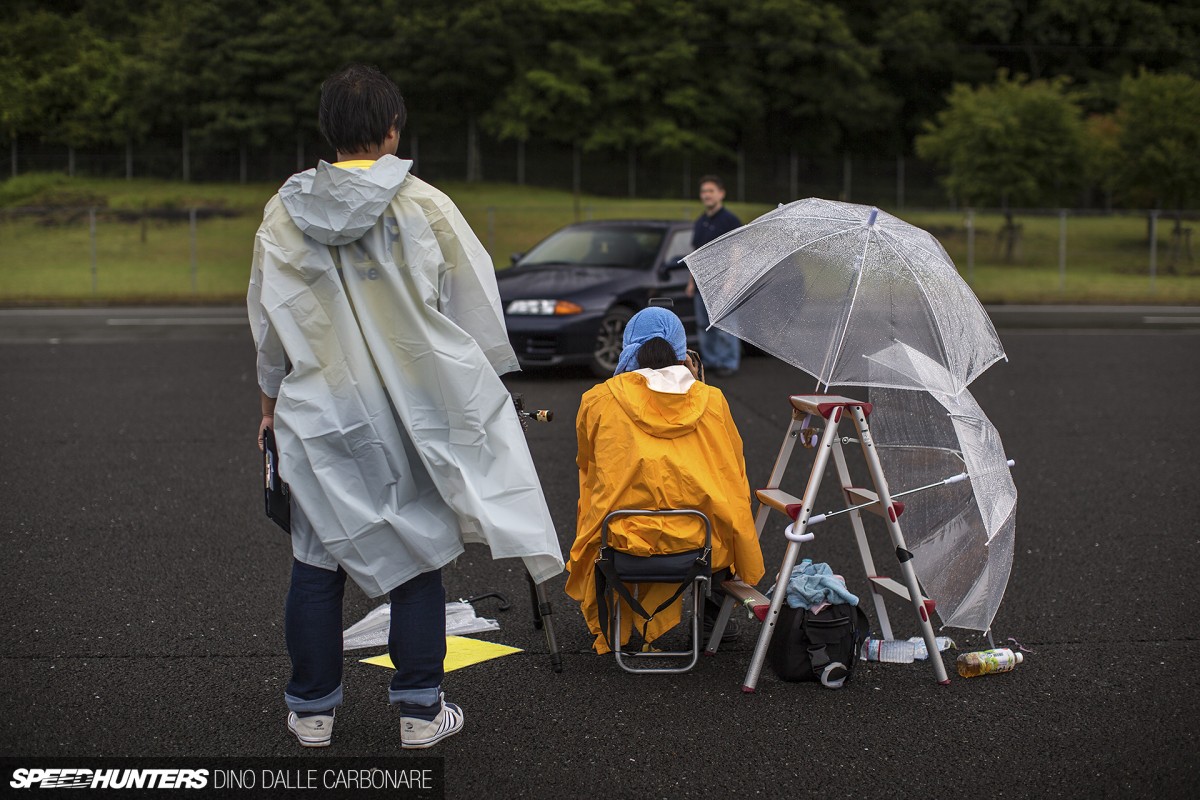 Four GT-R Magazine photographers were setup on the top side of the paddock, machine-gunning through what must have been hundreds of owner cars throughout the day. Rain gear was definitely a must with the intermittent showers that came down.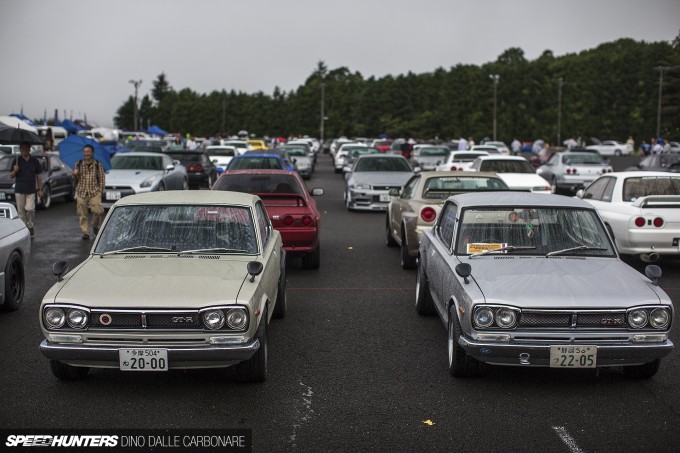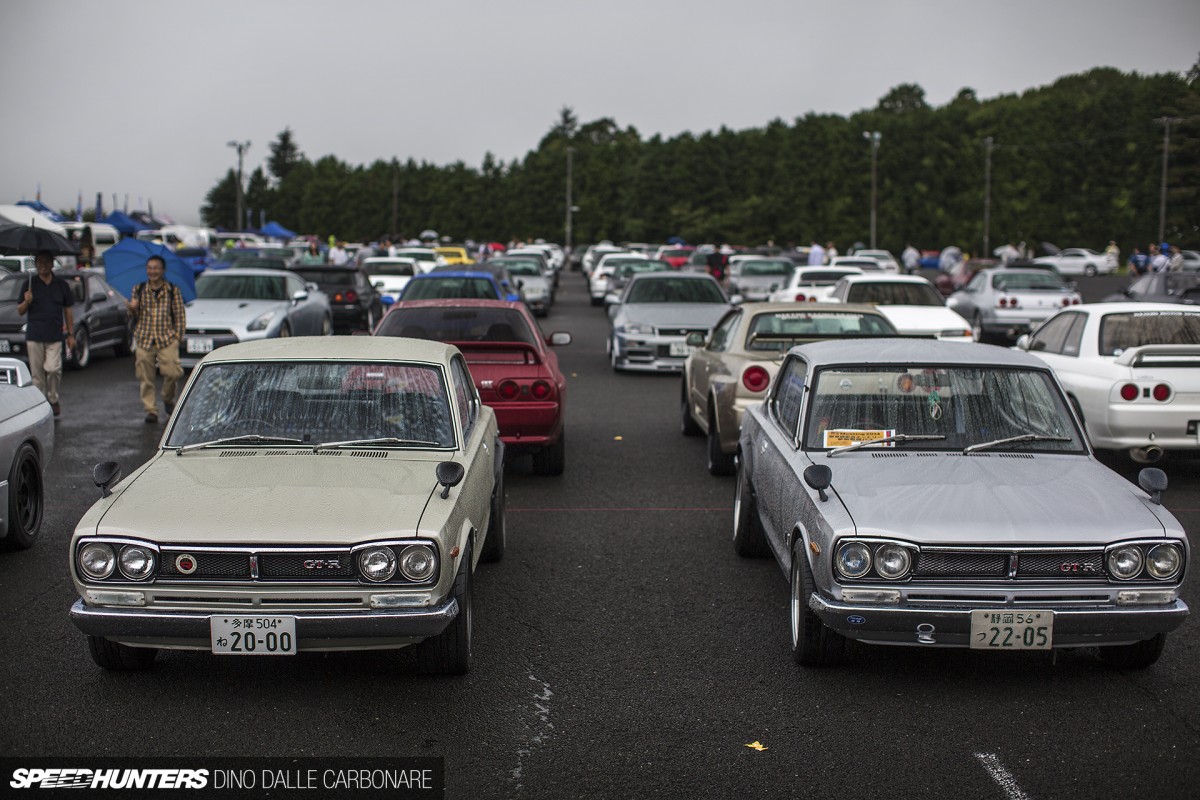 It was probably the weather's fault, but compared to other years there were definitely less Hakosukas this time around.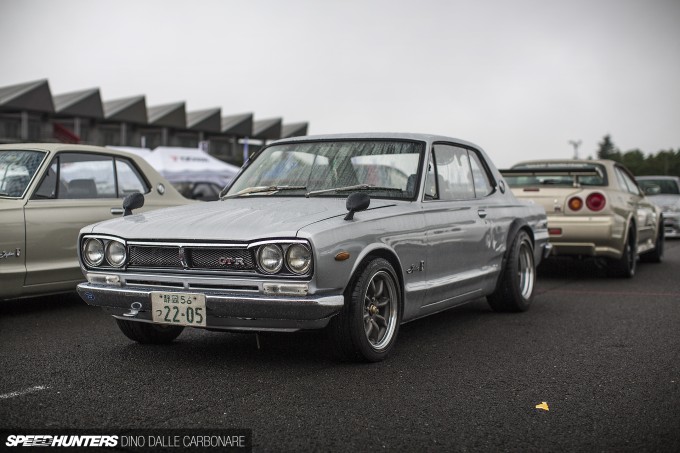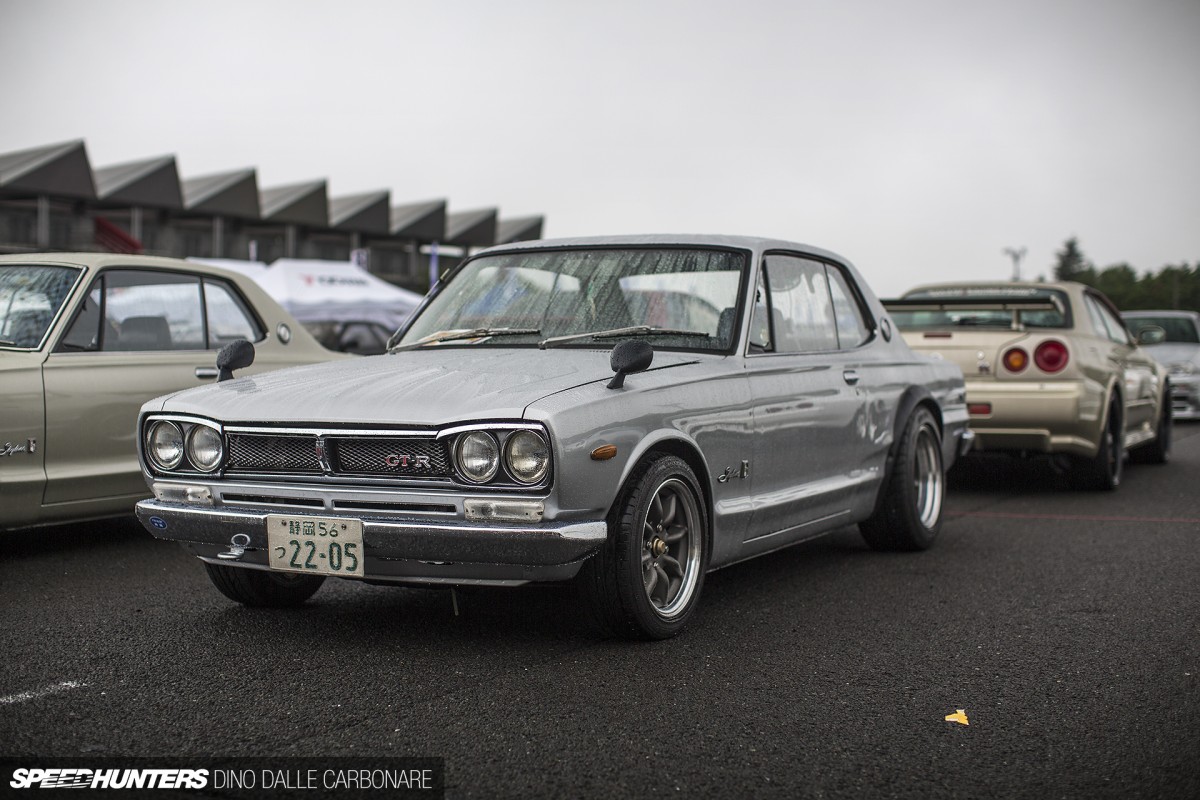 Still, what was there was as original as you can get. This car still running the original number plate that it was issued back in the'70s. Notice the M-spec behind it? There are many generations separating these two cars, but they're both awesome in their own ways.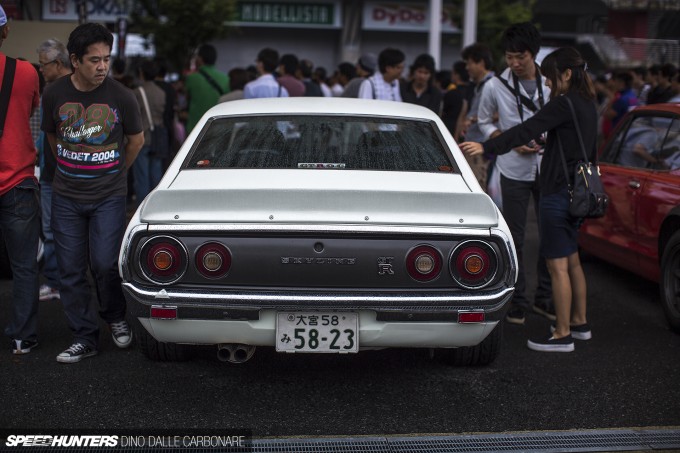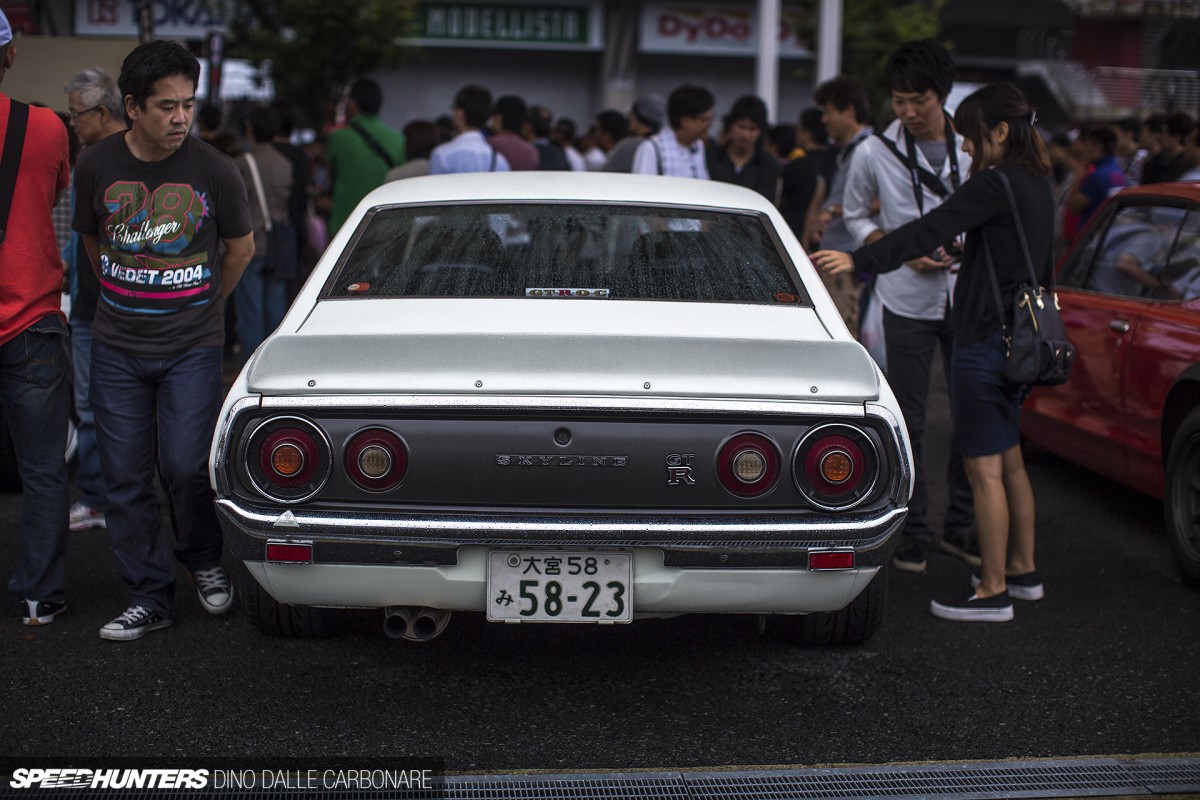 Top pick for me is always the Kenmeri – the rarest of all the GT-Rs. This particular car, which was on display in the live talk show area, was the only one of its kind present.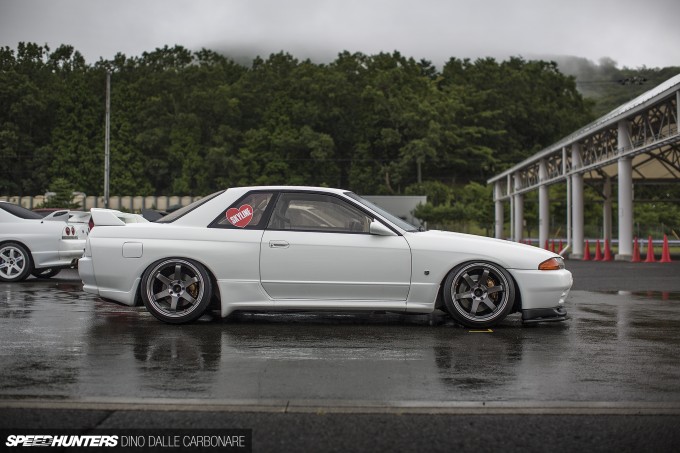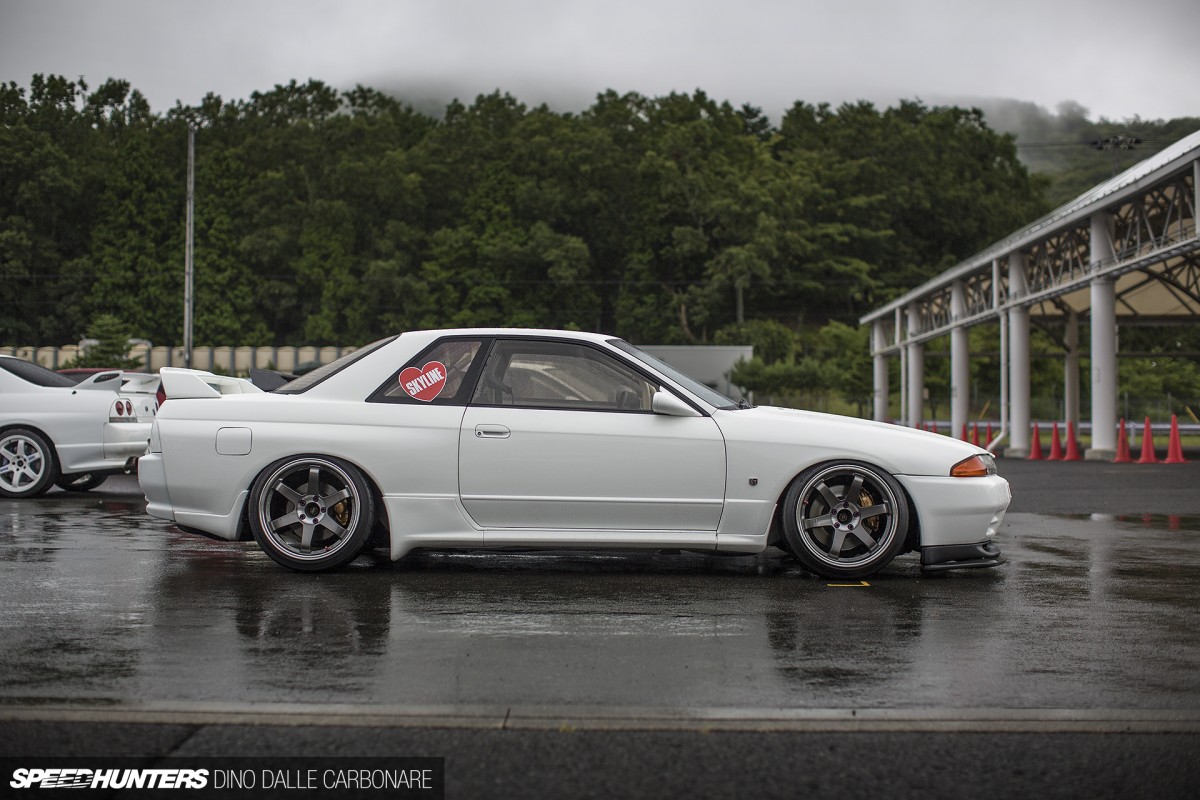 Let the haters hate, but when it's properly slammed the BNR32 looks rather special. Behind the spokes of its TE37 wheels you can spot a BNR34 gold Brembo upgrade for added braking performance.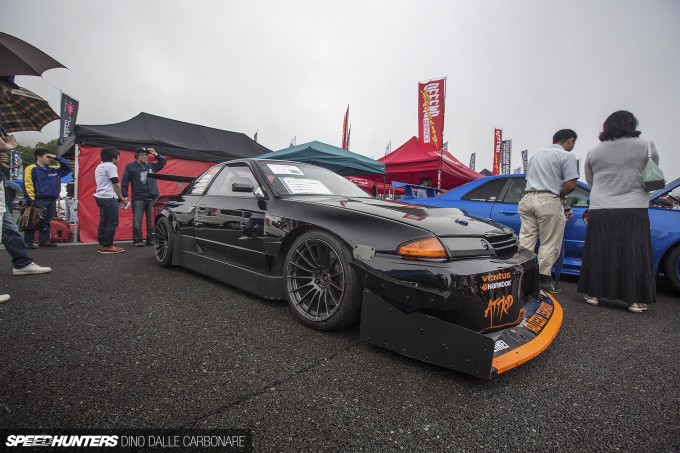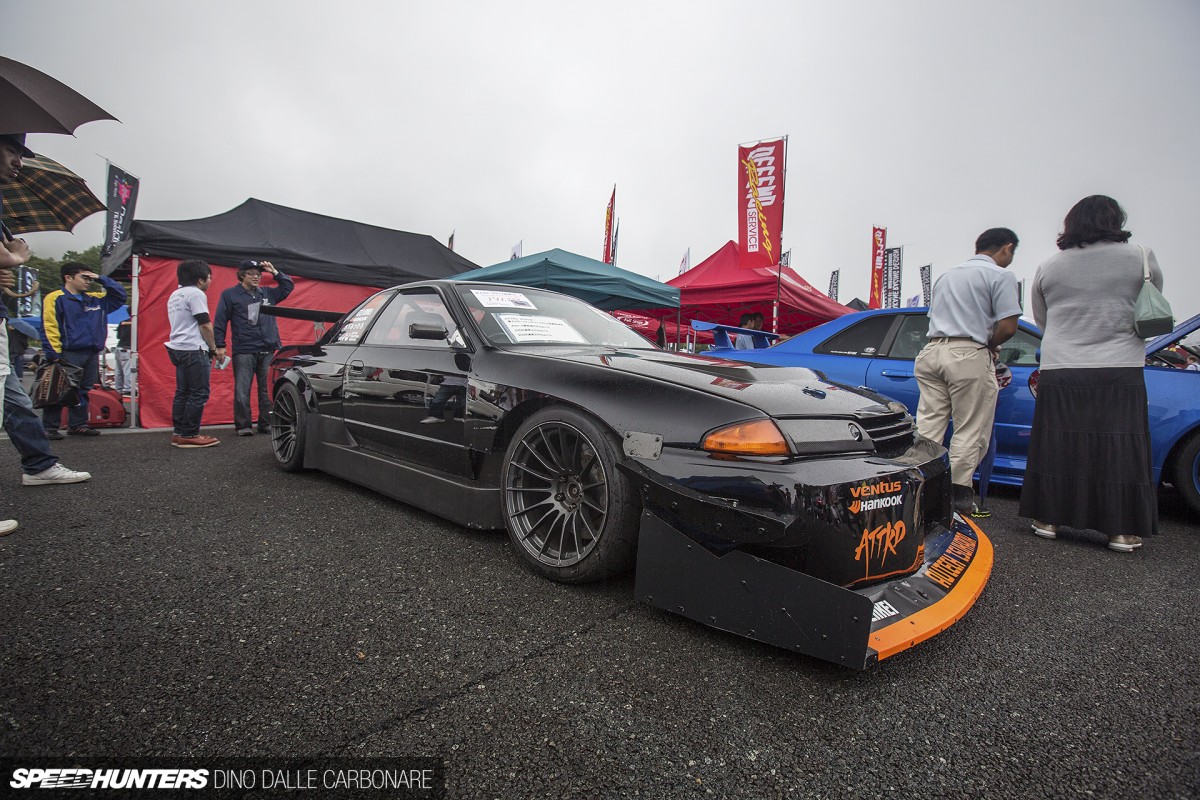 But if it's outright function you are after the Autech Tsukada BNR32 time attack beast is literally untouchable. This car has managed a 1'41" lap at Fuji Speedway – a good second faster than any other GT-R has ever managed on semi slicks. In fact, it's edging very close to the HKS R35's time, which was achieved on slicks! I rest my case…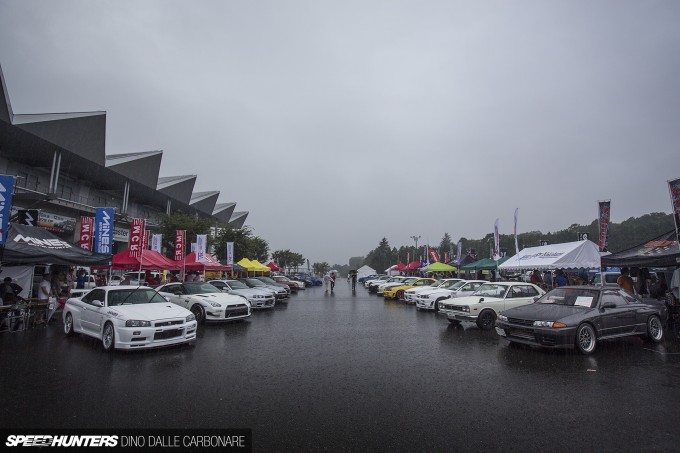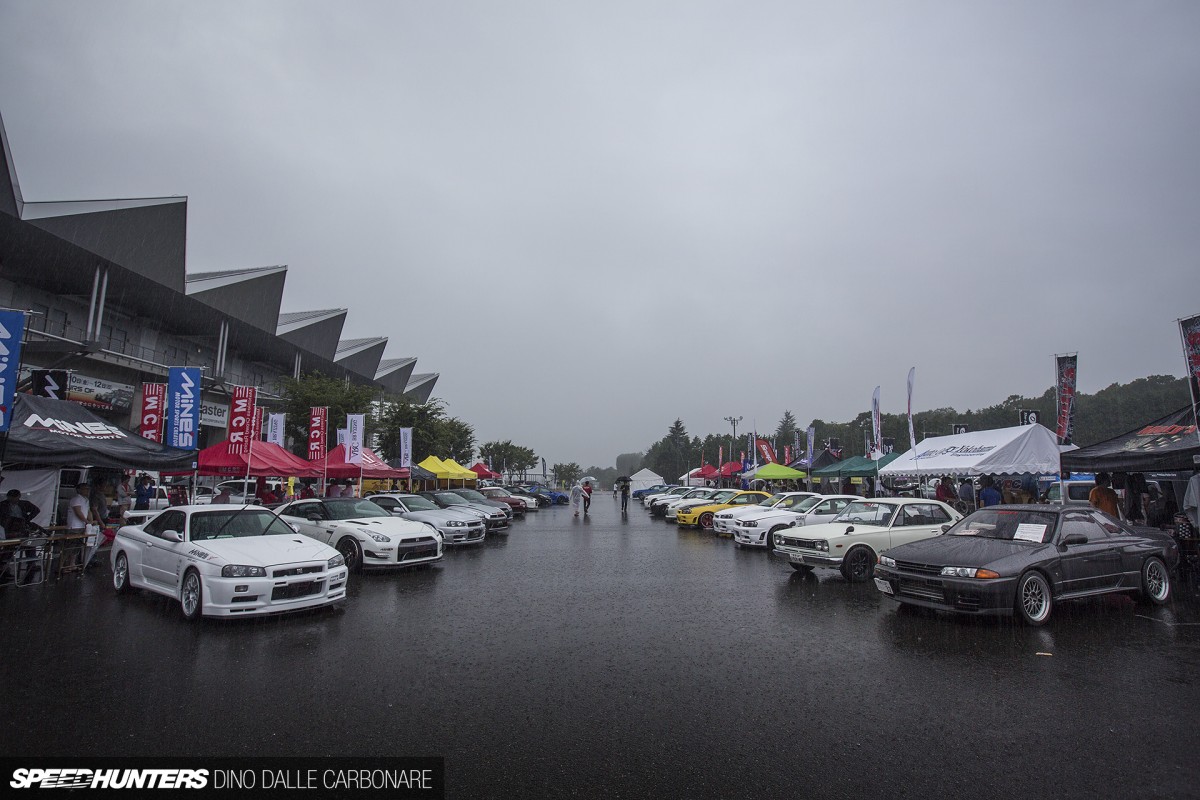 About an hour or so before the event was to end, the sky opened up and it rained so hard that most people fled to their cars for an early departure.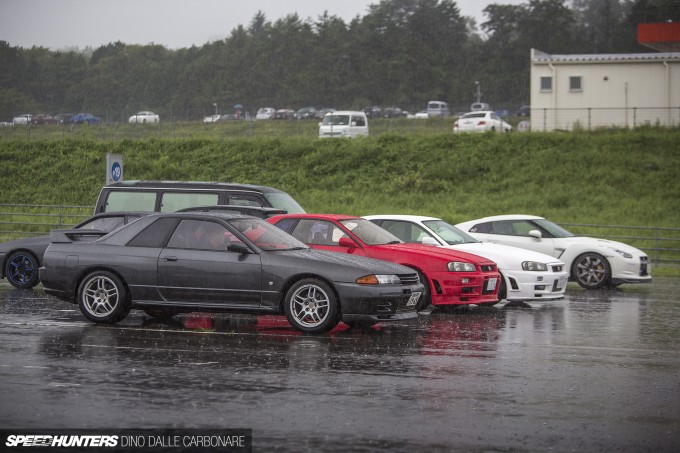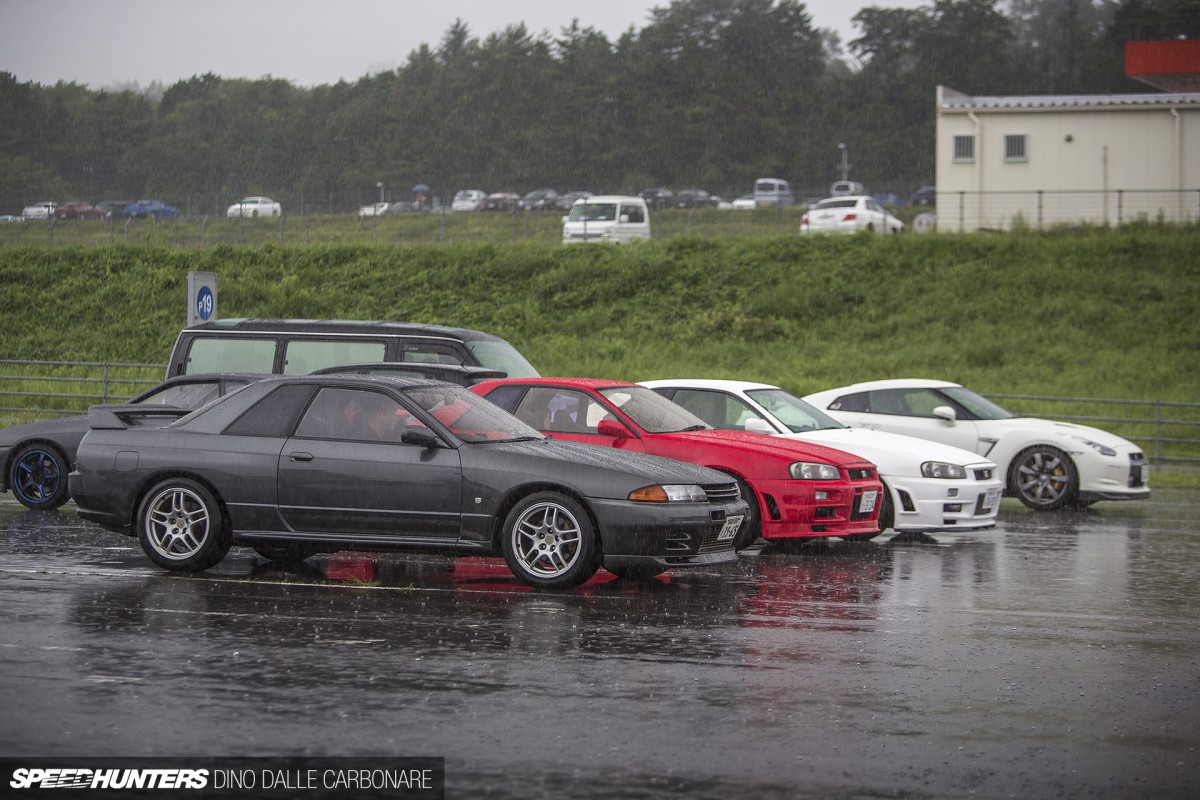 But by that time most people had seen what they had come to see, picked up the parts they were after, and had done all the indulging that can be done in one day.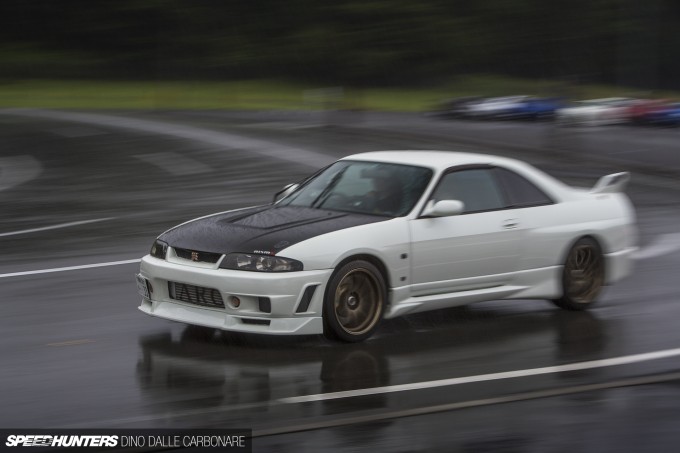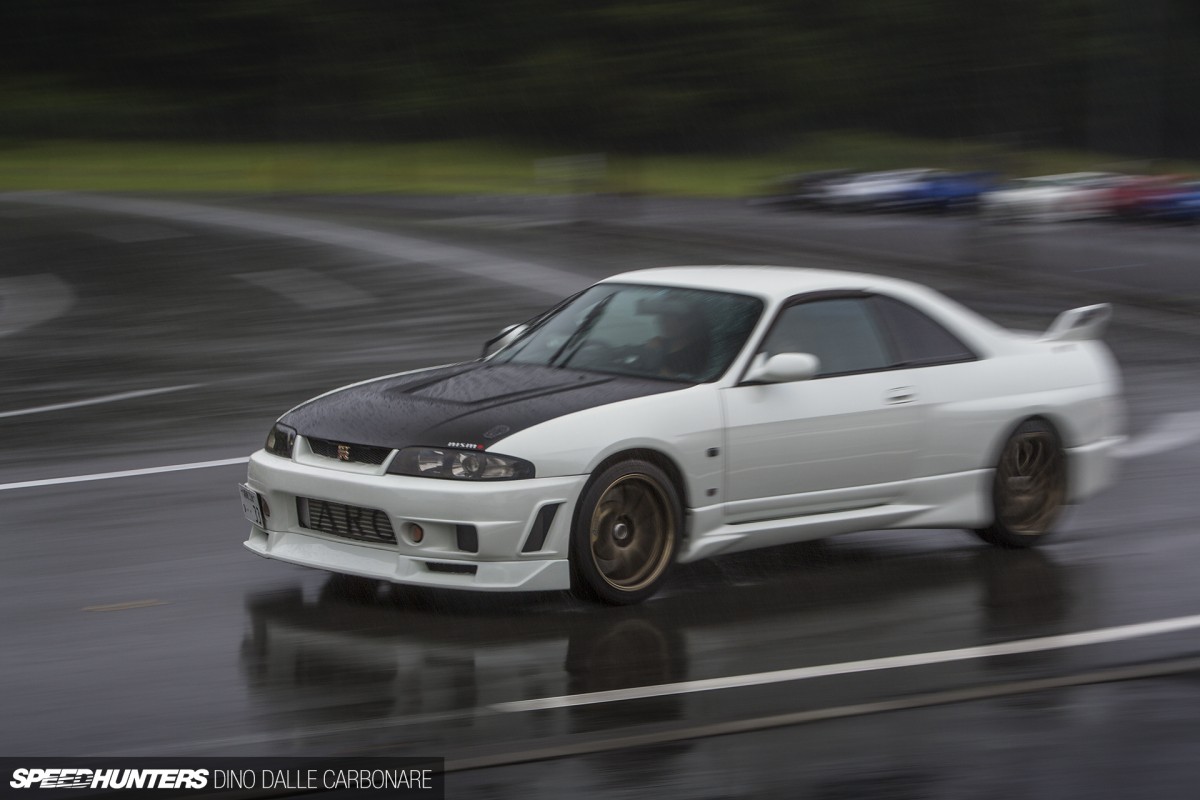 The event might have been wet – very wet – but there's still quite a lot more I'd like to share with you – on a higher otaku level if you will. If you like looking at shiny pistons and cranks, big brake kits and carbon parts, don't miss the second and final post from the 2014 R's Meeting coming up soon.
Dino Dalle Carbonare
Instagram: speedhunters_dino
dino@speedhunters.com