Rare Beef
Prototypes: the most interesting type of car, yet the kind we see the least of – the test studies that manufacturers create from nothing and agonize over whether to produce. Used to push the limits of engineering and design and create new technology that will waterfall down to our everyday drives. But for the most part they remain hidden from sight; the way they feel and perform reserved for a lucky few.
Today, however, the experience is ours…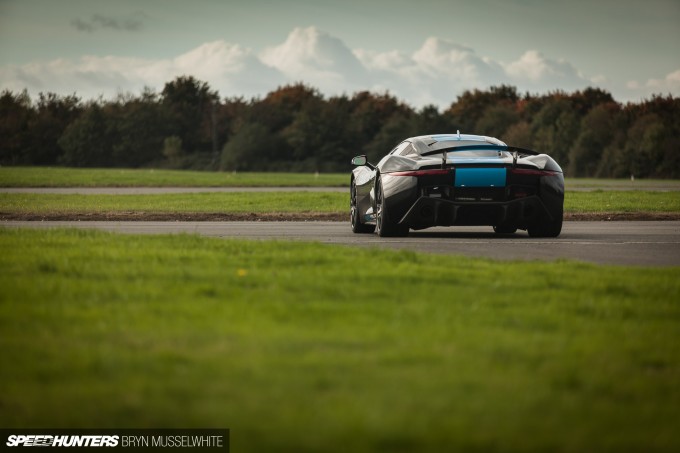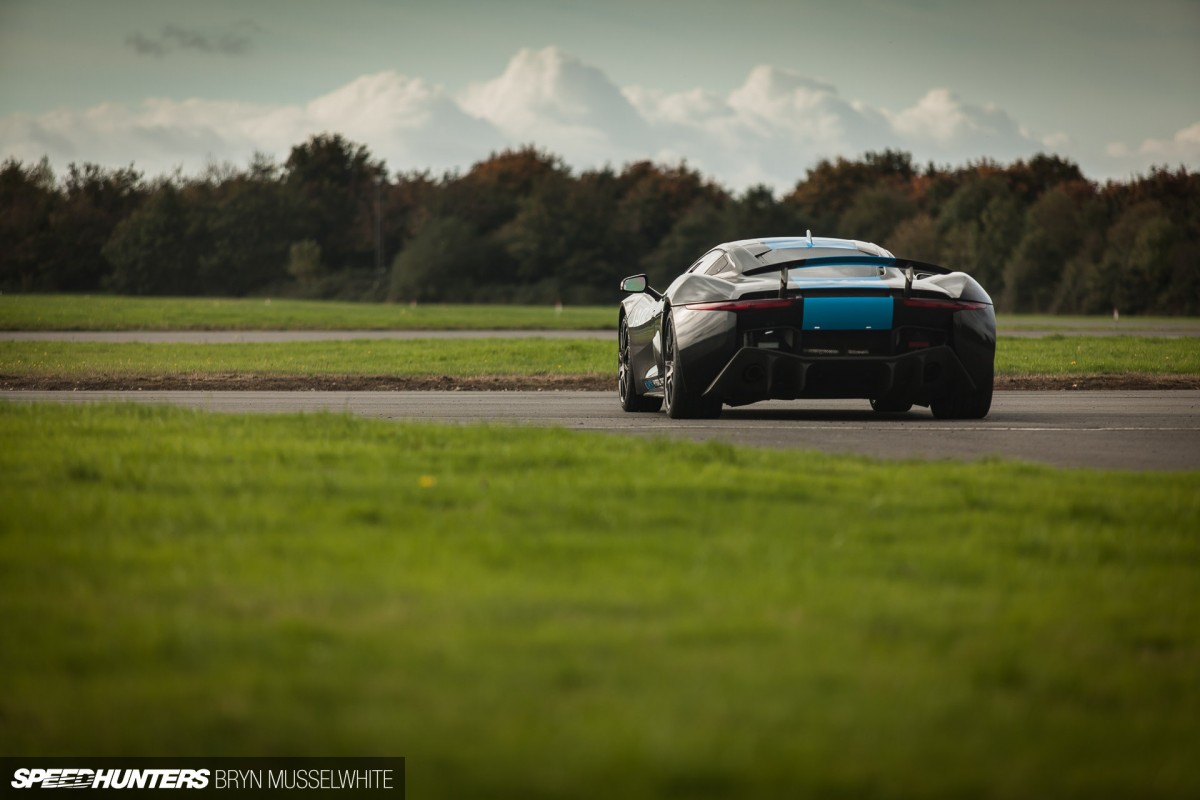 Inside the secure test track at Gaydon in central England, I feel I'm behind the biggest secret door in the world – the future before my eyes. Maybe it's because Jaguar very nearly put the C-X75 in to production that we even stood a chance of getting this close.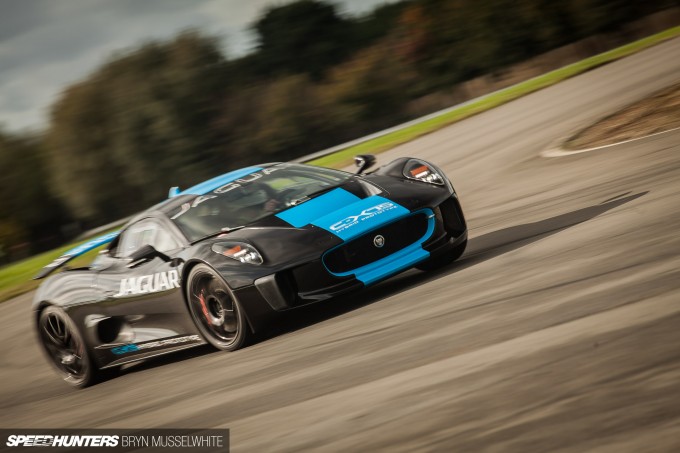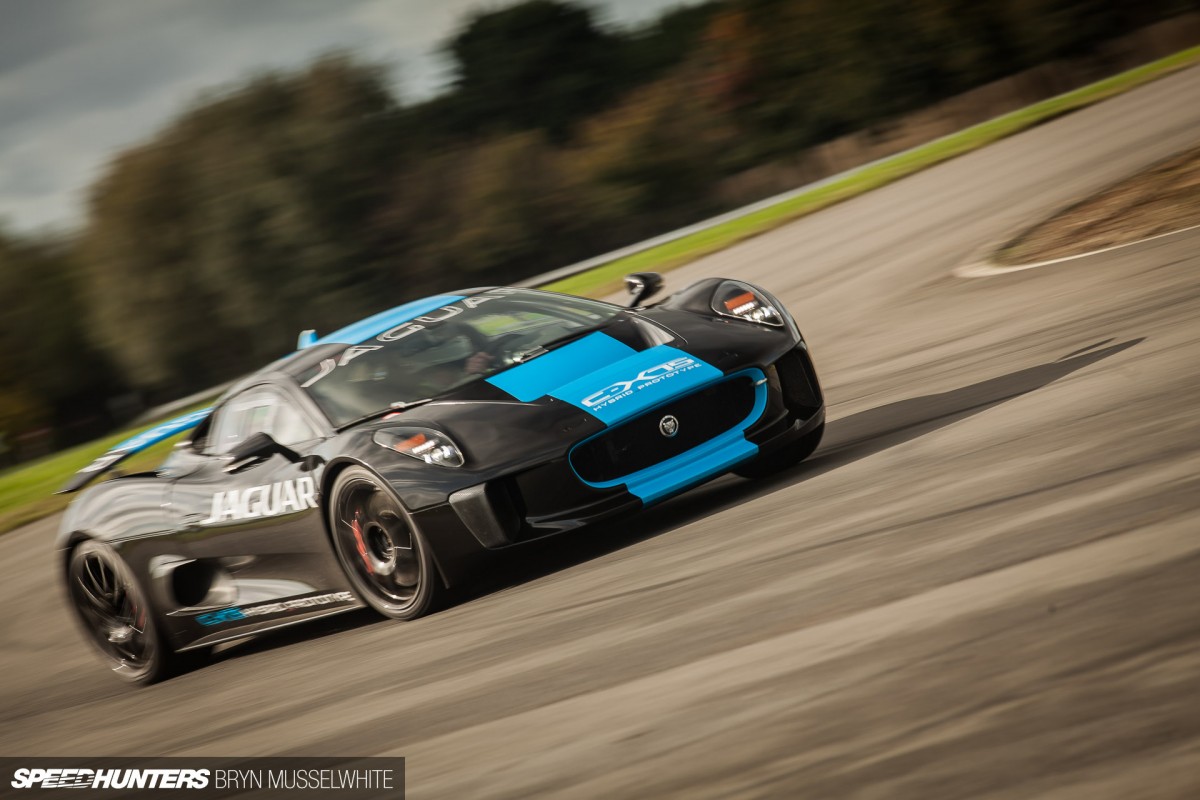 This is the latest in a long line of ground breaking designs from Jaguar. The British carmaker – always known to push the limits of design – created something extra special here indeed.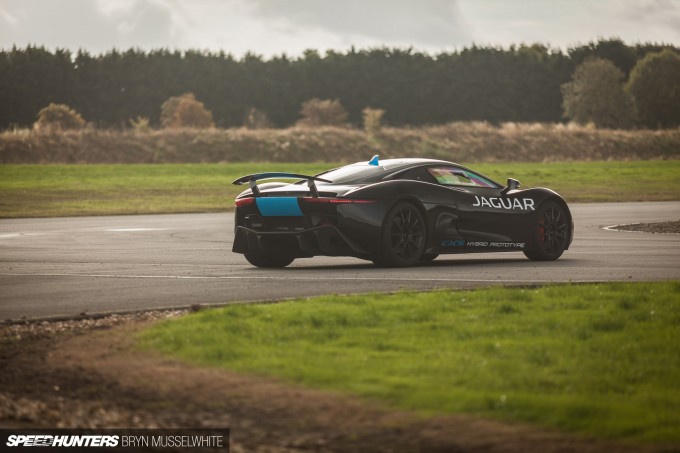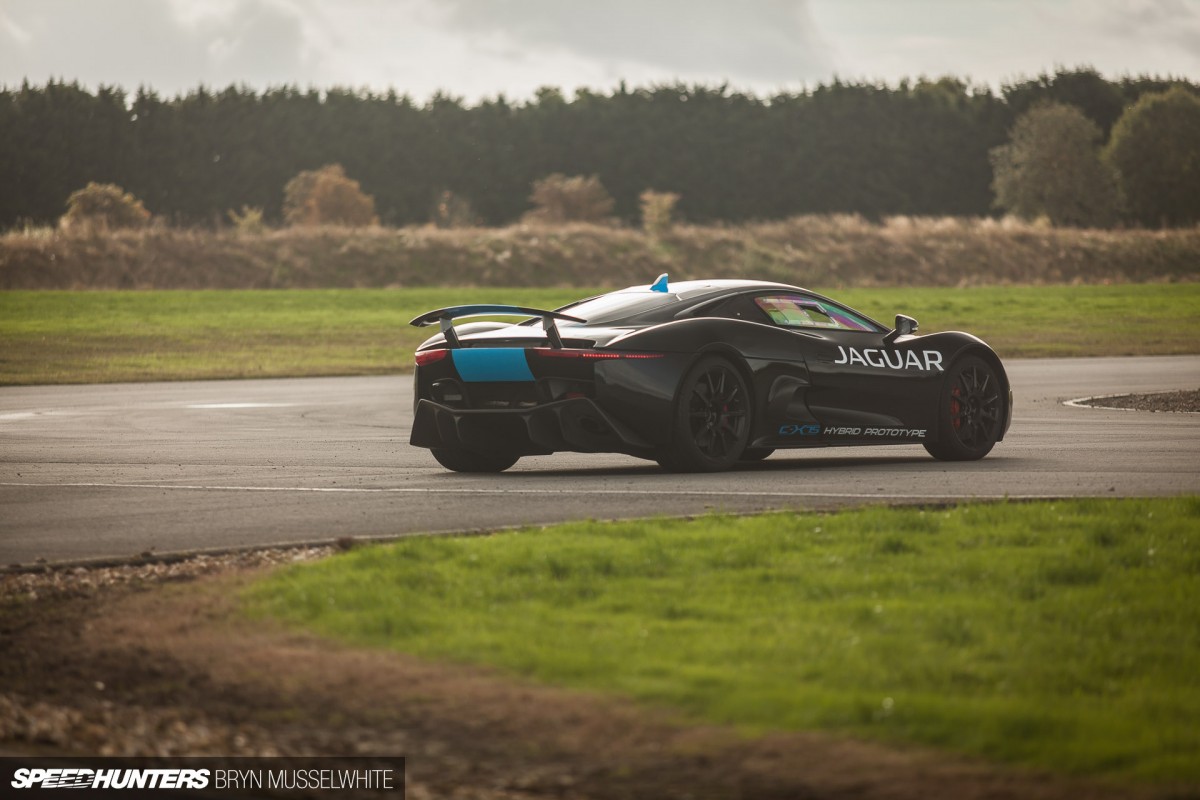 Even though we know now the C-X75 will never be released for sale to the public, I can assure you it got close. Really close. A potential purchase price of £750,000 was floated and Jaguar said they'd produce a limited run of 250.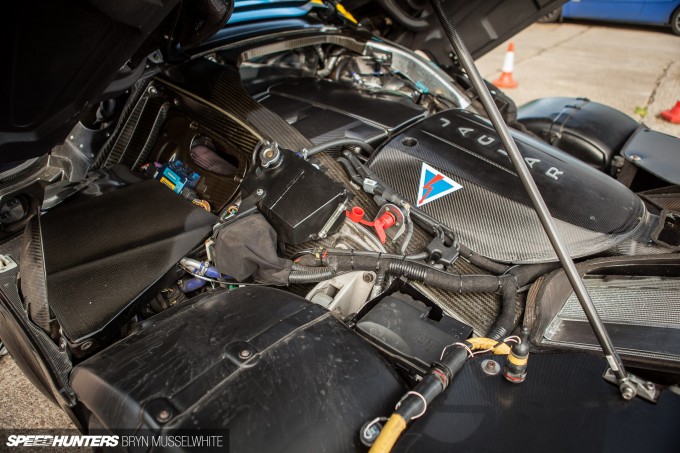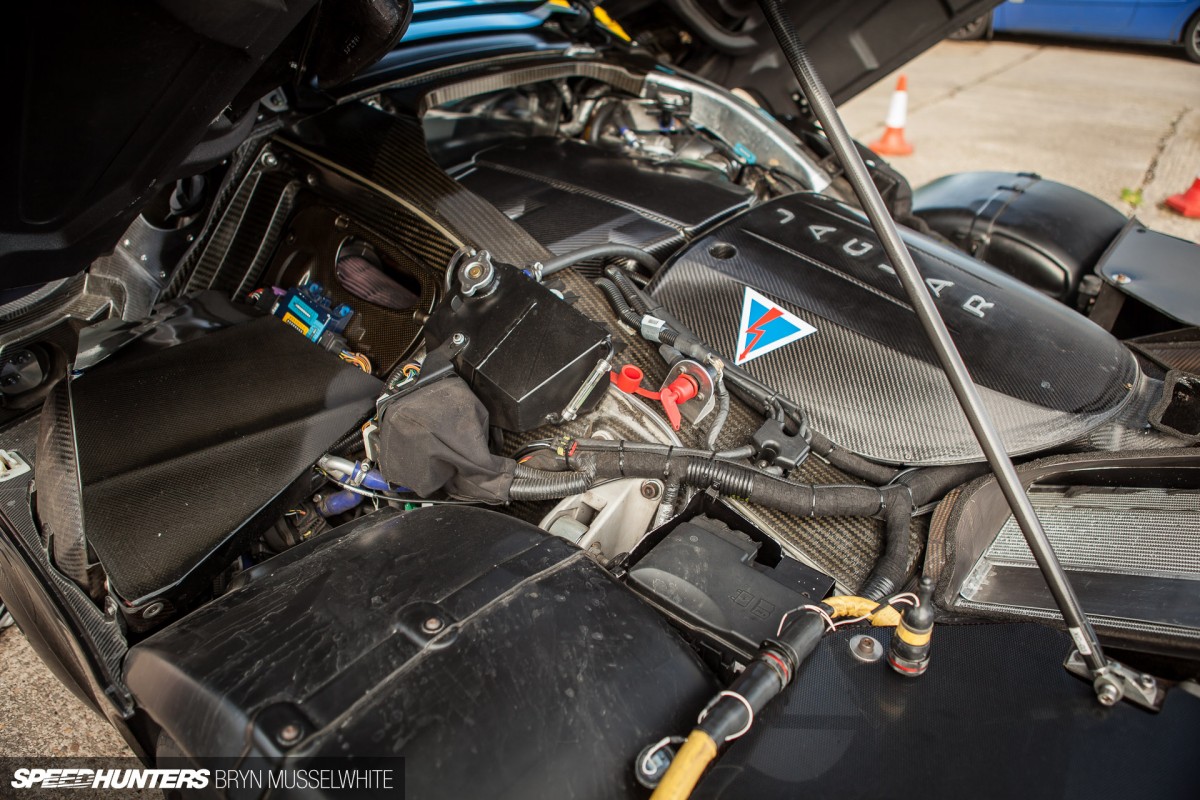 For whatever reason it was pulled, so to get this kind of access is very rare. Jaguar has two C-X75s for me to snap away at, but the bare-bones facts are the same for all five prototypes built. The same can't be said of the original concept car shown at the 2010 Paris Motor Show, though, as that car is even more special.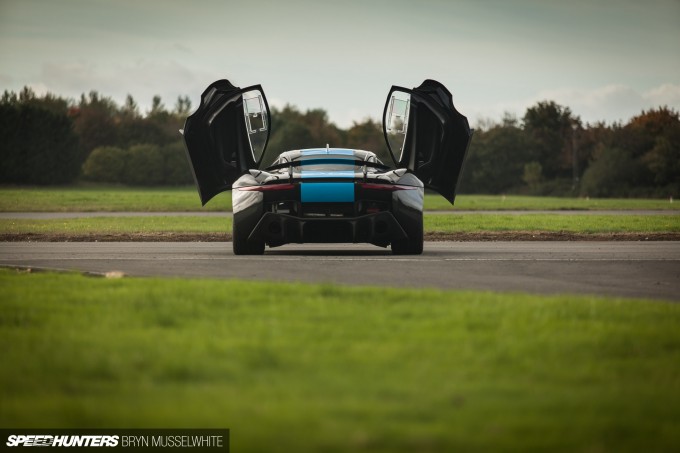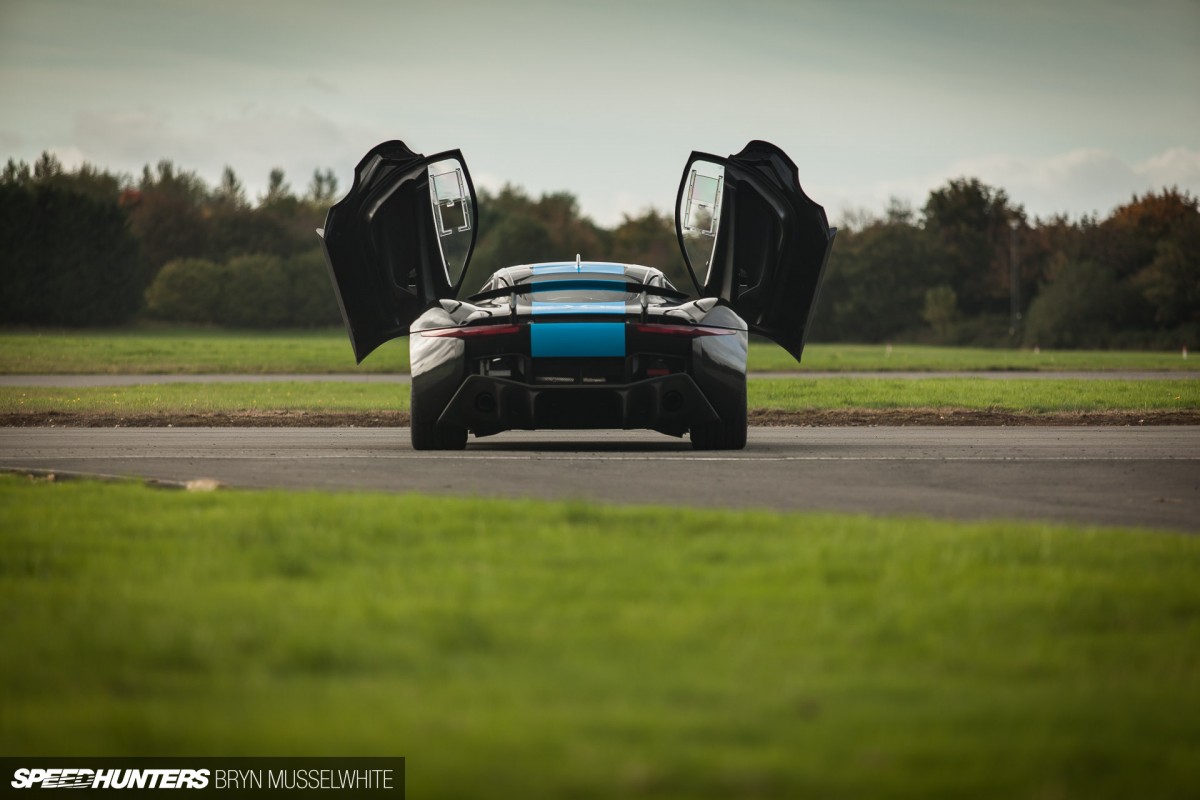 When Jaguar first pulled the covers off the C-X75 the world was told it would be powered by four electric motors – one for each wheel. These would produce a total equivalent of around 780hp and their batteries would be recharged by two diesel-fed gas turbines. Sounds pretty radical, huh?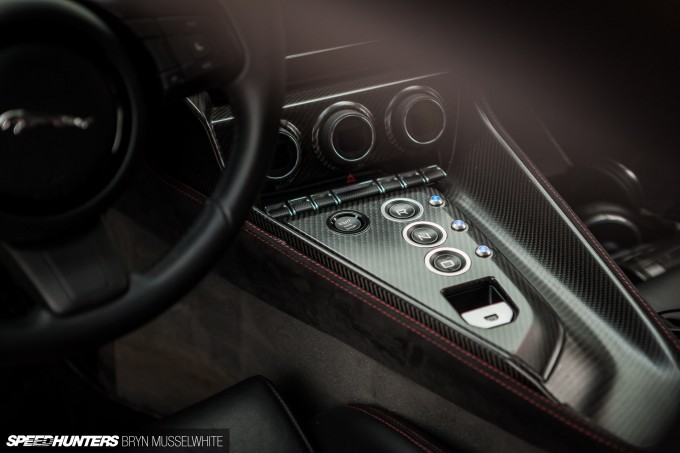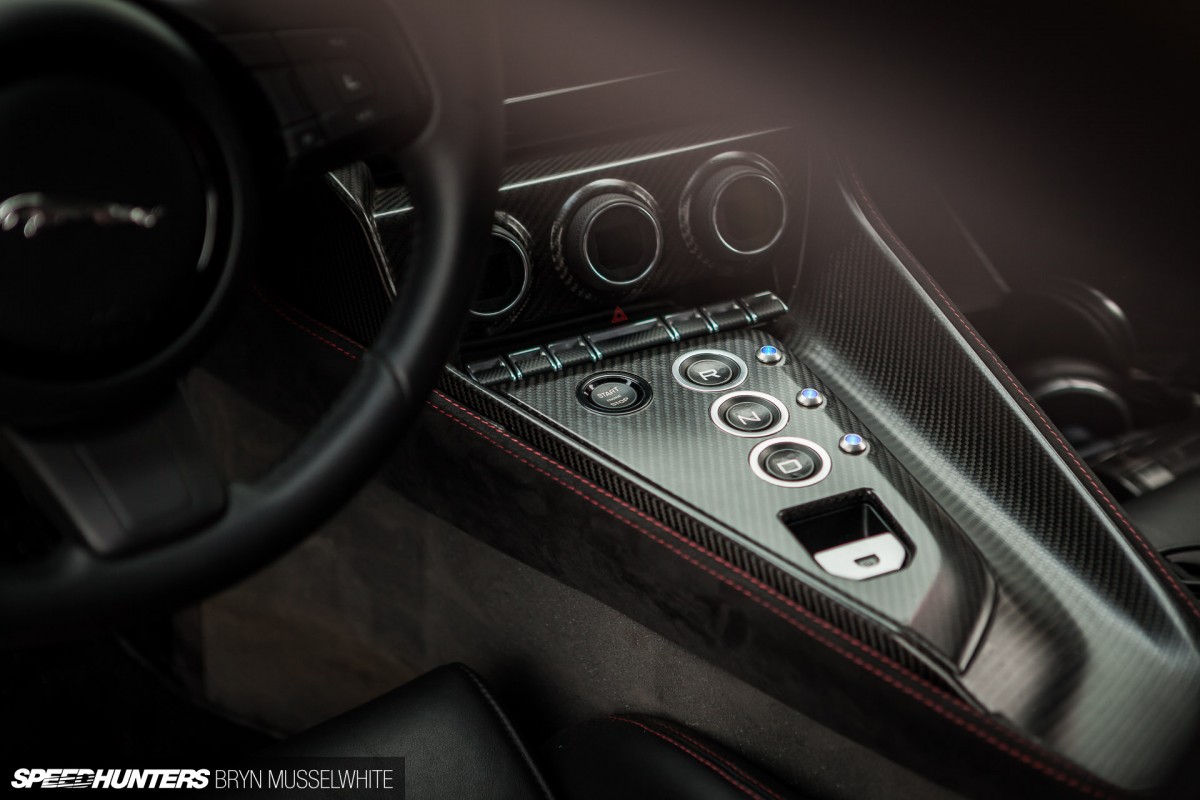 But what the still-born production vehicle actually ended up with is a little different. Sure, the 1.6-litre engine may sound commonplace on paper – but let me assure you, it is far from boring.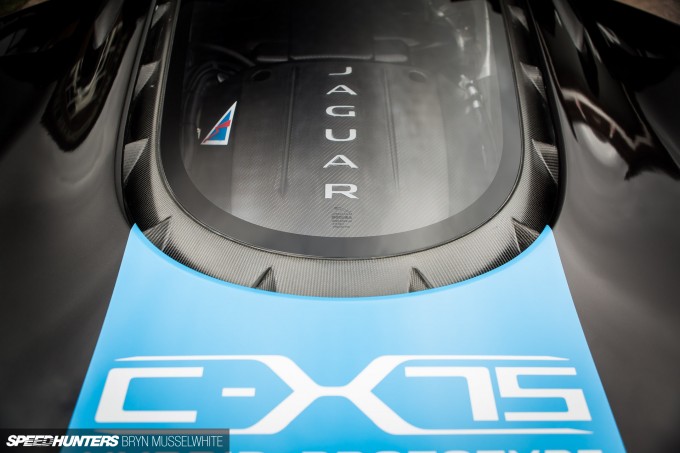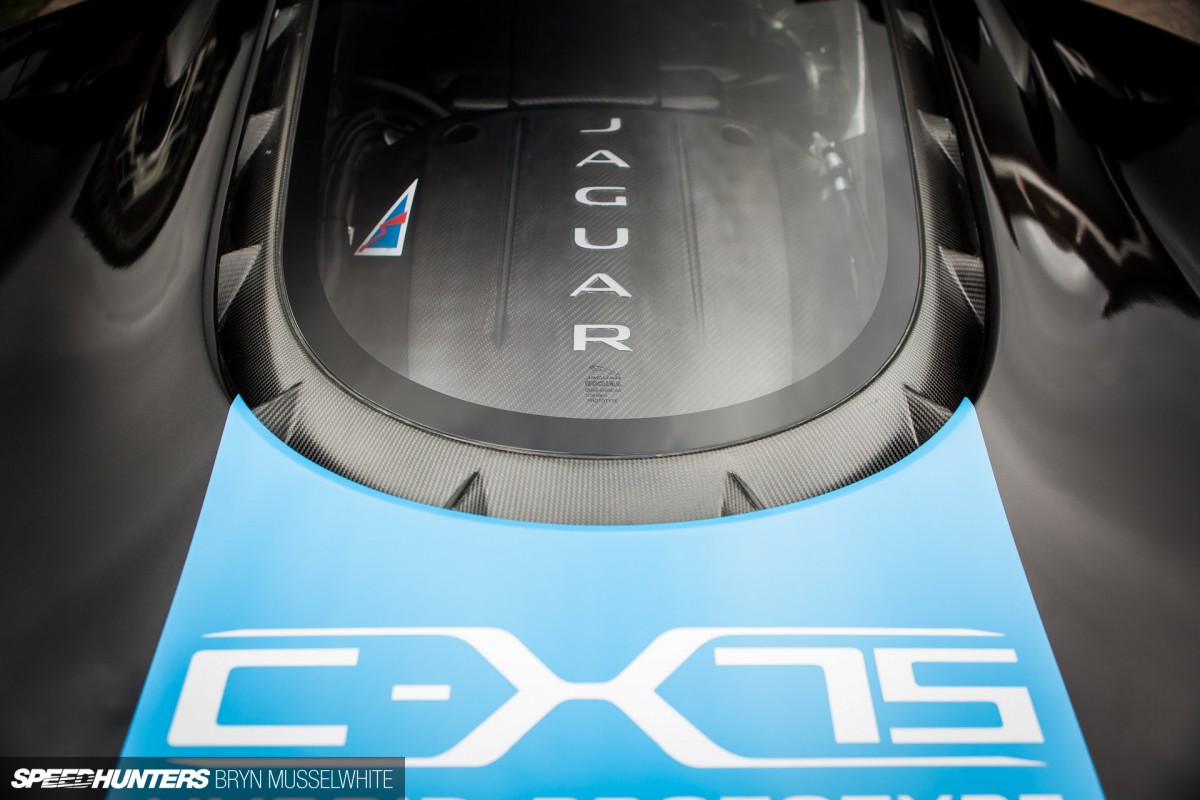 The bespoke 1,600cc produces 500hp. There's a supercharger that provides puff up to 5,500rpm and then  a turbocharger takes over and pushes the engine to a dizzying 10,200rpm… Yes, 10,200rpm!
We Want More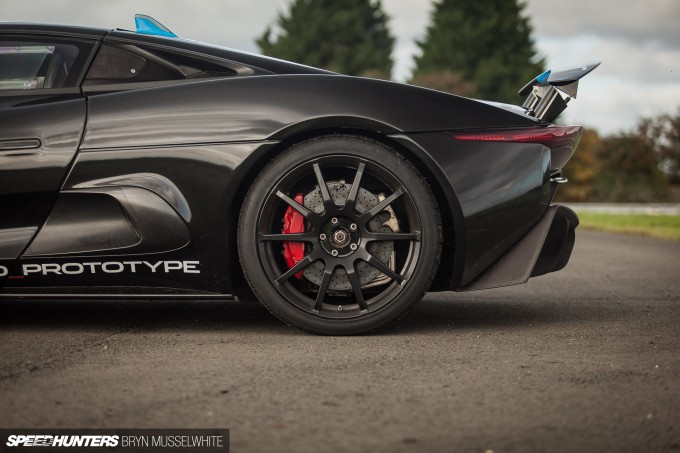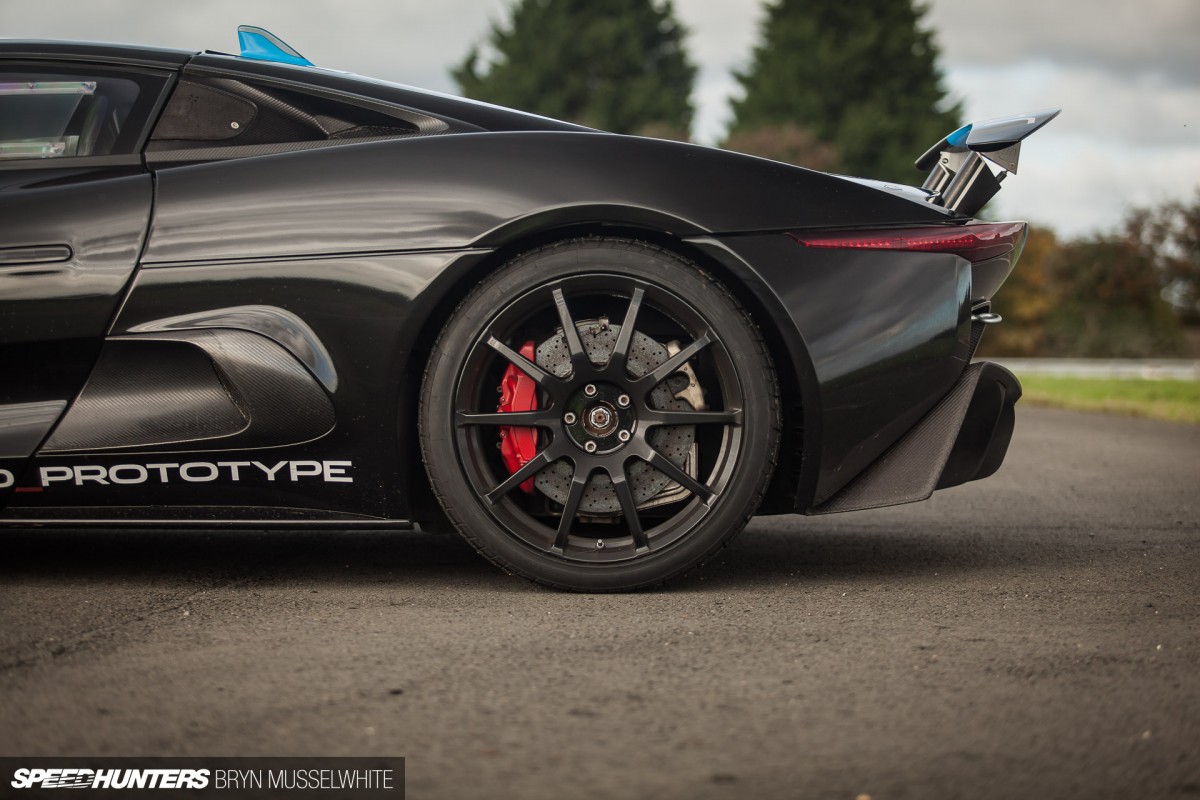 That's still wasn't enough though – this is a hypercar prototype after all. In a world of hybrids and batteries we now need more, which is why you'll find two electric motors in the mix, each producing 300ft/lb of torque. Gulp.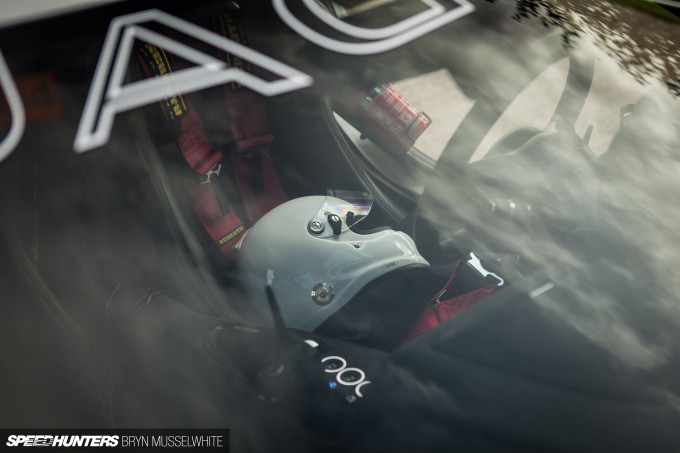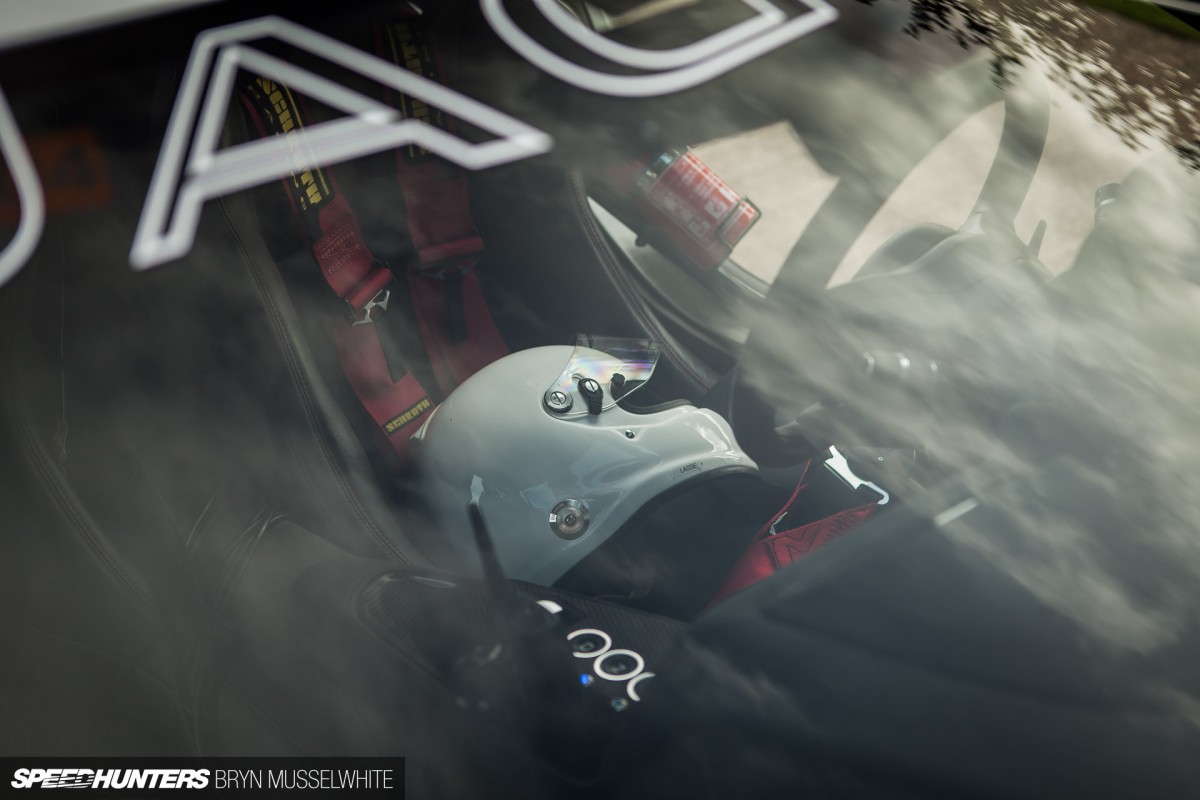 But this is exactly what a 'hyprototype' (yes, I just made a word up) should be. It should remind us that the future is not all drones and rails, self-driving cars and speed limits.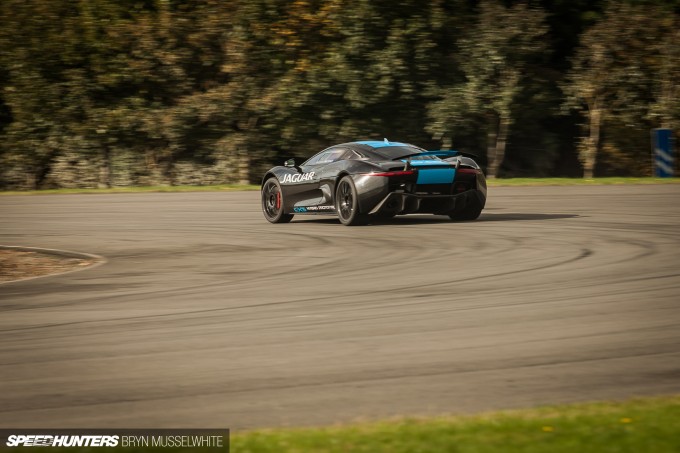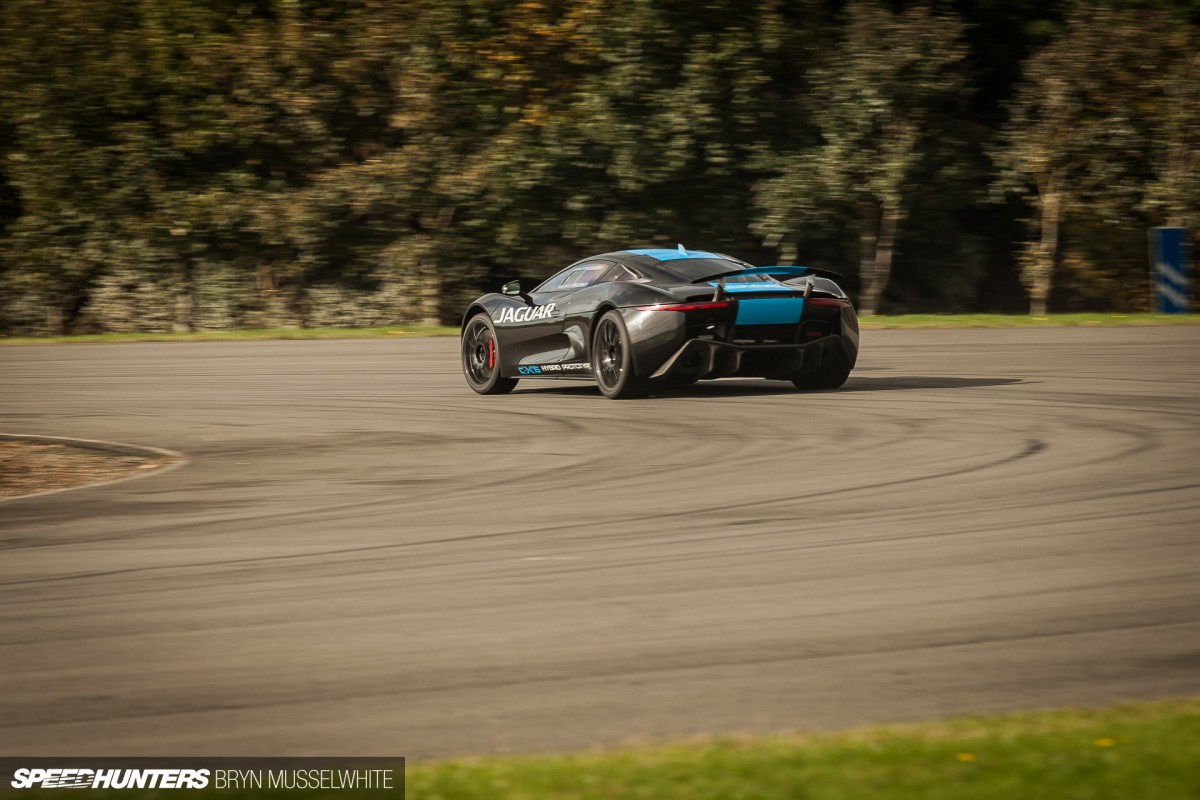 The fact that Jaguar didn't go for four electric motors and gas turbines just means that they're probably going to use it elsewhere in the future, after more R&D. Because the development engineers of this world are already beta-testing the tech of tomorrow, of course.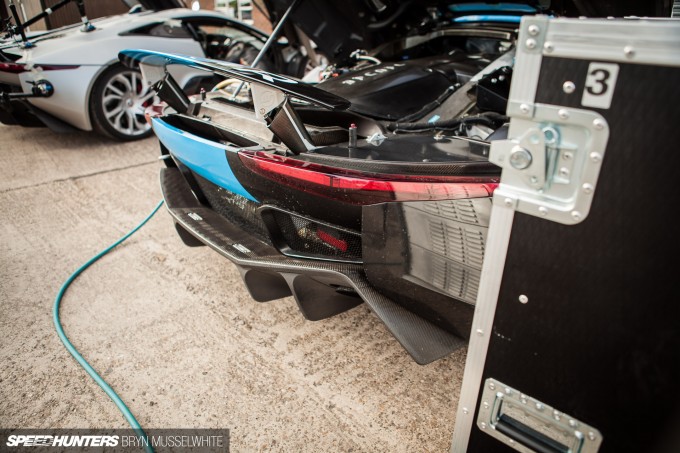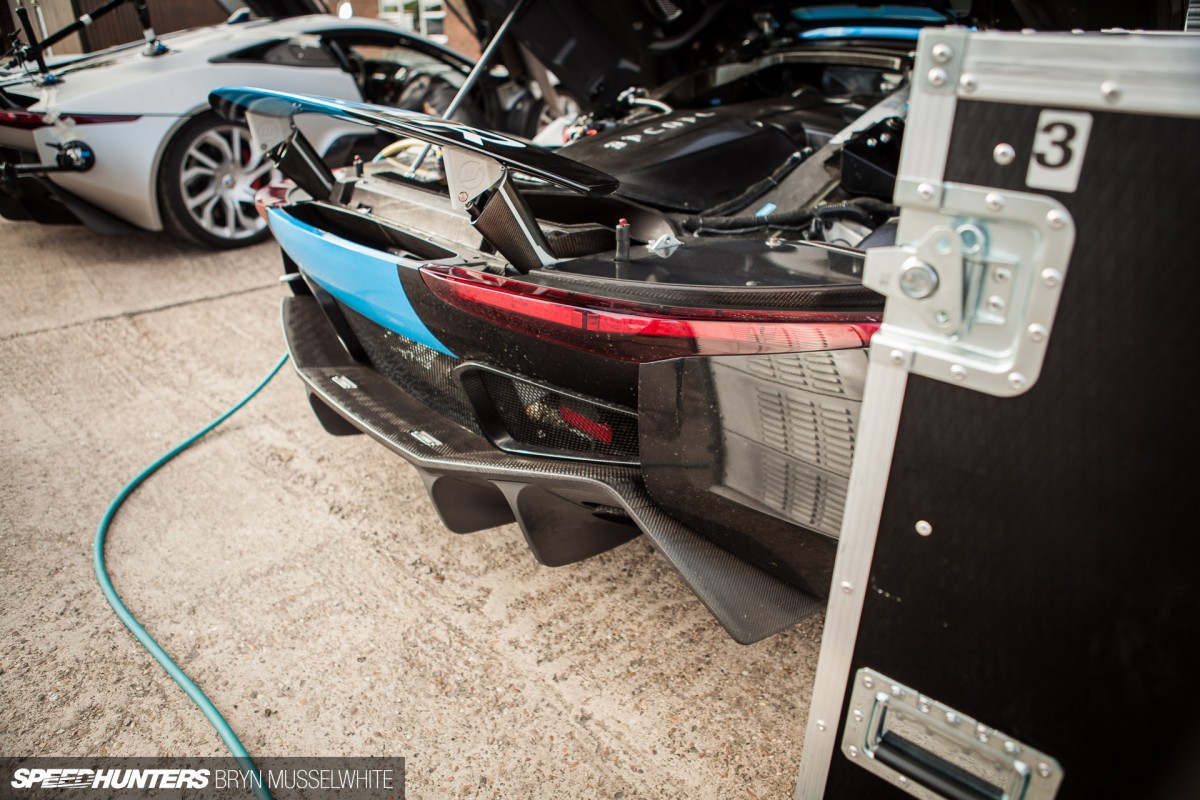 I live quite close to the test track and Gaydon facility where Jaguar Land Rover are based, and it's not uncommon to see black and white camouflaged mules running around the local roads. What lies beneath them, I'd love to know…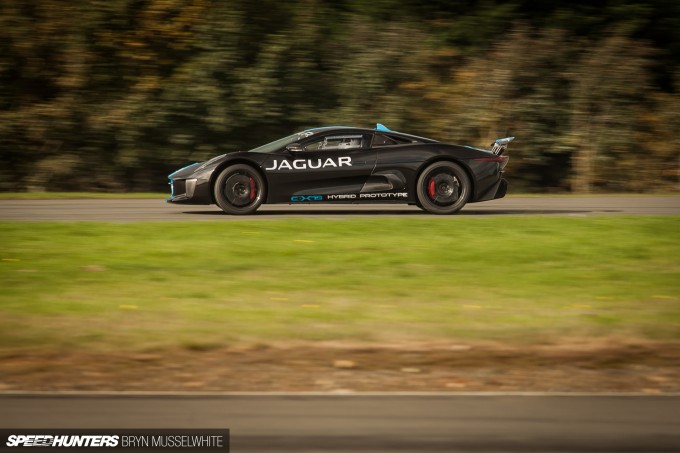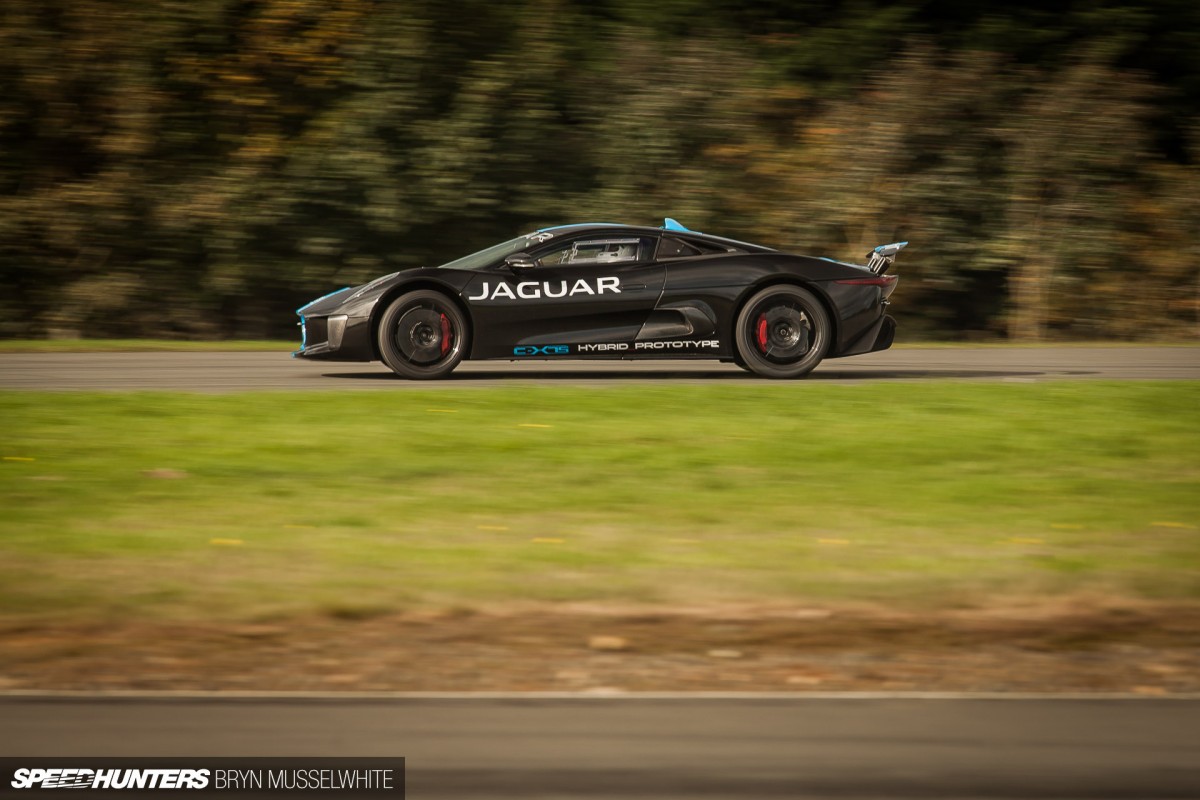 I guess what really pains me here is that if you look at the McLaren P1 and the Porsche 918, the C-X75 should be sat in group tests with them.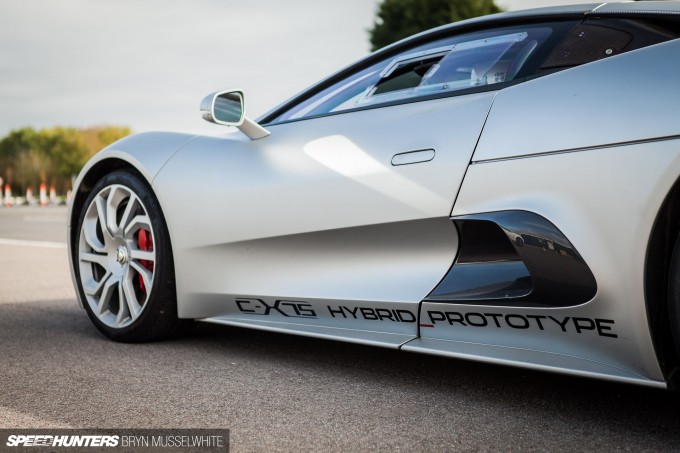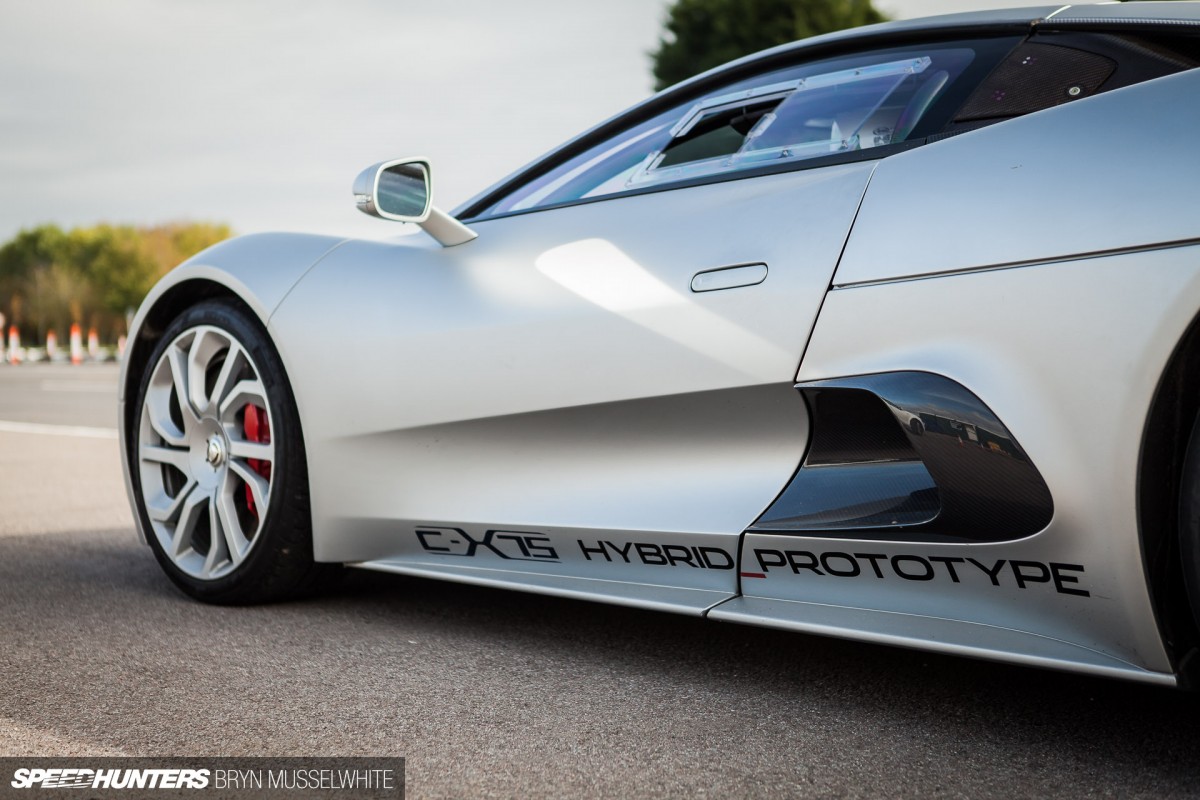 Personally, I think the C-X75 is the best looking of the three. Where the P1 is all alien forms and molten lines, the 918 is suitably Porsche – and by that I mean it is purposeful and aggressive, although it may not break any new visual ground for the manufacturer.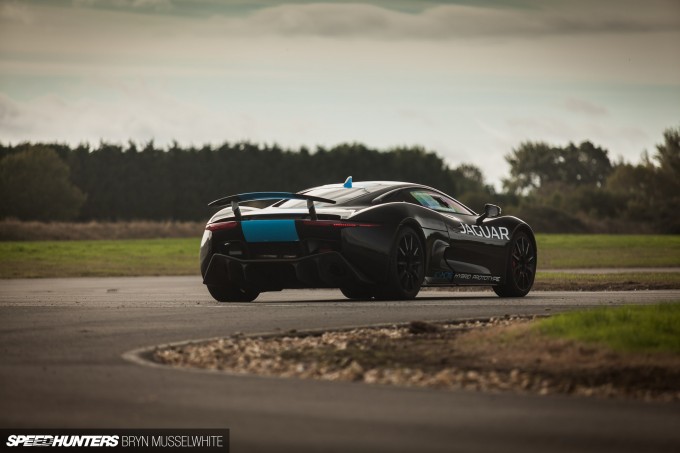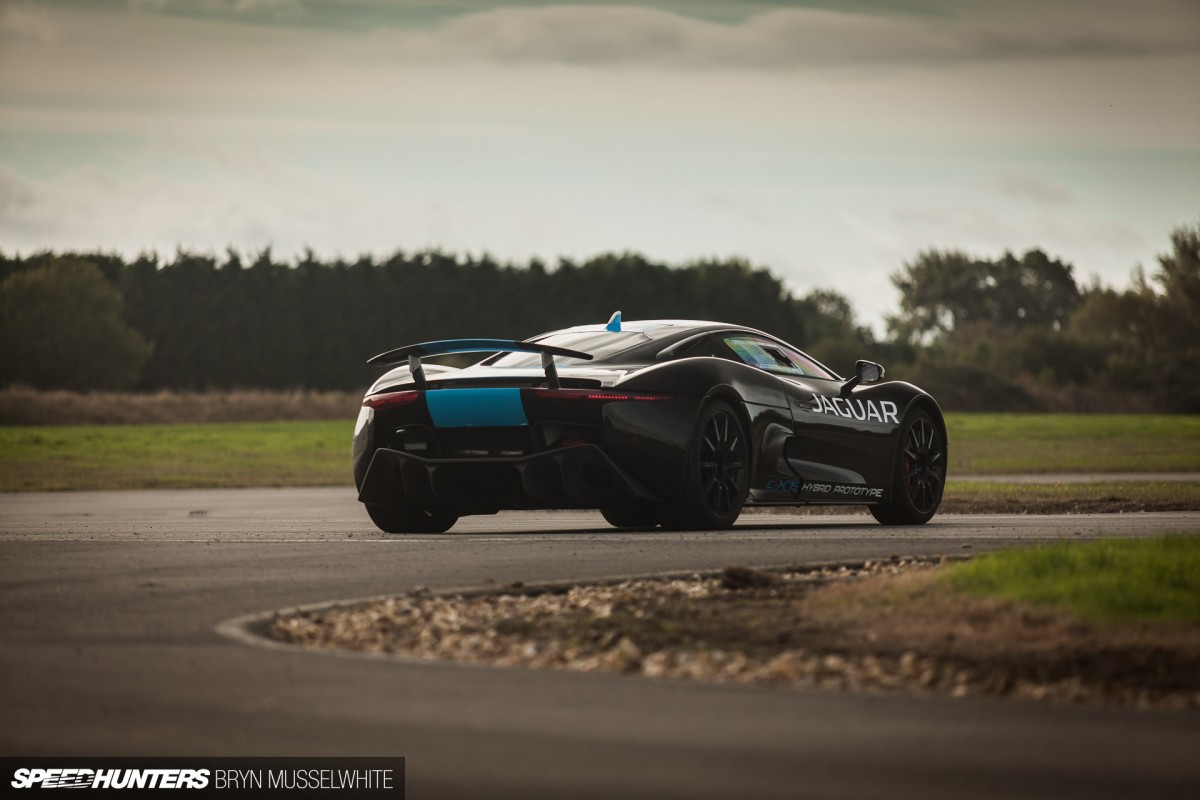 This Jaguar is lithe and slippery, yet standing next to it you don't feel intimidated. That back end is all E-Type, XJ13 and F-Type – but it manages to feel new at the same time.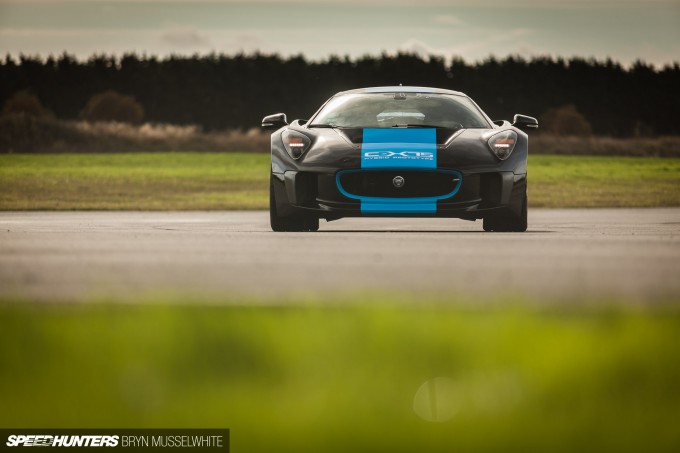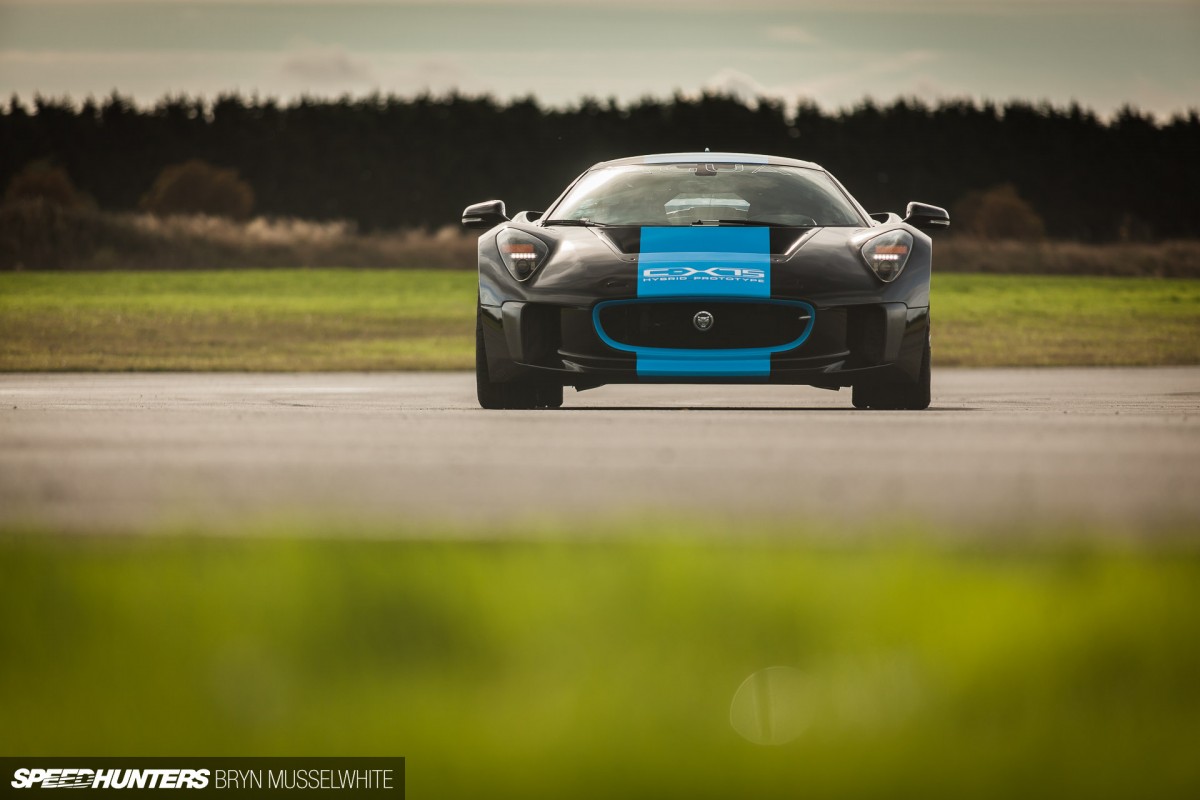 But forget about all that aesthetic stuff. As a development car, this C-X75 is all about the business – so how does it drive?
My Turn?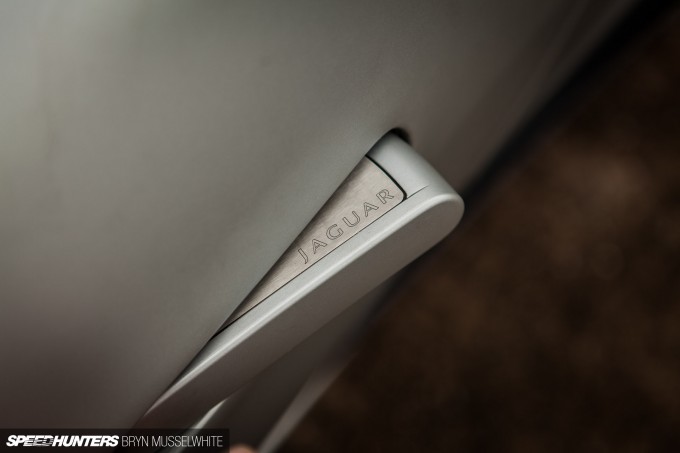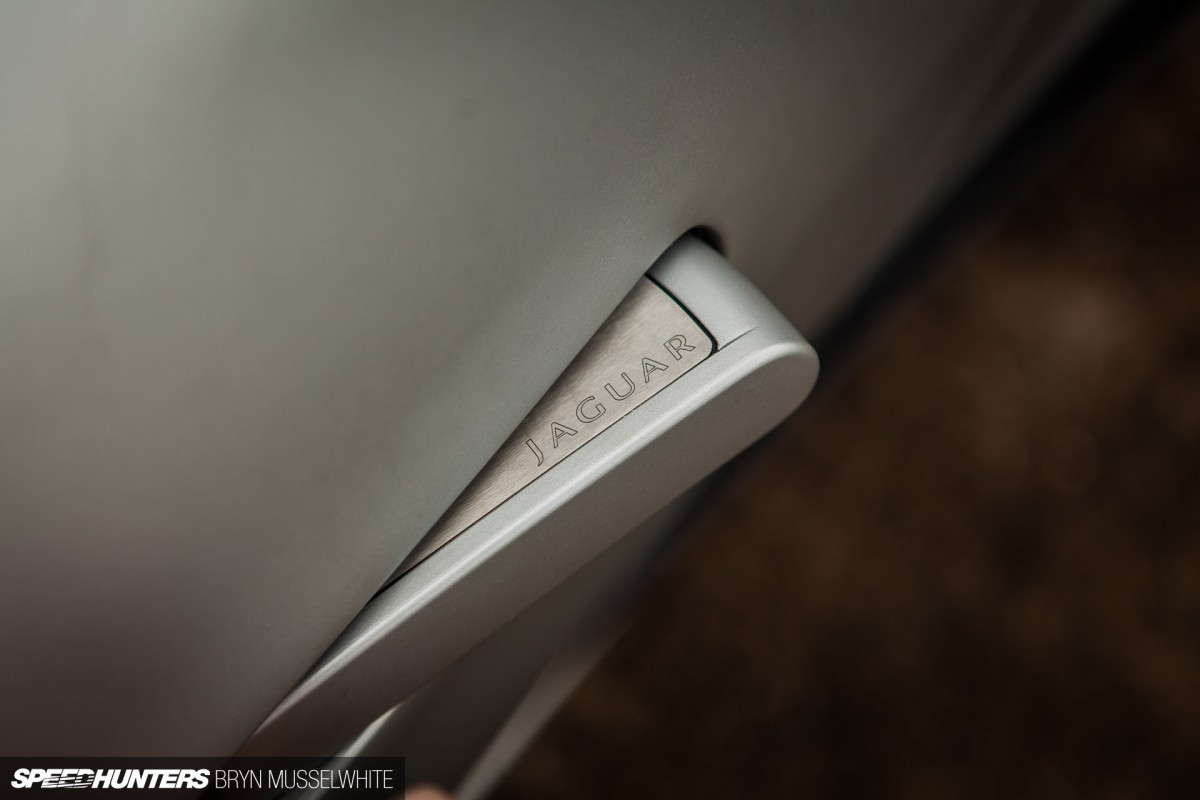 Given we're at a test track, it would have been rude to not experience first-hand what Jaguar's C-X75 is all about. A drive is totally out of the question, but the passenger seat is a nice consolation prize.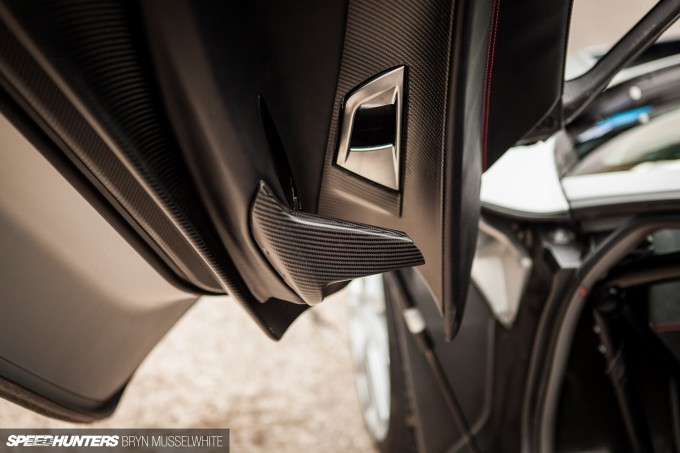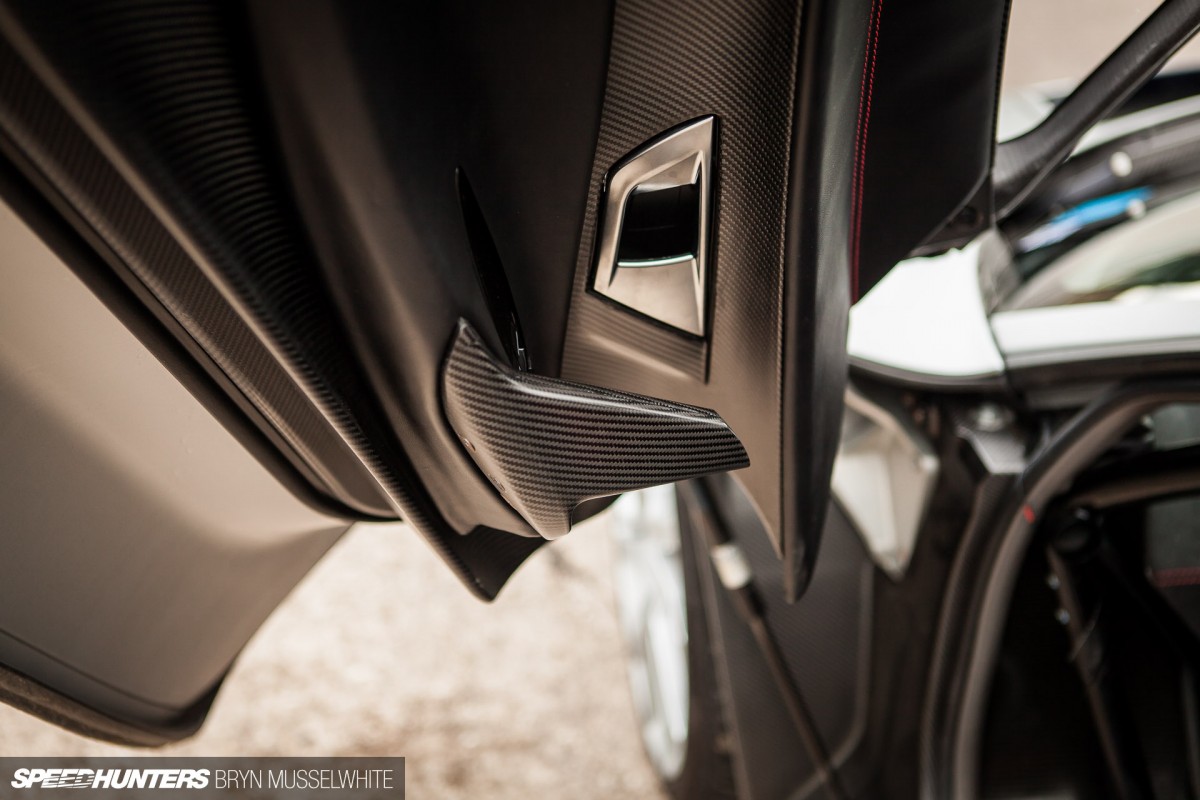 The scissor doors are an unexpected piece of drama from Jaguar. In fact, I almost expect to read a disclaimer that apologizes for the imposition of people staring at you when they open. But this isn't a production car, so there's no need for that. What it does do is slow me down as I take in the lovely details.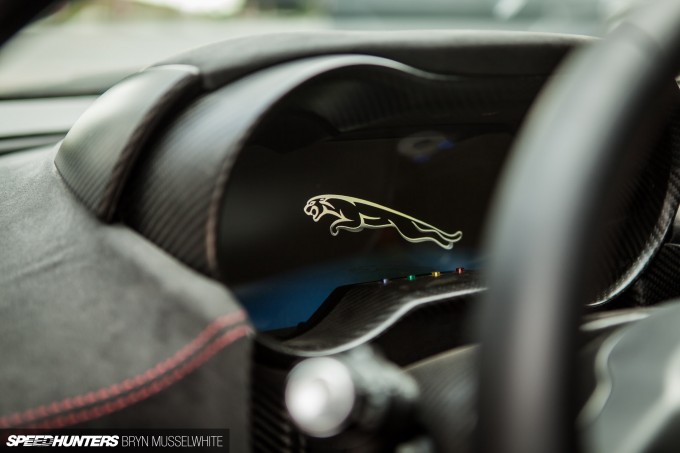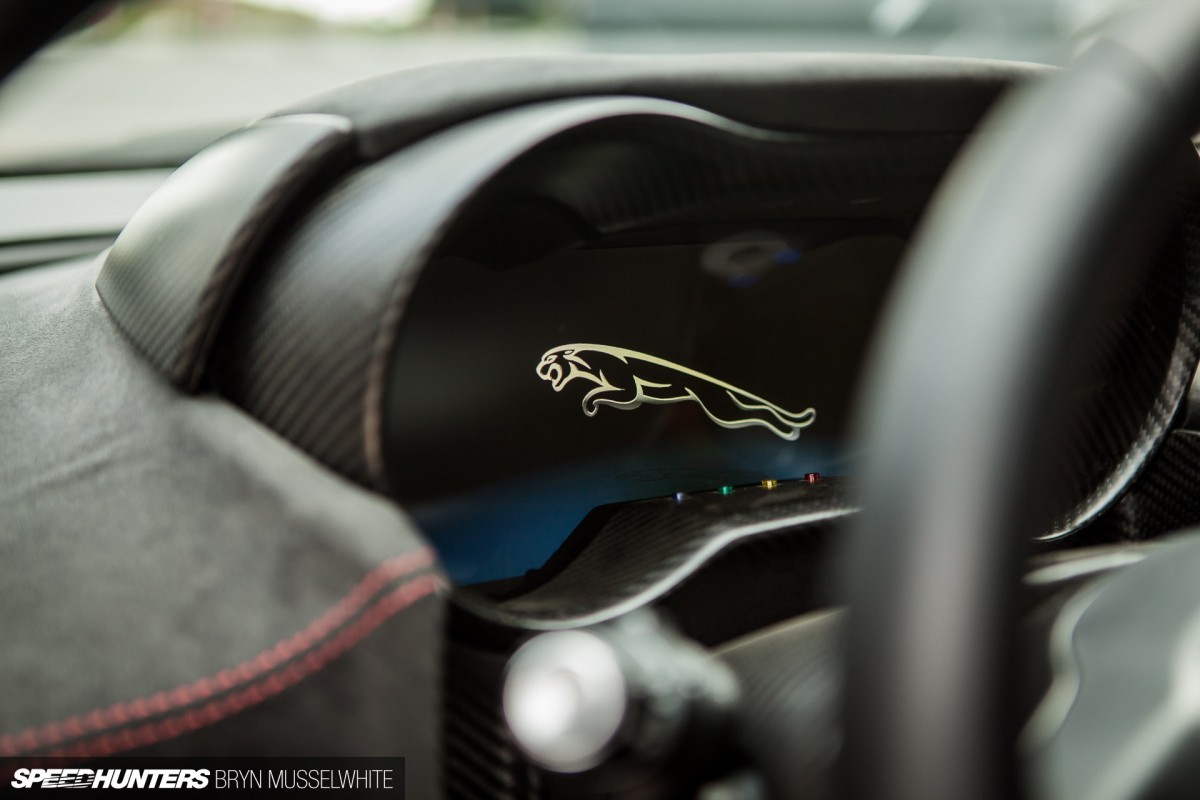 Inside, much of the instrumentation and material choices have been lifted from the highest end of the Jaguar catalogue. And why not – they make some killer cars these days, with tech to rival the best in the world. Have you seen inside a new Range Rover?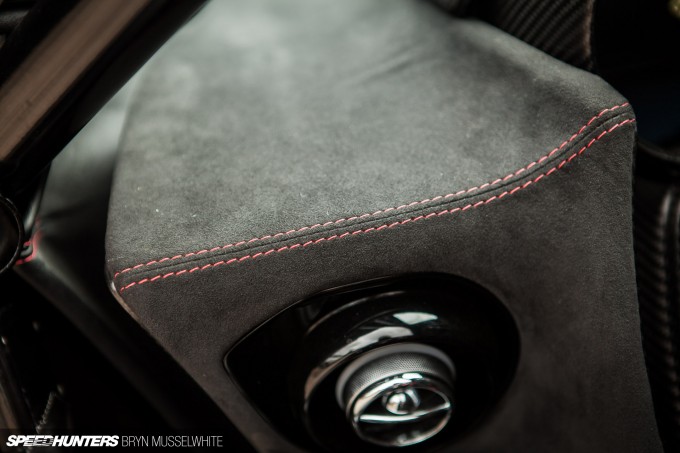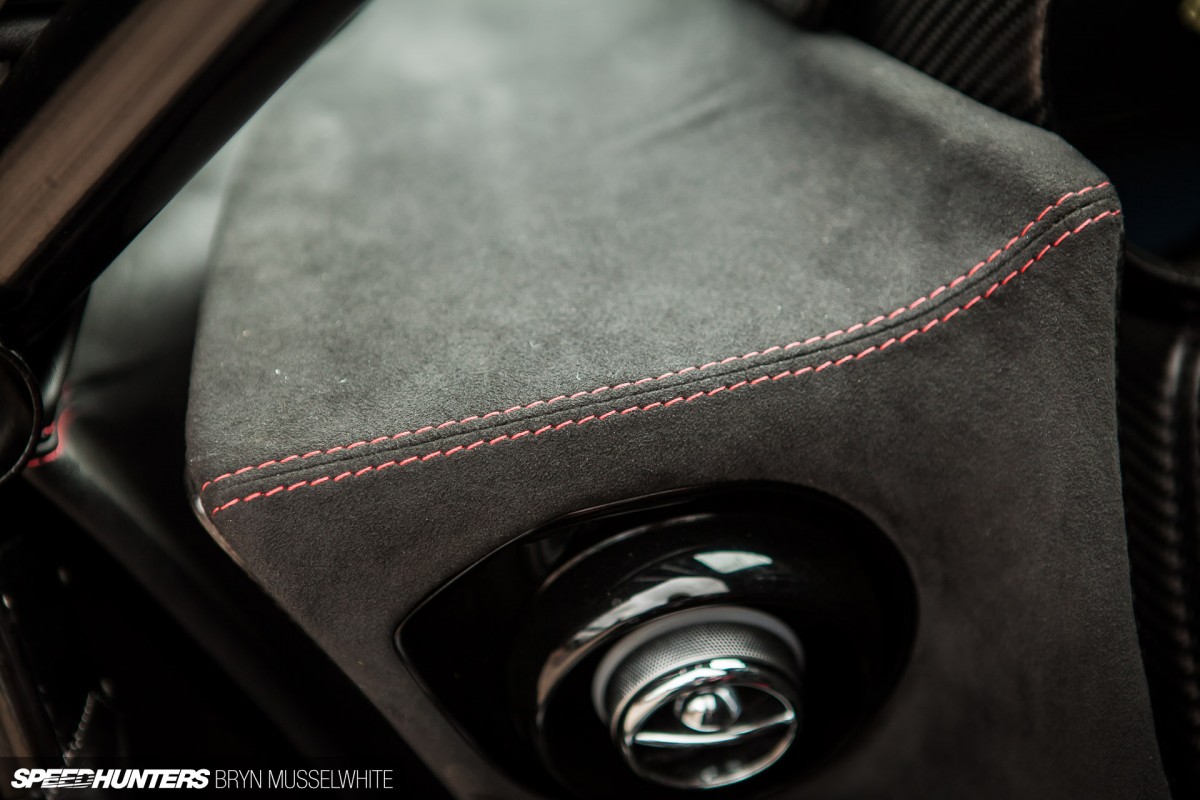 With Land Rover as part of the same company, experience has been shared, so this isn't the harsh environment that you might expect.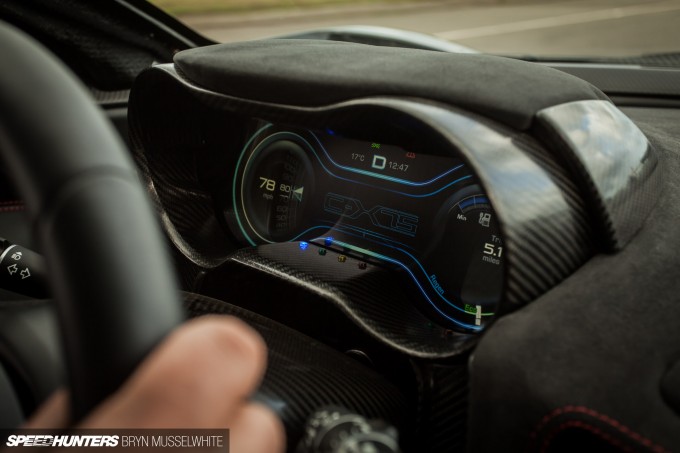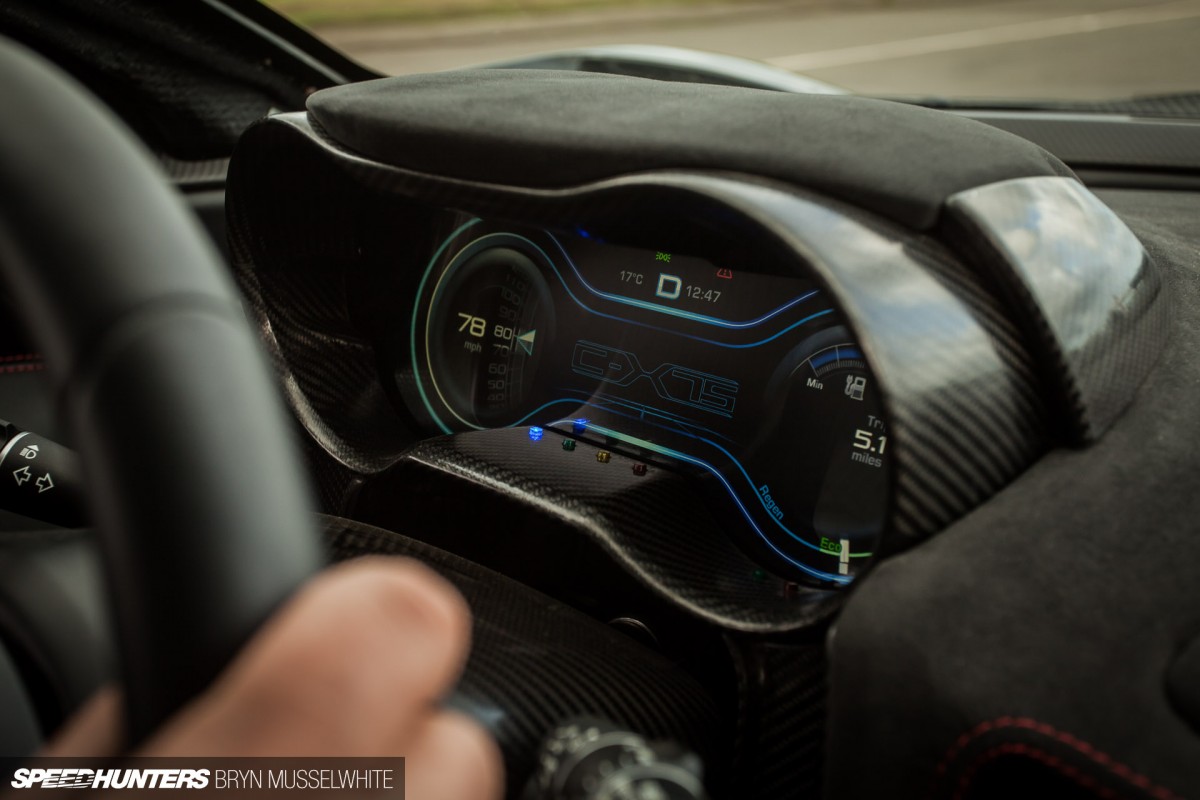 I know electric cars start discussions, so I'm going to wade straight in and say I like them. As we rolled away in electric mode there was no shake, shouting or frenetic clutch judder – just pure motion and speed in the purest sense. This is where an electric car wins for me.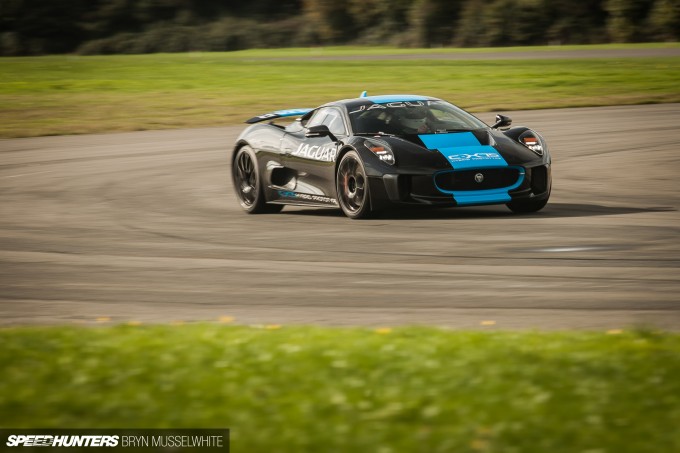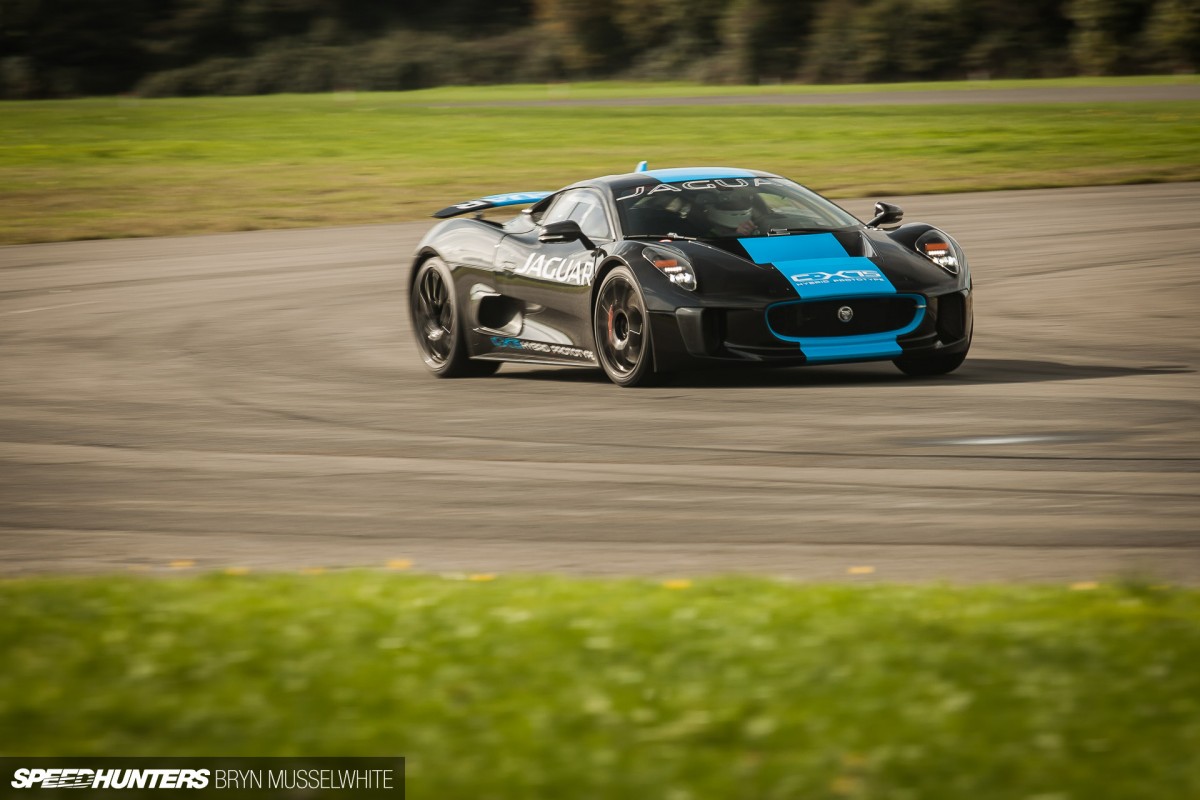 Don't get me wrong, I love the raw feeling of an engine doing its thing, but I swear if you clear your mind of all the distractions and drama that's usually associated with a fast car, then you become aware of your heartbeat. If you've ever tried paragliding you'll know what I mean. Your mind clears and the full effect of fast acceleration can be felt. There is an electronic noise that's fed through the monocoque which compliments this moment perfectly, although it's not overwhelming as an engine can be.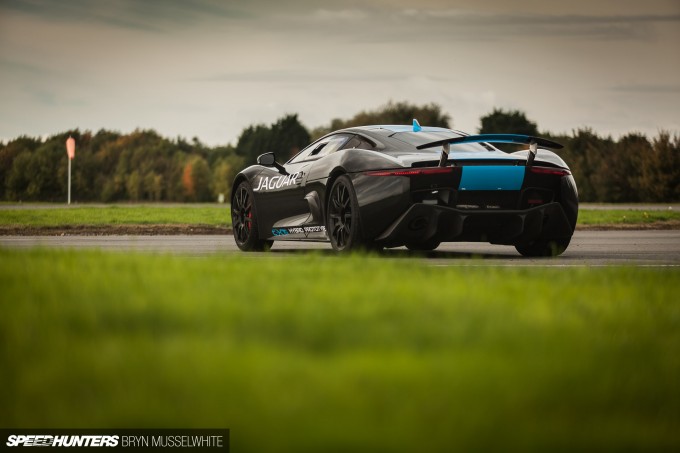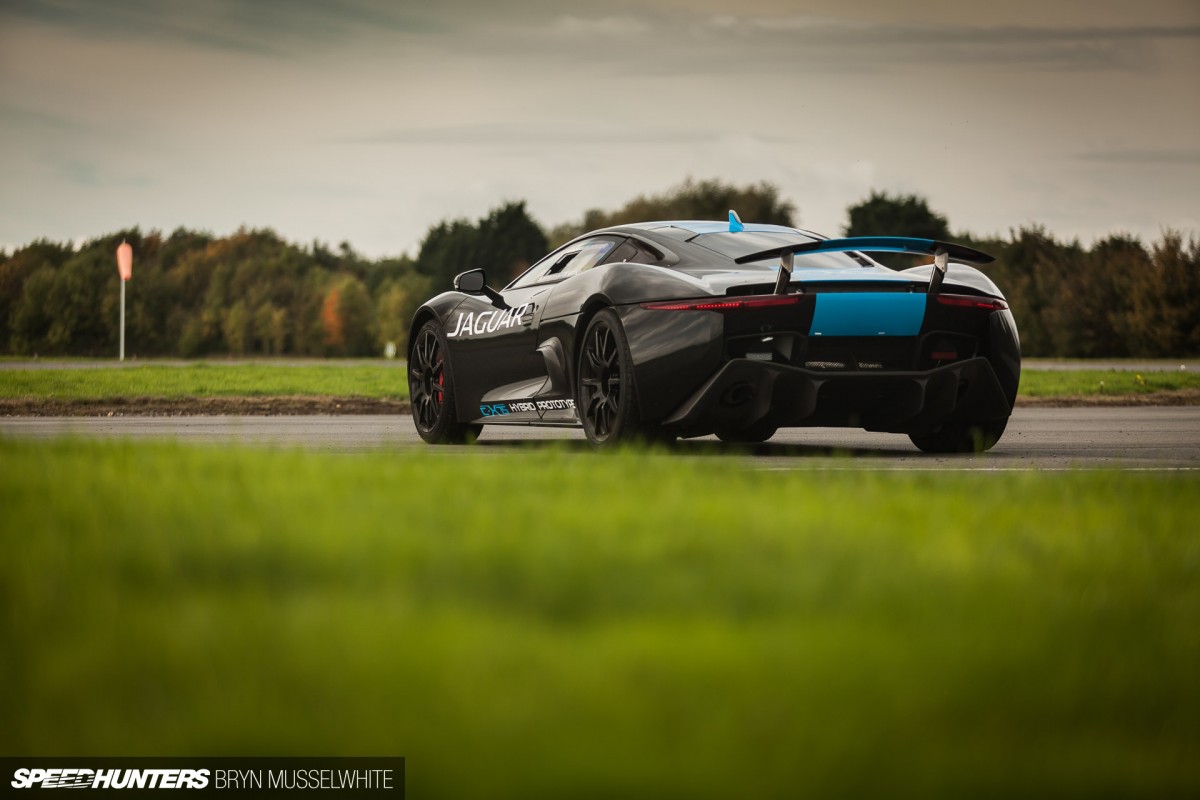 Back outside again with my head dropped over my camera's LCD screen looking at the pictures I've just taken, the C-X75 pulls up alongside me. I swear I utter the words 'the future just arrived'. There's a low electronic growl that swells and shrinks in capacity as it slows to a halt. It makes me smile – this is what the future inside my head sounds like. Part computer game, part robot than can think for itself. It makes the combustion engine sound prehistoric.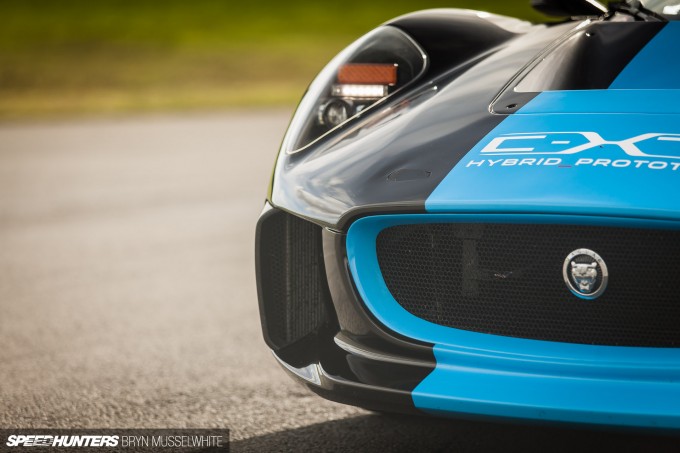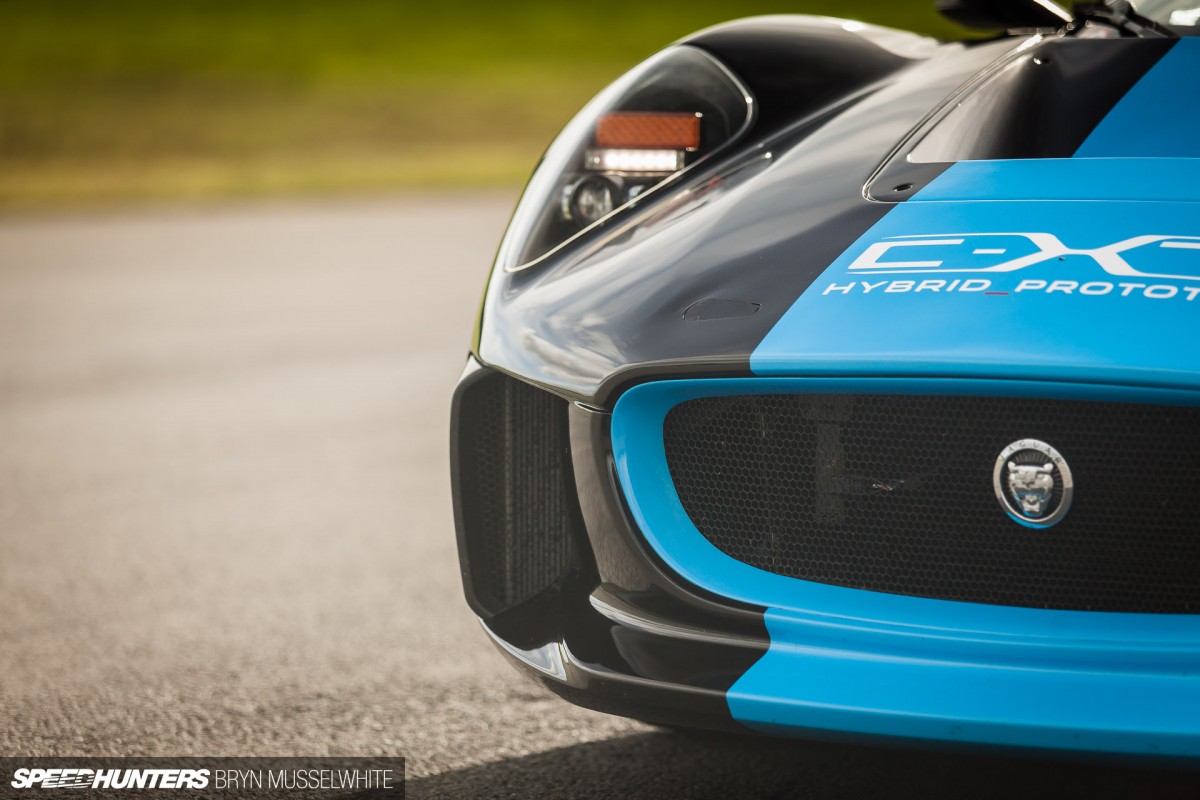 My time with the C-X75 is painfully short, yet teasingly close to getting the full experience. I guess it's how somebody who would actually be capable of buying such an incredible car might feel.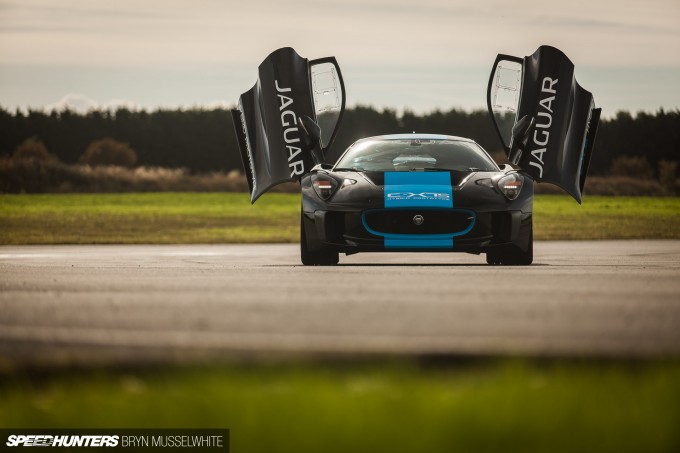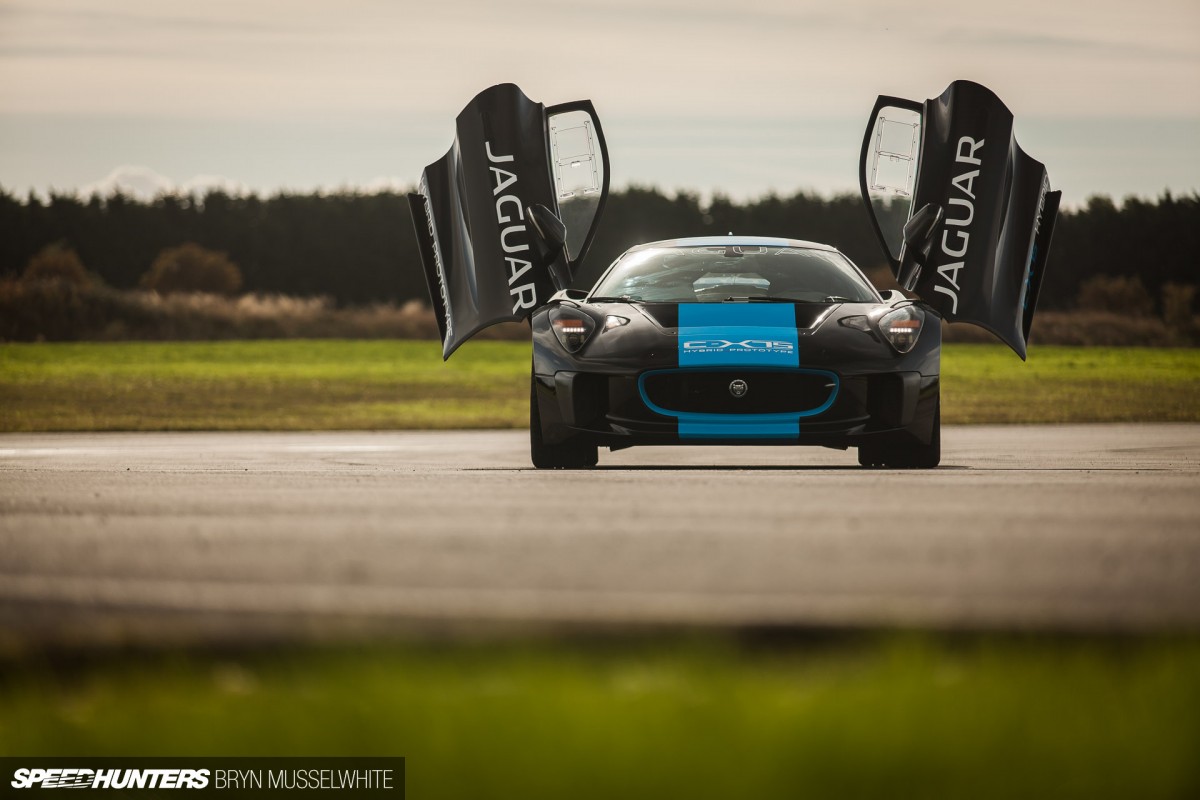 But then again, this technology does exist. I felt it, heard it and touched it – and one day we'll all be able to do the same. And if Jaguar are showing the world this now, what else have they got up their sleeve? So maybe the C-X75 is better off never being sold. It will never grow old or unloved. It will never be adandoned in an underground car park. Instead, it will remind us that a lot more is possible than we can understand right now… And I like that.
Bryn Musselwhite
bryn@speedhunters.com
Instagram: Speedhunterbryn
Cutting Room Floor