Way On Down…
This Jaguar is so simple, it hurts. It pains me to look at it because I too could be rolling around in this leather-lined slab of luxury. But instead, I want to spend more time in the garage welding, repairing and modifying my projects so they can breakdown more than they already do now. All I really want to do is feel special, like a VIP… Do you see what I did there? Sorry.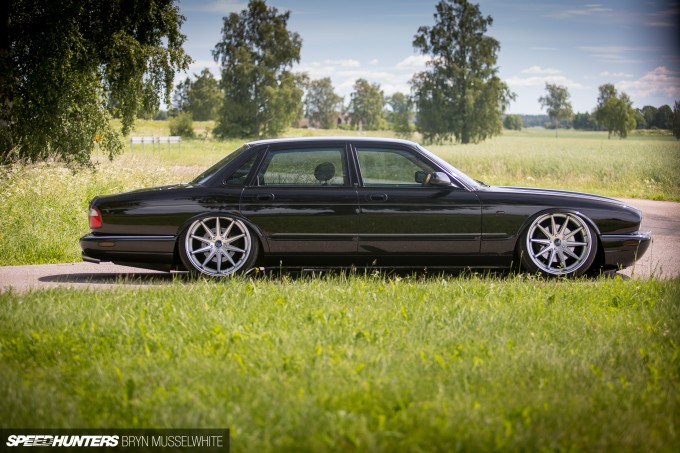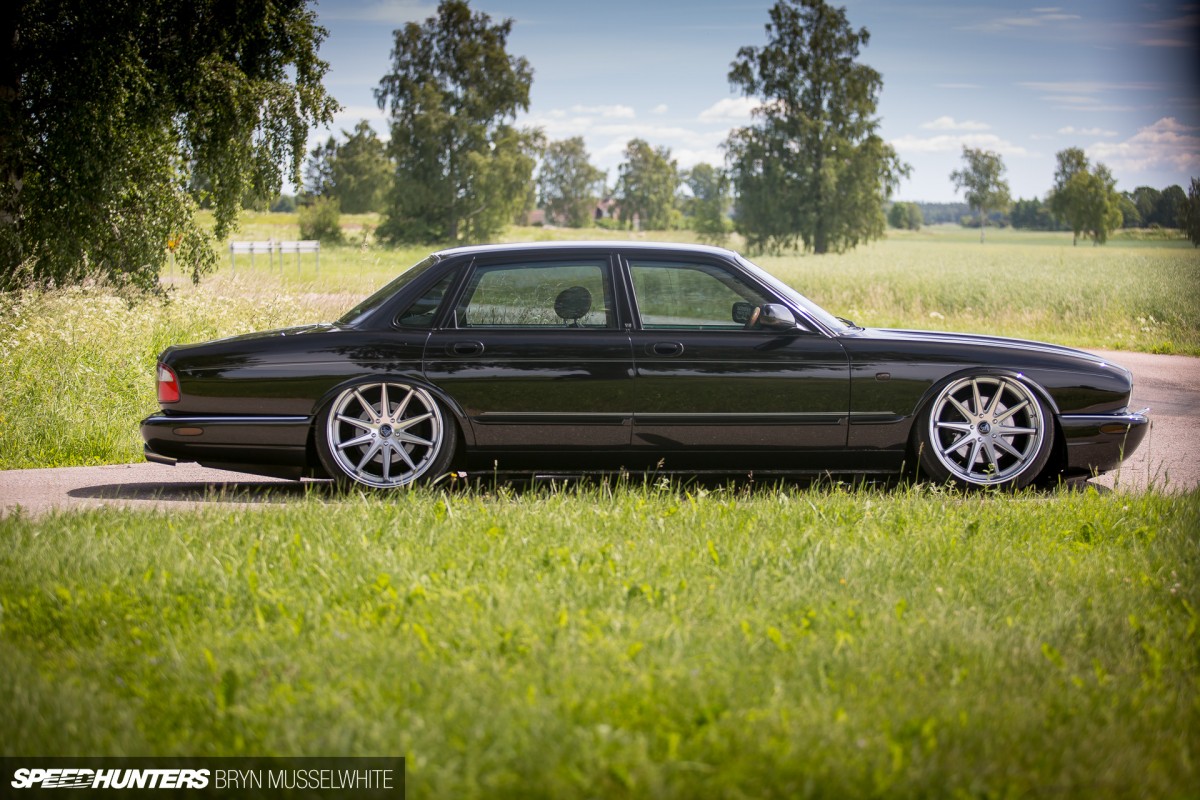 The fact of the matter is, and moreover the reason why we're looking at this '99 XJR, there are only two main modifications over standard here. Wheels and suspension. What Joakim Edin has managed to do is create maxium impact with just a couple of time-tested touches. Stop, drop and roll. That's the lesson to be learnt here.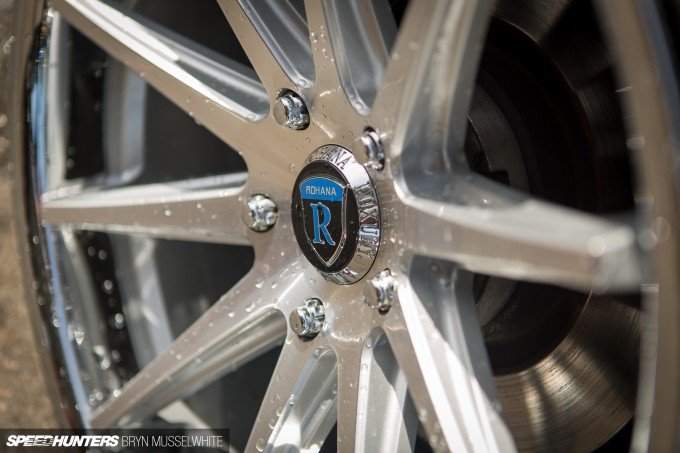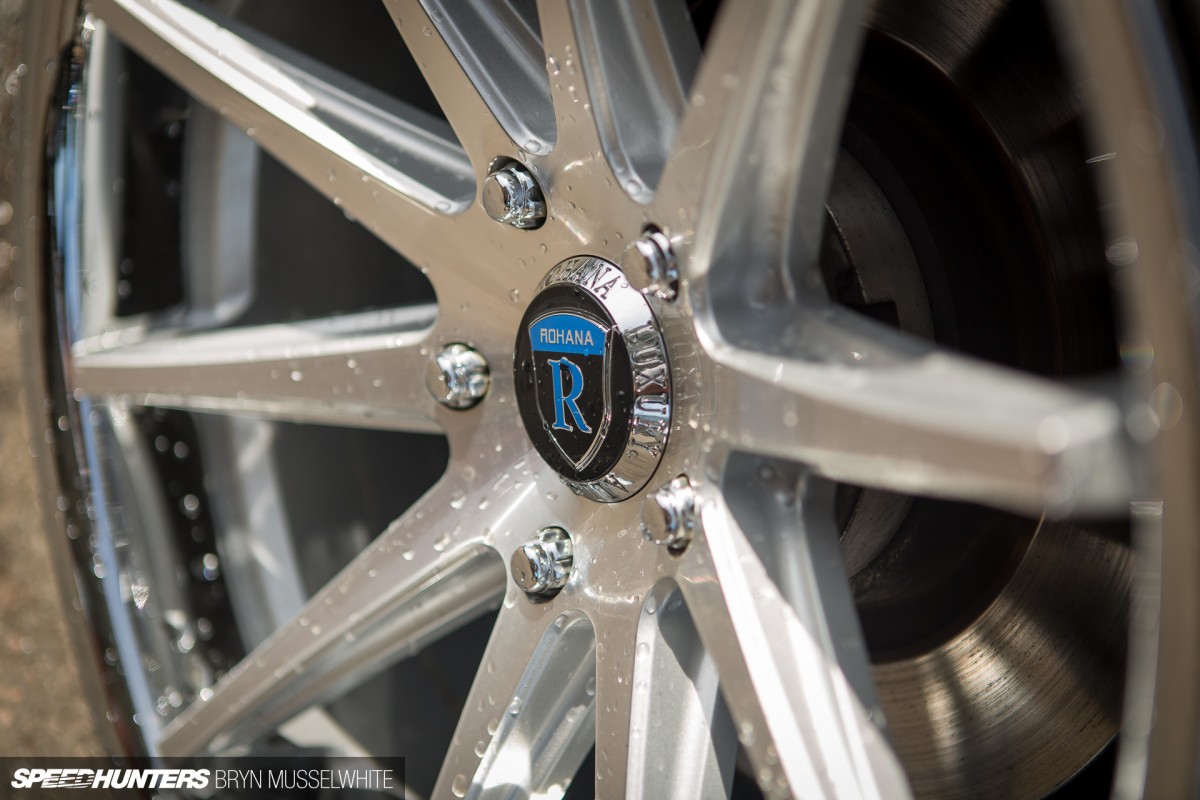 The first stand-out point is obviously the Rohana RC10 wheels that measure 20×10 inches all round with +28 offsets at the front and +10s at the rear. They might be from an American company, but both Rod and I thought the look that they bring the Jaguar reminded us of a similar Japanese build. It turns out Joakim knew that car too, referencing it when we talked about his daily driver.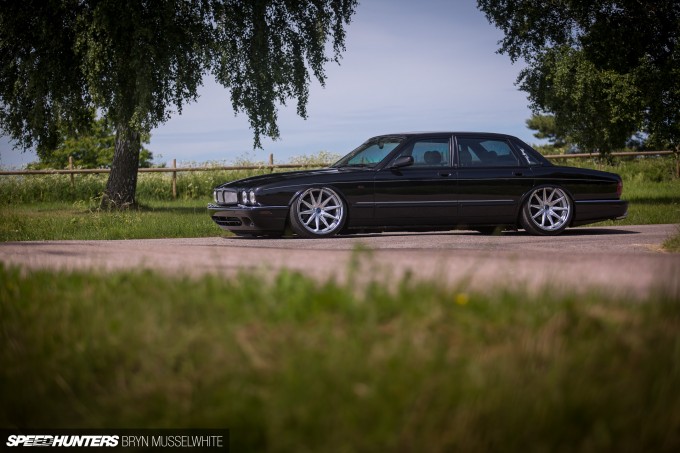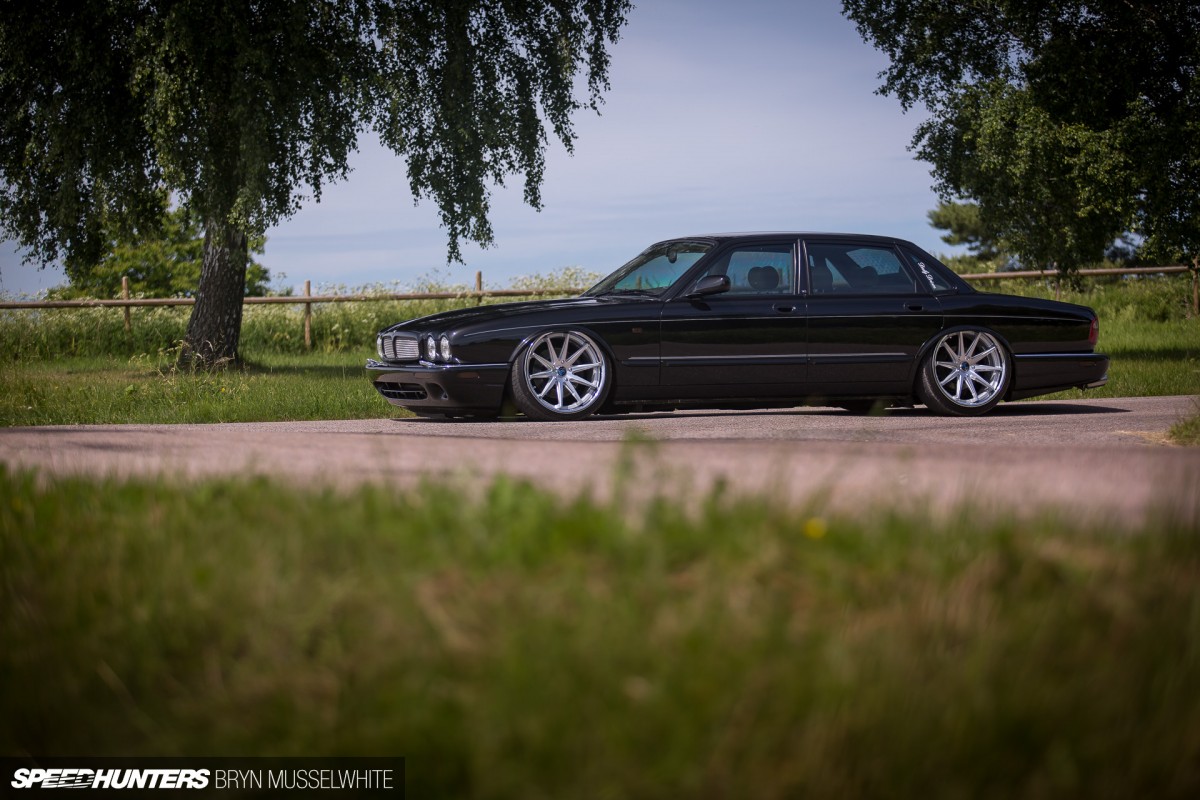 Because that's exactly what this is, imagine that? I know it's not that hard, but how cool would it be to use this on a daily basis. After all, the Jaguar XJR is a great car to start with and when new they were good enough for heads of state in the UK, royalty and other VIPS. The supercharged V8 engine puts out more than 360hp as standard, so it'll get you away from the back door of a nightclub pretty swiftly at 5:00am too.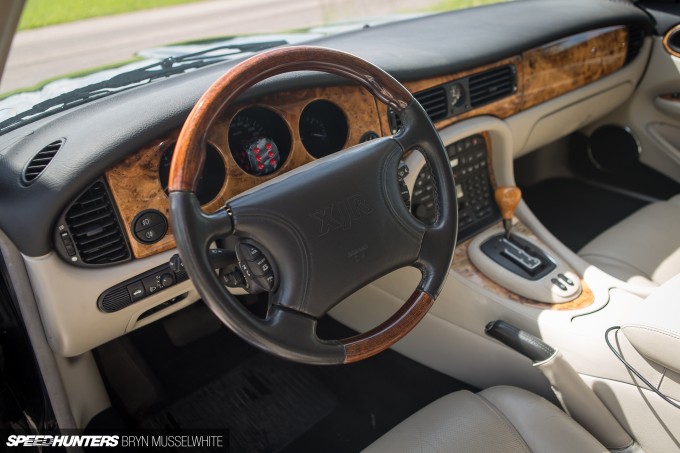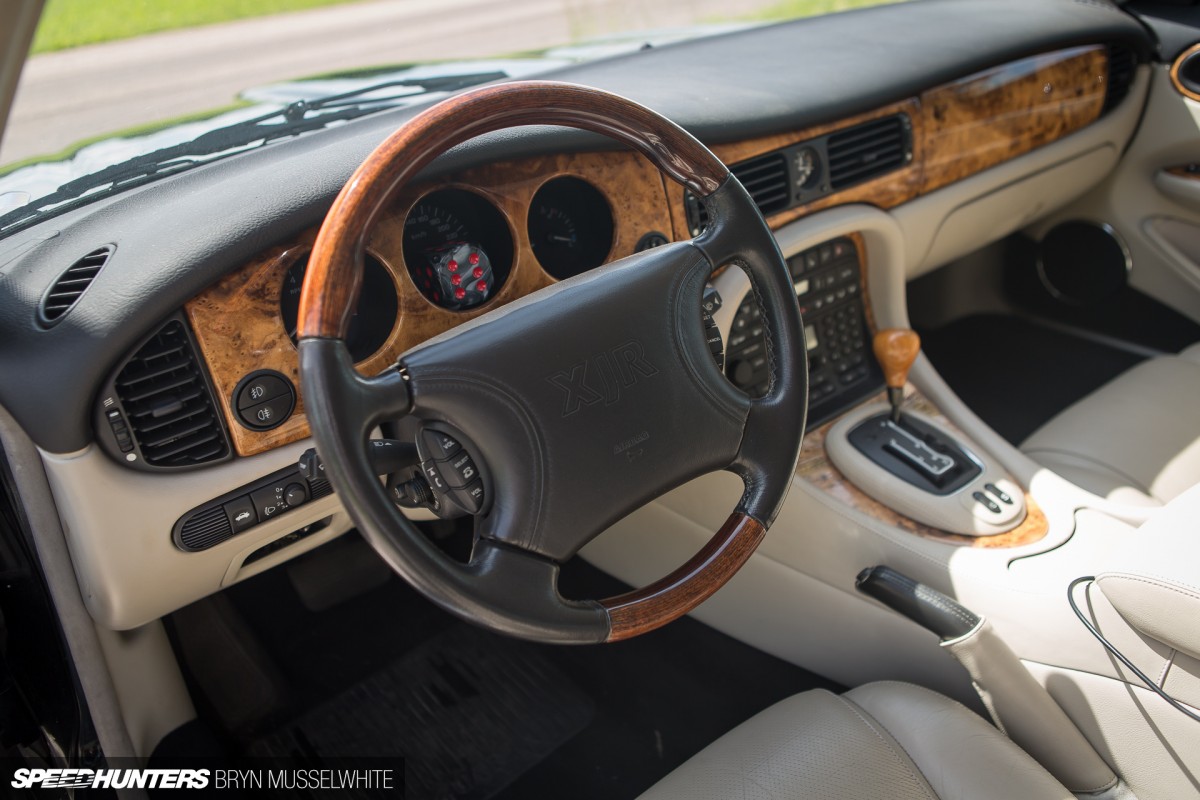 Like I said before, what you're looking at here is almost an entirely standard car. All that leather and wood you see inside came from the dealer. So if you start with the right kit, why change it? Sure, you could go for an aftermarket wheel, but would it be as comfortable? Would it have the finger tip controls or the airbag? No, so why change for change's sake? Sometimes it really is a case of less is more.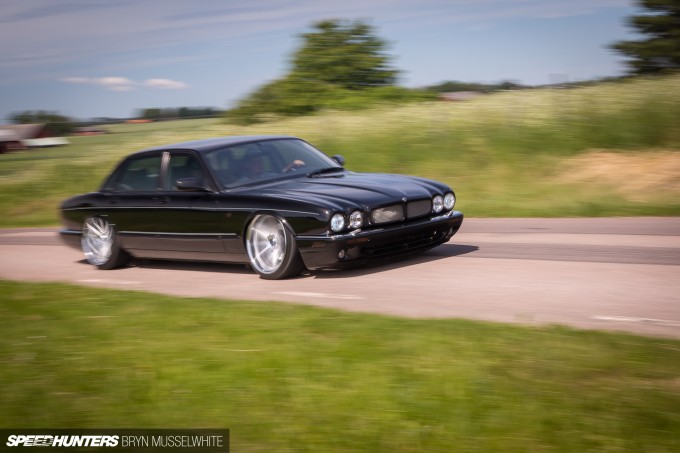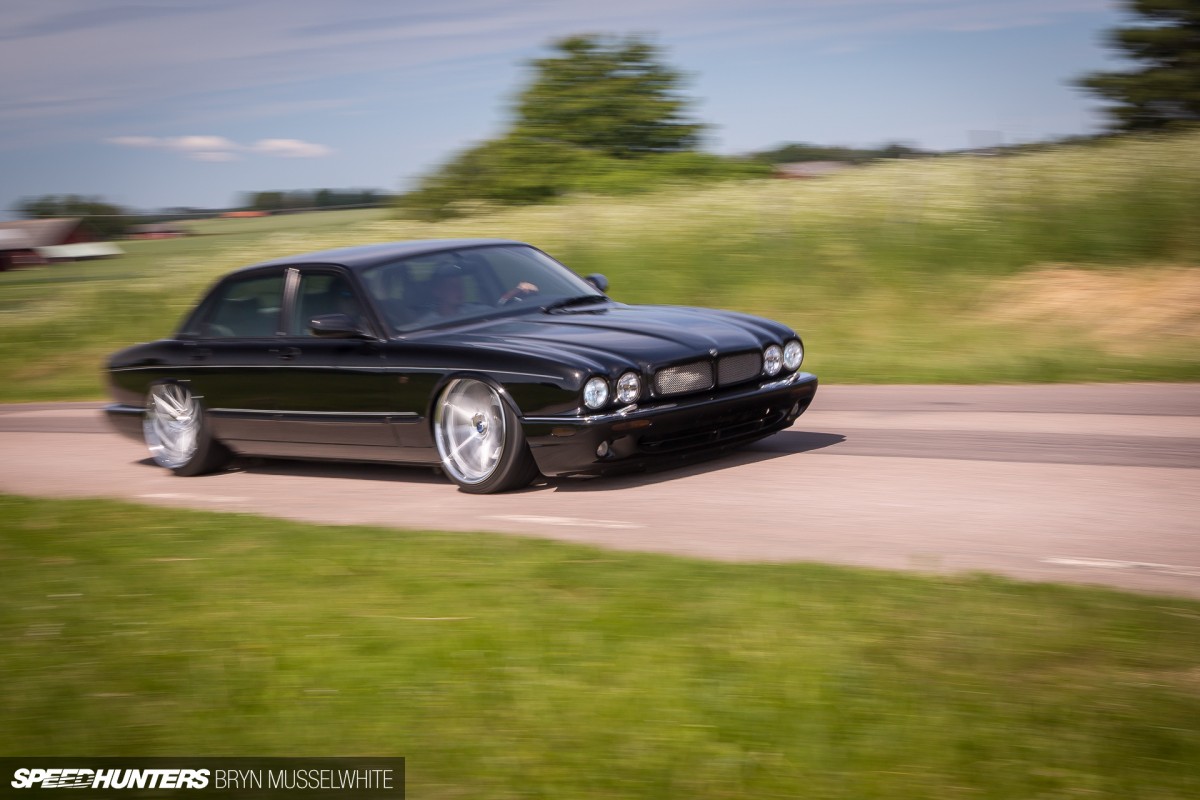 What Joakim did was pick his project base very carefully. Older Jaguars can tread a fine line between tacky and cheap, and oozing class – but in black with cream this four-door sits squarely in the latter camp. Joakim might not run it this low day-to-day, but it does prove that it can be driven at almost full drop. Perfect for pulling up at work in, eh?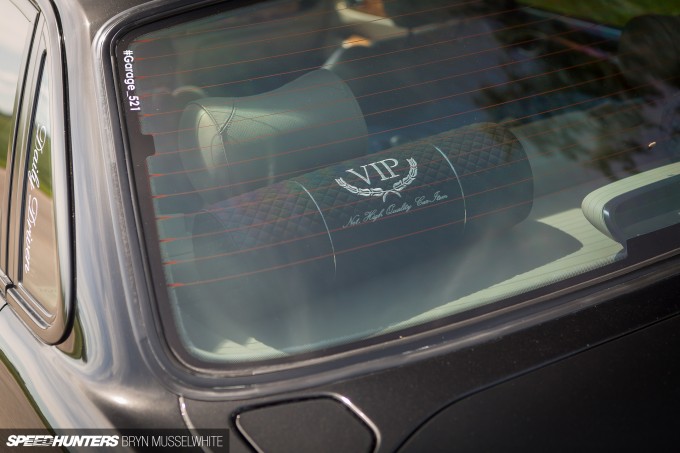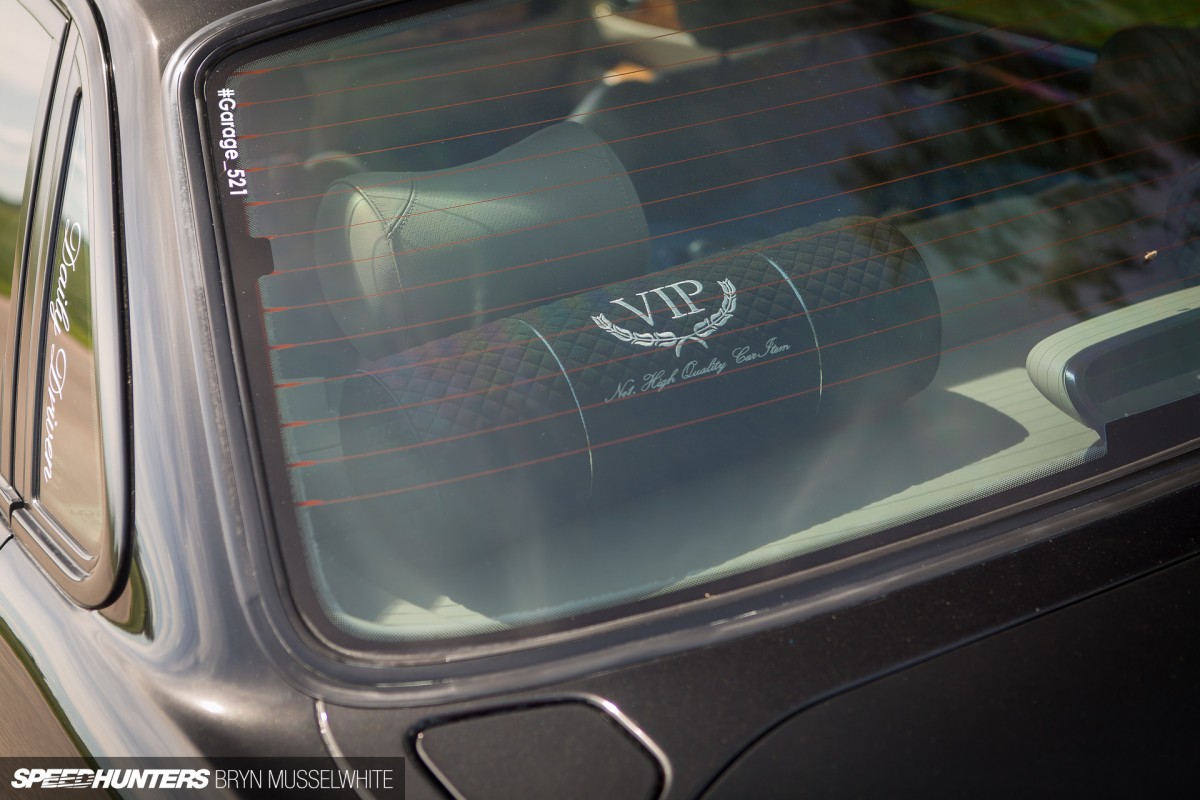 There might be no crazy body mods or window curtains – the only other additions are a couple cushions in the back shelf truth be told – but for me it's just enough without ramming the point down peoples throats.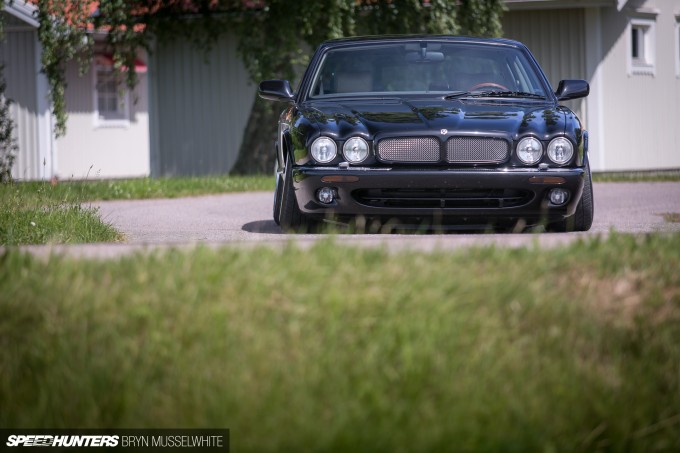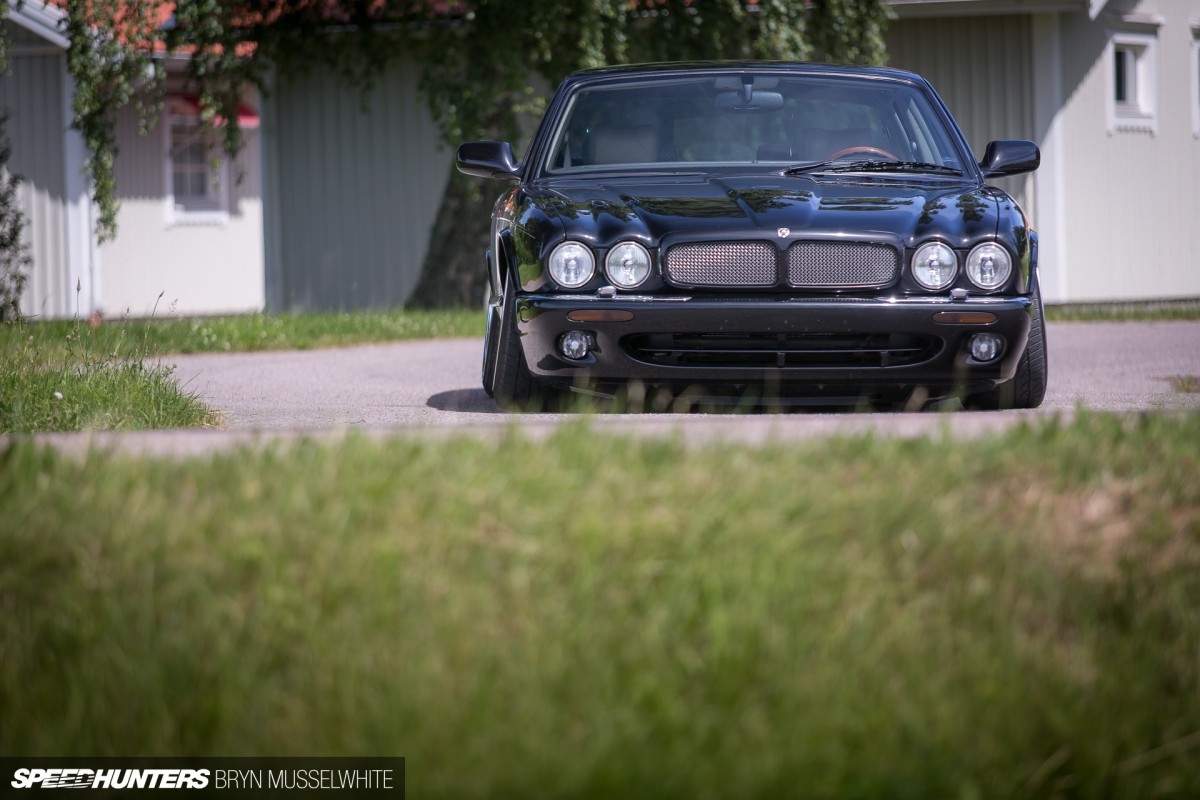 With the AccuAir suspension dropped right down, the big cat has some proper attitude. The fact is, this picture could have been taken anywhere from California to Tokyo – it just happened to be in Sweden. The next time you think it's impossible to own something both individual and practical, take a look here for inspiration!
Bryn Musselwhite
Instagram: speedhunters_Bryn
bryn@speedhunters.com
Cutting Room Floor