Anyone who followed the WRC during the '90s will remember just how dominant Toyota was during the golden era of Group A. Having claimed four drivers' championships – twice with Carlos Sainz and once each with Didier Auriol and Juha Kankkunen, and three manufacturers' championships – its exit from the series in 1999 after winning with the Corolla WRC, was a major blow. But if recent revelations are anything to go by, Toyota's long-overdue WRC comeback looks almost certain now.
Late last year a spokesman for Toyota's Cologne-based competition department, Toyota Motorsport GmbH (TMG), confirmed that it had begun working on a WRC study. But, other than Toyota president Akio Toyoda commenting on a Japanese WRC TV programme in January that the carmaker would "like to come back to the WRC", there's been no further information on the matter, or any sort concrete commitment to a championship return. As this clip shot by Rally Emotion at a private test session in Riparbella, Italy a couple of weeks ago goes to show though, the Yaris WRC appears to be very real.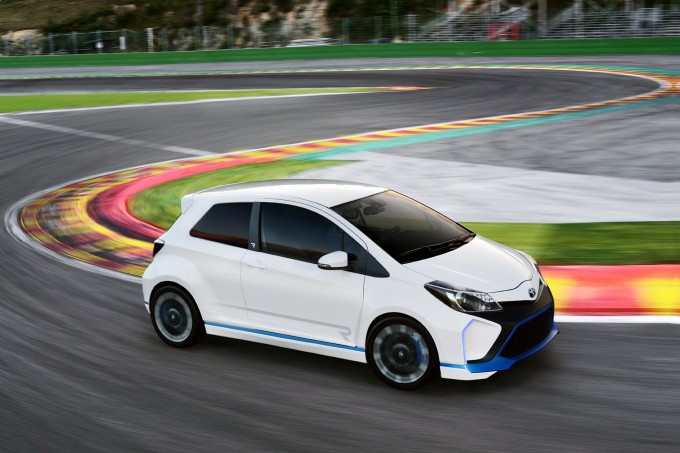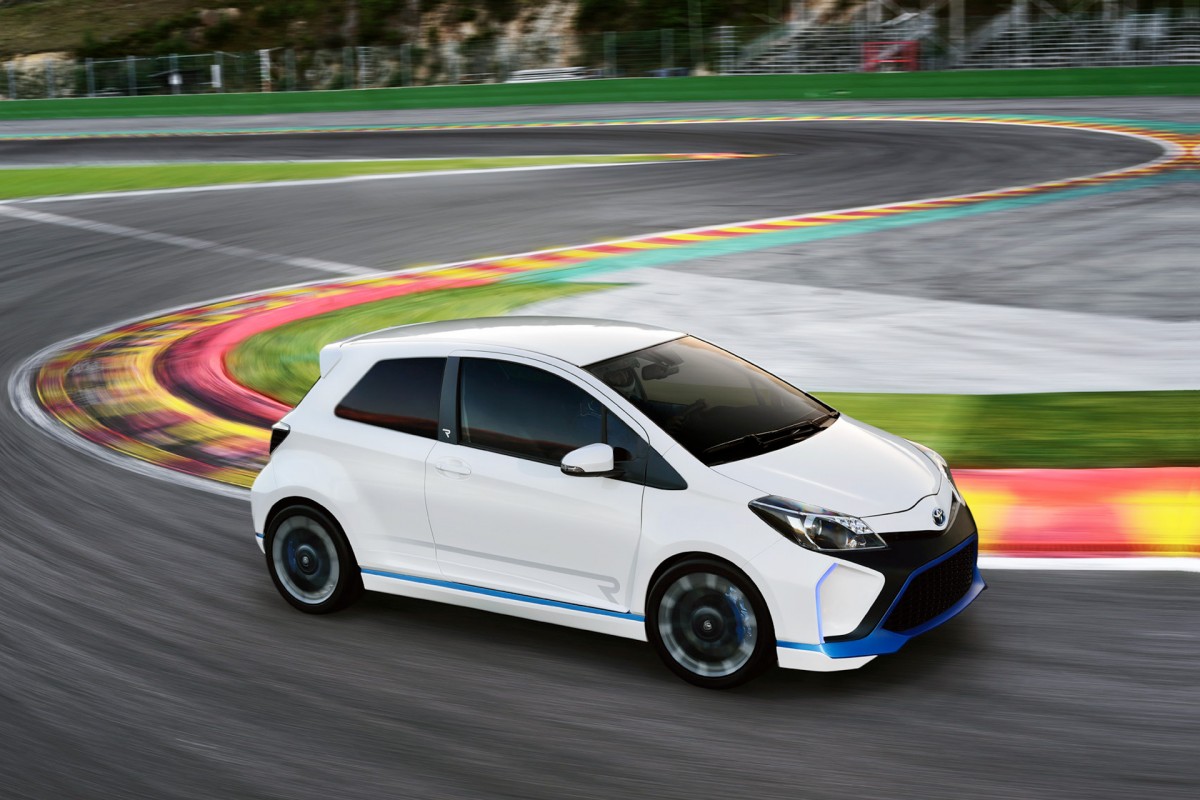 One thing however, is almost certain – if Toyota does rejoin the WRC in a full-time capacity, it won't be until 2017 when a new set of yet-to-be-finalised technical regulations come into effect. It's widely believed that these will include the adoption of hybrid technologies – which might go some way in explaining the wild Yaris Hybrid-R that Toyota showed us at the last year's Geneva Motor Show. Built by TMG, that wide-fendered machine (pictured above) features Toyota's Global Race Engine (GRE) – a 1.6L direct injected four-cylinder motor with a Garrett GT2560R turbocharger supporting up to 2.5 bar (37psi) of boost and generating 300hp. In the Hybrid-R, the GRE drives the front wheels exclusively, with two electric motors driving the rear wheels and bolstering total output to 420 horsepower through a six-speed sequential transmission.
While it's highly unlikely that we'll see a 400hp-plus, four-wheel drive Yaris ripping up special stages (although that would be very cool!), it's exciting to see Toyota finally headed back to the game.
Brad Lord
brad@speedhunters.com
Photos: Toyota