Never put your hand up at an auction
Say you have a reasonable amount of money to spend on your car addiction. The sort of sum that could buy you a decent spec modern sports coupé or performance saloon. What do you do? Head for your nearest line-up of manufacturer forecourts? Fire up a browser and start going through the classifieds? Pop down to your local secondhand dealer? Well, whatever you do, don't go to something like the set-up that Silverstone Auctions had on offer at Race Retro in the UK. Your cash will be gone in half an hour, and you'll end up needing a whole load more garage space…. Arrive with one car, leave with a team's worth.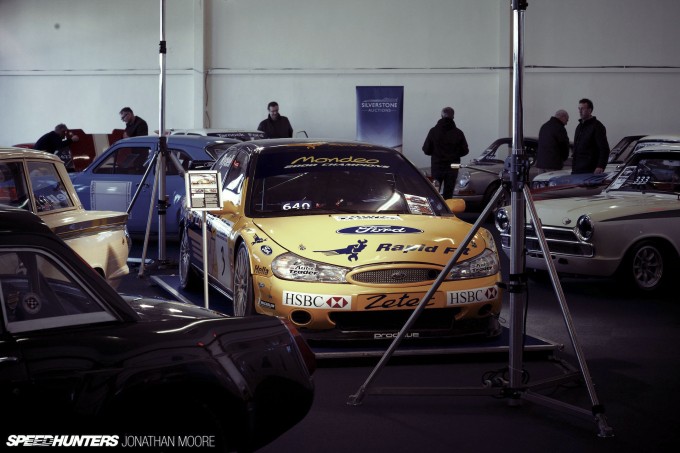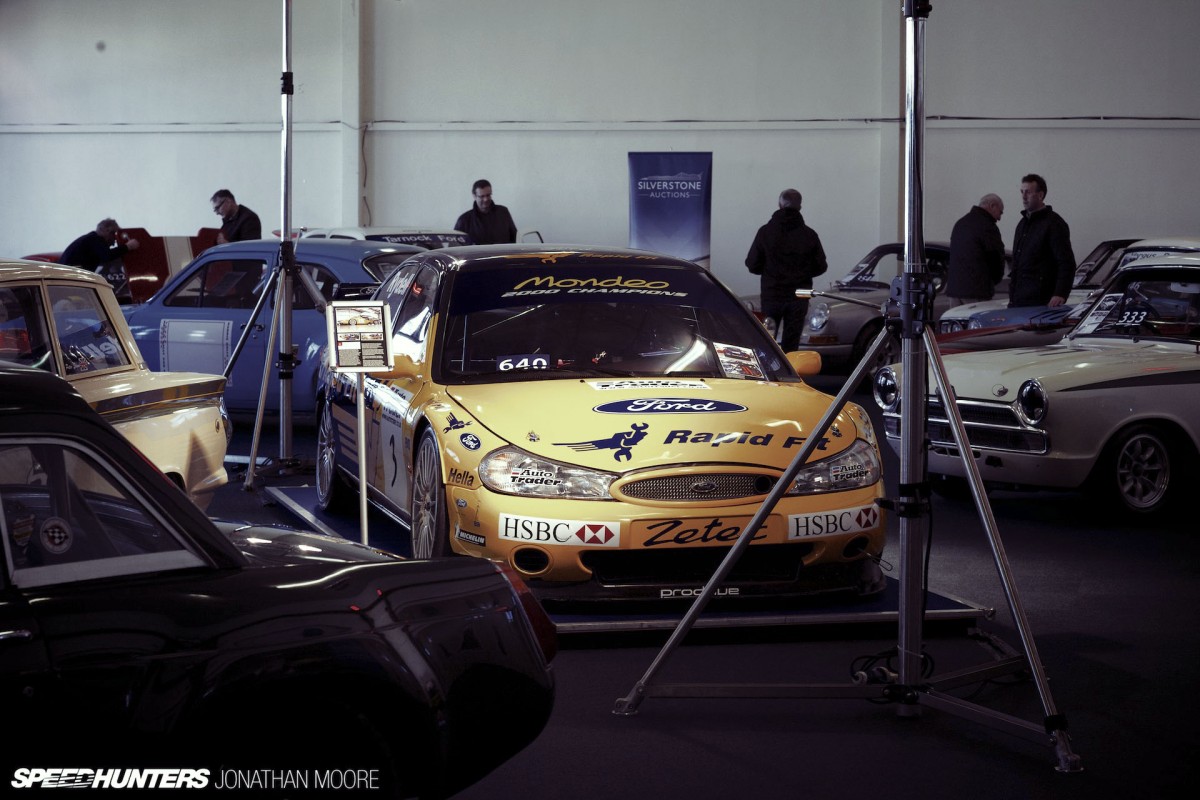 It's a potential disaster if you've got a weak will, a cavalier approach to cash or, worse still, a house that could be accidentally remortgaged. Like your parents' house. They wouldn't mind, I'm sure. I'm not joking when I say that I overheard guys discussing how they could sneak a car back home without their partners realising…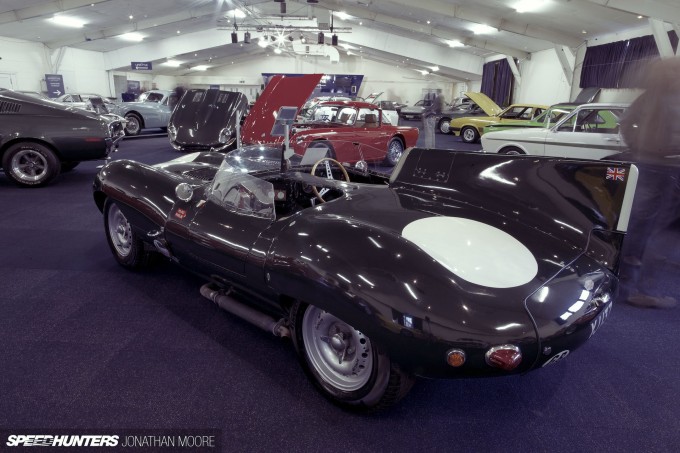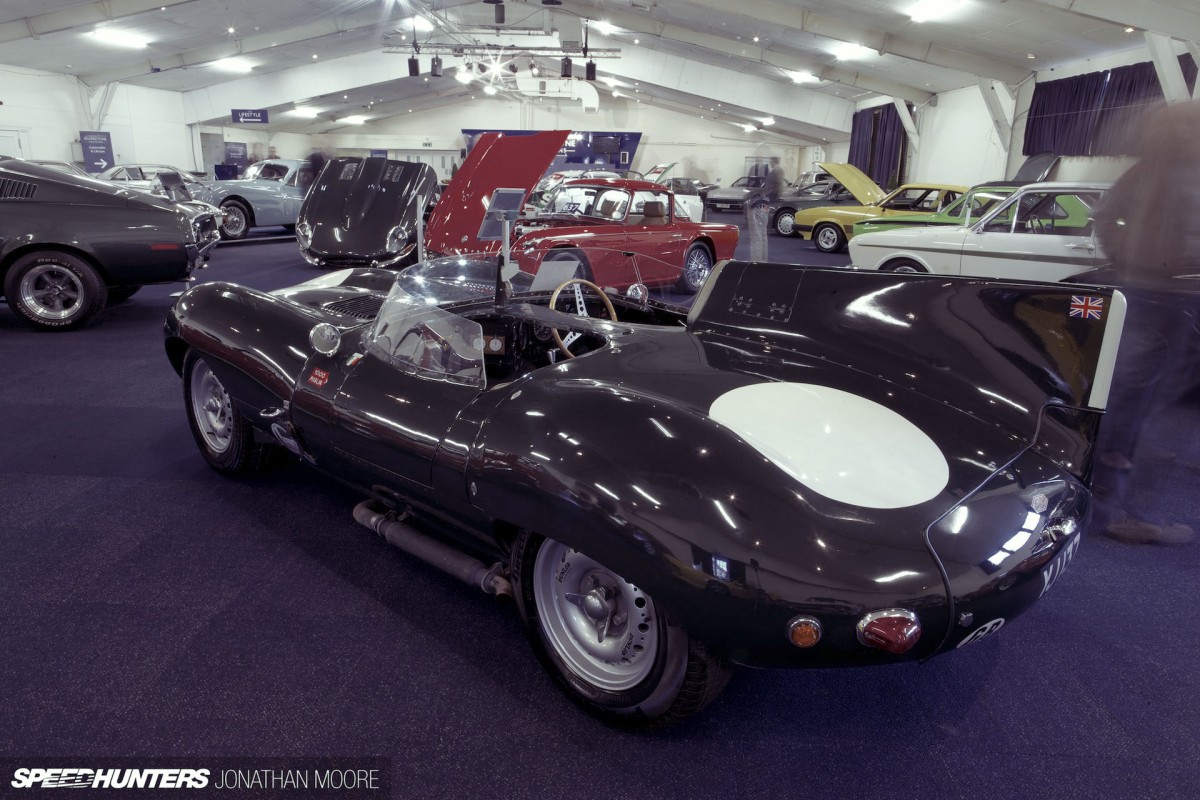 It's that kind of place. Far more dangerous than the structured confines of a museum or exhibition, where the exhibits are clearly owned by someone else, the whole point of an auction is to be the proverbial candy store.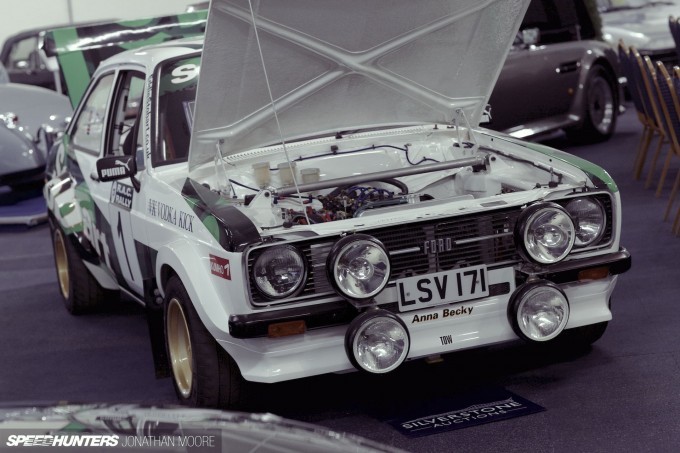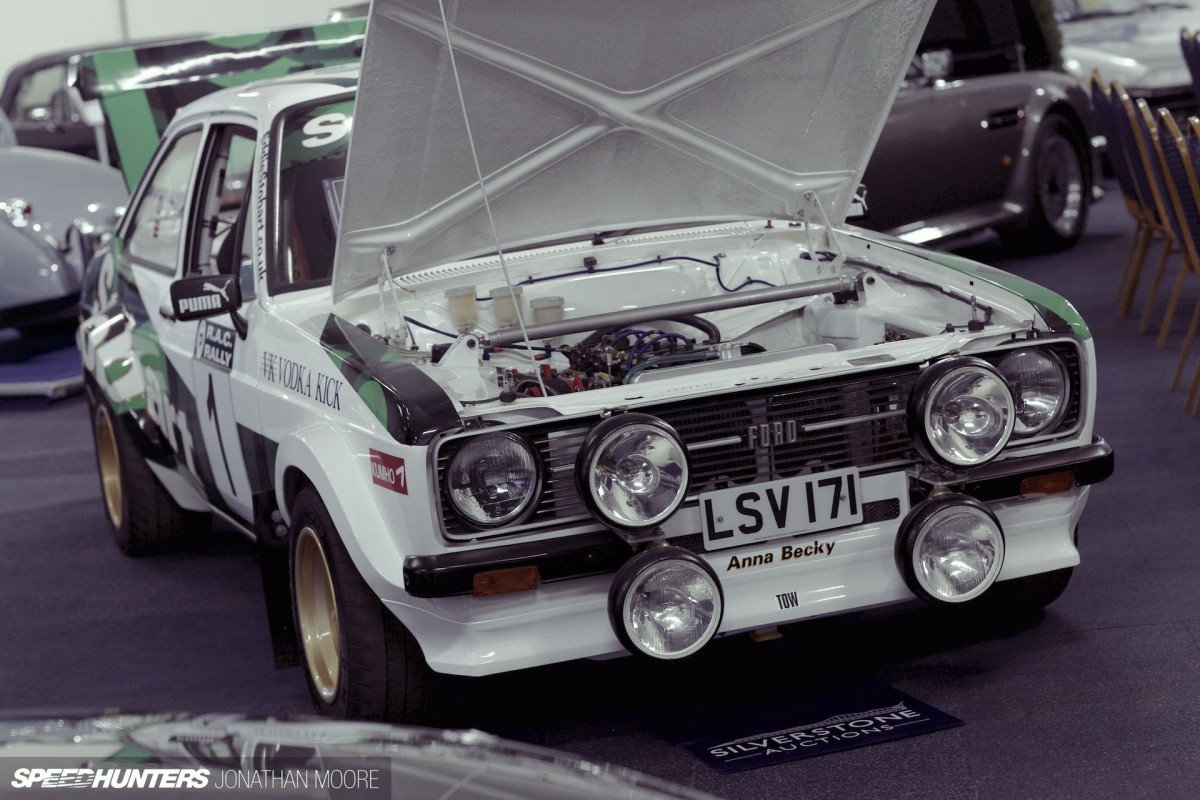 I'm sure they're in cahoots with the series guys who roam the main halls of Race Retro, looking to persuade the innocent that not only should they join their race or rally series, but that they know exactly the car sir should use in the series.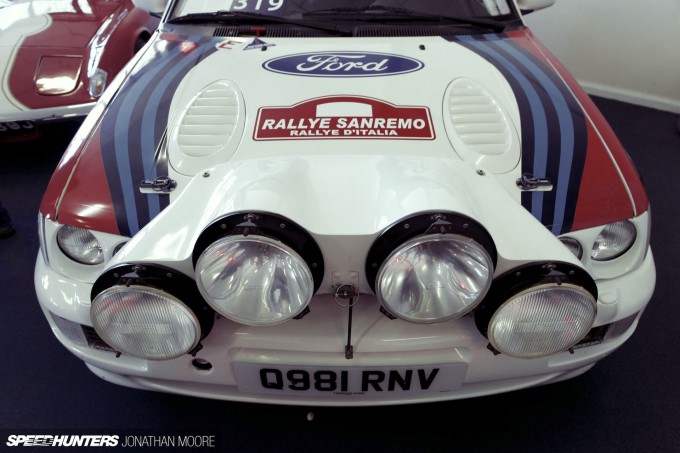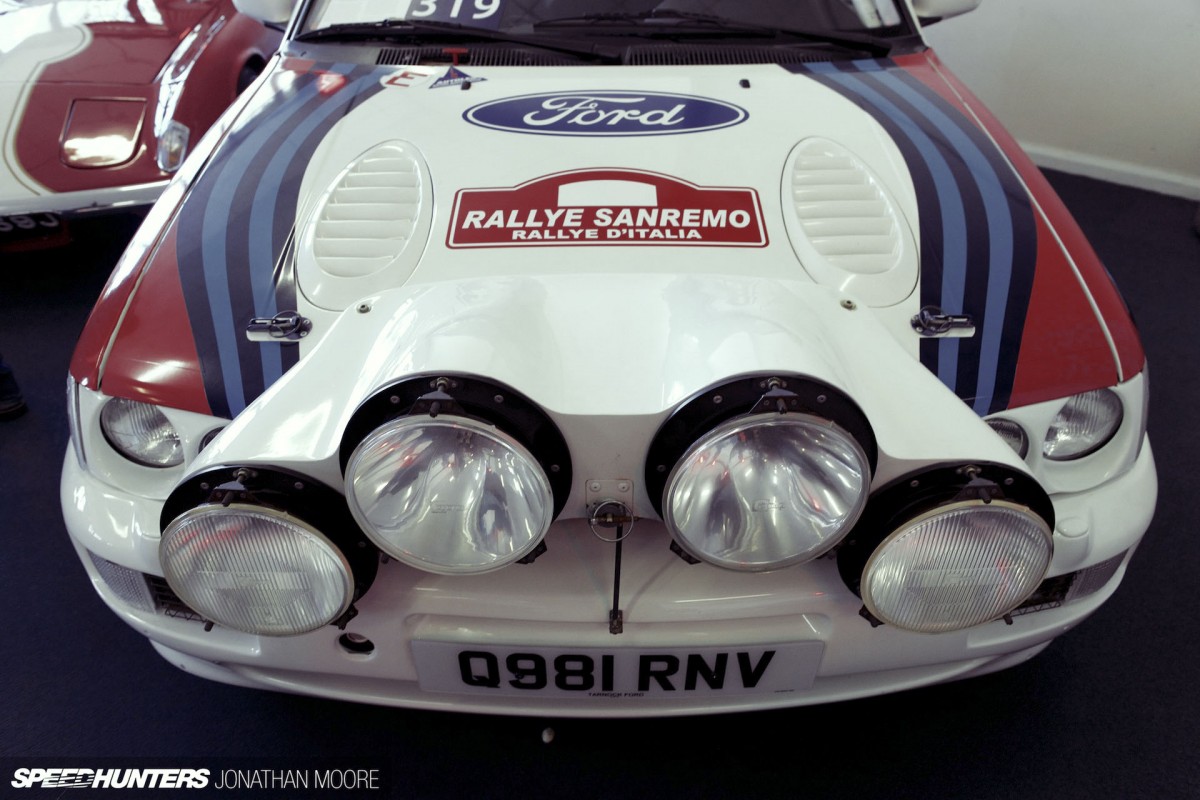 And it's available just across the way. The devils.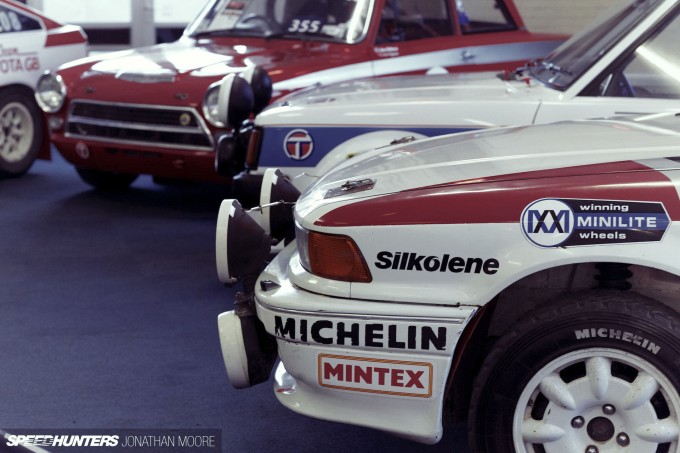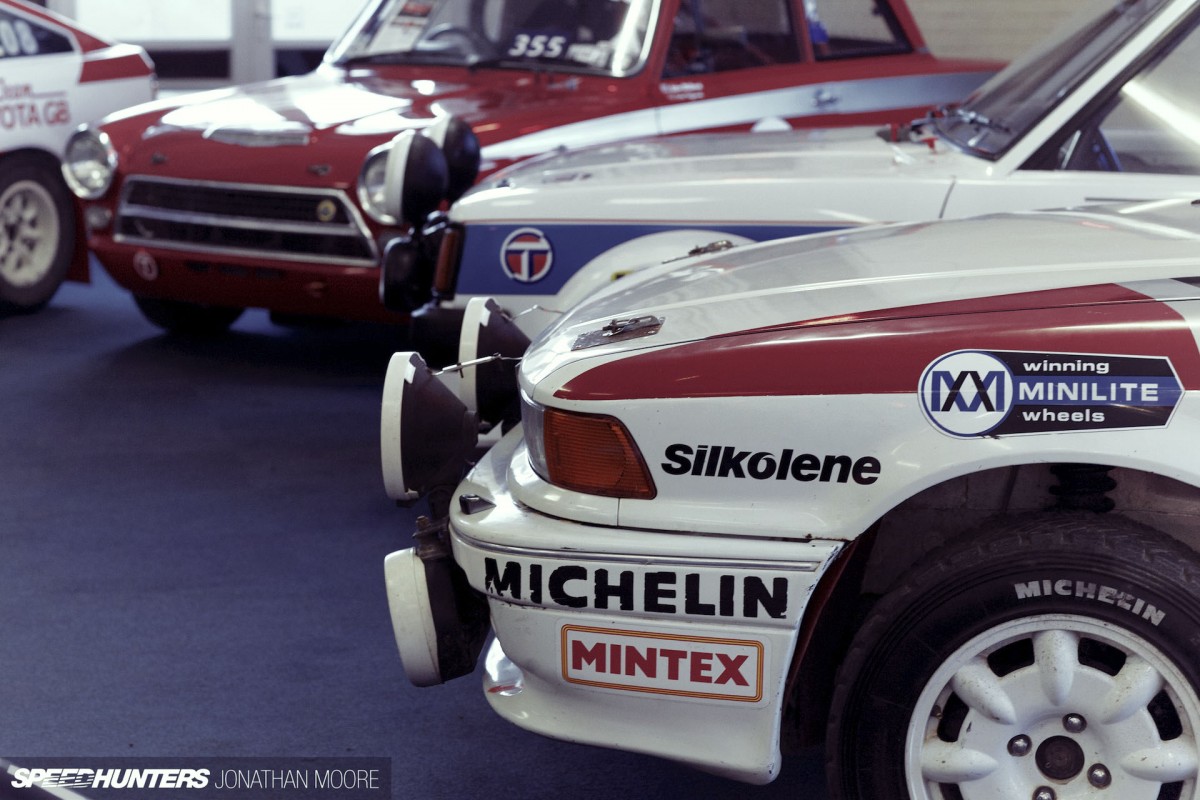 However, if you can remain strong and stick to dreaming rather than paying (and never put your hand up in an auction room), then what you get is a fantastic appetiser for Race Retro itself: a laid-back event which shows off the very best of what's available across the classic and historic race and rally scenes around Europe. The auction area was like a mini muscle museum of race, road and rally greats from across the years.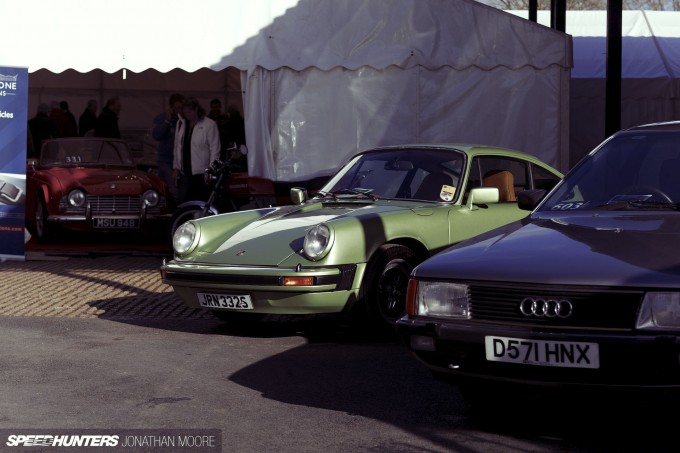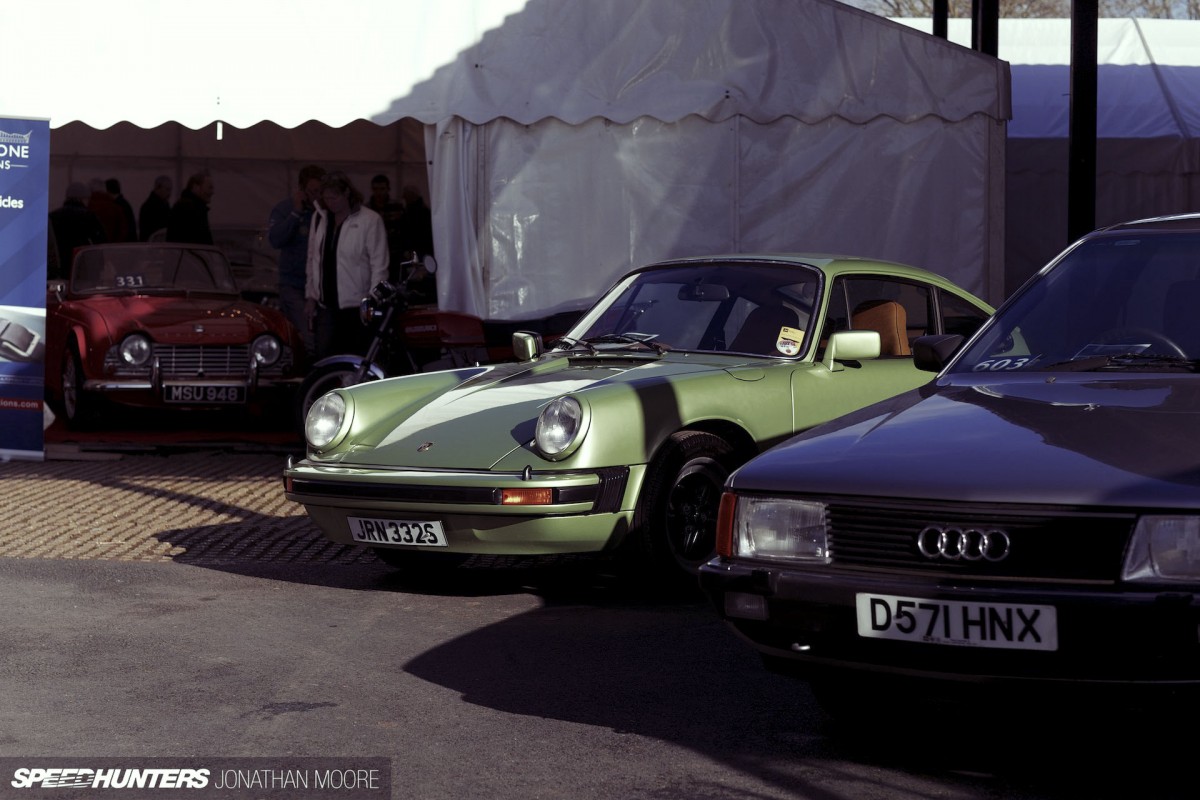 At last year's Race Retro I hadn't had a chance to find the auction area and peruse the lots that would be going under the hammer, and having seen what was on offer this time I realise what a mistake I made. But this year a quirk of parking meant it was the first thing I got to as I wandered towards the main halls.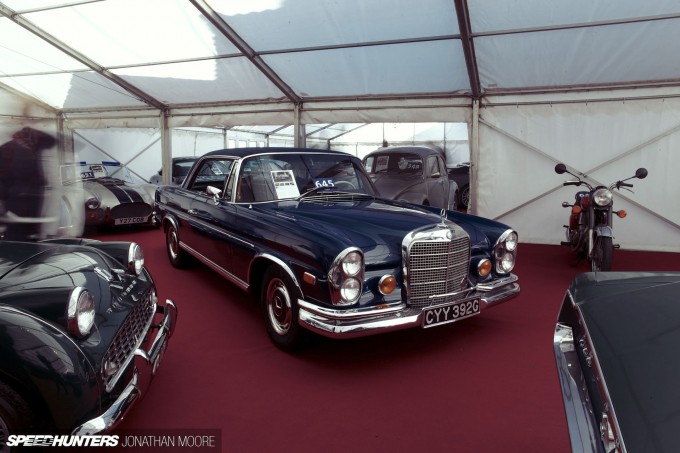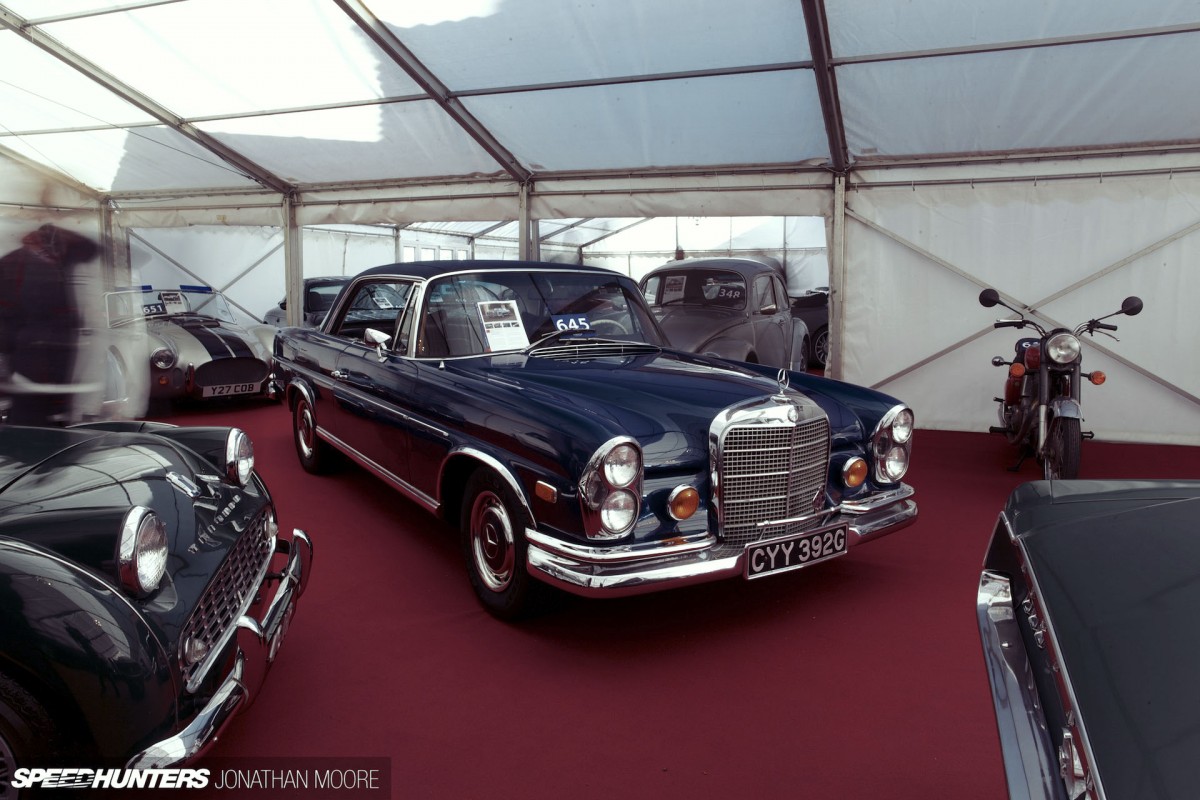 Starting in the most obvious place, the tent erected on the hard stand outside a main hall, there was a pretty impressive line-up of road-going machinery, like this stunning Mercedes-Benz 280 SE Coupé from 1969, which sold for just £28,000.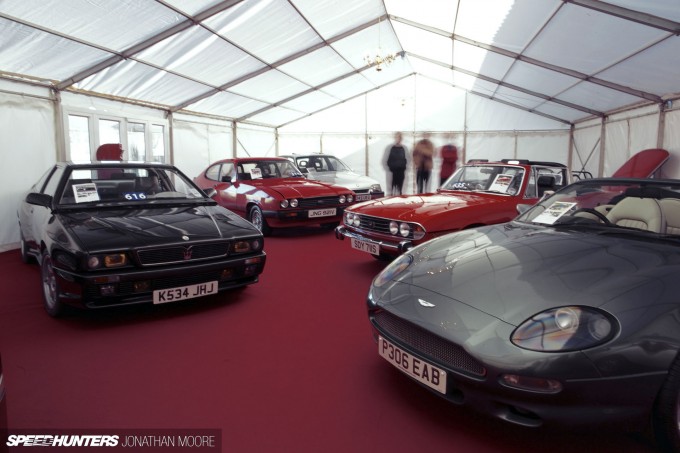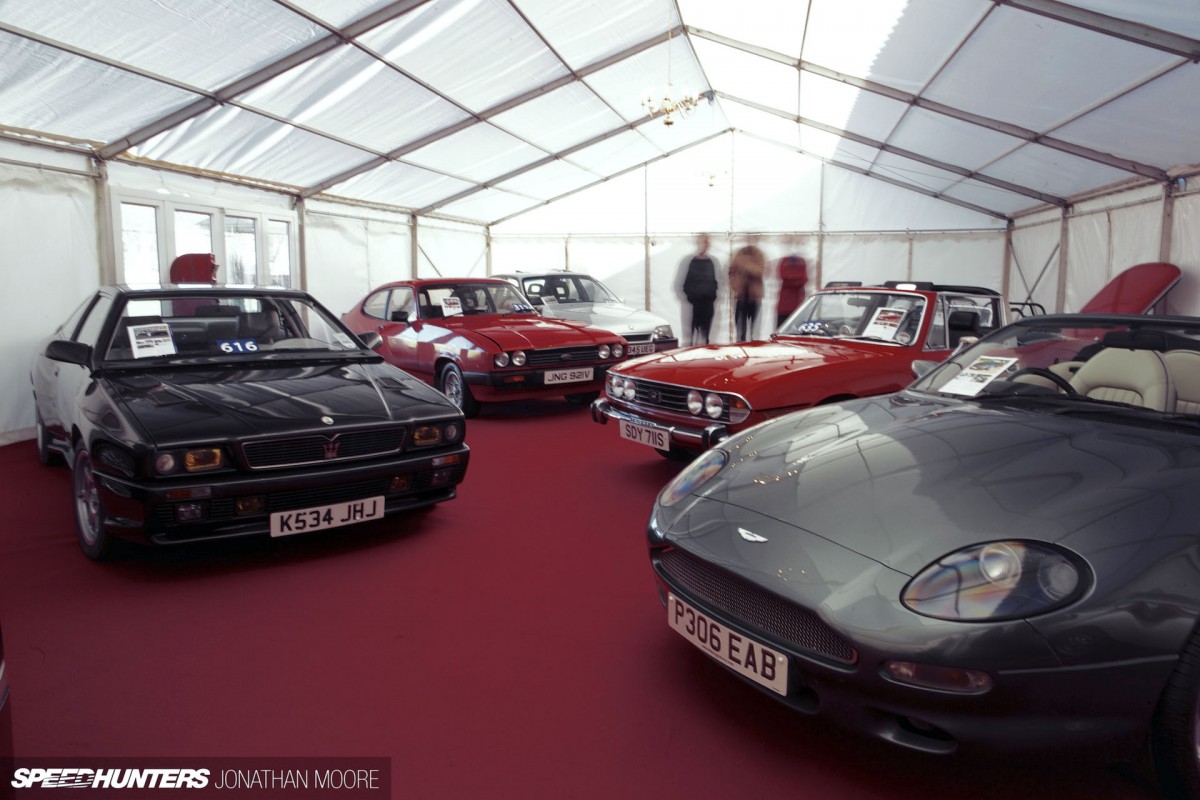 Continuing through, a good 20-odd cars were on show – yep, about what I was expecting.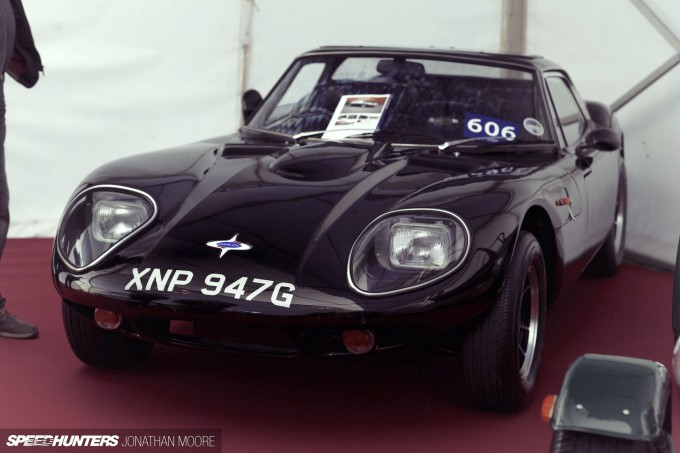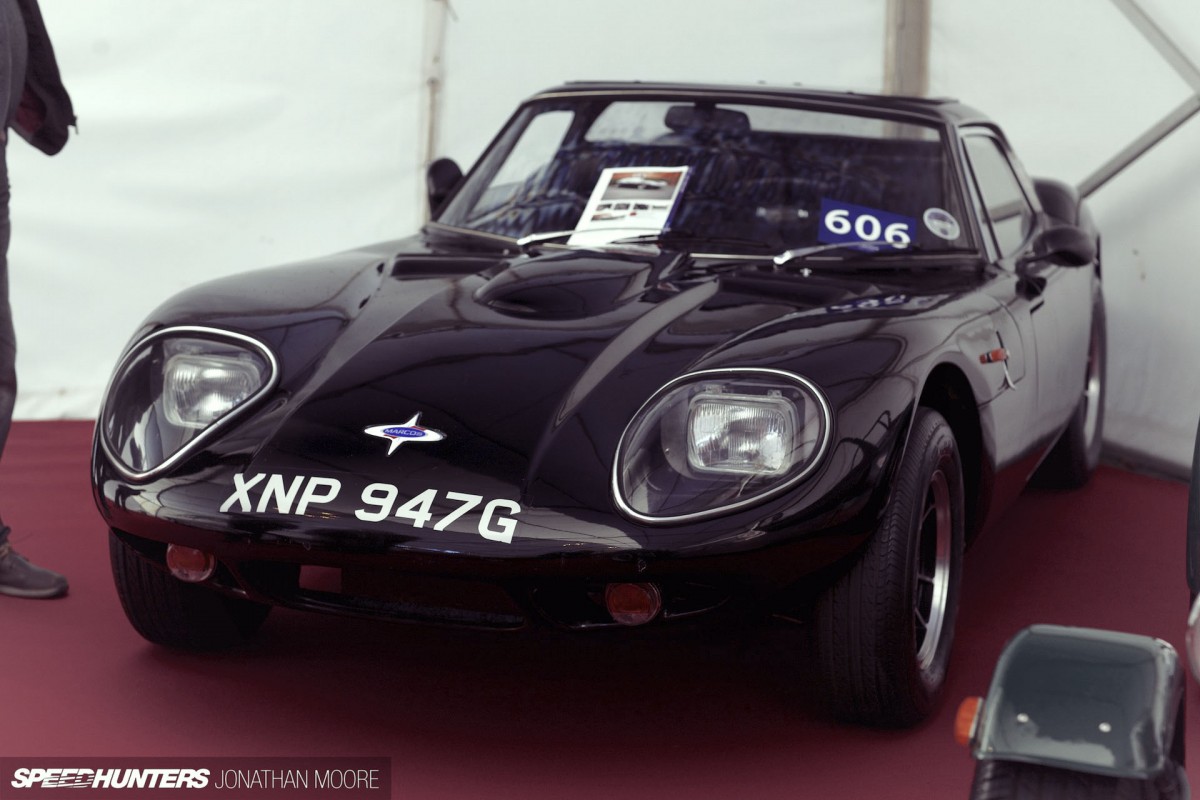 This wouldn't be the first Marcos I would see at Race Retro: this was a three-litre V6 3000S, again from 1969 – though I think the shape lends it a far more modern appearance, almost contemporary. At just 914kg and with a Ford V6 in that long nose, you could have a hell of a lot of fun with this Marcos. Unbelievably, this car didn't sell, despite a low estimate.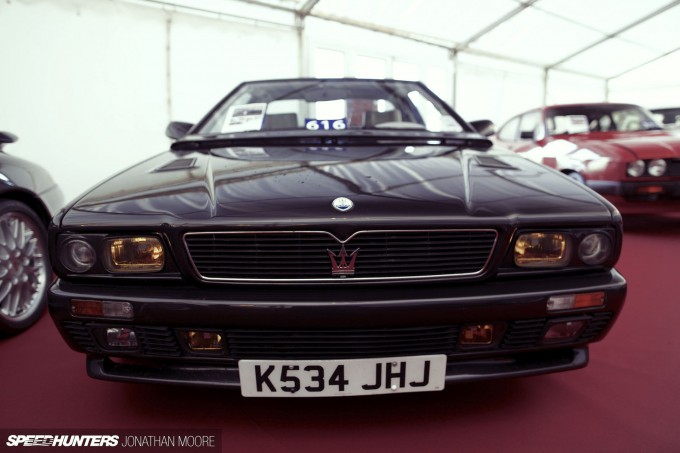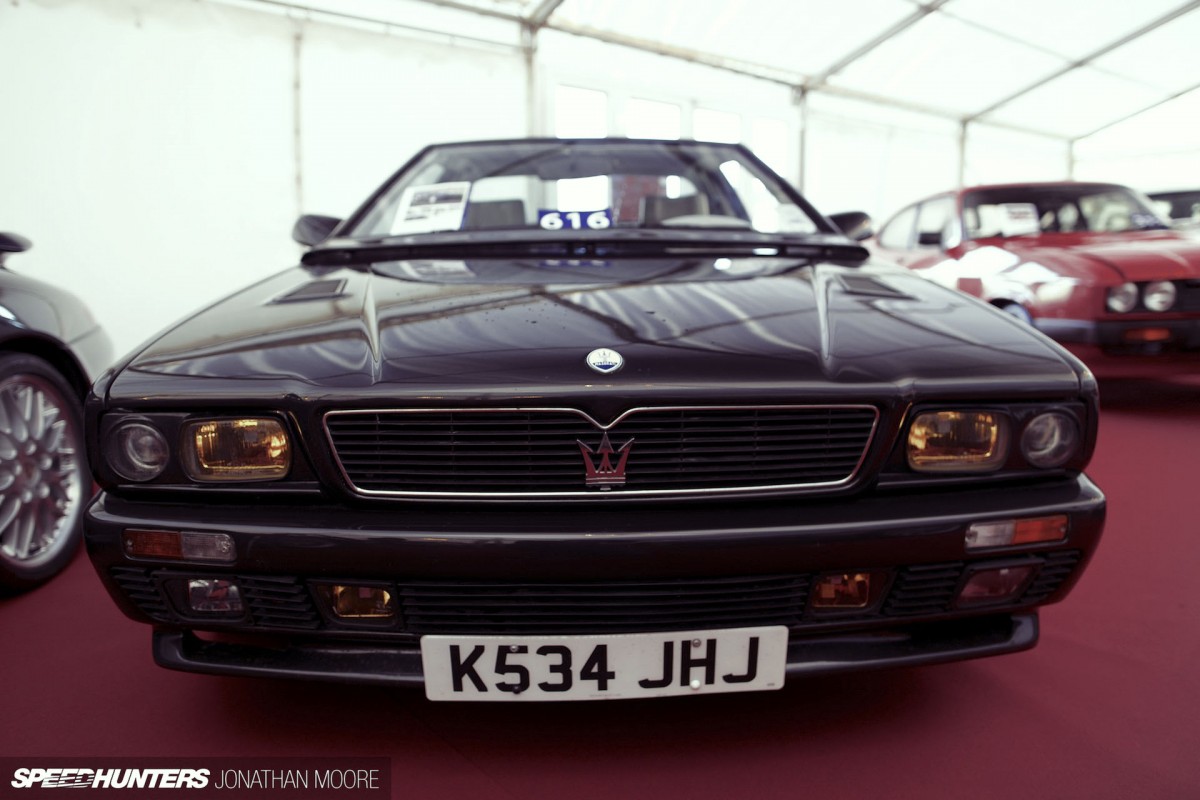 From around the corner at a distance (through a lens. Can I make any more excuses?), I admit that I'd thought this was a Lancia Delta, but it was actually a rare Maserati: the Shamal. It was designed by famed Lamborghini Countach designer Mario Gandini, and just 369 were built in the early '90s.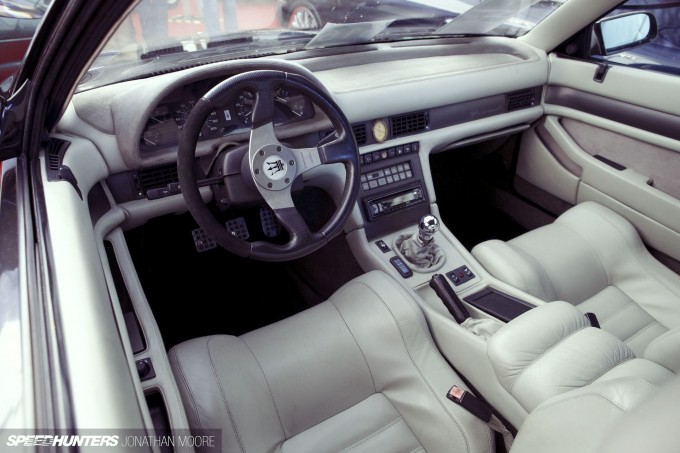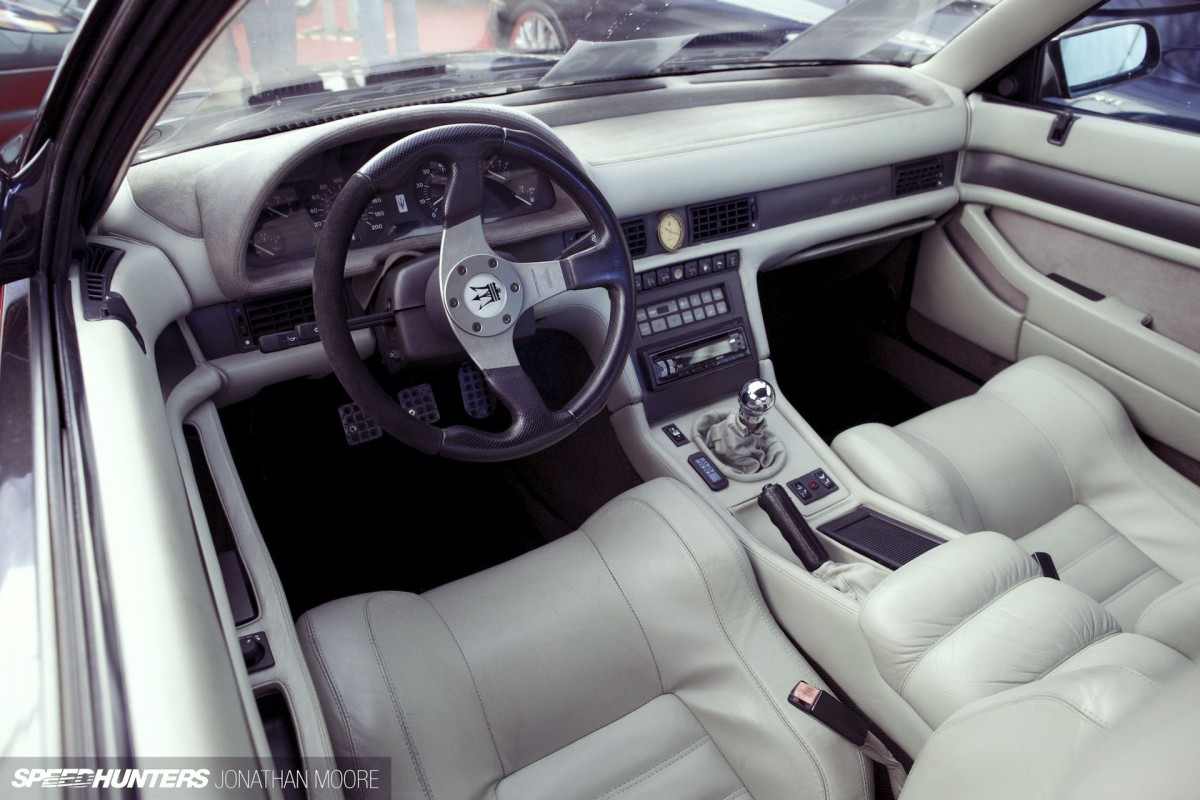 You know it's going to sound utterly gorgeous. The only issue is with the wrinkled leather interior – the main reason I didn't buy a 3200 a while back. Luckily they didn't turn the V8 over, otherwise the exhaust note would have had me in an instance…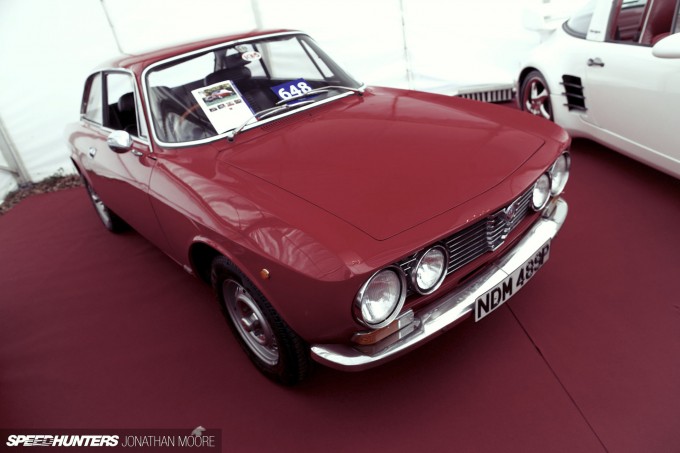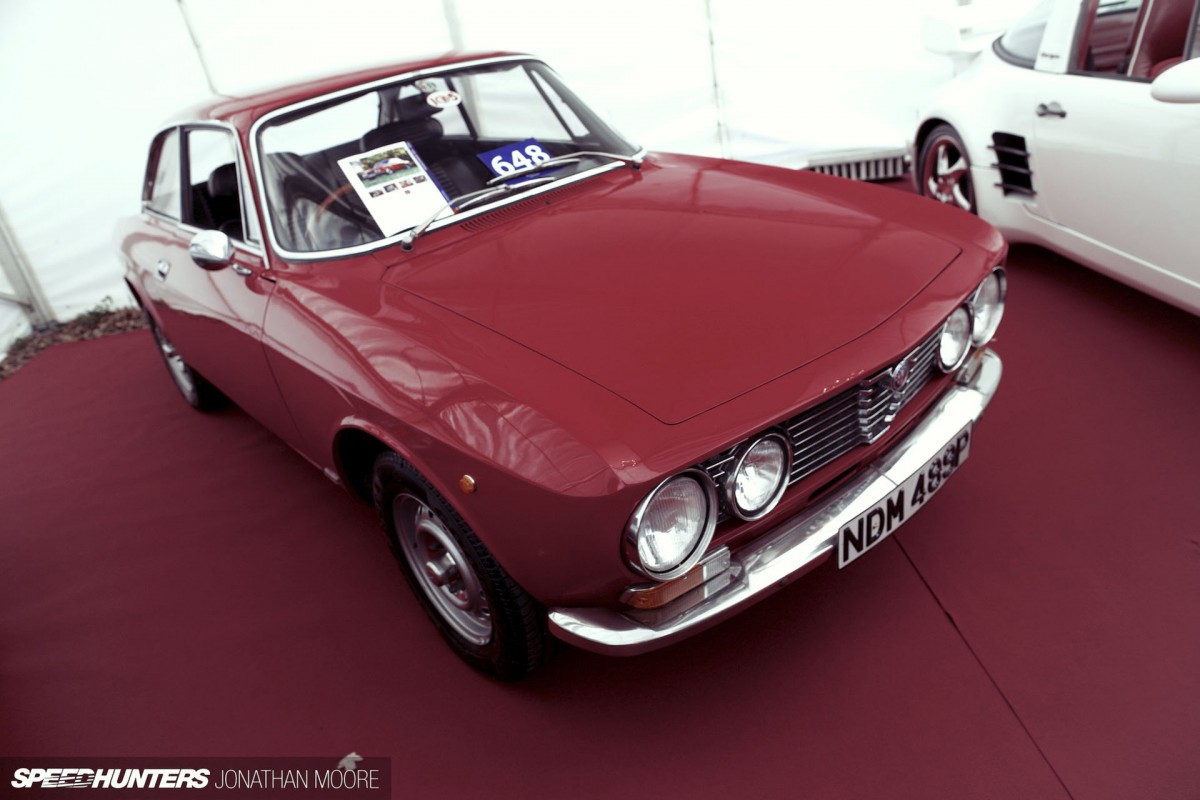 Then there was my nemesis car: an Alfa Romeo 1600 GT Junior from '75. Well, nemesis is the wrong word. I will own a GT at some stage. It's fate.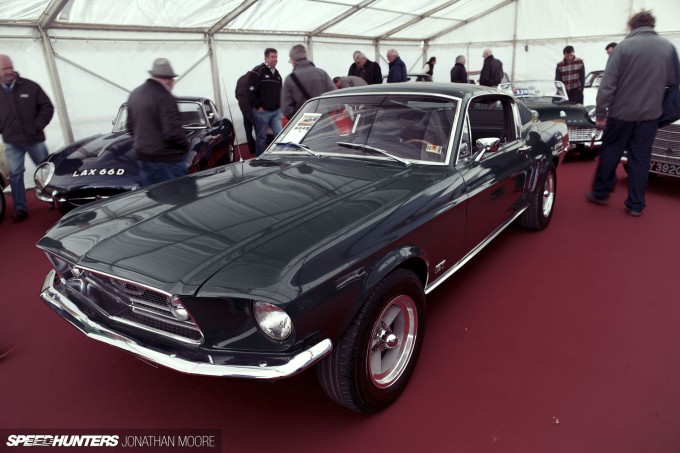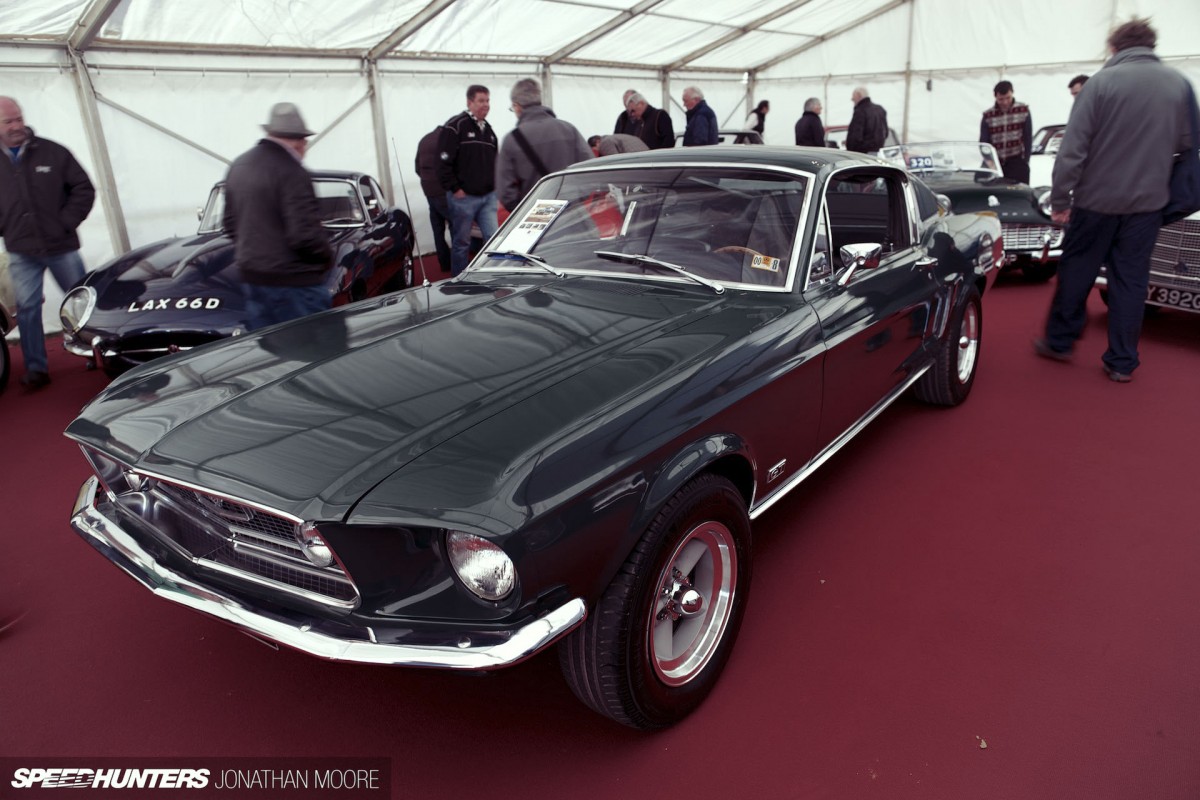 In my mind, Alfas go together with Mustangs. I'll put it down to thoughts of historic touring car races, but it's basically because my dream garage would have at least one muscle car in it (and despite my European leanings, likely a lot more than that). This was a genuine factory S-Code Fastback: a rare sight amongst all the replicas, even more so because it's had just two owners since new in 1968.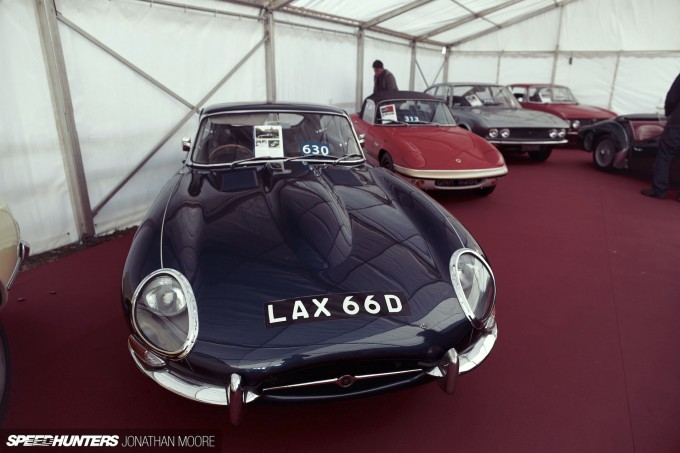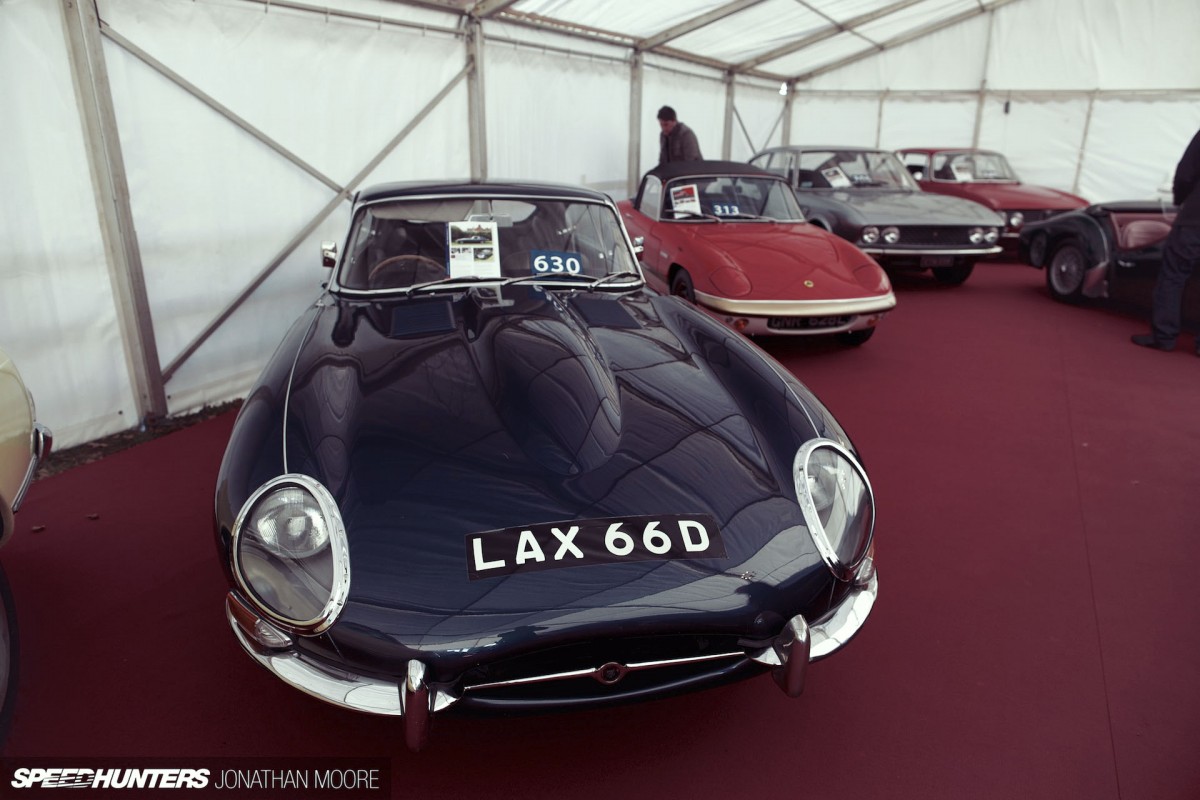 Give me an E-Type, give me a coupé. As with so many European cars, the ones in good condition have usually been reimported back from sunnier climes. This '66 Series 1 4.2 has been shipped back from Penn state and converted to right-hand drive in the '90s. Es are just utterly beautiful; I never get tired of seeing them. Though, having now heard a modern F-Type, the latest Jag doesn't lack in the attractiveness stakes.
If you're looking for trouble…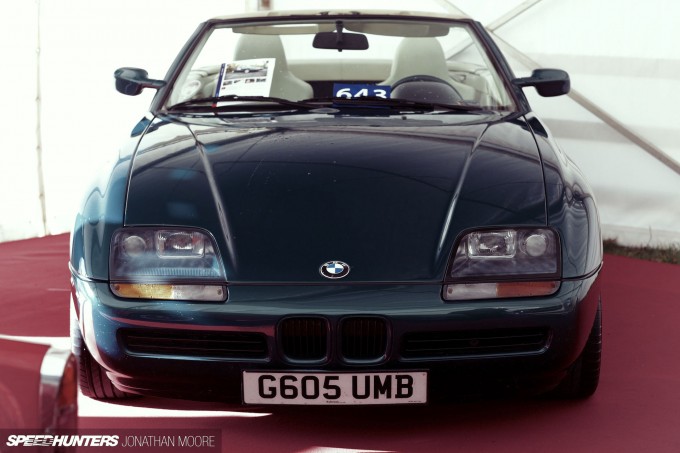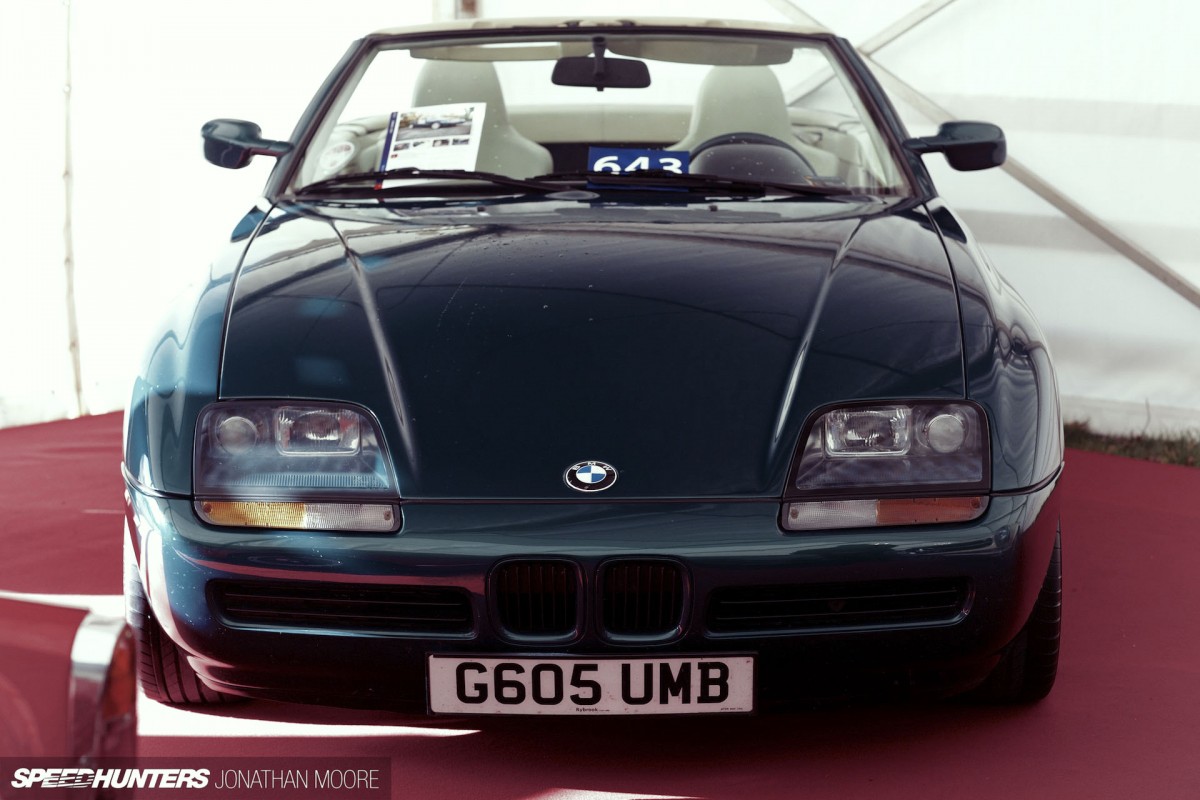 Dragging myself away from the tent, it looked like there was an auction catalogue available in the foyer of the adjacent hall. But there was more than a catalogue. There was a whole load more trouble.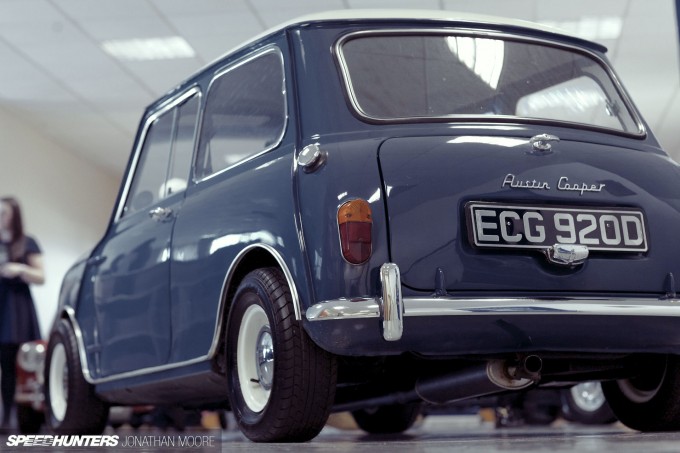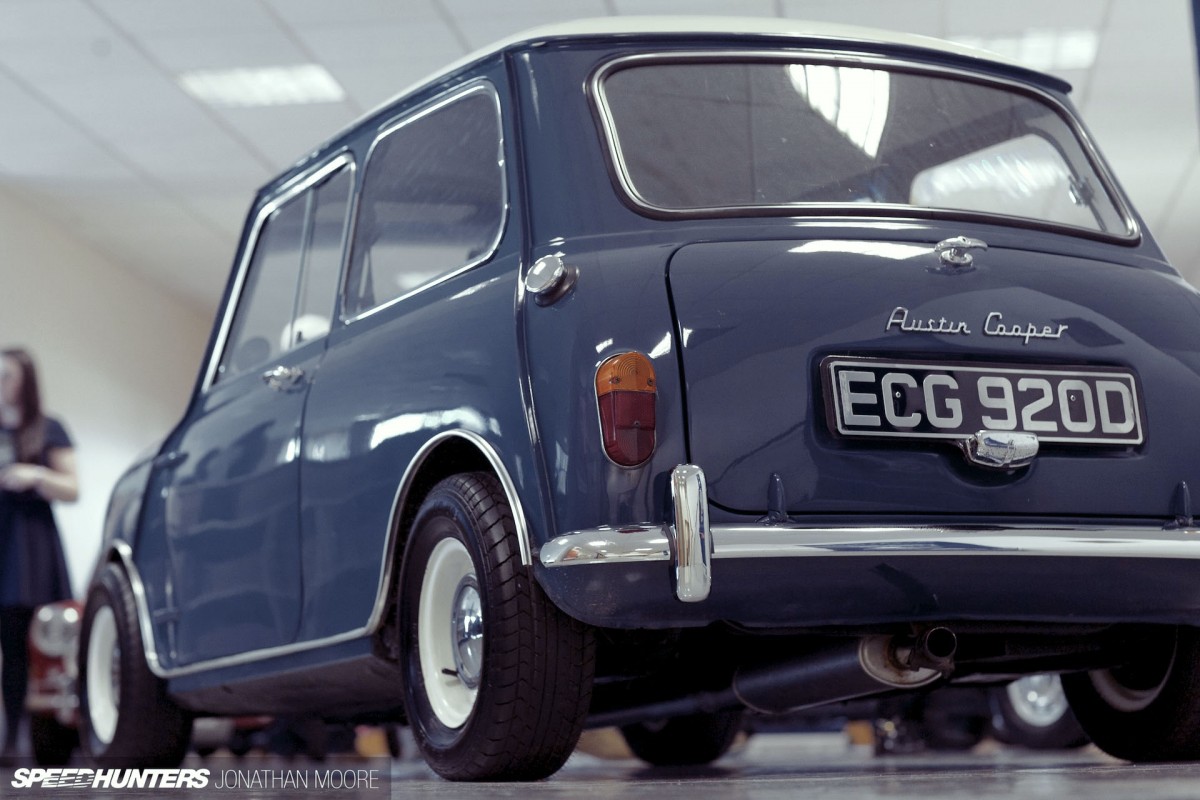 If I'd looked at the online list of lots that went under the hammer before turning up, I wouldn't have been surprised; there were 34 pages of cars, after all. But instead I got to enjoy that giddy sensation of innocently moving through and finding unexpected new joy upon new joy.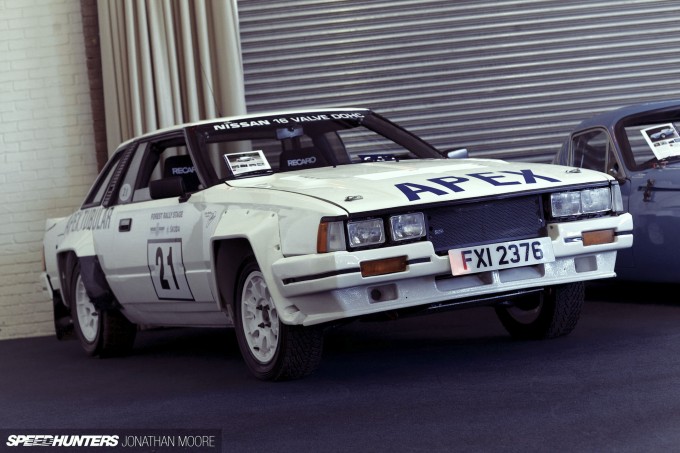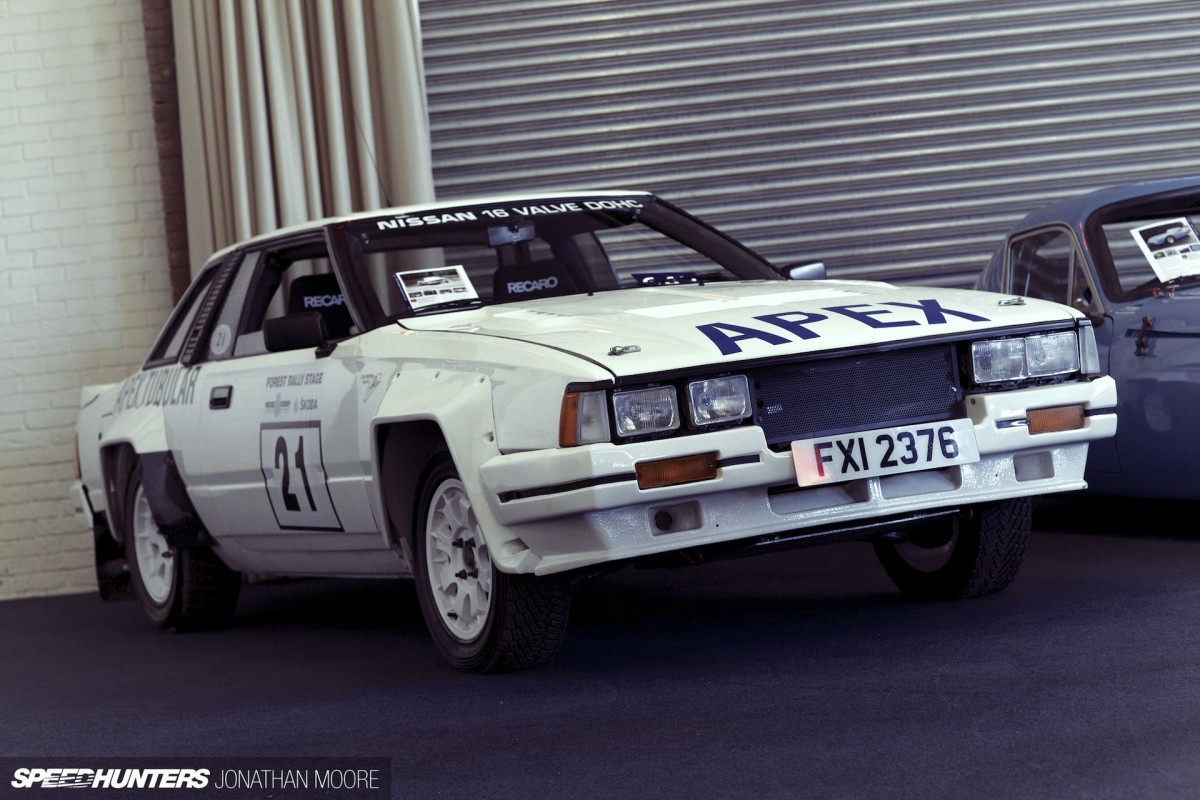 First up was the competition hall: another 30-odd cars with a fair stack of rally weapons amongst them. One of my favourite memories from the Goodwood Rally Stage is of a 240RS crabbing its way towards me, roaring away with its nose in the air under acceleration, armfuls of opposite lock coming into play in an effort to keep it tracking straight on the loose surface. Like a lot of cars in the auction, this one had serious pedigree.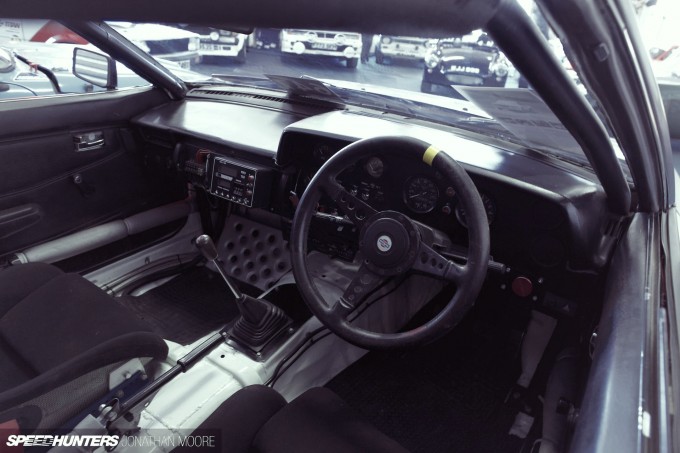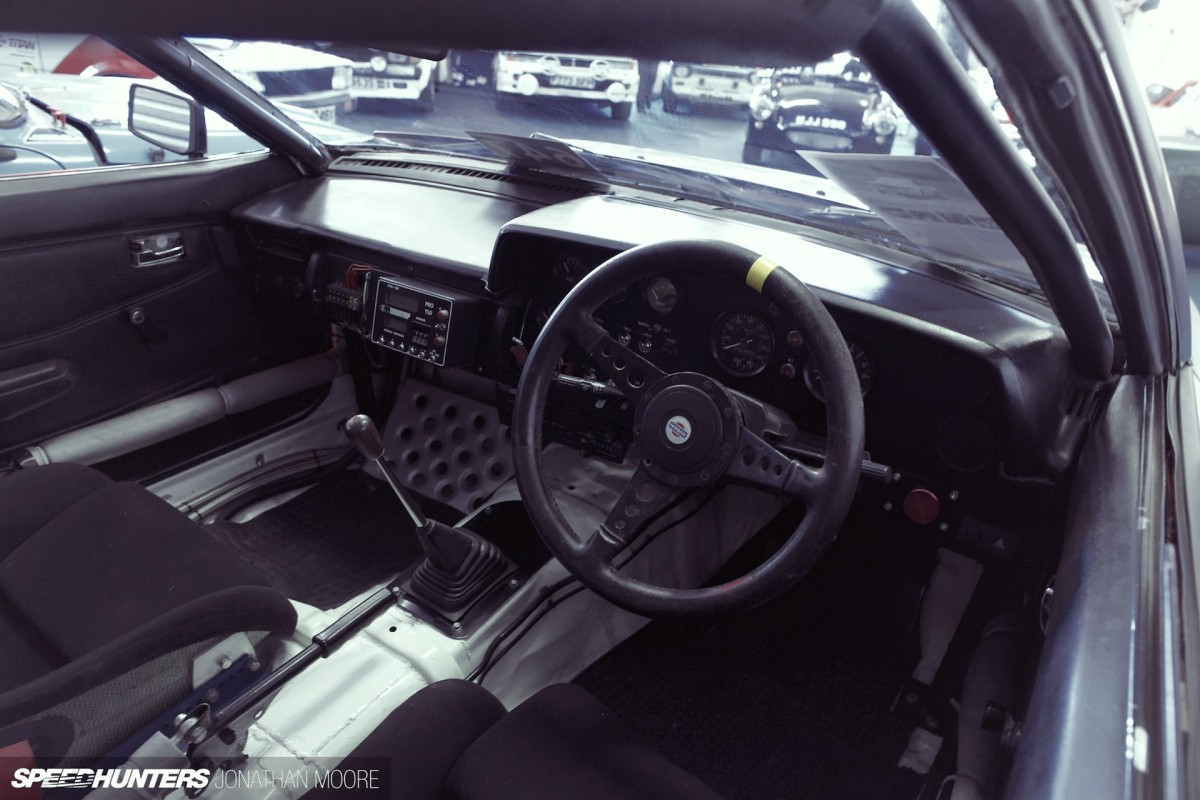 This Group B machine was piloted by none other than Colin McRae in period, as well as his brother Alistair.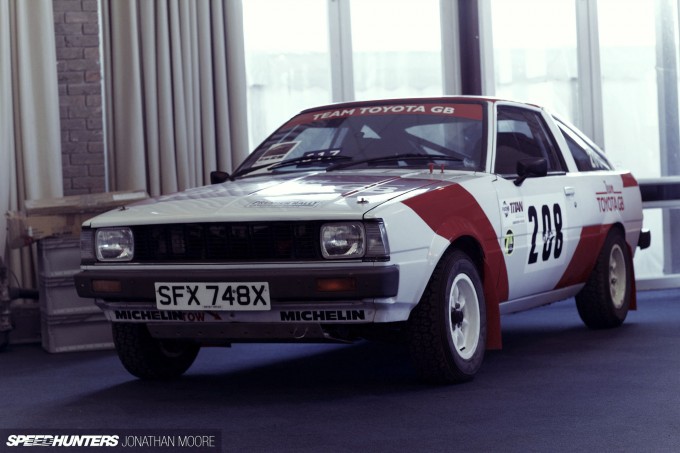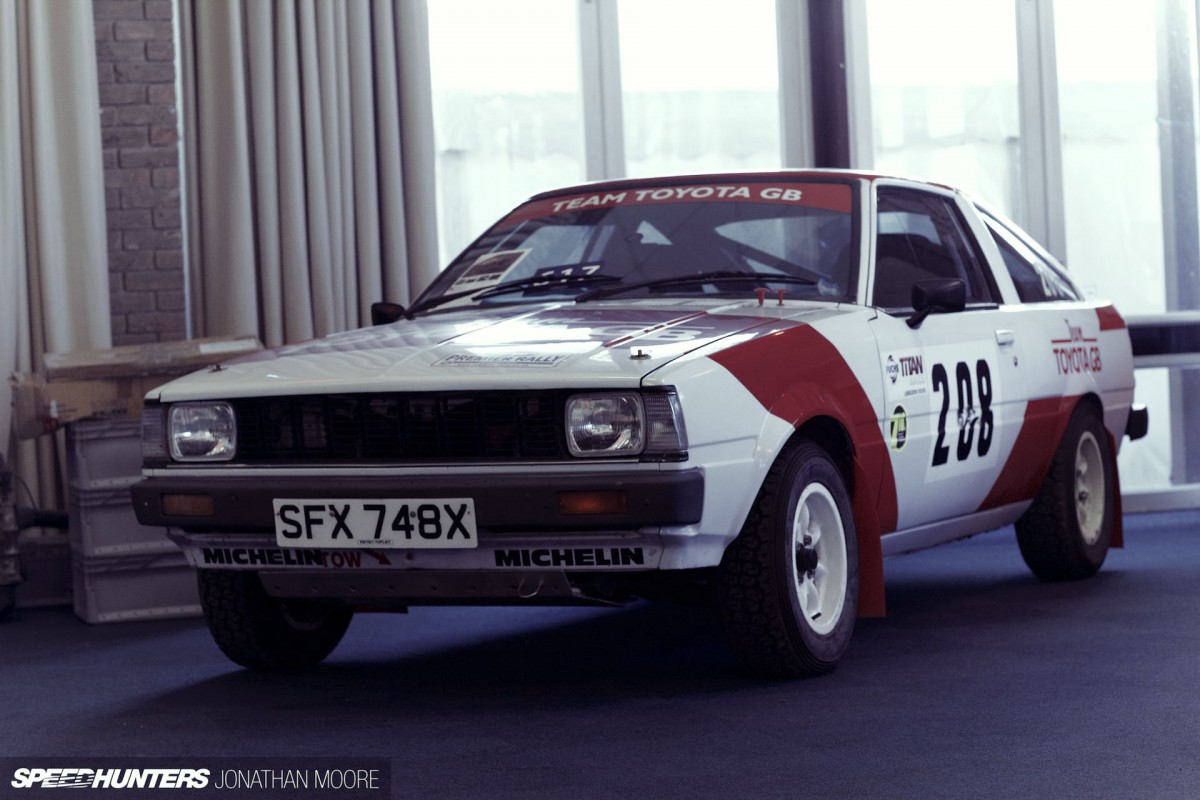 Next up, another original Japanese rally classic: a Toyota Korolla TE71 from 1981, campaigned by Toyota GB, which features a raft of TRD parts. It's one of only two in the UK, so another rare and engaging sight. It sold for little more than I recently bought a turbo-diesel estate for. I am now kicking myself: turning up to shoots in this would be a lot more impressive. And there's plenty of space in the boot!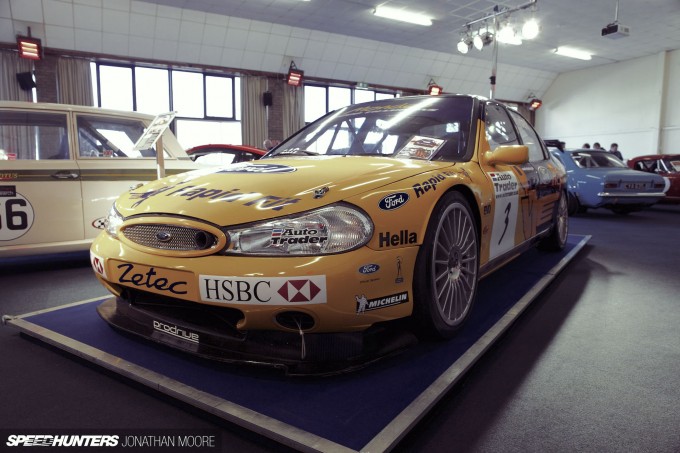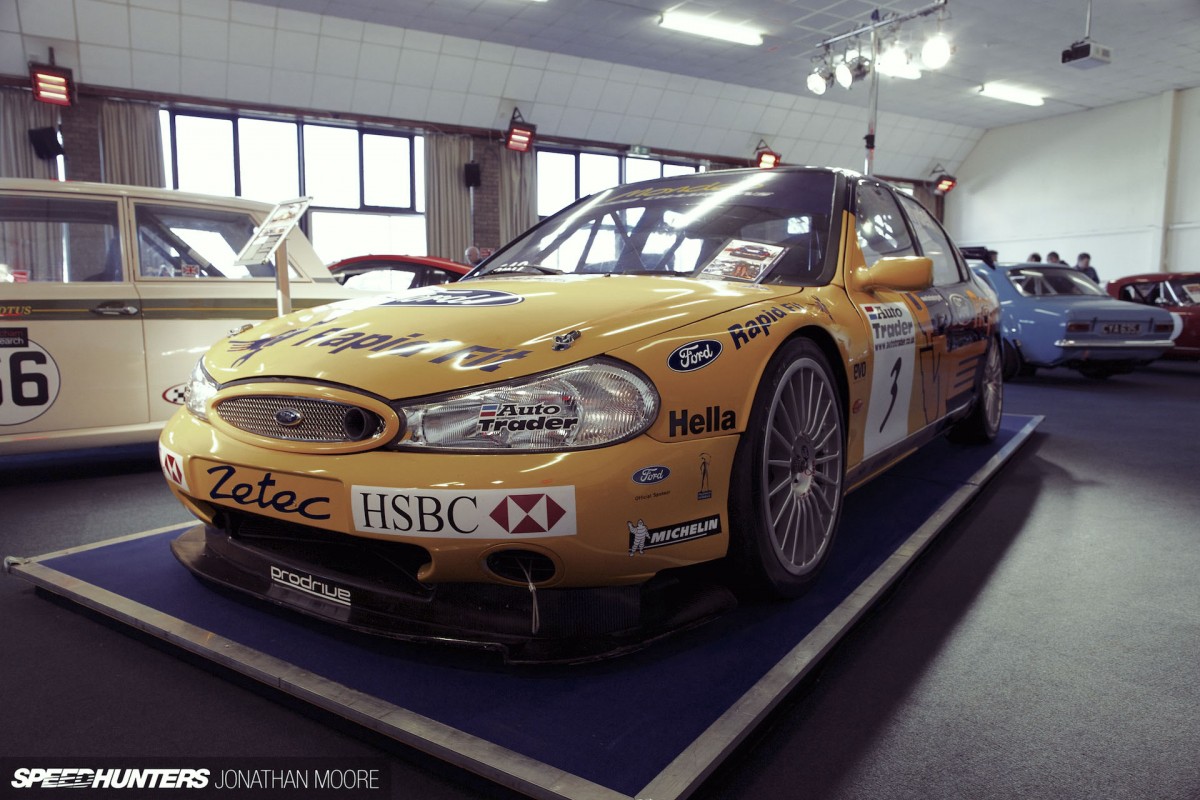 If you want to turn things up a gear or two, there was this Ford Mondeo Super Tourer. Admittedly the price of this was stratospheric, but then you're getting something that was the Formula 1 of touring car technology. It cost a cool million pounds to build. Three million a year to run.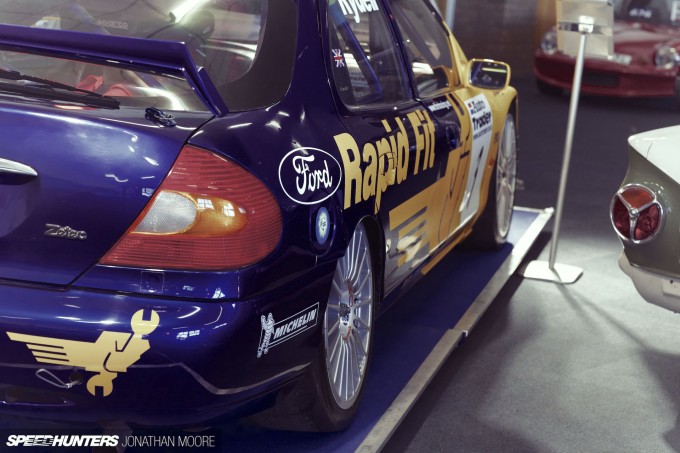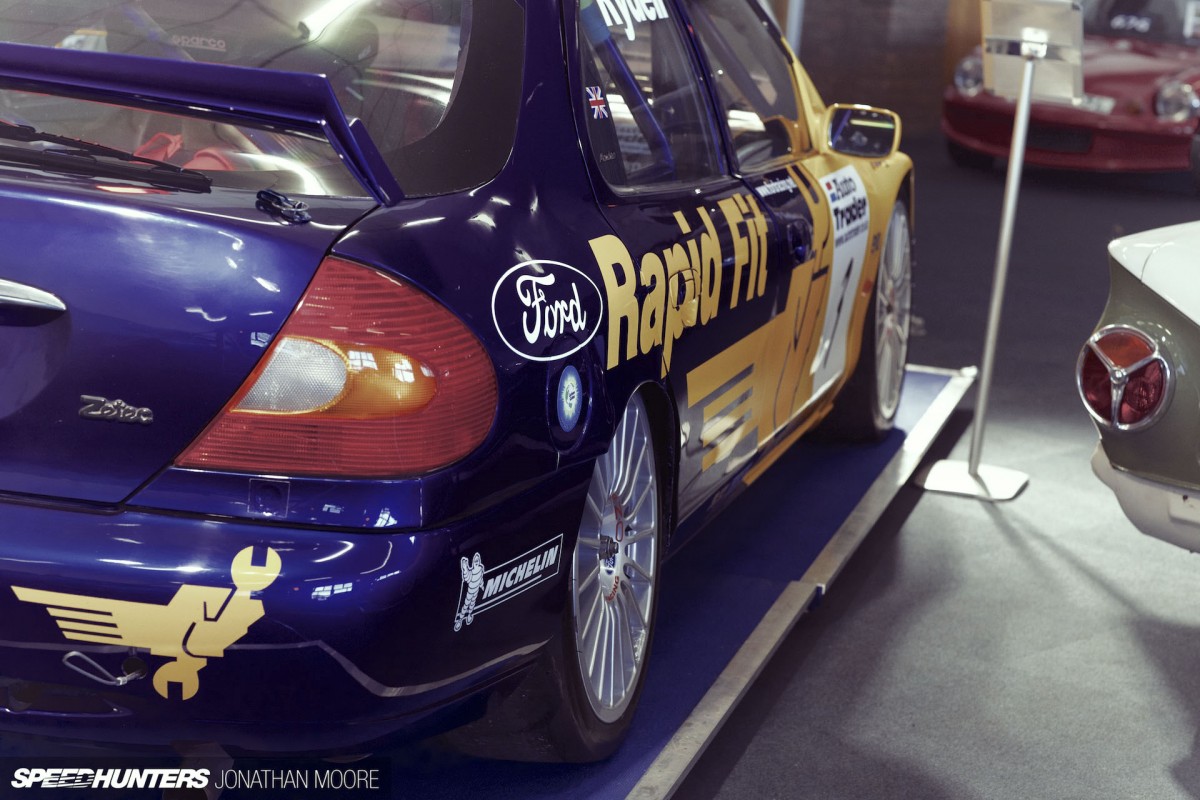 Just three Prodrive-built cars exist: one held at the factory museum, one campaigned in the historic Touring Car Championship, and then this one. Maybe now it's been bought it will also been seen at the tracks this year? If that happens, I'll start queueing now…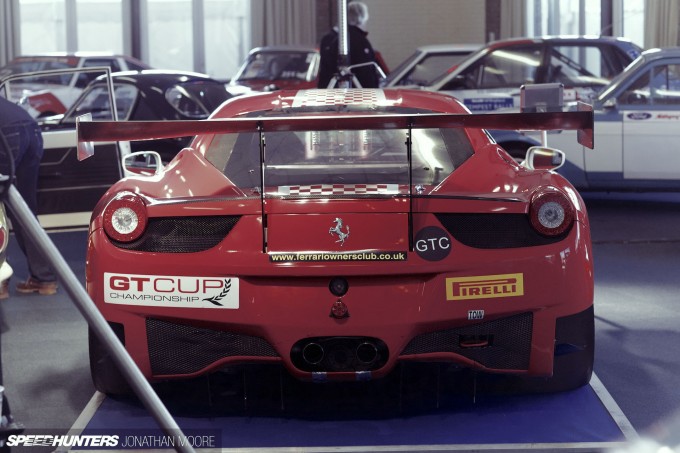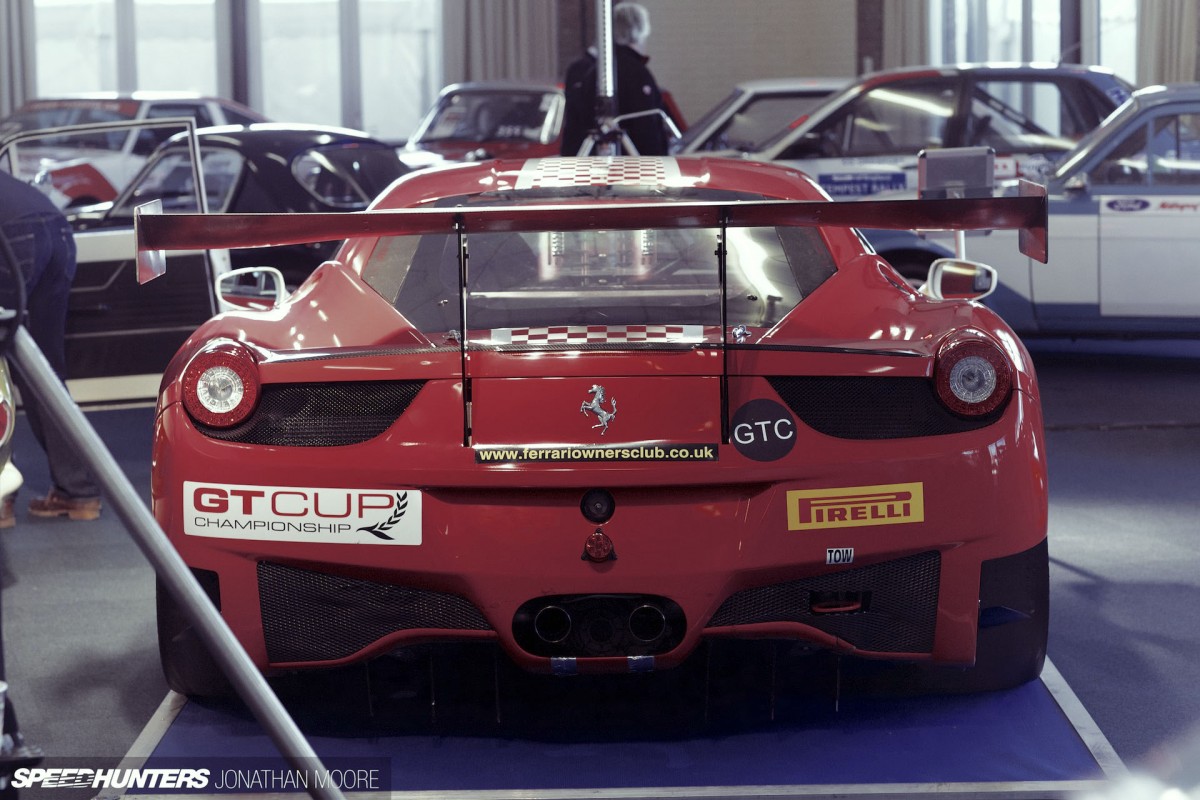 To put it in context, the Mondeo was sold for the same price that you could have bought this 458 Challenge for…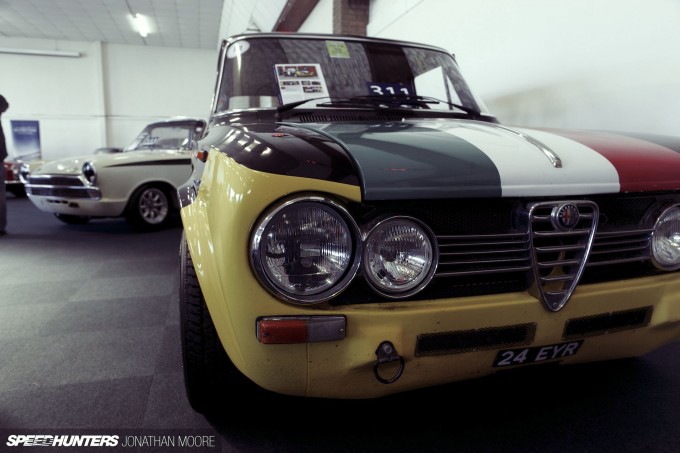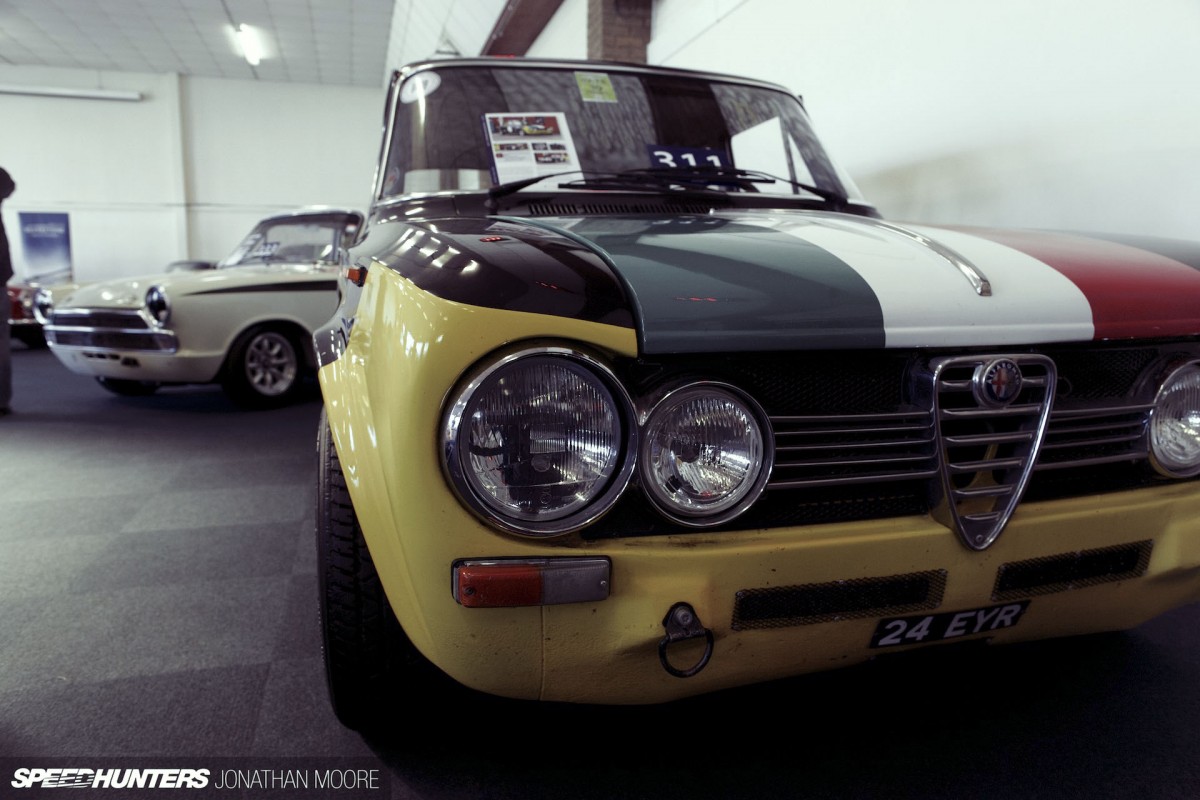 Another Alfa! This colourful Giulia Saloon Nuova was in 'fast road' spec, and again sold for a relatively small amount.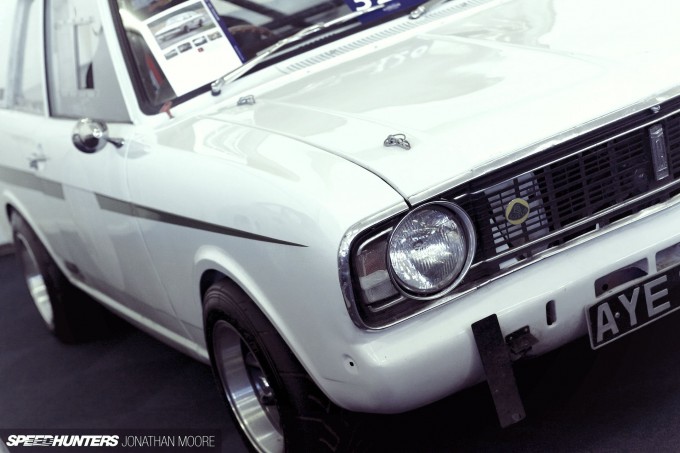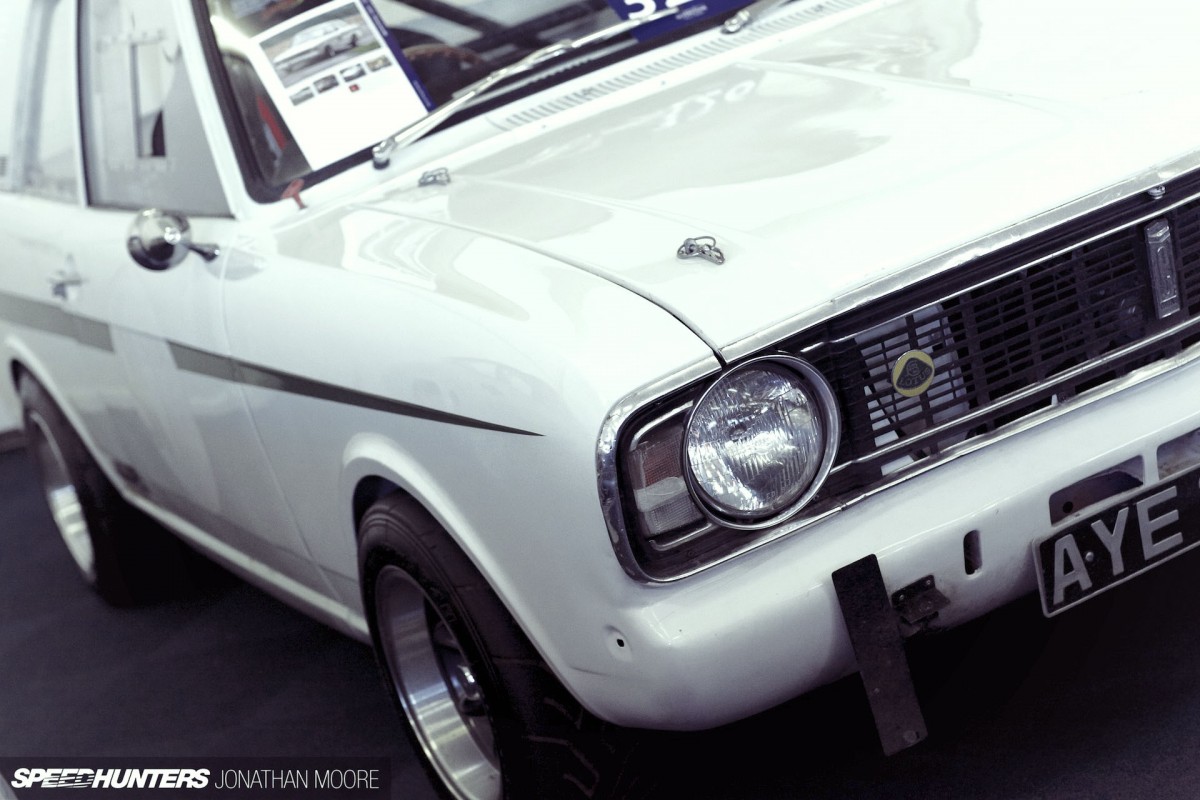 Fords are naturally always popular, and the remaining spread of the Blue Ovals finest suited a wider budget. This low-slung Mark II continued the association between Ford and Lotus to make hot Cortinas, following on from their success with the original shape. It's not quite the beast that the V8-powered versions became, but it still looked the part.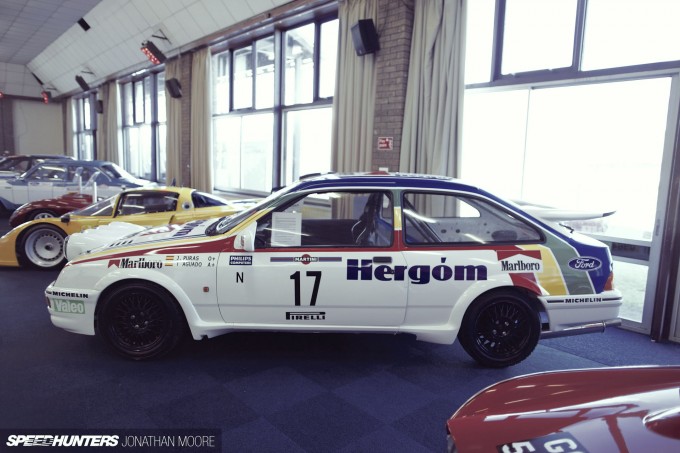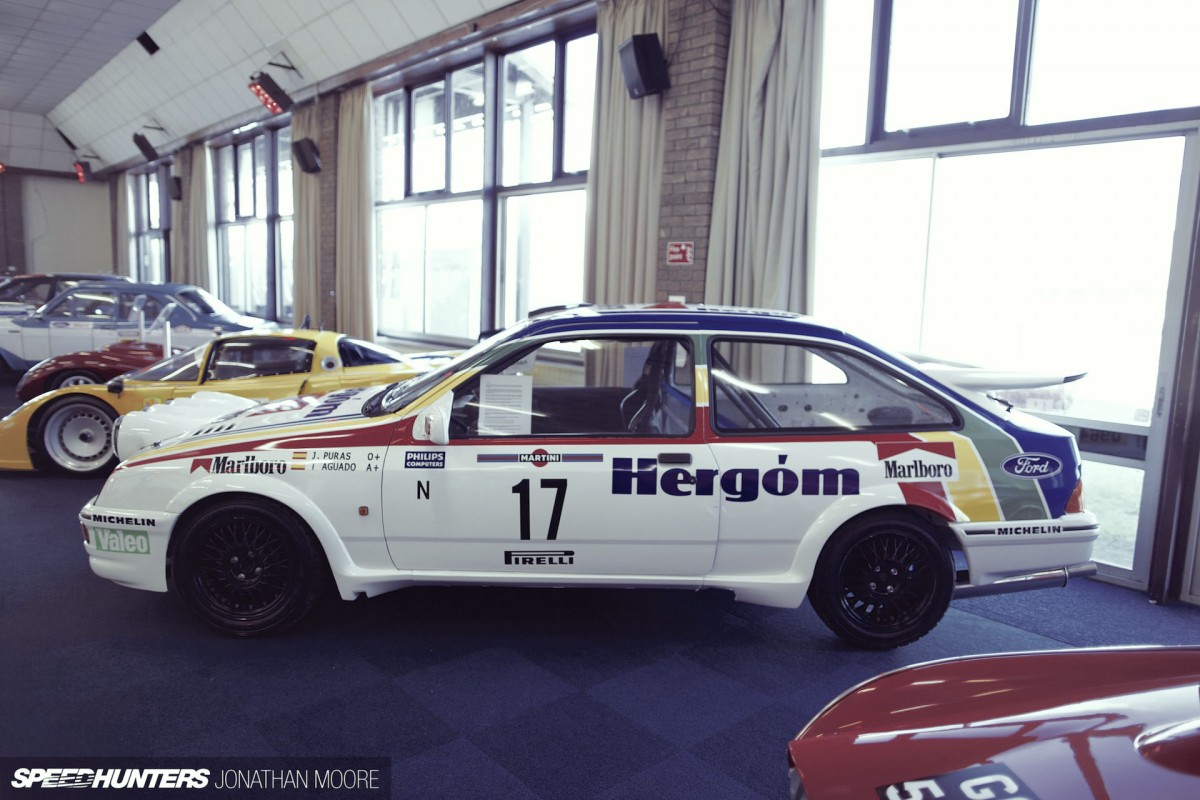 From heads to whale tails, and the over-the-top in every sense rears of Ford's '90s competition cars.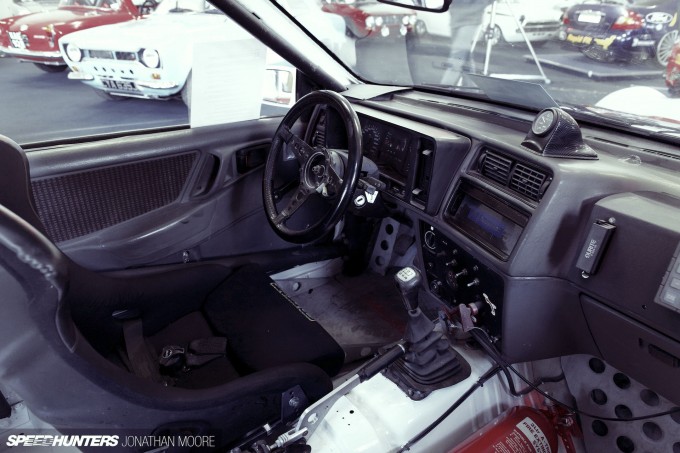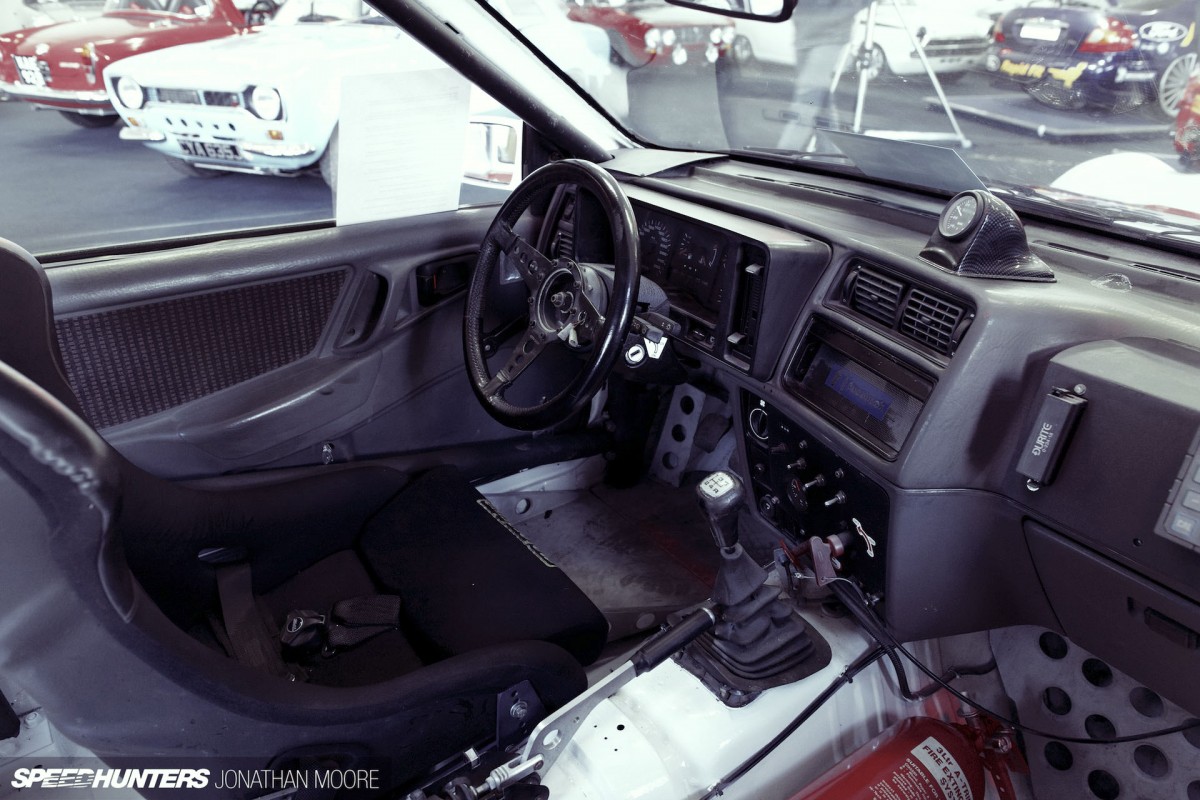 The Sierra three-door would spawn awesome road machines, like the RS500 tourer of course, but they were also handy rally cars when the wide bodykits and big spoilers were added to counteract lift. Despite their size, they showed that two-wheel drive could still fight it out with the all-wheel drive opposition.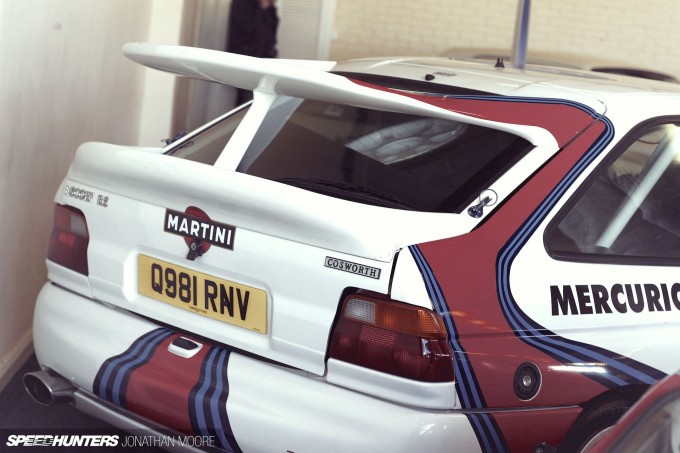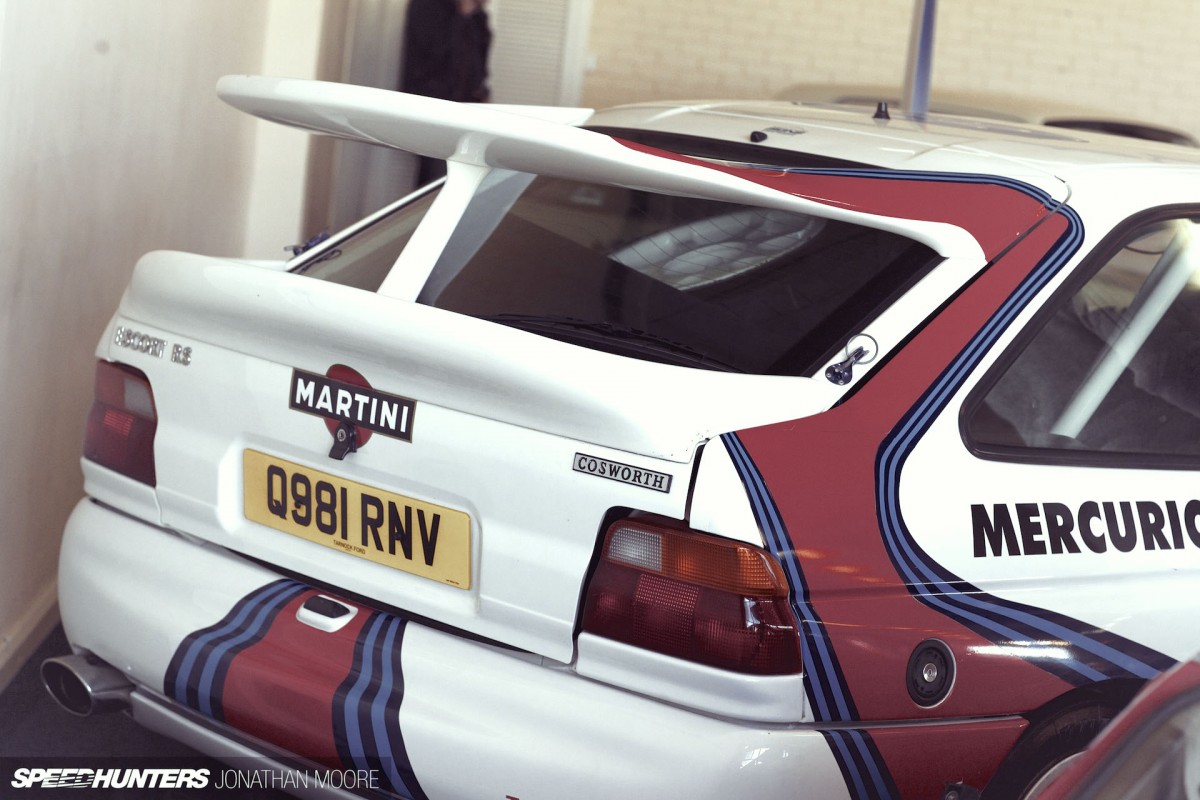 The more nimble Escort took over the mantle from the Sierra, and in WRC form was winning stages on its first international rally. This is a time-warp Group N-spec Cosworth, currently carrying iconic Martini colours, and with the same kind of full-on tail spoiler.
The Senna factor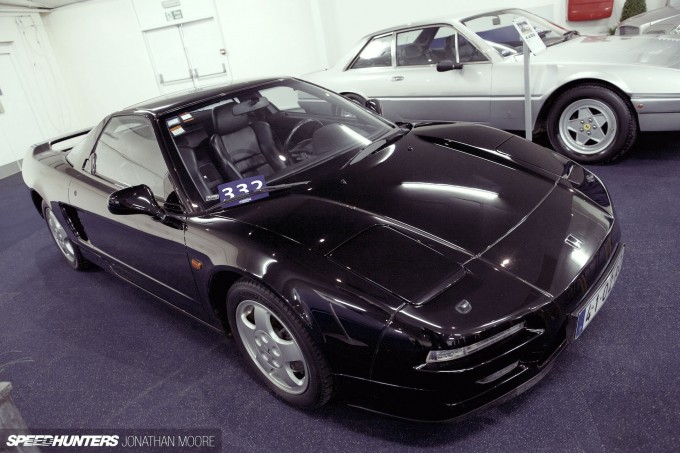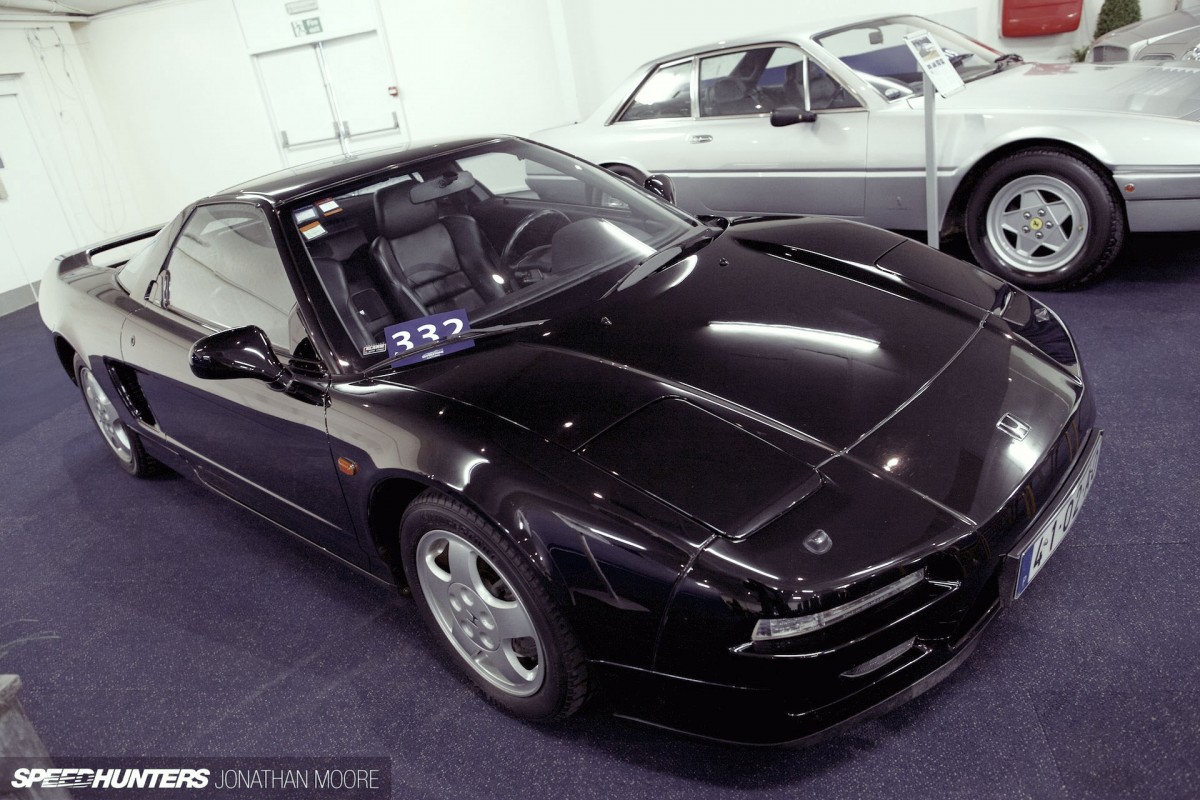 Moving back through the foyer, and a patriotic trio of red, white and blue Minis, it still wasn't over. In fact, anything but. An NSX is always something to purr over, but this one is even more special: it was owned by Ayrton Senna.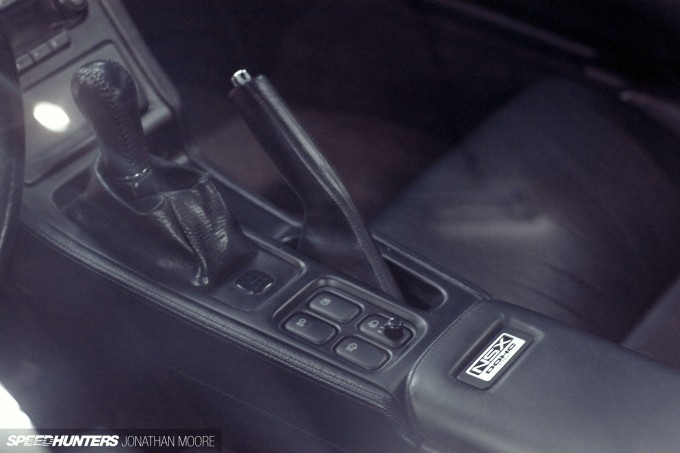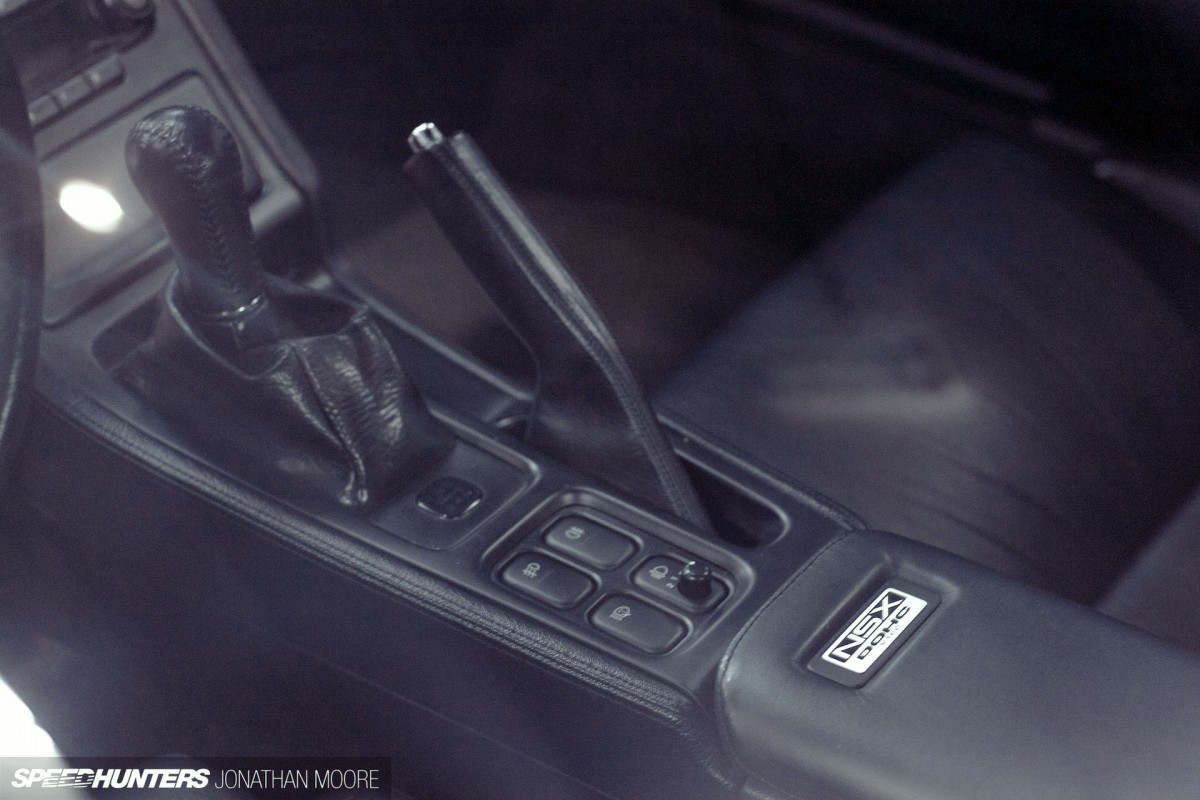 This NSX was bought for Senna to use when he visited his best friend in Portugal (why don't my friends do that?) and was the same spec as Senna's personal car back in Brazil.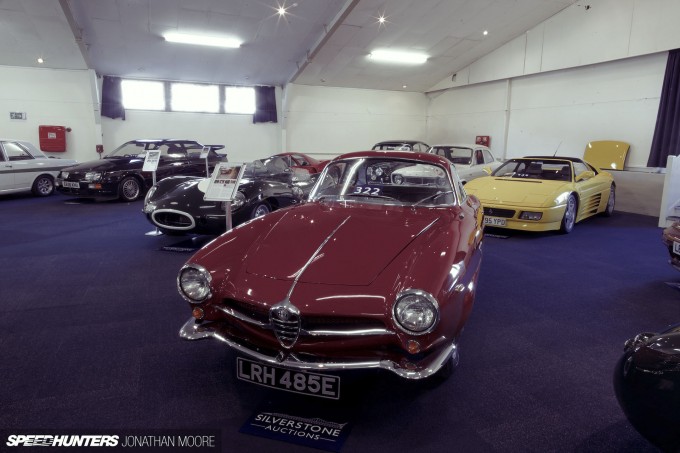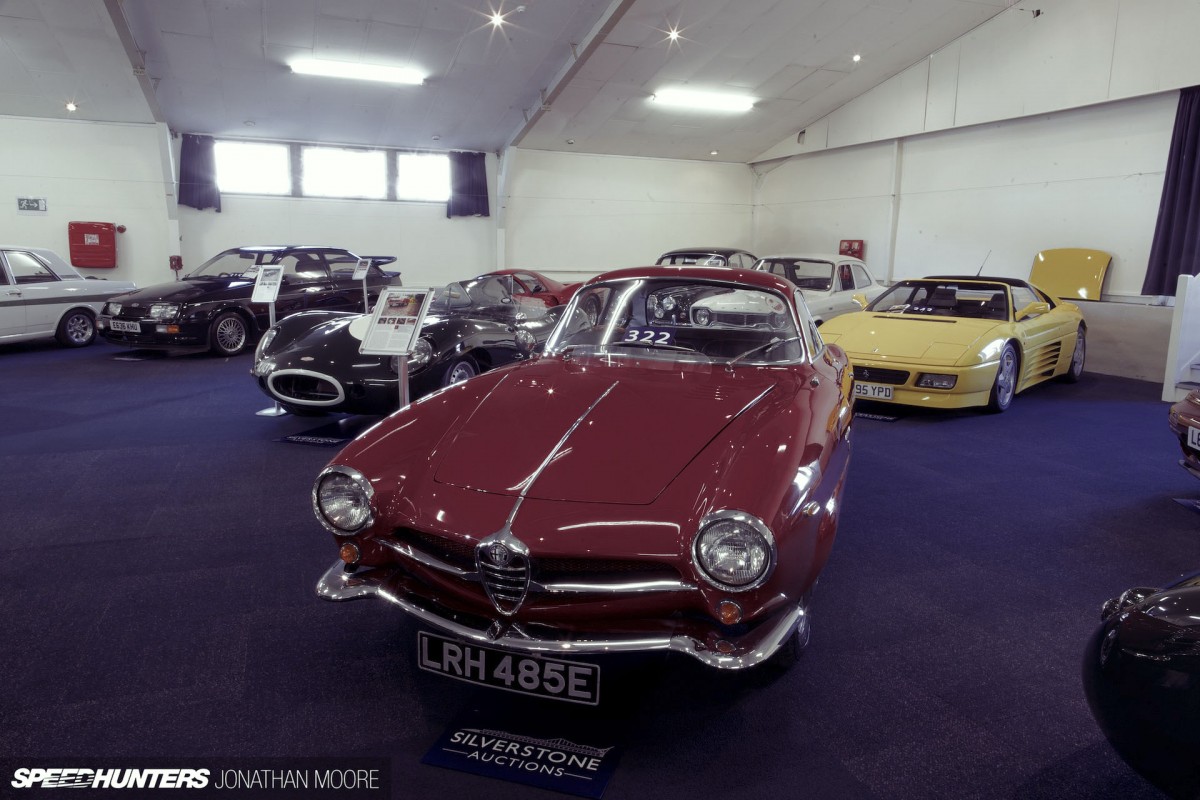 Although I'd made a beeline straight for the NSX, this third and largest of the halls was again full of incredible machinery. More Alfas. More Ferraris. More Fords. My single disappointment was the gasp at seeing a P4 in the background leading to a long exhale when I saw the predictable sign that it was a Noble-based replica. One day I'll see a genuine P4!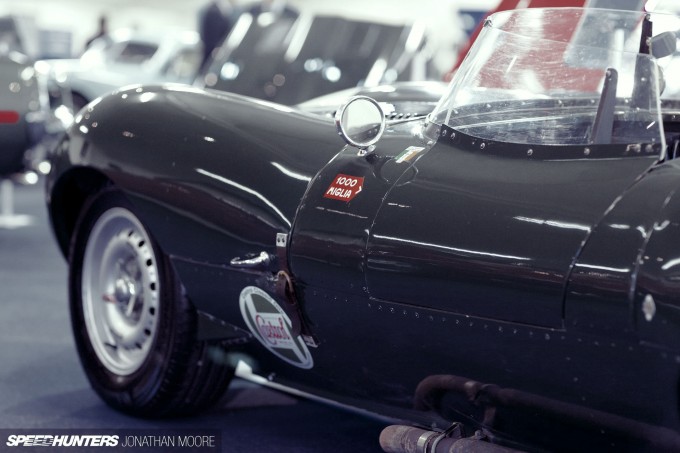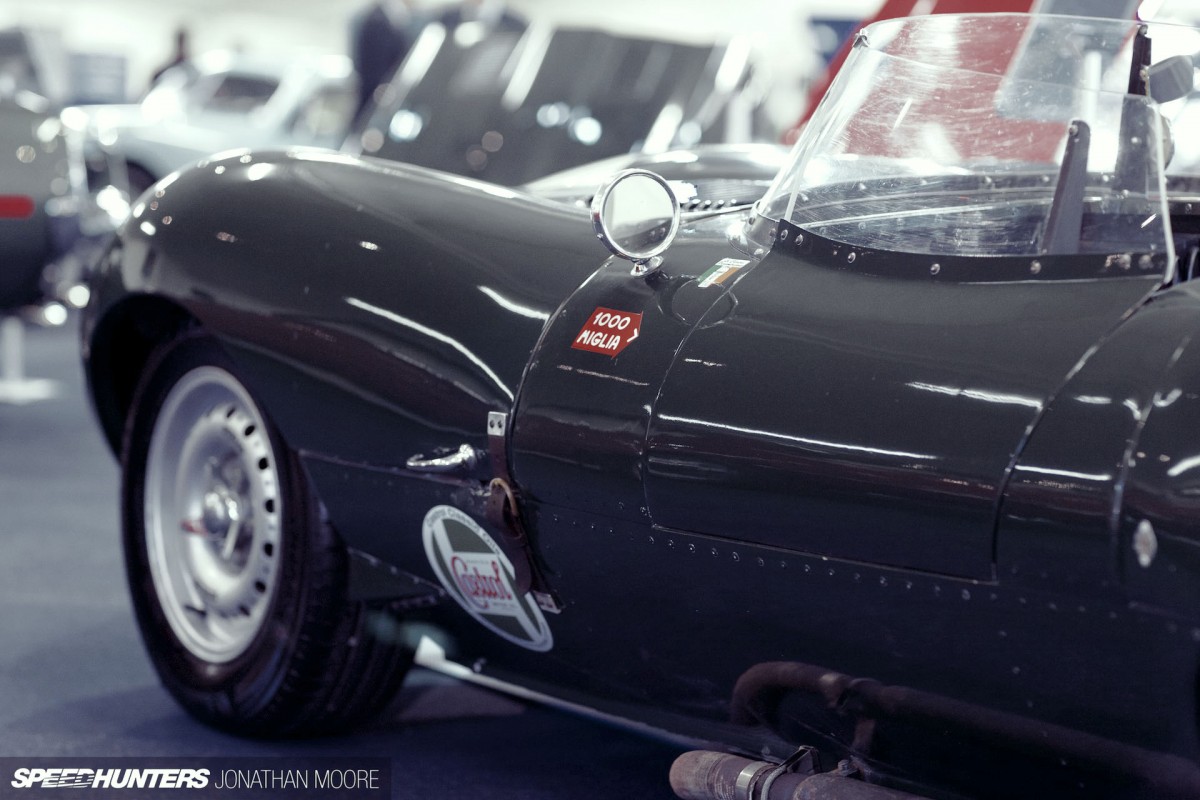 Another replica was this D-Type Jaguar, but to be honest, like the P4 it's really the only realistic way you can experience one of these rare and exquisite machines in the flesh. What I like about this one is how it looks a little rough around the edges: it has an honest-looking patina to it, complemented by the period signage and Mille Miglia sticker.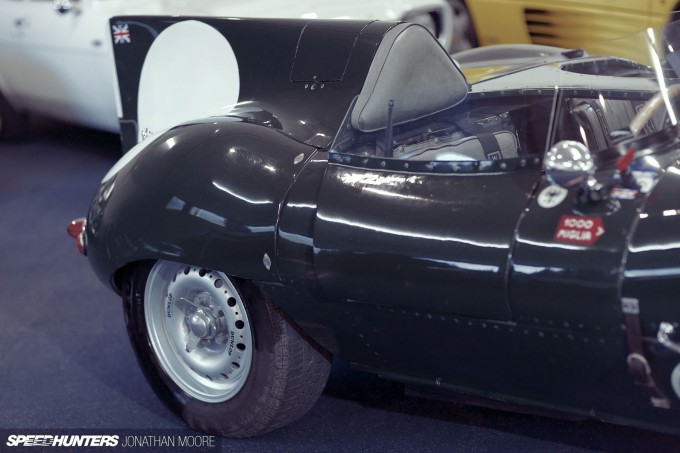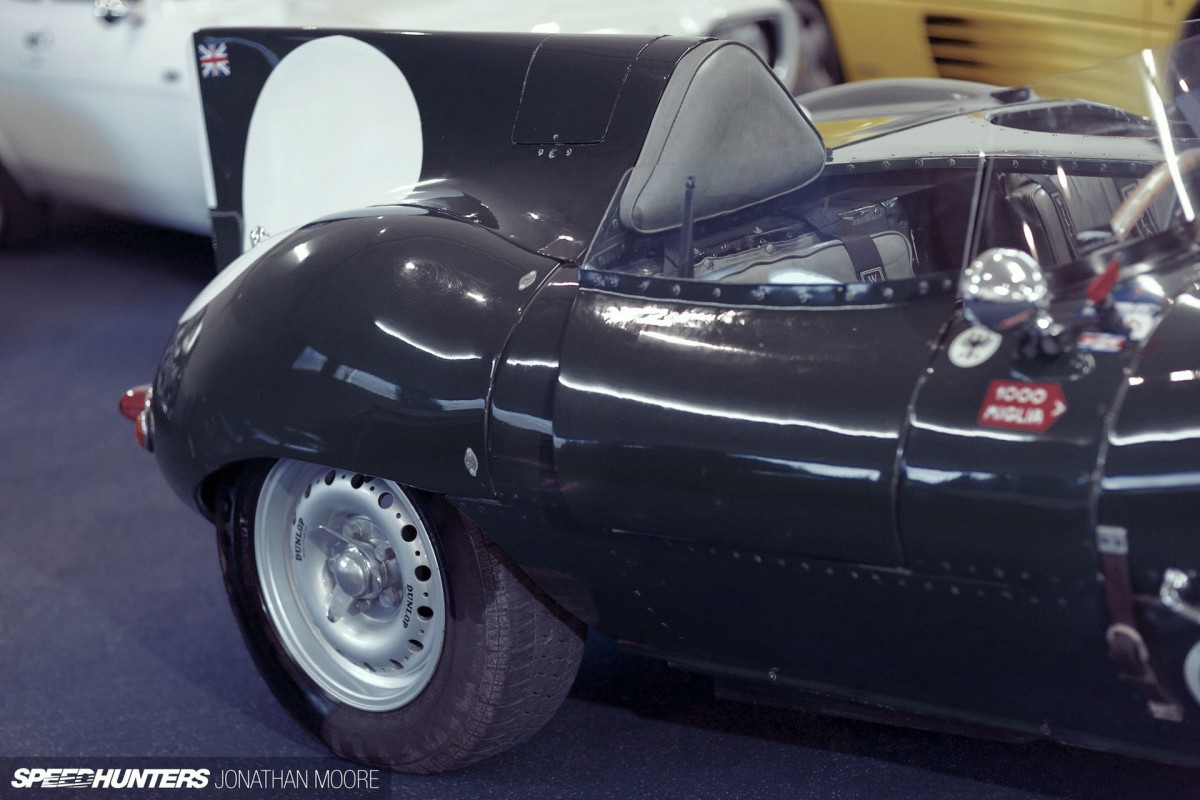 The 4.2-litre straight six comes from a '72 XJ6, so this D-alike is fearsomely quick. Having ridden shotgun in a genuine D, that means it's going to be pretty startling to drive.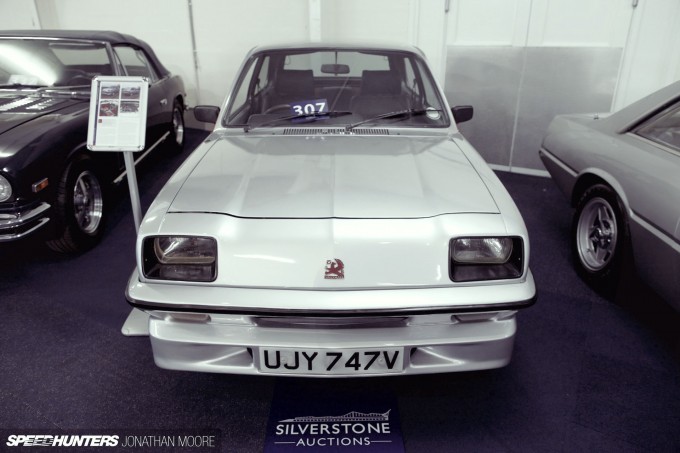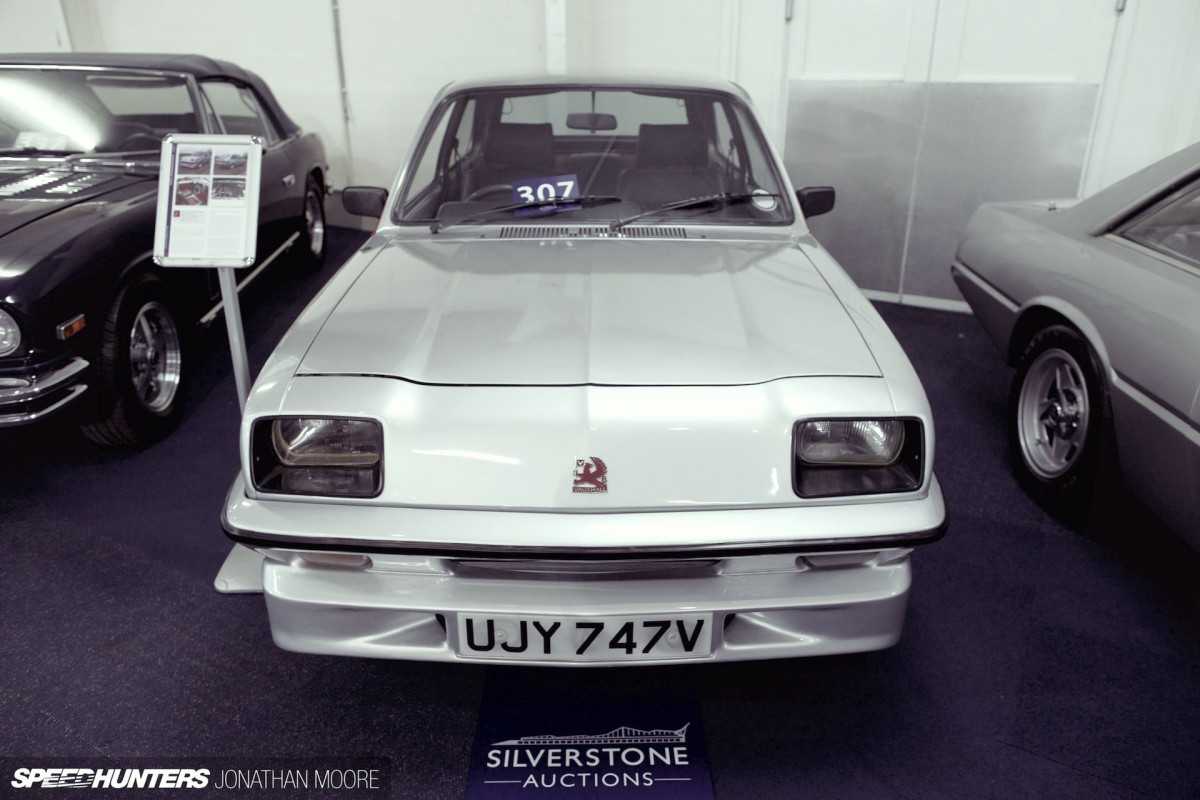 I feel ashamed for not showing Vauxhall more love, one of the UK's oldest car manufacturers. Their '70s output shouldn't be ignored, with cars like the Firenza and this, the Chevette, neat little buzzboxes. Like with the RS2000, how can you not like the slant nose?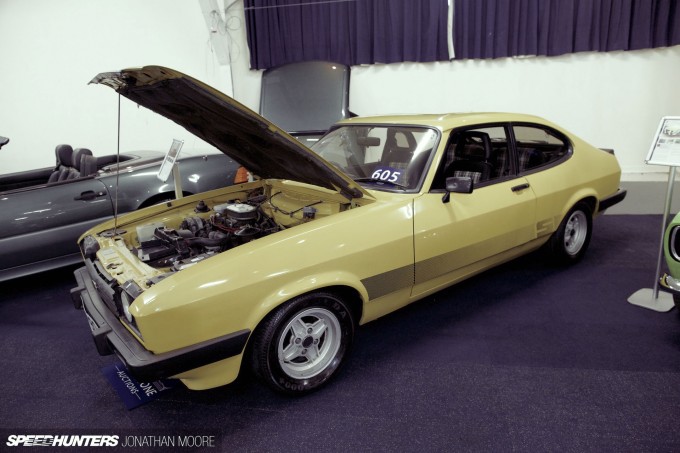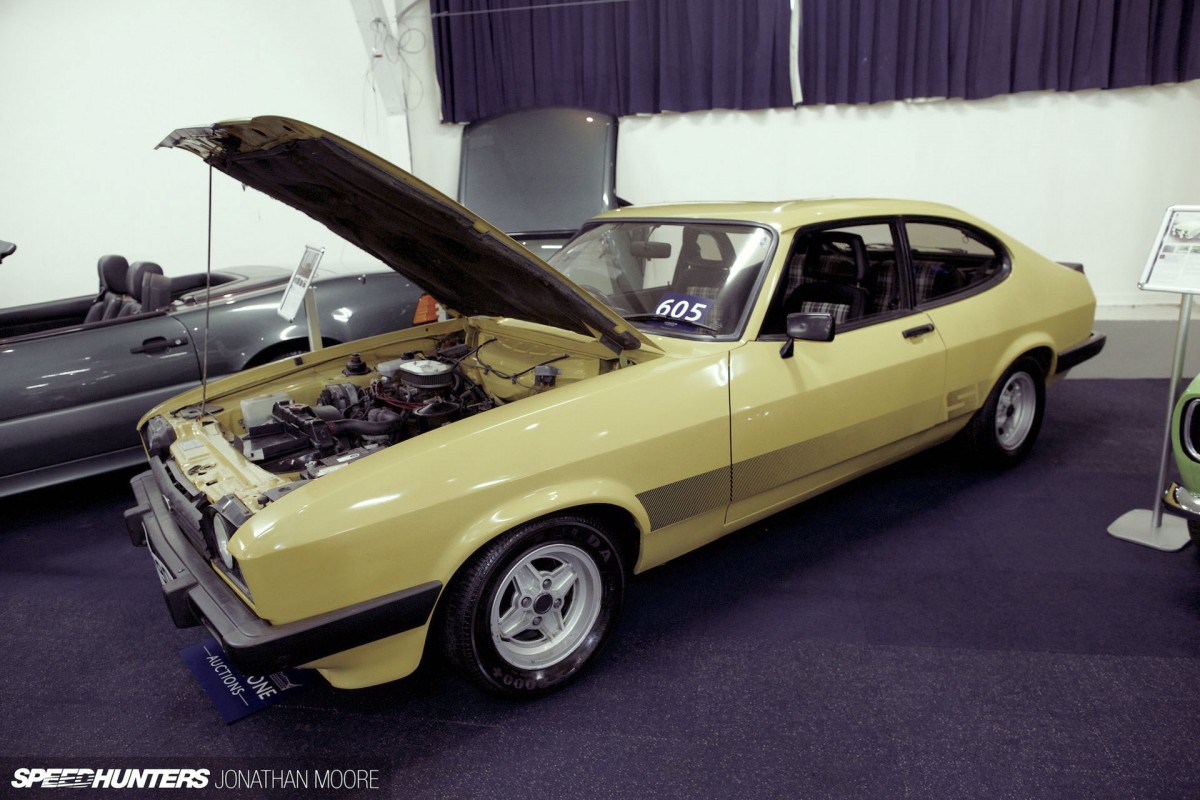 If I have a love for Alfas, I have a reverence for the Capri. My parents had a 2.0S, so I got overexcited when I thought this might be the same model, with its S zoom decals, but I was wracked with jealousy when seeing it was the up-gunned three litre model from the year after. The yellow paint might have been a bit too canary, but the Capri's condition was excellent, and the price unbelievably low…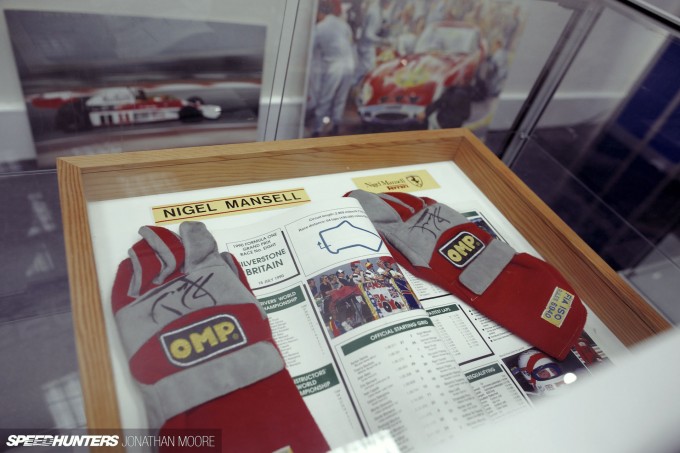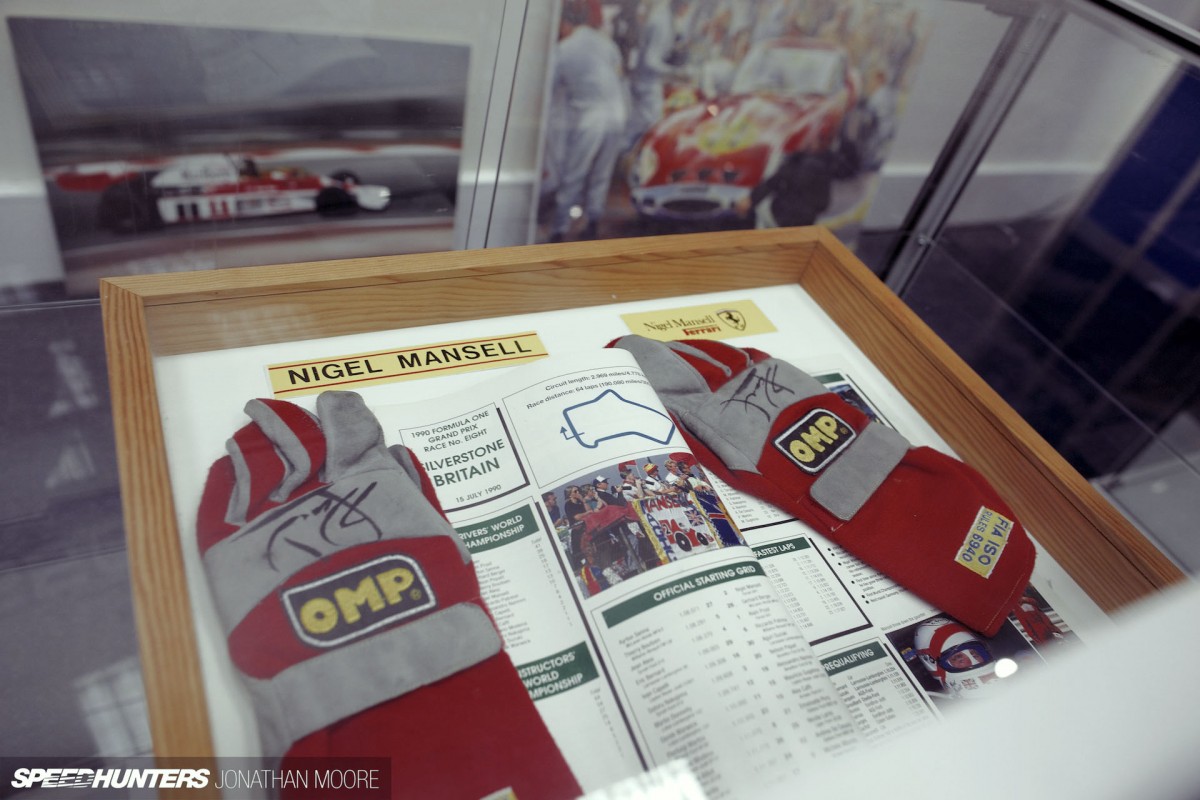 The final flourish of lots was in the shape of automotive memorabilia: bits of F1 cars (random bodywork, exhausts, rims and the like), helmets (including James Hunt's) and gloves, luggage and general ephemera.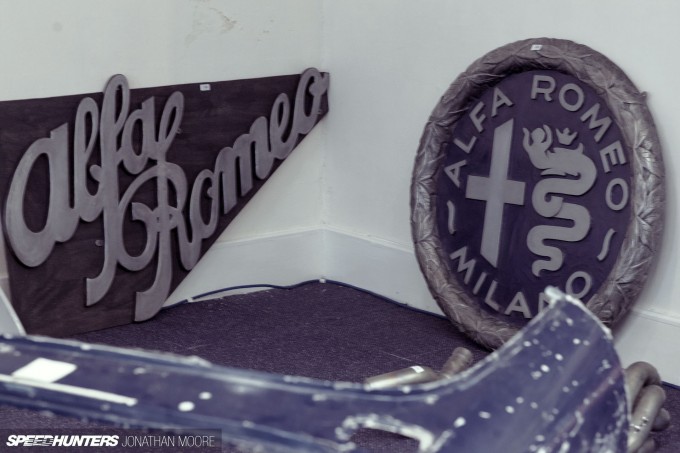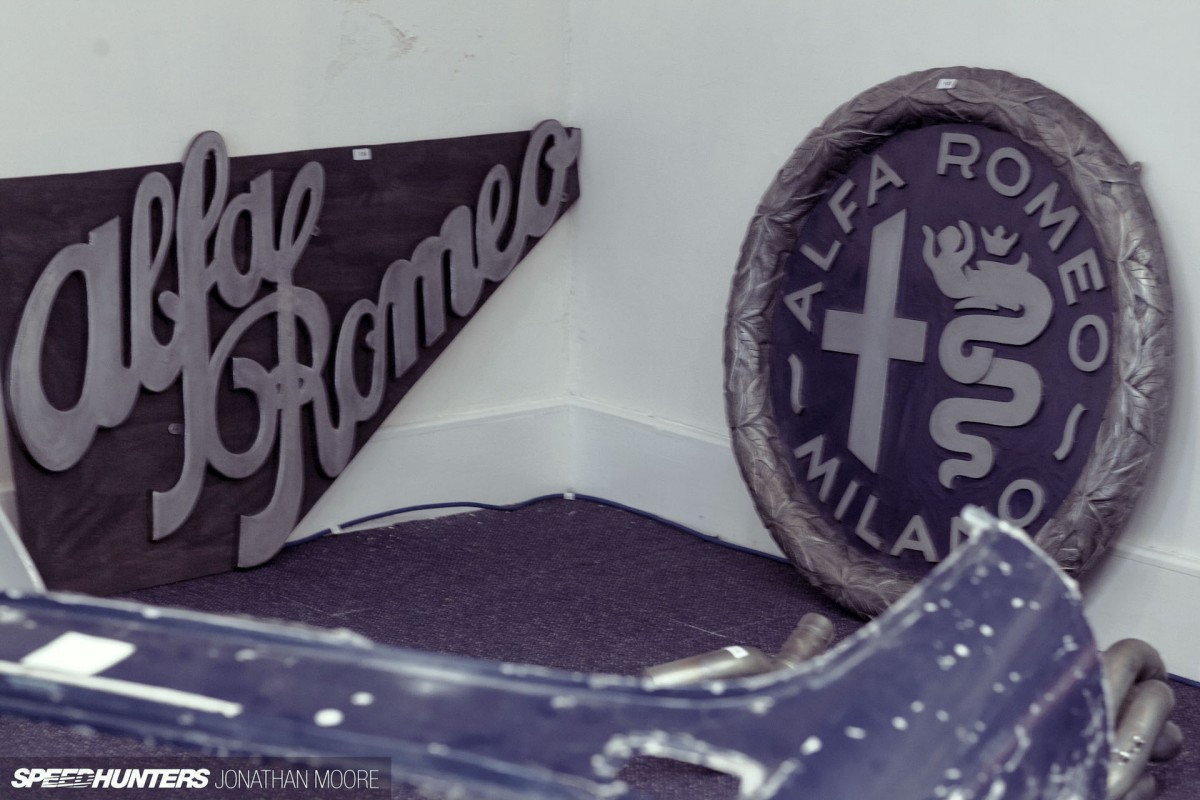 Then they had these oversize signs… I quickly had to excuse myself.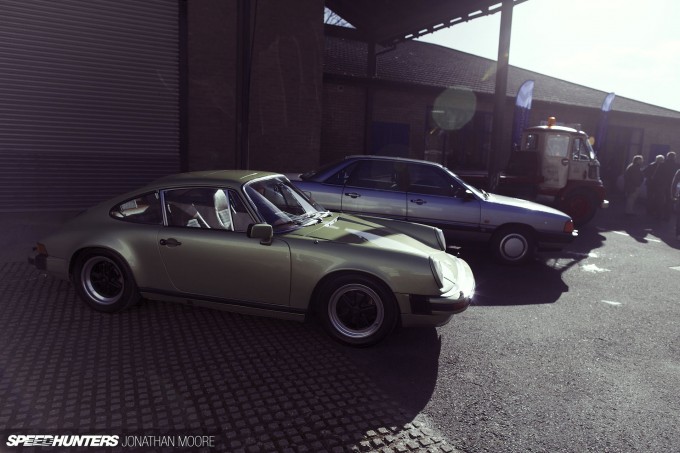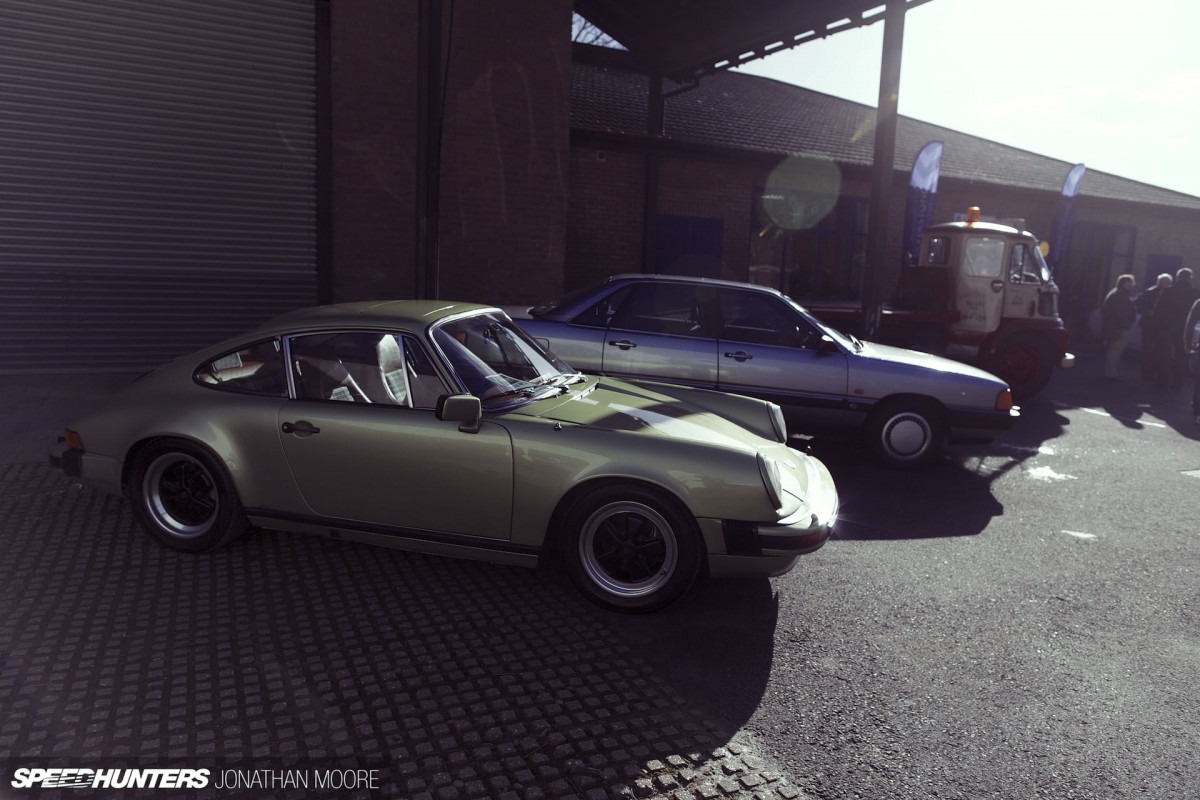 So really, this kind of auction really ticks all the boxes. It reinforced for me that, should I both get a bigger house and a more understanding bank manager, I would opt for quantity and affordable classics over exclusivity, luxury and modernity. For a bit of fun, I recommend assigning yourself a virtual but realistic amount of money, and then perusing the lots to see what you could have ended up with in your dream garage for that amount. The thing is that here the dream could actually become a reality…
Jonathan Moore
Instagram: speedhunters_jonathan
jonathan@speedhunters.com