It started in Africa…
Rally cars have come in all shapes and sizes over the years. Many have become icons, particularly from the Group B era, but there are plenty of other less obvious cars that deserve our respect. Looking back to the early decades of post-war rallying, the events were unimaginably long and tough compared to today's relative sprints – true endurance rallies, cross-continent epics.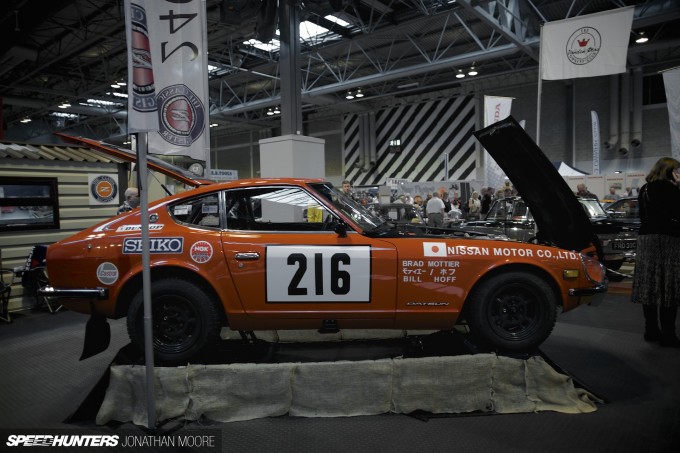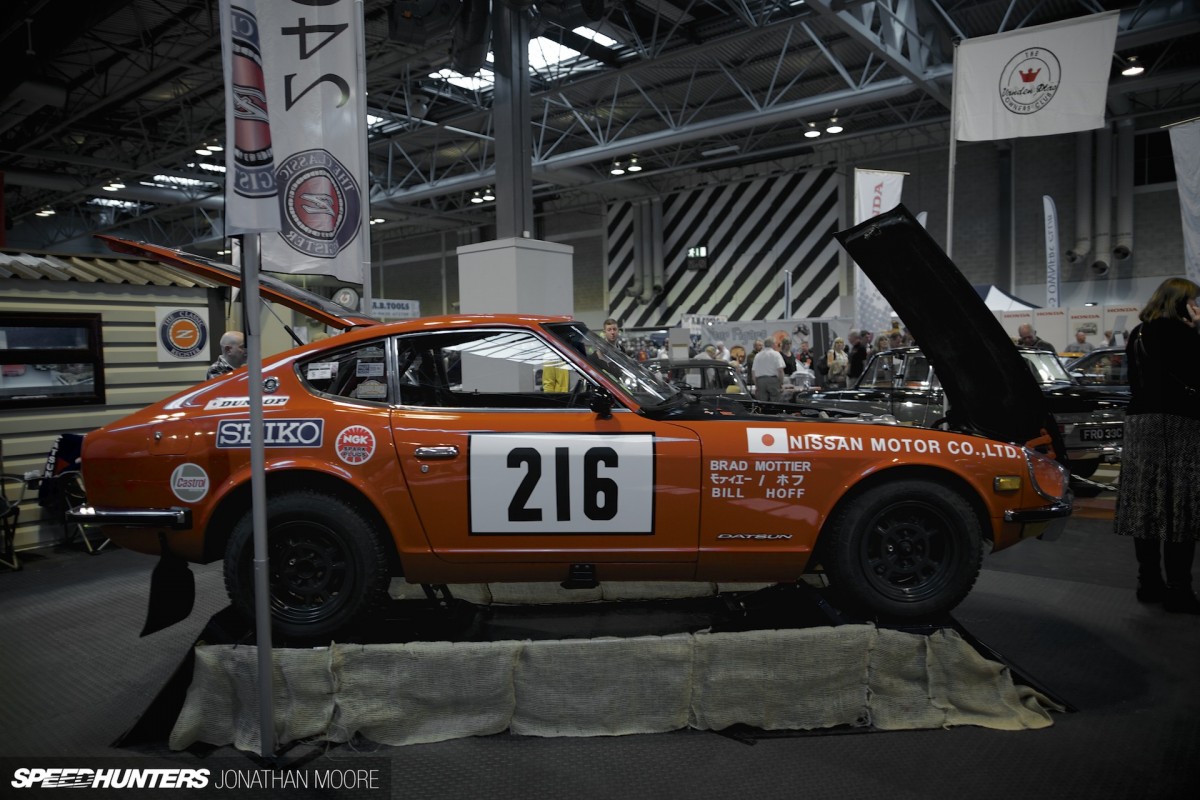 Starting off with two more typical rally machines, I always wanted to spotlight three rather more quirky motors – all of which I hunted down at the recent Classic Motor Show at Birmingham's NEC. The latter three illustrate that it's not necessarily about power or even looks to make a great rally car: I've got a tribute build, a car that can't help but put a smile on your face and a surprisingly successful British classic to show you. First of all though, an instantly recognisable 240Z.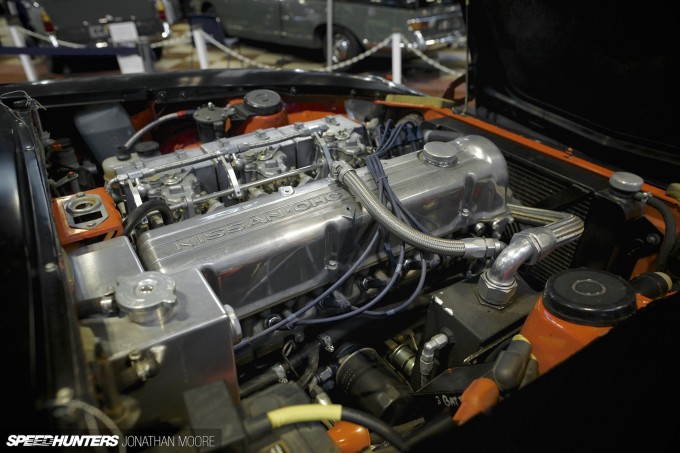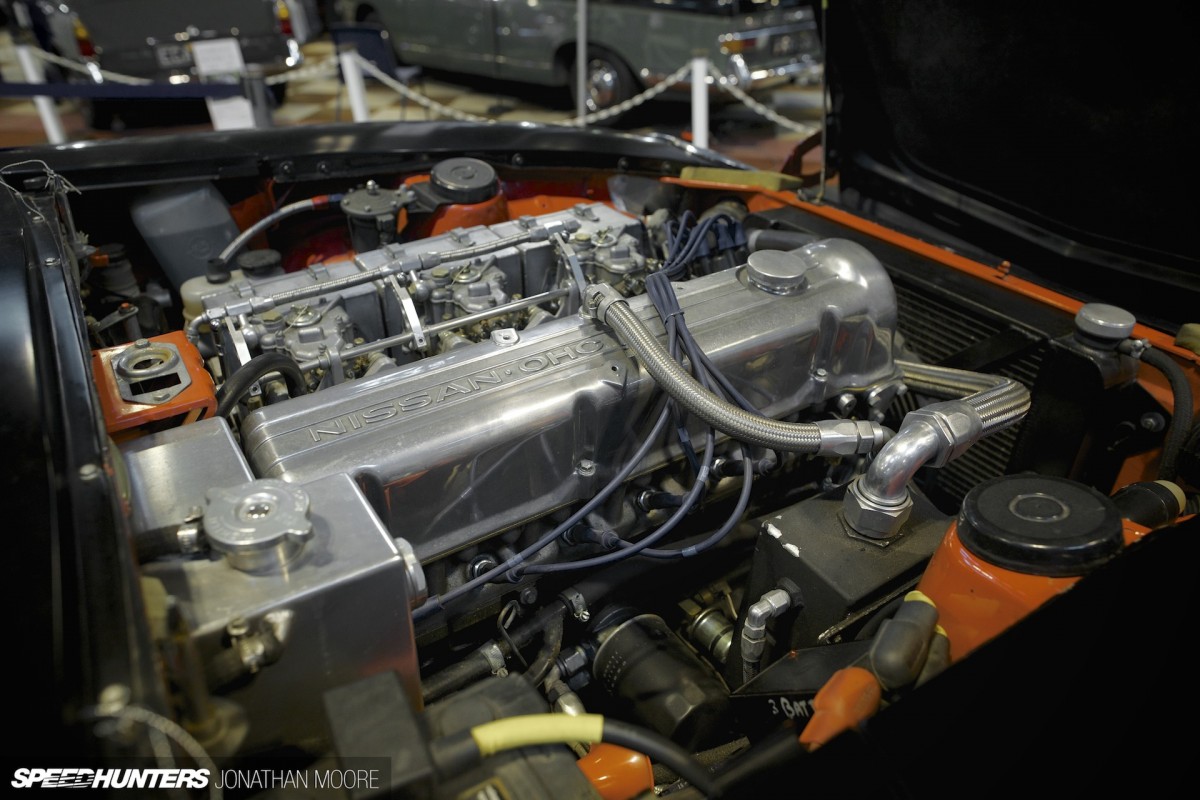 This is a replica of the 1973 winner of the East African Safari: the colours of the works cars are always popular choices as an inspiration for builders and the original inline-six always a joy to tune up.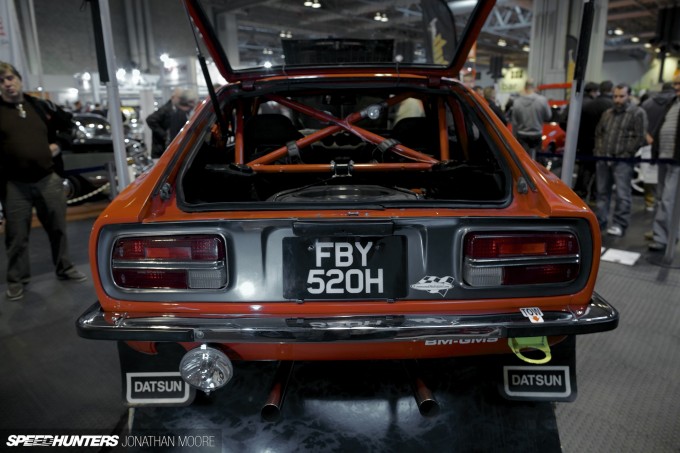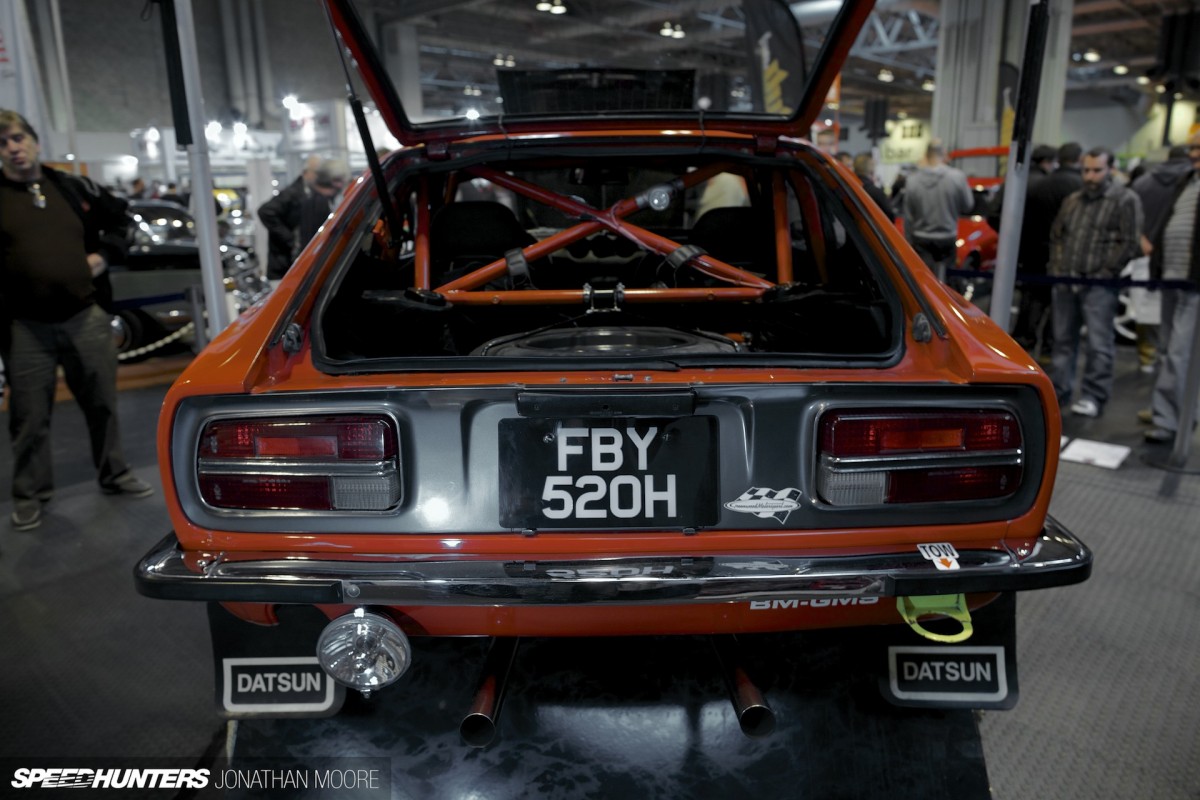 But this isn't a Z that's been tricked up to look like a proper rally car: it is a proper rally car.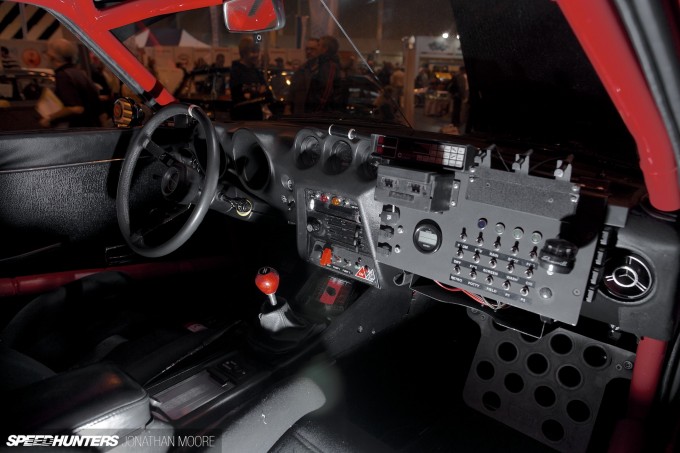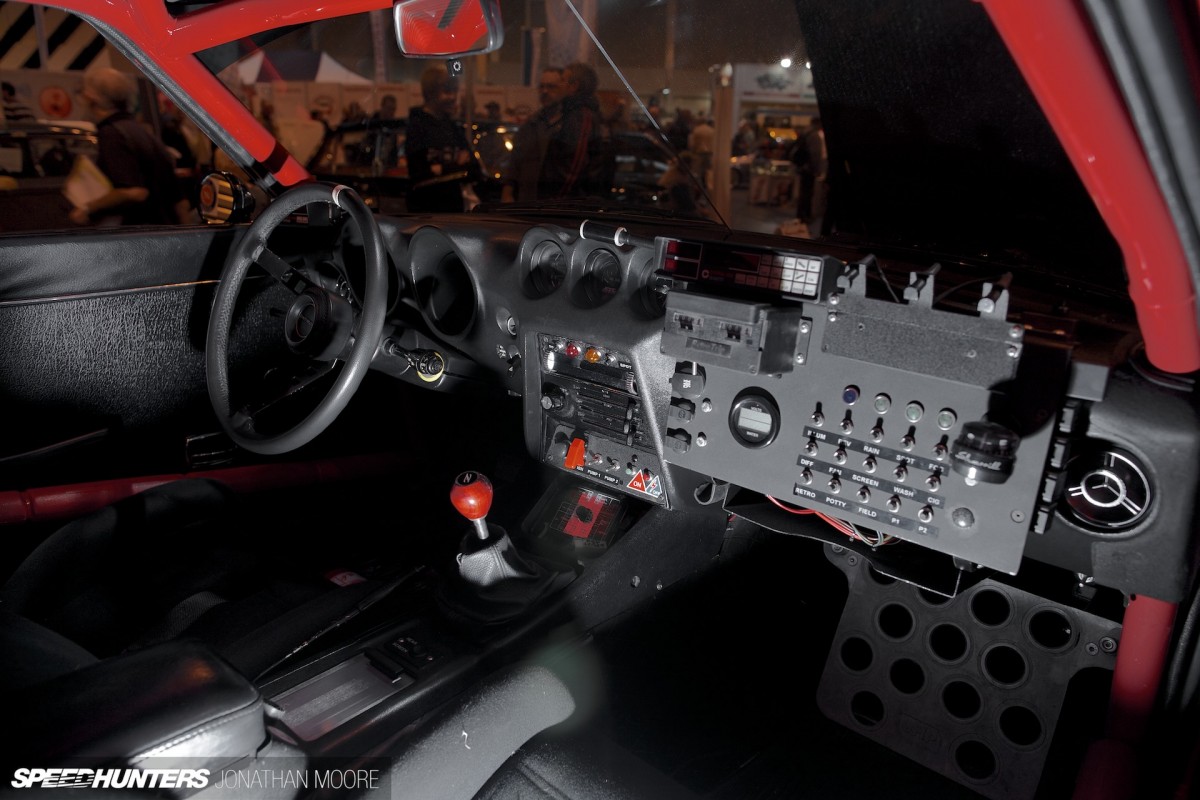 This 240Z has had some serious equipment installed inside, and is kitted out to handle the hardships that the modern long-distance versions for classics continue to present.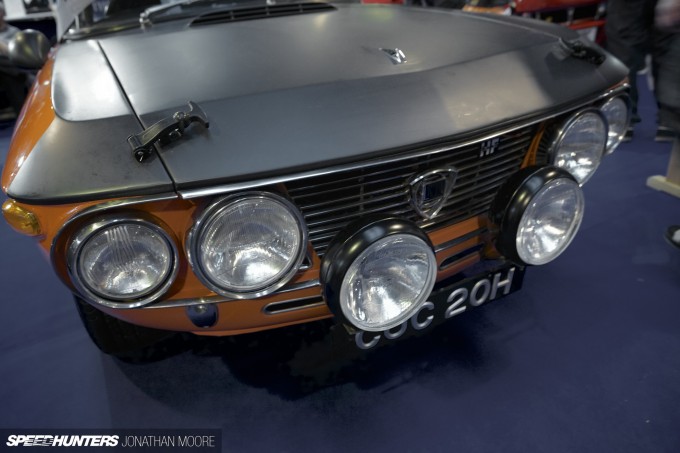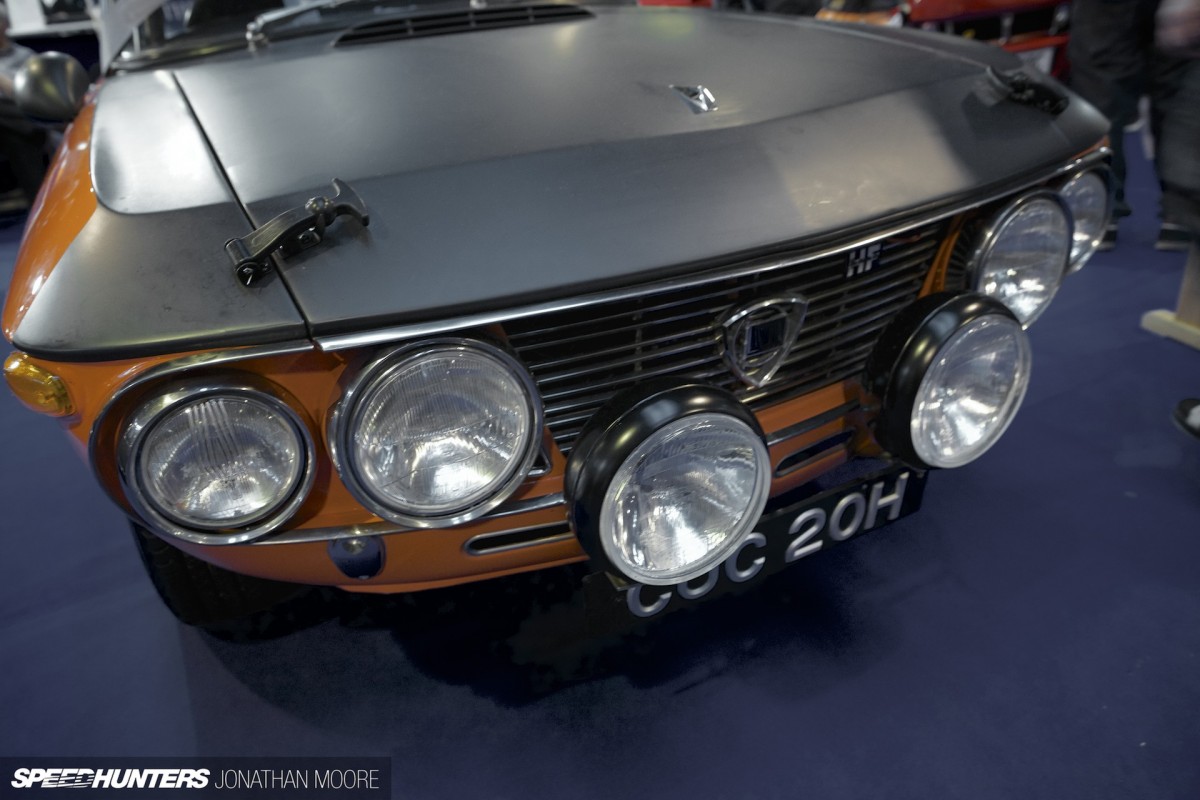 The Lancia Fulvia is perhaps the lesser known of the Italian firm's rally output, relatively speaking, but it was the precursor to all the iconic cars that followed. Like its descendants, it was also successful, giving Lancia its first major rally trophy by winning the International Championship for Manufacturers title in 1972 – the first of 11 world titles they would win during over 20 years at the top level of rallying.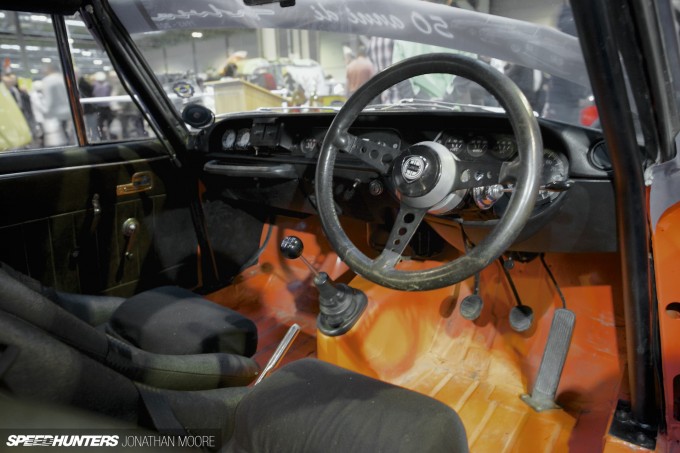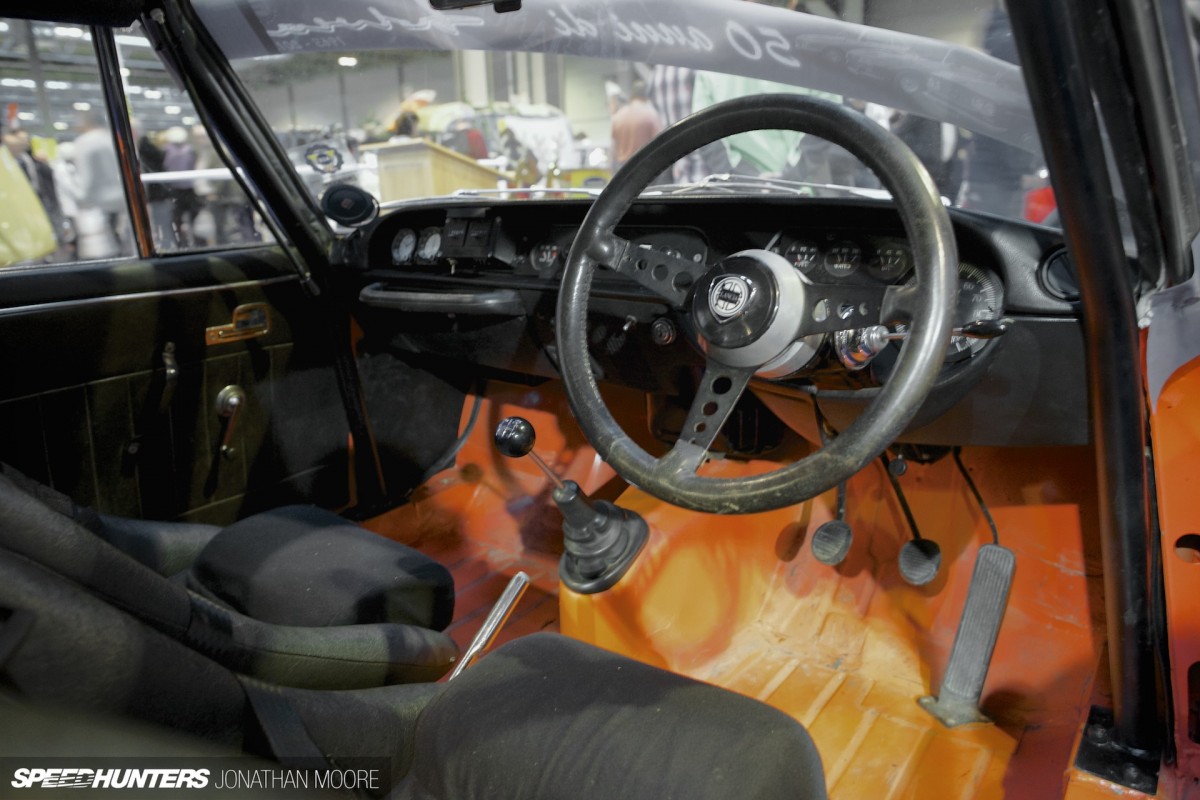 This is a 1969 Series 1 Coupé Rallye 1600 HF. One of only 30 or so right-hand drive Fulvias in the UK, it was converted to rally spec in 1971 and regularly rallied during that decade. In the '90s it was converted back to road spec, before the most recent owner returned it to rally guise once again in 2012, following a bare-metal re-re-rebuild.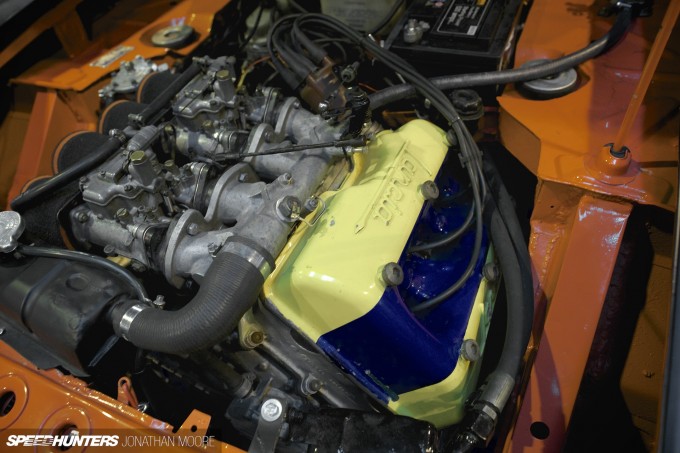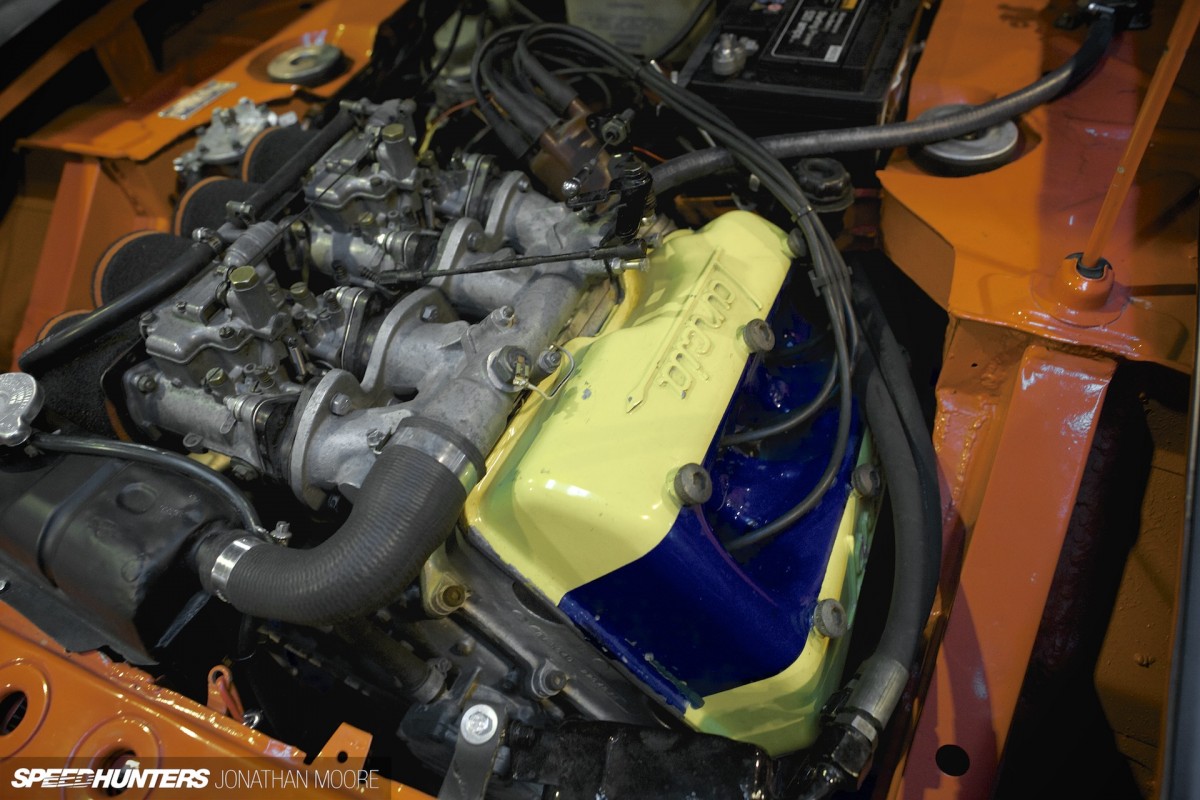 The 1.6-litre narrow vee four cylinder was an evolution of the previous 1.3-litre unit used previously; this was the final driveline development on the Fulvia and would last from '69 till its last tilt in rallying in '74. The base unit is very compact, though tall for the lowline bonnet of the Fulvia, so the engine was canted over a full 45 degrees to the exhaust side.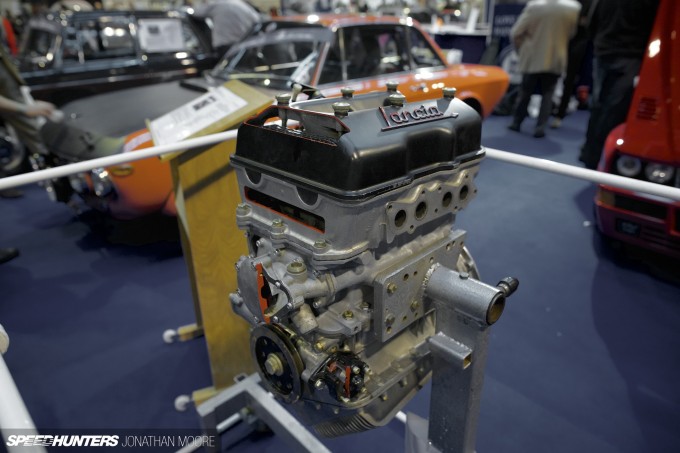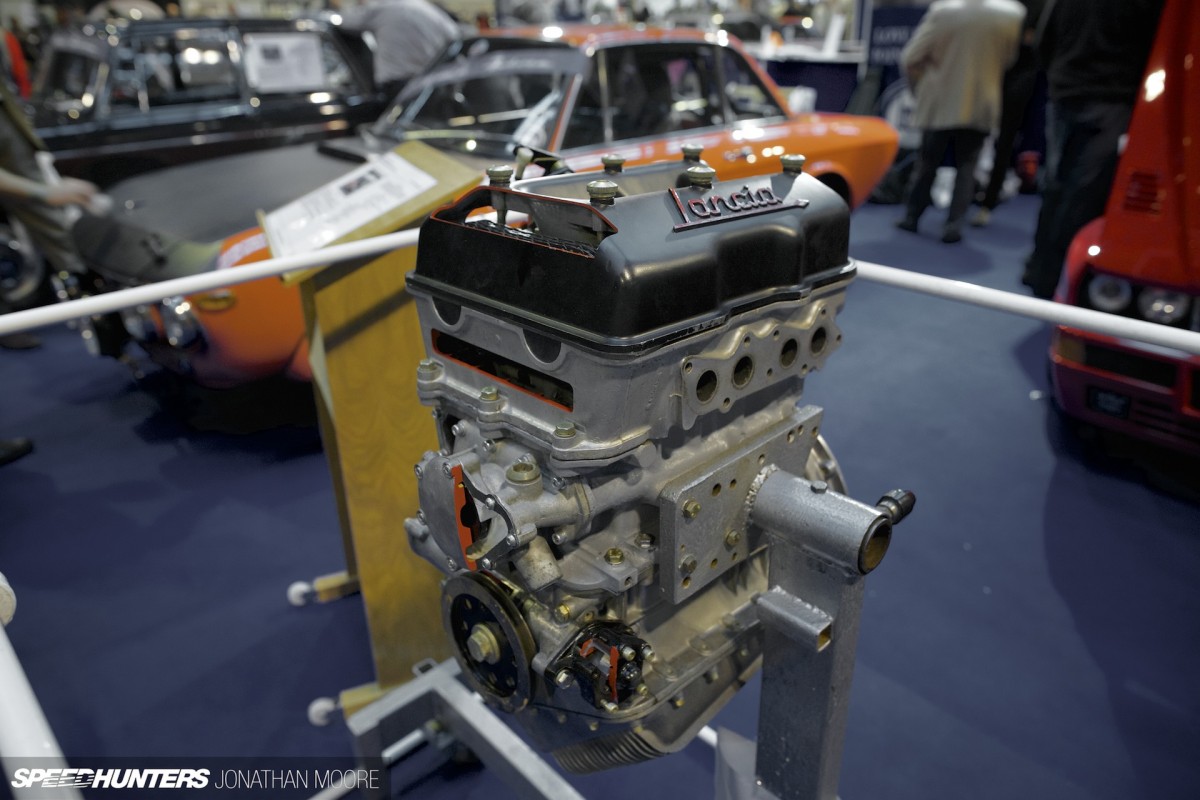 It's a beautifully compact design; the angled sump clearly shows the angle of the installation. The cylinder head and crankcase were die-cast aluminium, with only the block made from iron. The 115hp was delivered through a close-ratio five speed 'box.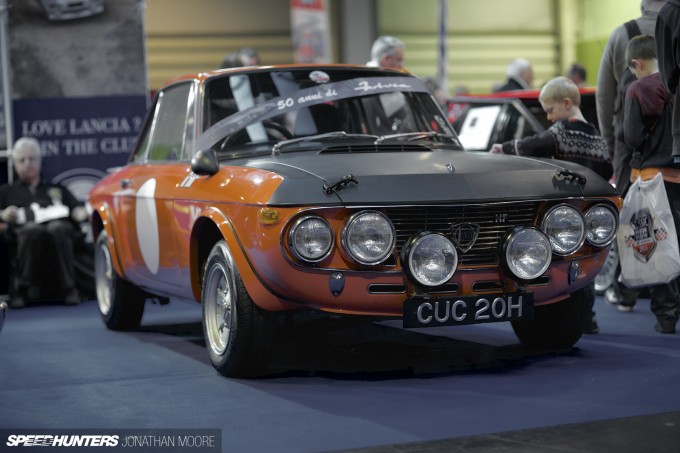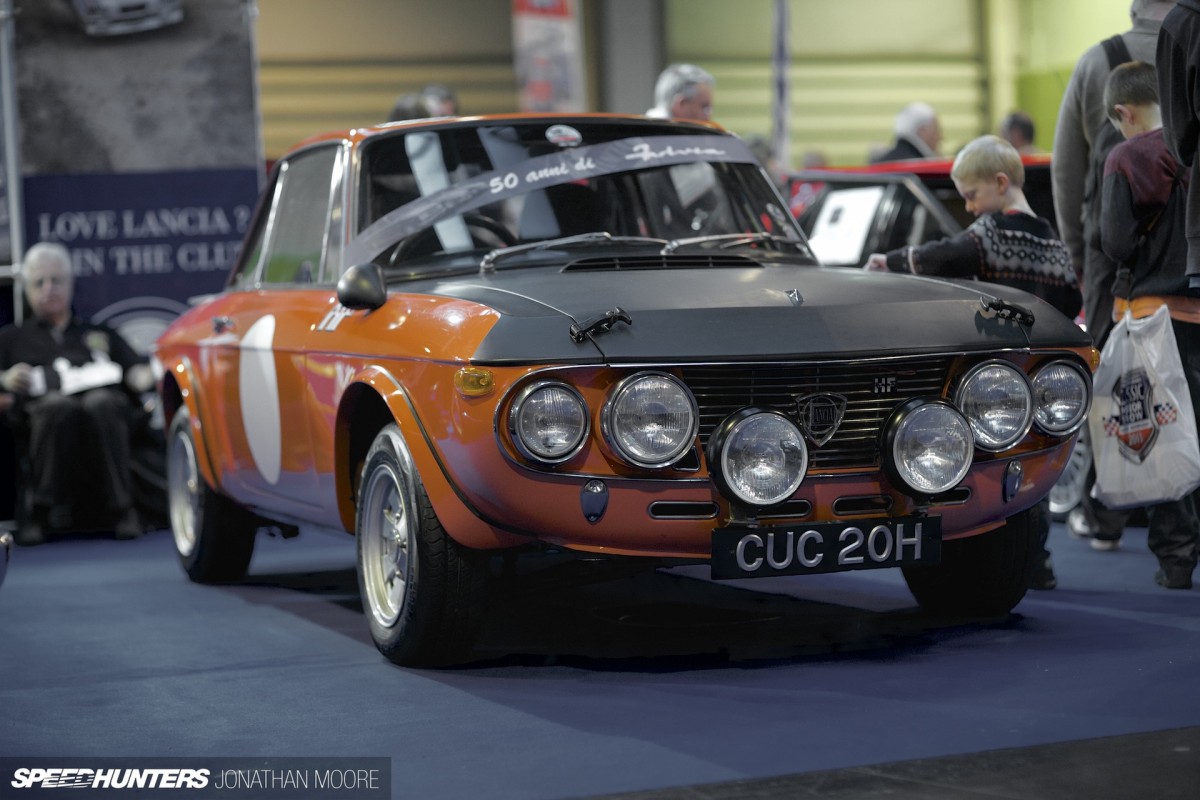 The Fulvia platform saw Lancia move to front-wheel drive, but the Fulvia was renowned for its handling: gas dampers and negative camber front suspension geometry saw to that. In period, light alloy 13″x6 wheels mounted expensive, high quality Michelin XAS radial ply tires: this was an expensive performance car at the time, the last Lancia to be made before the Fiat takeover. 2013 marks the 50th anniversary of the Fulvia, so it's a fine time to put this car up on a pedestal along with its more extreme descendants.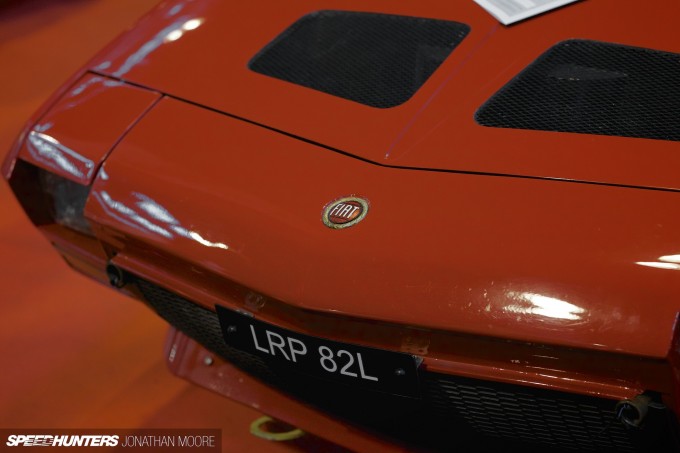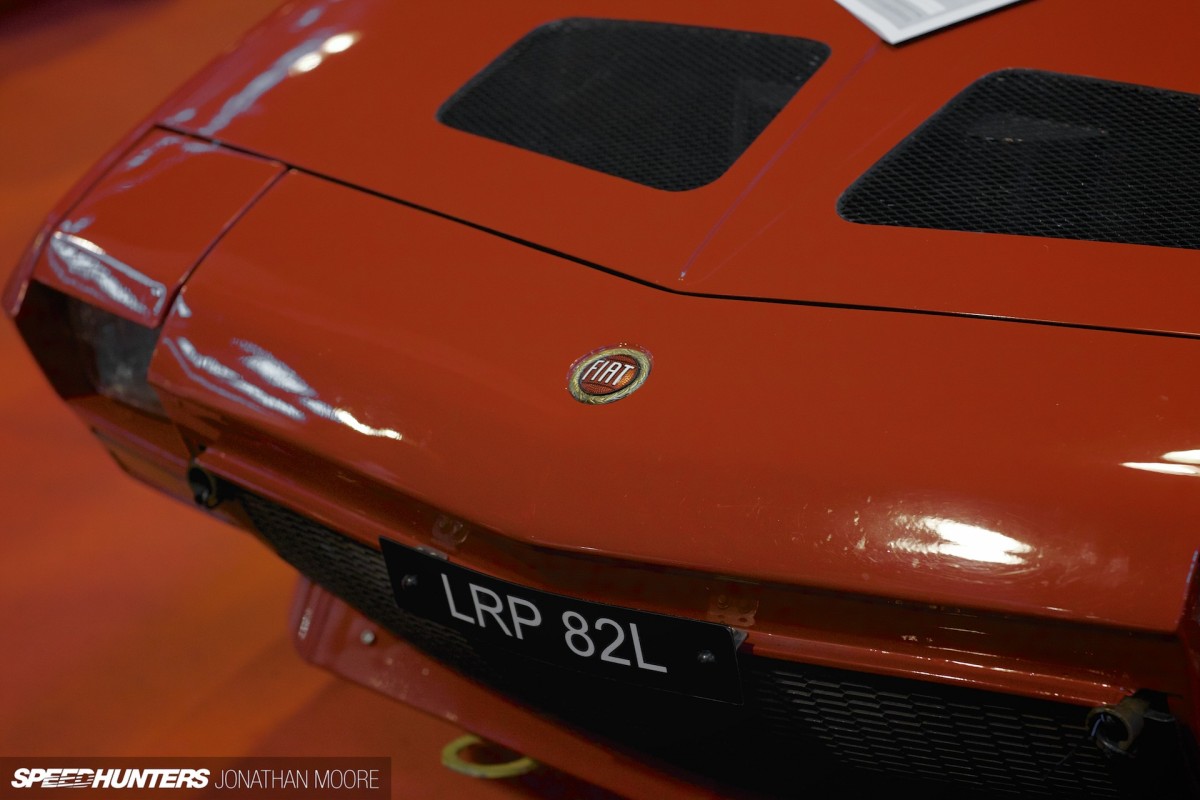 It was almost the X1/9 that carried Fiat's hope in rallying during the '70s, with prototypes worked up by motorsports division Abarth in parallel with their development of the 131 compact saloon. It could have been their equivalent of the Stratos, and the potential was clear, but Fiat instead decided to stick with a more mass market base model.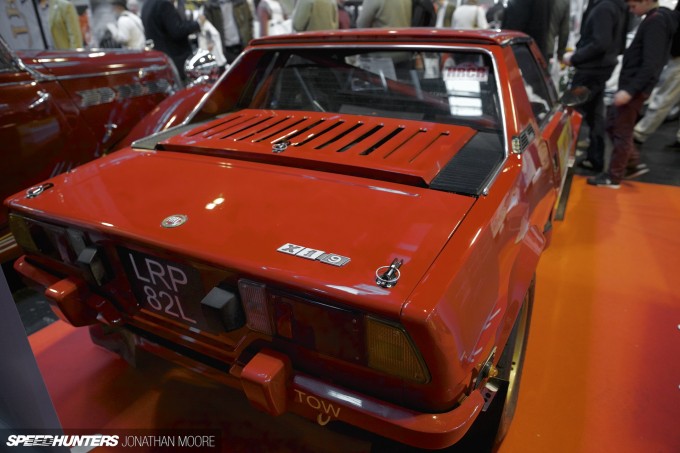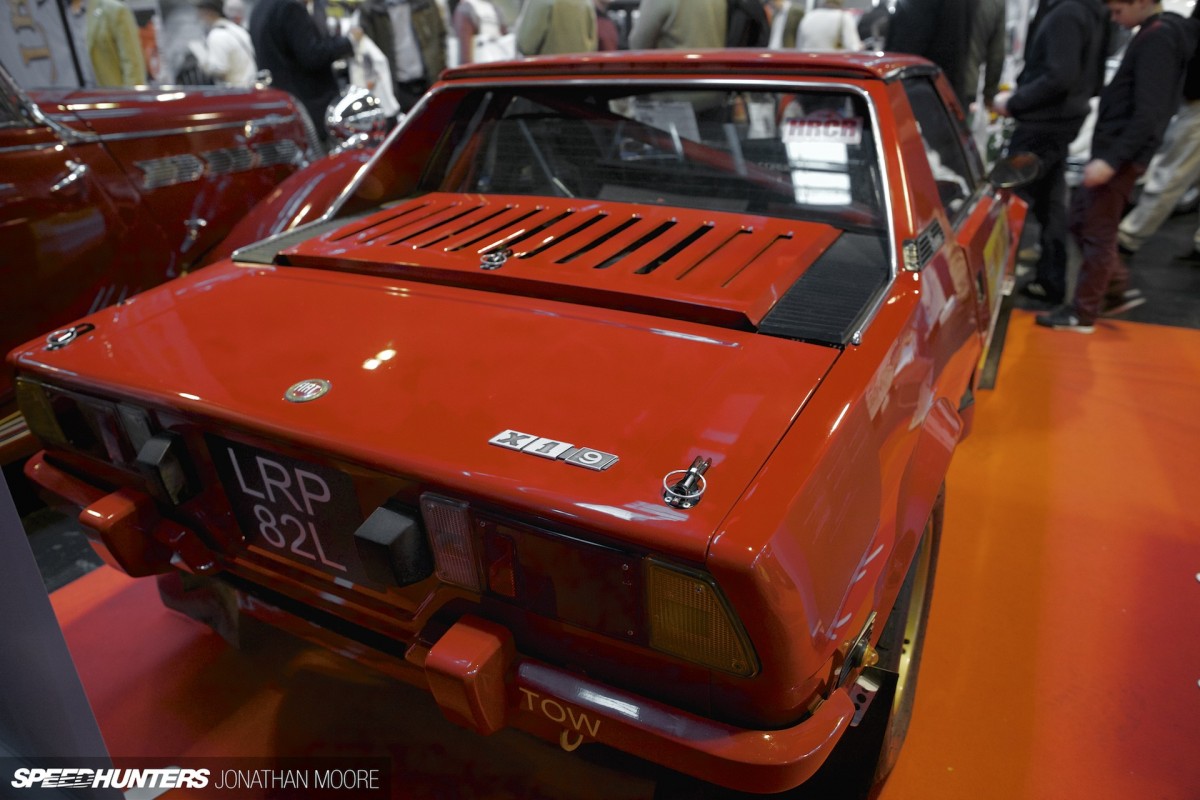 This converted X1/9 has been built in the UK for rallying as a kind of tribute to the Prototipo – although not in as extreme form – from a base shell. So it carries a more stock look, but still is more than handy on a stage.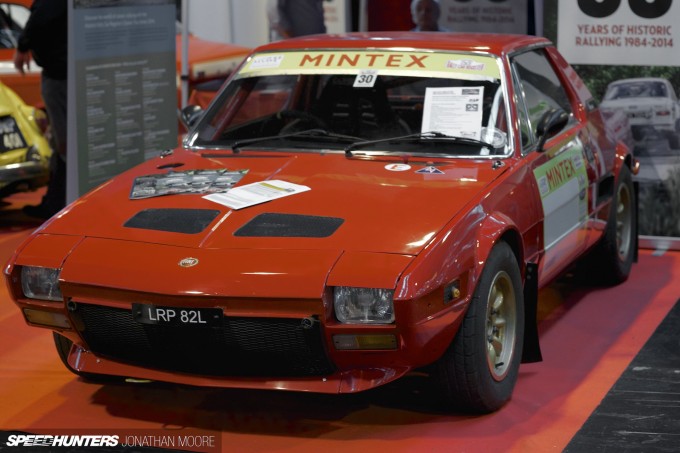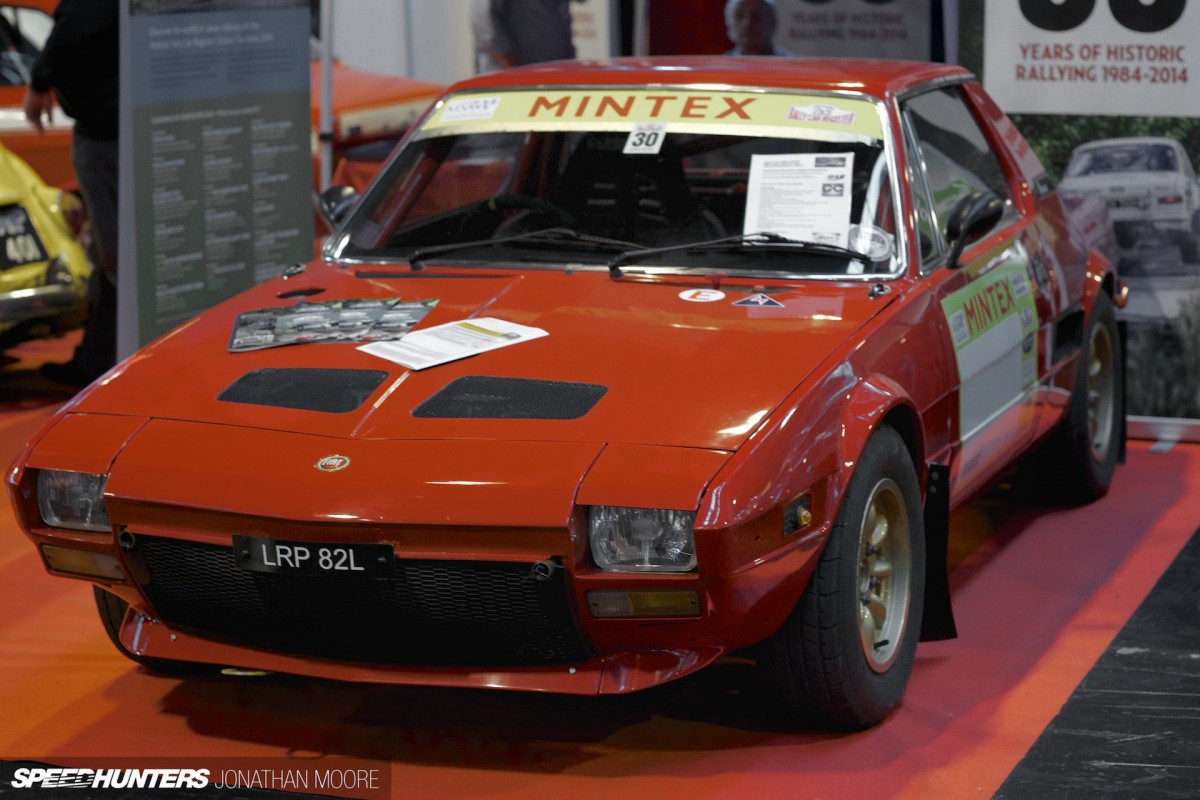 One direct nod to the Prototipo is the headlight arrangement, with the modified pop-ups.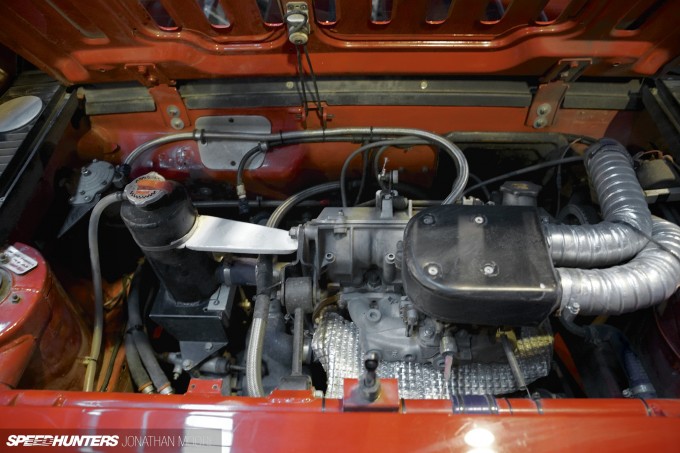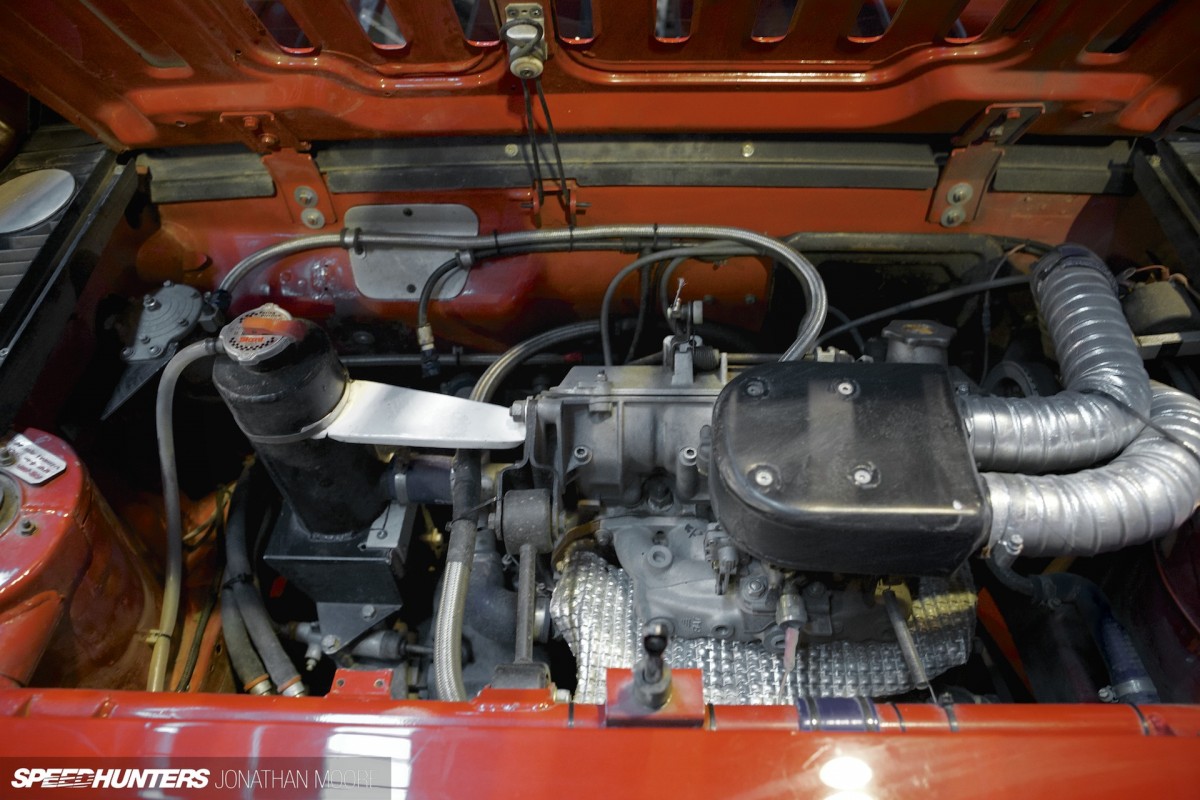 The 1.3-litre straight four is squeezed into the mid-position bay behind the cockpit. It may not ooze power, but remember that the kerb weight for a stock X1/9 was only 880kg.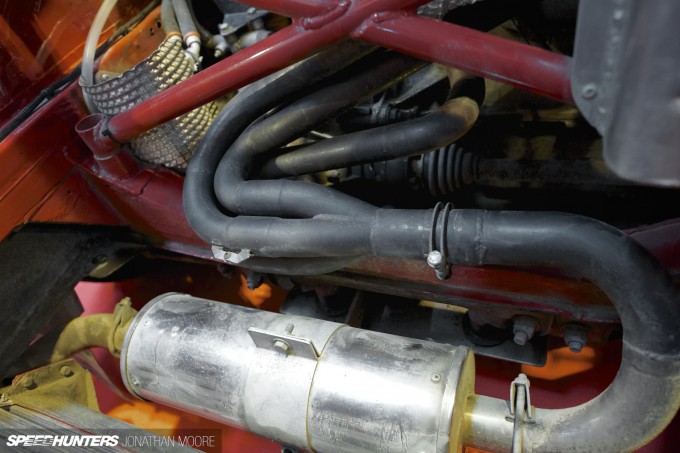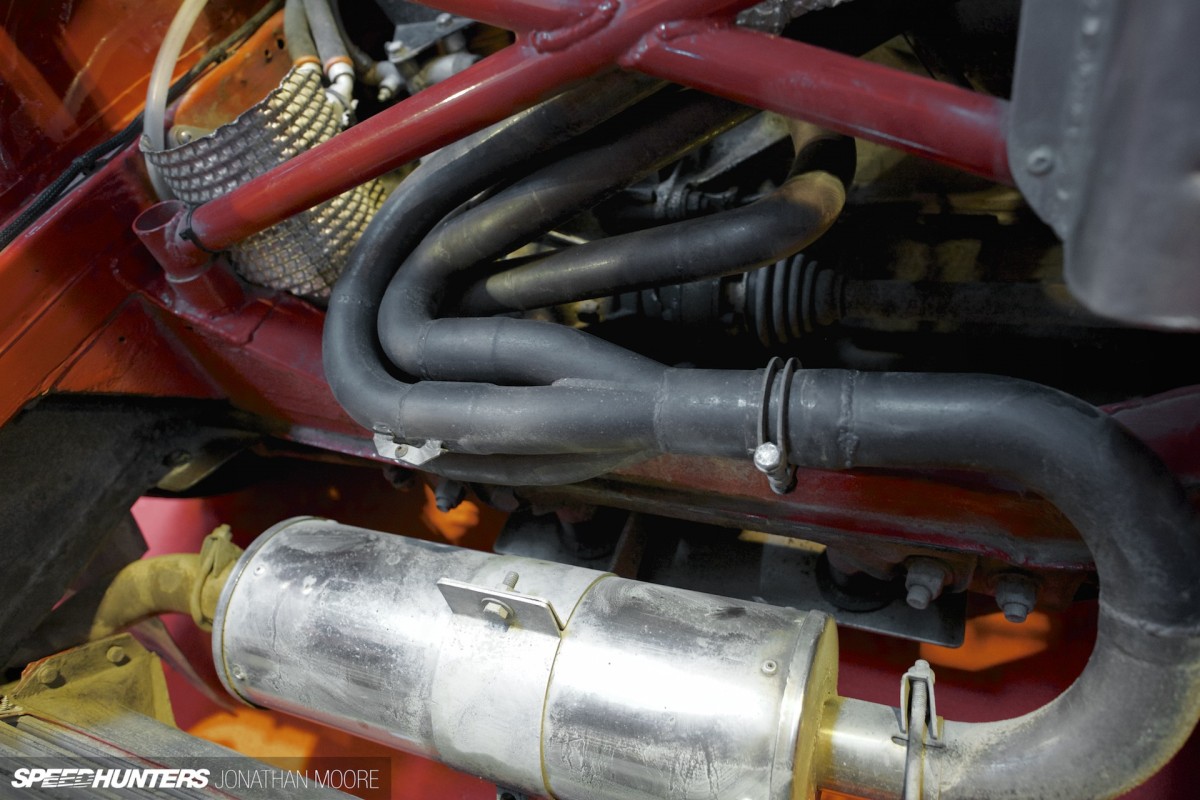 It's also been heavily modified, with a gas-flowed cylinder head and a full set of competition-standard ancillaries. Most impressively, where the luggage slot would have been, there's now a beautiful piece of exhaust work.
Automatic, systematic, hydromatic…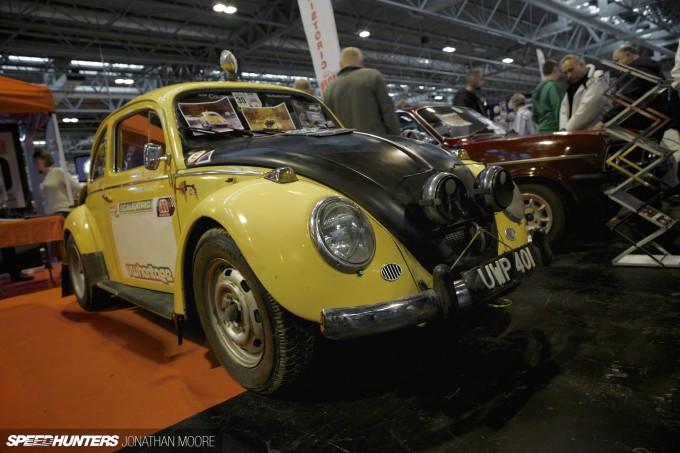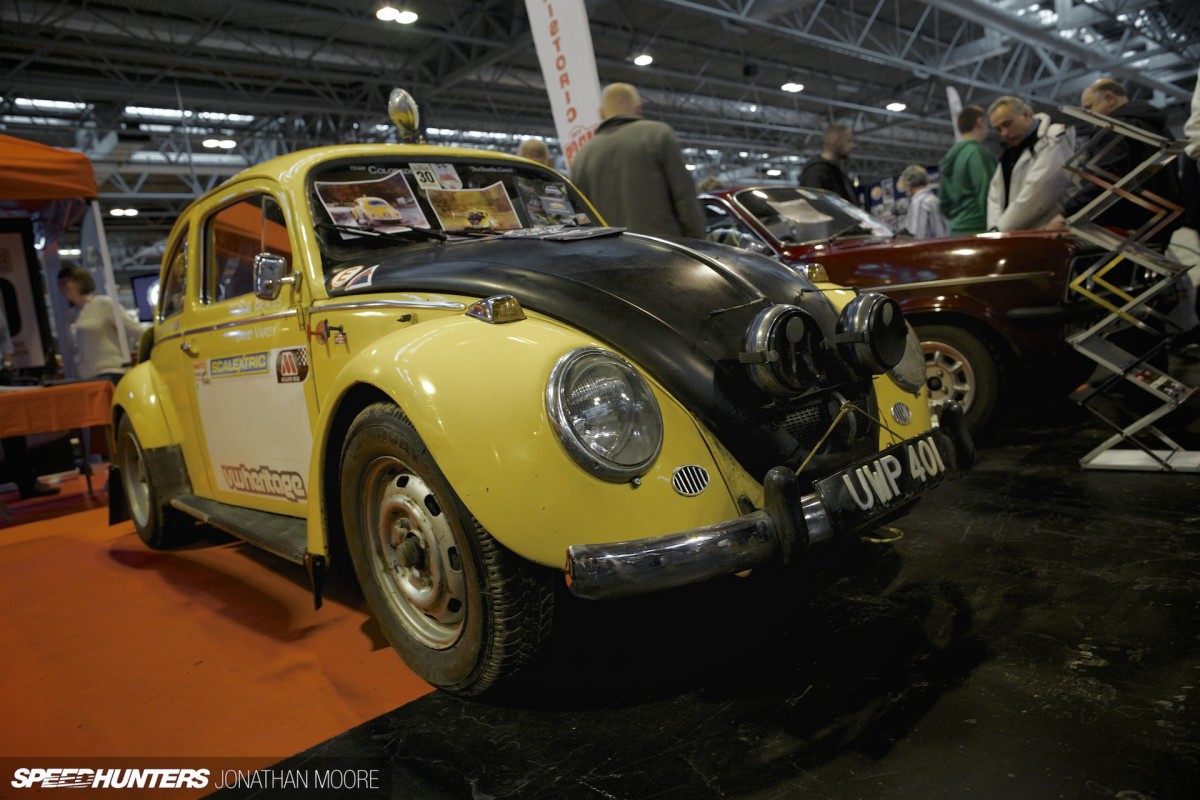 Now, thinking about a Beetle your first thought wouldn't necessarily be that you'd have an entertaining loose-surface machine on your hands. But having witnessed this Bug careering around the showgrounds at Stoneleigh Park earlier the year, I know first-hand that a Beetle can be one of the most fun things out there.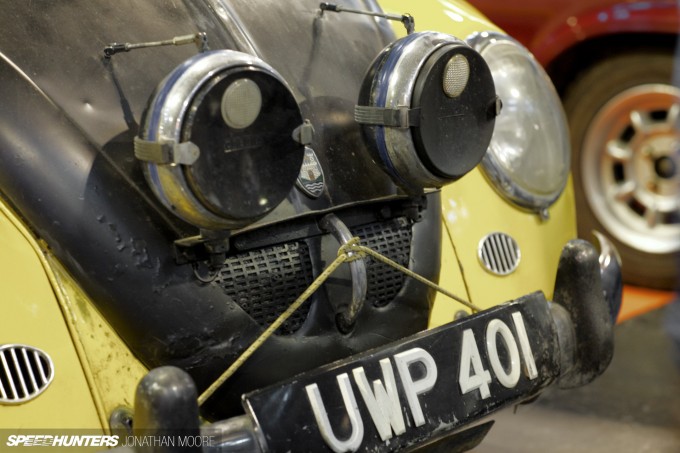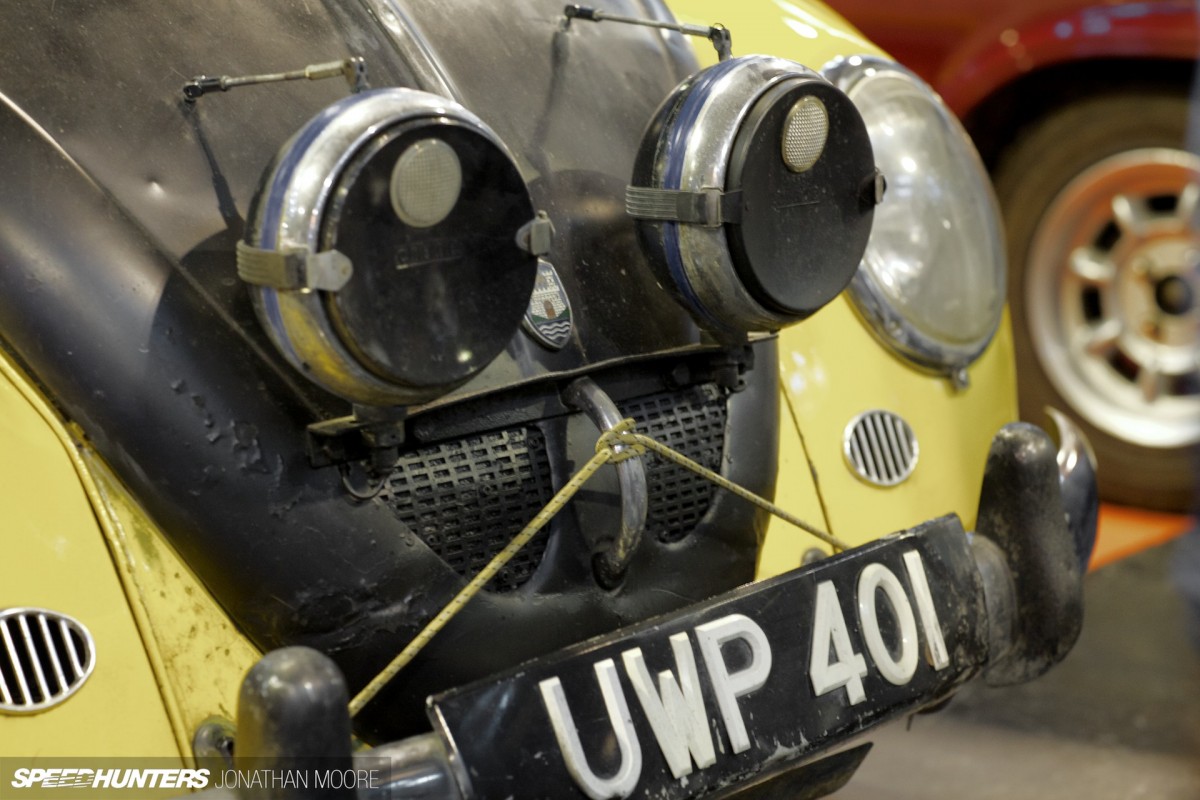 A little battered it might be, but this is a car that's living its life to the full – as it has been since 1965, with the same owner, Bob Beales, still enjoying giving more powerful cars a shock.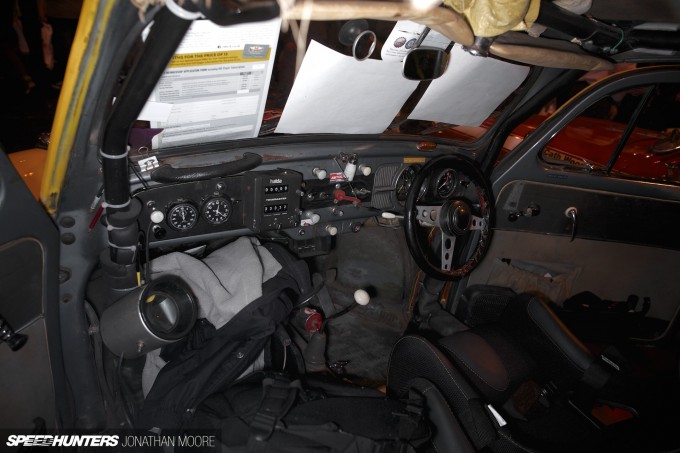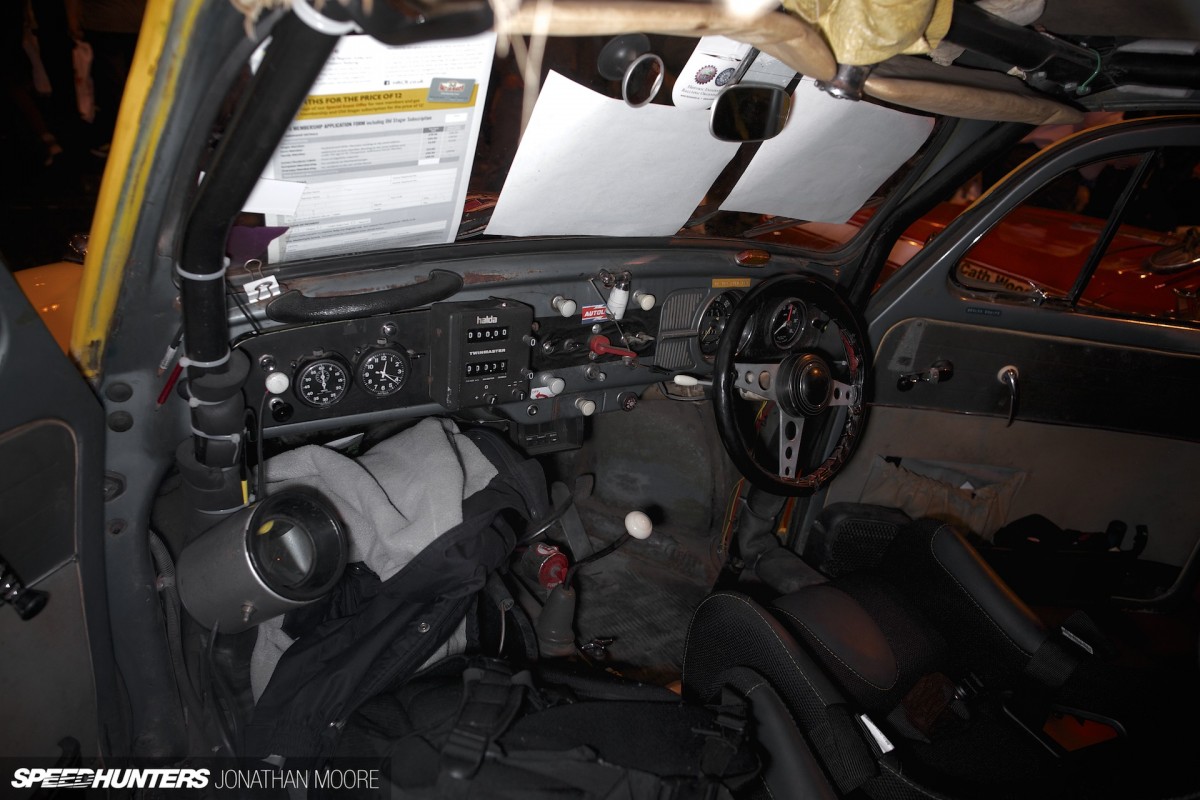 Inside is all business though, to FIA spec, with a full roll cage, fire system and auxiliary lighting.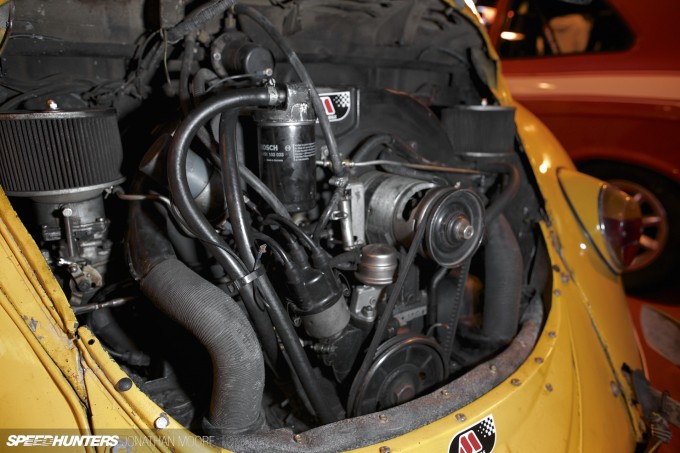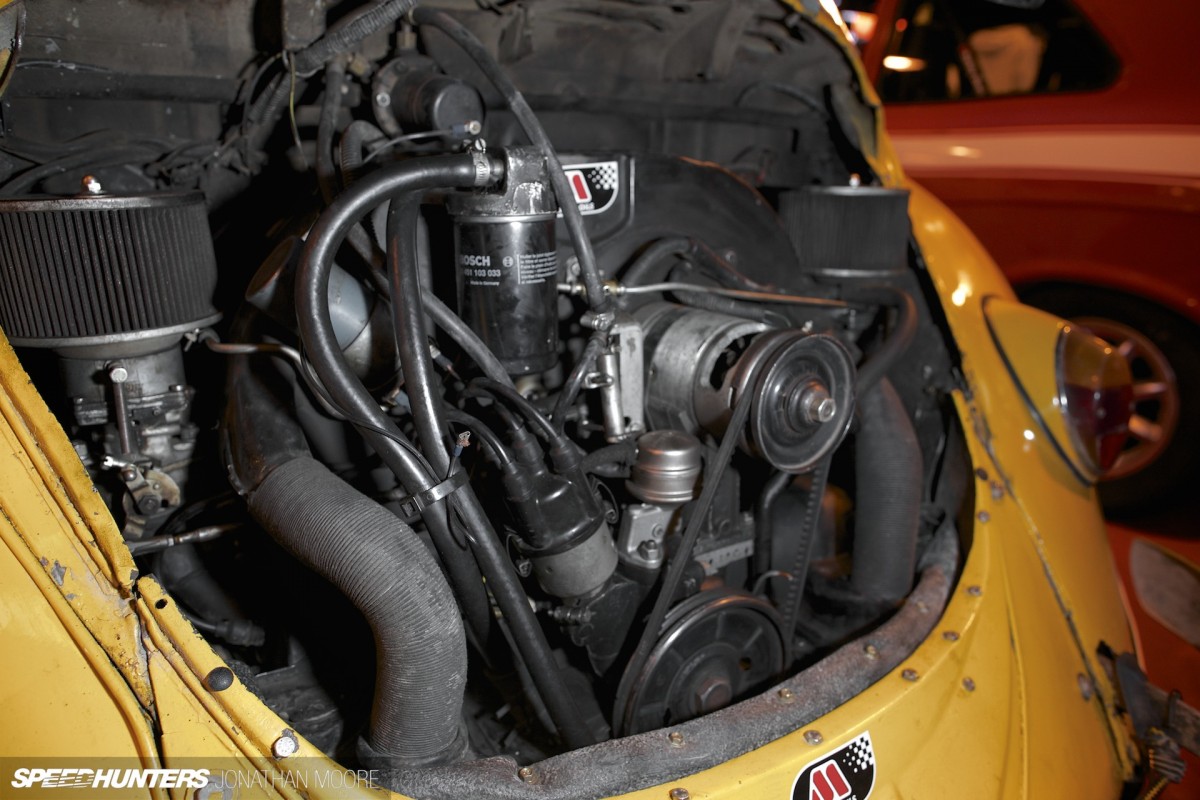 It's been through a whole host of engines over the years, from 1,200 to 1,845cc units, a Porsche 1500S and Type 3 1,500 and 1,600s. Currently the Beetle mounts an 1.3-litre Oettinger, making a heady 75hp! A gearbox with close-ratio third and fourth helps make the most out of the available power, as does a sintered clutch and strengthened diff.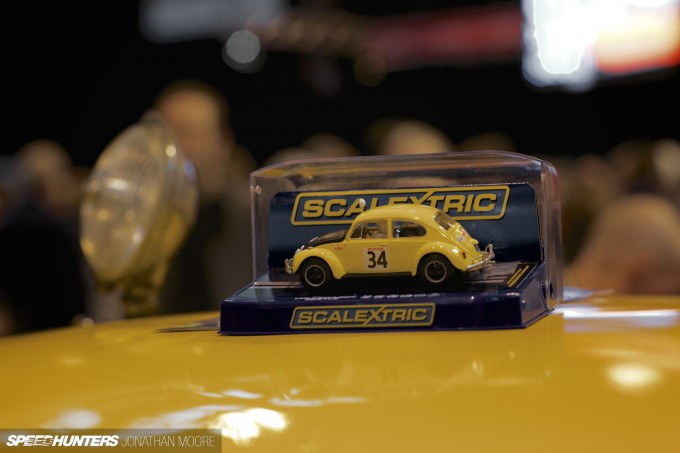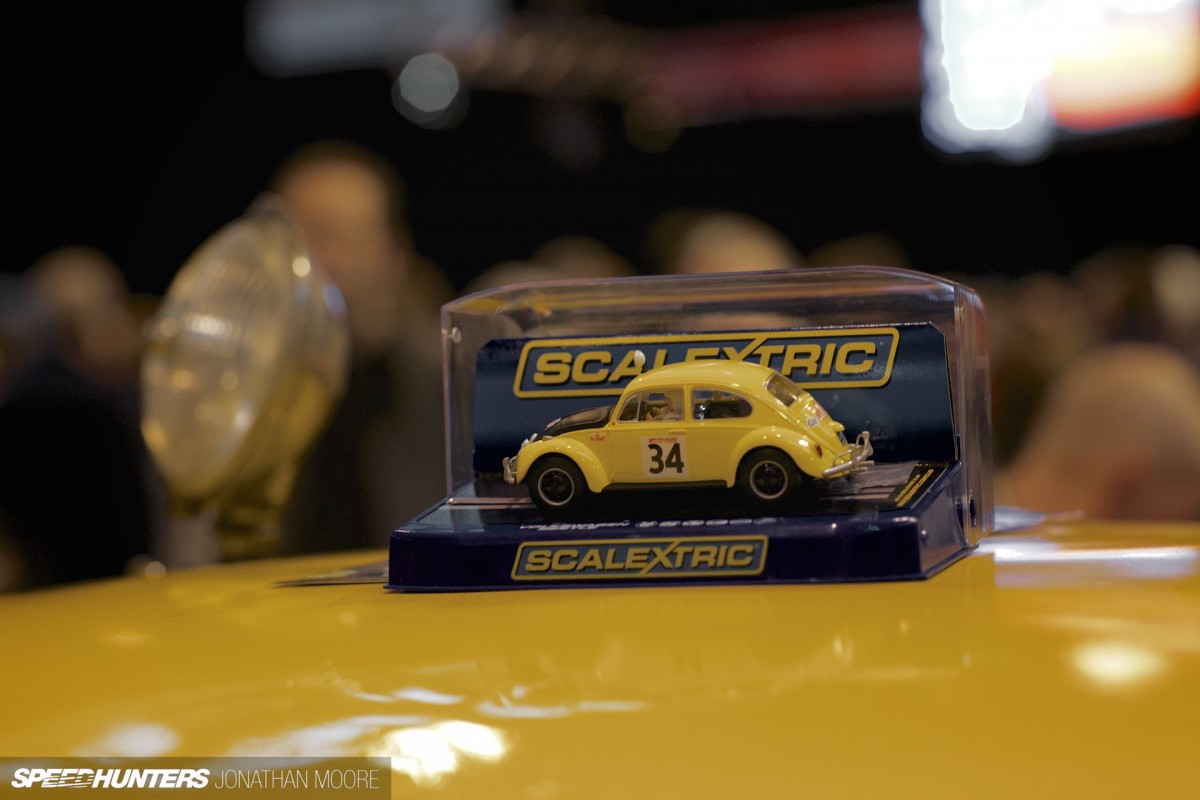 The popularity of Bob's Beetle has meant it's even been immortalised in model form, courtesy of Scalextric! Pride in plastic form.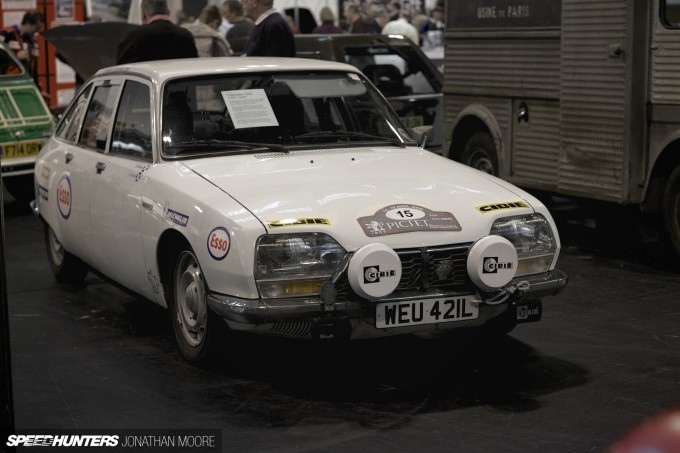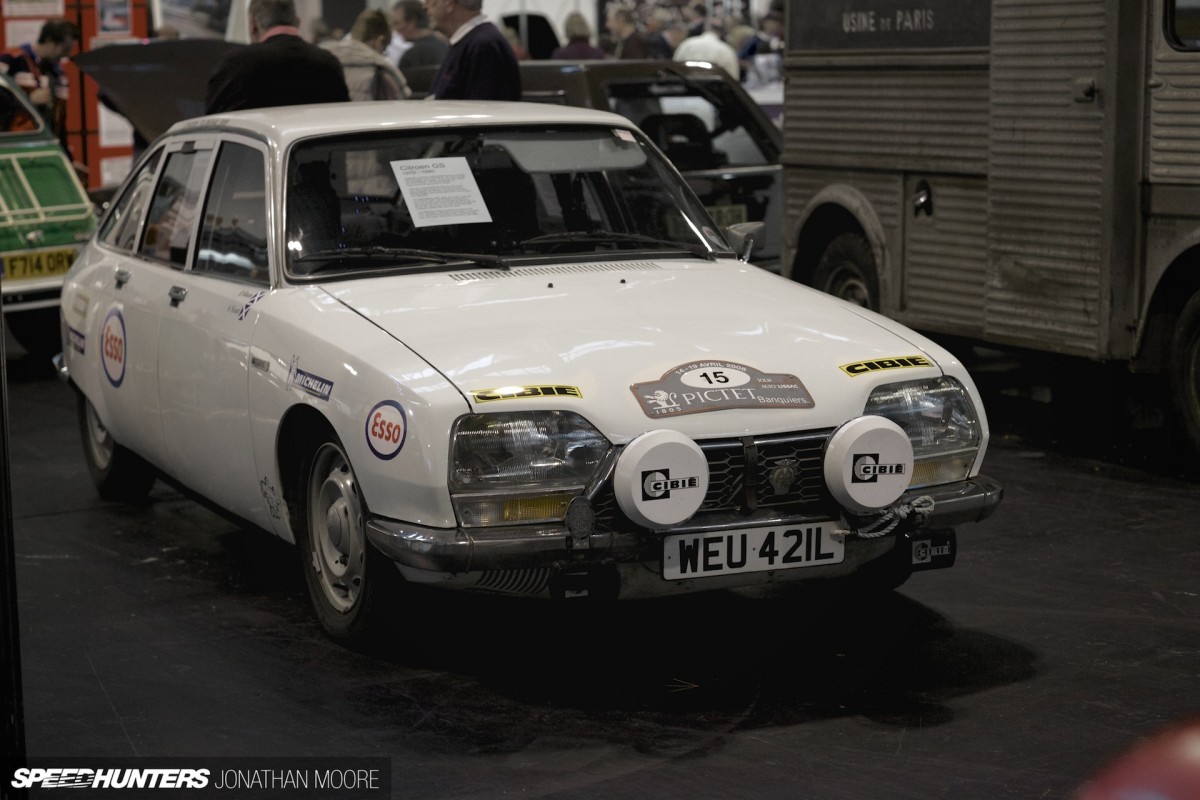 Citröen may have sewn up the WRC in recent years courtesy of monsieur Loeb, but their previous rallying kit hasn't always been as compact or lithe – but it's always had the technology.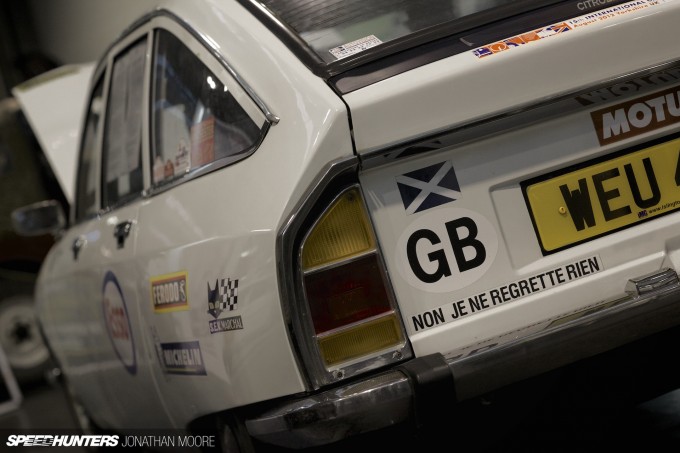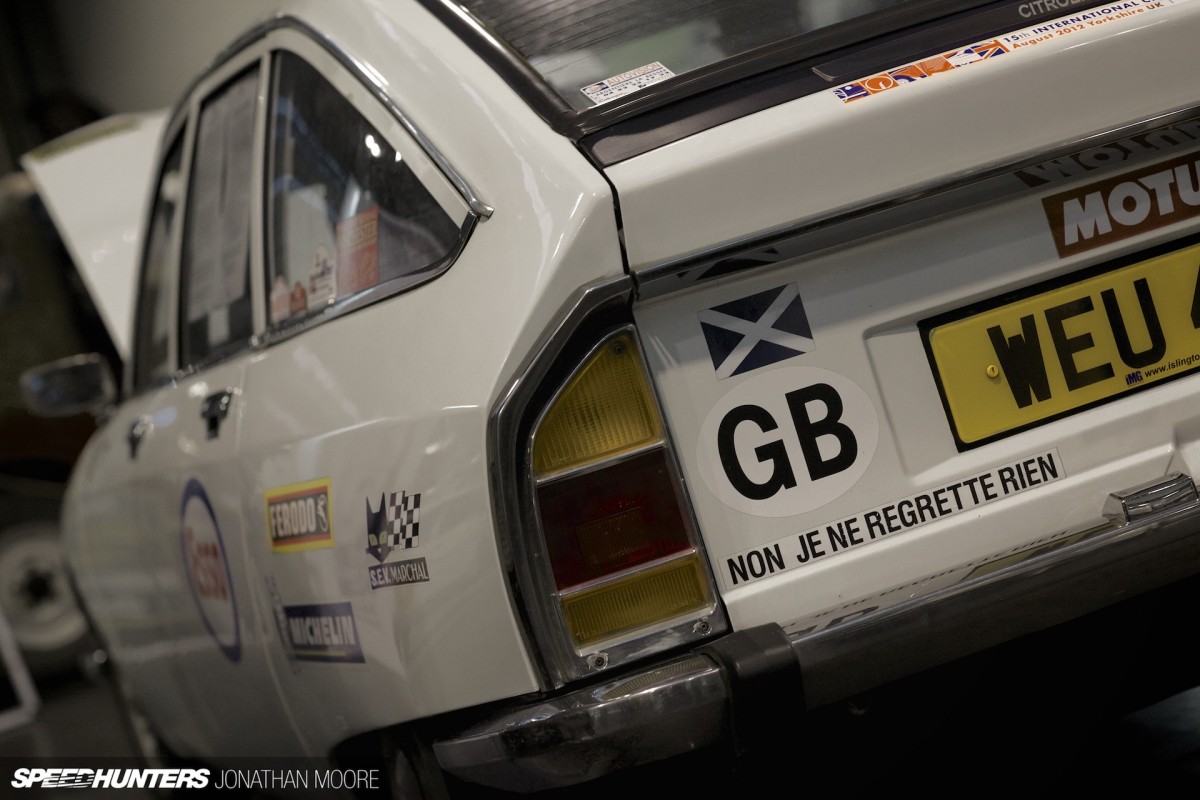 This '72 GS1220 was bought by no less than a retired Royal Naval Commander, Eoin Sloan: a long-time Porsche man (he runs Porsche Club GB's race car index) but previous GS owner, he tracked down the car in France and imported it to the UK.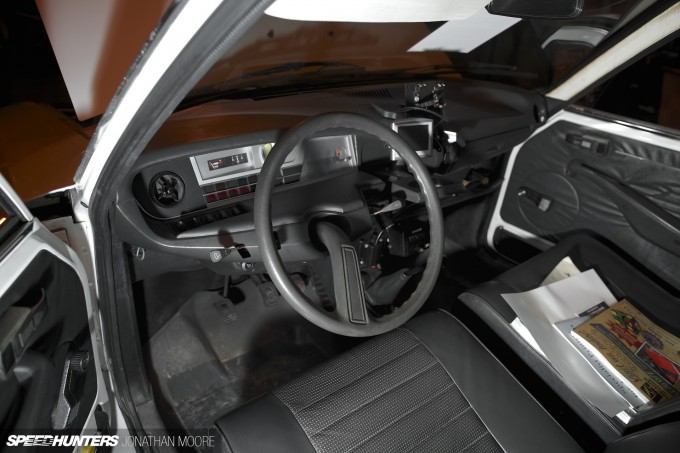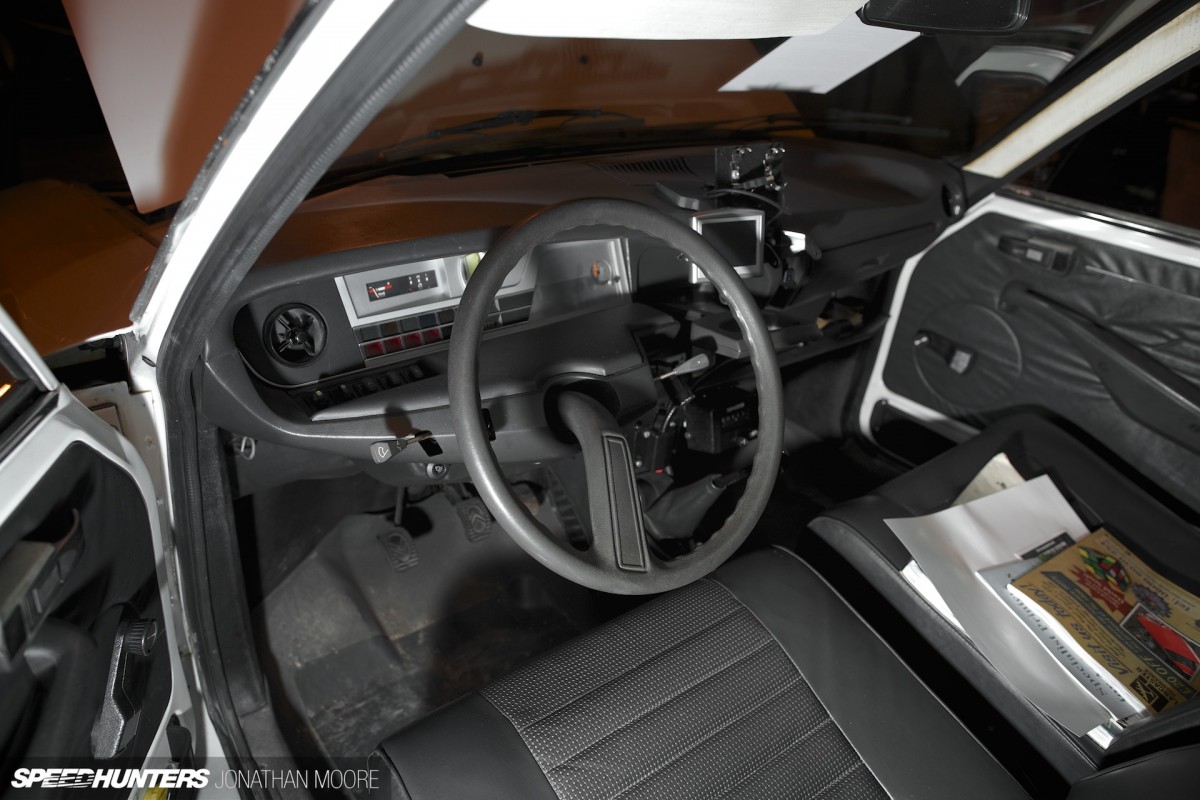 The GS is in original condition, having had one owner prior to Cdr Sloan's purchase, and was homologated in period to Group 2 spec: that means a half roll cage.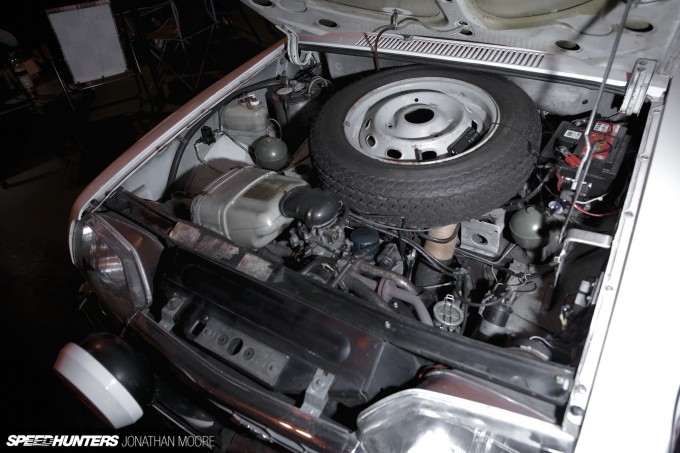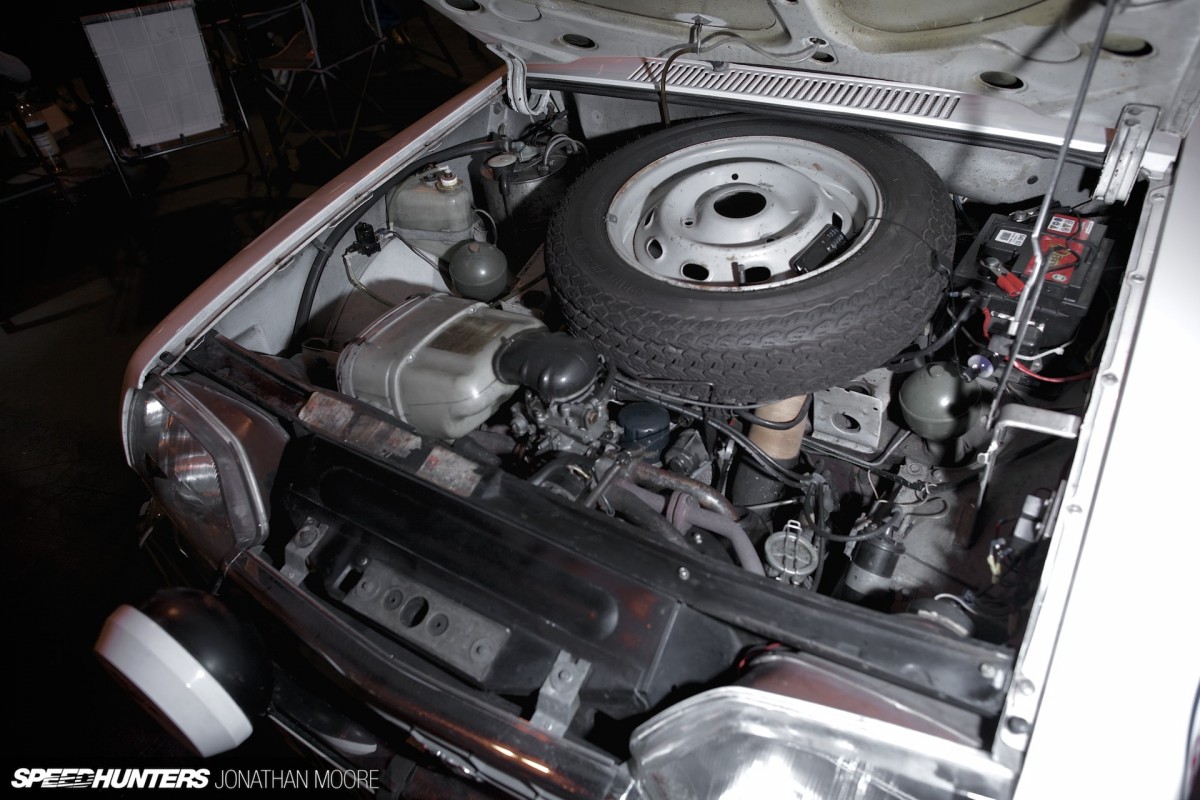 The small air-cooled flat-four only makes 80hp, but the car weighs less than 900kg and has pretty much bulletproof reliability. The Citroën is regularly returned to its native country for national historic rallies.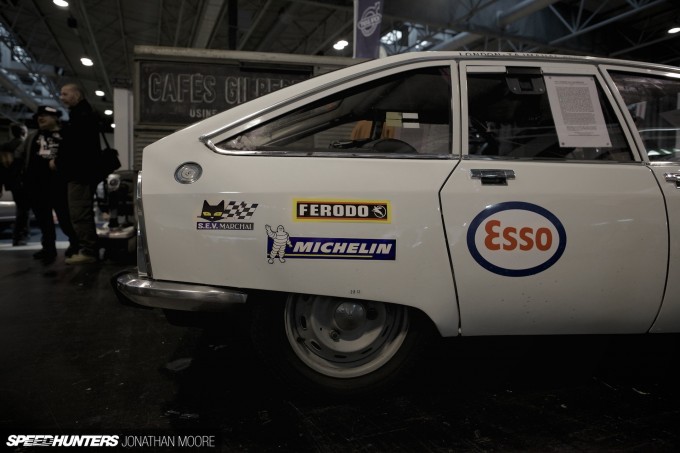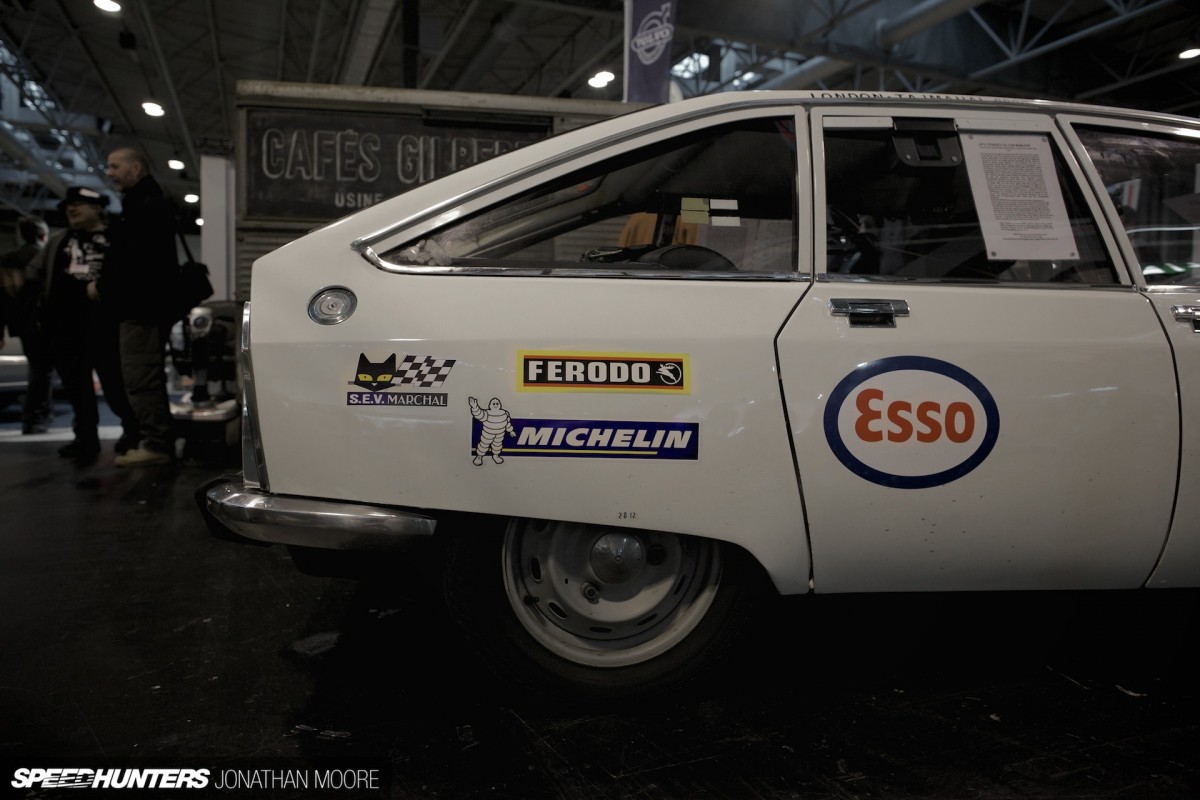 The GS was built to provide an affordable bridge between the bog-standard 2CV and the high tech DS platform: like its hovercraft big brother its hydraulic system controlled both the suspension and braking.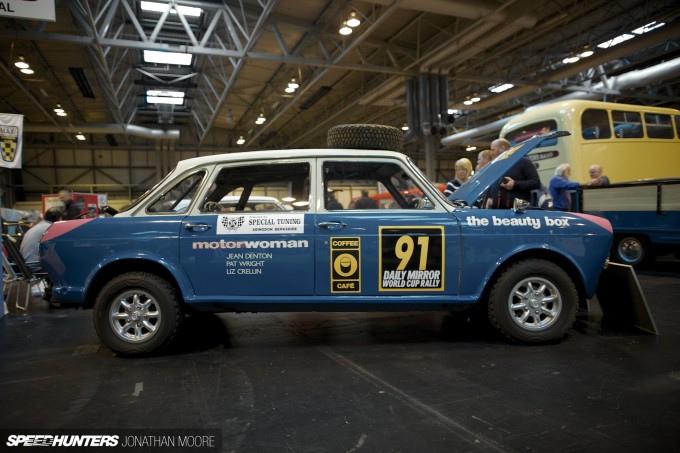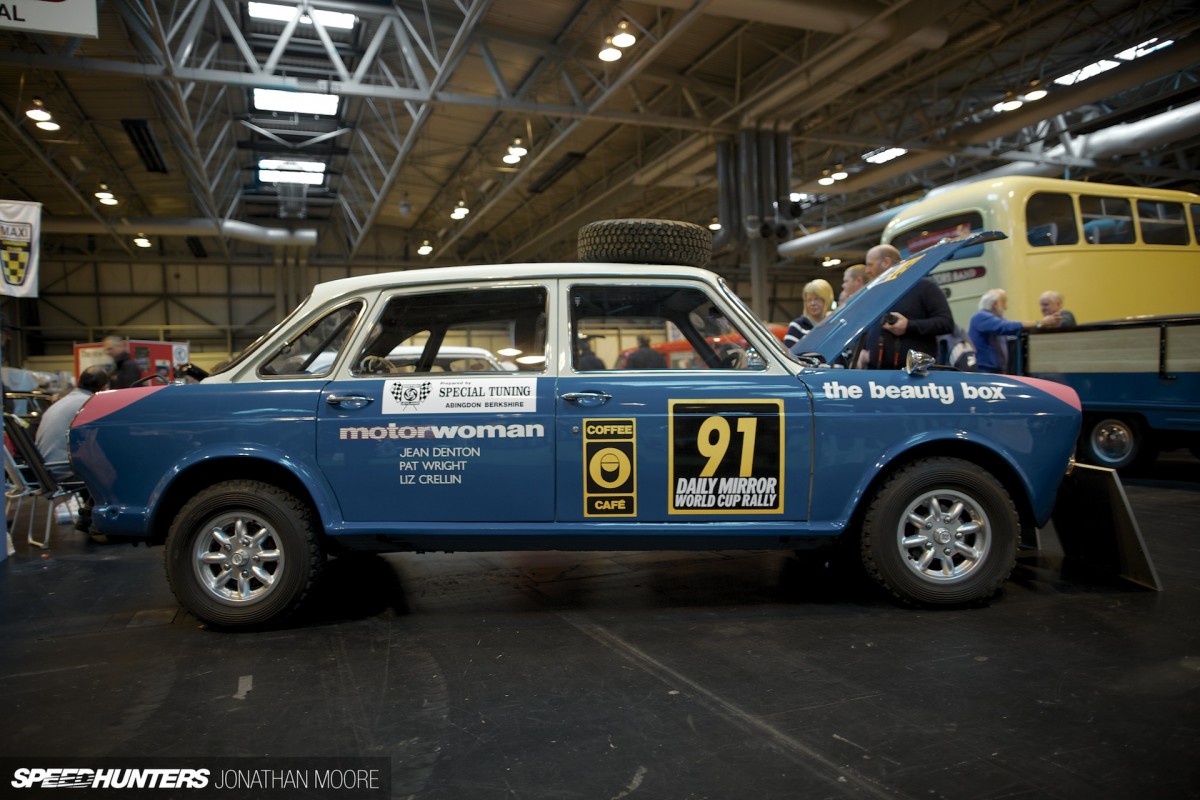 Finally, a classic piece of English metal: the Landcrab. Designed by Mini legend Alec Issigonis with input from Pininfarina (the original concept looked almost exactly like the GS above) and nicknamed Landcrab for its cornering style in rallies, the Morris 1800 was the European Car Of The Year in 1965. It was a surprisingly strong competitor in long distance rallies. Landcrabs were tough: heavy, yes, but the chassis was incredibly resilient.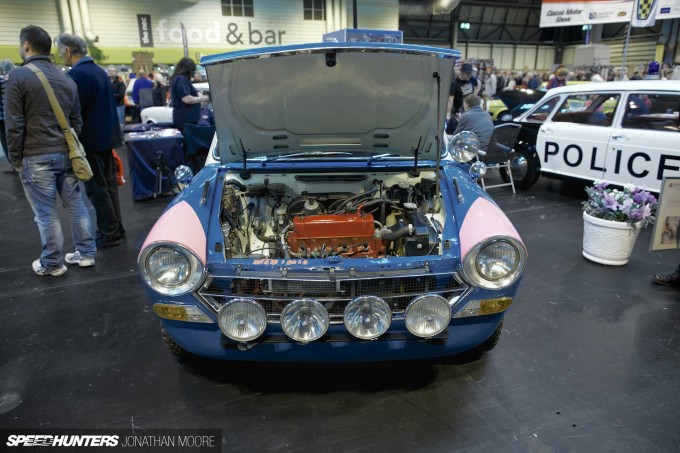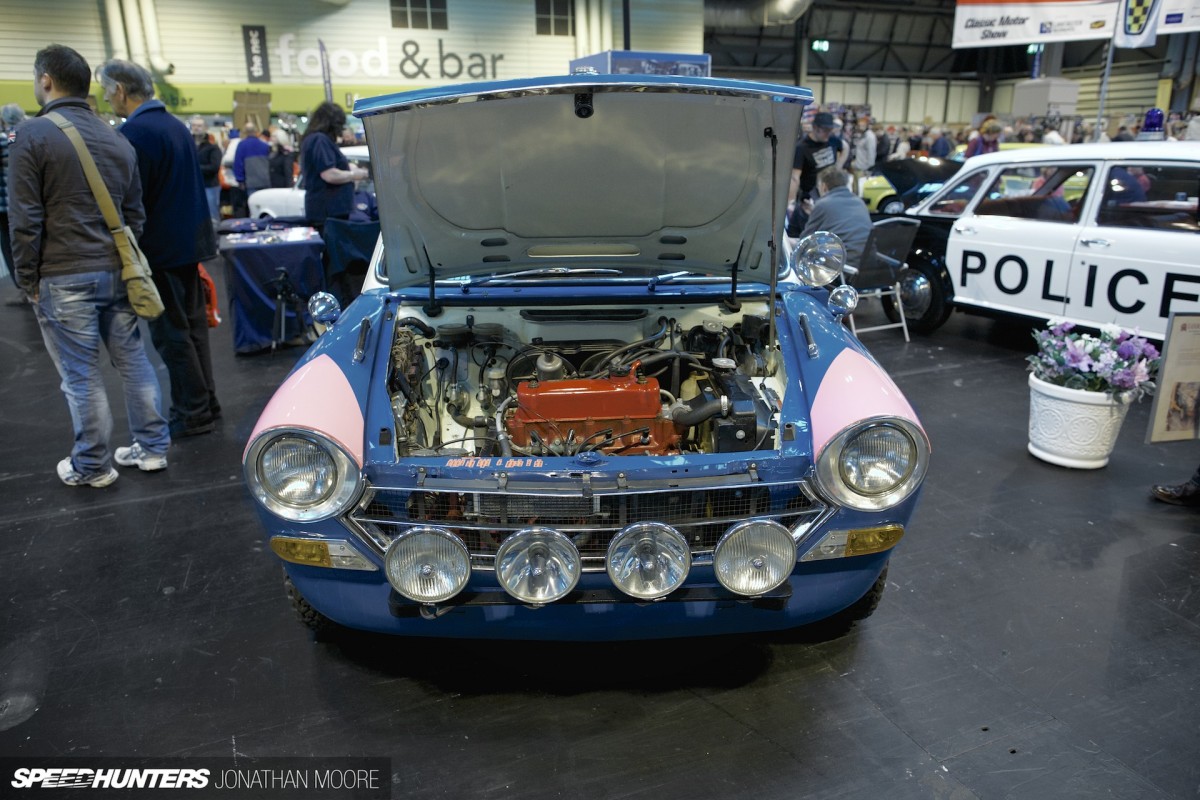 This is an original British Leyland works car, built at Abingdon specifically for the 1970 London To Mexico Rally. It was driven by an all-girl team, with the engine bored out to 1,880cc, an MGB camshaft installed and twin 1.5-inch SU carbs added. Three LandCrabs finished in the top 20 that year, with #91 finishing 18th overall.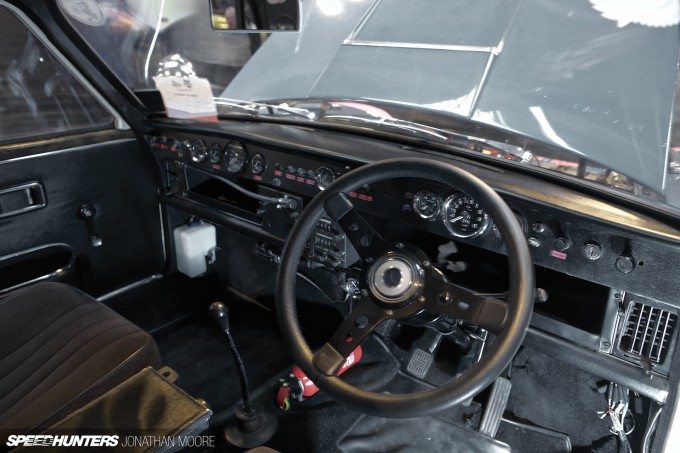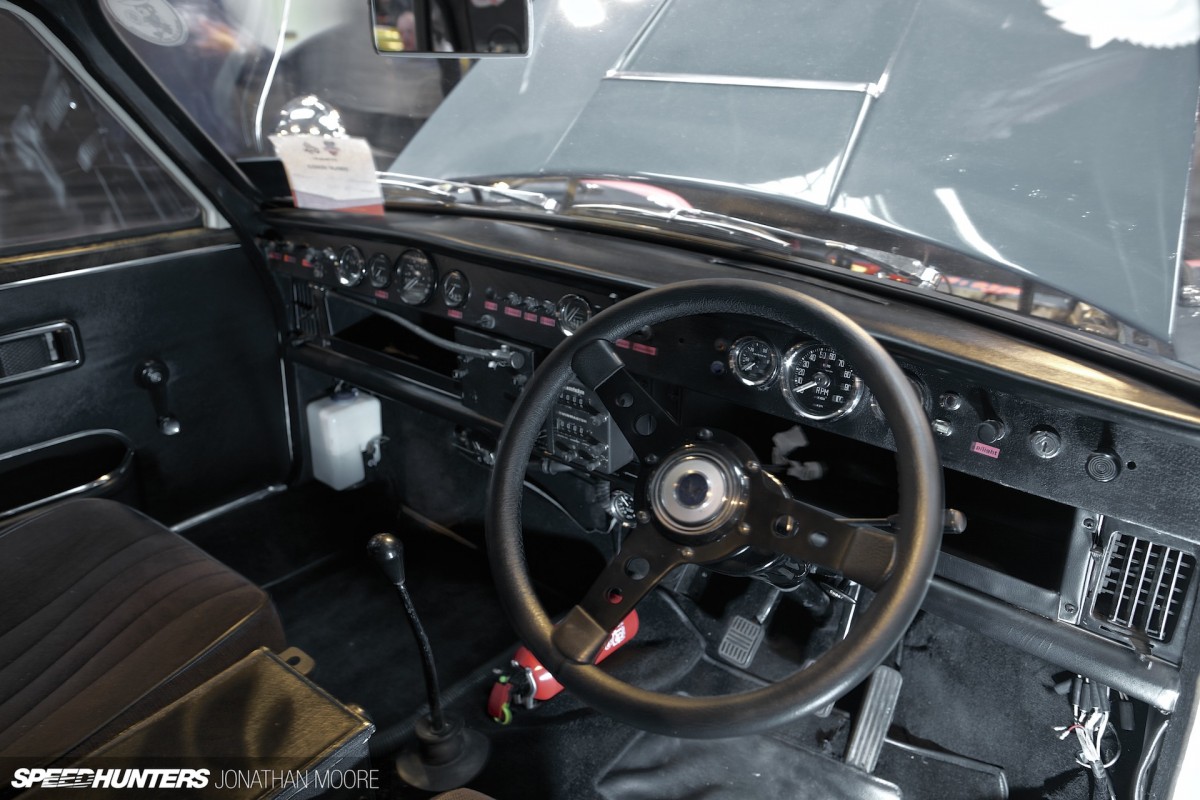 This car was the sixth MkII off the line, and is now the oldest known survivor. The panels were all fibreglass, and the windows Perspex. The current owner restored the car to original condition from a rusting mess: it's now in pristine condition.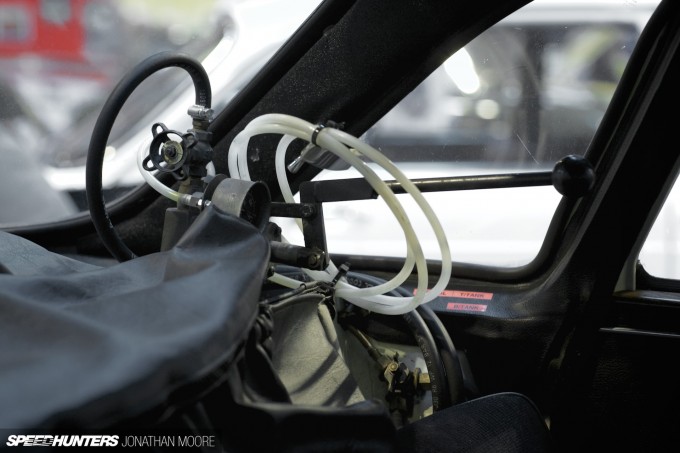 You want proto air ride? Well, the Landcrab ticks that box. Its hydroelastic suspension gave the Landcrab an amazing ride quality, which like the Citroën was perfect for the rigours of rallying. The Landcrab also had an early form of dynamic brake balancing, with a valve controlling the front to rear braking ratio based on inertia.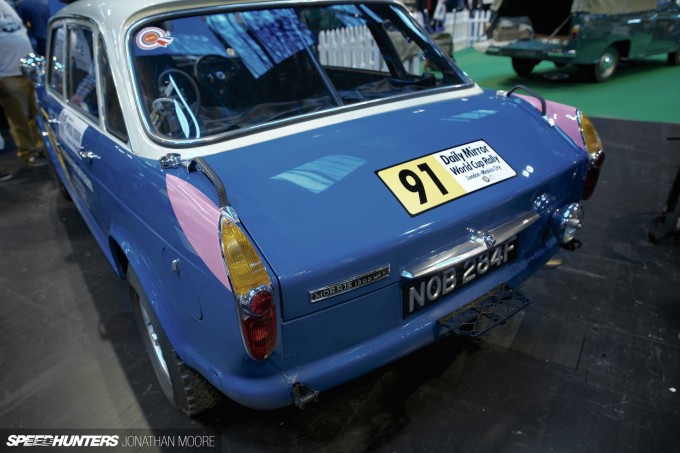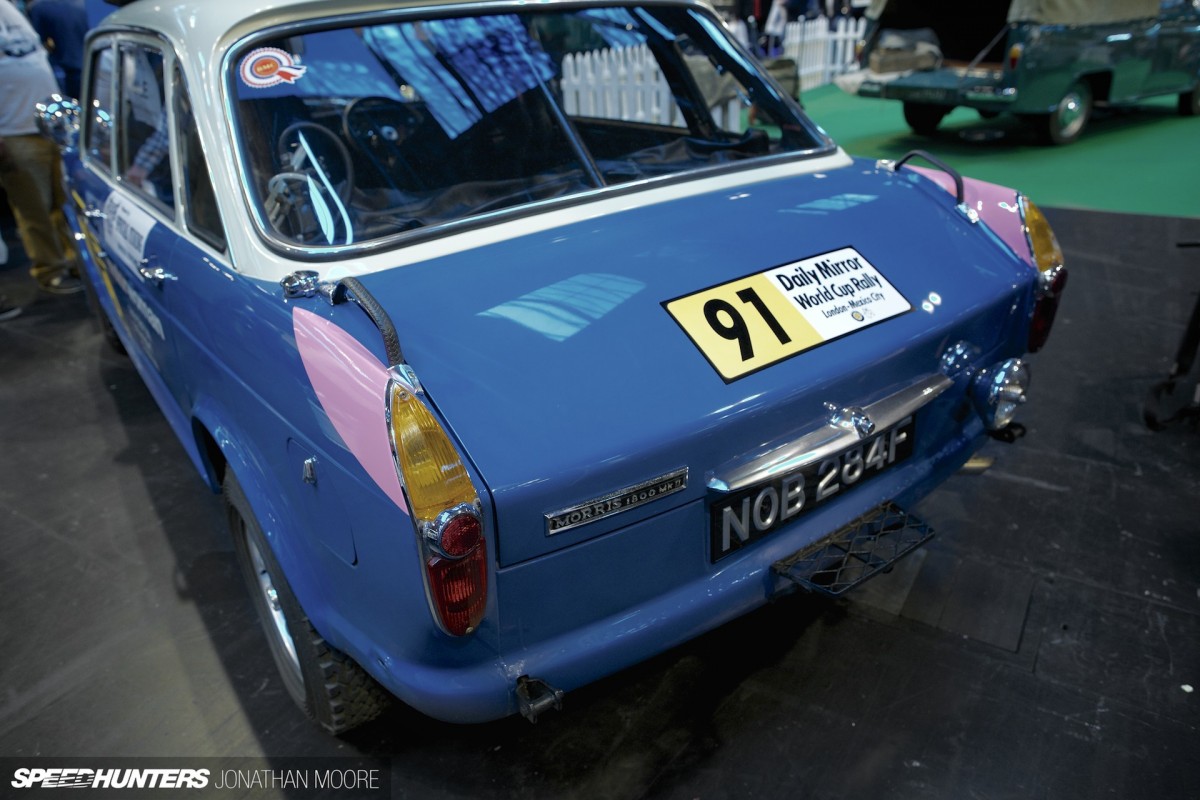 One thing I loved were the foot-rests front and back and the handles mounted on each corner: this was for the old-fashioned way of getting a stuck car moving again – jumping up and down! I can't imagine Sebastian Loeb doing that on his DS3… Oh, before you write this car off, there's even a Landcrab that raced in the Pacific Northworst 24 Hours Of LeMons race in the US this year!