Nothing new
For as popular as they've been for the last several years, cars with aggressively dropped ride heights and equally aggressive wheel and tire fitment catch a lot of flack. The aesthetic appeal of these (or any other cars for that matter) are completely subjective, but there's a certain group of people out there that seem to get especially bothered when they see a car built for looks rather than performance.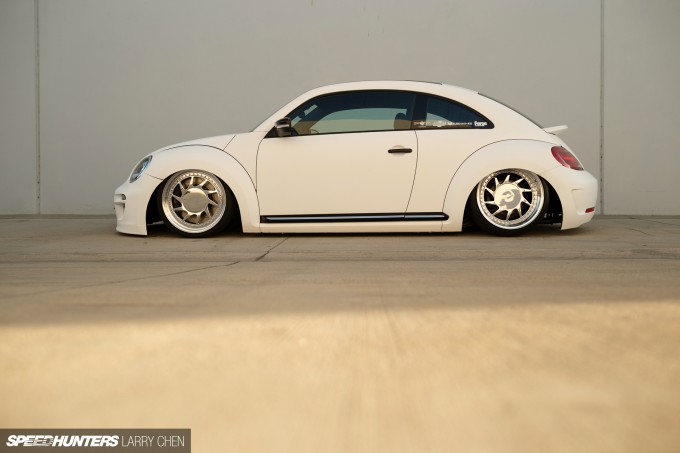 When criticizing these more form-oriented builds, the language often tells of how today's car enthusiasts have lost their way. They speak as if there used to be some period of utopia where every car was built for the fastest possible lap times, and the best performance was the ultimate goal for everyone.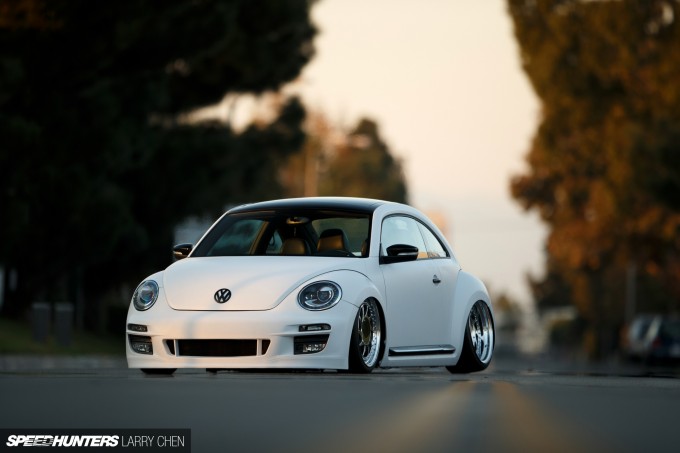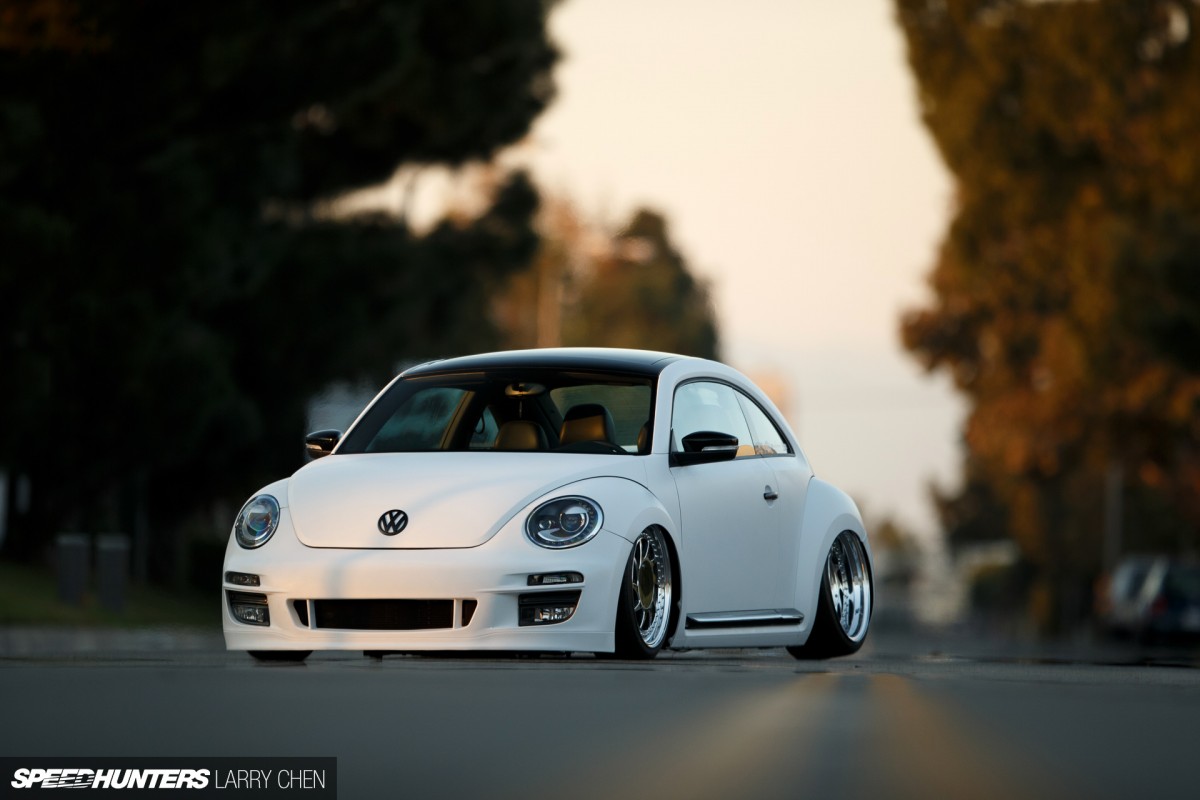 It's never been that way though. Anyone with the slightest familiarity with the history of car culture knows that these slower, more aesthetically focused vehicles have been around since the beginning. As the decades unfolded there were slow-cruising lead sleds, custom show cars, lowriders, minitrucks – and so forth.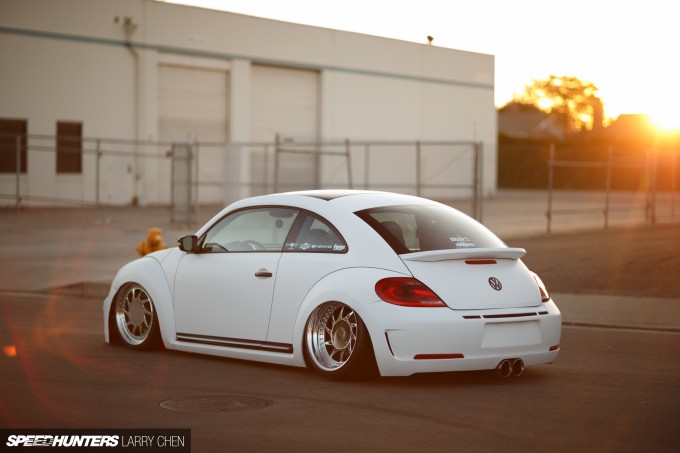 The thing that all these vehicles have in common is that they're honest about their intentions. They never tried to sell themselves as being about anything but looking cool and having fun, and I think the same can be said for today's crop of low-down cruisers.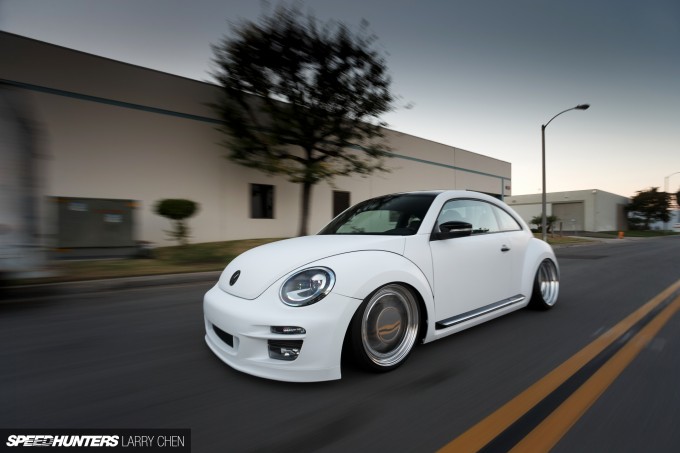 I have a hard time understanding all of the negative reactions these cars bring out, because it's not like they're trying to fool anyone. They're pretty straightforward about their intentions, right?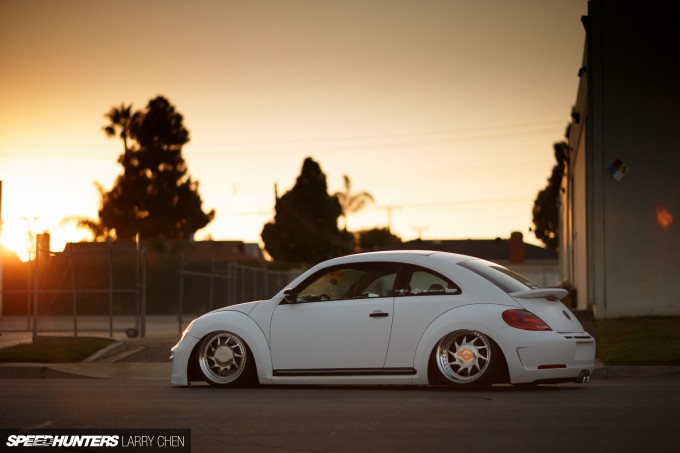 Take one look at this Volkswagen Beetle that Rotiform debuted at SEMA and you know this thing isn't about time attacking or lighting up the quarter mile. Unlike some, I find no problem with that.
More than low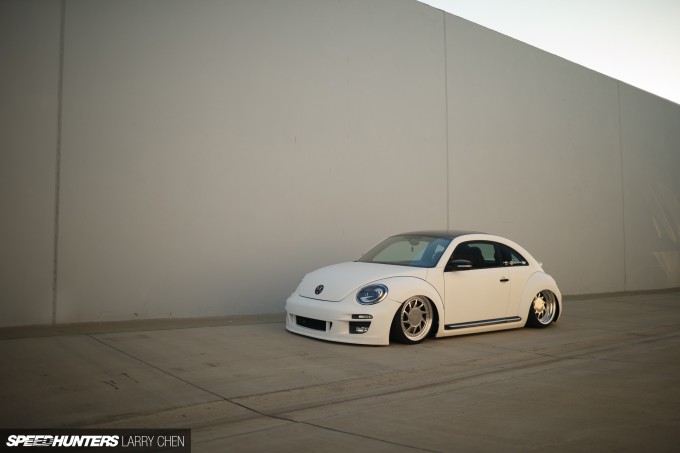 Of course it also helps that this particular VW is a lot more than just a fancy set of wheels and a low ride height. A lot of work has been invested to give this Beetle its dramatic look.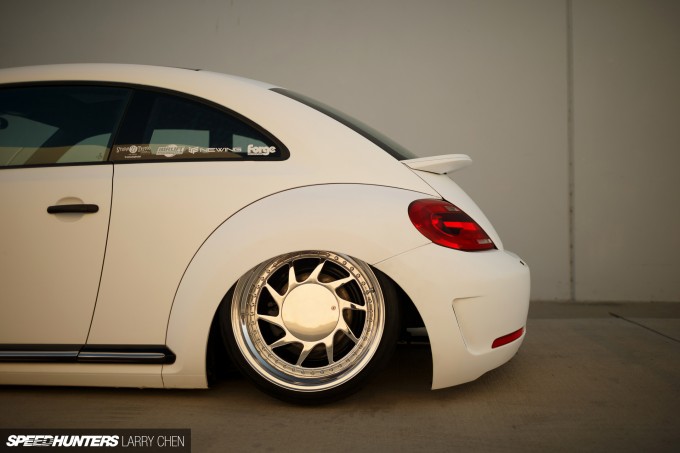 Before its air suspension kit was installed, an entire Audi A3 rear subframe with independent suspension was swapped in, replacing the Beetle's factory torsion beam set-up. For the the wheel sizes and ride height that were planned for this build, IRS was a must.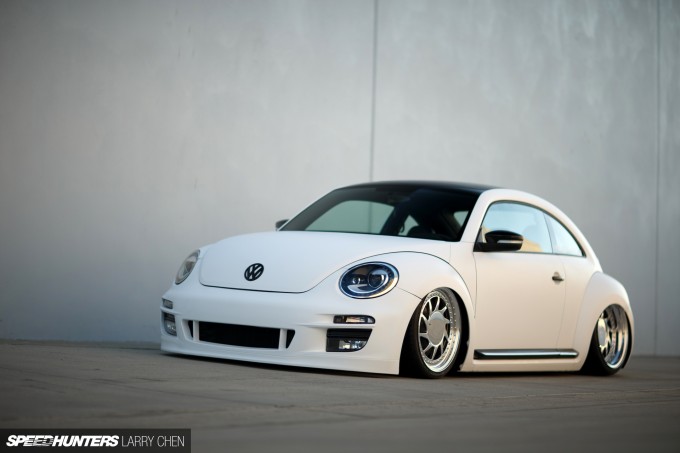 With the new rear footwork in place, the next step was to fit one of AirLift Performance's SLAM suspension kits, which is controlled by one of their V2 management systems.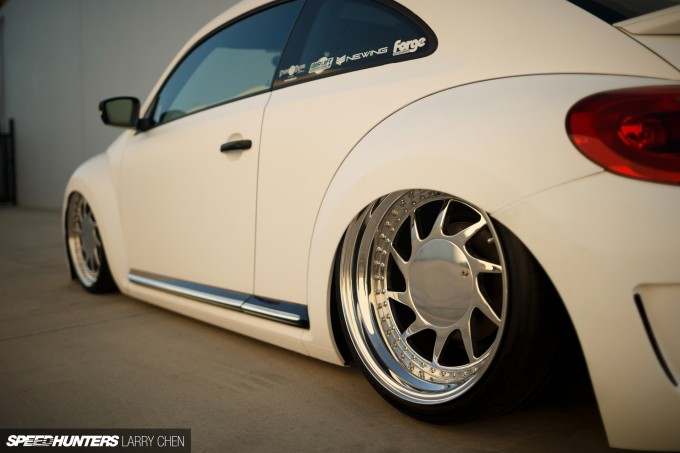 With the car sitting properly on the floor, next came the wheels – which were of course built in Rotiform's workshop specifically for the Beetle project.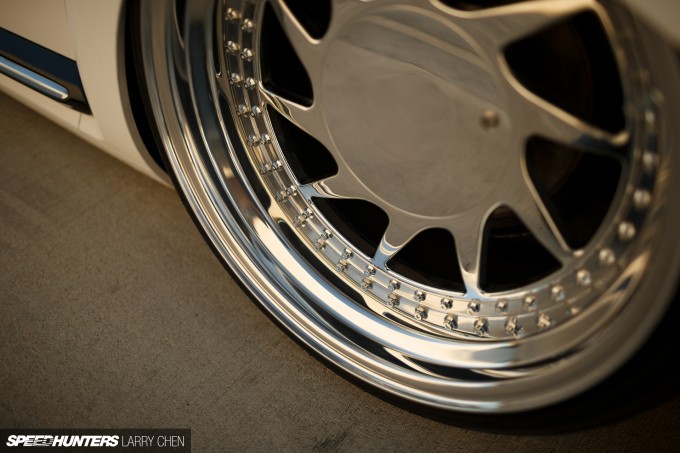 The full-polished Rotiform OZTs measure 19″x9 in the front and a rather mad 19″x10.5 in the rear. Yes, it's a front-wheel drive car with wider wheels in the rear. Why? Simply because it looks pretty damn cool to see those giant rims tucked into the Beetle's rear fenders.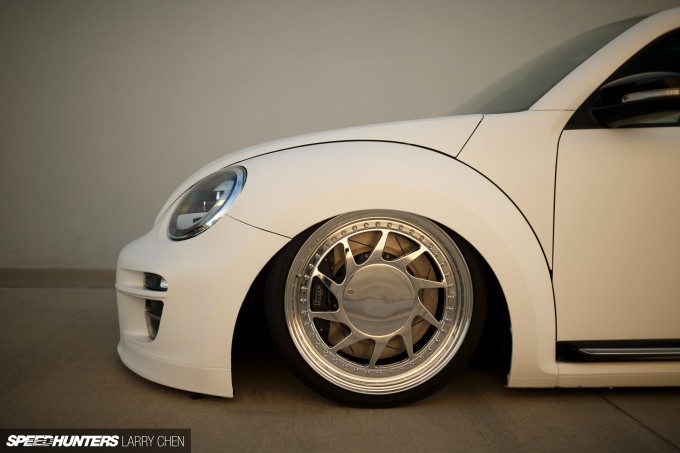 Up front the car is also equipped with a two-piece brake kit from Forge Motorsport. While the 380mm diameter discs certainly help the car stop, the visual impact of the giant stoppers was just as important.
Let's cruise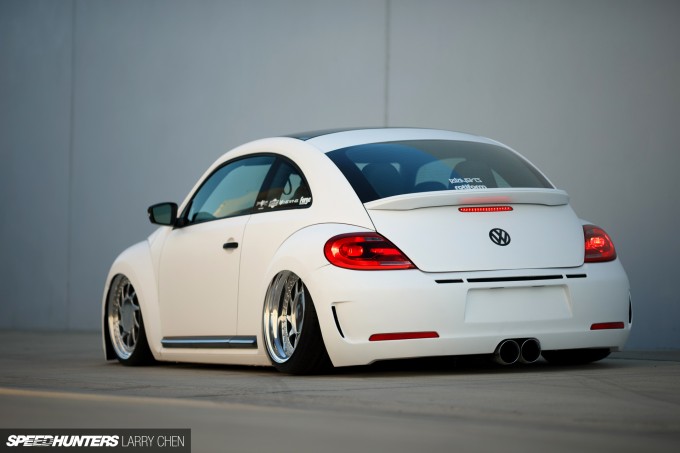 When Volkswagen redesigned the Beetle a couple of years ago, they did a lot to shed the car's soft image with a lower roof line and a wider stance – and that's a big part of what makes this build work.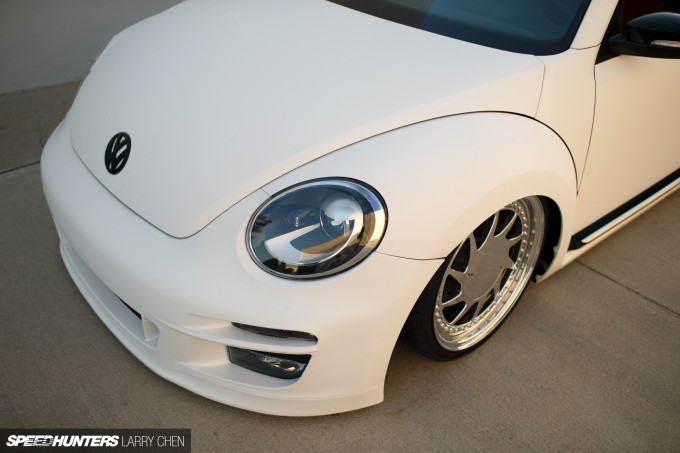 There's always room for improvement though, and Japanese VW specialists Newing Alpil supplied both the front and rear bumpers.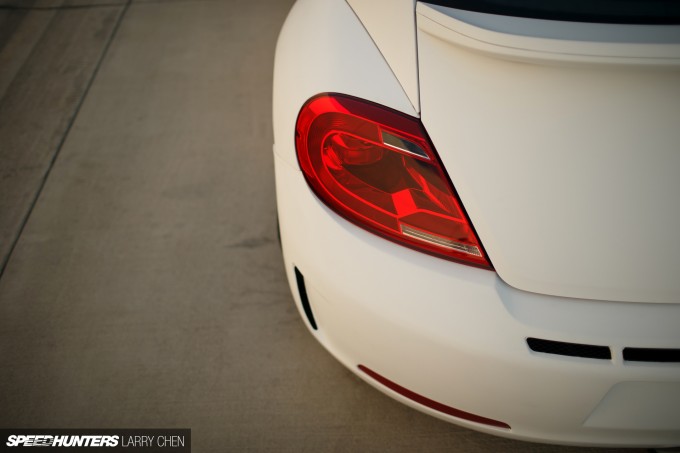 It seems that today it's hard to go anywhere without finding some Japanese influence, and this car is no different.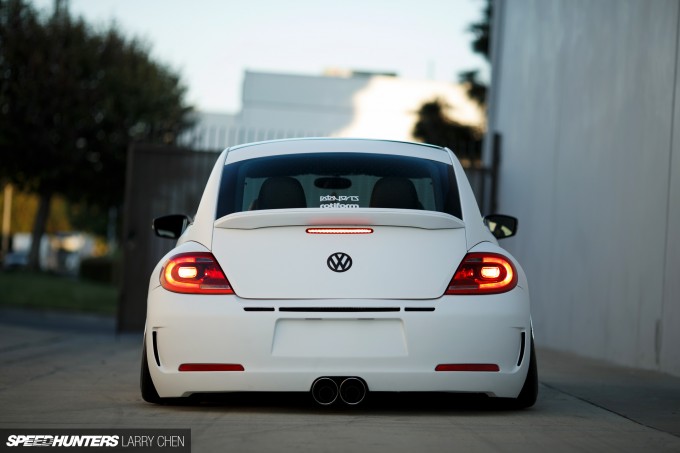 Other bodywork includes shaved sidemarkers and antenna, plus a smoothed and filled rear valance with a custom cut-out…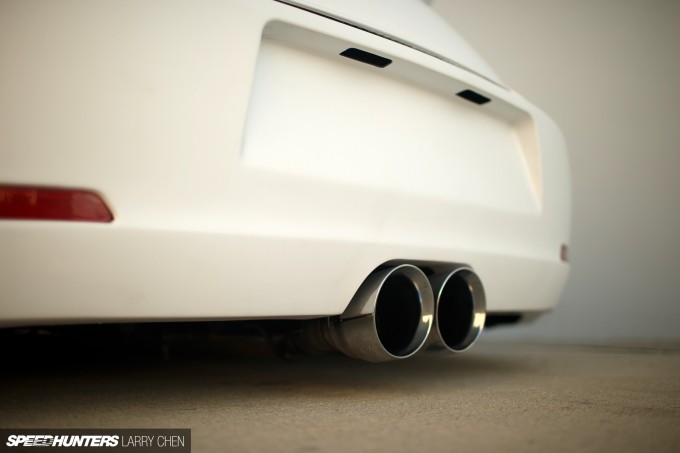 … for the custom Magnaflow center-exit exhaust system, which helps to amplify the distinct growl of the Beetle's 2.5-liter five cylinder engine.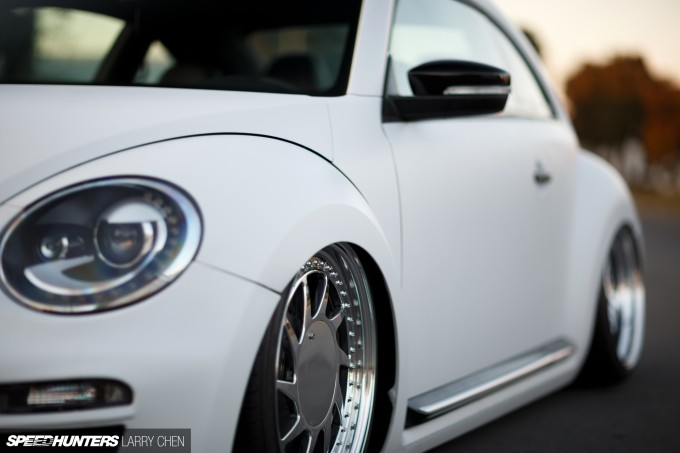 Finally, the car's body was covered with one of 3M's 1080 matte white wraps for a very simple, but very effective look.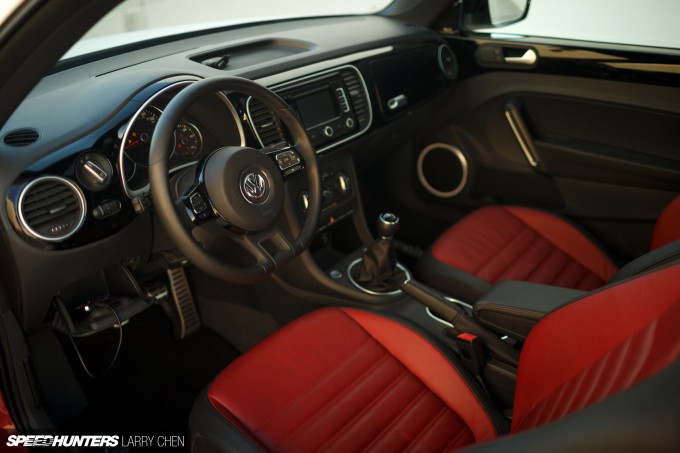 Inside, the cockpit is largely original and there's no problem with that, as I'd say VW did a pretty nice job injecting retro appeal from the factory.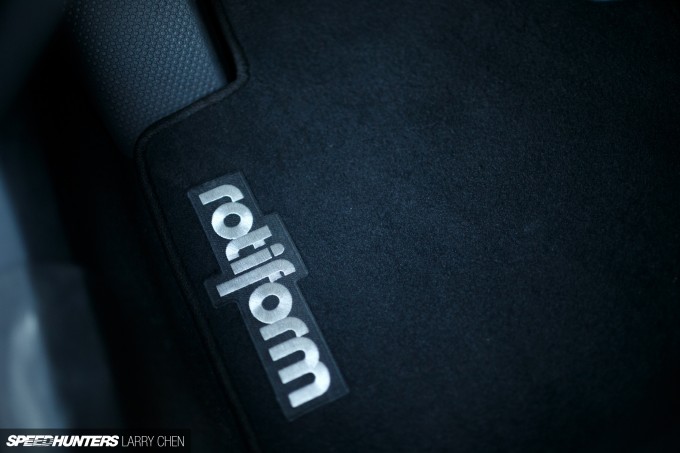 If it's not broken, don't fix it – right? Along with the two-tone VW Launch Edition seats and gloss black trim, they also added some Rotifom floor mats, because everyone knows you don't just roll around with stock floor mats.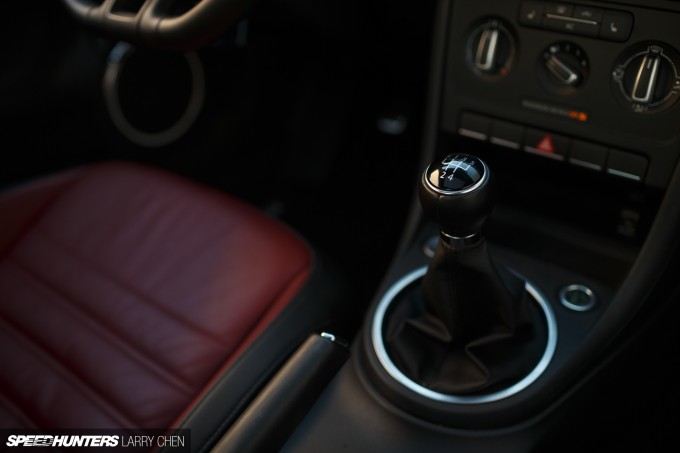 I do like the fact that that car's equipped with a five-speed stick rather than the automatics you find in many more show-oriented builds.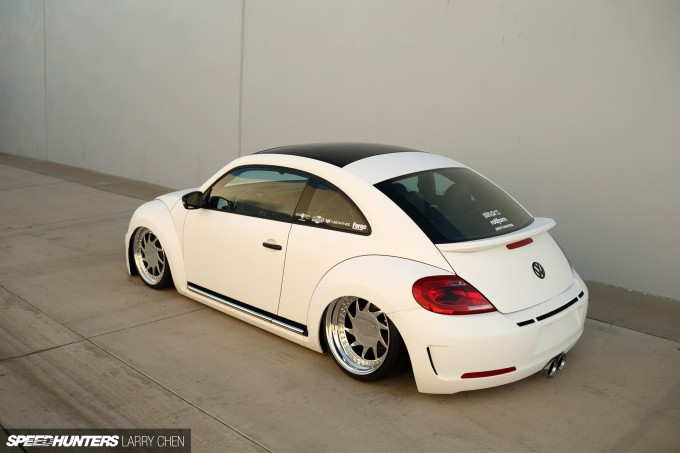 As I've said many times before: if we all liked the same thing, this would be a pretty damned boring job.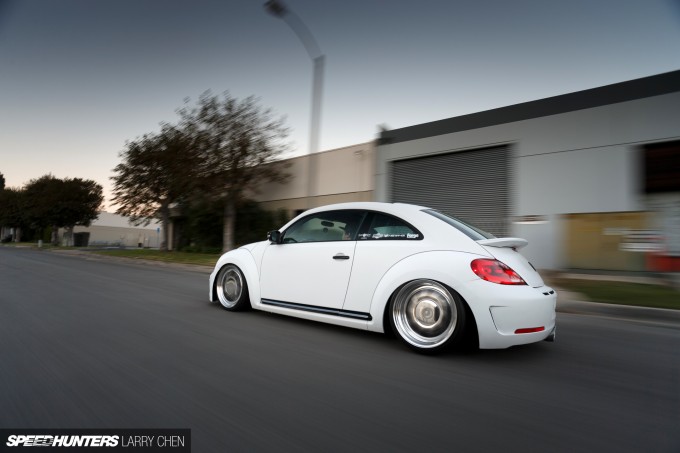 Surely this car isn't to everyone's taste, but I think as long was we can agree that low, slow honest cruisers like the Beetle have their place in the car world then we'll all be good.