Planet time attack
Australia is a pretty good place to call home if you're into fast cars. Formula One, the World Rally Championship and IndyCar all make regular stops in this corner of the world, so given the Aussies' love of motorsport and the culture that surrounds it, it's not hard to see why the Land Down Under has become home to the biggest time attack event on the planet.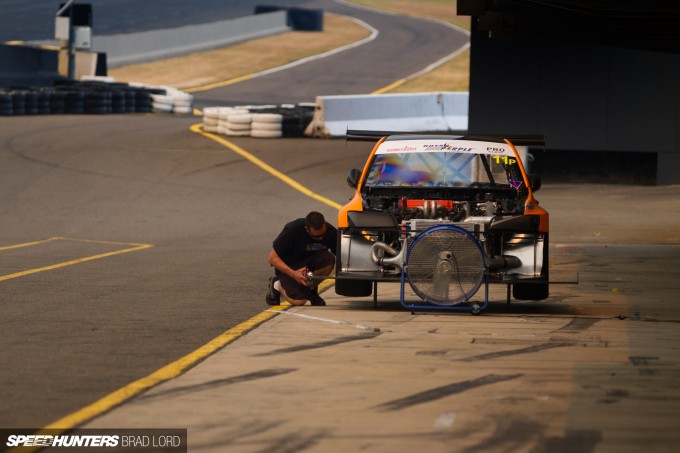 Yes, it feels good to be back in Australia, and at one of our favourite events on the Speedhunting calendar: the Yokohama World Time Attack Challenge.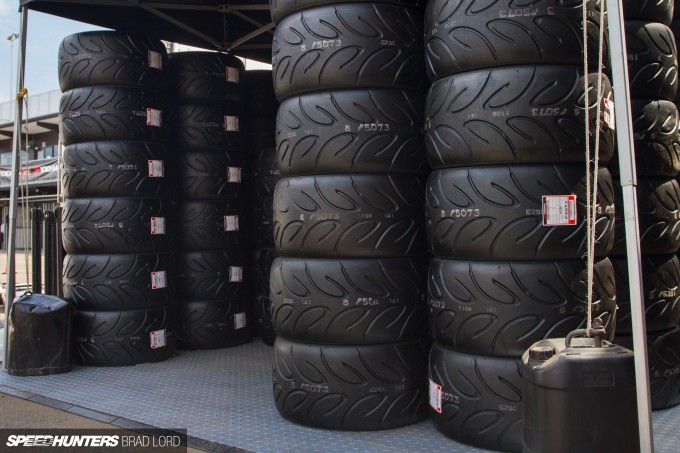 Like it has been since its inception four years ago, Sydney Motorsport Park is playing host to the event. It's here that Rod, Dino and myself are looking forward to seeing many sets of fresh Yokohama semi-slicks being put to proper use over the course of the next two days…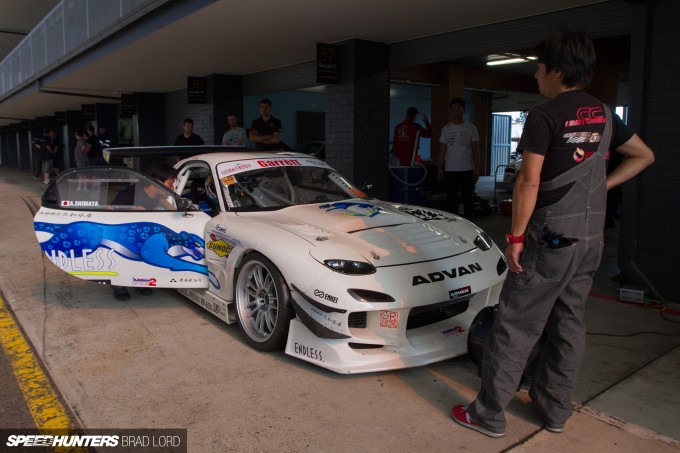 … by a truly international line-up of teams…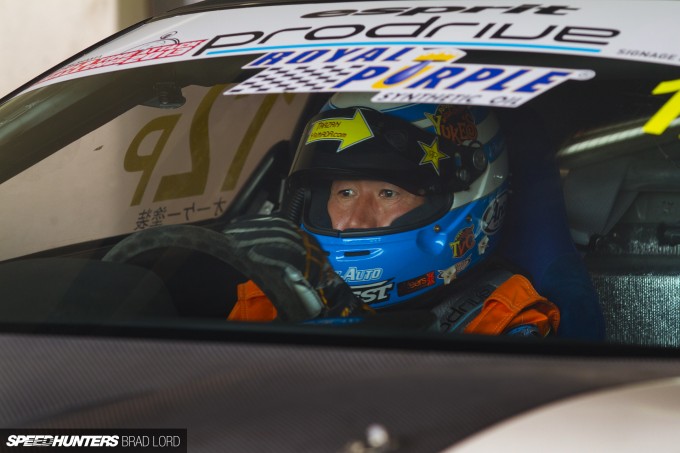 … and plenty of familiar faces from the world of time attack racing.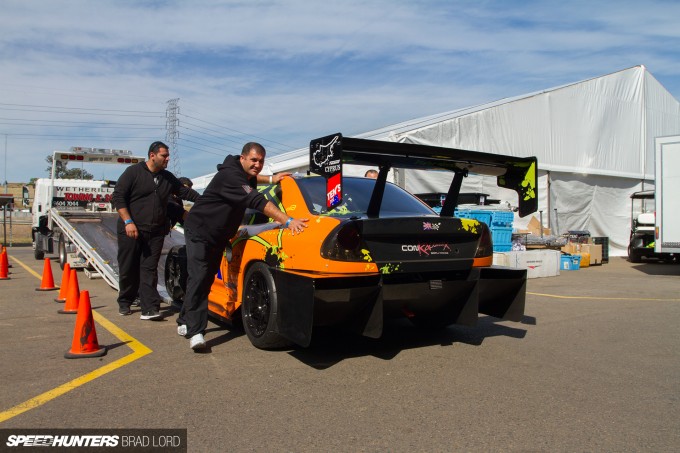 Although the event just began this morning (Friday) local time, yesterday's set-up and practice sessions allowed competitors a full day to shake down their cars and make any final adjustments – or repairs – before things get properly serious.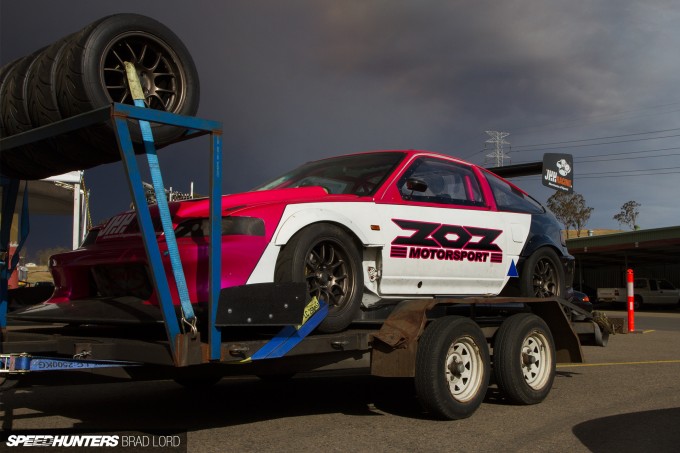 And 'serious' is a good word to describe Australia's time attack faithful. Looking around the pits, it was easy to see the advancements that have been made in the space of one short year. The 101 Motorsport/MightyMouse K-powered Honda CR-X I featured last year, is one car that has undergone a lot of changes, including a refined aero package from its ex-McLaren F1 team engineer, and even a switch to left-hand drive in order to improve weight distribution.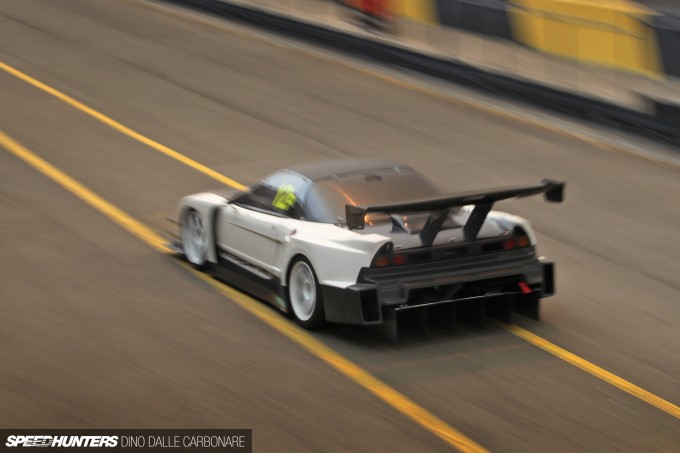 But, regardless of whether teams are in it to win it…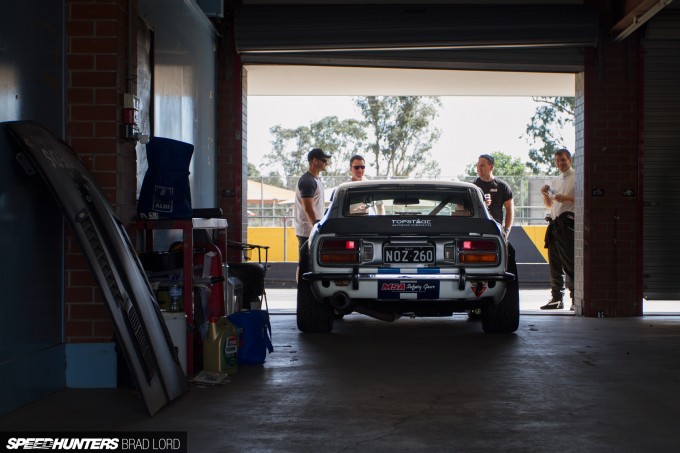 … or just to have a good time trying, there's a really relaxed and friendly atmosphere around the place. It's definitely one of my favourite aspects of the event.
From mild to wild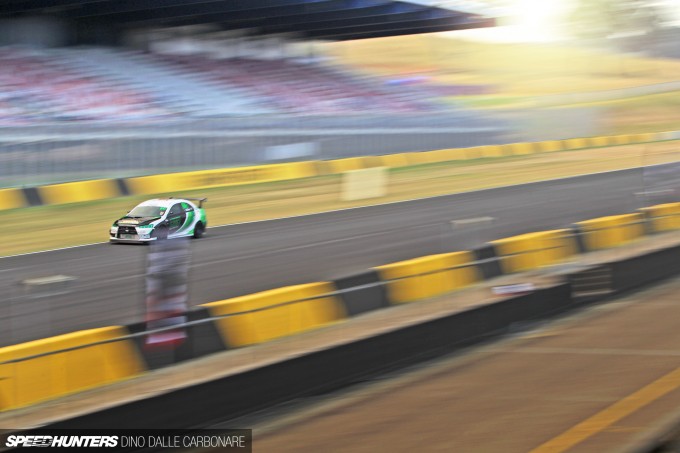 Thursday's prequel to the main event gave teams a good chance to eye up the competition. There's a wide range of divisions too, catering for everything from track-prepped street cars…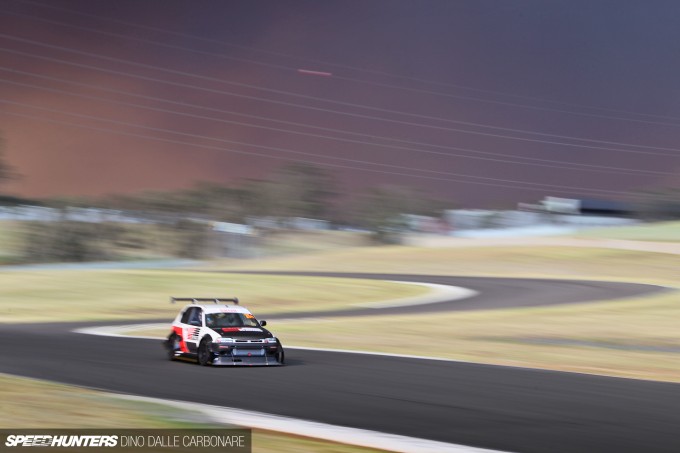 … to purpose-engineered time attack machines.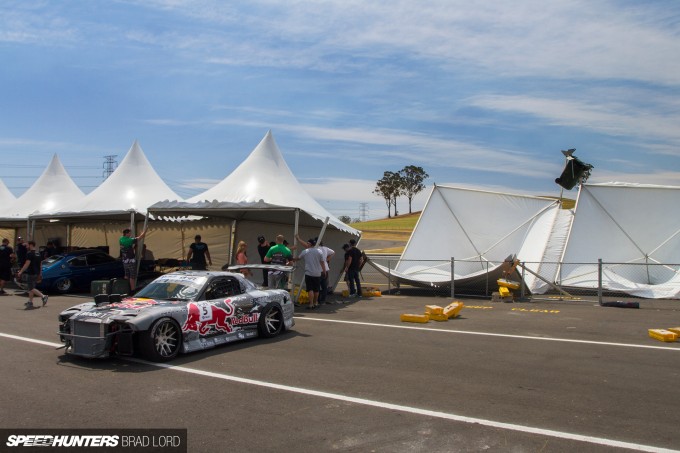 If Thursday will be remembered for anything though, it has to be the weather. First it was the wind: huge gusts that not only made it difficult to physically stand upright at times, but also sent a row of tents flying – luckily without damage to any cars.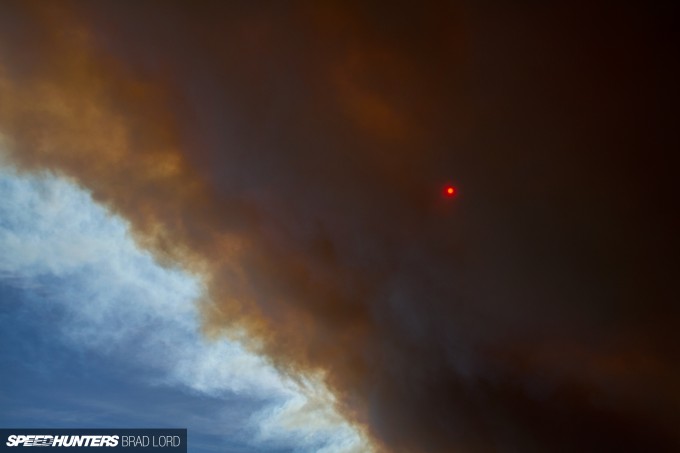 And then came a huge smoke cloud brought about a multitude of large bush fires that rapidly spiralled out of control in the high winds and have consequently reeked havoc across the state of New South Wales. That red dot is the sun by the way.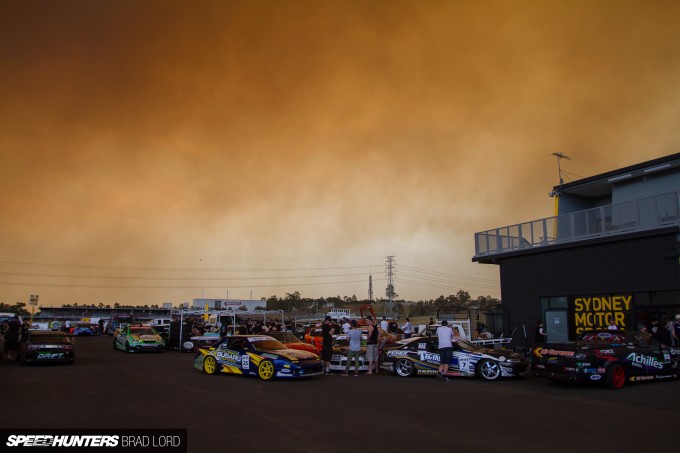 As the smoke passed by, the sky darkened and turned an eerie yellow colour which provided a dramatic, if not slightly unnerving backdrop to the proceedings.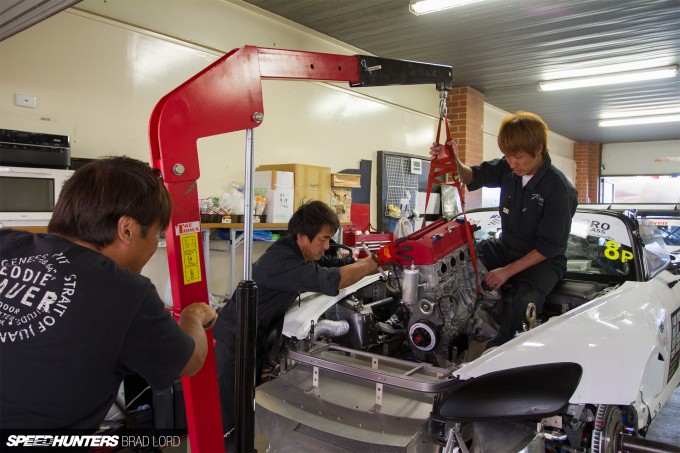 Back in the pit garages, most teams were busy fine tuning their set-ups. Japan's Top Fuel team decided to do a last minute engine swap in their turbocharged Honda S2000.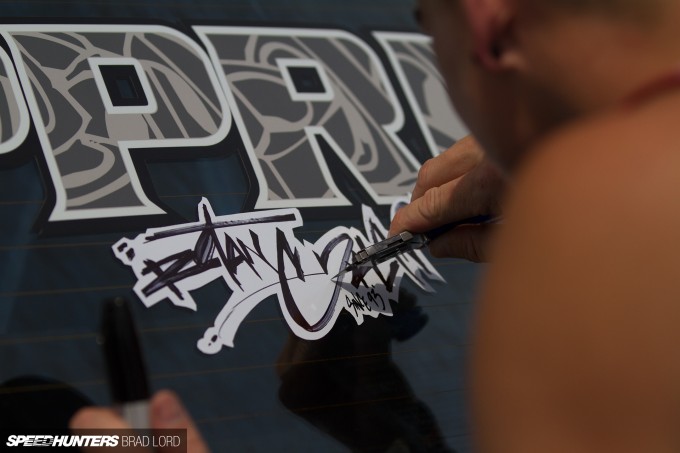 Speedhunters' own Mad Mike Whiddett, on the other hand, was doing some last minute graphic applications. Who needs a printer and plotter when you can go full freestyle!
Drift mode enabled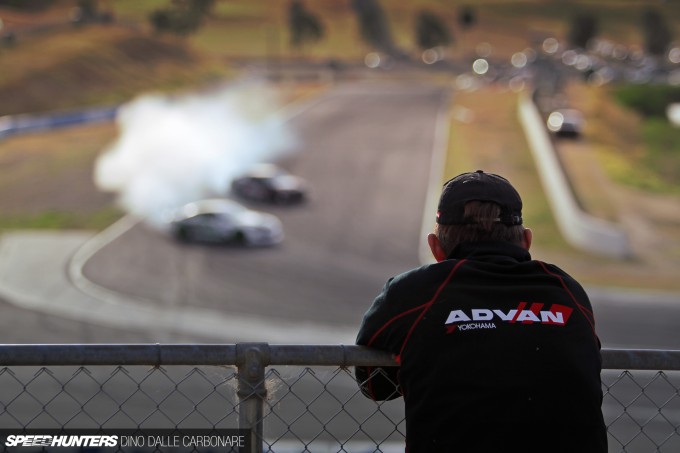 While WTAC's main focus is time attack, there's a huge amount of other stuff going on during the course of the event, including the Turbosmart Flying 500 – a standing half kilometer speed test – and the Tectaloy International Drift Challenge.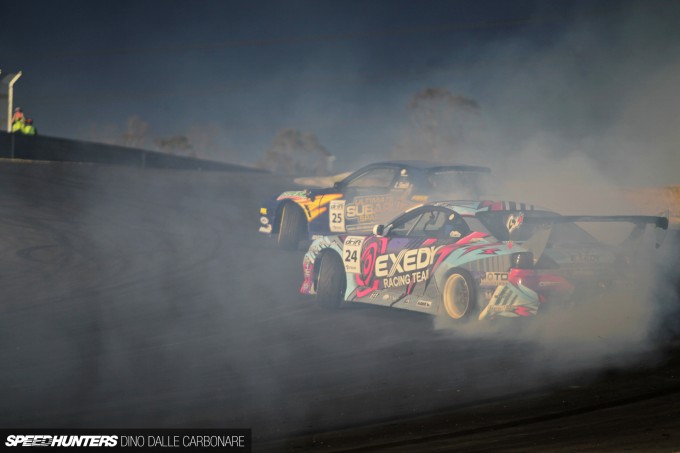 The latter features drivers from Australia, New Zealand and Japan, who will all be competing for honours on a new section of the circuit that adds some serious elevation into the mix.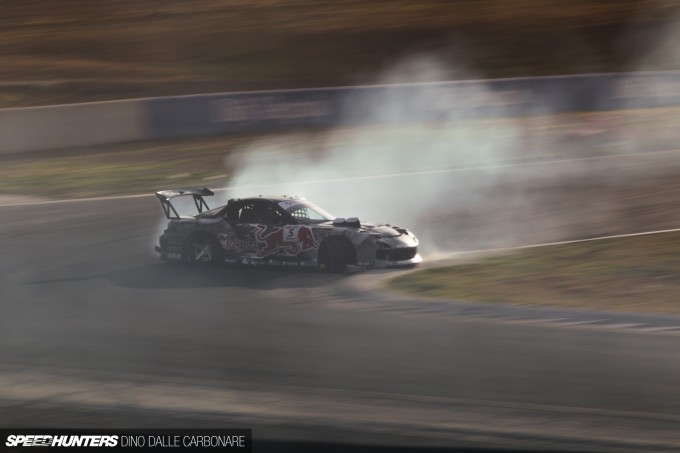 After a delay getting onto the track for practice with a brake master cylinder problem, Mike had his four-rotor MADBUL RX-7 out and was running some aggressive lines through the high speed section. Following an engine failure at last year's event, I think it's safe to say that he has some unfinished business to take care of.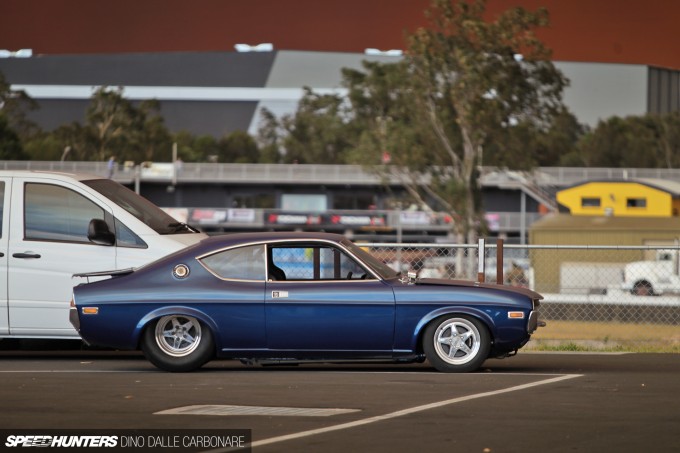 He's doing double-duty this year too, driving Pulse Performance Race Engineering's six-rotor '6B' Mazda RX-4 on demo runs up the front straight. Look out for a full feature on this wild New Zealand-built machine…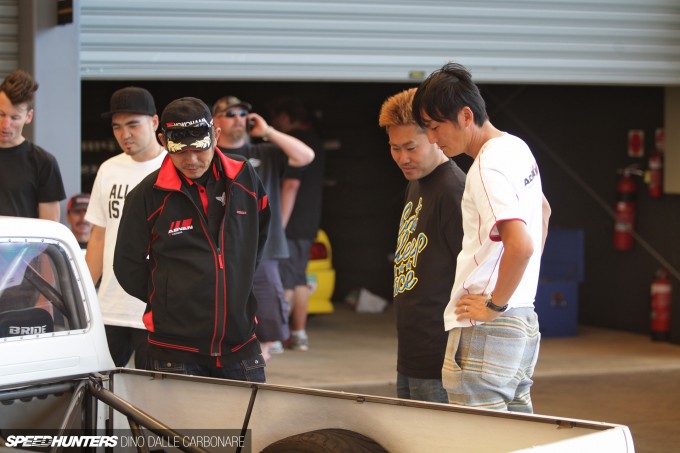 … and Nigel Petrie's Engineered to Slide ute, which on its public debut was attracting a lot of attention. Unfortunately for Nigel, a driveline breakage during last night's practice session has relegated his awe-inspiring machine to the paddock area for the remainder of the event.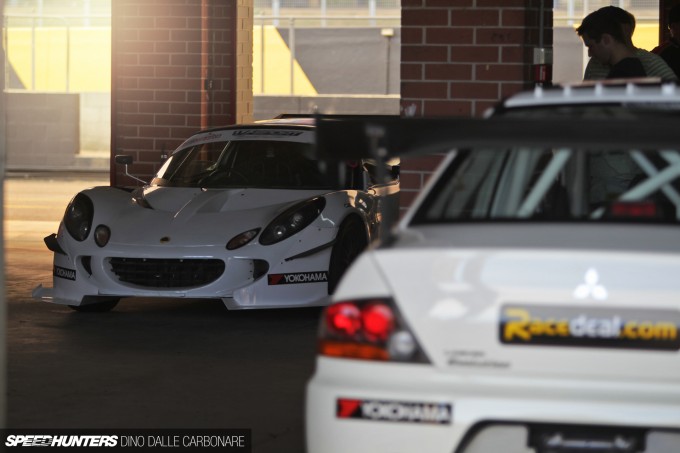 Considering what we've already seen during this morning's first session, a number of WTAC records are on the brink of falling during the course of the event.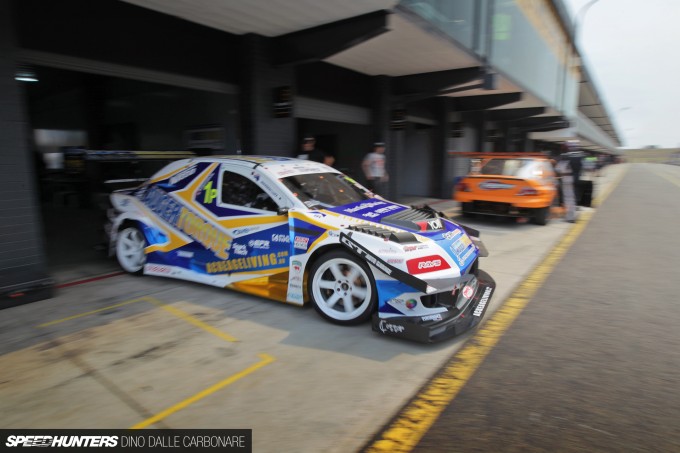 Which is why – given its record-crushing performance at the 2012 event – all eyes were on Nemo every time it hit the track. The guys from MR Tuning spent a lot of time last night fine tuning the set-up, and this morning – on its first timed lap of the event – Warren Luff pointed the Lancer Evo to a 1.27.7 lap time.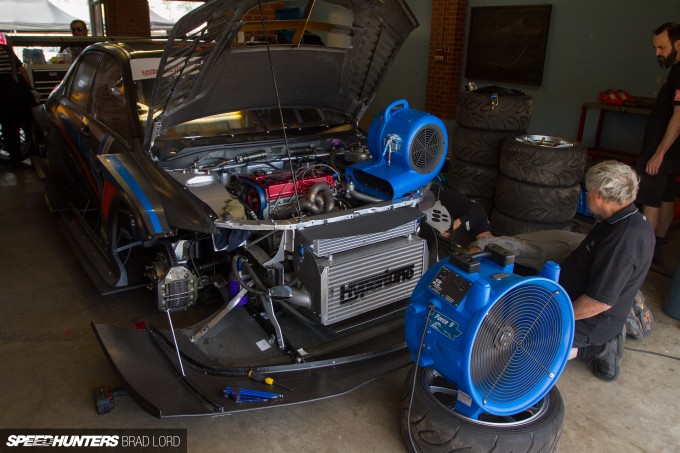 That's quick, but not quite as quick as the Tilton Interiors Racing Evo. If the brand new wind tunnel-developed carbon fibre Voltex aero kit and and Garth Walden's 1.25.5 opening lap is anything to go by this morning, the Tilton team have wasted no time in making their intentions clear.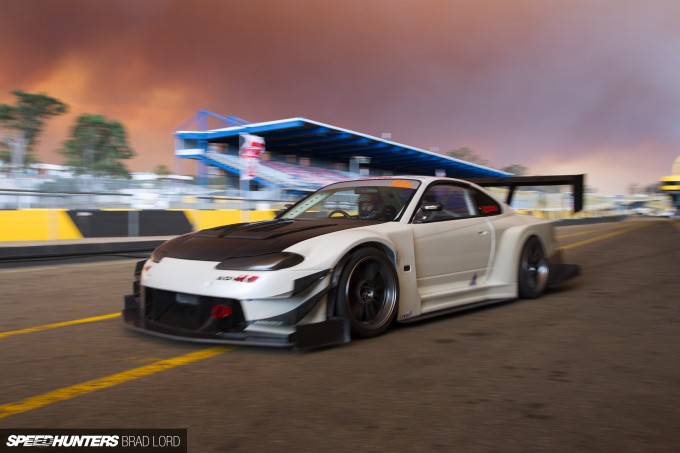 One thing's for sure – there's a big weekend of Speedhunting ahead of us. Stay tuned for more coverage right here, and of course via our constantly updating Instagram feed.