Growing up, but not growing old…
No matter what sort of automotive styles we might favor, it's a certain fact that we all grow older. Our lives change and our preferences in cars might change along with that, sometimes out of pure necessity and sometimes out of a natural maturing of our tastes. But that doesn't at all mean that we have to give up our hobby or become less enthusiastic about cars. This VIP style Toyota Aristo from the UK is a perfect example of that.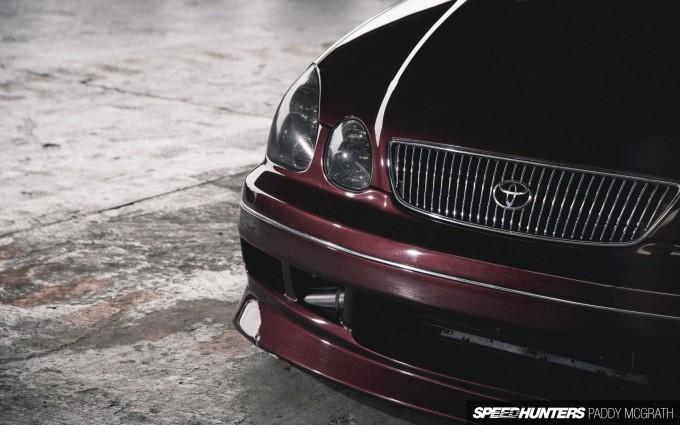 In fact, the VIP scene as a whole is largely a product of car enthusiasts growing older. Many VIP car owners are one-time speed freaks who have grown up and acquired a sensible, mature luxury sedan – but at the same time haven't lost the instinct to make their automobiles lower, faster and cooler.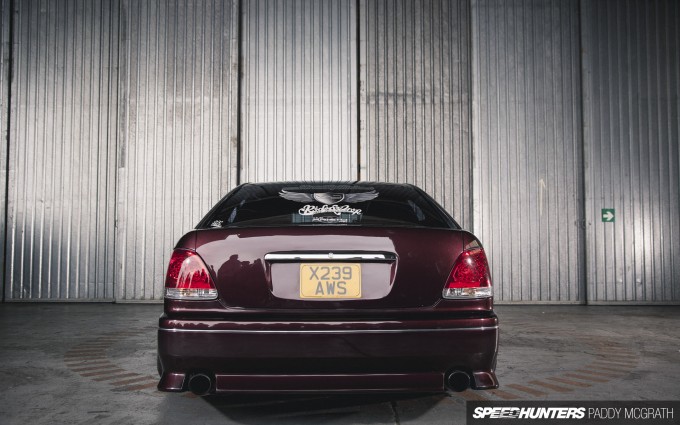 That is absolutely the case with Mr Lam Duong, the owner of the JZS161 Aristo you see right here. Four years ago Lam was driving a Nissan S14 drift car, but the urge came to have a more sensible car and he began the hunt for an E39 BMW M5, Audi RS4 or another grown-up performance sedan.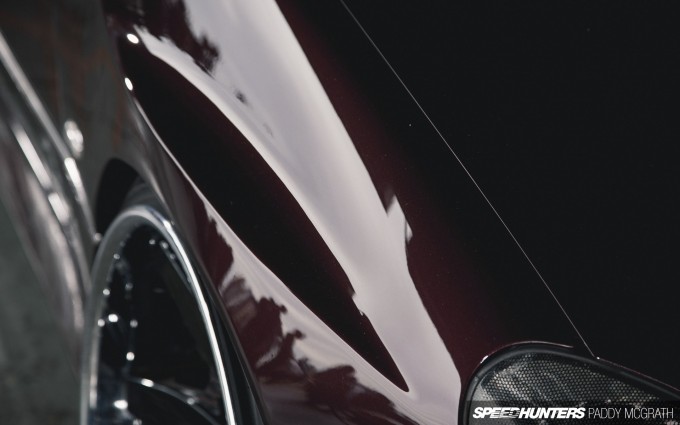 But then Lam heard that Phil Morrison from Driftworks was selling a JZS161 Toyota Aristo and his mind was made up. When he acquired the Aristo from Phil the car had already been fitted with Vertex aero, 19-inch wheels and some basic engine upgrades, but soon Lam was dealing with a full-on case of VIP fever.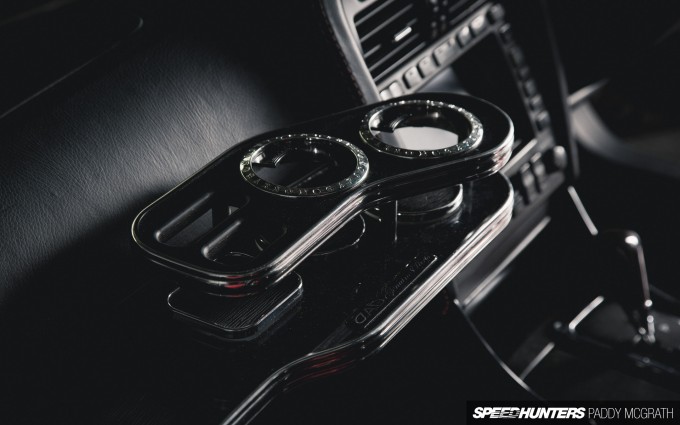 VIP cars are commonplace in their homeland of Japan and also have a strong following in the USA, but in the UK they are much more scarce. This would make Lam's mission with the car much more difficult, but it would also make the finished product completely unique.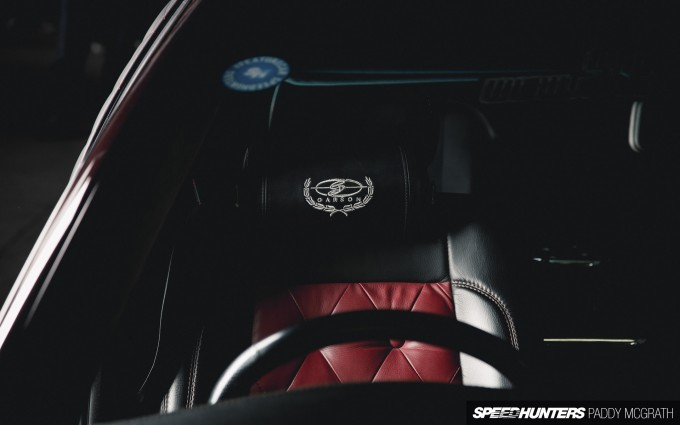 With the funds from the sale of his S14, Lam began doing more work to the Aristo. He added a bunch of VIP goodies to the interior, picked up a set of custom Garson wheels, added air suspension and also hot rodded the engine a bit.
The VIP life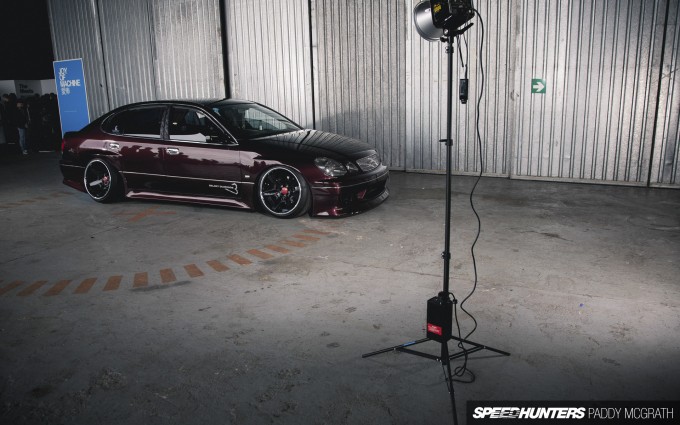 By this point Lam had created what was probably the most complete VIP build in the UK, and he tried to get to as many car shows and meets as possible to spread the VIP gospel to his fellow countrymen. After losing his company car, Lam was forced to put the Aristo into daily driver service, and the car soon began picking up all sorts of rock chips, bumper cracks and other wear and tear.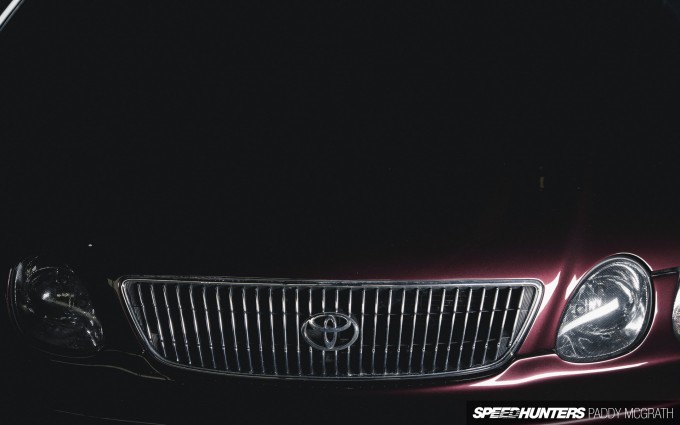 Needless to say this had soured Lam a bit, but after some discussion with his girlfriend it turned out to be the motivation he needed to take the car to the next level. Even with the UK VIP scene being as small as it is, it was time push the envelope even further.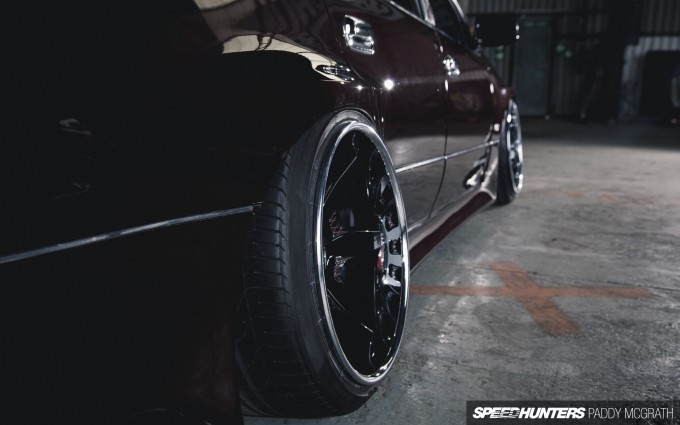 The resulting build is something that immediately grabbed the attention of the Speedhunters crew at the recent Players event, and the car was soon being positioned for the full Paddy McGrath feature shoot as you see here.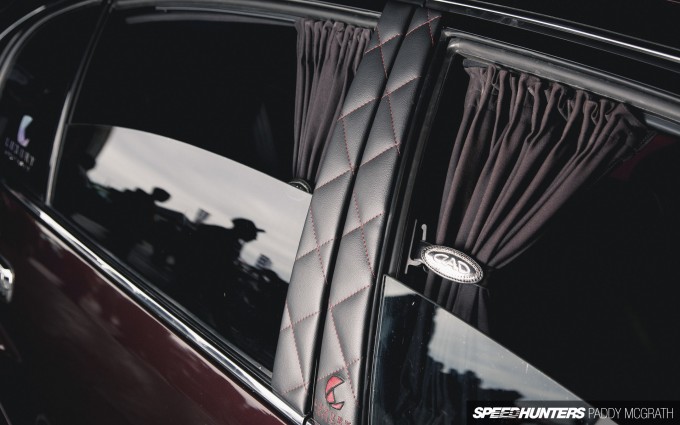 The fruit of Lam's labor is a car that doesn't just stand out in the UK, but one that would also grab plenty of attention in the United States or Japan.
The goods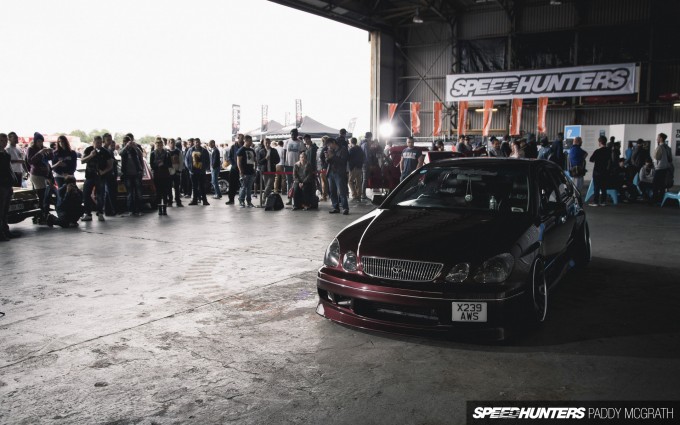 As with most VIP builds, it's the exterior that does the talking first. The car is still running a Vertex aero kit, but one that has been custom modified by StreetOptions.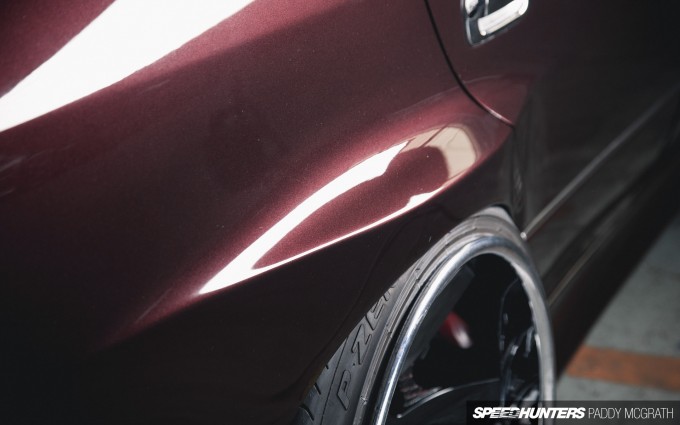 The modifications to the bumpers and skirts were necessary after the steel fenders were treated to a a handmade wide body conversion. Unlike some of the more extravagant wide bodies out there, this one flows perfectly with the Aristo's original lines and is hard to pick up from certain angles.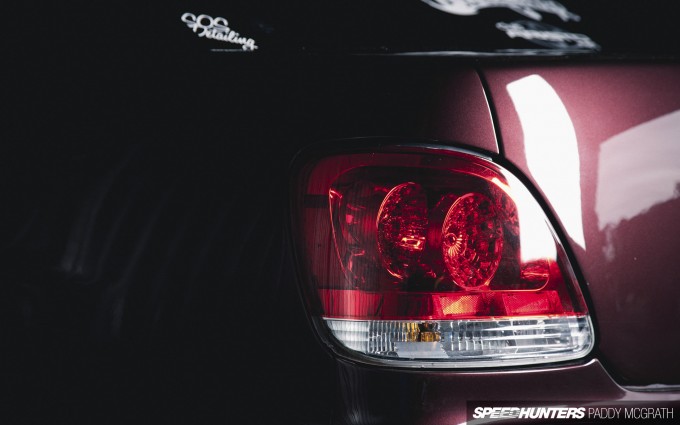 With the bodywork situated, it was time to coat the car in a fitting color. In the paint department, Lam chose a custom burgundy red with a fine rainbow metalflake and a touch of gold pearl.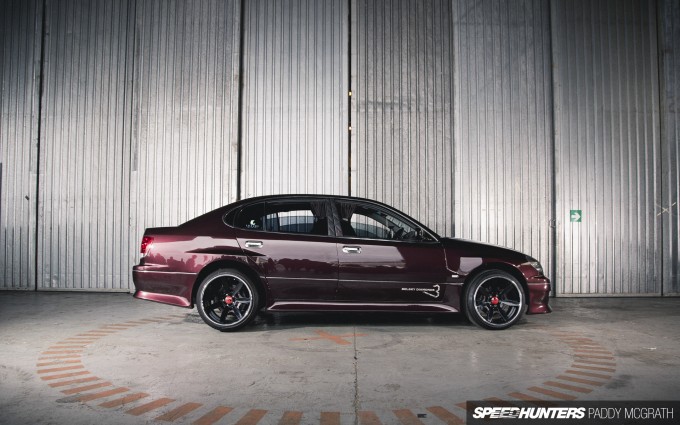 Suspension is another critical element of a VIP car, and Lam had the Aristo fitted with a fully digital air-ride setup from Ride And Drop.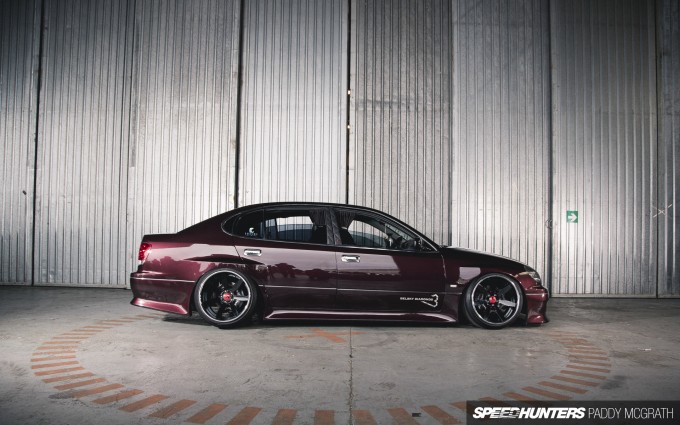 This of course allows the car to be slammed to the deck in an instant, while still providing enough functionality to get around town with ease. The car is also running a Do-Luck underbody brace kit, a Figs Engineering VIP camber kit and Megan Racing adjustable front control arms.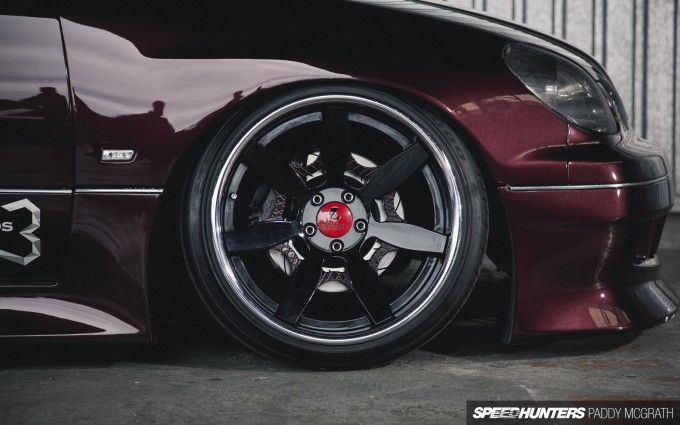 And then there are the wheels, which were a crucial part of the car's makeover. They were custom-built by Luxury Abstract and took six months to get.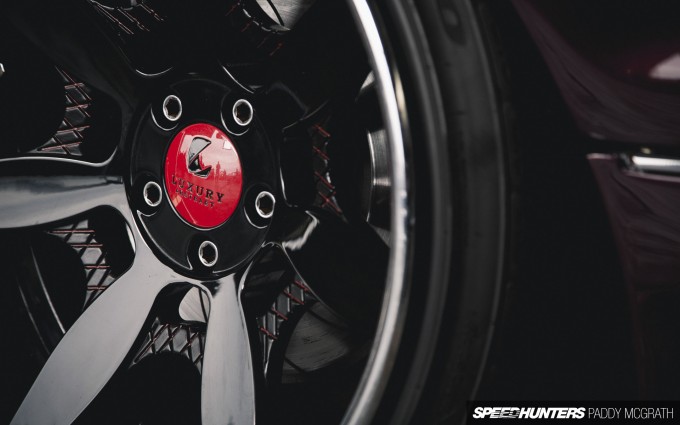 They measure 19×11-inches with an ET of 0 in the front and 19×13-inches with an ET of minus six in the rear. As part of the ordering process, Lam had the wheels done in a custom black and red finish perfectly suited to the car's body. You'll also find JZA80 Supra brakes lurking behind the concave spokes.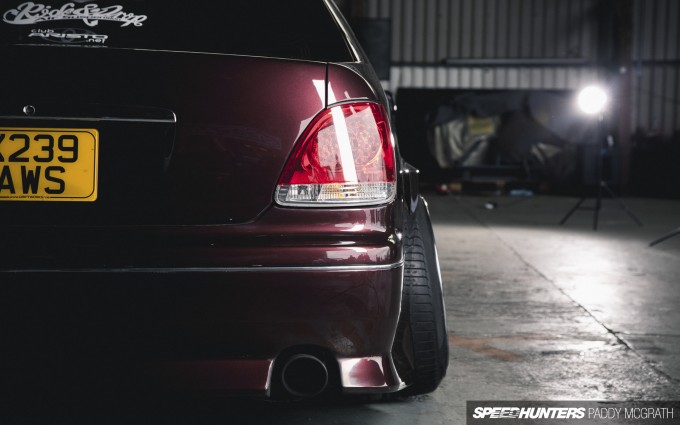 Naturally the wheels are fitted with just the right amount of negative camber that you'd expect on a VIP machine.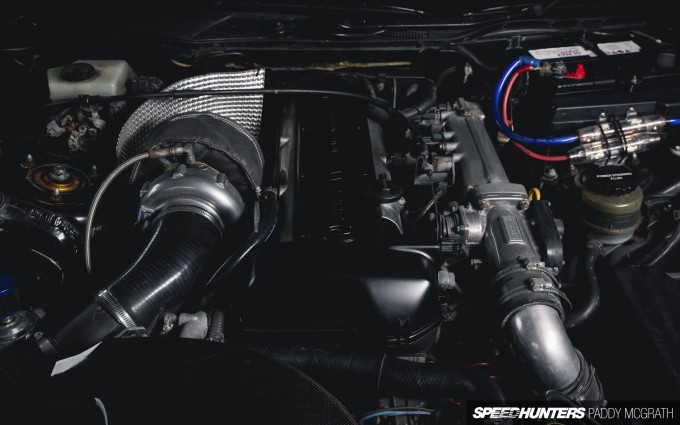 While having a lots of horsepower isn't a requirement for a VIP car, it certainly doesn't hurt. To give the car some extra go, Lam had the 2JZGTE outfitted with an XS Power T70 single turbocharger conversion, while other work under the hood includes a tubular exhaust manifold, polished intake manifold and throttle body and an ARC intercooler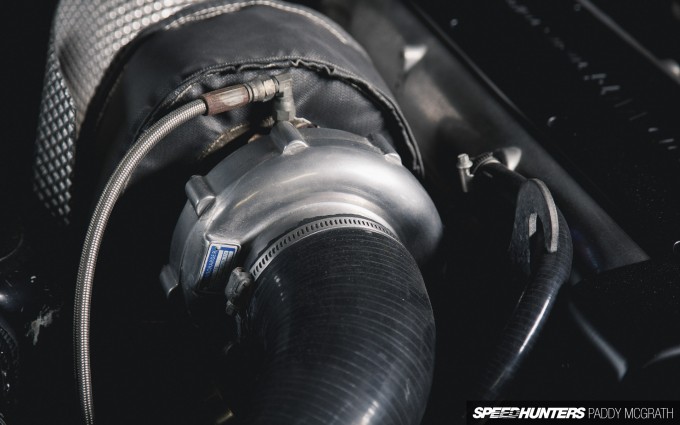 The single turbo 2J makes 405bhp, which while not earth-shattering gives the Aristo plenty of power to keep up with the high performance sedans of today.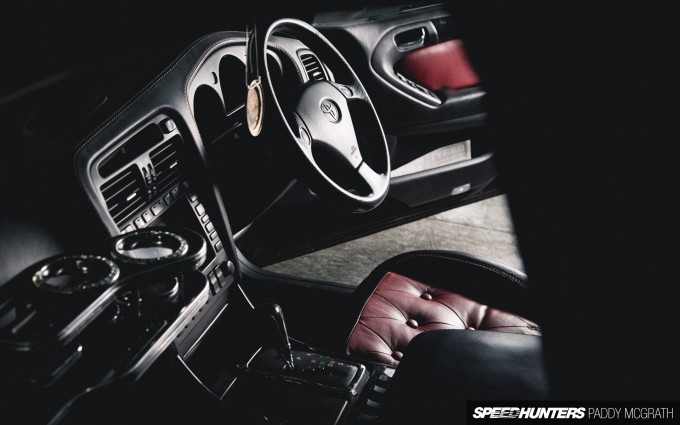 The VIP treatment continues through the Aristo's interior as well, with Edge Automotive Interiors doing a full re-trim in red and black leather with quilted diamond button stitching.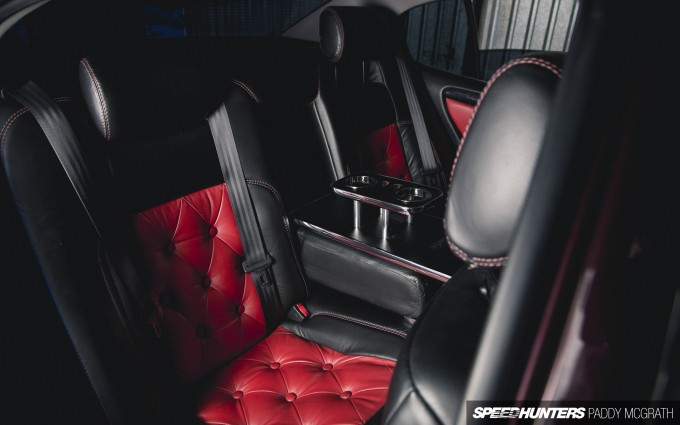 Other accessories include a Garson/D.A.D front table, neck pads, curtains and a custom three-level table for rear passengers.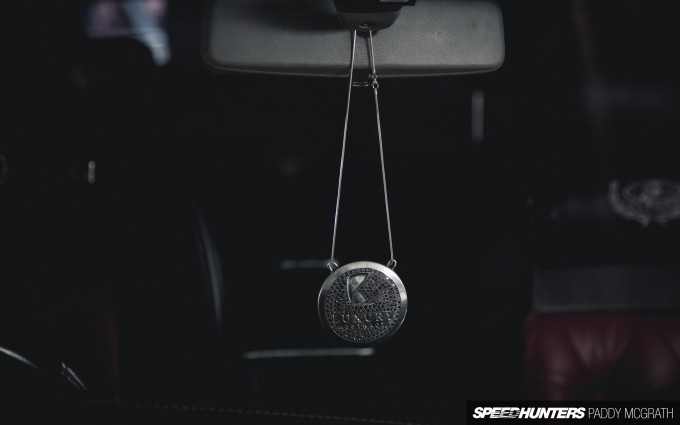 Also of note is the fusa that hangs from the rear view mirror, made from sterling silver with 10 carats of black diamonds for good measure.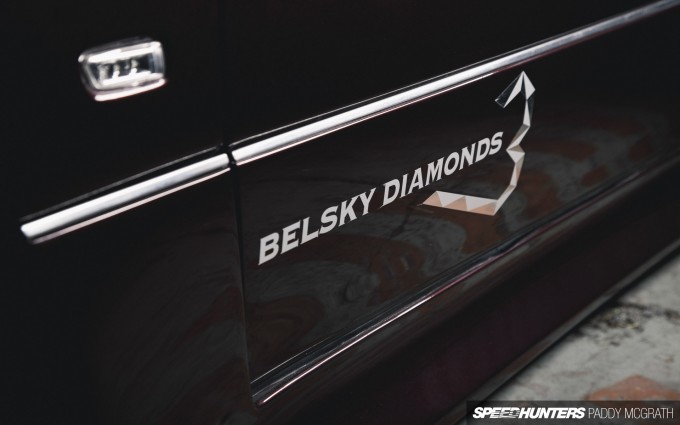 Lam's career is in the jewelry and diamond field, and the fusa is a prototype piece from Luxury Abstract and his company Belsky Diamonds.
A journey complete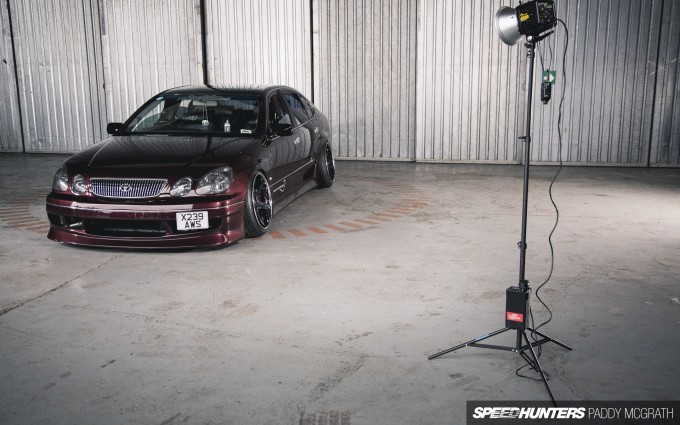 For Lam, his journey with the Aristo is actually coming to an end as he will soon be moving to Australia and is unable to take the car with him. The car is currently up for sale and there's little doubt that the next owner will find the car to be a perfect way to continue enjoying car life – in a slightly more grown up matter.