You might have spotted this Datsun 510 sitting outside the TRA Kyoto workshop during the tour I posted earlier today. Despite having visited Miura's shop countless times, I had actually never seen his Bluebird before – and there is a good reason why. The car has been away receiving some TLC to its exterior in preparation for the fresh set of over-fenders and deep-dish steel wheels that have just been fitted.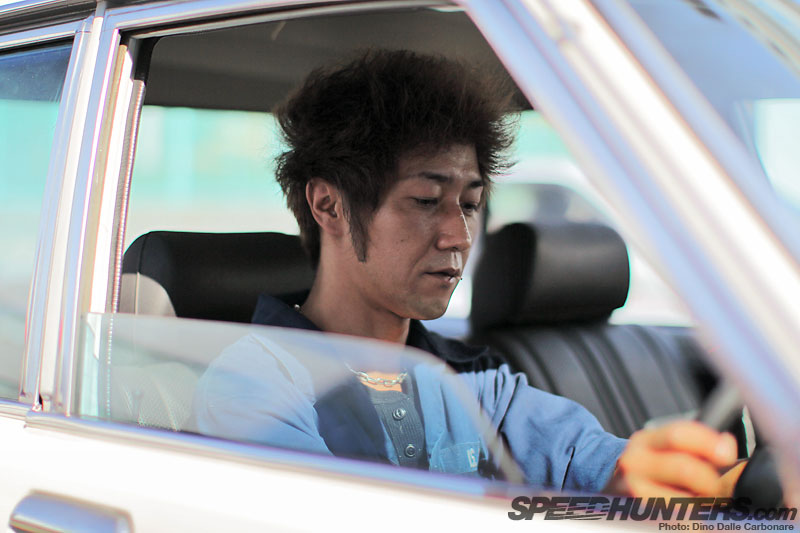 Miura has a true love for all things classic and has been wanting to do something with this car for years. While we were outside he decided to fire the car up and move it out onto the street so I could grab a few shots.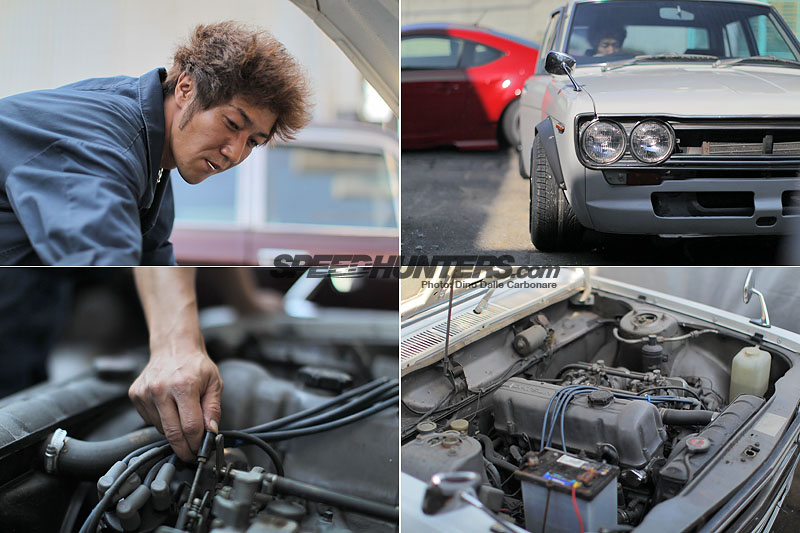 Apart from a set of upgraded carbs the engine is still very much stock. But despite warming it up a little, it still only seemed to be running on half of its cylinders.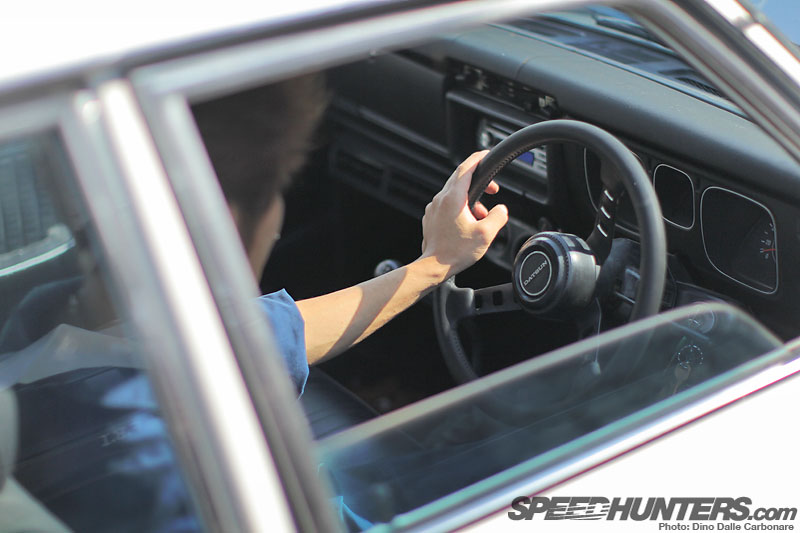 That's nothing a quick tune up won't fix, though. With three cars to finish for this year's SEMA show, the Datsun is very much a side project for Miura.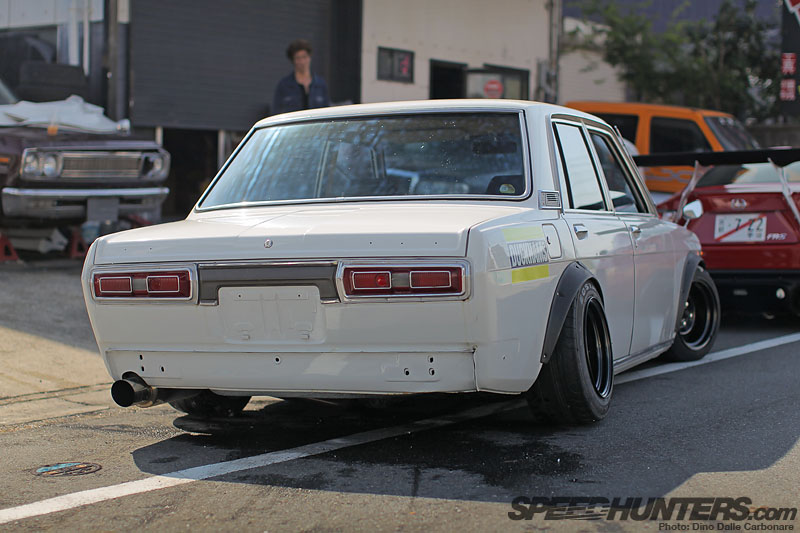 And with a whole bunch more cars needed to be completed in time for the 2014 Tokyo Auto Salon in January, the little 510 four-door might have to wait just a little bit longer!
What would you like to see Miura do to this car? Wilder fenders? Maybe his signature ducktail trunk spoiler? Regardless of how this particular car ends up turning out, I really hope to see more vintage rides like this getting the TRA Kyoto treatment!
Dino Dalle Carbonare
Instagram: speedhunters_dino
TRA Kyoto shop tour on Speedhunters
TRA Kyoto related features on Speedhunters