Here in Seattle, once again Darren McNamara qualified in first position. The Irish drifter had such a tough time last season, which began with him wrecking his car at Long Beach.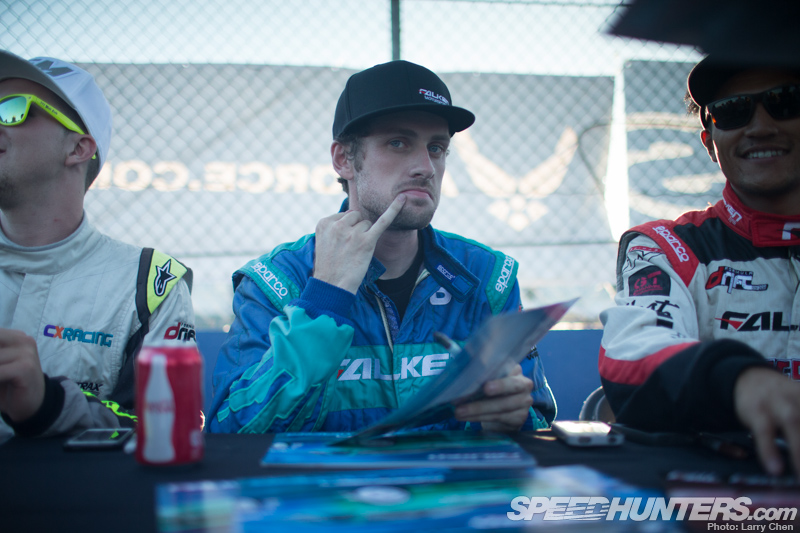 However it seems he's finally getting back into the grove this year, with a second place finish in Atlanta and fourth place in Jersey. His first championship still seems quite far off though, with over 100 points between him and the leader.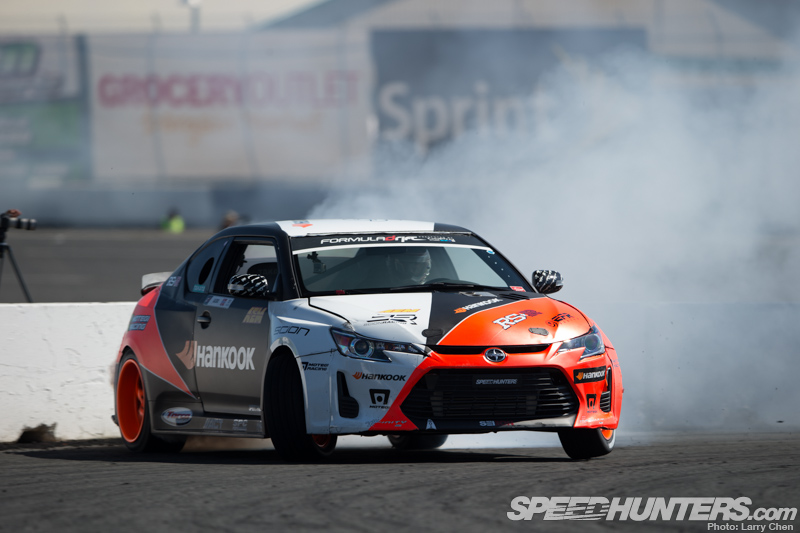 Fresh from Gatebil, Fredric Aasbø qualified in second place. Being able to drift on his home track for a few days of no-rules mayhem and winning the Gatebil World Powerslide competition probably helped – I can't think of a better way to boost your confidence.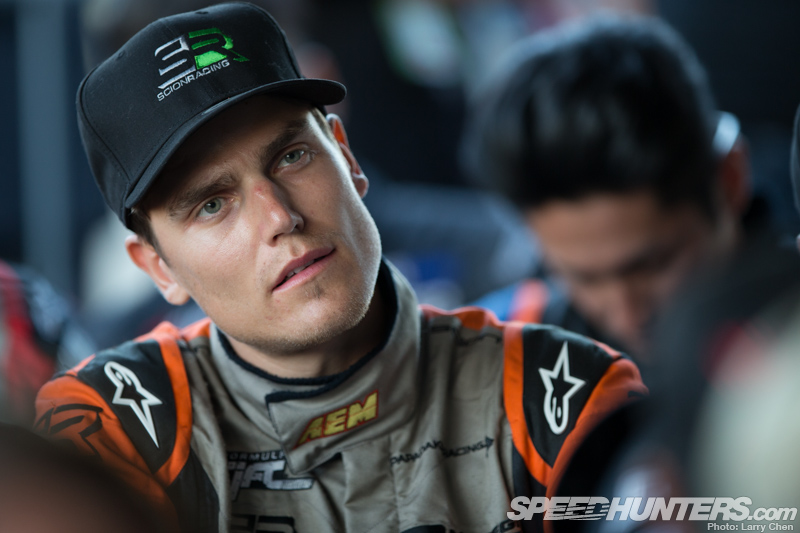 Fredric is largely in the same boat as Dmac in terms of the championship runnings, but what is interesting is that he has made it into the top eight every single round this year. At least he's consistent.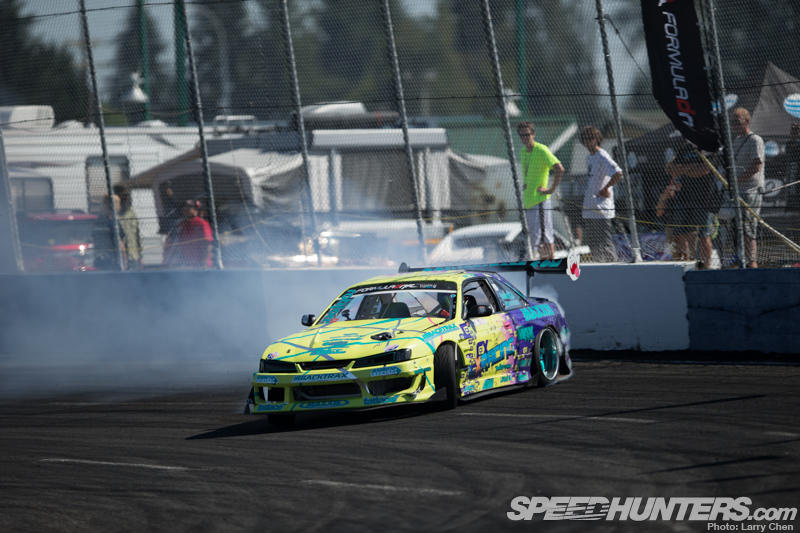 Privateer Matt Field qualified in third, which is the highest the Northern Californian drifter has ever placed in qualifying.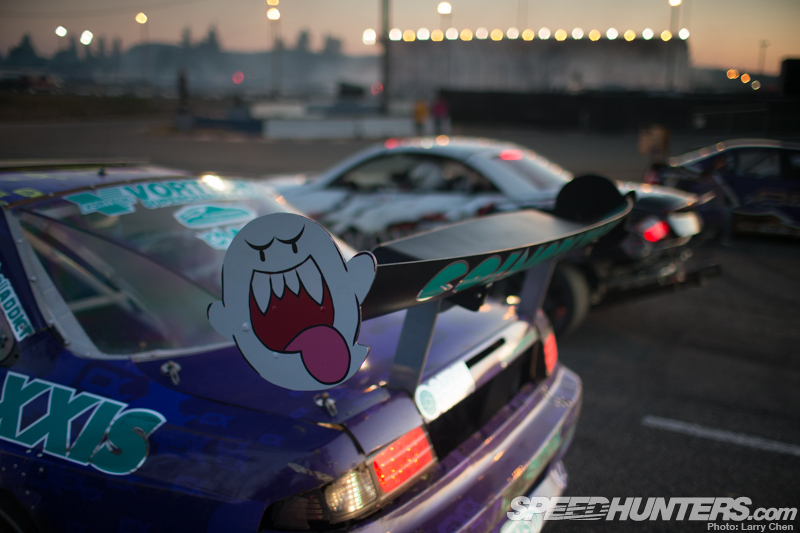 Maybe his good luck charms are starting to work out after all. Matt's been competing in the series for a few years now and it's great to see him become a front runner.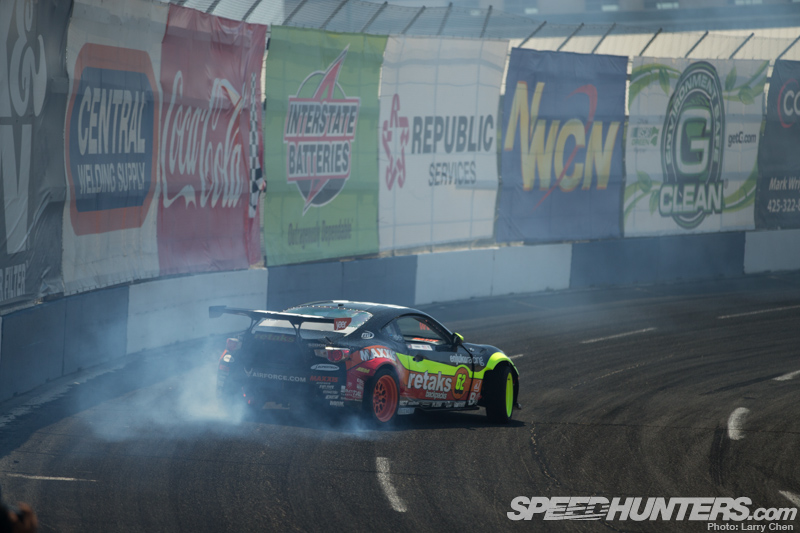 Ryan Tuerck is also fresh from Gatebil, but unfortunately during his first qualifying run he put his car into the wall.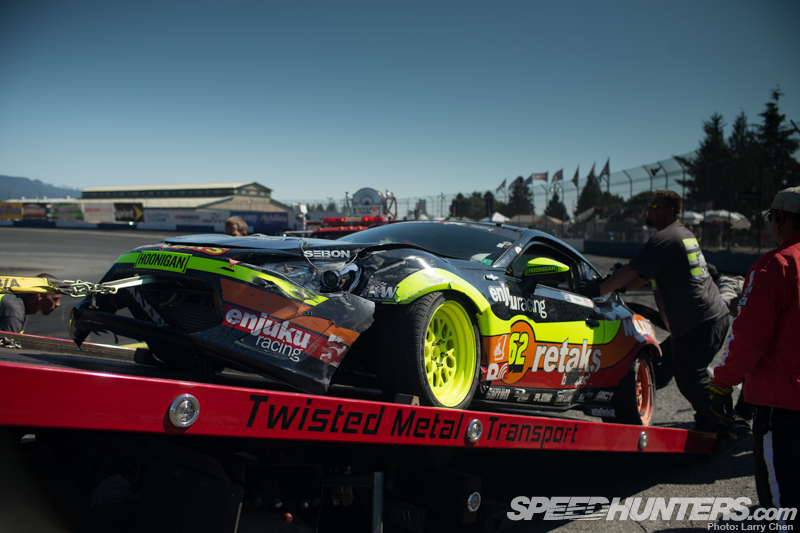 The team worked very hard to get the car back together and he put down a solid second run, which got him into the show in 23rd place.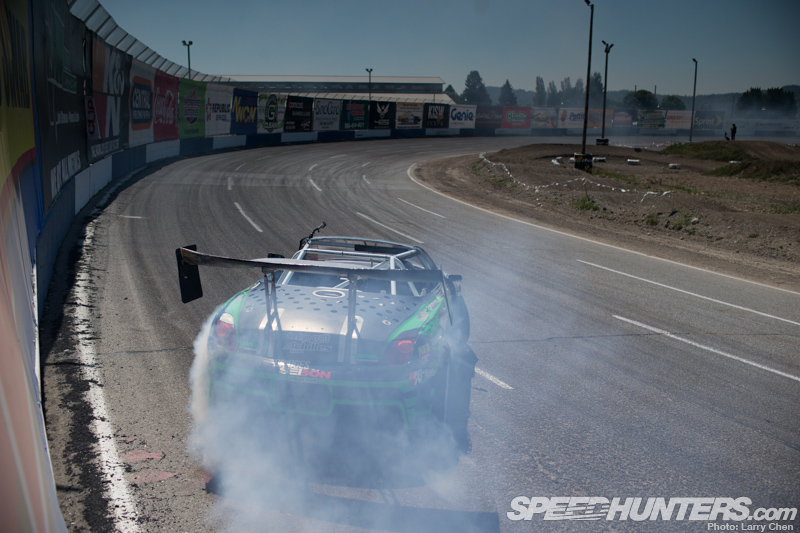 Ryan was not the only one to have problems with the wall. For the whole of practice Daigo Saito ran without his wing and he seemed to be doing well.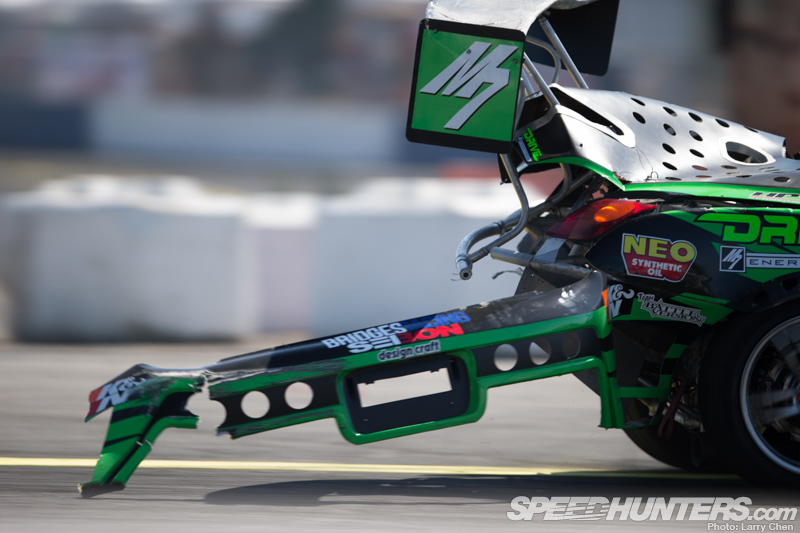 However for qualifying he ran with it instead – his entry was faster than in any attempts during qualifying, which put him into the wall. Luckily for him the field was very large in Seattle which allowed his team to fix his car in time to enable him to get into 26th place.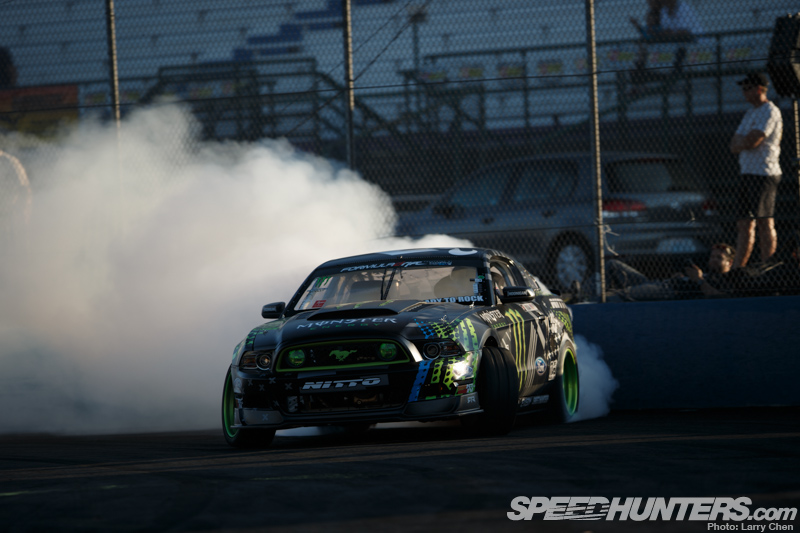 This is now the perfect opportunity for Vaughn Gittin, Jr. – who's currently second in the points – to catch up to Daigo Saito. This is exactly the kind of action that I love from Formula Drift. Historically Vaughn always seems to do well later in the season, so a head-to-head championship battle is something I think everyone is expecting to see. We'll see how it pans out!
Larry Chen
Instagram: Larry_Chen_Foto