While the action certainly makes up the biggest spectacle at any Gatebil event, I approached the Mantorp stop in a slightly different way. One of the main reasons I was there was to scout out feature cars, and believe me when I tell you – between Sean, Paddy and myself you will be blown away at the amount of crazy metal we ended up shooting. Each day, once the mayhem on track ended at around 7 pm, our real work began. We grabbed our favorite cars and photographed them in a variety of locations up until 11pm every night, making full use of the seemingly never-setting sun Scandinavians enjoy in summer. After having a couple of days to ponder over what went down at Gatebil, I still cannot believe just how much content we shot between us…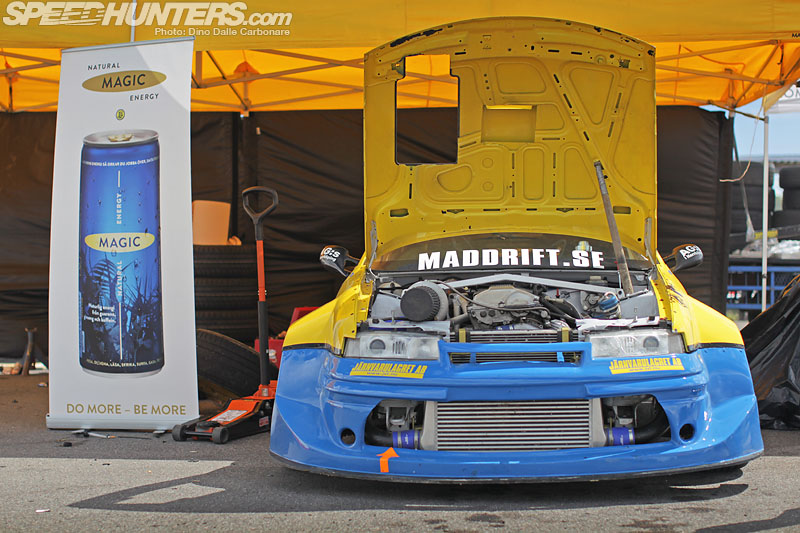 … but despite this, it was still impossible for us to really feature everything we wanted to. So, to sort of make up for this I thought a quick Spotlight-o-Rama post highlighting the 'best of the rest' would be a great way to pay homage to some of the cars that we would have loved to feature had we had a more time. I'll start off with this Opel Calibra, a rather eye-catching drift project…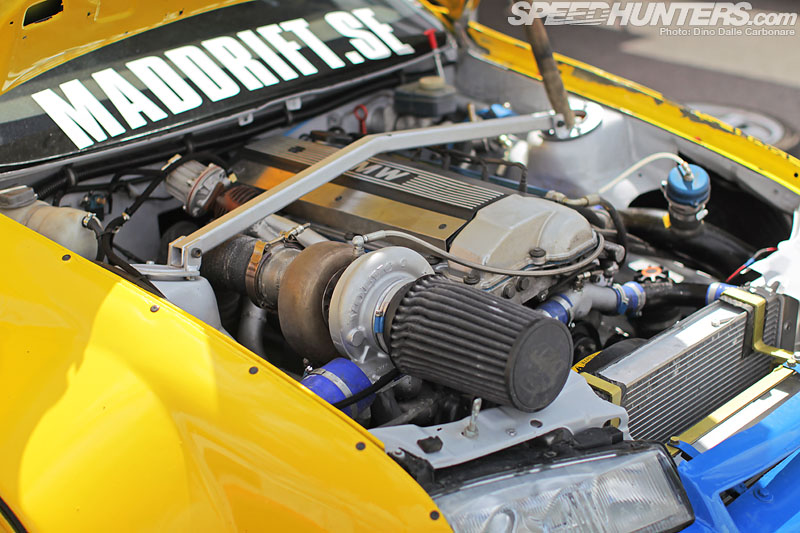 … that, like a lot of other cars at Gatebil, could be described as an 'automotive cocktail.' I say this because to get itself sideways through every possible corner it has dumped its Opel engine in favor of a BMW straight-six running a Volvo turbocharger.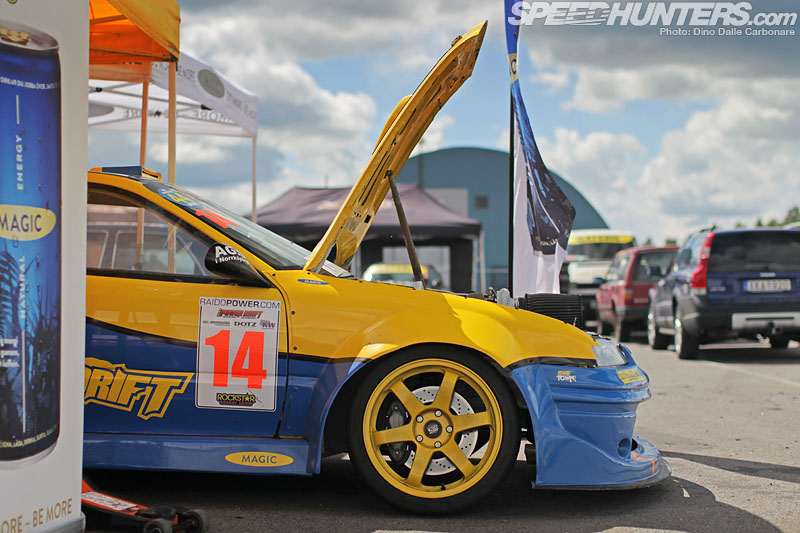 Couple this to a custom set of body panels…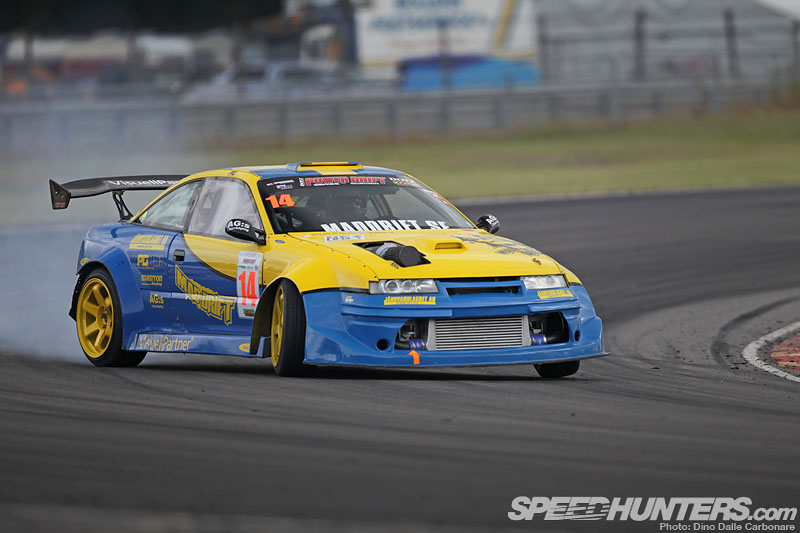 … and the result is a unique and very impressive drift machine.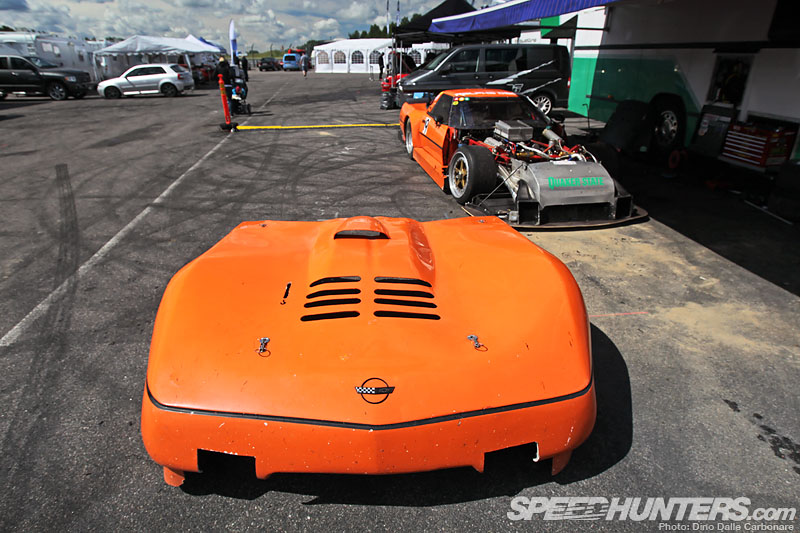 It seems that every other car you come across in the paddock is completely different from the one you just looked at, and this Corvette is the perfect example.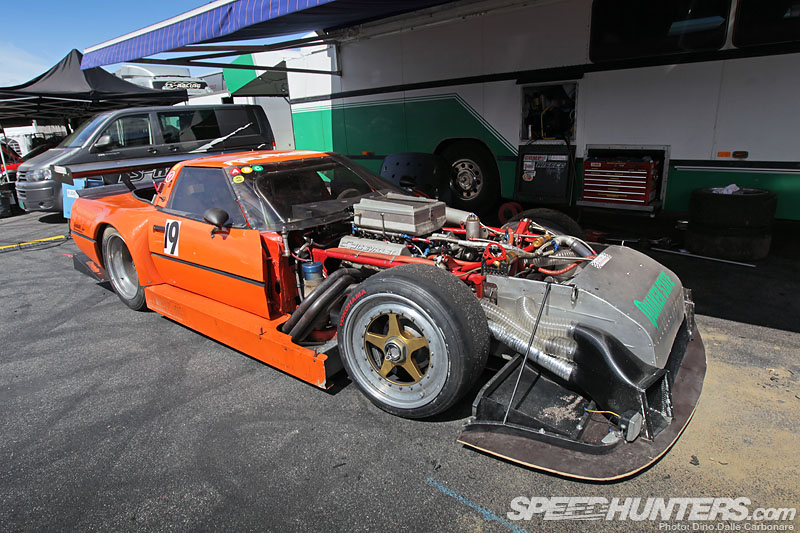 Entered in Gatebil's 'Extreme' time attack class it looked very quick through the turns of Mantorp…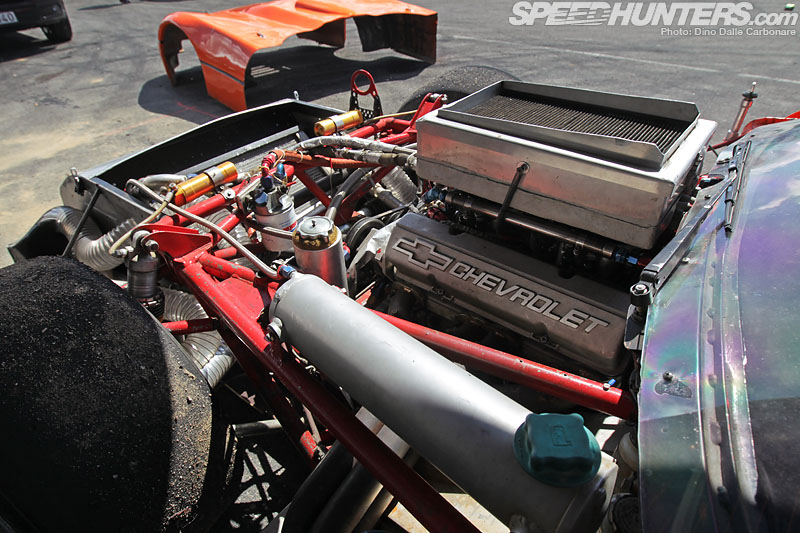 … as it did parked up with half of its tube-frame chassis exposed.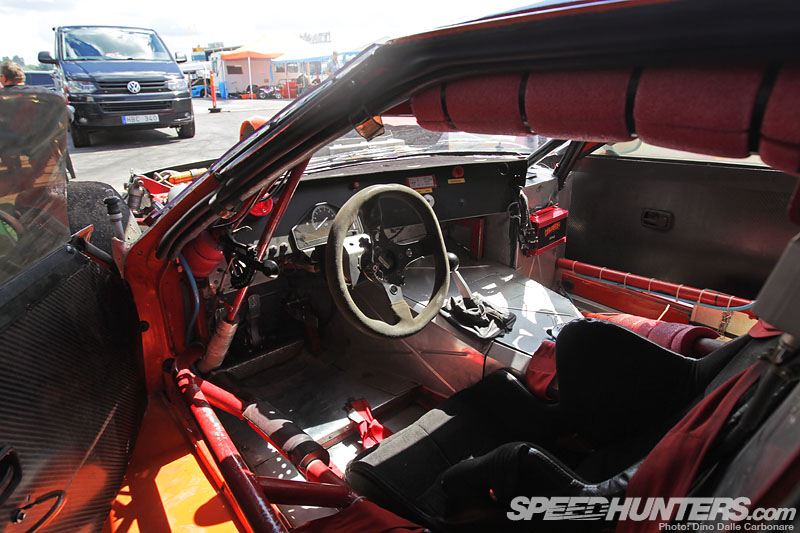 Nice office for the driver!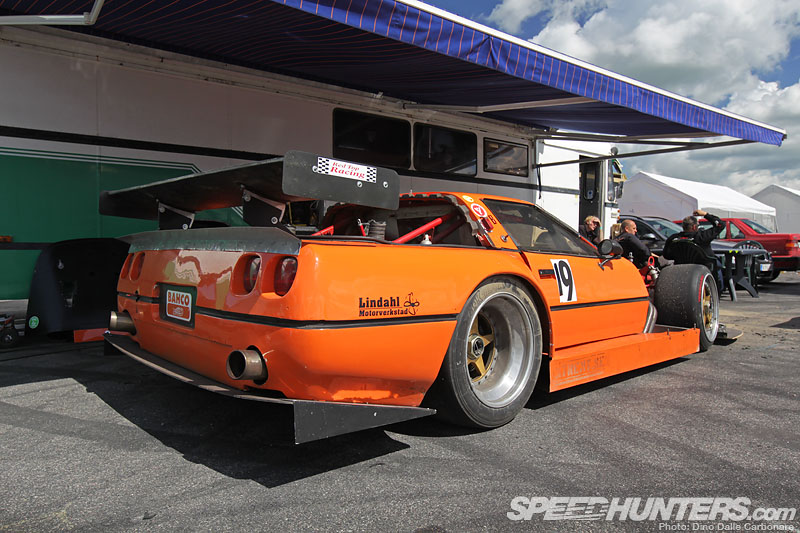 The fully-fledged race cars in the Extreme class served as a great alternative to all the drift cars entered in the 'tire slayer' classes as we will see in some of our features. Everything however, seems to be built to pretty surprising levels of craftsmanship.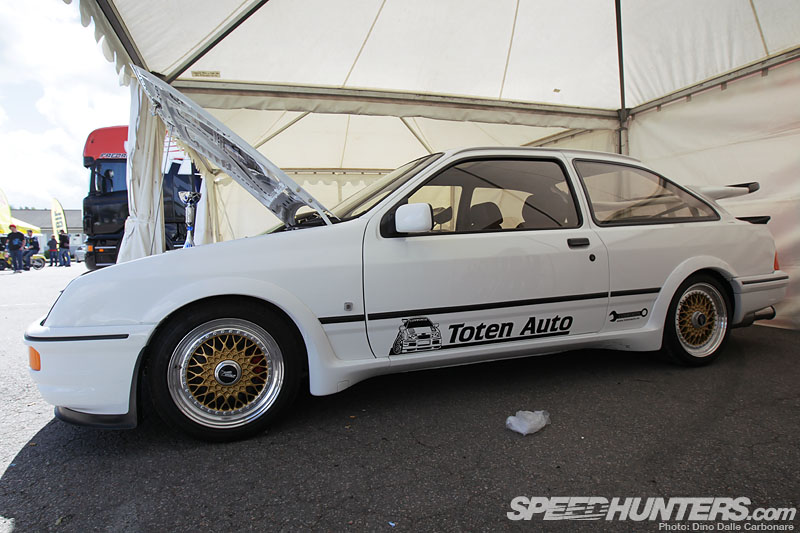 Sometime the cars you see in the paddock are there just for display, much like the Toten Auto Ford Sierra RS500 Cosworth.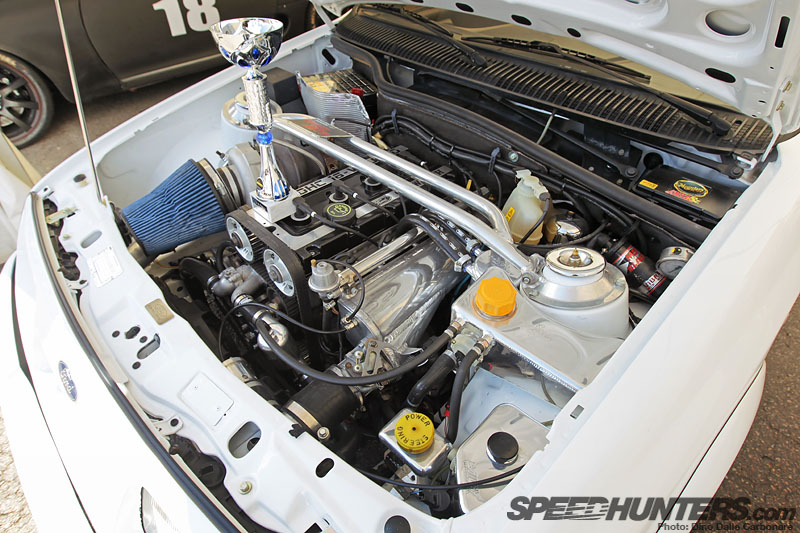 While I was looking over its beautifully clean engine I couldn't think of the last time we ran a feature on a Cosworth on the site, so this quick Spotlight was very much deserved.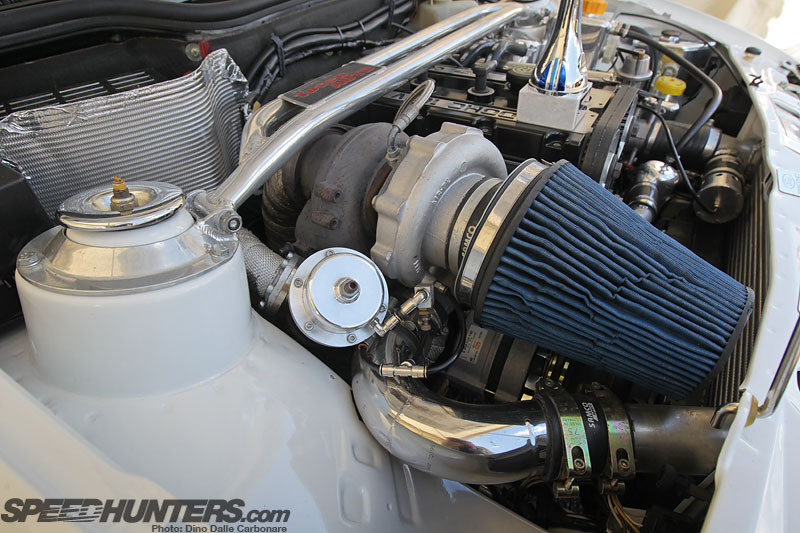 Judging form the size of that top mount turbo this four-banger is definitely churning out some pretty decent numbers.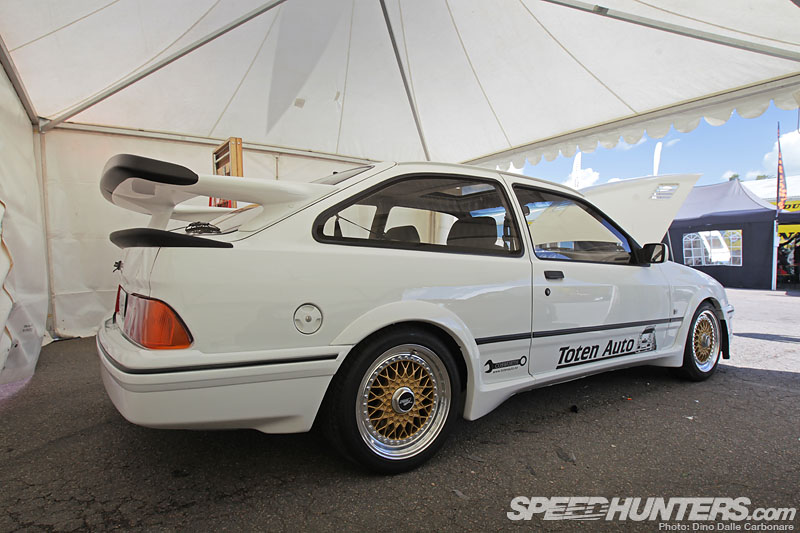 The fact that the car won an award for its showcar like appearance wasn't a big surprise, I mean look at how clean it is. A well cared for collectable that's for sure.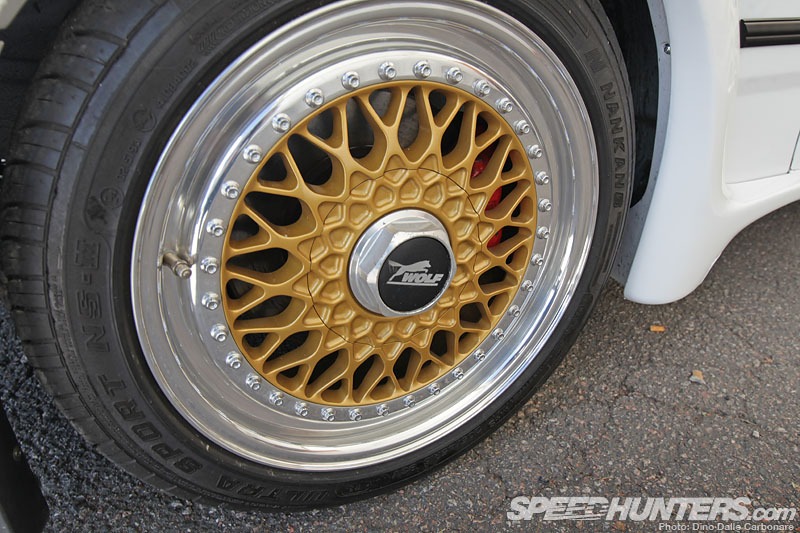 And for a touch of rarity these 16-inch Wolf Racing BBS rims were a great addition.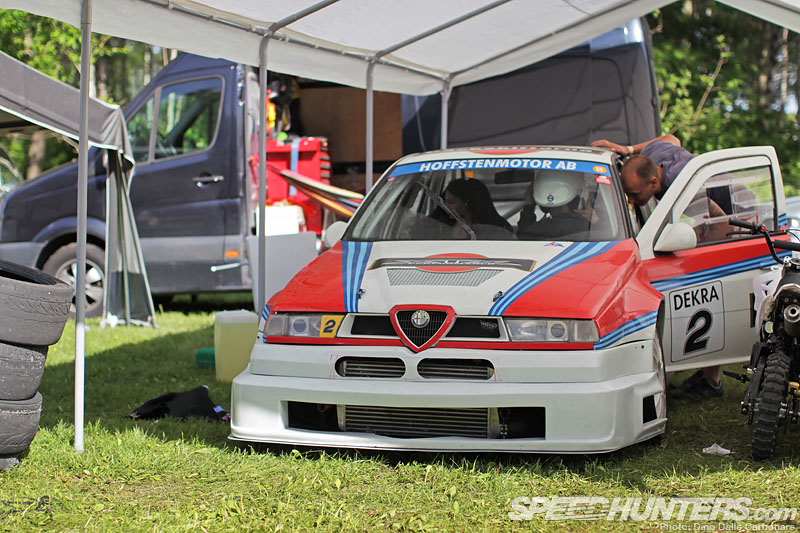 When Sean and I came across this Alfa Romeo 155 sitting in one of the main camp sites surrounding the Mantorp track, we had to do a double take and both utter rather loud WTFs!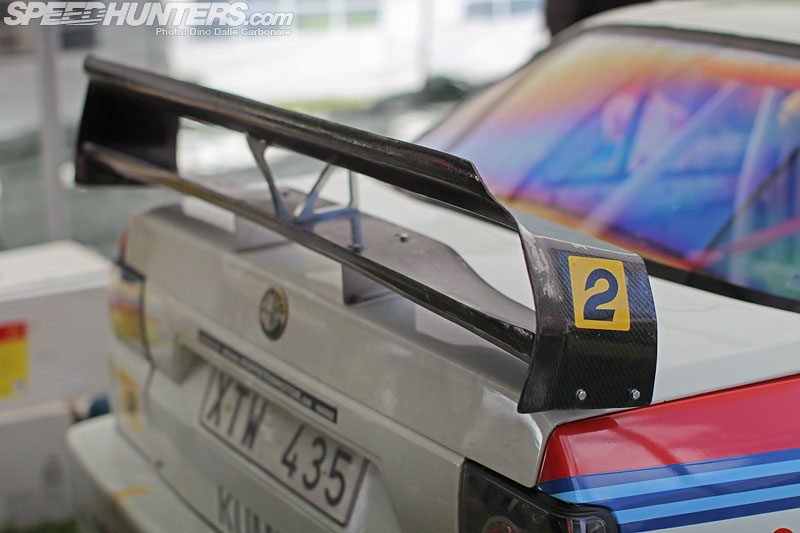 A quick walk around revealed a pretty interesting replica of the famous DTM car that raced back in the early to mid '90s.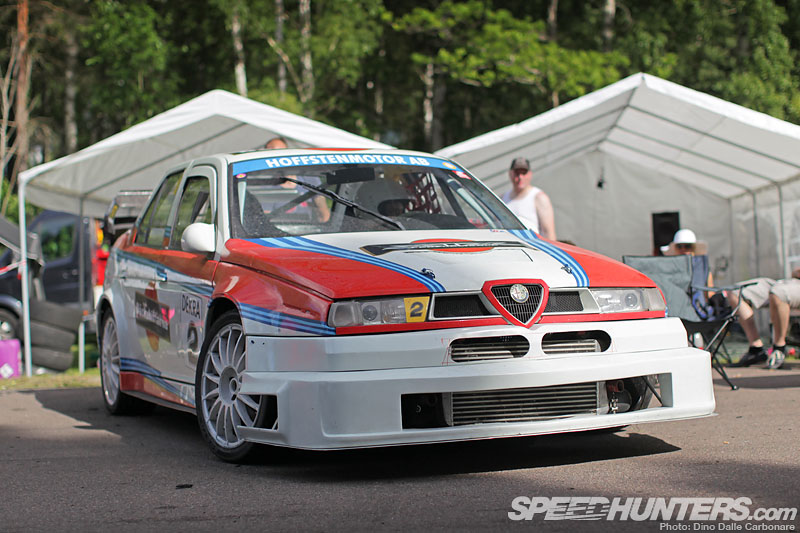 Since the car was just about to leave for a track outing we didn't get much time to look over it so we can only take a guess as to what powers it. Since half of the cars at Gatebil run either a 2JZ or some generation of a BMW straight six – with the must-have addition of a big turbo – I'd say that would be a safe bet…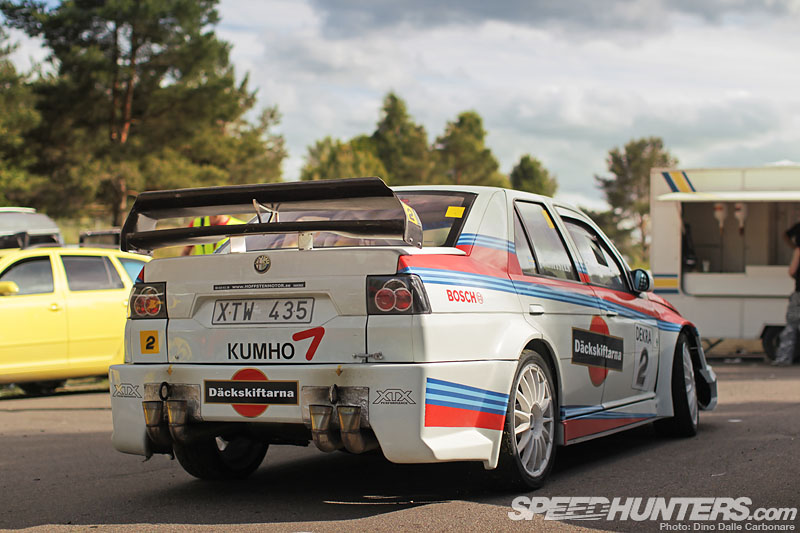 … but then again who knows!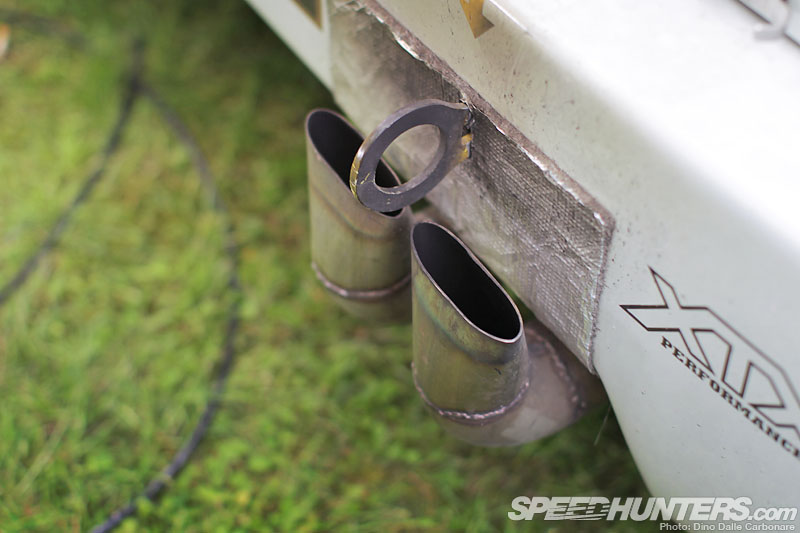 Its creator even got the DTM-style upturned quad exhaust tail pipes right, too.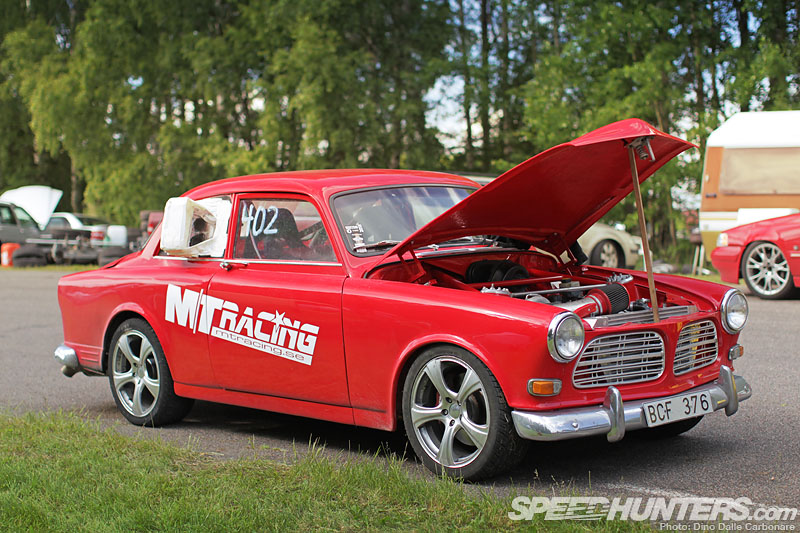 Not too far away from the Alfa was this old Volvo Coupe from MT Racing which, thanks to the curious temporary side intakes, hinted that it was far from stock. Turns out there is a radiator mounted in the back…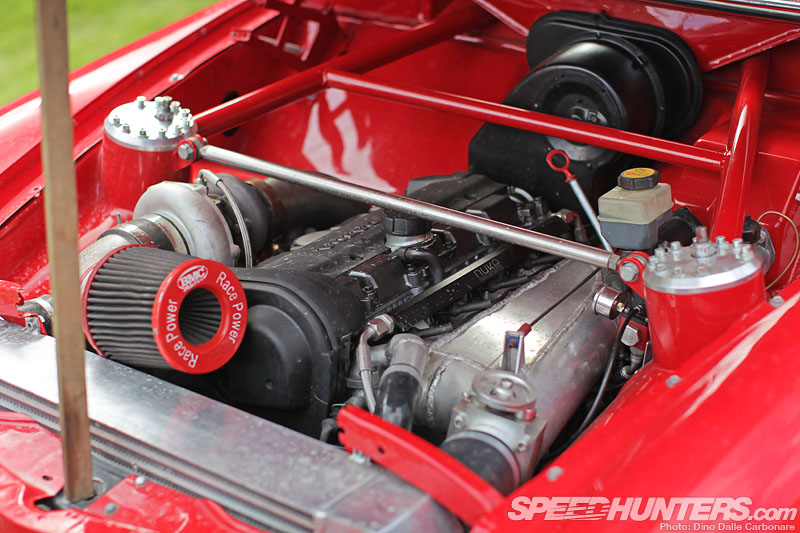 … attempting to cool the 700hp Volvo five-cylinder motor that has been dropped into the engine bay.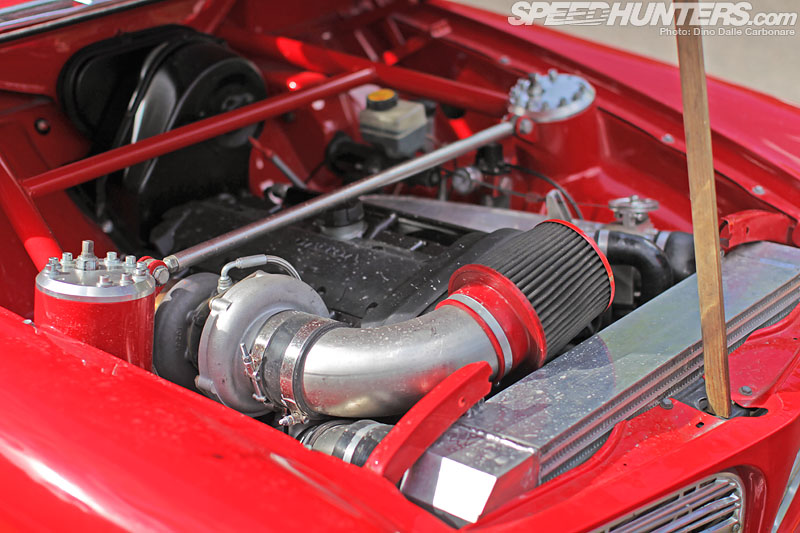 Plenty of work has gone into strengthening up the chassis, both up front…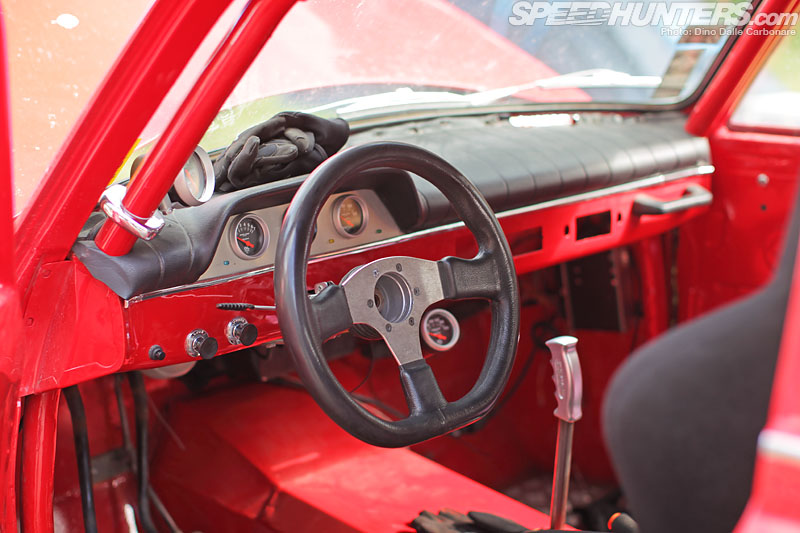 … as well as the interior which boasts an integrated roll cage and lots of sheetmetal fabrication around the transmission tunnel.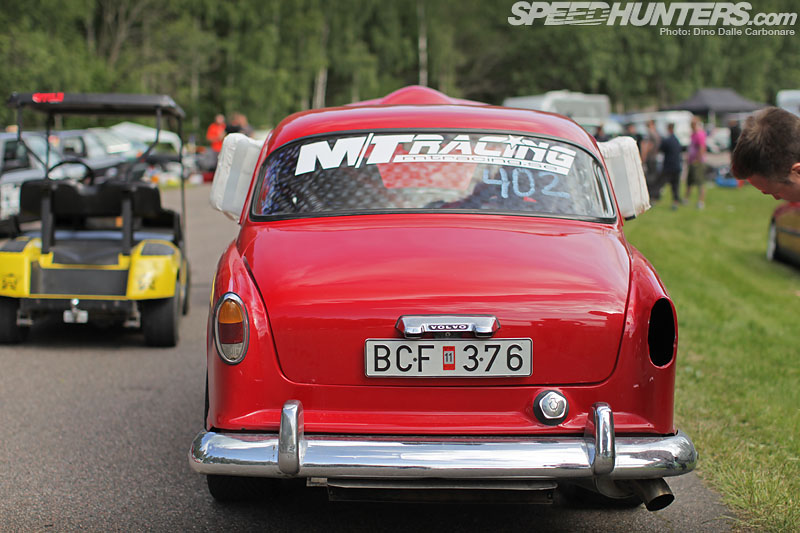 The missing taillight is there to facilitate the exit of hot air coming from the radiator, the final touch to just another bonkers Gatebil project. If you like what you see then make sure to check back soon as we will start to roll out some of the cars we featured during our extreme Speedhunting trip to Sweden.
Dino Dalle Carbonare
Instagram: speedhunters_dino