Ever since running across Nagano-san and his creations at past Nagoya Exciting Car Showdowns, I've been wanting to drop by his workshop in the outskirts of Kyoto for quite some time. It's hard to put a finger on it all but Paint & Cutting Make Nagano Koubou has been extremely influential in creating the very unique Kansai drift flavor we have seen over the last few years on a lot of cars.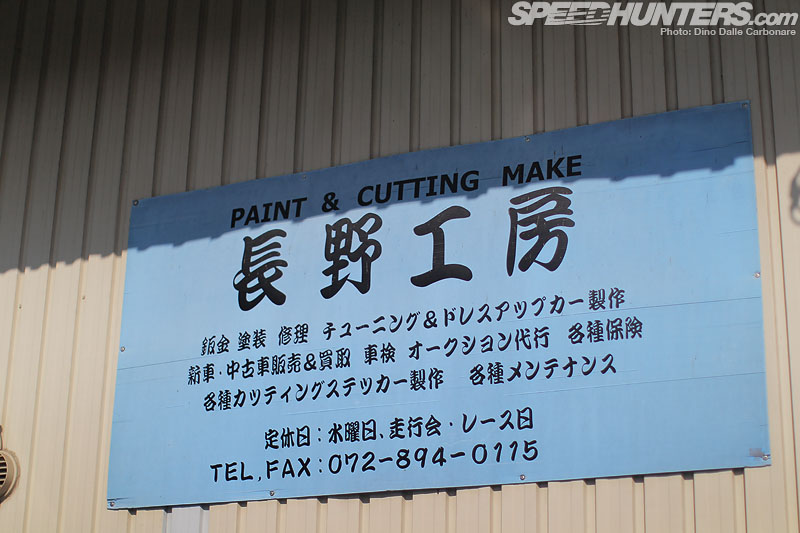 Nagano Koubou primarily deals with the aesthetics of a car, so the selection and preparation of body parts, the fitting and molding or modifying, and finally the painting of course. But for a one-manned body shop this little garage has churned out some pretty wild and recognizable cars…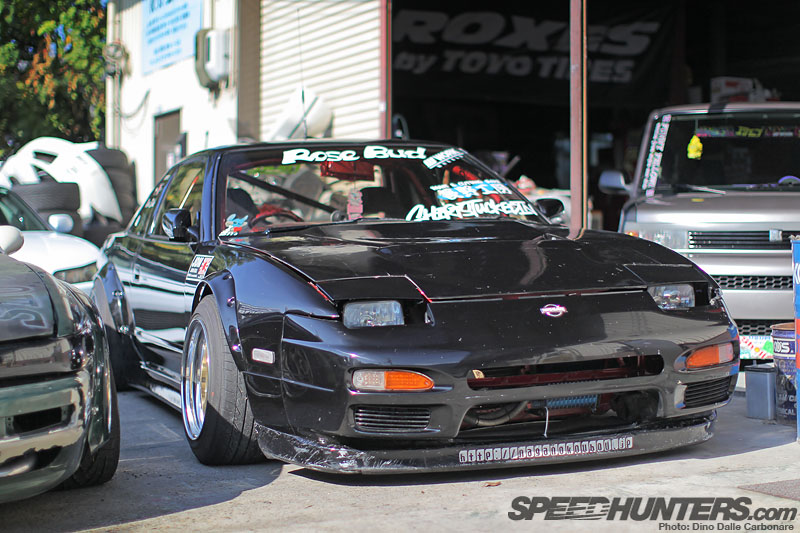 …some of which happened to be parked outside when we stopped by. The Rose Bud Onevia…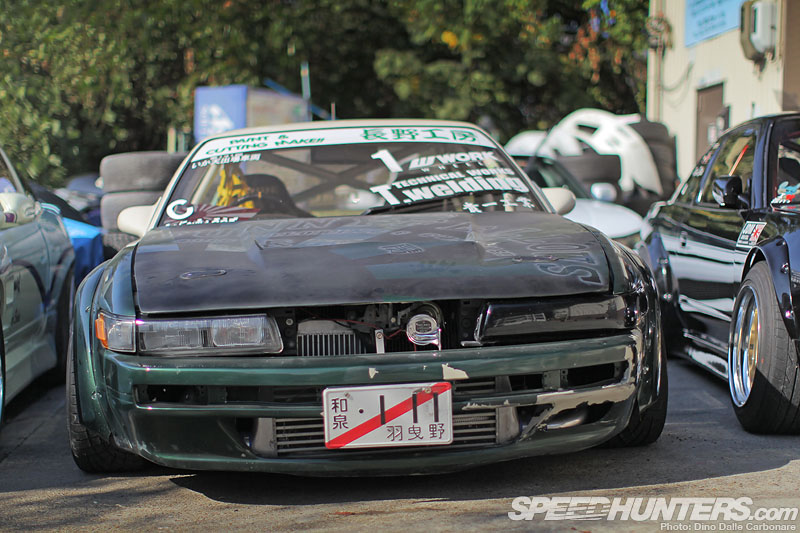 …and the green S13 next to it are two dorisha that we are all very familiar with, built to not only showcase the unique style of Nagano-san…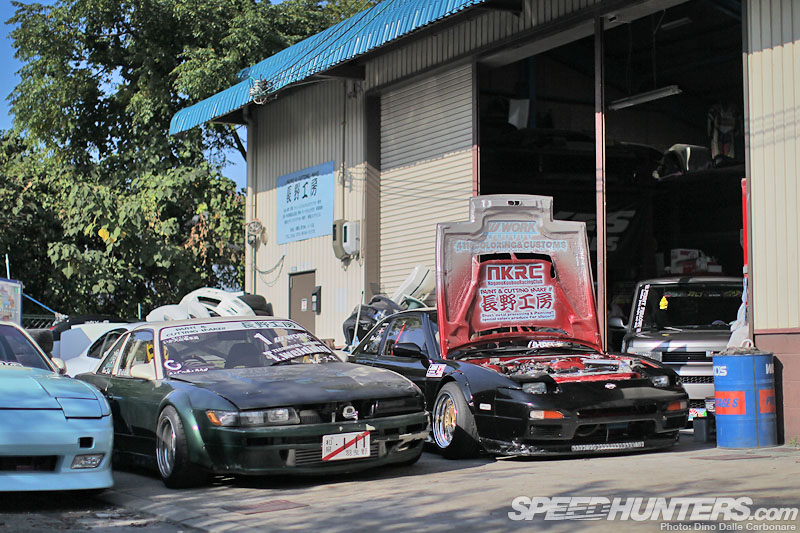 …but to be used hard at local drift tracks like Meihan.  Sitting extremely low and sporting riveted on overfenders they both manage to exhibit a very 90's inspired style spiced up with some modern stylistic touches.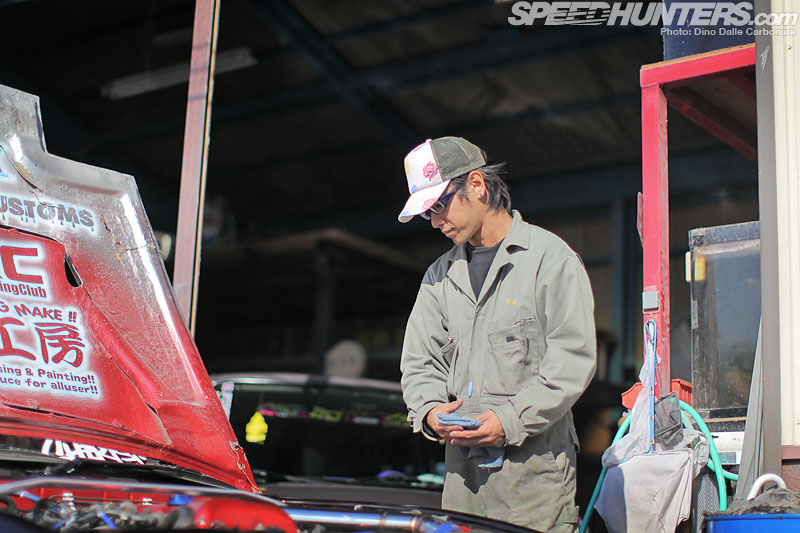 Nagano-san lifted the hood open on the Onevia to give an idea of the amount of work that has gone into turning this into a very capable slider. But we won't get into all of that quite yet, you will have to wait for a feature on the car to indulge in its rough yet purposeful drift set up. It's the shop we are here to see now…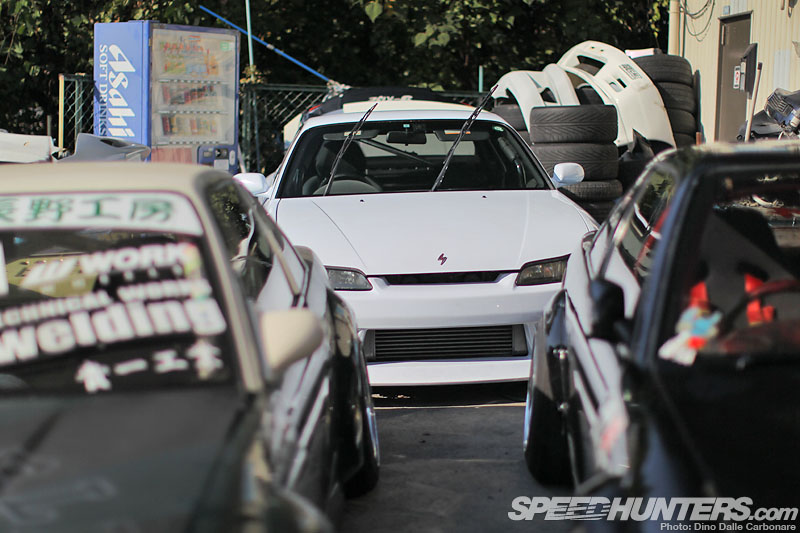 …so let's continue on with our little tour. Outside the garage, which is located right at the bottom of a dead-end street, there are countless cars sitting there either waiting for a full make over or in to get a little bit of touch up work done. There are tons of used tires stacked up along with old and damaged bits of aero, all waiting to be picked up and disposed of.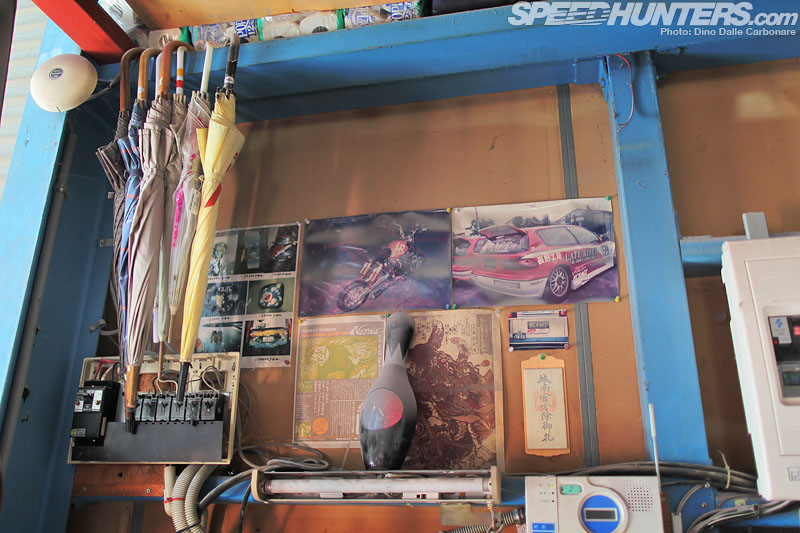 As I head inside the actual workshop itself, it's the details that I am drawn to like the old pictures on the walls of the old projects that Nagano-san worked on which include his old Civic kanjo racer, one of the most popular cars to race back years ago in this particular area of Kansai. Actually TRA Kyoto and Miura-san, another ex-kanjo racer, is only a five-minute drive from Nagano Koubou.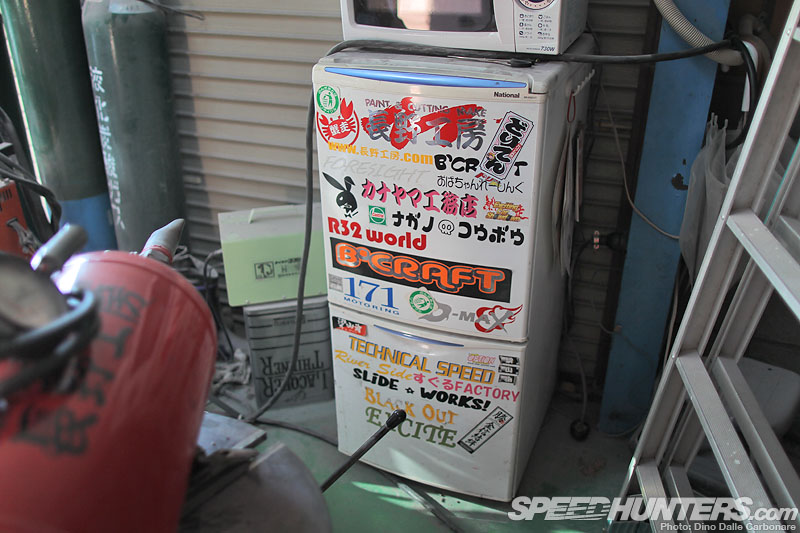 No self-respecting workshop would be without a sticker bombed fridge…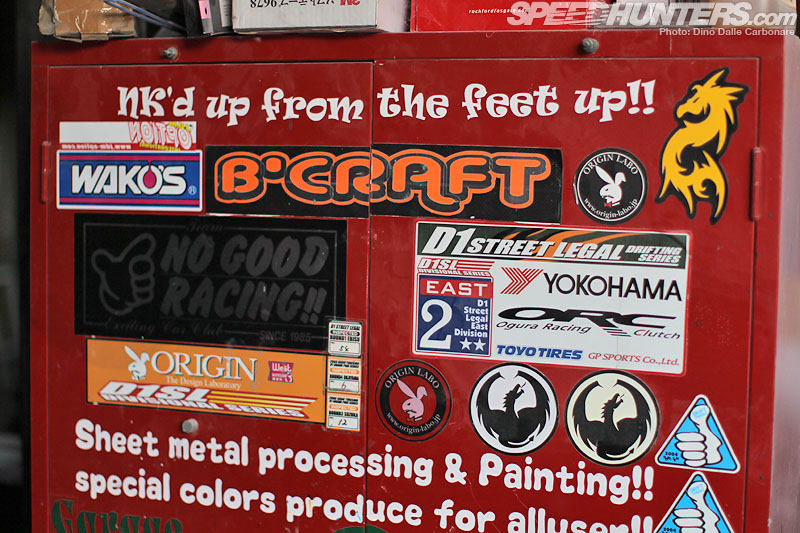 …or tool cabinet!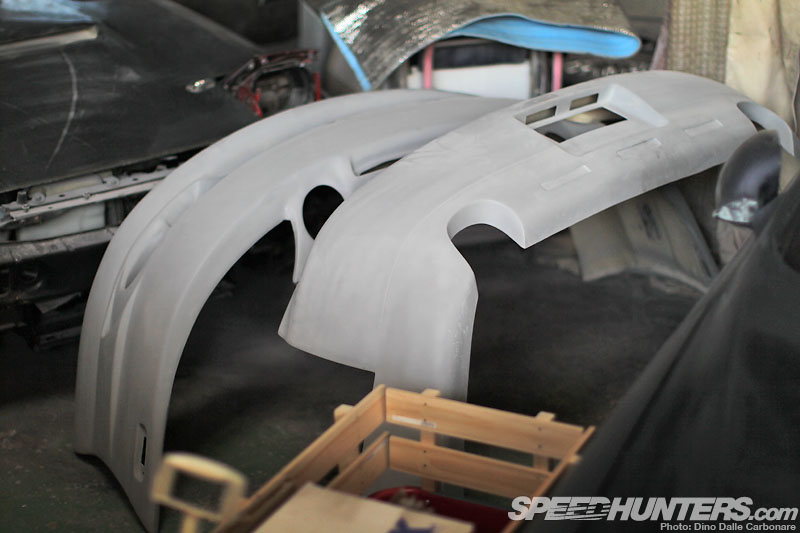 During our visit Nagano-san was in the process of prepping an aero kit for a customer's Soarer…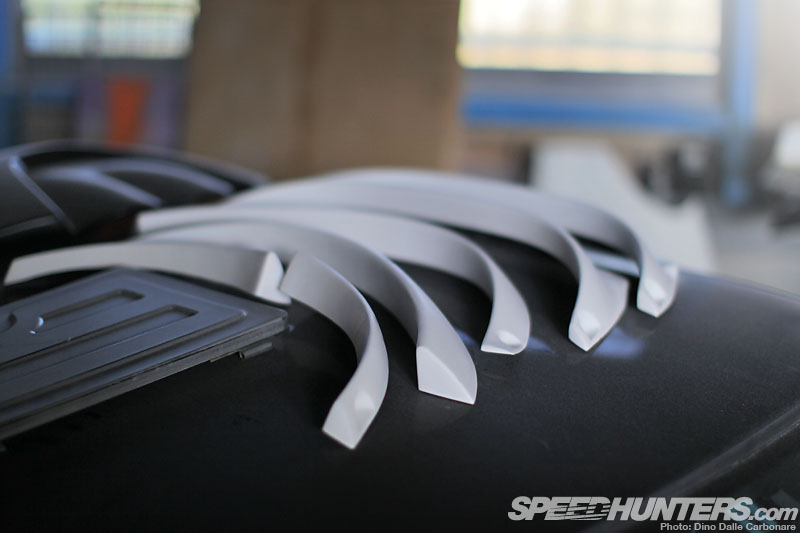 …which would soon be receiving a bit of a make over.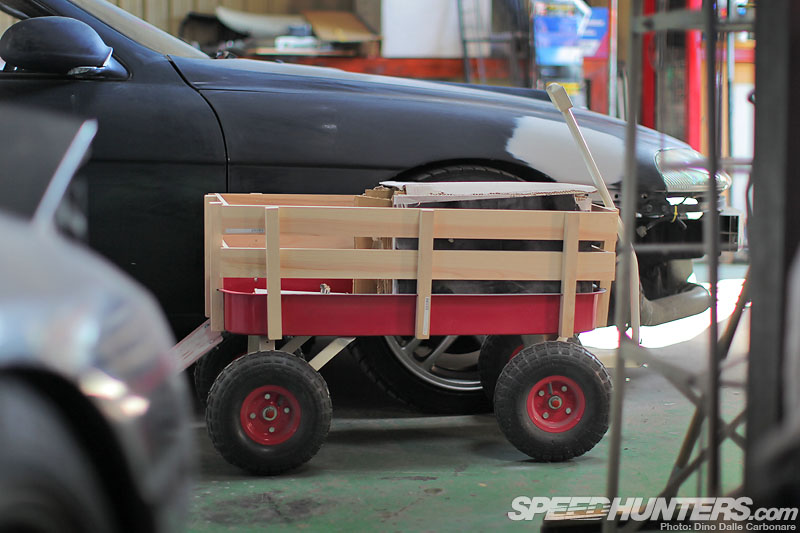 A souped up Radio Flyer always comes in handy!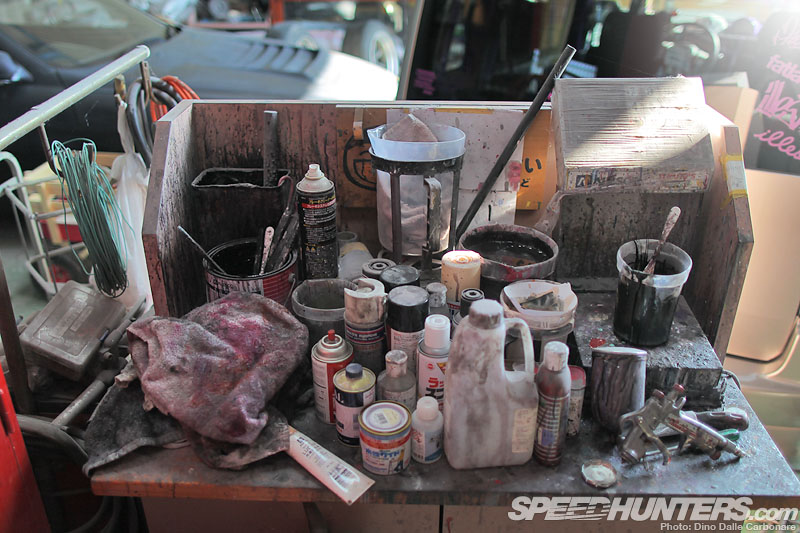 For any painter and creator of new styles his workbench is probably the most important are of his shop. This is where custom colors and finishes get mixed and devised…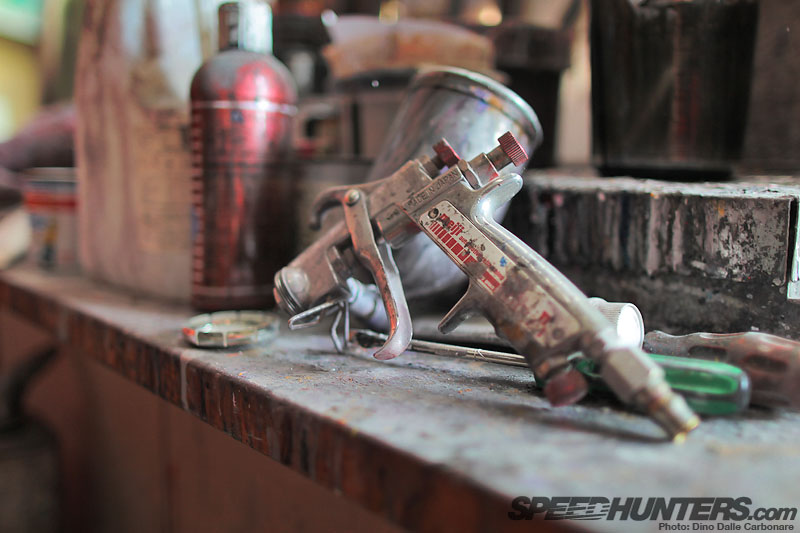 …before being applied by hand with one of these little gadgets.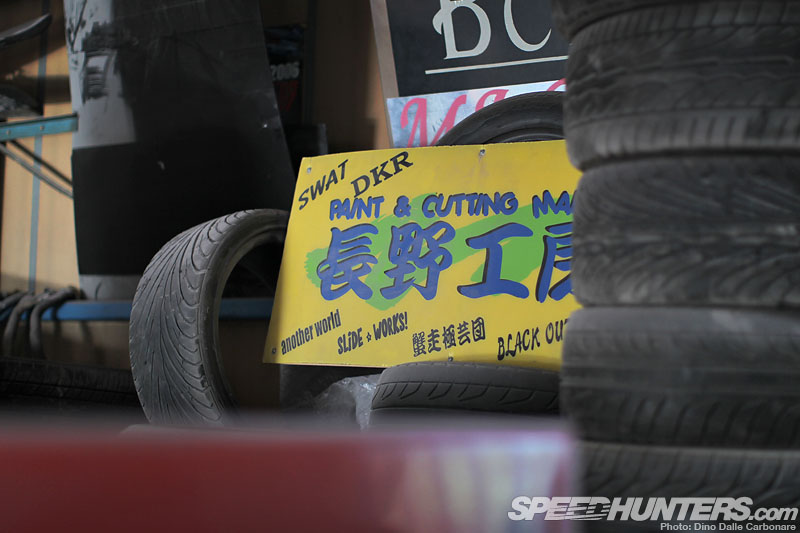 Nagano-san of course doesn't limit himself to any particular style, in fact as of late – like a lot of shops in Japan – has begun embracing the more USDM influence that has been steadily flowing into Japan, from the whole stance movement to its various interpretations.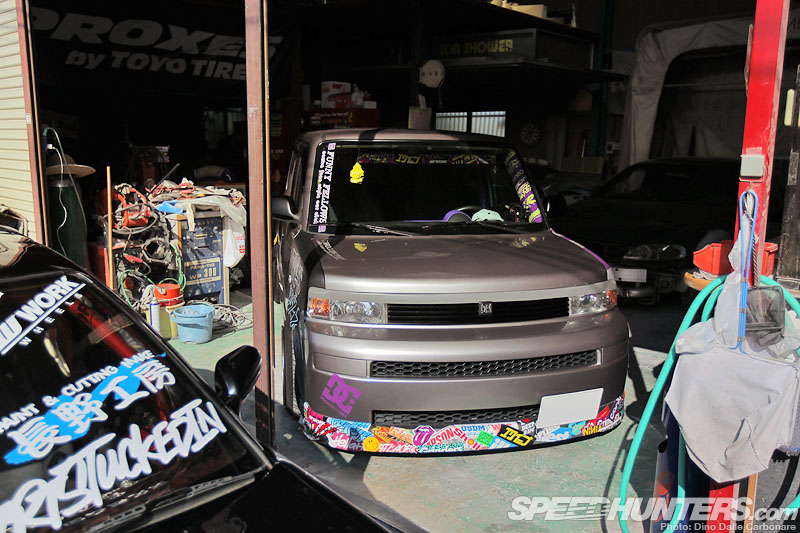 He actually had a customer's imported Scion bB in for some work…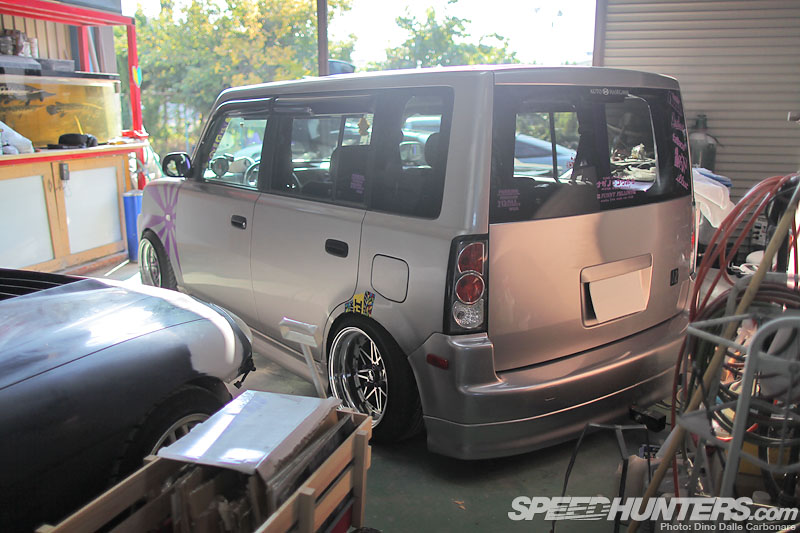 …serving as a good example of what other type of projects he is involved in.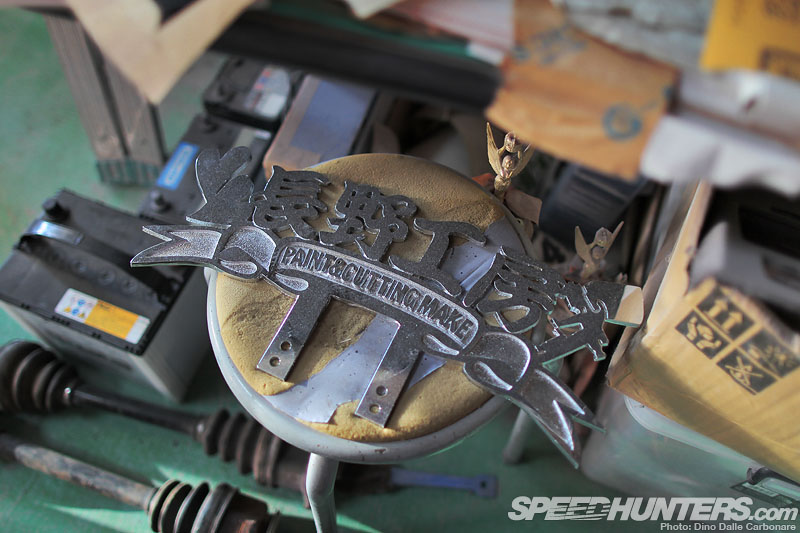 But there is only so much one can take in from visiting a body shop like Paint & Cutting Make Nagano Koubou, as his creations would speak far louder than any behind the scenes look into his activity. So, to do just that…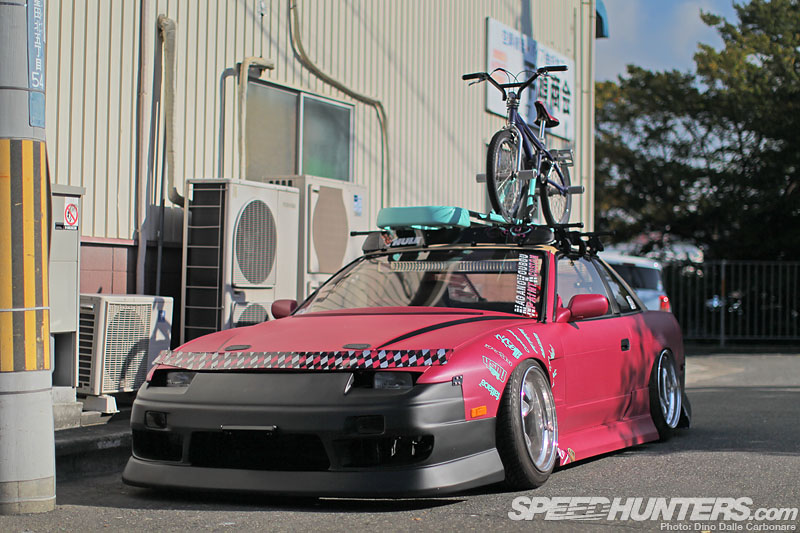 …you can expect a feature on one of his latest projects, a Onevia that perfectly illustrates the continuous fusion of styles that is occurring right now in Japan.  So I leave you with a few desktops for now, but don't forget to check back shortly for a detailed look at this very pink S13!
Paint & Cutting Make Nagano Koubou
Nagoya Exciting Car Showdown Coverage 2013
Dino Dalle Carbonare
Instagram: speedhunters_dino