Today's news story on the possibility of Honda returning to Formula 1 got me thinking a little bit about F1's "good old days". It also got my thinking about an absolutely mind-blowing diecast model I came across in Tokyo a couple weeks ago and I thought you guys might want to check it out. This is the historic Tyrrell P34 F1 machine recreated as a stunning one eighth scale replica.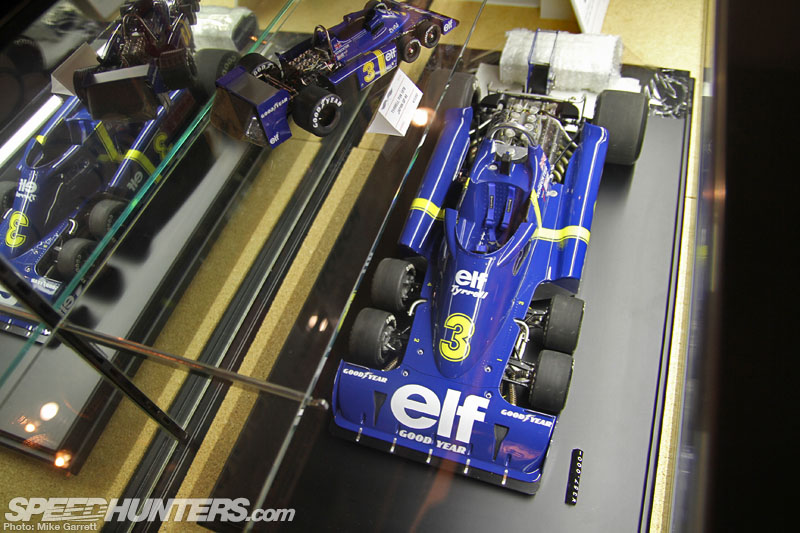 I stumbled across this beauty when I was in the gift shop at Toyota's Mega Web in Odaiba. Along with lots of car books and magazines, the store also has a sizable diecast selection and this masterpiece stopped me in my tracks. It's made by True Scale Miniatures and is one of just 50 produced for the world.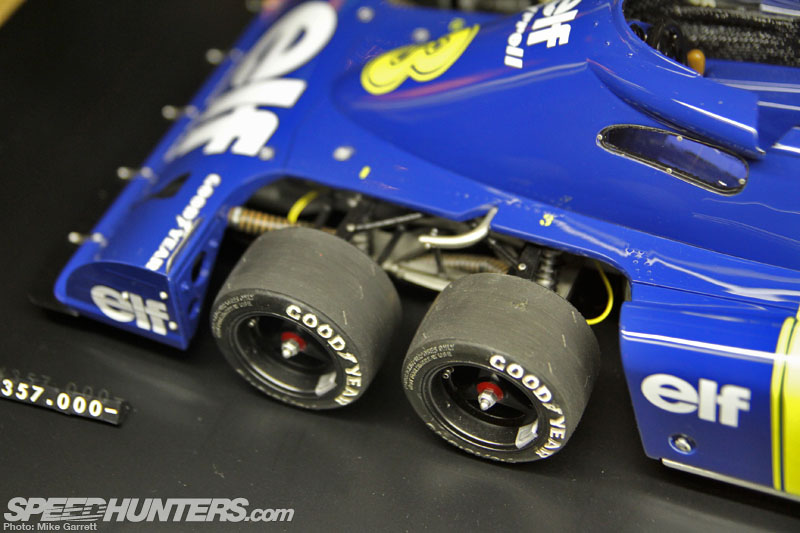 The P34 really needs no introduction. It's quite simply one of the most iconic racing cars of all time – it's six-wheeled chassis recognizable to gearheads across the planet. This particular replica is based on the #3 car that Jody Scheckter drove to victory in the 1976 Swedish Grand Prix.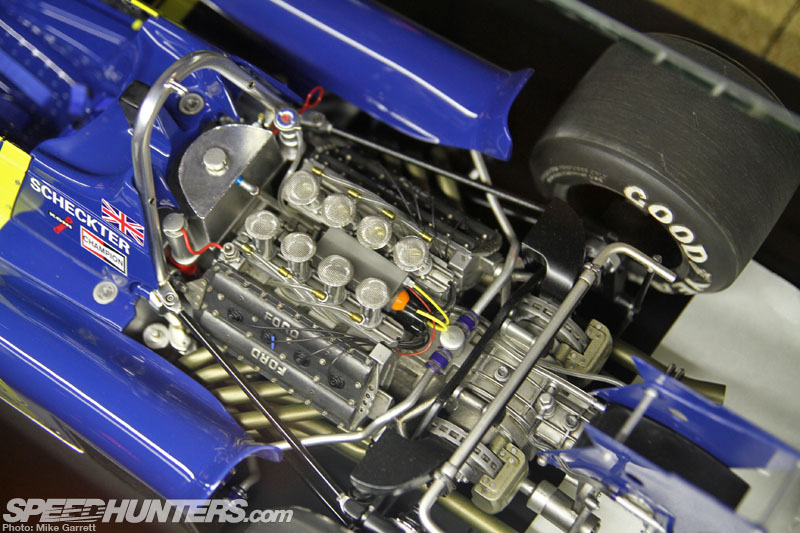 Being done at such a large scale, the detail on the model is absolutely staggering. Just look at the engine and gearbox for example. The suspension, the chassis, the tires, the cockpit – it's all there in perfect detail.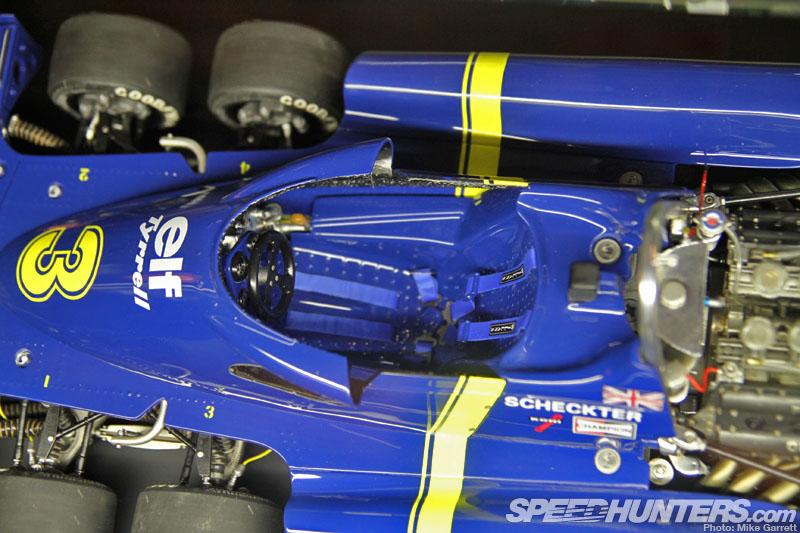 In fact, I'm not sure if there's a single part of the real car that hasn't been meticulously recreated on the model. You can almost smell the racing fuel…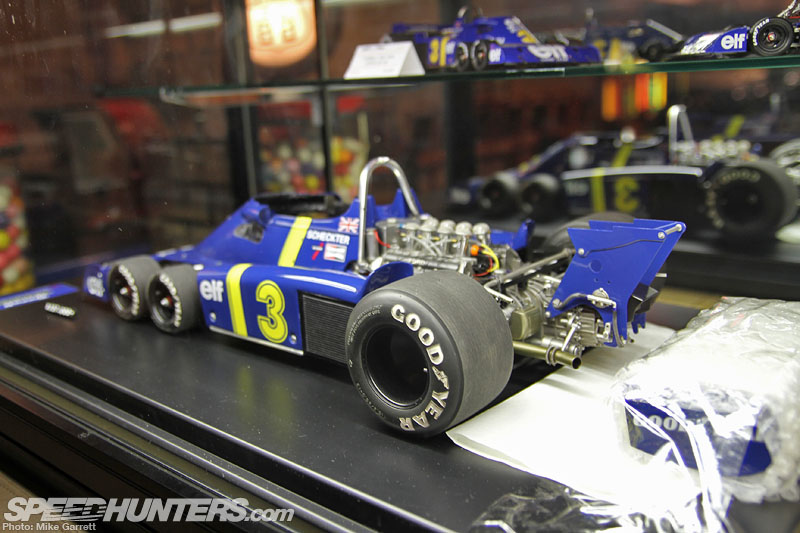 Needless to say, this baby doesn't come cheap. It was priced at 357,000 yen – or about $3,800 US at the current exchange rate. Pricey yes, but then you consider both the detail and the exclusivity.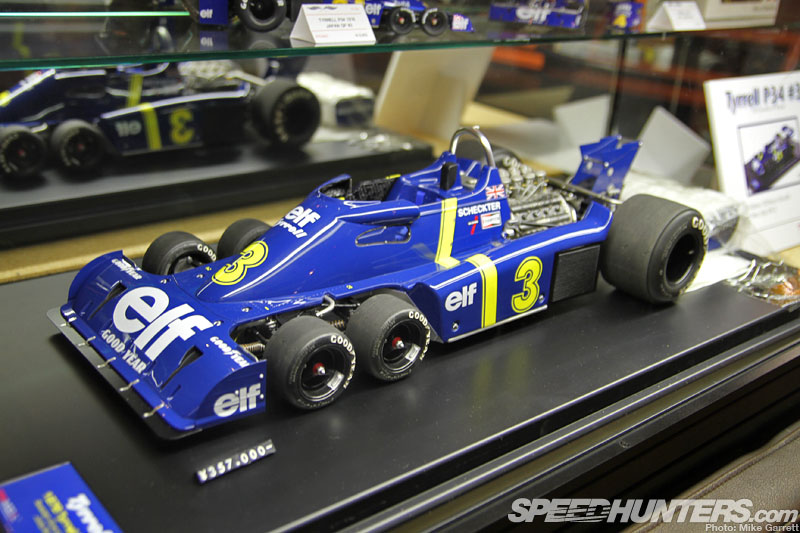 There's certainly something fascinating about a model car that's worth more than most of the real cars I've purchased in my life time. Then again, this piece is nicer and more complete than a lot of those cars anyway…
It's never too early to start thinking about those holiday stocking suffers, right?
-Mike