Following up on Dino's excellent feature of the brand new Team RS-R V8 86, it was clear that the build and the story truly engaged you Speedhunters readers. Going over the comments, many of you seemed to really appreciate the ingenuity and the creativity demonstrated by RS-R, and to others the car is "just another V8 swapped" drift build.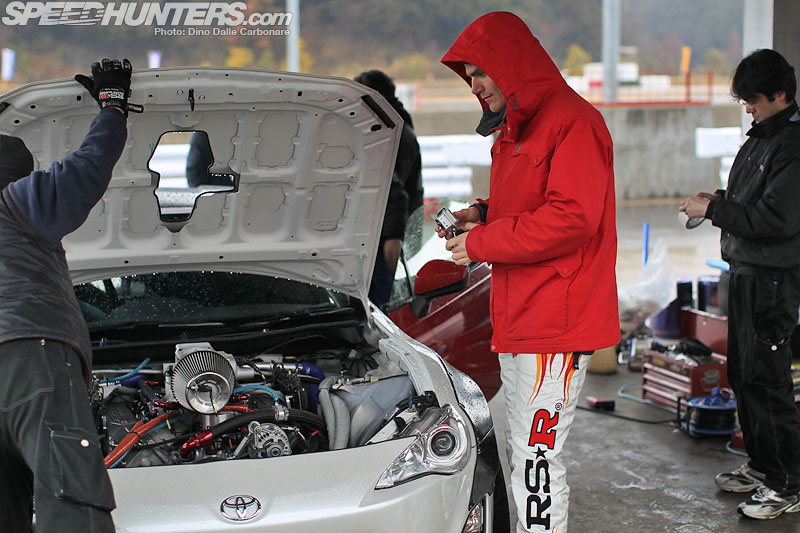 I love how diverse the Speedhunters content actually is – every corner of the automotive world has been or will be covered at some stage. However, I think that what brings this community to the next level, is the interaction between truly passionate gear heads from across the world. At times, the verbal passages in the comments section are incredible – the amount of knowledge possessed and shared by you, the Speedhunters people, is tremendous.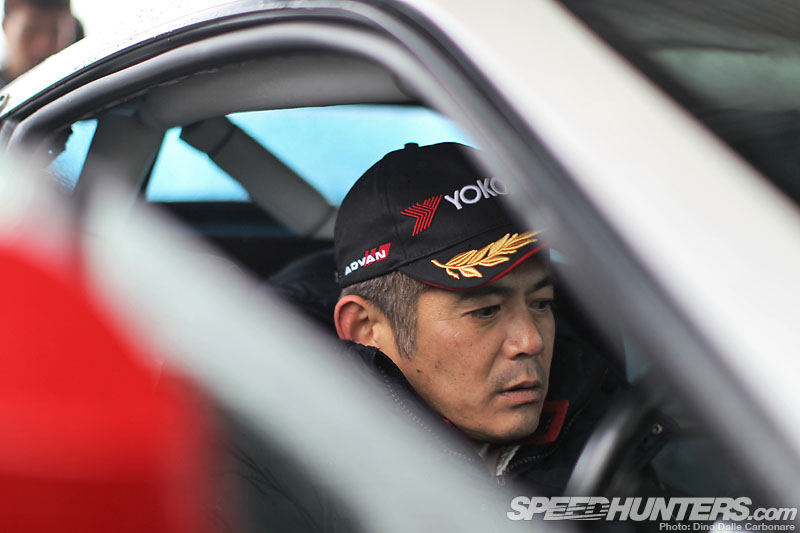 And if the world is to evolve, what you guys demonstrate is exactly what needs to happen.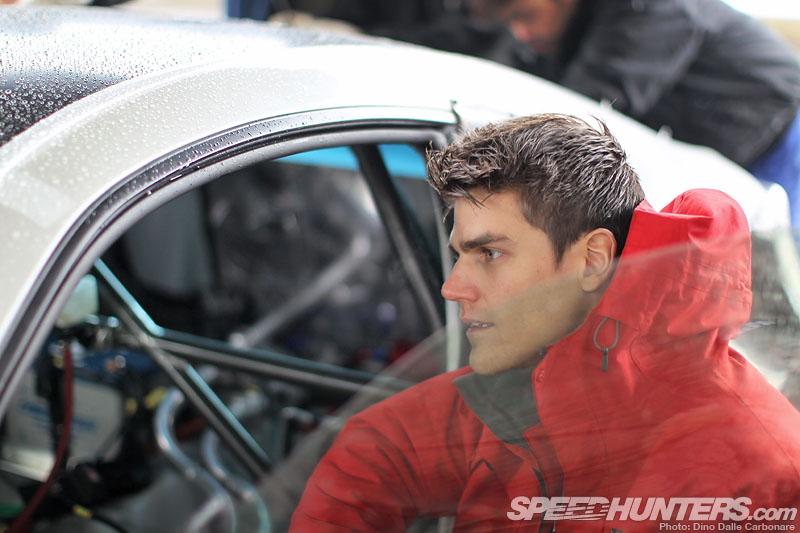 I strongly believe that when people from different backgrounds and with different stories get together, share their experiences and work towards a common goal, that is when you can take the best input from everyone and have the best shot at creating something new and unique.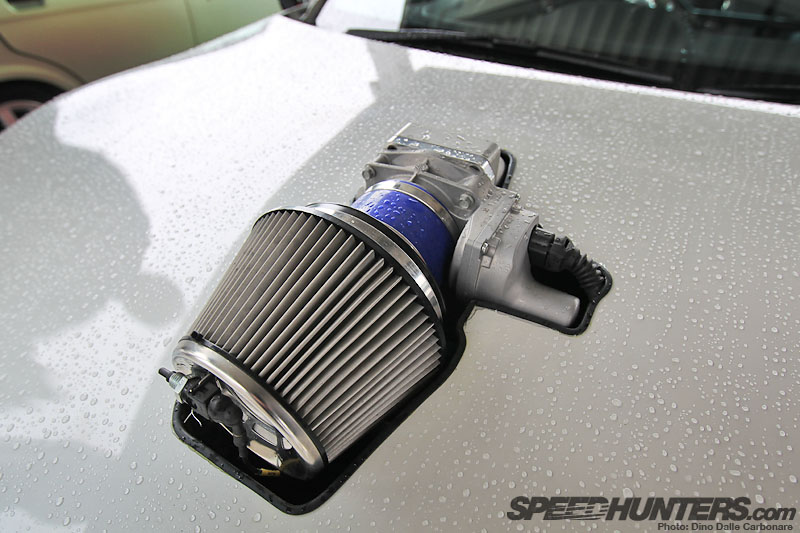 That's exactly how the RS-R NASCAR V8 86 drift car was built.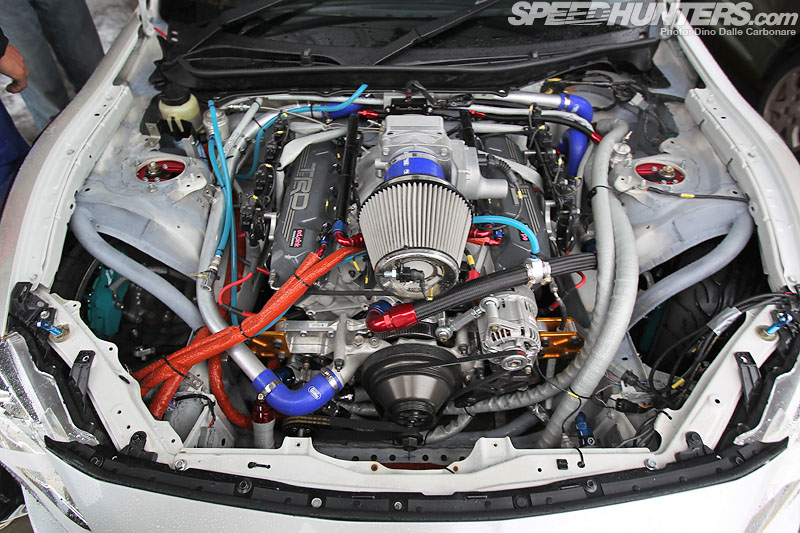 A mixture of American racing history, Japanese technology and even a bit of European influence, I can't help but think that this car is the automotive equivalent to "the fusion kitchen."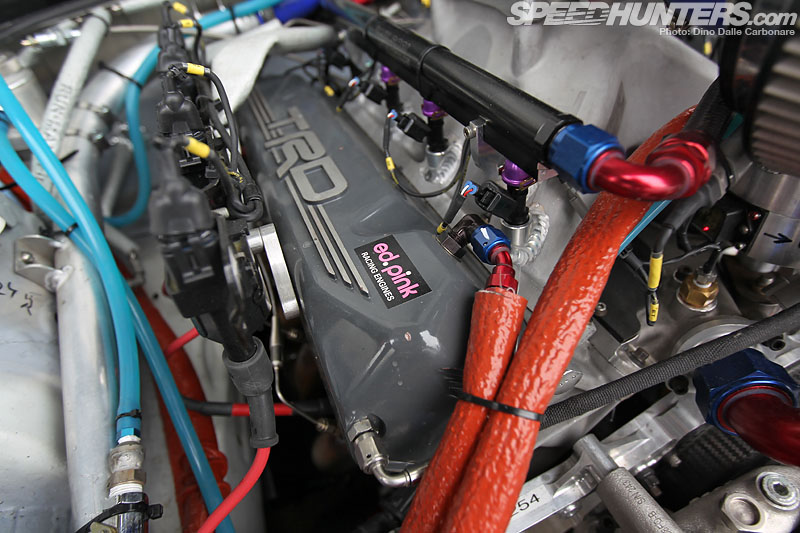 Figuratively, this car is put together with red blooded steak from the American heartland, fresh sushi from Japan's Kansai region and Team RS-R even decided on stuffing some Norwegian salmon in there.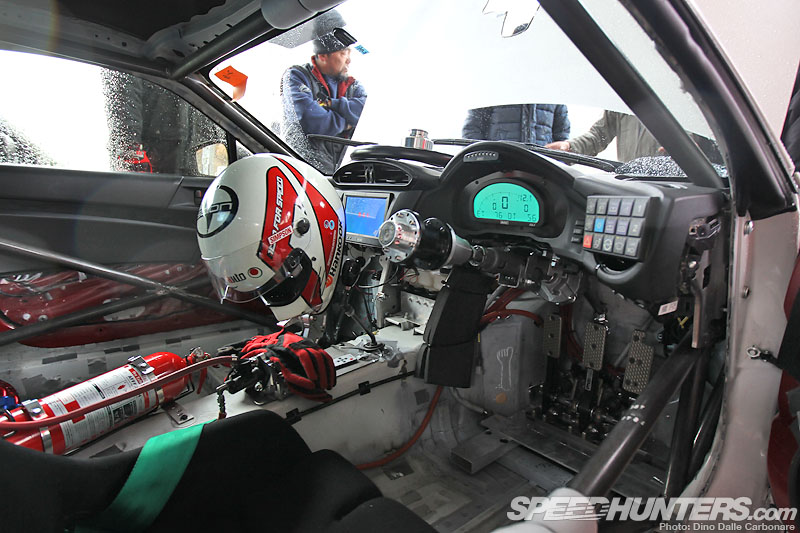 Is the RS-R V8 86 the best of all worlds?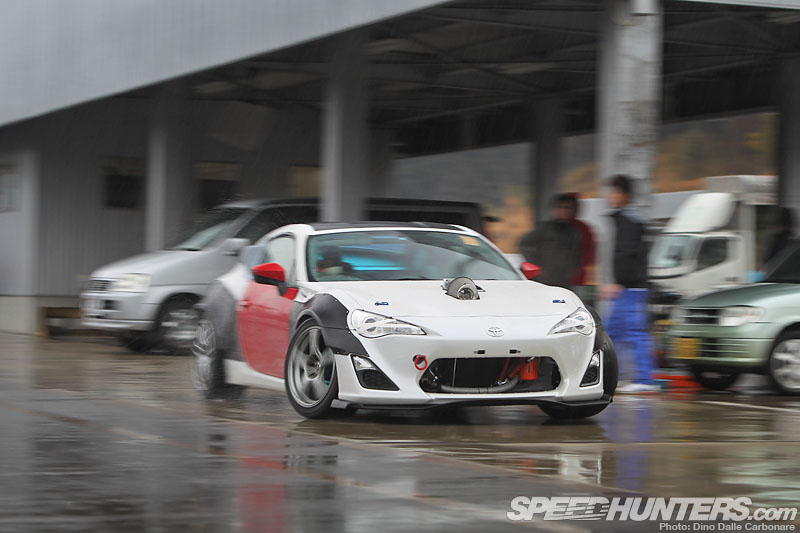 It could very well be. It has one of the best transmissions money can buy, an Australian built Holinger. It has an overkill, thoroughly tested Winters Quickchange differential. It has an engine with plenty of naturally aspirated power that is built to withstand 500 laps of "holding stumt." It has a Toyota 86 body, which has strong marketing push behind it. The list goes on…
RS-R has done an amazing job, especially in terms of getting the car ready in such a short time. On paper, the end product certainly looks to be pretty close to the ultimate Formula Drift Asia machine.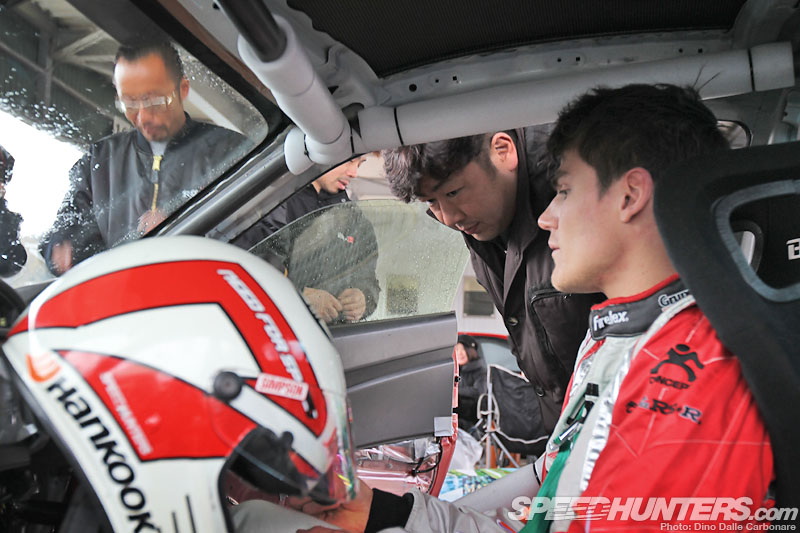 In reality, however, and I'm sure any racer will agree with me on this, building a winning machine from scratch takes time. You can have the most impressive spec list in the world, but all components need to work together. And the more complex the setup is, the more time you need to devote to dialing it in. This can only be done through seat time and practice.
That is why Team RS-R and Flatwell invited me to Suzuka Twin Circuit in Japan to shake down their new creation alongside RS-R driver Manabu Orido.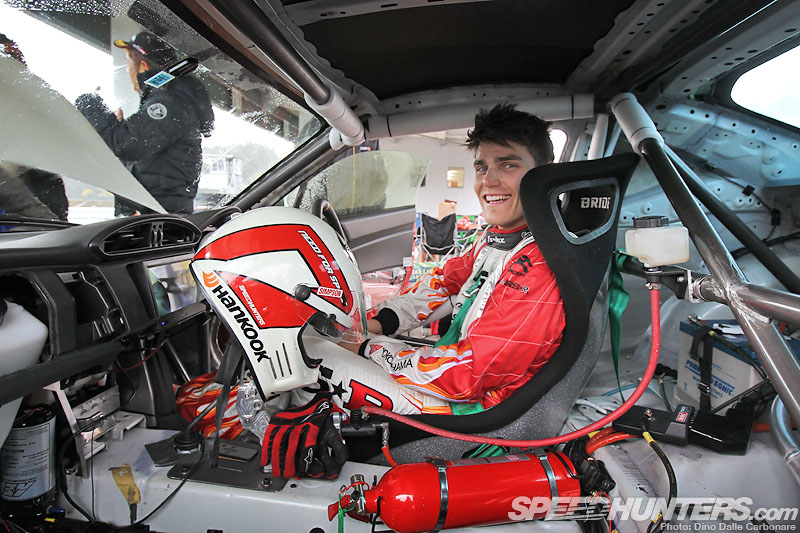 First and foremost – do you realize how big of a deal this is for a guy that 10 years ago grew up watching Orido and RS-R in Option videos from across the world?
I used to dream of what it was really like to be there. Boy, how incredible would it be to soak up the atmosphere and learn from the best.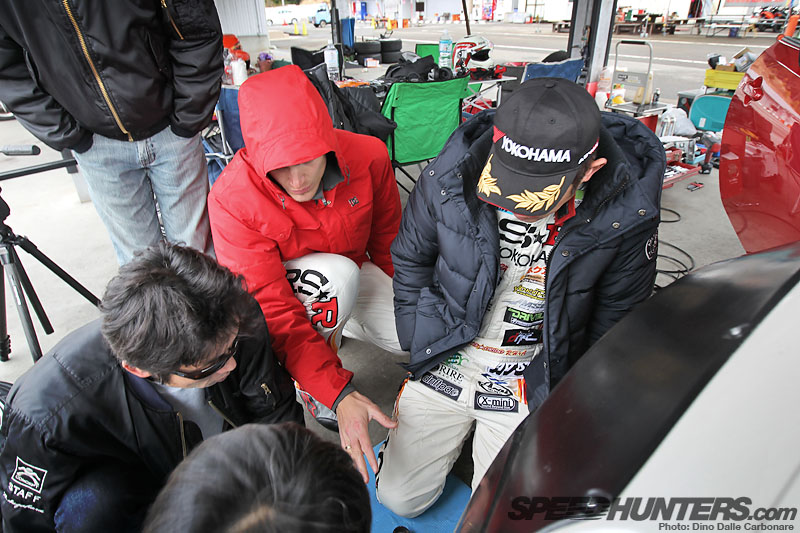 And now I was the one that was asked for advice… To say that I feel honored and grateful for getting this opportunity from RS-R is a huge understatement!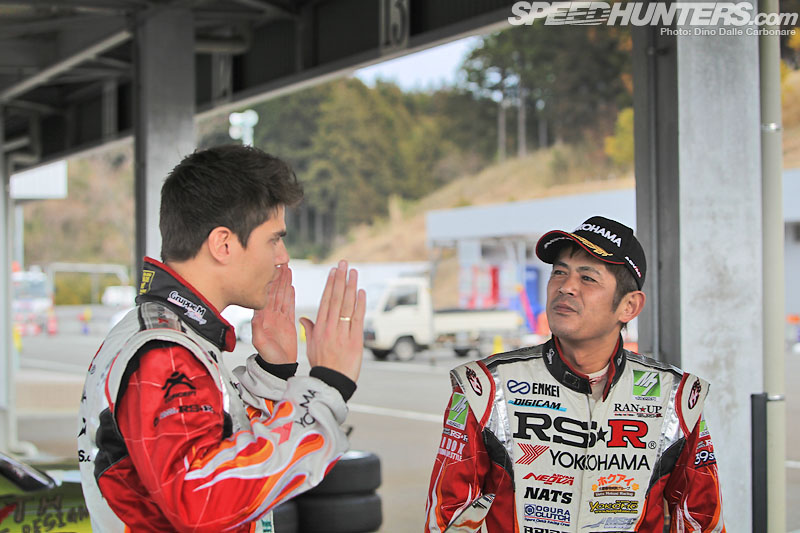 So, over my two days at Suzuka Twin Circuit, I wanted to contribute as much as I possibly could. Orido-san and I had some good talks, and it was great to bounce what I've seen and learnt in this world of drifting off of all of his experience.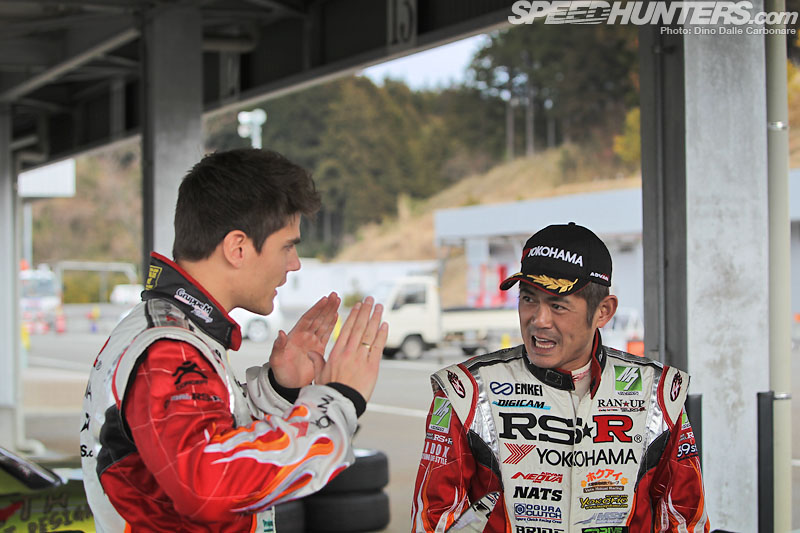 We have very different styles, which was something I learnt partly by watching footage, but also from driving the RS-R Supra for the 2012 Formula Drift Asia finals in Indonesia last year.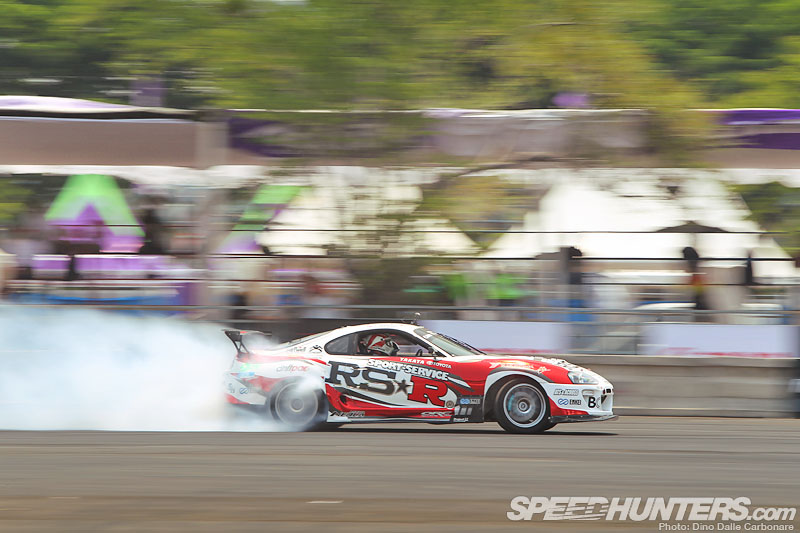 Where as Orido is very smooth, gentle and efficient, I am typically more raw and rough. This is mirrored in the setup of the car and I typically tend to like a more aggressive setup in terms of alignment. As we will be doing double duty in the car, it was important to find individual setups that worked for each one of us, but also learn from each other and try out new things.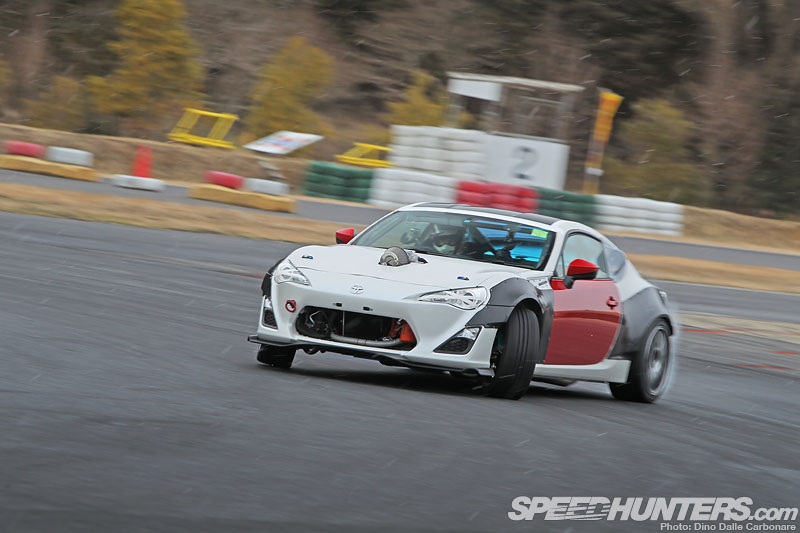 During my first laps in the car, I was getting used to the sequential shifter gate, as well as everything else which indeed is fairly different from our own Speedhunters Toyota 86-X.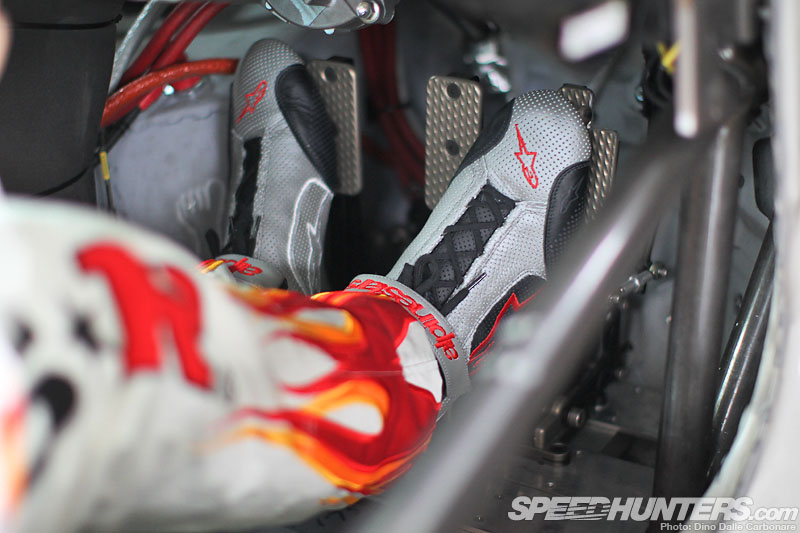 One thing that turned out to be a lot better than I initially expected, was how wide the power band actually is. Where a high strung turbo engine would normally require a clutch kick or a light gear to be able to spool into boost quickly, this engine pulled hard from about 3500 rpm. A NASCAR Cup engine typically doesn't, but partly based on my US crew chief Stephan Papadakis' recommendation, RS-R opted for a "short course" cam setup, which flattens the power curve a bit. The bottom end picks up considerably, while you lose about 100 to a 150 horsepower on the top end.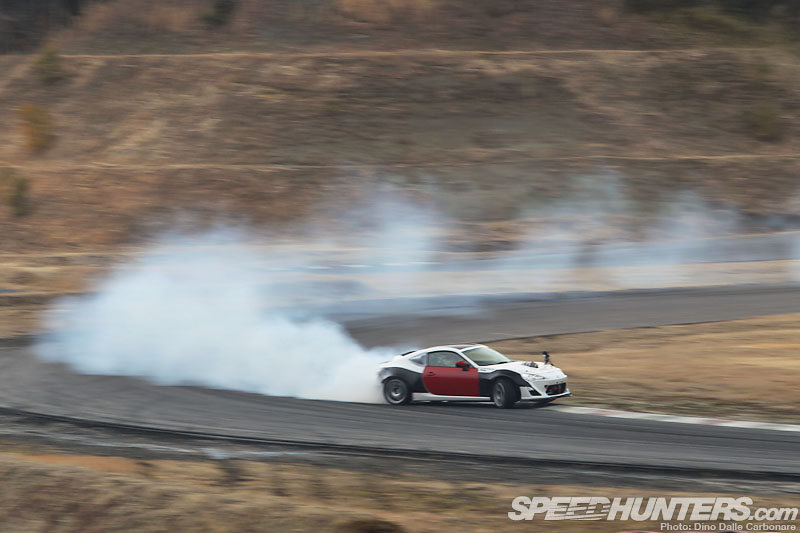 I ran too light of a gear for my first sessions, but once I realized where the power band actually was I started running heavier gears throughout the track.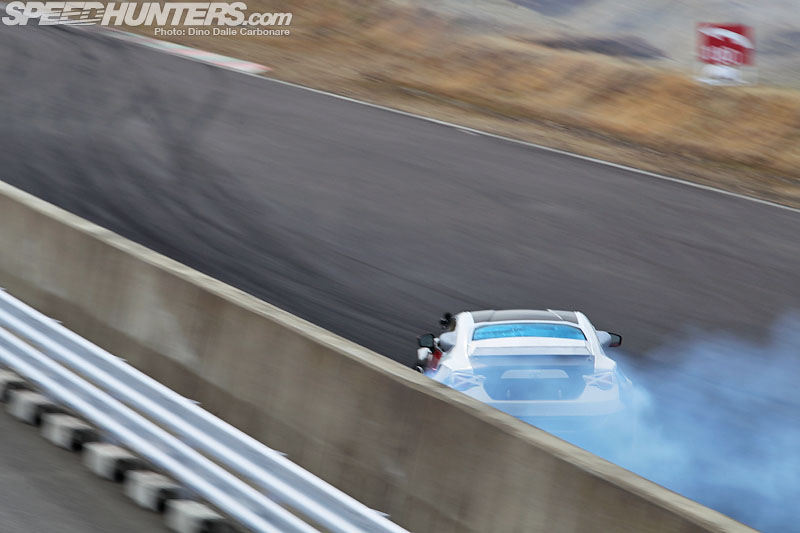 And wow, it was so much fun!! Near the end of the day I started pushing more and the roaring sounds and whining transmission noises took me right back to the movie Days of Thunder. I grew up watching this Tony Scott NASCAR blockbuster ballad with my buddies and it feels amazing to finally have let a true circle track engine take a place in my life. Welcome, Mr. NASCAR.
Just listen for yourself in the above video!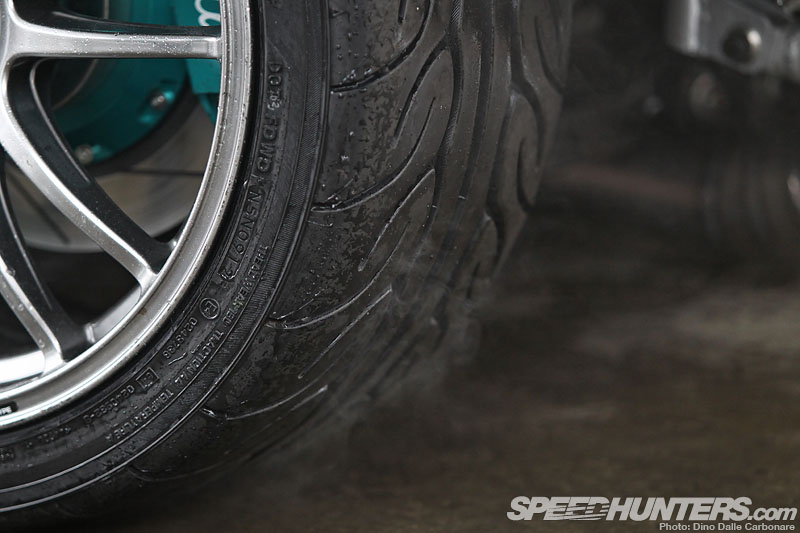 After our initial test, we ended up with what was in fact a short list of proposed changes. A slightly revised front end for more steering angle and more normal Ackermann characteristics, along with a different shifter and a steering wheel was my main points.
We had two great days shaking down the car and bonding as a team at Suzuka. And moving forward, there is almost no time to spare…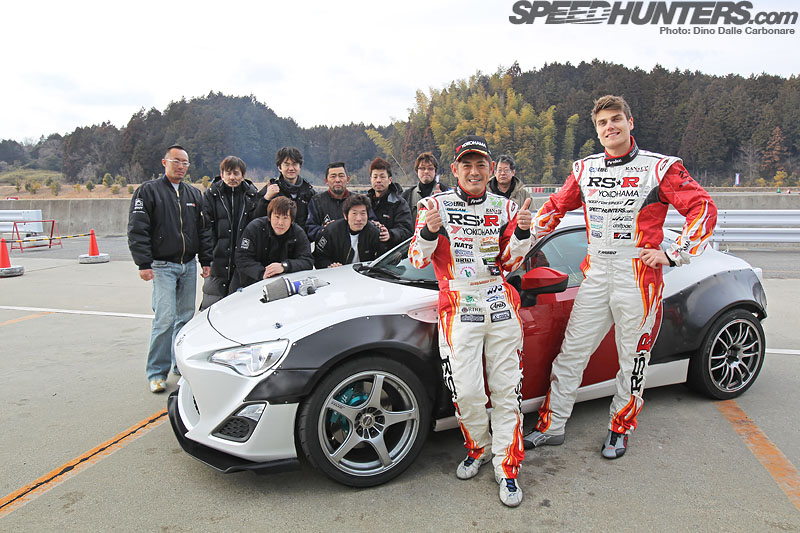 The car's competition debut will be at Calder Park Raceway in Melbourne, Australia, for the Formula Drift Asia season opener held on April 27th-28th.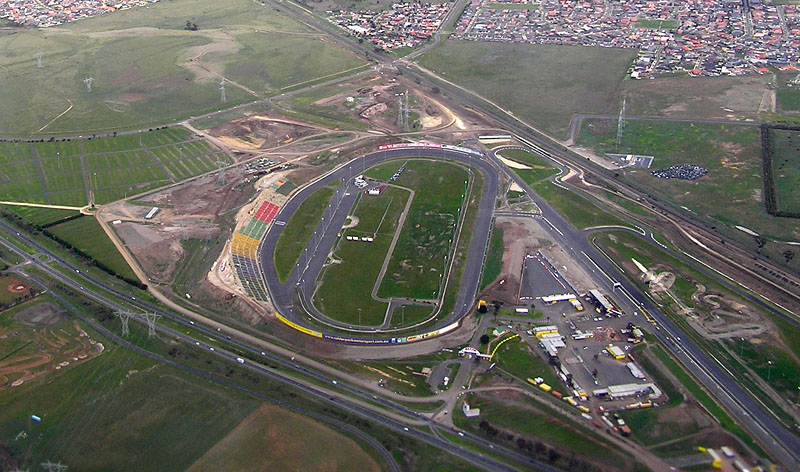 And while Team RS-R is in Japan preparing the 86 to be loaded in the container for the trek to Australia, I am back in Norway practicing, preparing and getting ready for the crazy season ahead.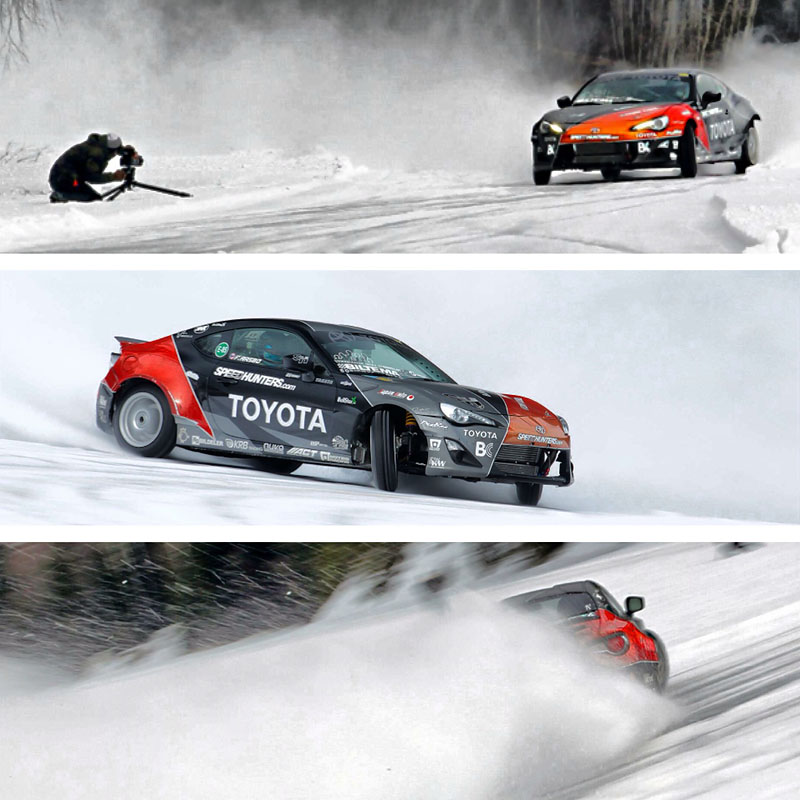 No matter how the rest of the season goes down, the memories from my first trip to Japan and the "land of drift" will stand out as a an unforgettable experience. And as I was about to depart Osaka, something happened that further enhanced my great first impression of the extremely generous Japanese people. Sugahara-san of RS-R handed me a gift that absolutely gave me the chills: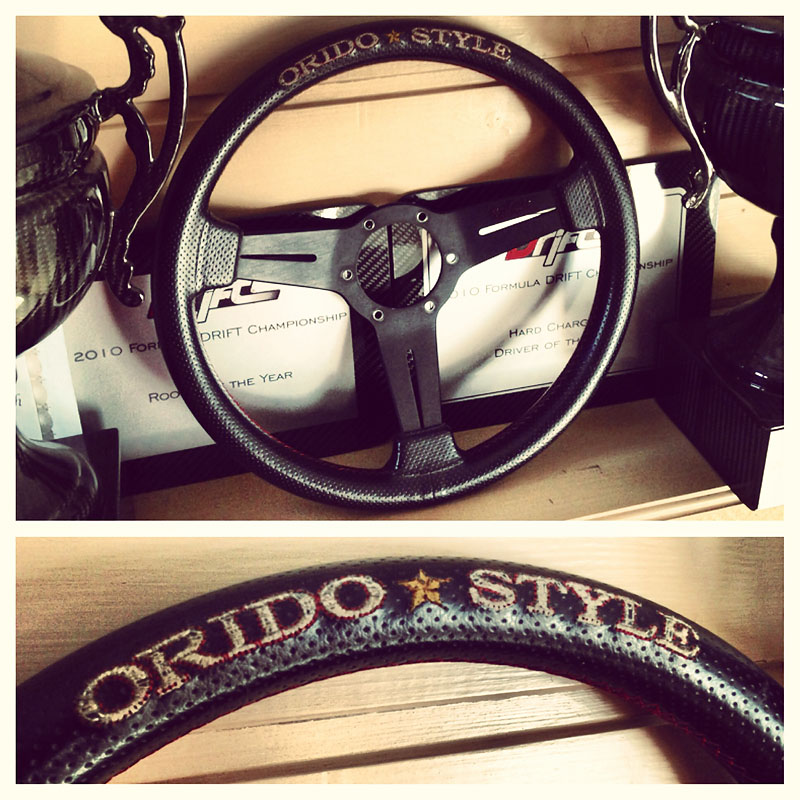 Orido's personal steering wheel and the actual one that was used in his competition D1 car 7 years ago.
Now, THAT's a gift and THAT's how you reach the heart of a drifter. Team RS-R – thanks so much for giving me the opportunity to work with you – thank you. See you in Australia, and thanks for your time!
Crank & Piston have just released a full video shot during the shakedown test so you can hear more of those lovely V8 sounds…
Fredric Aasbø Official Website
-Fredric
Photography by Dino Dalle Carbonare