January is already receding into the distance, and global car culture is shaking itself down and preparing for the year ahead. But is there ever a quiet time in the automotive world? I'm sure there isn't; there's always someone, somewhere, planning and plotting their next move. Australasian car events are basking in the sun; Japan is rich with exhibitions and shows; major manufacturers are lining up their newest models ahead of Geneva; international race series are confirming their calendars… And here at Speedhunters HQ, we've been tracking down the cream of the cars and events from around the world to present you.
Our glorious leader Rod is currently hunkered down in the Speedhunters volcano, planning out the next phase of the project, so I'll be taking you through the monthly previews for a while. Here's just a little taster of what's in store for February.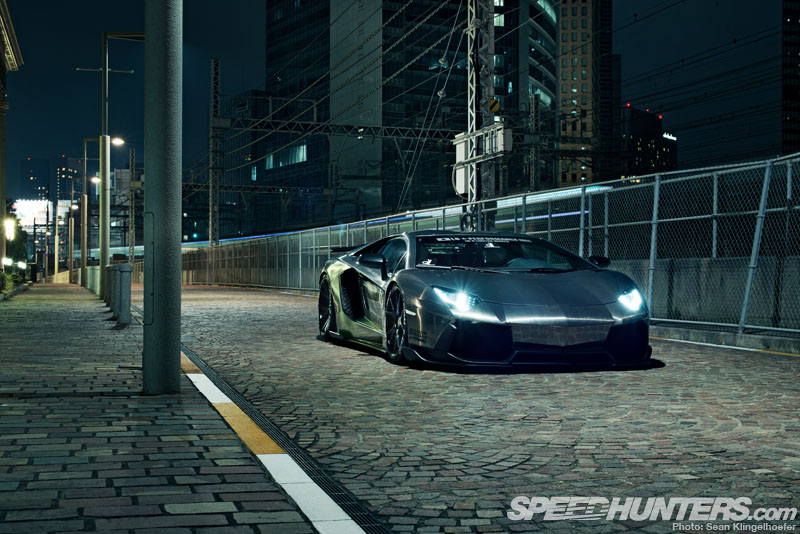 On a cold Toyko night in Japan, Sean Klingelhoefer and Dino Dalle Carbonare caught up with this low-slung supercar: the stunning Liberty Walk Aventador.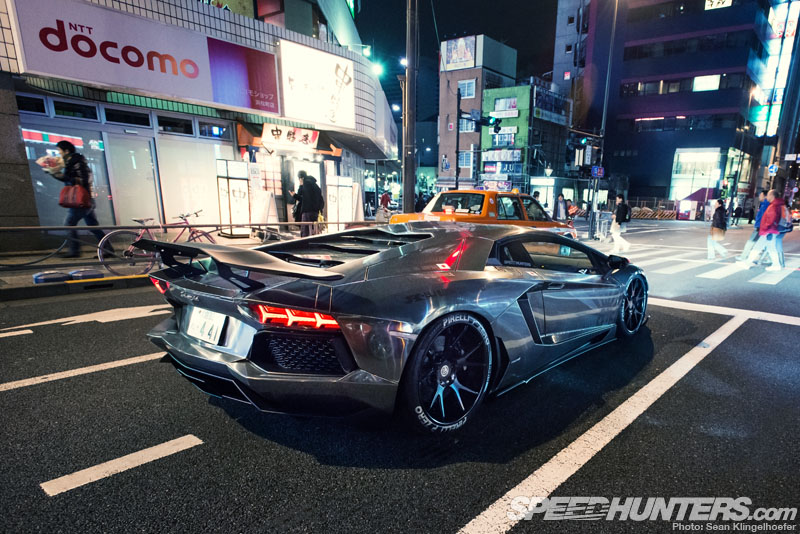 Its cyber wrap and bodykit tweaks just make it look even more aggressive. I can't wait to read the feature!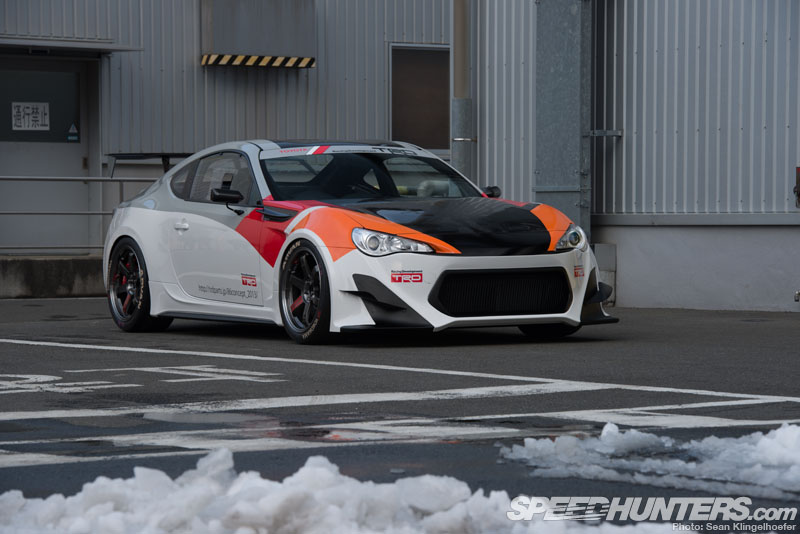 TRD dug out the snow to allow us access to their latest baby: the TRD Griffon concept. It's the 86 that can, with a carbon fibre reworking of the body, new exhaust, suspension tweaks and tuning that have allowed it to lap Tsukuba faster than a Ferrari 458.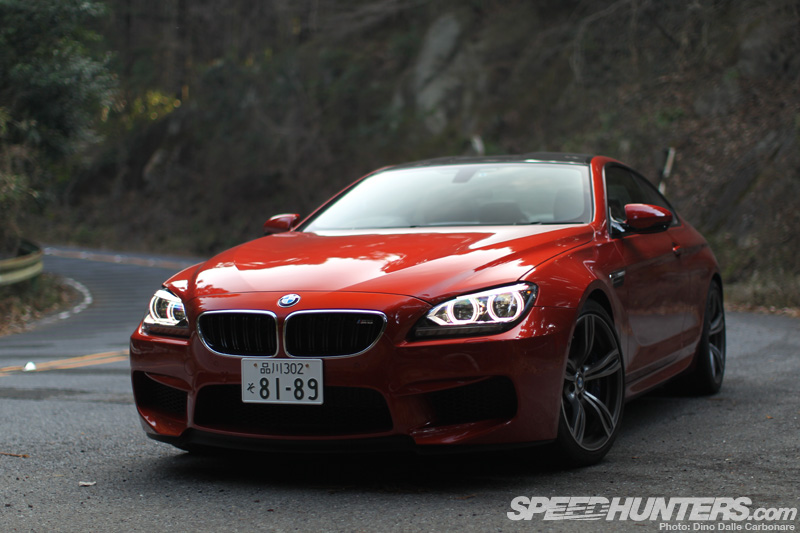 Dino has also spent quality time with the new BMW M6, seeing how it passes off as a Touge hero around the local canyons…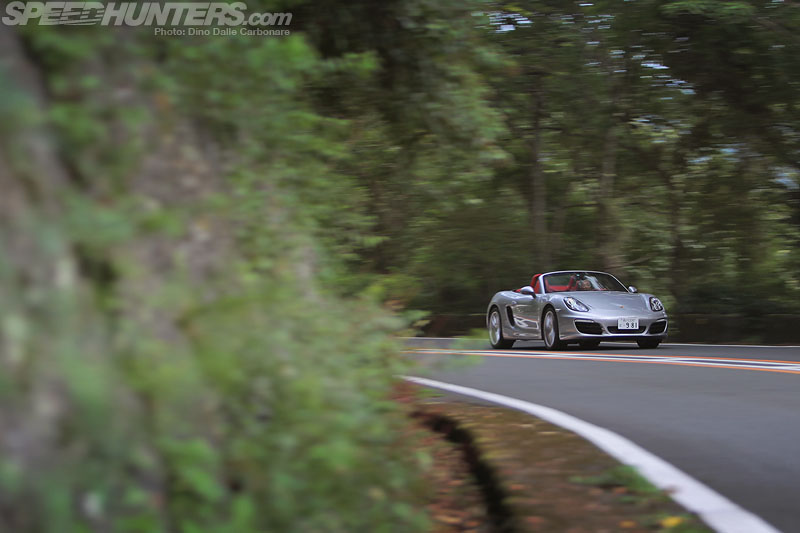 …and will also be giving us his view on the new, up-gunned Porsche Boxster.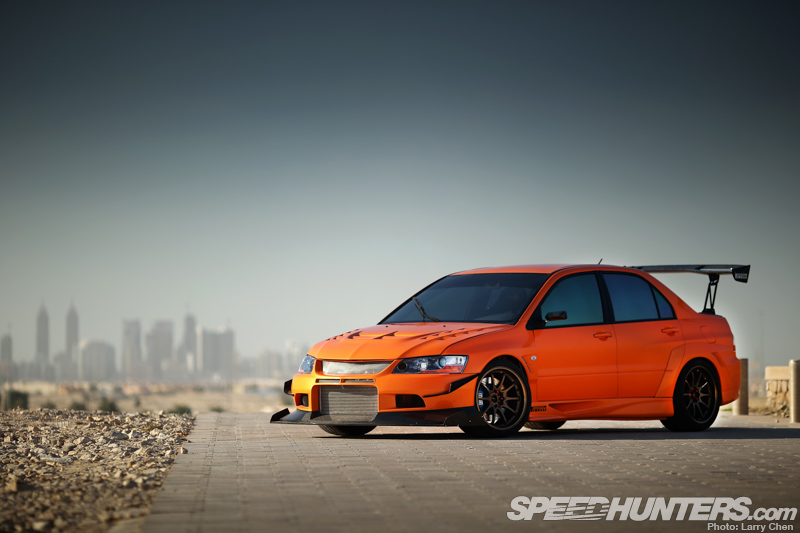 Larry has returned from the Middle East with a suitcase laden with feature shoots: among others, we'll be showing off this brutal be-winged Evo IX from Dubai…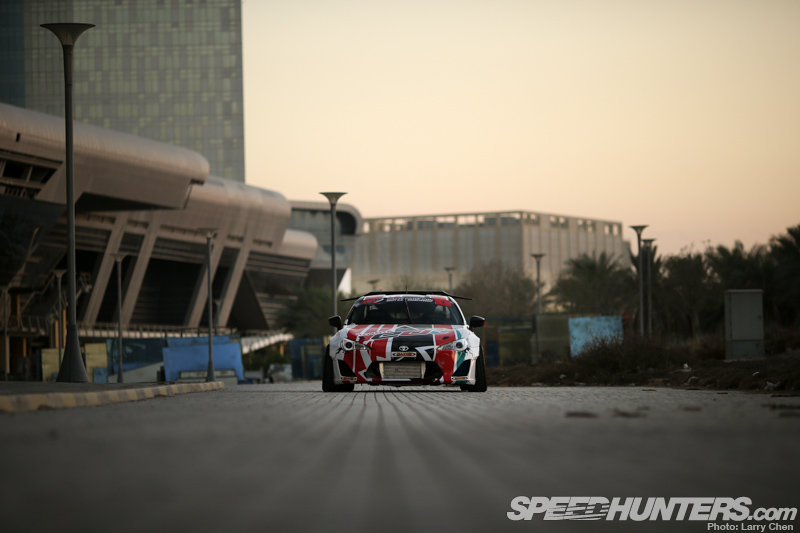 …and this ZN6 drifter, whose builders were inspired by Fredric Aasbø's 86-X. It's a great-looking car, with its Rocket Bunny kit, 2JZ power and rear radiator set-up.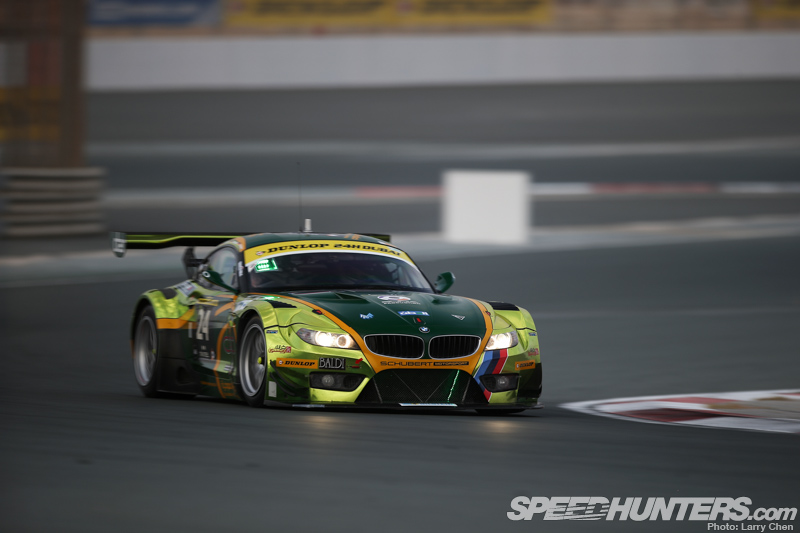 Next week I'll be heading out to Florida to shoot BMW's new GT weapon: the GTE-spec Z4 that will be BMW's new global GT platform. In the American Le Mans Series it's going to be battling Porsches, Ferraris, Vipers and Aston Martins, and BMW used the recent Dubai 24 Hours as a testing ground for many of the parts that'll be used on the car.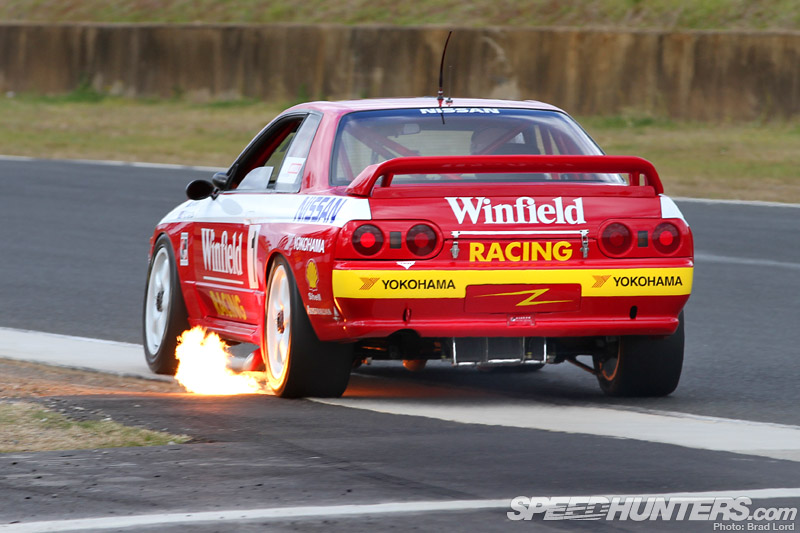 From modern track terrors to racing legends: Brad Lord will be turning his attention to a classic racer from Down Under: the R32 GT-R Godzilla, which dominated Australian Group A racing in the early '90s.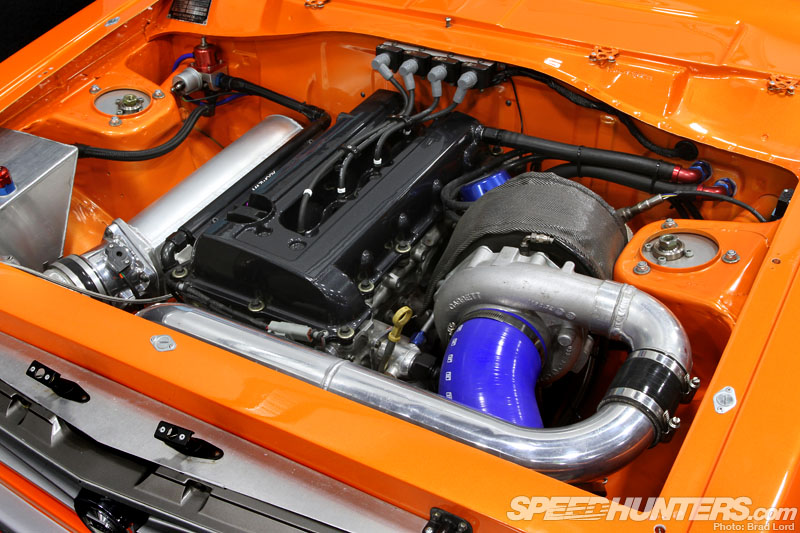 Brad has also shot this 800hp SR20-powered Datson B110 drag car. How the hell did they get that much power out of an SR20? Brad will be finding out.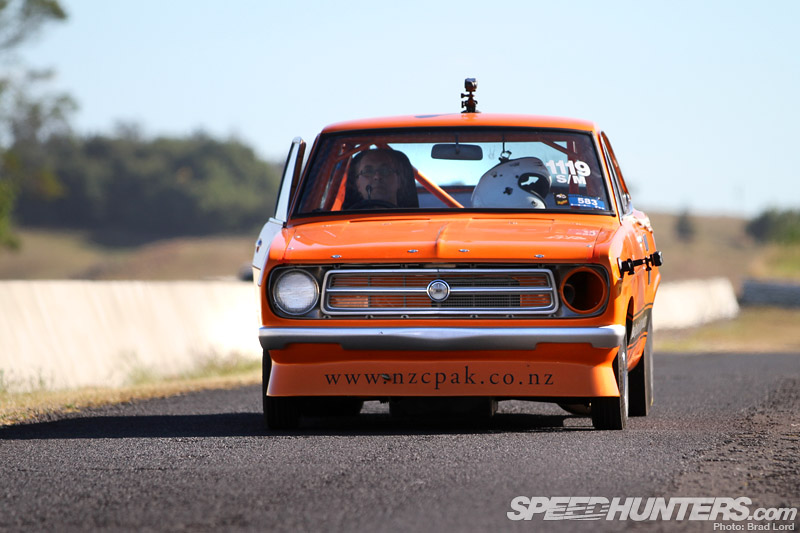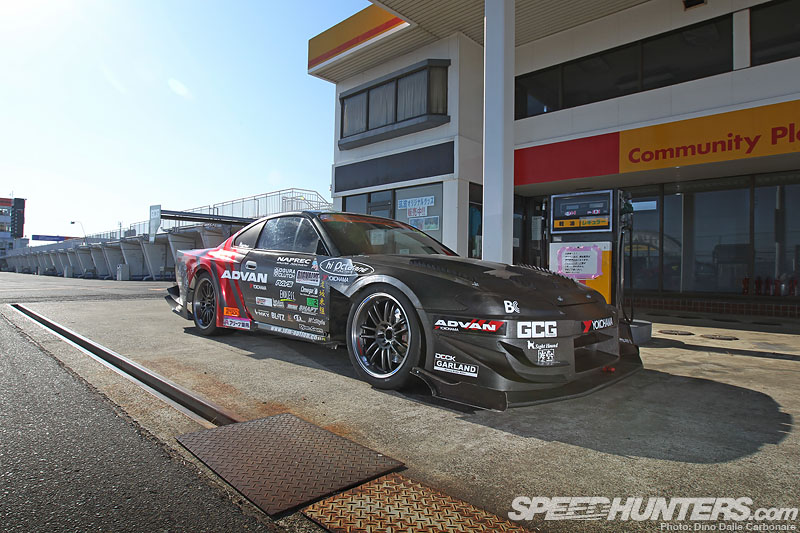 Moving over to Time Attack, we'll be getting under the skin of the latest iteration of Under Suzuki's awesome S15. Just how has it made that Tsukuba record its own? Dino will be finding out.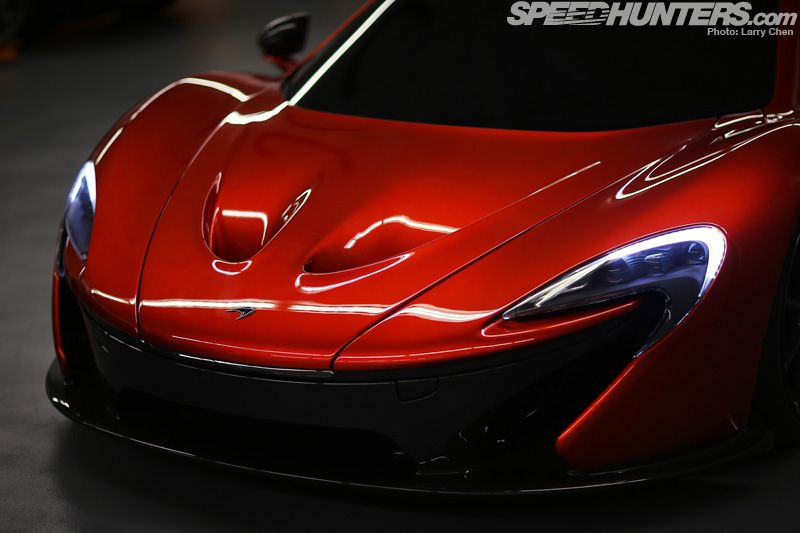 And then there's the small matter of the orange car I showed in the opening picture. This is no McCar. Speedhunters gained exclusive access to McLaren's secret States-side bunker in LA to shoot the amazing P1 hypercar.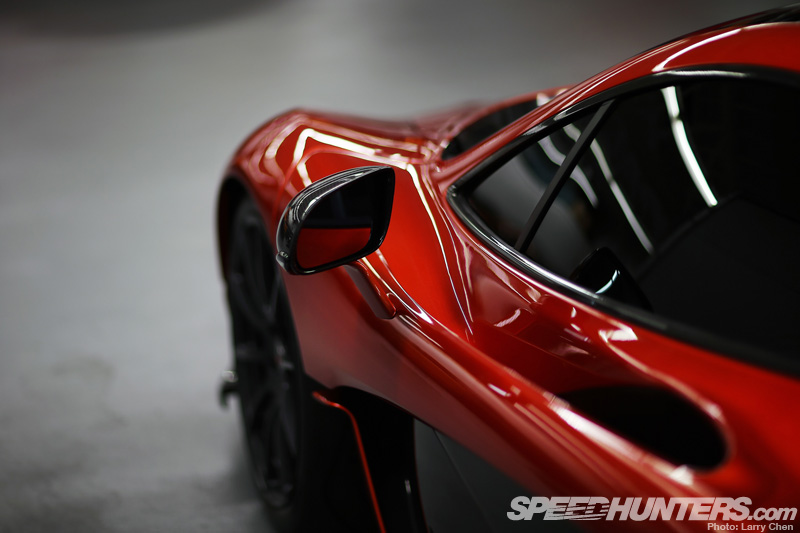 What's going on under the curves is still strictly off-limit, but Larry was given the opportunity to eyeball the exterior from every angle. He's had to leave his eyeballs behind, but thankfully we have the shots – and you'll be able to get up close and personal with the P1 here on Speedhunters.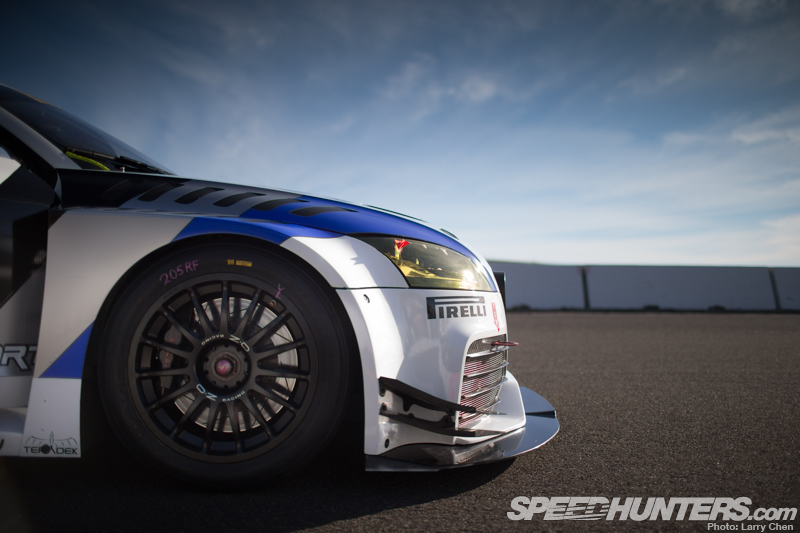 It looks like you enjoyed reading our 1980s mini-theme as much we did creating them, so if you don't mind for February we're going to get all up-front: we're collecting as many interesting cars as possible for a FWD mini-theme to run at the end of the month.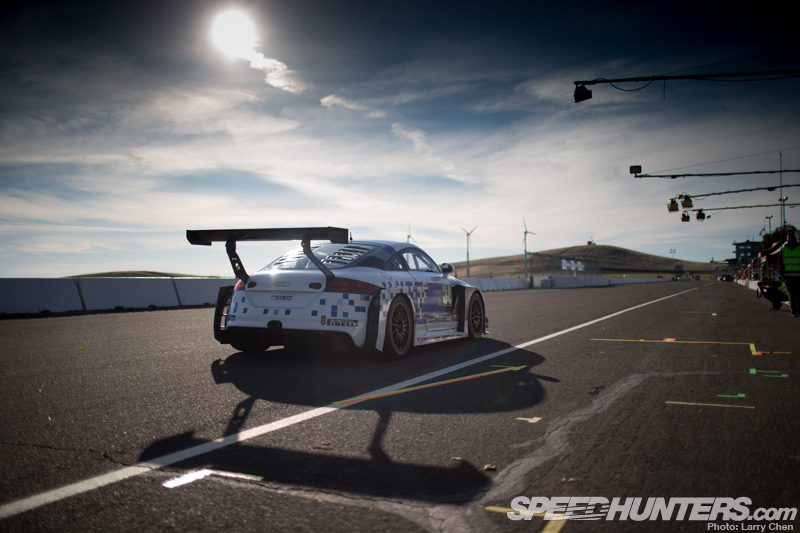 As part of that theme, we'll be looking at the TT-RS in detail, a VLN-spec racer that featured at the Thunderhill 25 Hours at the tail-end of last year…
…and Sean will be talking us through his beloved FWD Civic project car, Leroy, in more detail.
Sean's Civic is proof that if you want to get out there, you just need the motivation to go with the passion. You can get as much joy out of a relatively low-cost machine as you would a high-end GT car.
It's all about what you put in!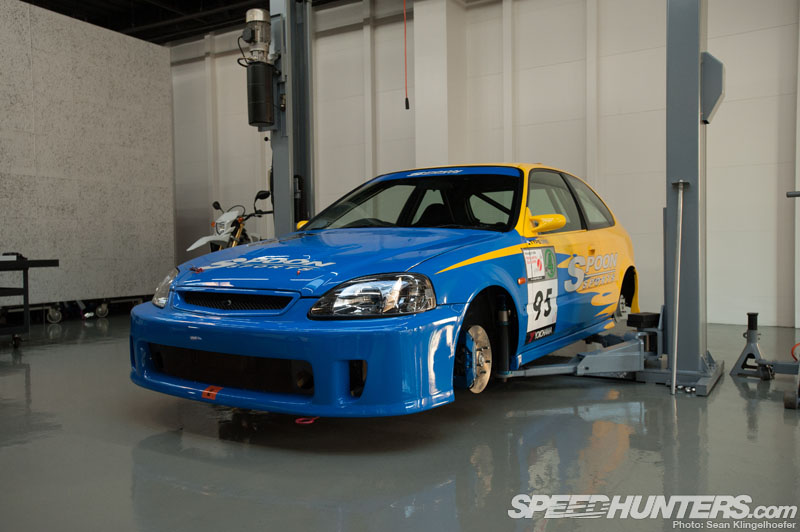 Sean also visited legendary Honda tuners Spoon Sports on his recent trip to Japan: watch out for a build feature on this Civic racer, plus a shop tour. They'll be a whole lot more coming in the FWD theme, so stay tuned.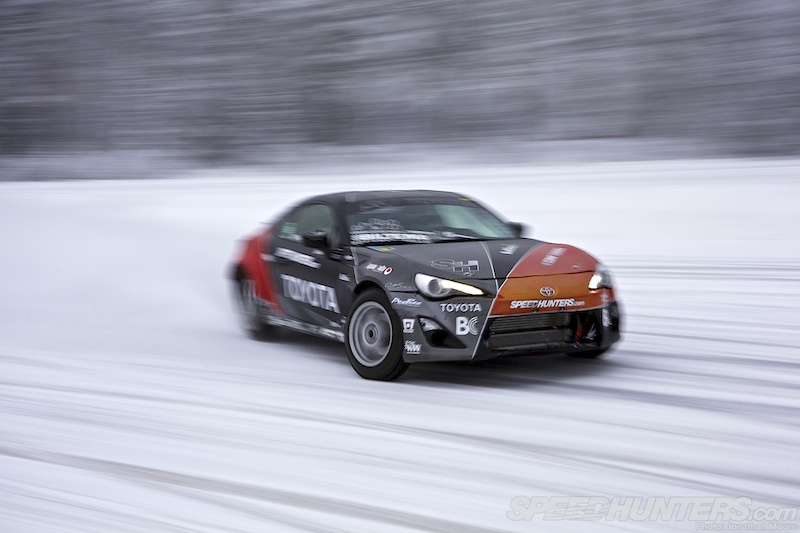 Events don't stop for anything, and coming up tomorrow we'll have the first stories from the recent Gatebil On Ice weekend, held on a frozen lake in central Norway. It was a chance to see Fredric Aasbø blow away the cobwebs in the 86X…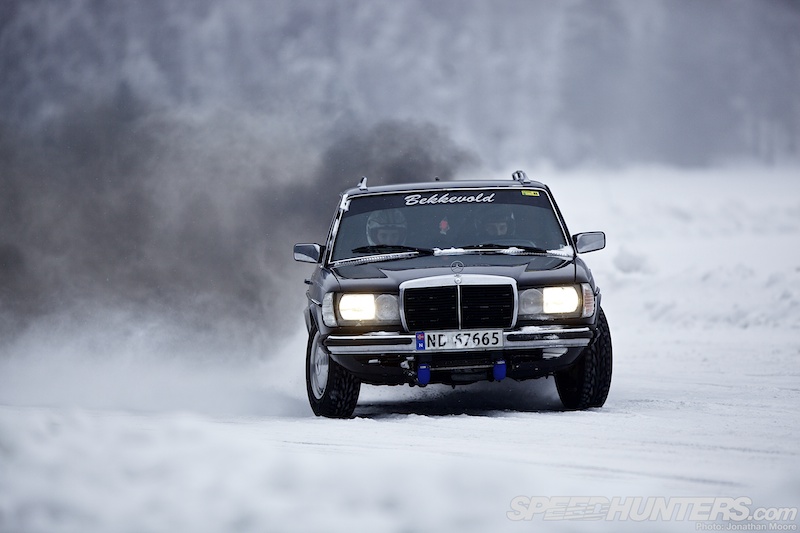 …and the chance to see some of our Gatebil friends in an unfamiliar environment. But it just shows with those Norwegians: it doesn't matter what's under you, just put it sideways…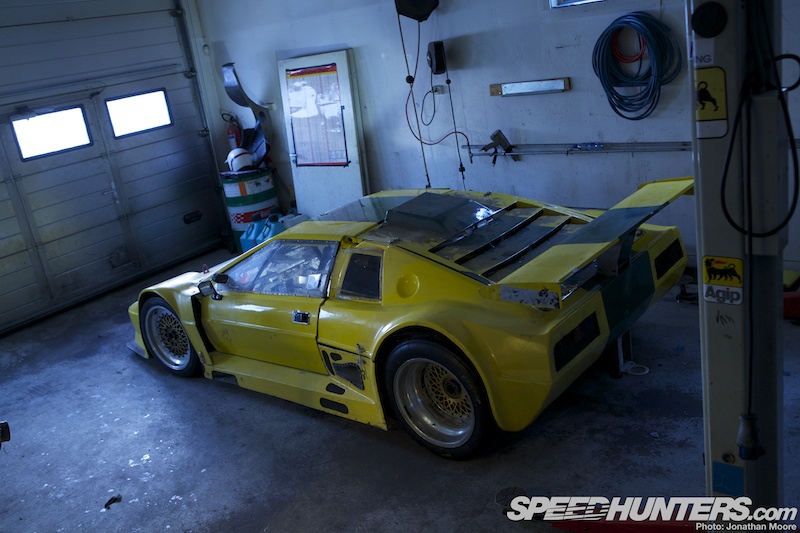 Whilst I was out in Norway, I also got a sneak peak at the latest build that Kai Bakken at KRB Trading is working on – he of the epic, wing-laden Audi. This brutal Lotus Esprit silhouette racer hasn't been raced since 2008, but was the fastest car in Norway when its engine was last switched on. It will be again if Kai has his way.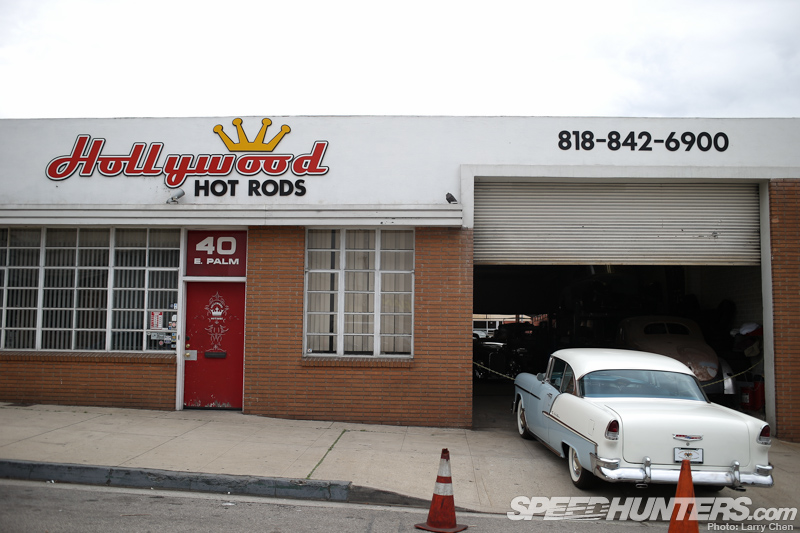 Over in the USA, Larry and Keith Charvonia have paid a visit to Hollywood Hot Rods…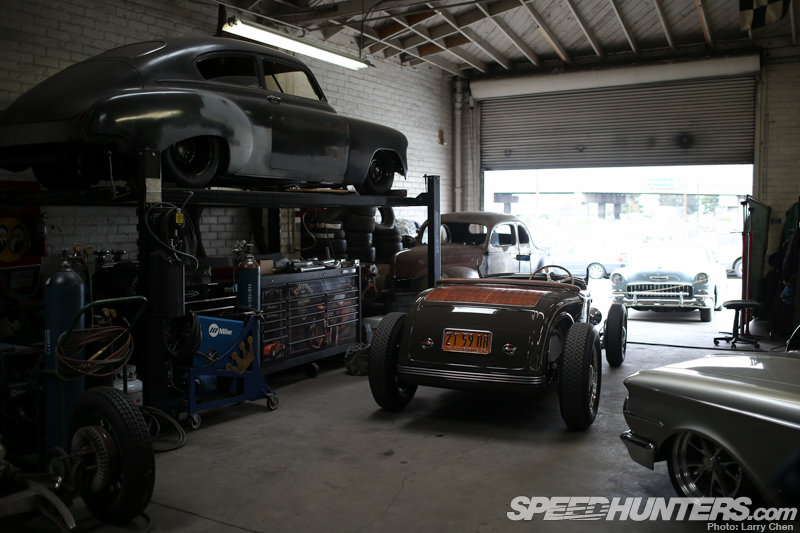 …where they spent many happy hour rooting around the builds and restorations.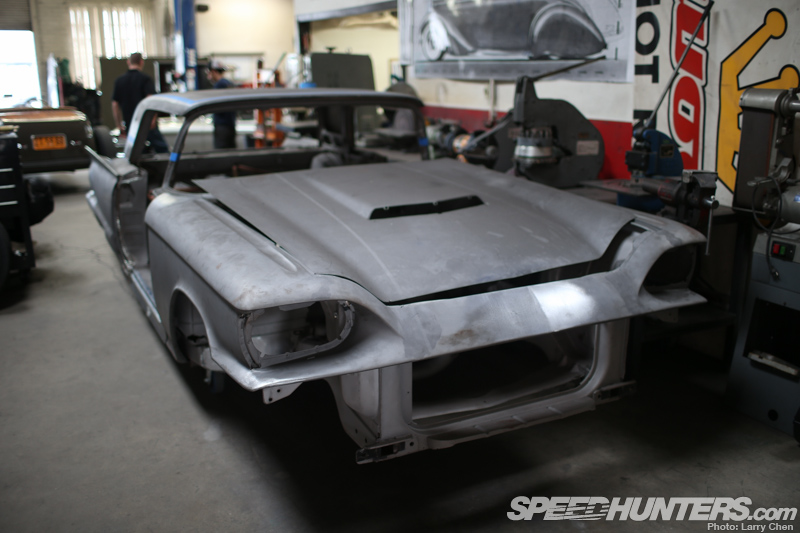 HHR seemed to have every style and shape packed in: it's going to be a great showcase!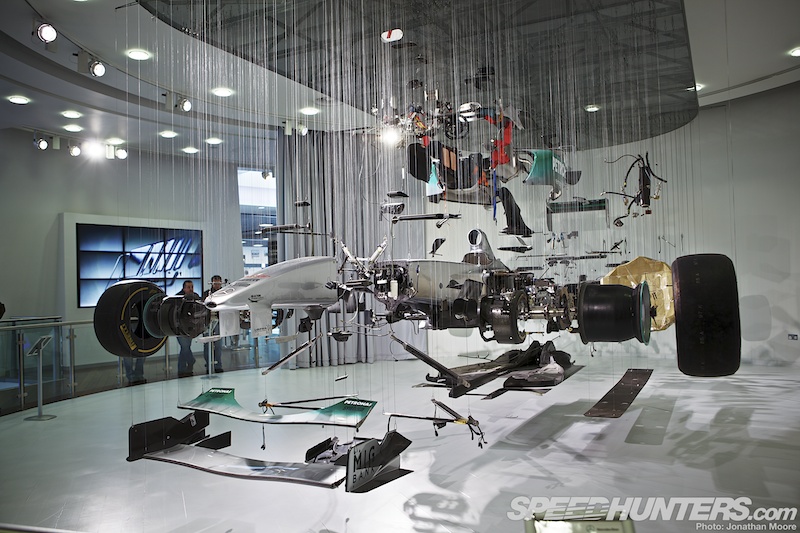 I'll also be heading back down to the Brooklands track near London and the stunning Mercedes-Benz World.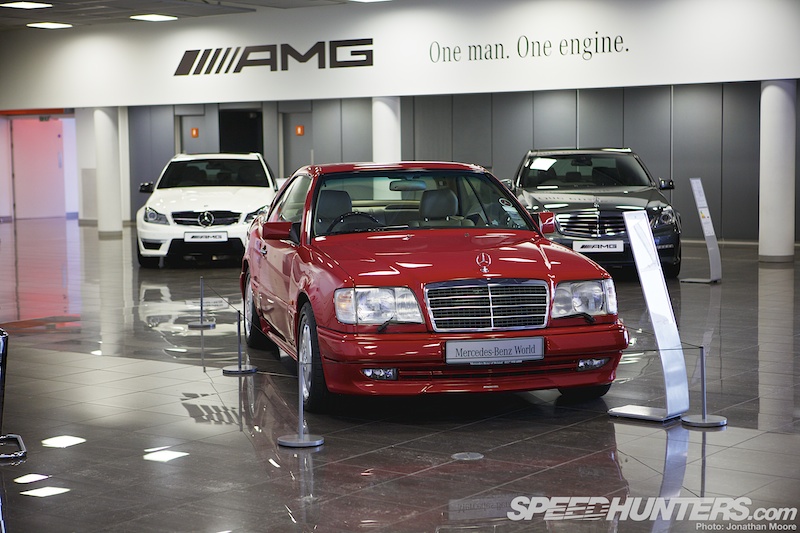 Part dealership, part museum, the collection of cars there is only matched by the epic building that houses them.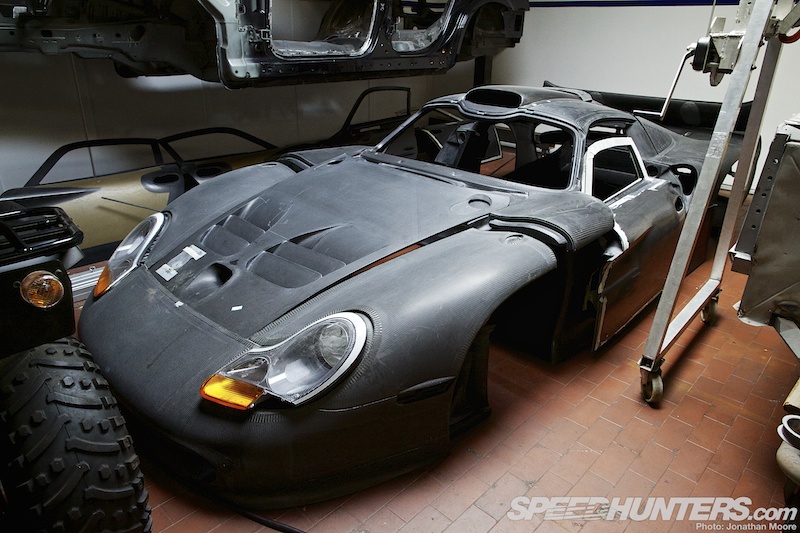 Following on from our the Zakspeed Capri we featured as part of our '80s theme, we'll be looking around the Zakspeed workshop, which is home to a whole host of unexpected treasures from across the team's history.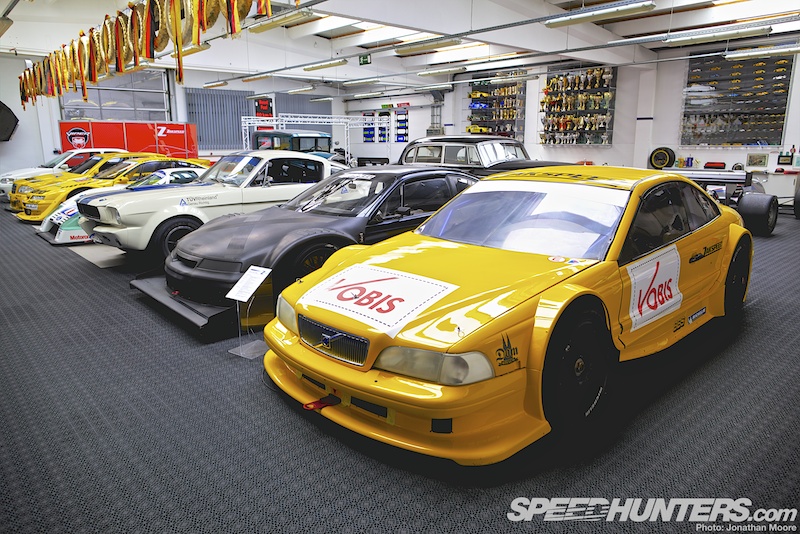 This is one eclectic collection, where both Rod and I were left with our jaws hanging open after seeing some of the '90s DTM cars in Zakspeed's possession. A pure carbon Calibra? Volvo's unraced car? And then there were the half-dozen F1 cars…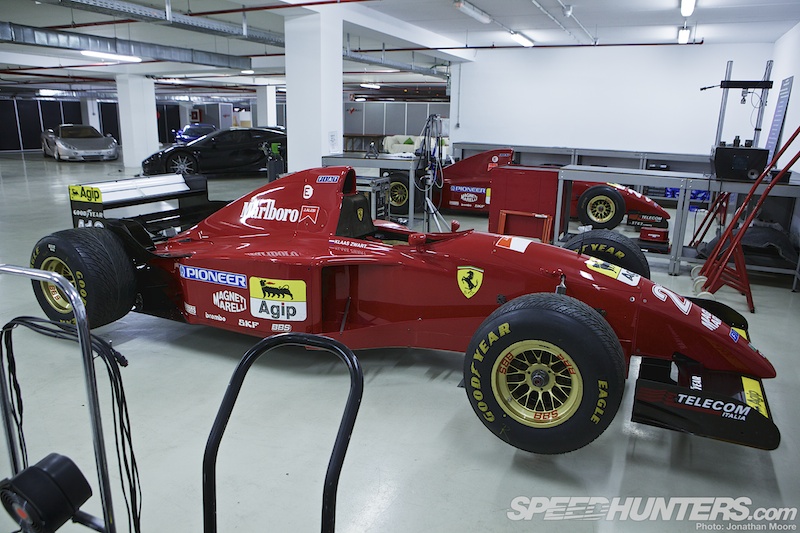 Another collection we'll be taking the wraps off is the Ascari Race Resort in Marbella, Spain. Its private track plays hosts to some exclusive testing, and the underground workshops housed another host of surprises…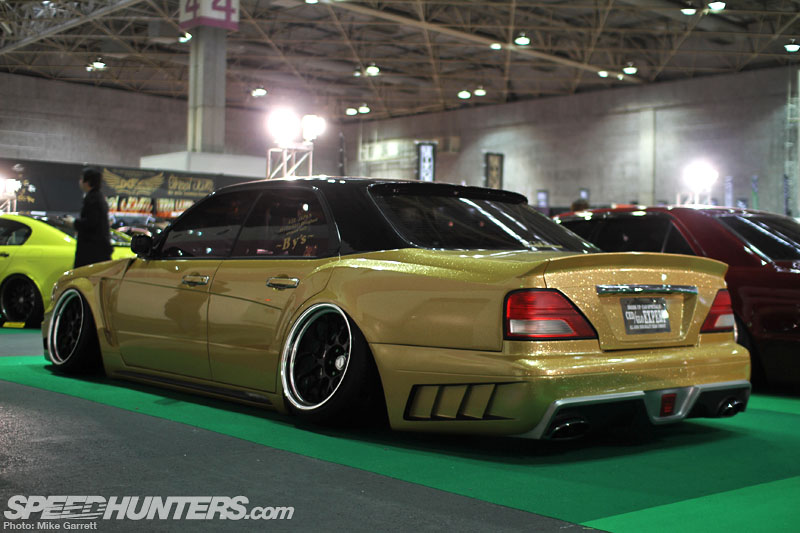 Unsurprisingly, the Tokyo Auto Salon proved hugely popular with you, and Mike Garrett is still roaming Japan. His next assignment is the Osaka Auto Messe, an event that will be a real counterpoint to the high-end tuners and show cars of TAS.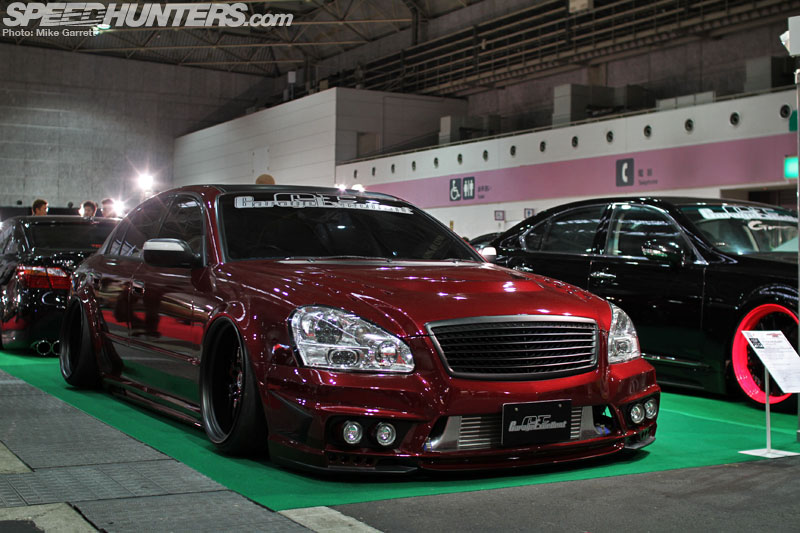 The styles will be wilder at this more grassroots event: I'm excited to see what Mike uncovers this year!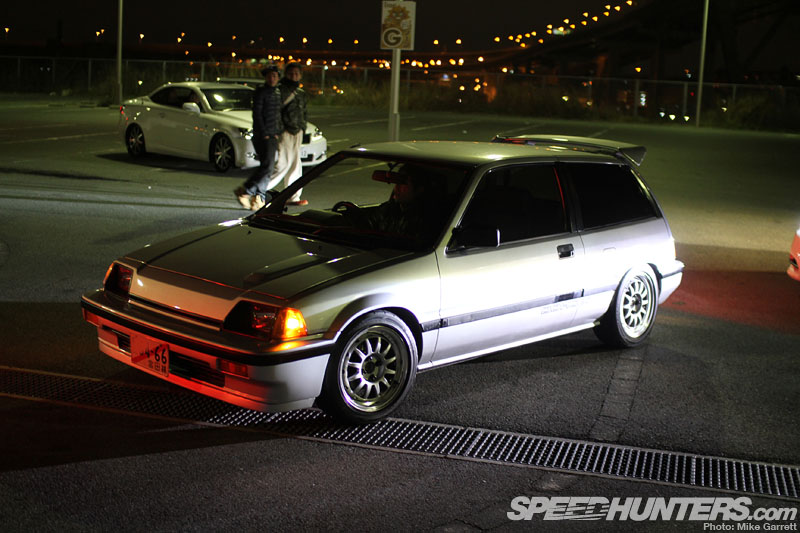 Whilst in and around Osaka, Mike will also be checking out the Honda scene and scouting for more FF Japanese cars to feature…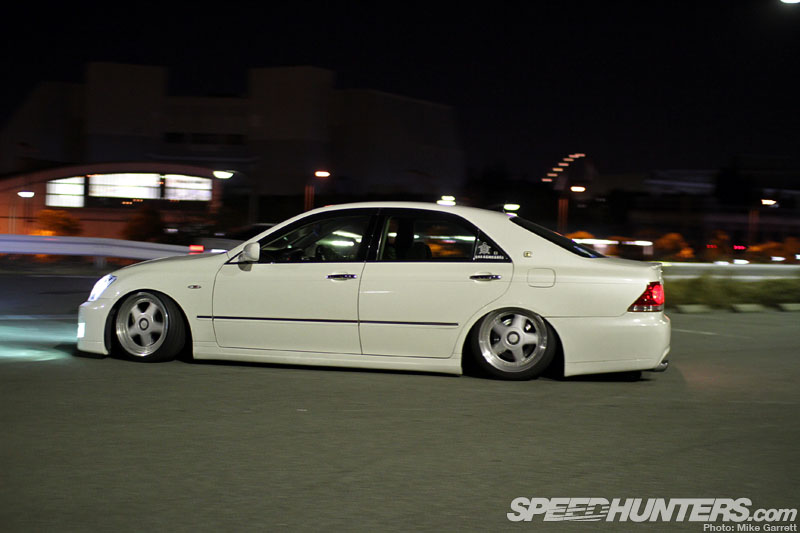 …and heading out into the night to soak up some of the famous Japanese meets.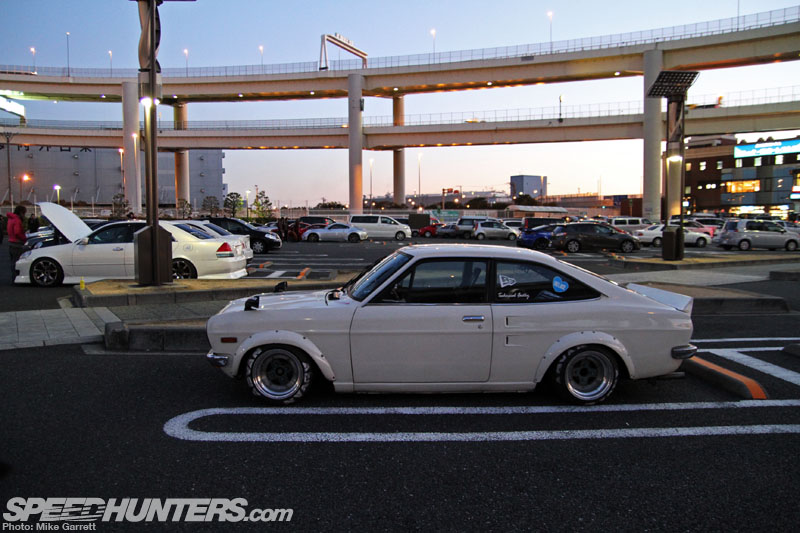 Look out for a whole swathe of stories from the Land Of The Rising Sun from Mike during February. Will he ever make it back to the States?…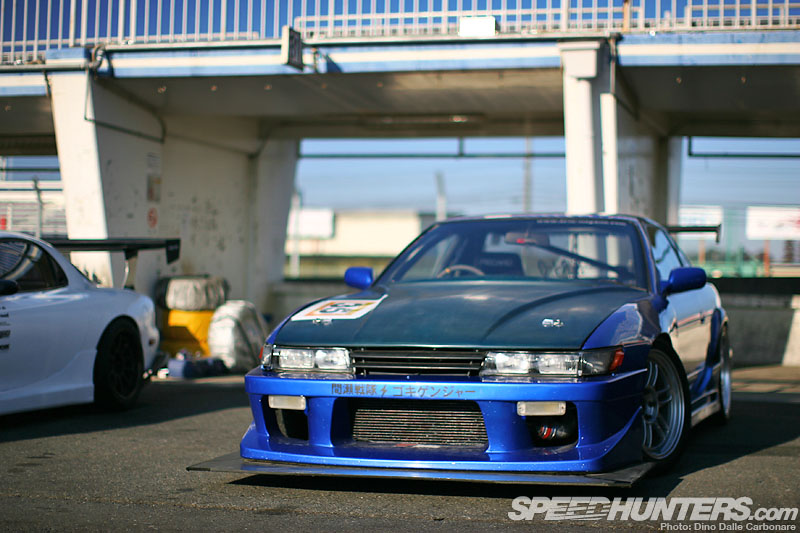 Dino will be heading in the other direction: back out to Tsukuba, the birthplace of Time Attack, for another fast-paced round of Battle Evome.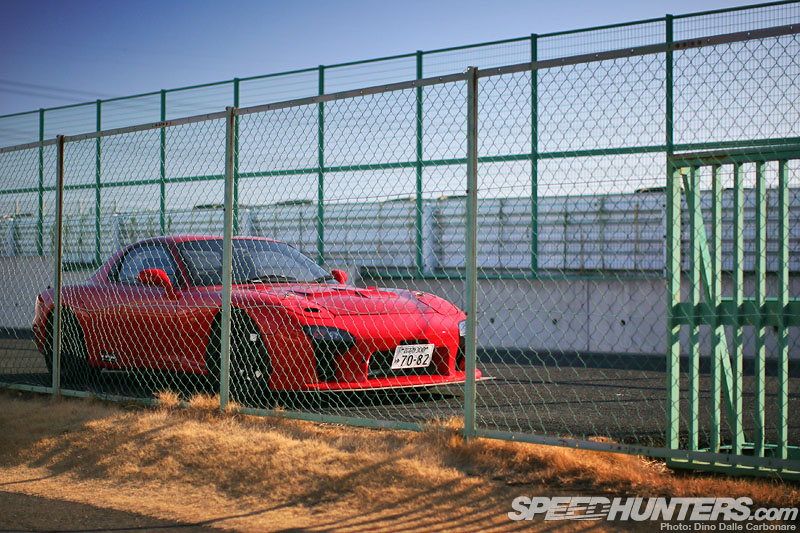 This will be the final event as this TA season comes to a close. Will the lap record fall further?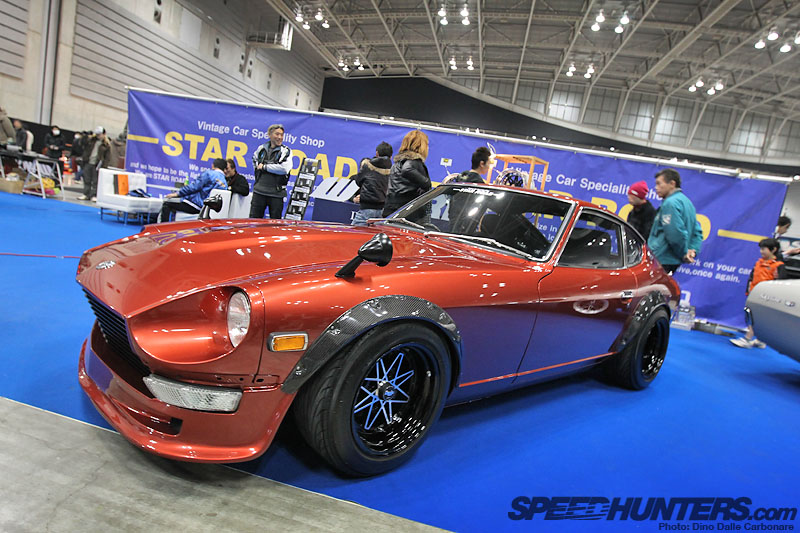 From there he'll be dropping by the Pacifico Yokohama Exhibition Hall for Nostalgic 2 Days, the home of old-school cars and styling.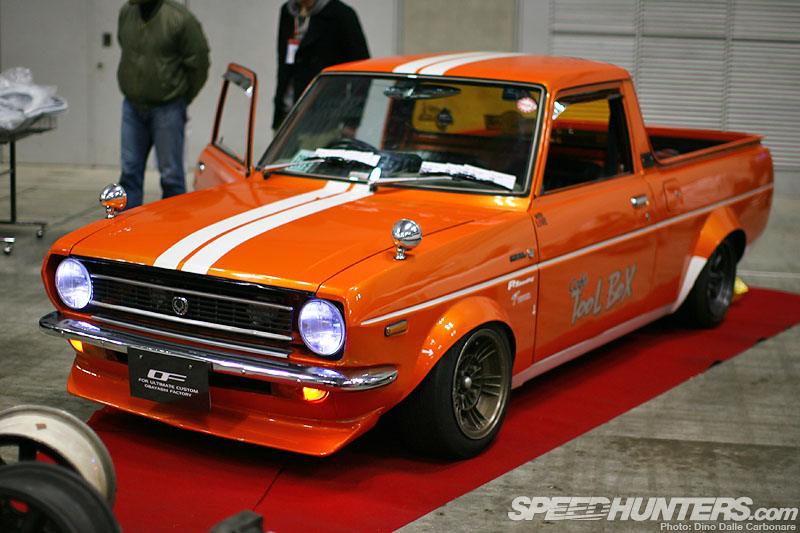 It's a haven for the vintage car scene in Japan, and always features some unique machines from both the street and the track.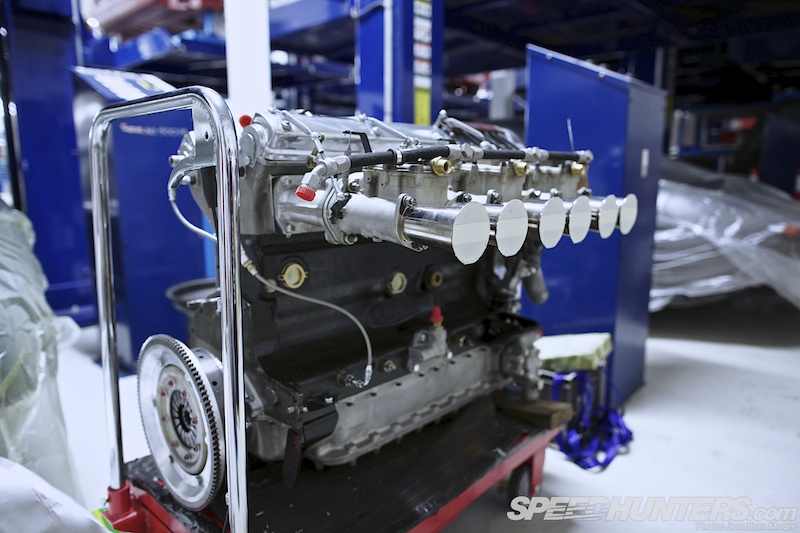 We'll also be kicking off a new regular feature in February that will go behind the scenes on a whole range of topics: What It Takes. We'll start off with a look at what it takes to build and maintain racing engines, courtesy of our friends at JD Classics. Need to repair a crack in your inline six or refurb your small block V8? We'll find out from the experts just how it's done.
Is that everything? Nope. I don't think so actually: they'll be all this and more beside. February is going to be as packed as ever, so make sure you join us for the ride.
Jonathan Moore