So, we're about to kick off three days of FF madness and we thought what better way to start than by letting you to get this party started. Last week, we asked you to send in your absolute best photographs of FWD cars and oh my, what a response there was. I think it's all too easy to label FWD as an inferior platform, it's almost a lazy opinion. There are those of us who have had the pleasure of experiencing a sorted front wheel drive car and who know what this layout is capable of. Hopefully over the next few days, we just might change some opinions…
(Above) I guess when you hear the acronym 'FF' this probably isn't the first thing you think about. Hopefully Jeremy can fill us in on some details of this car in the comments below…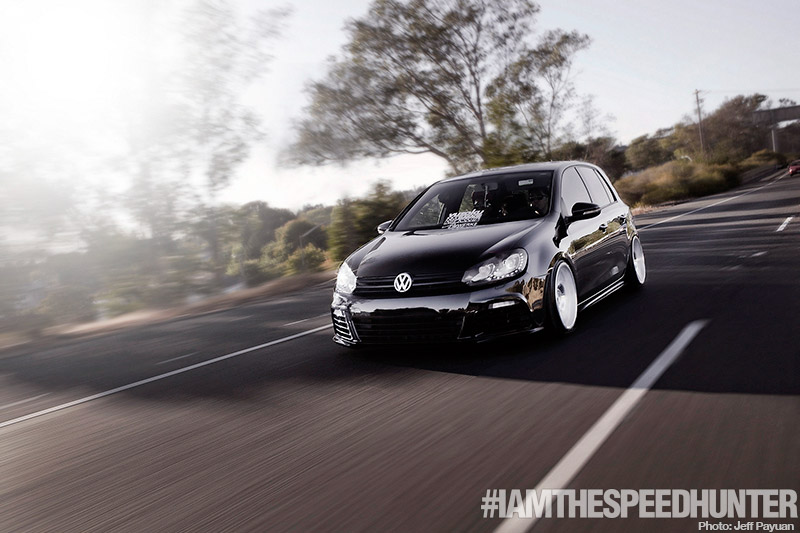 This super clean MKVI Golf rolling on 3SDM 0.05s has been captured perfectly with this cracking tracking shot.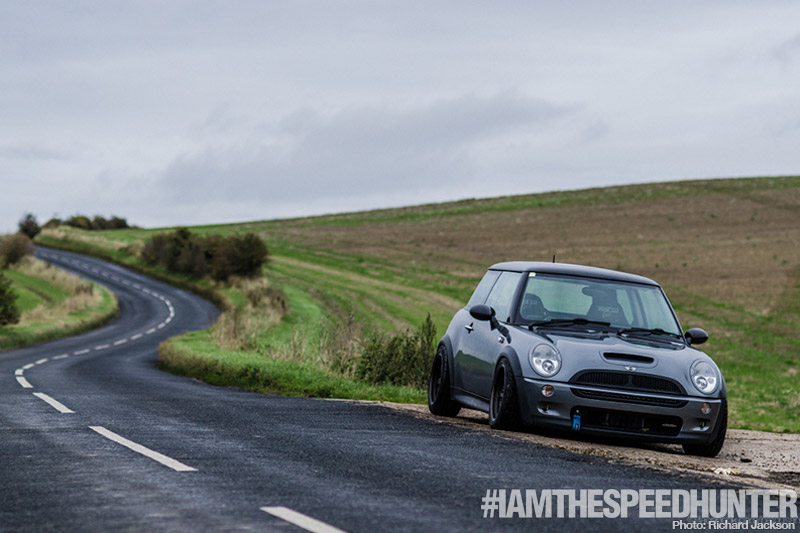 It's only in the last few months that I've started to really sit up and take notice of some awesome tuned MINIs. By shooting the car framed off centre and including the road in the background, this becomes more of a story than just a car photo.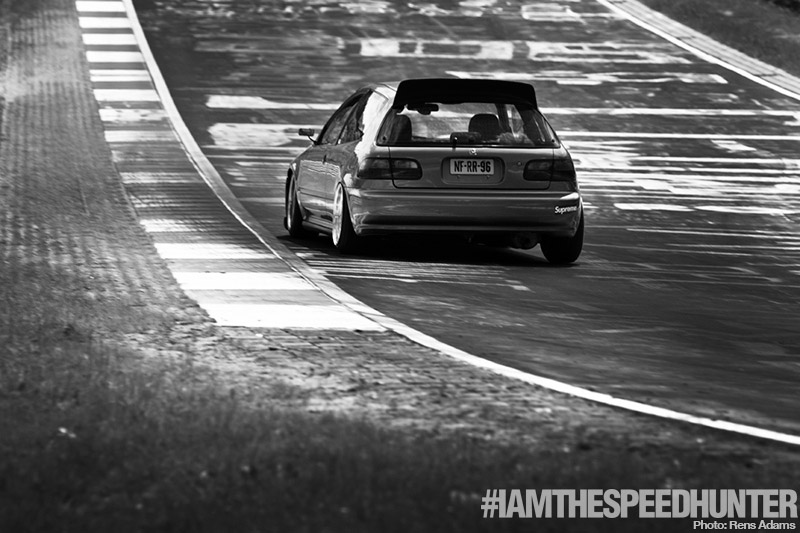 We've come to expect only the best black and white conversions from Rens and this Nordschleife shot is no different.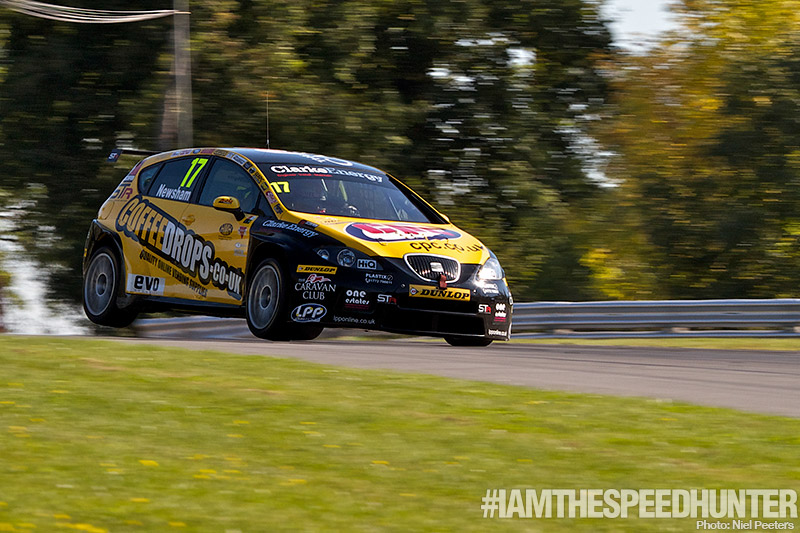 Maybe it's just my eyesight failing in my old age, but this Leon Supercopa looks like it's on one wheel? Awesome capture!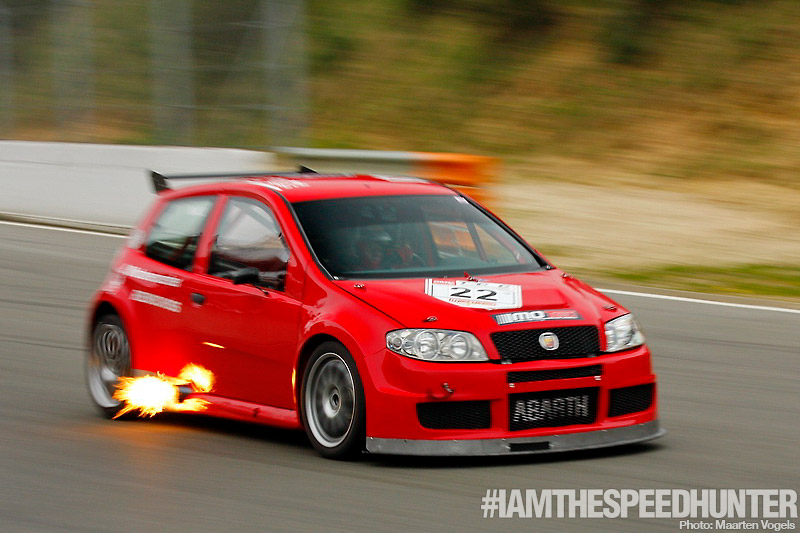 There seems to be a theme here of hardcore FWD cars giving it full #MAXIMUMATTACK. We approve.  The slow shutter speed not only exaggerates the speed, but also the flaming side-exit exhaust.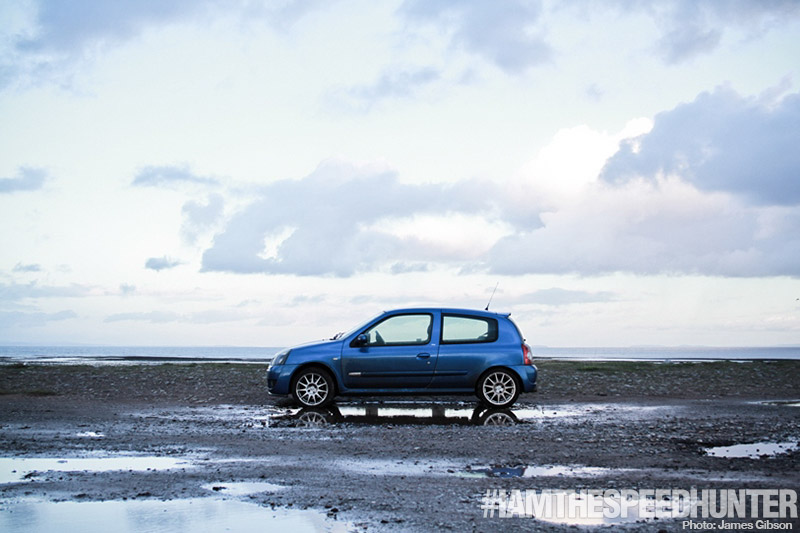 Such a simple composition that's more difficult to pull off than you think. The cool tones work with the car's colour too.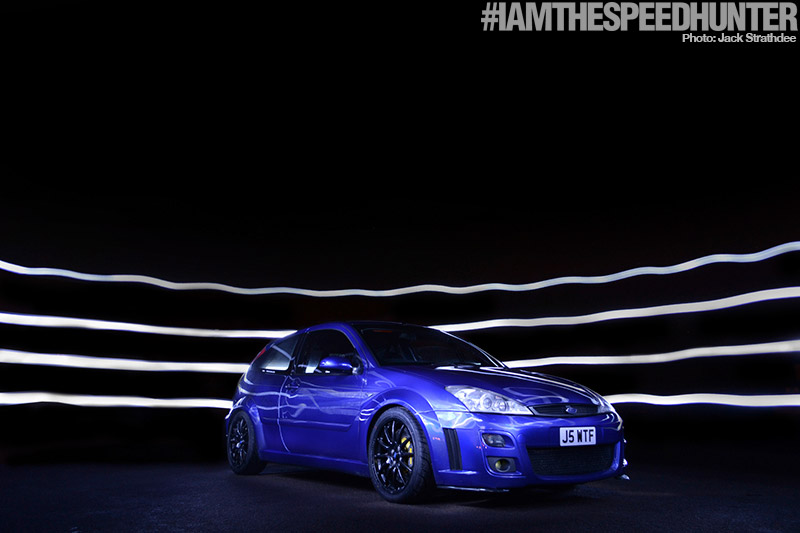 Some nice light painting here by Jack of his MKI Focus RS.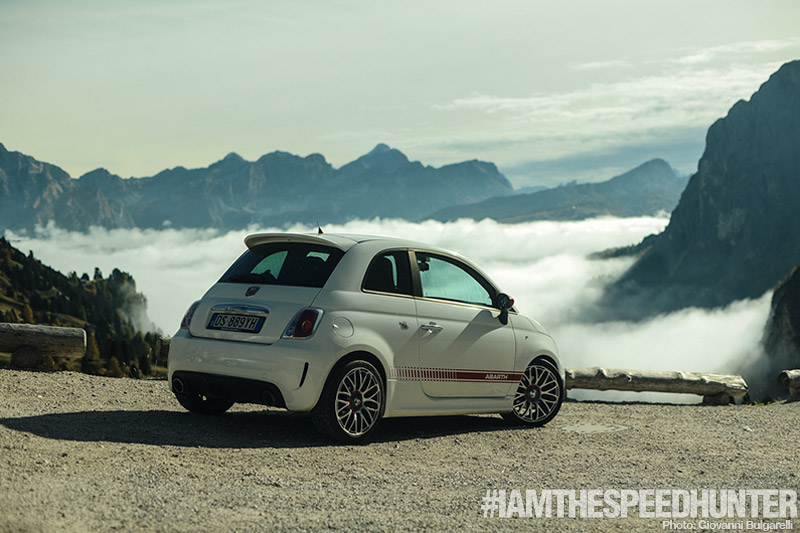 A beautiful 500 Abarth along with a stunning vista. What's not to like? I like the shallow depth of field here too, helps to show the distance between the car and background.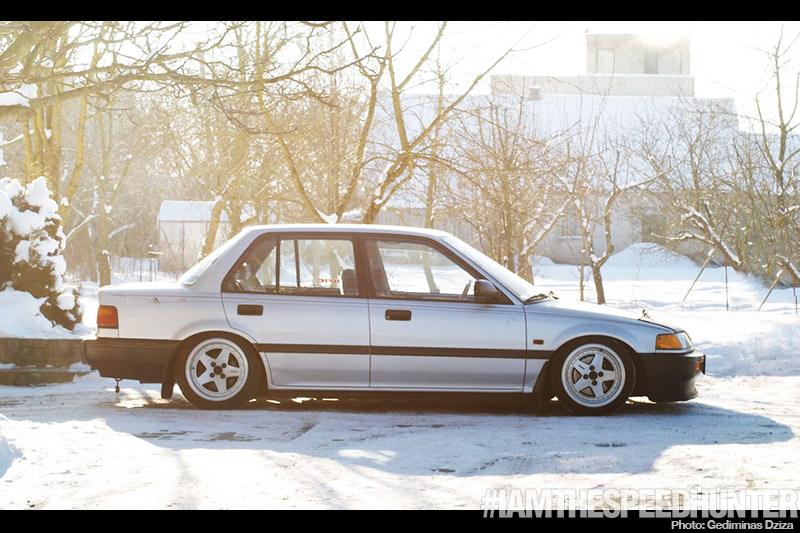 Shooting a light coloured car against a snowscape is not an even thing. Gediminas however has nailed this shot.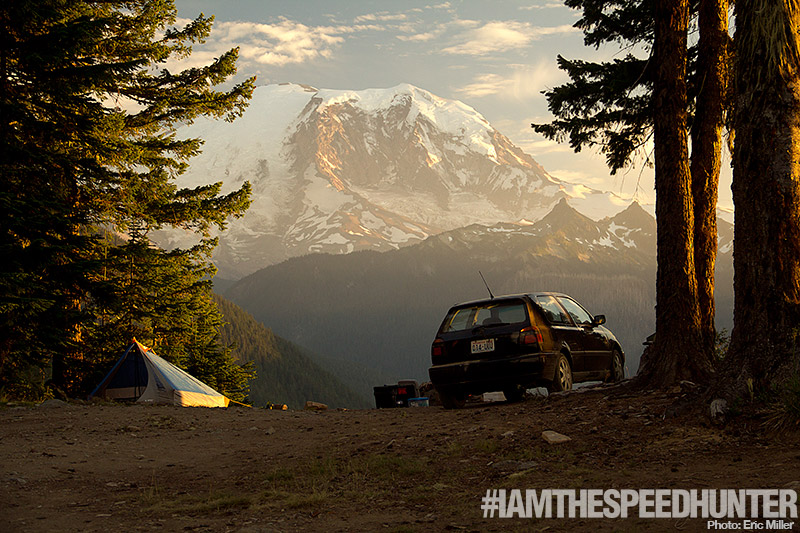 Eric told me that I would have cried if I had seen the roads he needed to drive to get to this spot. I think it was more than worth it though!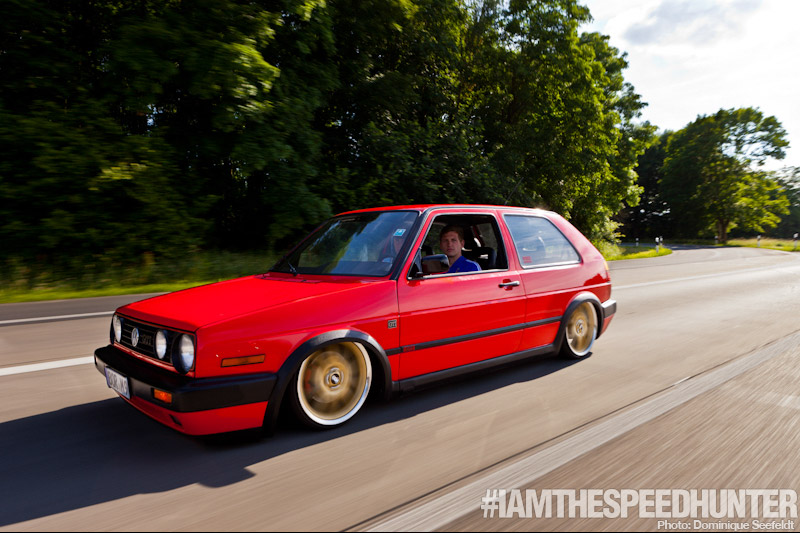 Many generations of Golfs have proven again and again that there is nothing wrong with front wheel drive.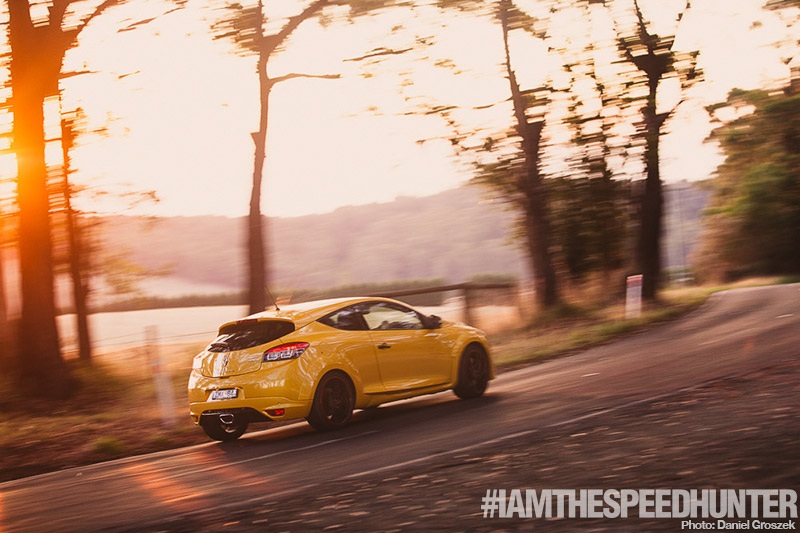 Perhaps the pinnacle of modern front wheel drive performance cars? The warm dusk tones work well with the car's colour.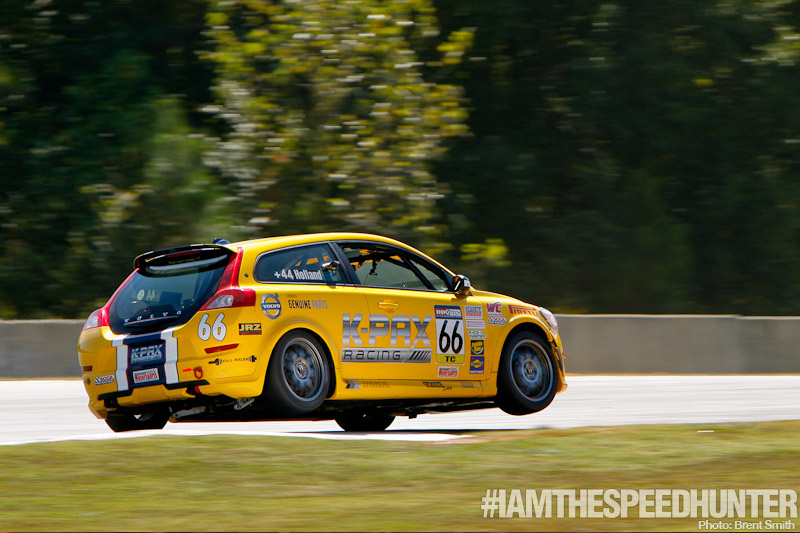 This is just a superb track shot by Brent – panning a car with two wheels in the air is rather quite difficult but he's nailed it.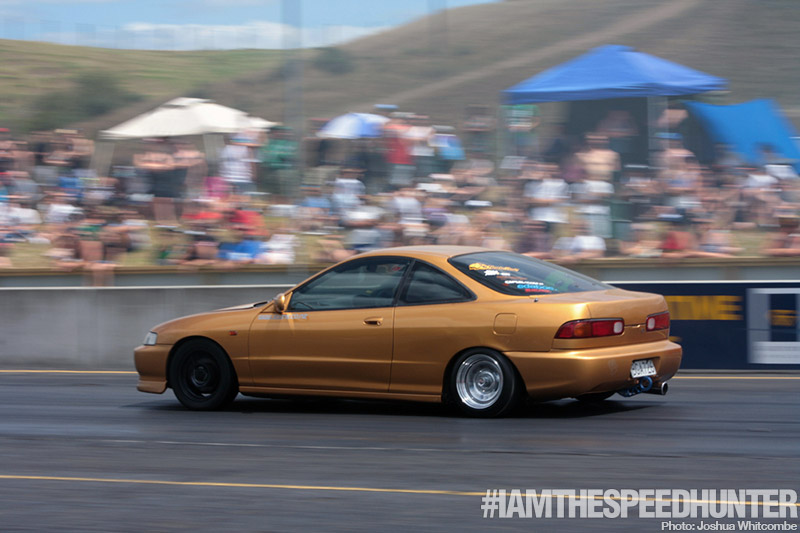 Another panning shot displaying a little bit of squat by 15 year old Joshua Whitcombe.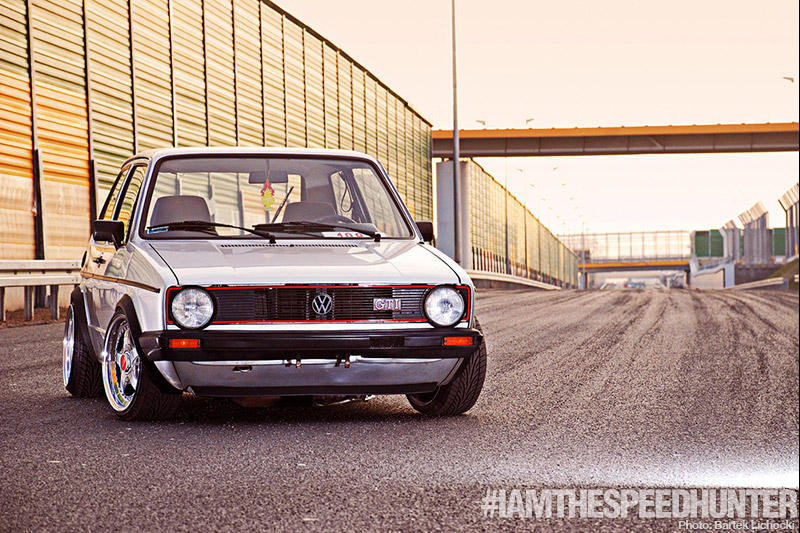 I like the light spilling across the frame onto the front of this tasty MKI Golf GTI.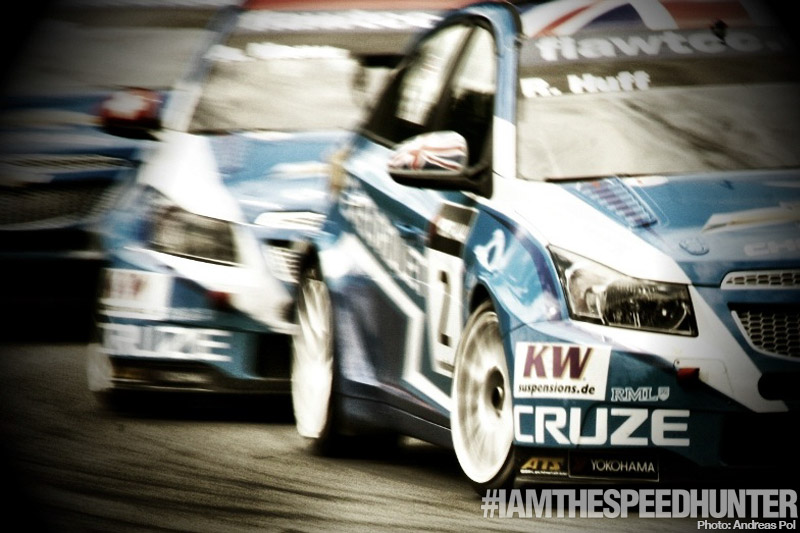 Another shot that could have suited our Slow Shutter theme. By slowing his shutter speed right down, Andreas has exaggerated the action and movement in this shot.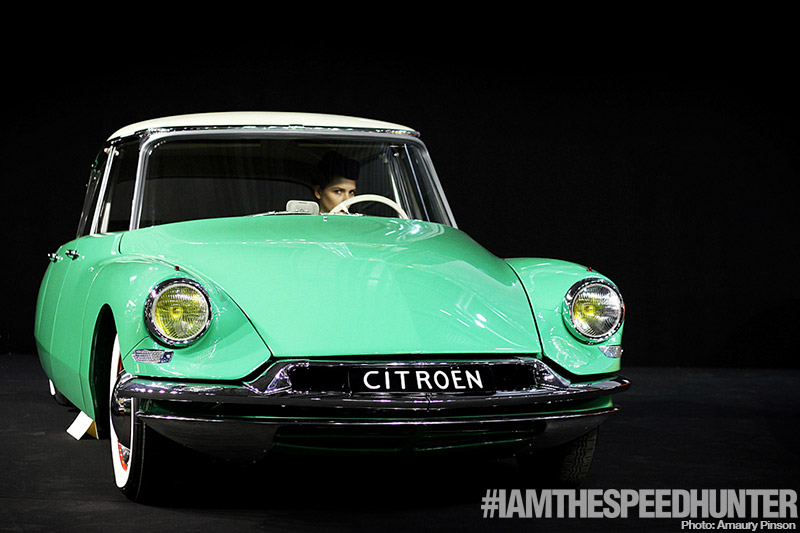 Although technically an MF car, we're going to cheat slightly by including this gorgeous Citroen DS. The image is super clean and the model's look over the steering wheel is just so intriguing.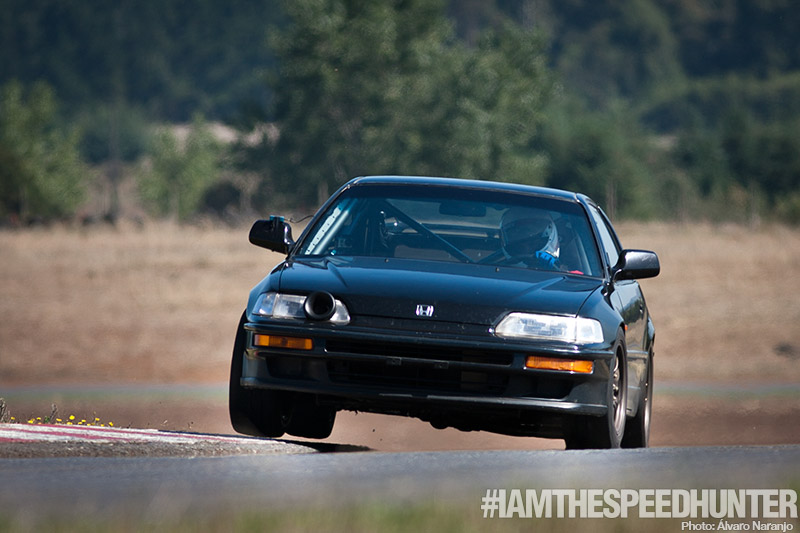 Low point of view, shallow depth of field and a fast shutter speed = a moment in time perfectly captured.
Which is your favourite image? Which is your favourite car? Tell us in the comments below…
–
Paddy McGrath
paddy@dev.speedhunters.com
About #IAMTHESPEEDHUNTER
We created #IAMTHESPEEDHUNTER to allow you the opportunity to share your skills and car culture experiences from around the globe with the rest of the Speedhunters audience.
How do you get involved? It's simple…
Flickr - Join our #IAMTHESPEEDHUNTER Flickr Group and share your favourite photos with us and others.
Instagram – Follow us on Instagram at @TheSpeedhunters and tag your own car culture images with #IAMTHESPEEDHUNTER
Twitter – Follow us on Twitter at @SPEEDHUNTERS and share your tweets with the #IAMTHESPEEDHUNTER hashtag.
Tumblr – Visit our Tumblr page to view the latest #IAMTHESPEEDHUNTER tagged images.
E-Mail – If you've been to a cool event and captured some amazing images, be sure to e-mail them to us on iamthespeedhunter@dev.speedhunters.com and tell us a little bit about the event. The images need to be a minimum of 800×533 pixels.
Have you submitted already but yet been featured? Here are some tips to help you…
DO – Submit your best work, regardless of when it was taken.
DO – Take your time shooting and consider each detail
DO – Try to submit each image no larger than 1000PX wide.
DON'T – Put a huge watermark on it. We'll make sure you're credited!
DON'T – Send us huge image files that kill our e-mail system!
日本のSpeedhunters読者にお知らせです。
Speedhuntersでは、週一回#IAMTHESPEEDHUNTERにて、読者の皆さんから寄せられたカーシーンの投稿写真を紹介しています。
投稿写真は、カーレース、カーショー、イベント等、車に関するものならなんでもOKです。
Speedhuntersで皆さんの撮ったカーシーンショットを世界中のファンに紹介して、あなたもSpeedhunters記者の仲間入りしましょう!
#IAMTHESPEEDHUNTERには、ツイッターかインスタグラムにて簡単に写真を投稿していただけます。
上記方法で写真を投稿する際は、写真に#IAMTHESPEEDHUNTERのハッシュタグを付けてください。
また、メールアドレスiamthespeedhunter@dev.speedhunters.comでも投稿受付しています。
写真は、800×533 ピクセル以上のJPGのフォーマットでお願いします。
上記サイズより小さい写真ですと、すばらしい写真でもサイトの写真サイズの関係上掲載できないことがありますのでお気をつけください。
投稿された写真は世界中のSpeedhunters読者とシェアされますので、あなたのベストショット写真を投稿してくださいね!
また、写真に併せてどういった写真なのか、どこで撮られた写真なのかの説明と投稿者様のお名前を明記の上投稿お願いします。
皆さんからの投稿お待ちしています!