There shall be no elaborate introductions this week. Instead we're going to get right into the midst of what #IAMTHESPEEDHUNTER is all about – the awesome photography. Eric Delaney kicks off this week's round up with a cracking shot of Mr. Block in full flight at a recent Rally America round. I know that capturing a rally car in full flight is on most automotive photographers' bucket list. The trick to capturing this is to recce and research the stages beforehand, get yourself low and with run with a fast shutter speed for this sort of head on shot.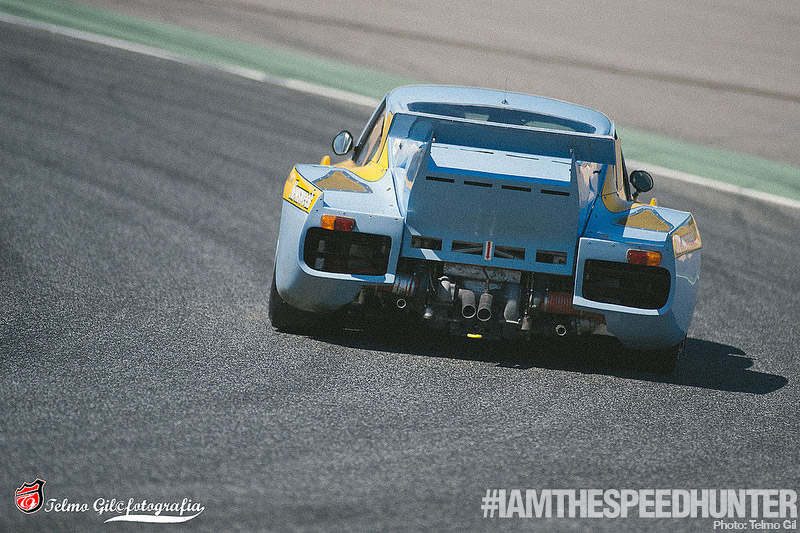 Generally speaking, anytime you're trying to capture a car in motion either directly head-on or as it goes away from you, you should be aiming to keep the depth of field as narrow as possible and shutter relatively fast. It's quite difficult to emphasise speed when a car is travelling towards you,unless you try to 'zoom burst'.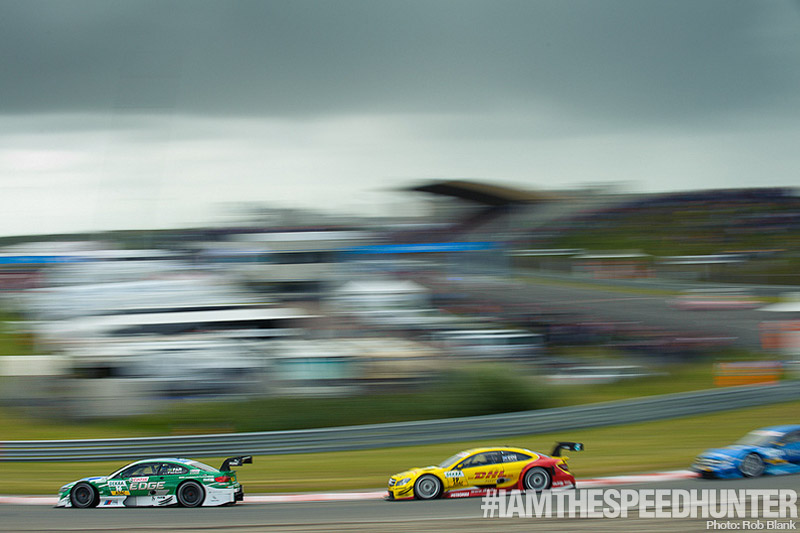 If a car is passing you by like above, wind your shutter speed down, stand with your feet a shoulders width apart and track the cars with your waist for a smooth panning shot. It sounds simple, but can be tricky. Lots of practice is required to capture something like Rob's shot.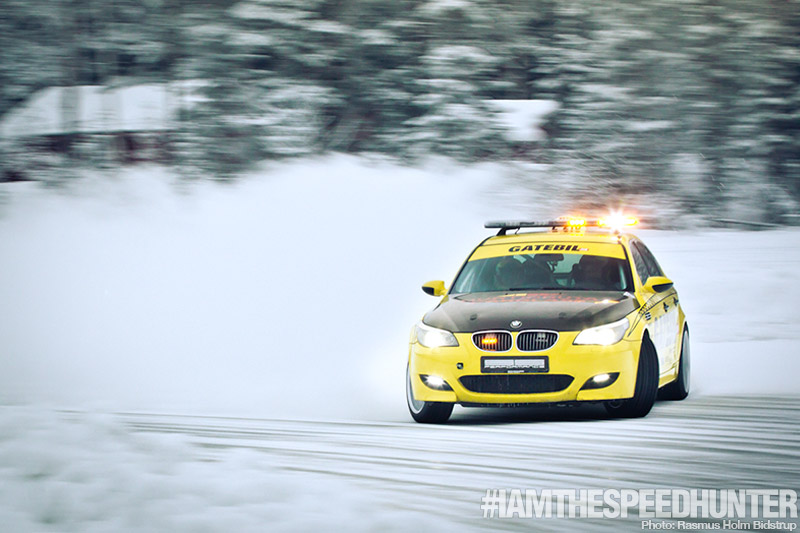 When I first started out shooting many years ago, I asked the drivers what they thought made the best drifting photograph. The response I got was something not too far away from this – head on, lots of lock and smoke (or snow in this case) pouring off the back. What Rasmus has done is framed the car on the right hand side, to allow plenty of room to show the trail of snow.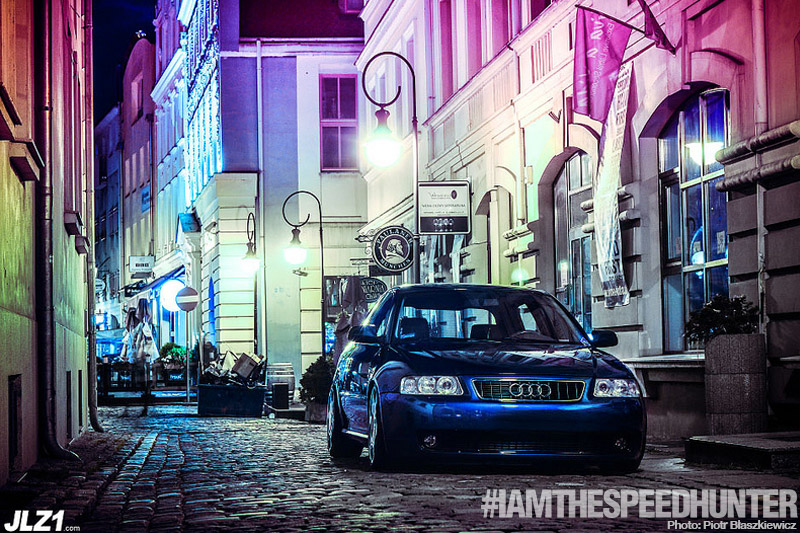 Although it might seem easier on paper (after all the car isn't moving), shooting a static set is probably the toughest assignment we get on Speedhunters. This is a really unique concept delivered exquisitely with consideration for composition, processing and colour toning.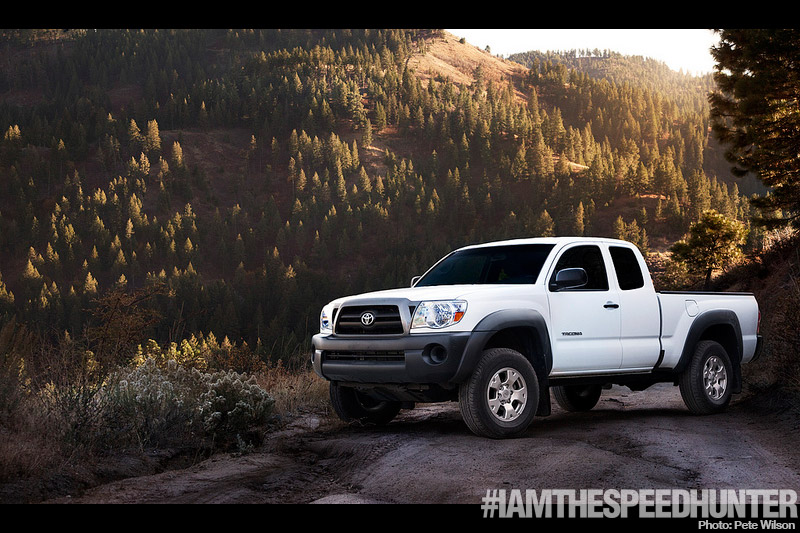 Another great example with a well polished finish.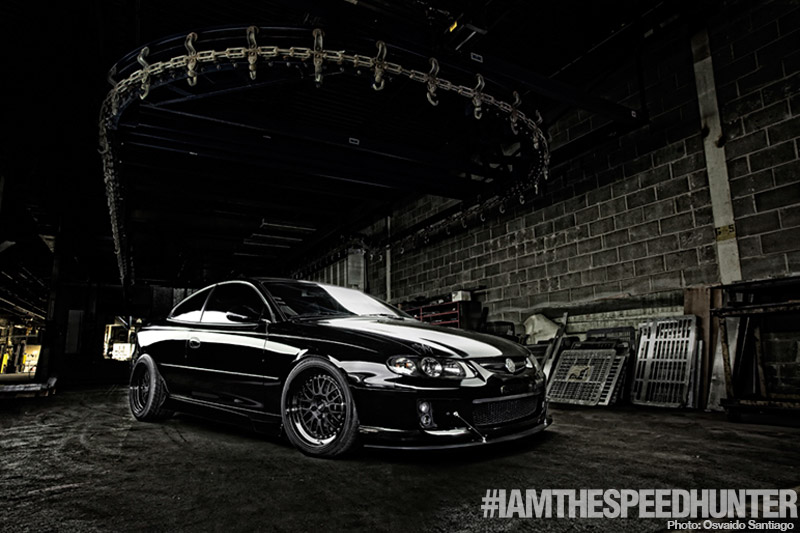 You can push your work as far as or as little as you want with static shoots. If you want that commercial feel, go for it.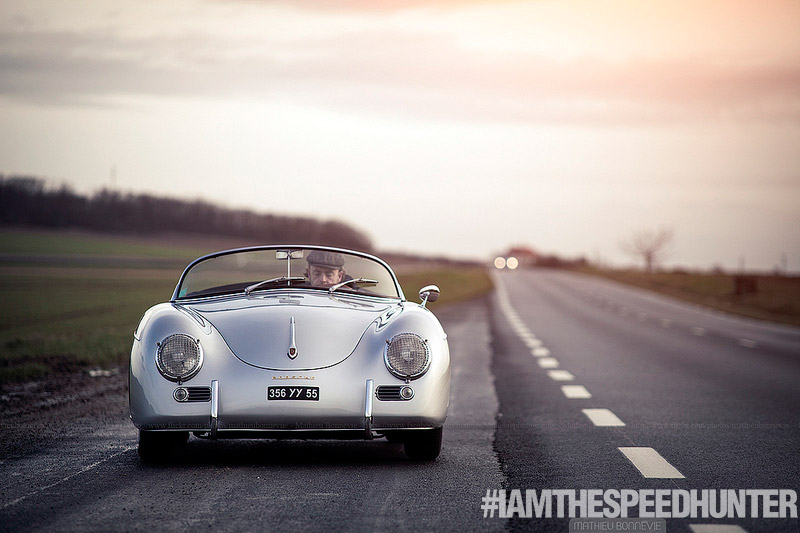 Or if you want something a little bit more LoFi – but equally as effective – you can choose that route too.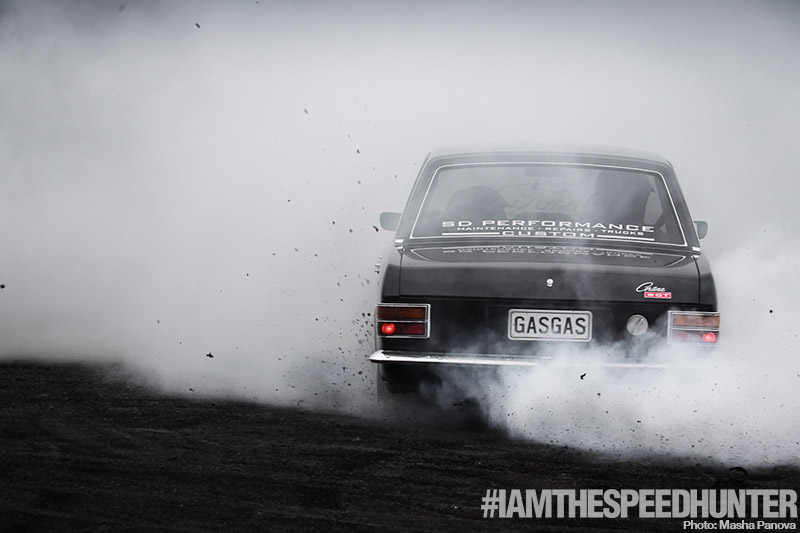 This was a personal favourite of mine this week. The rear of the car poking out of the smoke, along with pieces of flying rubber that you nearly have to pick out of your teeth and hair. You can almost smell it.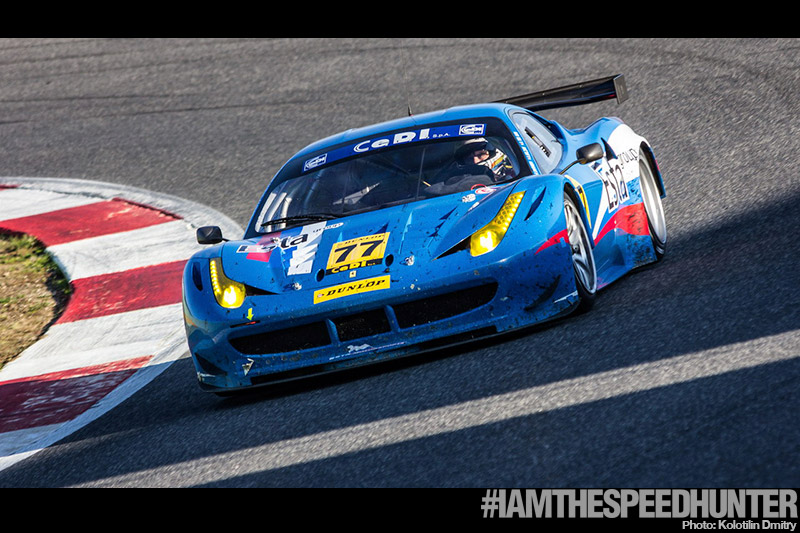 A subtle tilt of the camera can work really well from time to time (just be careful not to over do it). Look how the photographer has paid attention to the light and shadow in this picture to capture the best possible image.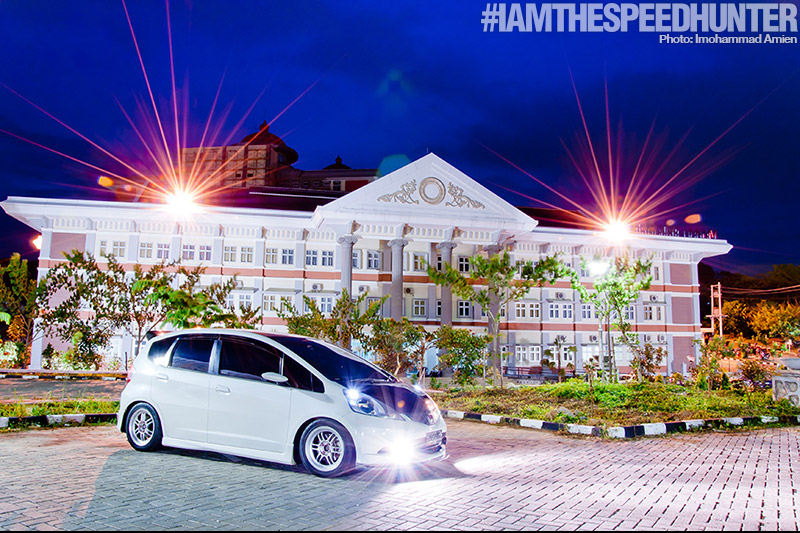 It's the starring of the highlights that create an interesting visual in this photograph. These can be achieved by using a star filter or more traditionally by stopping your lens down to a high f/number.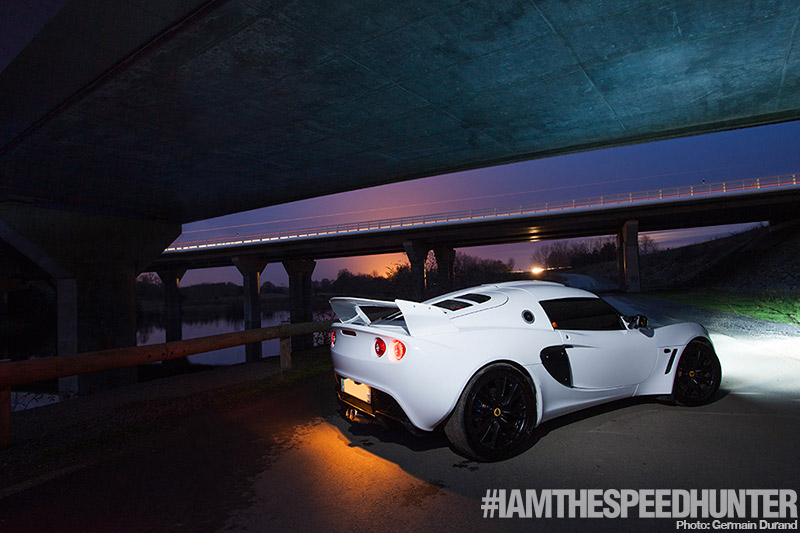 The balance of artificial and natural light here create something a little bit out of the ordinary. Great mix of colours too.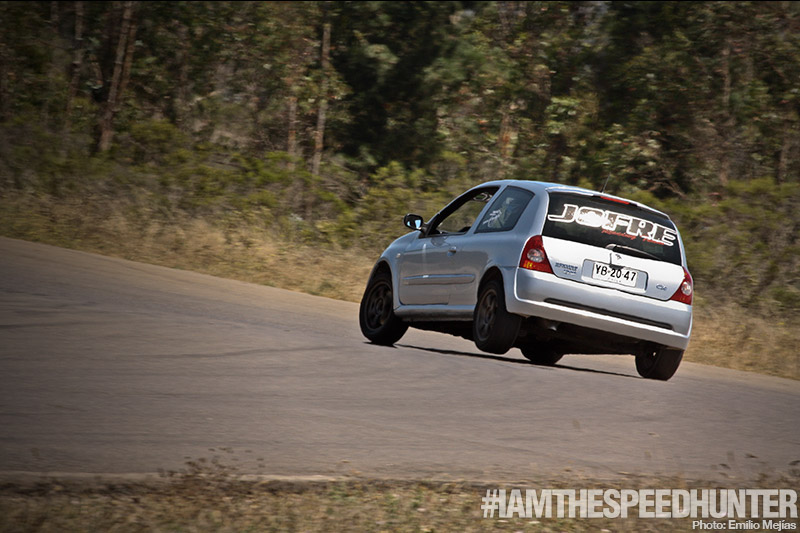 Although the awesome RenaultSport Clios are prone to cocking a wheel at times, you need to understand and know when it's most likely to happen on a particular course or circuit. It's then a simple case of positioning yourself and waiting for the moment to happen.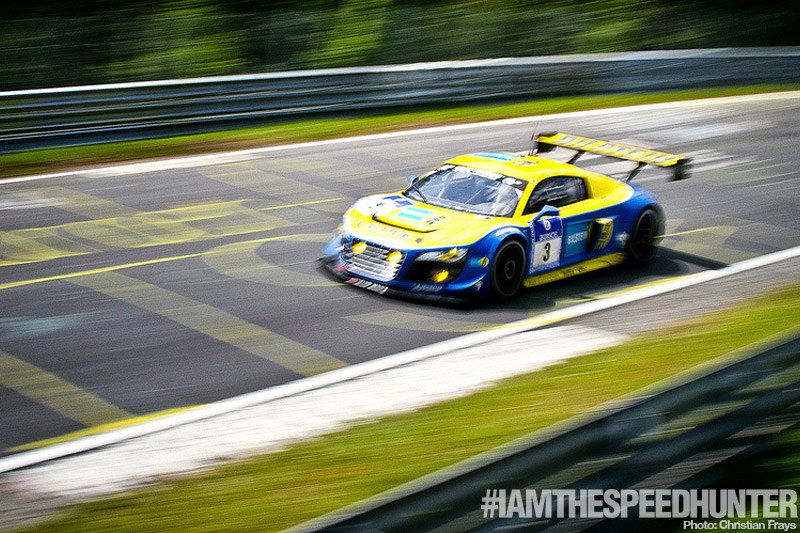 Before we finish up, just a reminder that our Slow Shutter theme is still open for another week or so but our regular submissions for the weekly round ups are open all year around.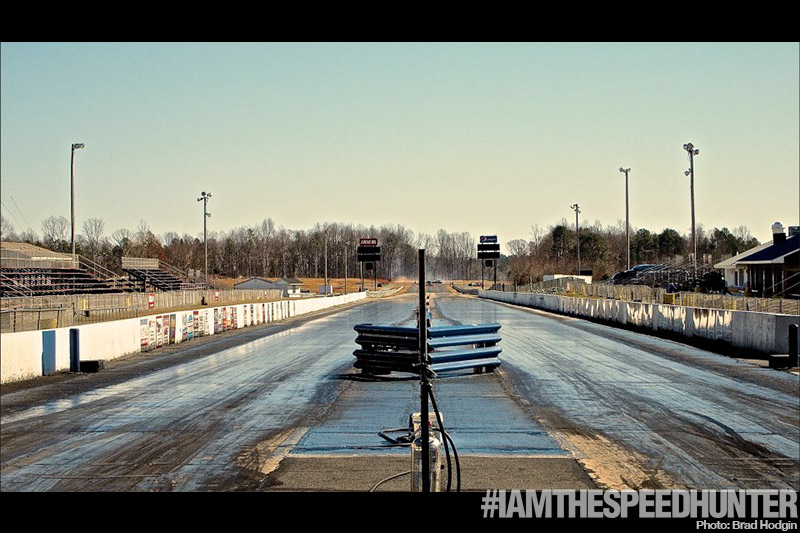 See you next week folks, safe shooting.
–
Paddy McGrath
paddy@dev.speedhunters.com
About #IAMTHESPEEDHUNTER
We created #IAMTHESPEEDHUNTER to allow you the opportunity to share your skills and car culture experiences from around the globe with the rest of the Speedhunters audience.
How do you get involved? It's simple…
Flickr - Join our #IAMTHESPEEDHUNTER Flickr Group and share your favourite photos with us and others.
Instagram – Follow us on Instagram at @TheSpeedhunters and tag your own car culture images with #IAMTHESPEEDHUNTER
Twitter – Follow us on Twitter at @SPEEDHUNTERS and share your tweets with the #IAMTHESPEEDHUNTER hashtag.
Tumblr – Visit our Tumblr page to view the latest #IAMTHESPEEDHUNTER tagged images.
E-Mail – If you've been to a cool event and captured some amazing images, be sure to e-mail them to us on iamthespeedhunter@dev.speedhunters.com and tell us a little bit about the event. The images need to be a minimum of 800×533 pixels.
Have you submitted already but yet been featured? Here are some tips to help you…
DO – Submit your best work, regardless of when it was taken.
DO – Take your time shooting and consider each detail
DO – Try to submit each image no larger than 1000PX wide.
DON'T – Put a huge watermark on it. We'll make sure you're credited!
DON'T – Send us huge image files that kill our e-mail system!
日本のSpeedhunters読者にお知らせです。
Speedhuntersでは、週一回#IAMTHESPEEDHUNTERにて、読者の皆さんから寄せられたカーシーンの投稿写真を紹介しています。
投稿写真は、カーレース、カーショー、イベント等、車に関するものならなんでもOKです。
Speedhuntersで皆さんの撮ったカーシーンショットを世界中のファンに紹介して、あなたもSpeedhunters記者の仲間入りしましょう!
#IAMTHESPEEDHUNTERには、ツイッターかインスタグラムにて簡単に写真を投稿していただけます。
上記方法で写真を投稿する際は、写真に#IAMTHESPEEDHUNTERのハッシュタグを付けてください。
また、メールアドレスiamthespeedhunter@dev.speedhunters.comでも投稿受付しています。
写真は、800×533 ピクセル以上のJPGのフォーマットでお願いします。
上記サイズより小さい写真ですと、すばらしい写真でもサイトの写真サイズの関係上掲載できないことがありますのでお気をつけください。
投稿された写真は世界中のSpeedhunters読者とシェアされますので、あなたのベストショット写真を投稿してくださいね!
また、写真に併せてどういった写真なのか、どこで撮られた写真なのかの説明と投稿者様のお名前を明記の上投稿お願いします。
皆さんからの投稿お待ちしています!