It may be off season for the motorsport world, but the cold winter months in Japan certainly don't mean there is a shortage of interesting events to head to. In fact you guys are actually quite lucky because Mike is still here in Japan and spent his day at the JCCA New Year meeting in Odaiba yesterday, in order to bring you awesome coverage. At the same time I found myself at a rather cold Fuji Speedway…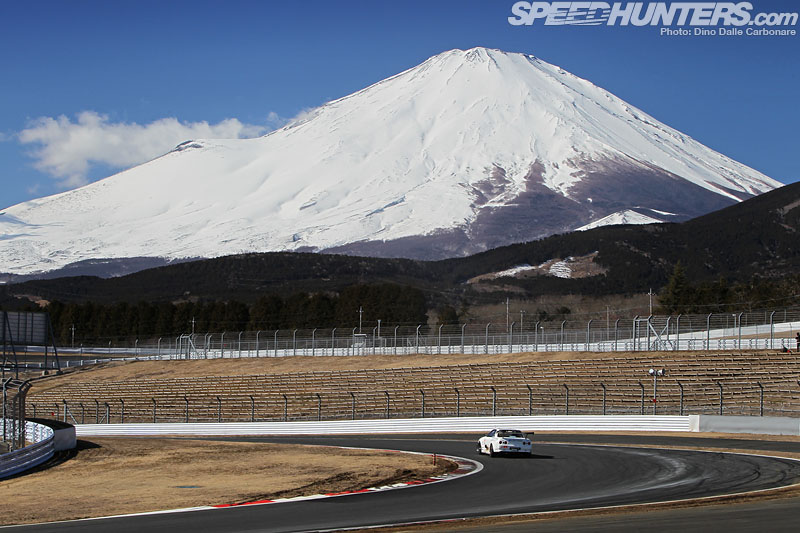 …enjoying the fresh crispy air as well as breathtaking views of the snow-capped Mt. Fuji. It was the much anticipated HKS Premium Day I was there to cover, an event that has cemented itself as a must-see for any fans of the Japanese tuning world. Held only two weeks after the Tokyo Auto Salon it is a superb opportunity to see all those performance-oriented cool demo cars that were on static display inside the halls of the Makuhari Messe, blasting around the 2.8 mile track. HKS has been using this event for the last few years as a way to both promote their cars and products but bring out all their resellers and distributers from around Japan for a bit of fun. So on top of the nice line up of booths set up in the paddock, the pits are always brimmed full of awesome tuner cars ready to participate in the Option Super Lap session to see who can lap FSW in the fastest time possible.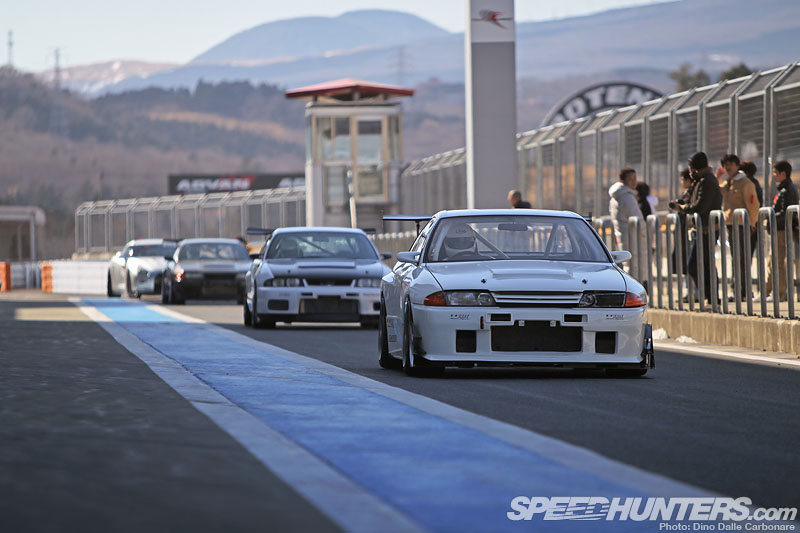 The HKS Hiper Challenge, a sort of soukoukai series of timed track days, also holds a few sessions where privateers show up in masses for a chance to race their cars against the clock.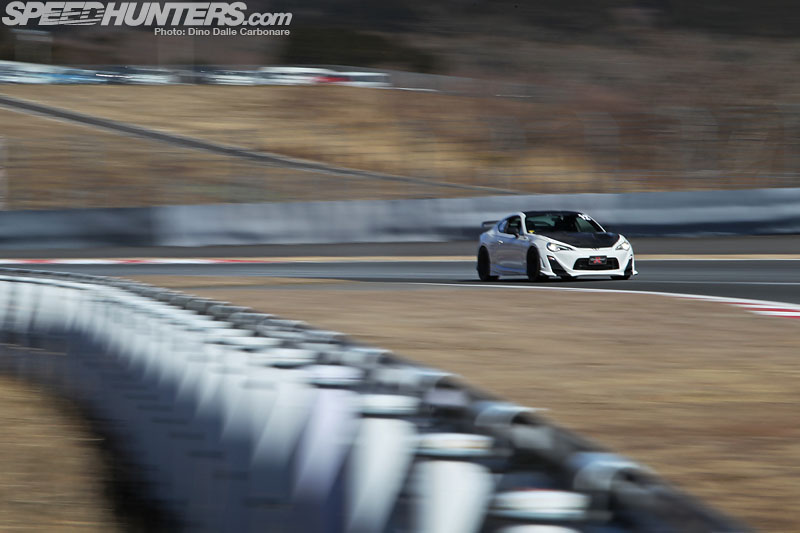 This year's event was an especially entertaining day of fun with non-stop action on track, a perfect way for Japan's tuning giant to celebrate its 40th anniversary.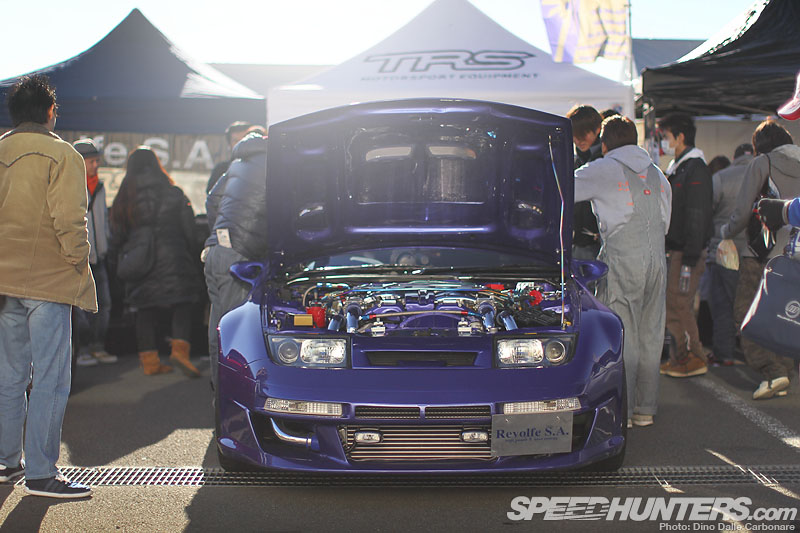 Let's take a quick look at some of the cool cars that I came across as I walked the pits and paddock all day. First up is a tuning shop that I really should be heading too more often. Revolfe S.A. has been around for ages and has always stood out for the quality of their craftsmanship, building some stunning customer cars. This Z32 is one of their old demo cars, built back in the day but having a sort of ageless appeal to it. One I really must feature this year…however first I have a Z33 of theirs to show you guys!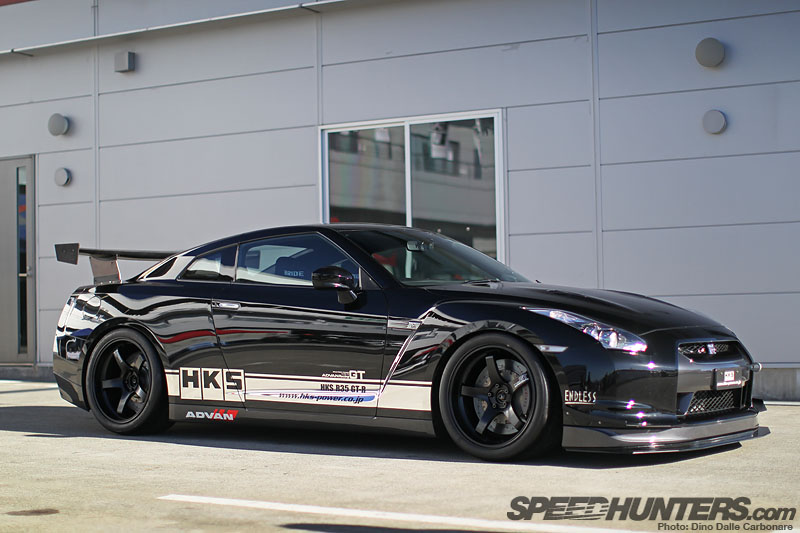 HKS has been working extra hard on R35 parts development having come up with upgrades to pretty much every single component in the engine and driveline, including a prohibitively expensive gearbox kit featuring stronger components as well as billet cogs. However why they have decided to attempt every time attack outing at Fuji on slick tires is the confusing thing about this project, but more on this a little further down…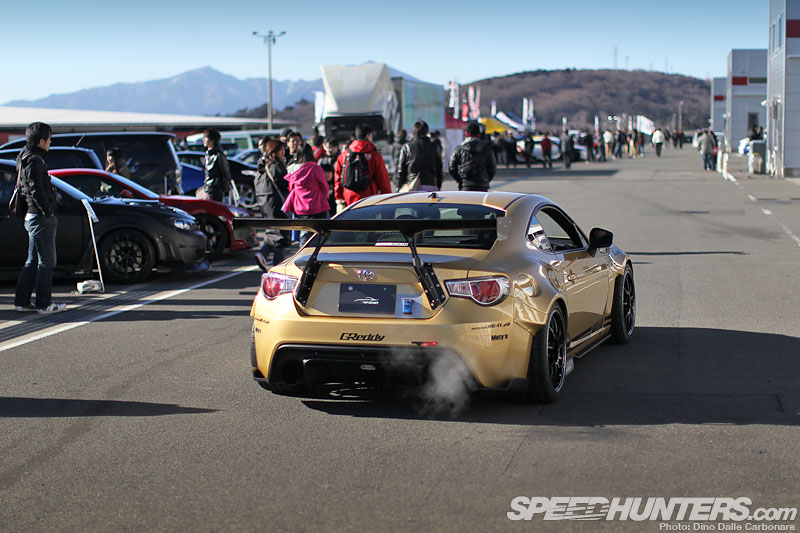 After seeing the new Top Secret 86 at TAS, sporting an integrated and molded-in Rocket Bunny aero kit, it was cool to see it out setting lap times.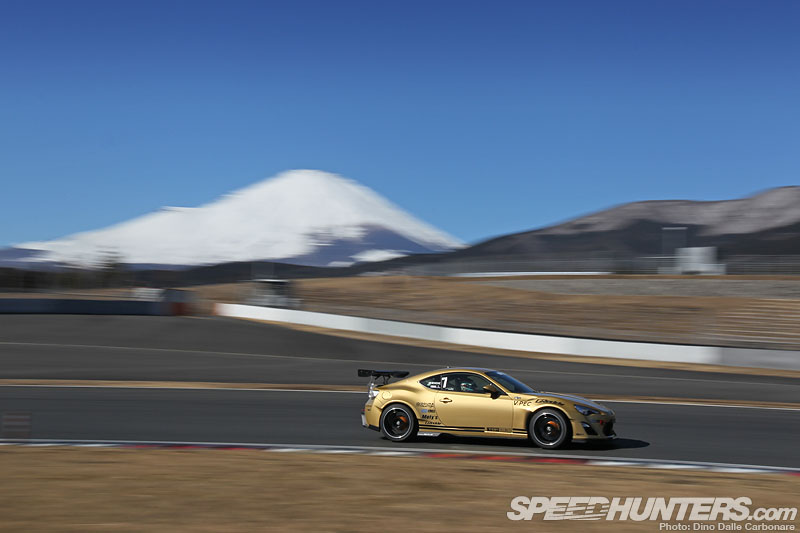 The 450 HP it develops, thanks to a Trust turbo system, certainly transform the ZN6 into quite the performer. In fact it needed the addition of the Rocket Bunny rear wing for extra downforce, something it wasn't fitted with at TAS the other week.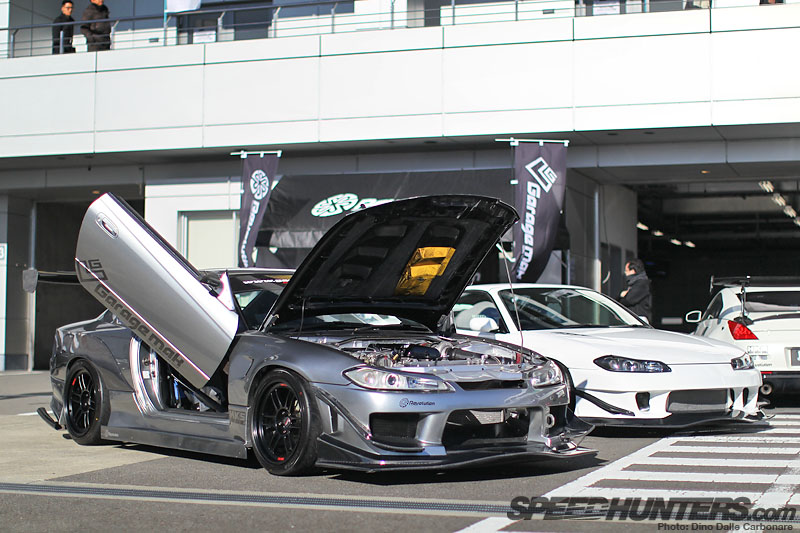 It was really cool to see Garage Mak from Nagano back at Fuji with their awesome array of tuned Silvias. The white Varietta next to their main S15 demo car was one of the most memorable cars from this year's event and I will have to add it into my spotlight-o-rama post.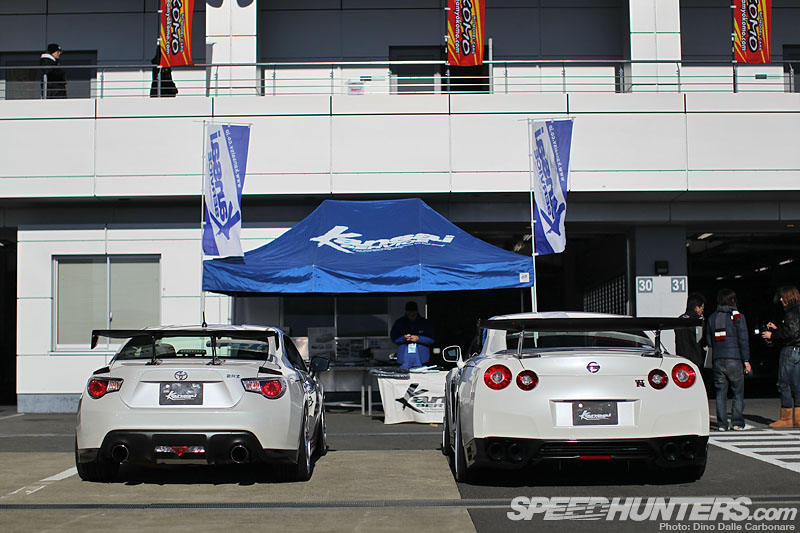 I found it quite interesting that despite Kansai Service having split up from HKS recently, they were still invited to showcase their cars and products. Good to see there was no bad blood in the split.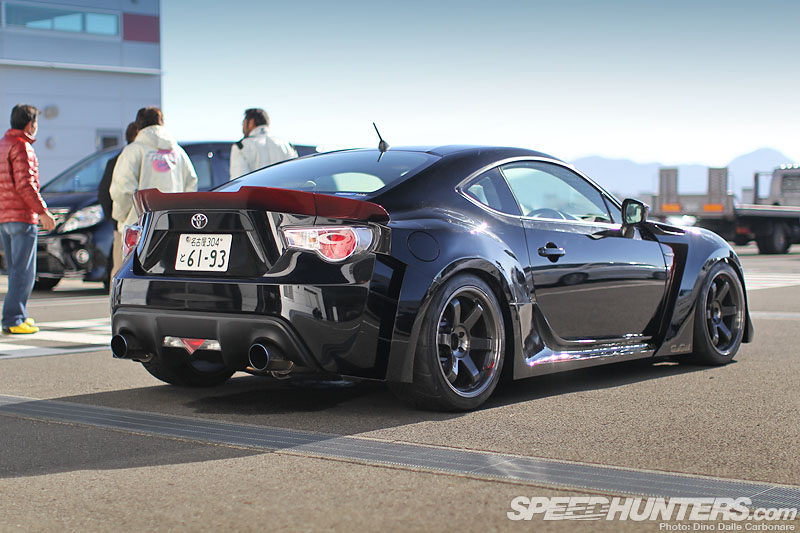 Garage Yawata brought their wild widebody 86 to the event too, but it was just on display. I'm sure they will do something very extreme with this chassis, they always do with their demo cars! The body transformation alone is pretty crazy!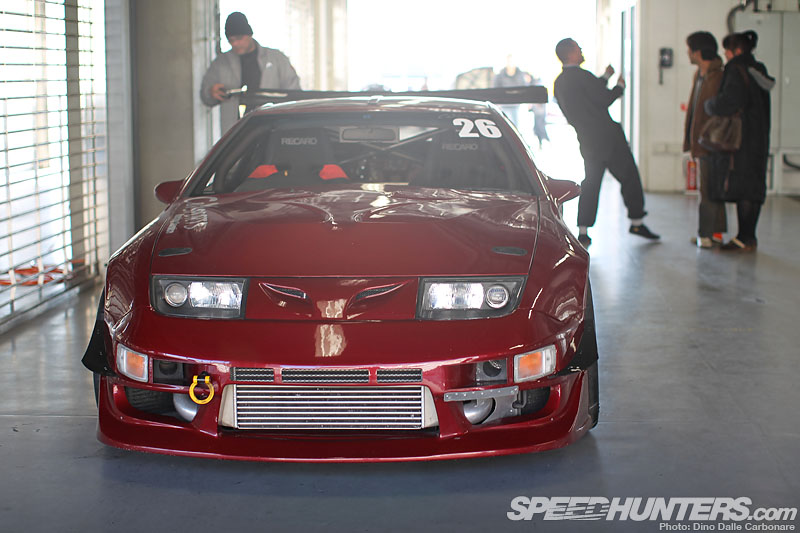 The engine-swap-masters, aka C&Y Sports came up from Aiichi-ken with a couple of very unique cars. One was this maroon Z32 that has ditched its Nissan heart in favor of a 600+ HP 2JZ. Would anyone want to see a feature on this wild Fairlady?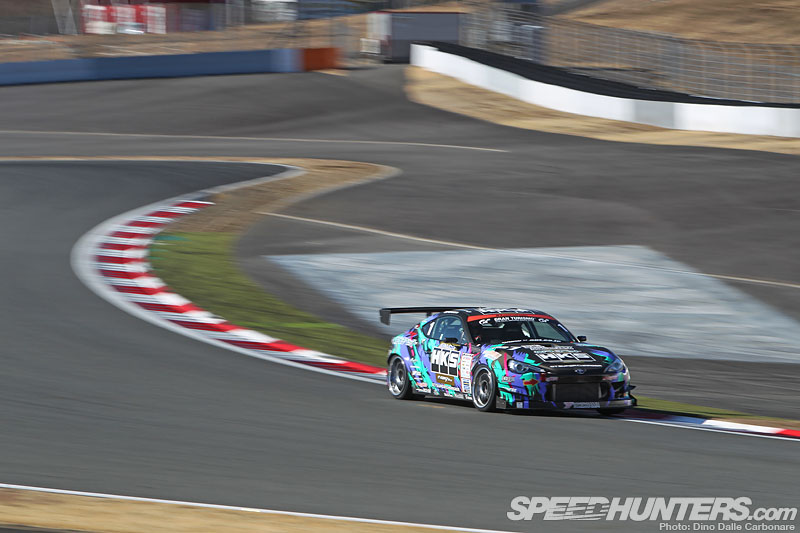 I'm not surprised if this car is beginning to cause some confusion out there. There are actually four of these things, all similarly colored. One is Taniguchi's D1 car, with a second back up and spare car built for drifting.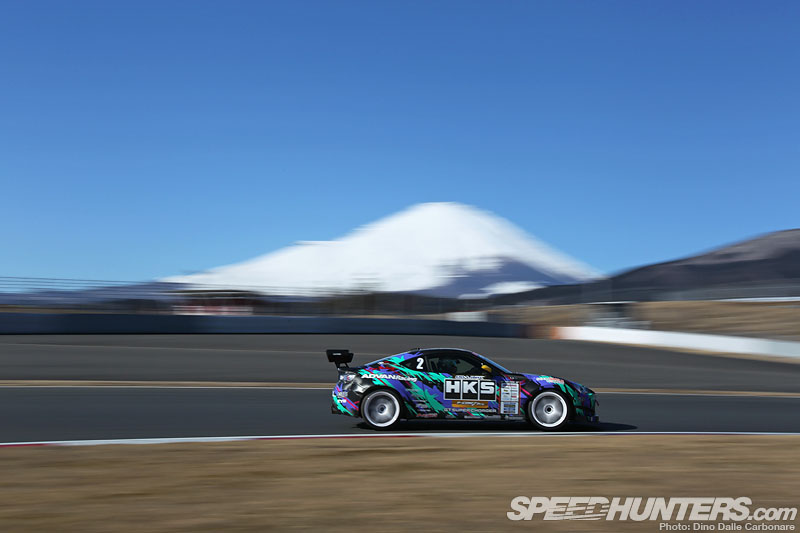 The remaining two ZN6s were both at the event yesterday, the grip oriented "Driving Performer" development cars, Number 1 driven by Taniguchi and Number 2 by Orido. Both are very fast, boosted and running similar dry carbon body parts.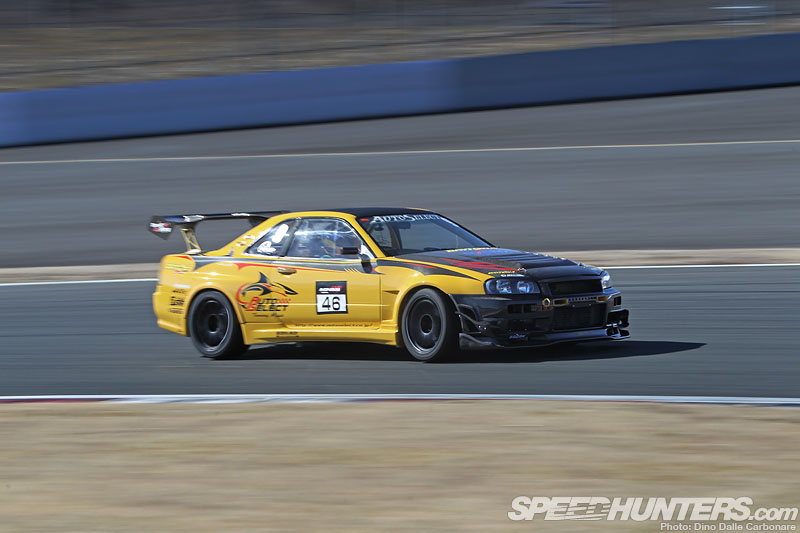 Sawa-san of Auto Select easily took the "Loud-as-@#$%" award with his BNR34, proving to everyone how menacing an externally gated Trust T88 can sound when bolted onto an OS Giken 3.15L RB26. He was out there trying to see if the "Yellow Shark" could better its previous record.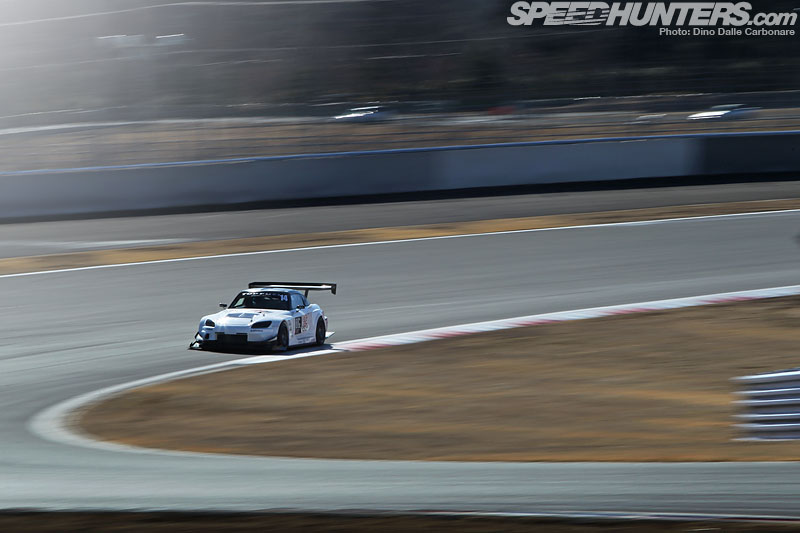 Like Auto Select, Top Fuel also came up from Osaka to participate in the Option Super Lap sessions. Their S2000 couldn't possibly look more menacing with all that new Voltex aero!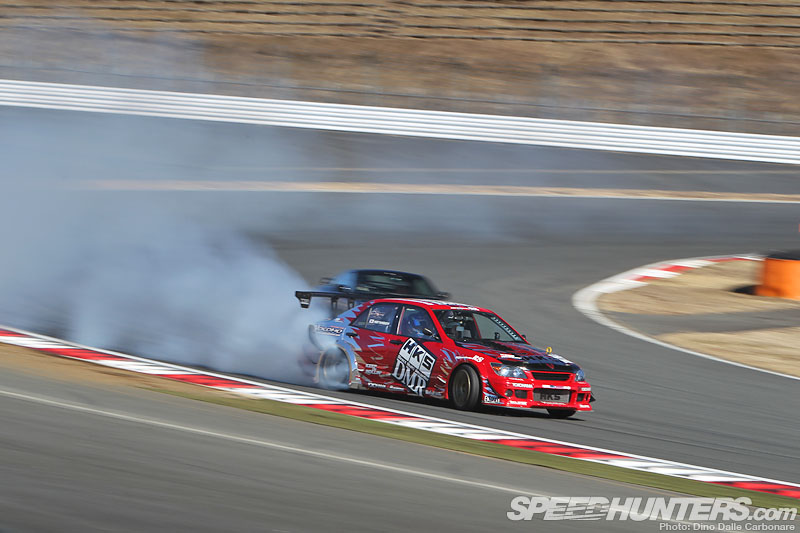 HKS decided to cancel the usual 5 minute drift exhibition at the Drift course, preferring to get Taniguchi to take the IS drift/exhibition car out for a few laps during the demo car parade. He proceeded to annihilate a set of Novas in the process.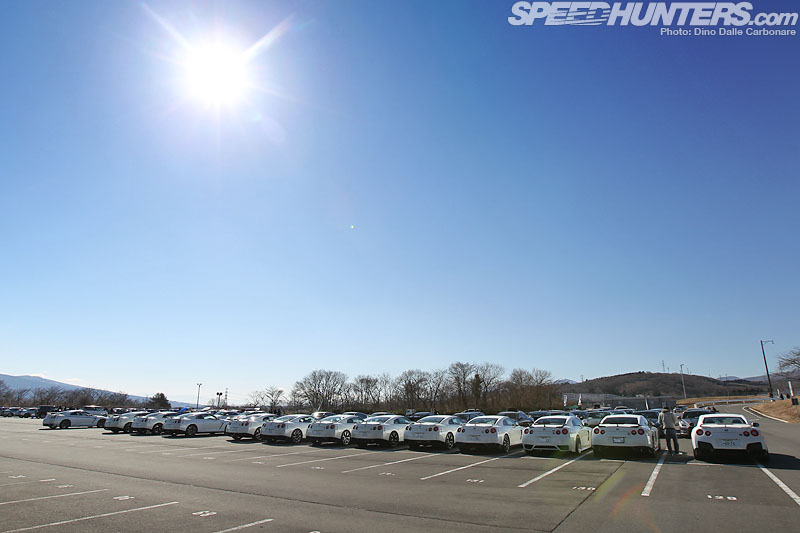 There really is so much happening at the Premium Day; so while cars are out on track hunting for lap records, and crowds are walking through the paddock looking at their favorite demo cars, there were a bunch of car gatherings happening in the parking lots around the premises.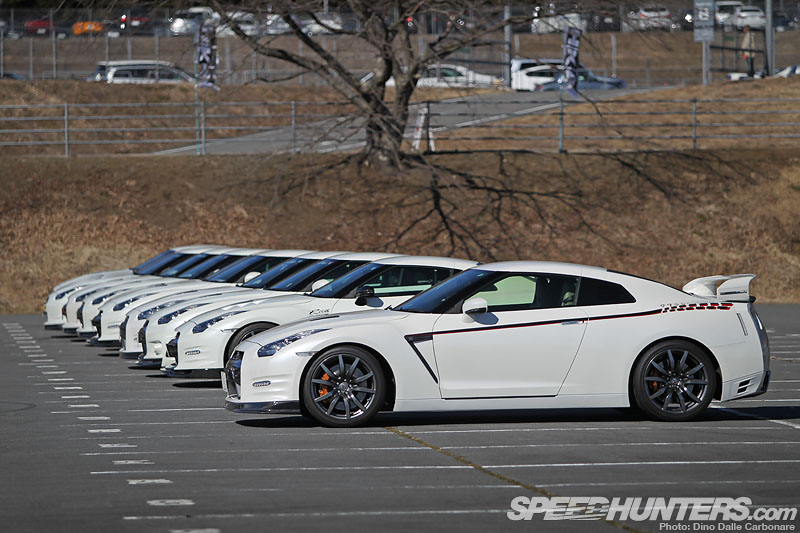 The R35 Owner Club once again proved they know how to set up a car meet. Aside from all the other new-gen GT-Rs present it was this all-white line up that caught my eye!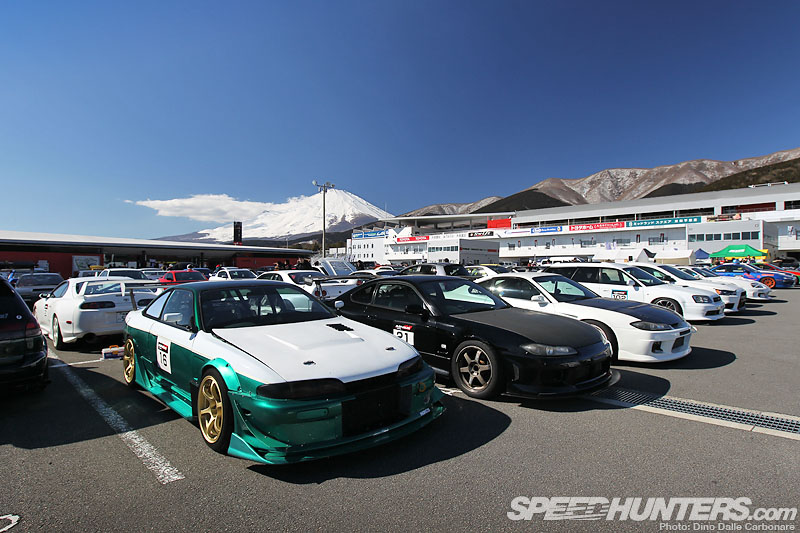 Those entered in the Hiper Challenge sessions were given access to the main parking lot in the paddock, where each driver set up his makeshift pit area for the day. The selection of cars couldn't have possibly been any broader…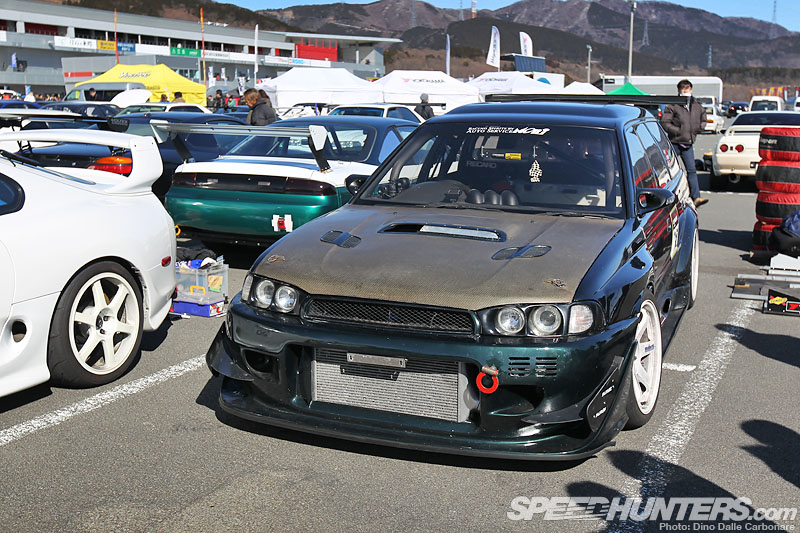 …I even came across the AS Mori Legacy wagon we saw at the Battle Evome soukoukai. Actually the second Battle Evome meet of the year was happening at Tsukuba circuit yesterday too, just to give you an example of just how many cool events are always happening in Japan.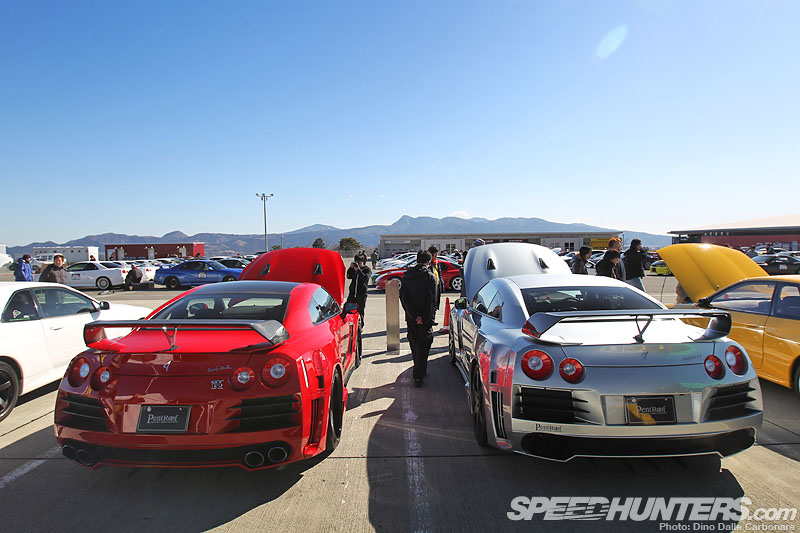 This is what happens when you combine wild aero with an equally wild approach to engine tuning. Both these Abflug widebody R35s have been extensively tuned by Kitabayashi-san of PentRoof and both really do deserve their own features. Damn, that list just keeps growing!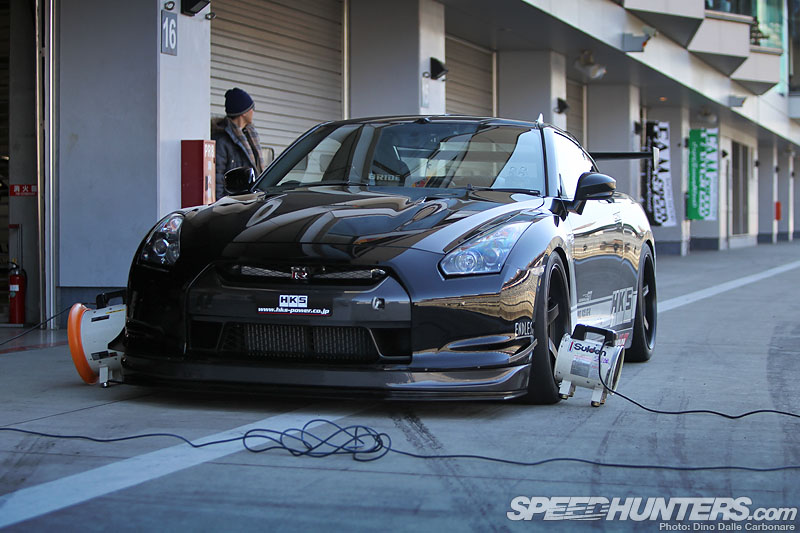 All of a sudden, in early afternoon, the event literally stopped. Over the PA Manabu Suzuki announced that the track sessions would stop for 10 minutes to give chance to Taniguchi to take the HKS R35 demo car out for a lap record attempt. It was all over in a few minutes, with only two laps needed. After shooting down the main straight at 333 km/h (207 mph) he came in and the time on his lap timer was an all new tuner car record, a 1:39.89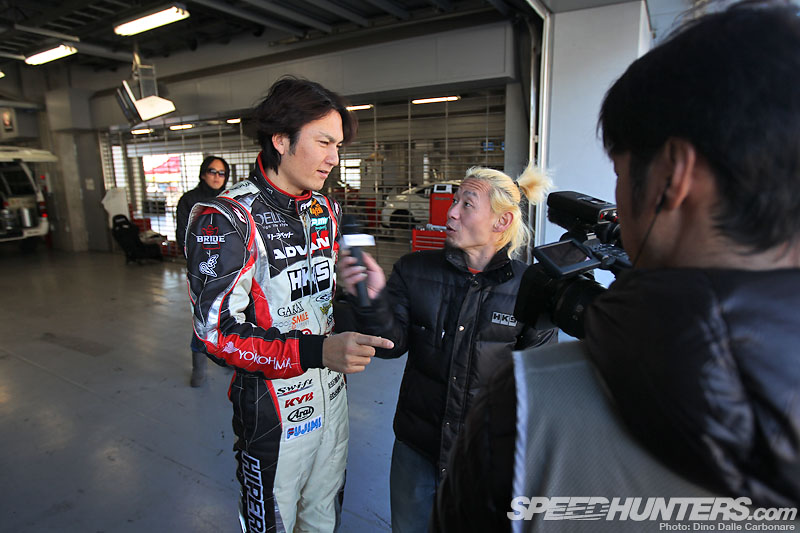 Now, while that is very impressive, a lot out there are still wondering why HKS does these attempts with their R35 on slick tires. Ever since the time attack scene materialized a couple of decades ago it was decided as a sort of gentleman agreement that all cars should always compete on street-legal semi-slick rubber. Maybe it's down to the limited choice of 20-inch semi-slick tires on the market, I am not sure, but despite this it is a pretty impressive result. As soon as Taniguchi stepped out of the car Bomber and the Option cameramen did a quick interview, so I am sure we can all see this next month when the new Option Video hits the bookshops.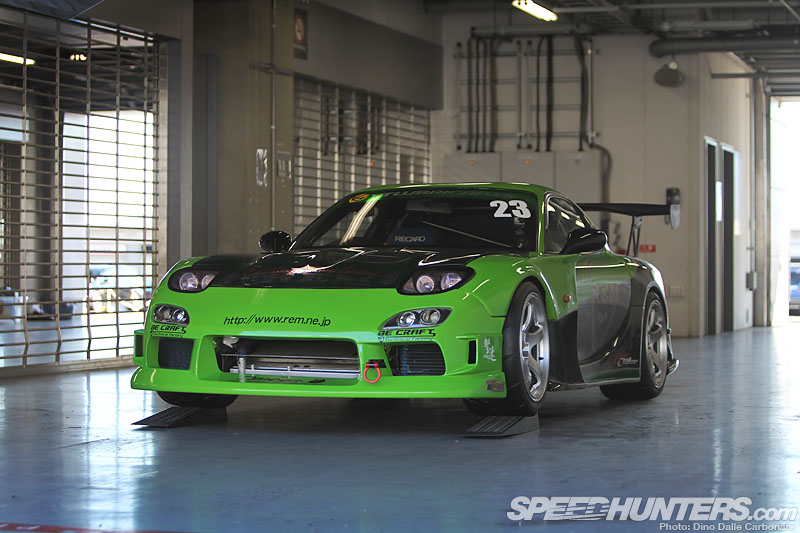 There is so much I want to show you guys from this awesome day…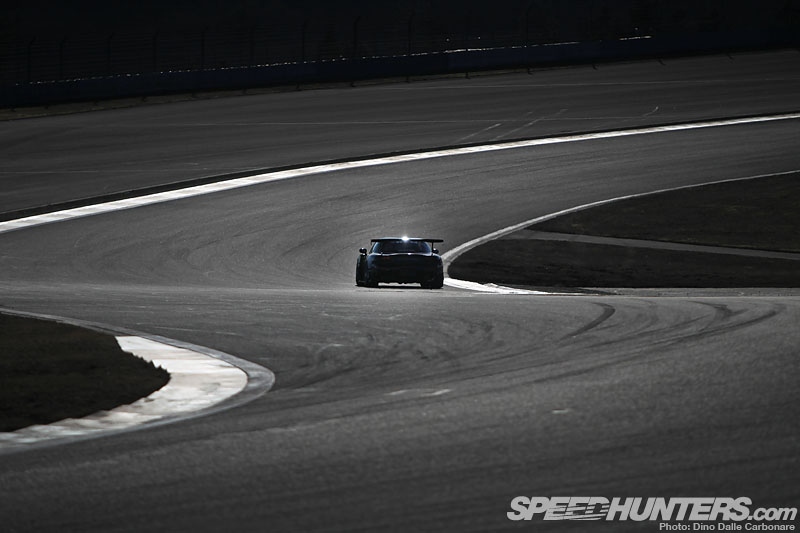 …but for now I'll leave you with an image of the Rem FD as it shoots up towards the final corner of FSW. Next up will be a spotlight-o-rama and until then make sure you download all the below desktops!
-Dino Dalle Carbonare
---
---
---