I thought I might take this week's introduction to explain a little bit about #IAMTHESPEEDHUNTER and how we're operating things. We created this to give you the reader the opportunity to have your work featured on these hallowed pages. What's interesting though is how quickly things have evolved, and how rapidly the quality of submissions has increased. It goes without saying that the focus of this project is the quality of the photography as opposed to #FEATURETHIS which is all about the cars and awesome builds. This is a living, breathing project which is directly shaped by your input and we're always open to new ideas to continually evolve. This is your Speedhunters folks, make it count…
(Above) A clever use of inverse perspective by Aleksey. Not your usual reflection shot.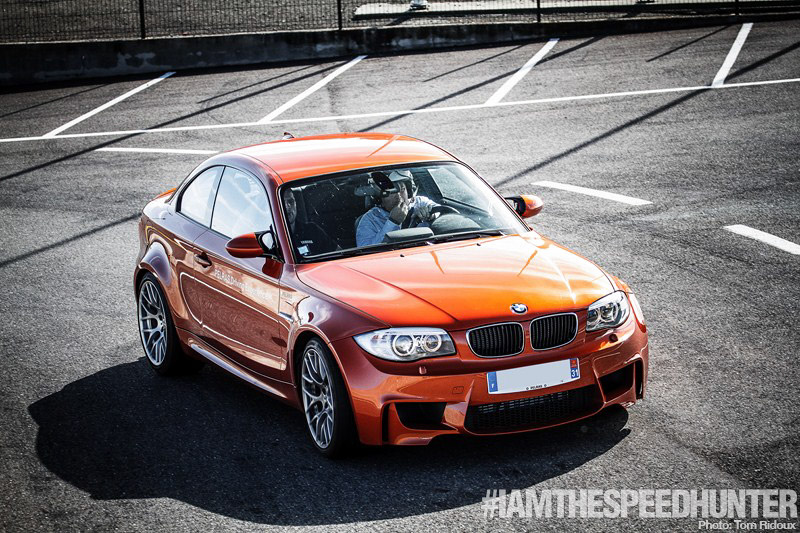 The BMW M1 is available in a range of colours but Valencia Orange has become the colour for the car. By reducing the rest of the colour range, and increasing the contrast, Tom has helped the 1M to pop off the page.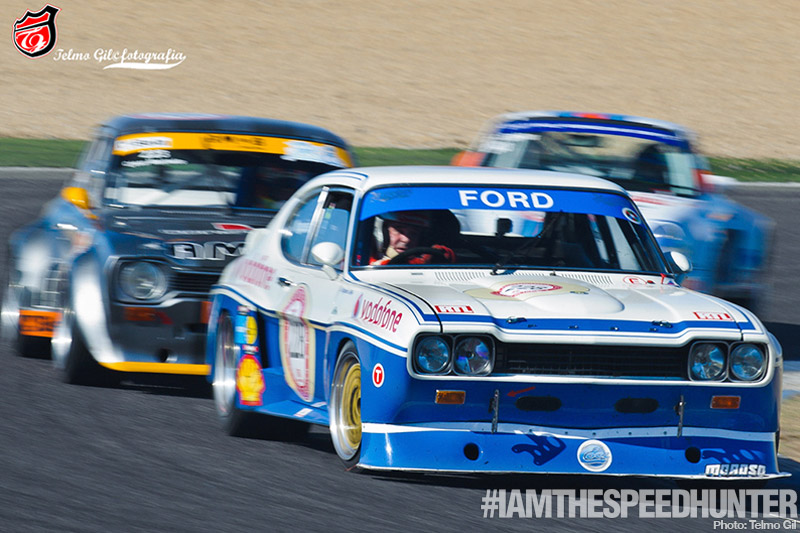 When you start dropping into super slow shutter speed territories, interesting things start to happen. Although the front of the car is sharp, look at how the rest of the car from the windscreen back becomes more and more blurred. It's an effect called turning focal plane, and becomes more pronounced the lower the shutter speed and faster the car.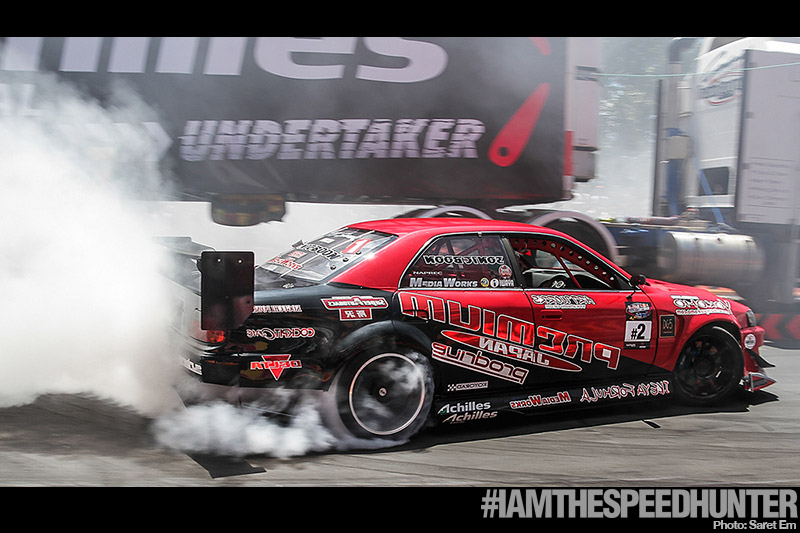 Harsh sunlight can be a nightmare to photograph under. Consider your placement relative to the sun however, and you can make it work.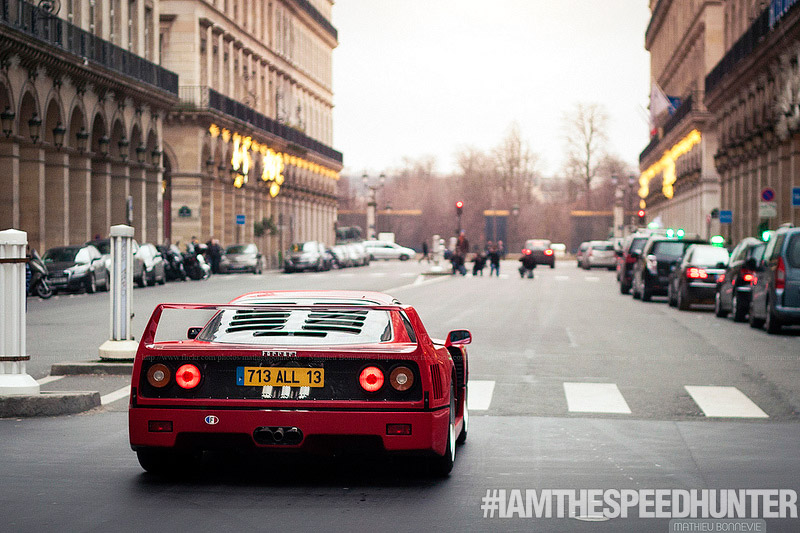 I've made a personal effort to always ensure I have a camera on me or nearby these days. After all, you don't want to miss an opportunity like this right?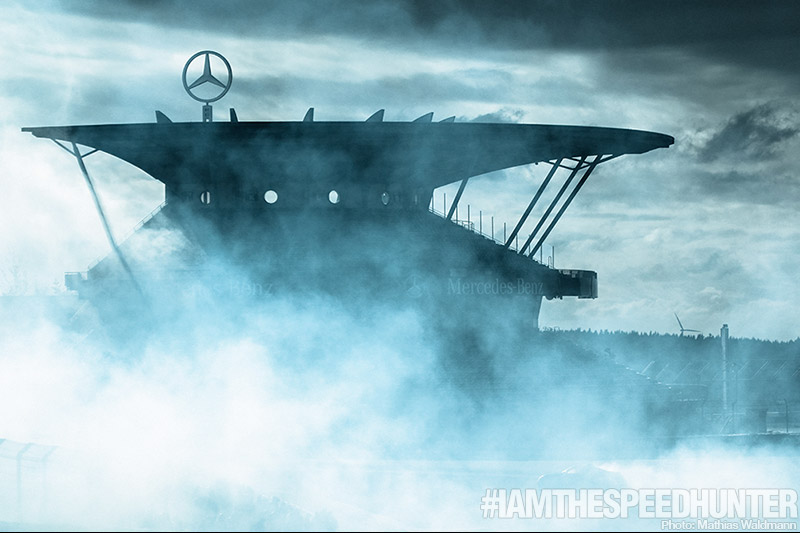 The cool tones and faint car in the smoke help to create an atmosphere in this image from a drift demo at a VLN round.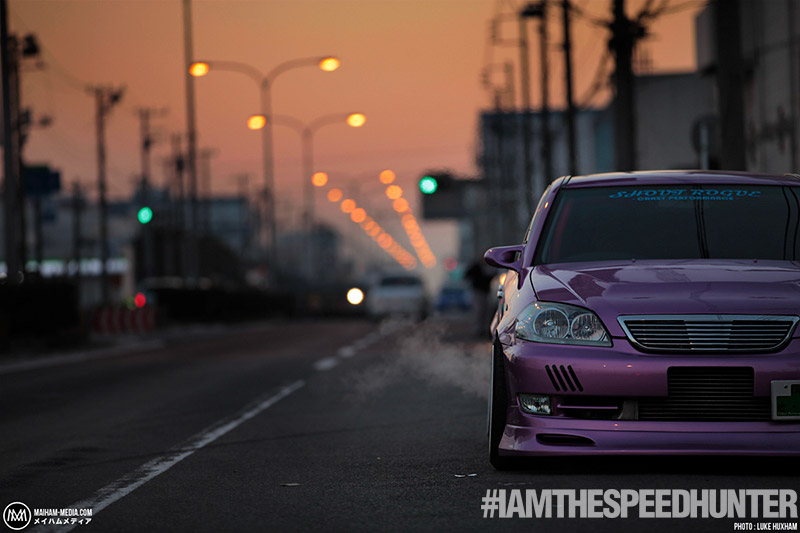 Sometimes, you need to get out their and hunt the light.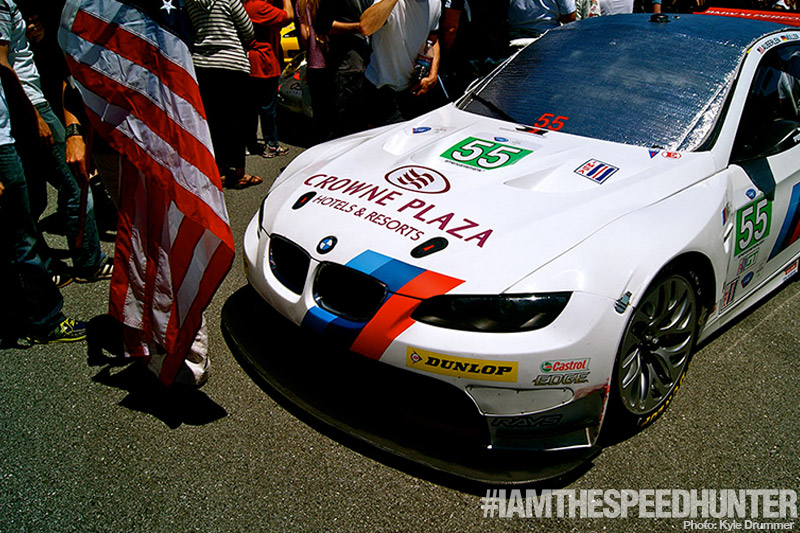 Anyone who has worked a starting grid will know how tough it is with so many people around. Trying to create an interesting image can be quite difficult.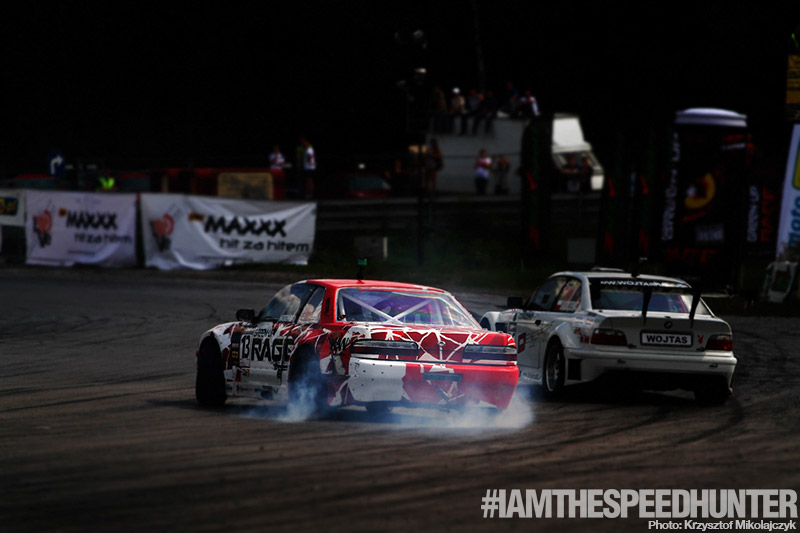 The strong isolation of the PS13 helps bring your eye to where the photographer wants you to look.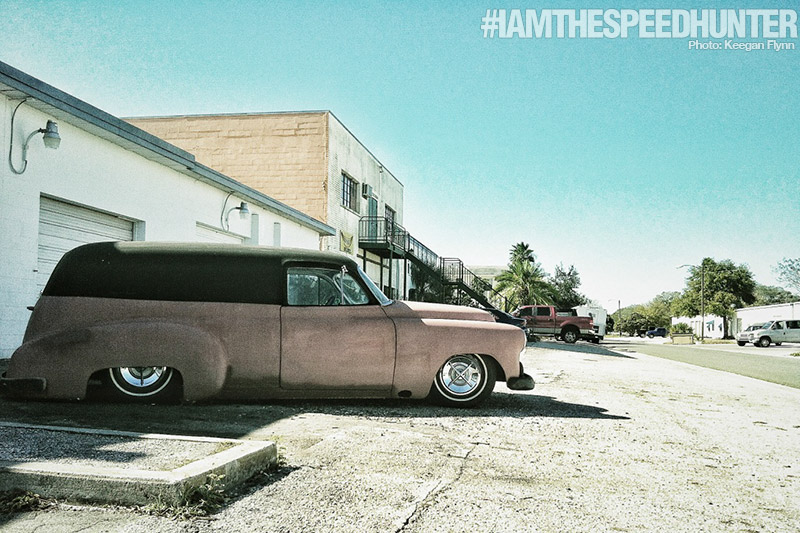 The faded colours and vintage treatment are an asset to this shot.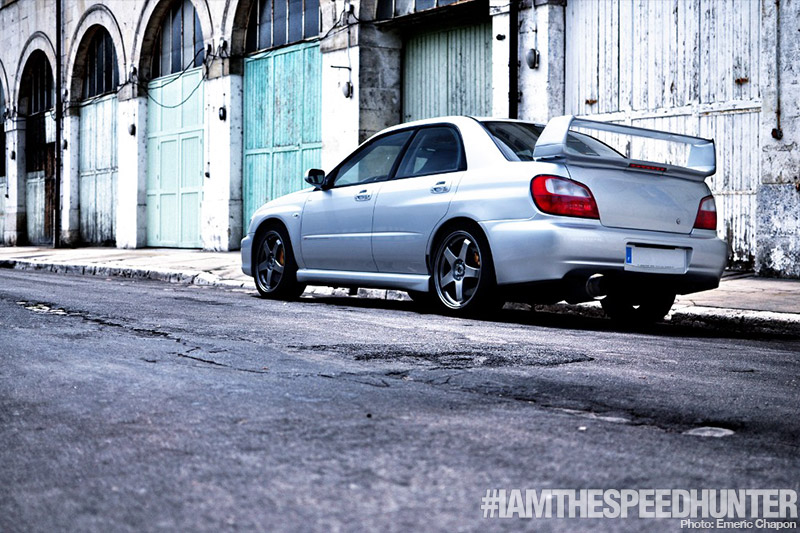 The muted tones allow the red of the brake lights to pop. It also helps the Brembo brake calipers to poke their heads out from behind the wheels.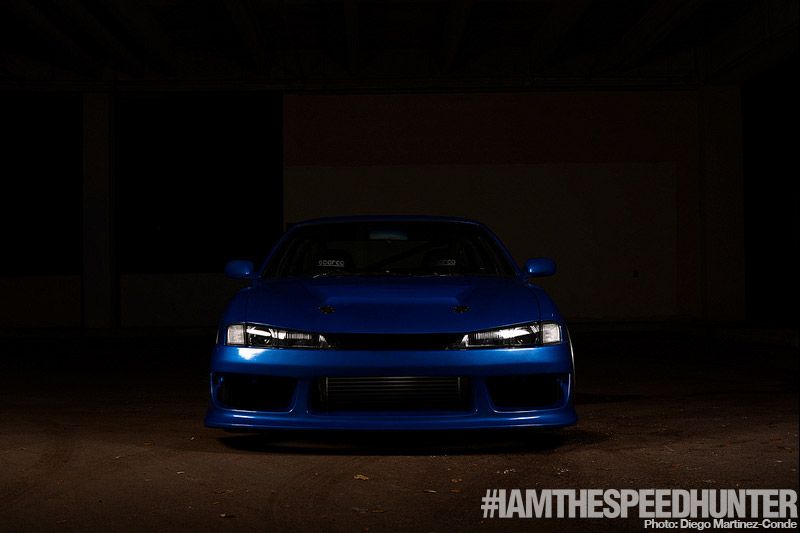 The soft lighting on the front of the car against the dark background creates an aggressive look for the front of this S14.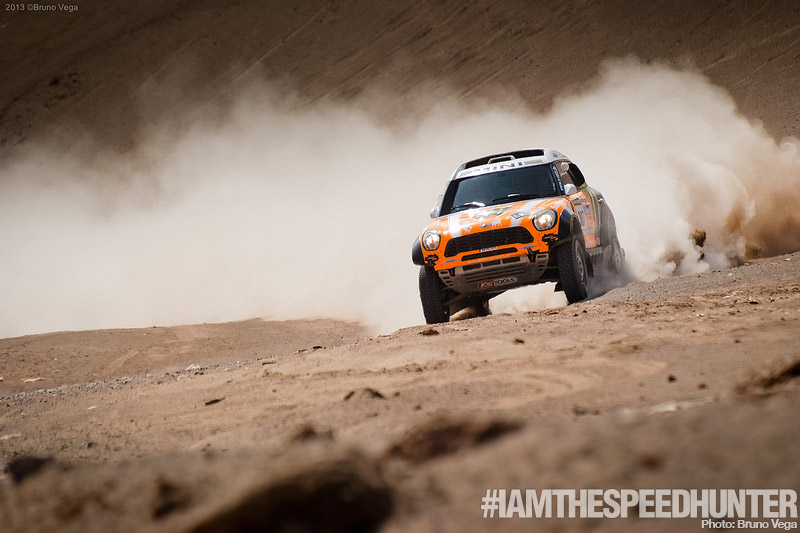 Low point of view, shallow depth of field, high shutter speed and considered framing – my kind of action photo.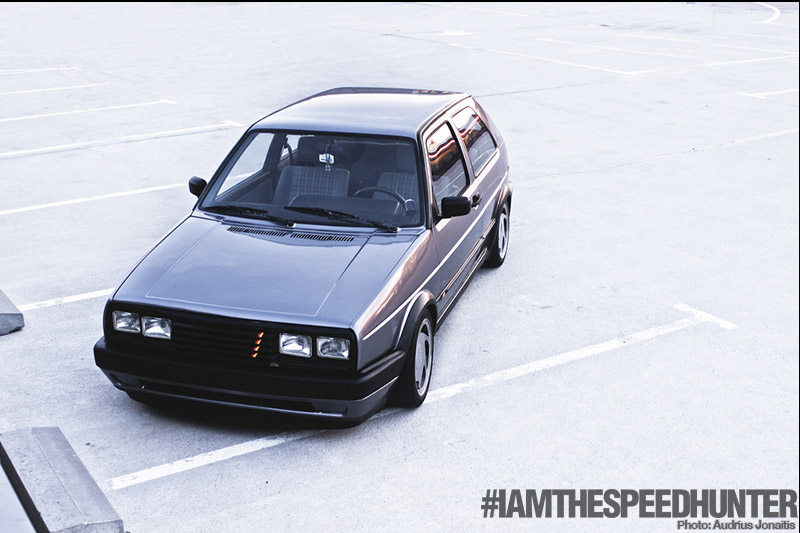 The high key backdrop for this static Golf shot works really well with the muted colour palette.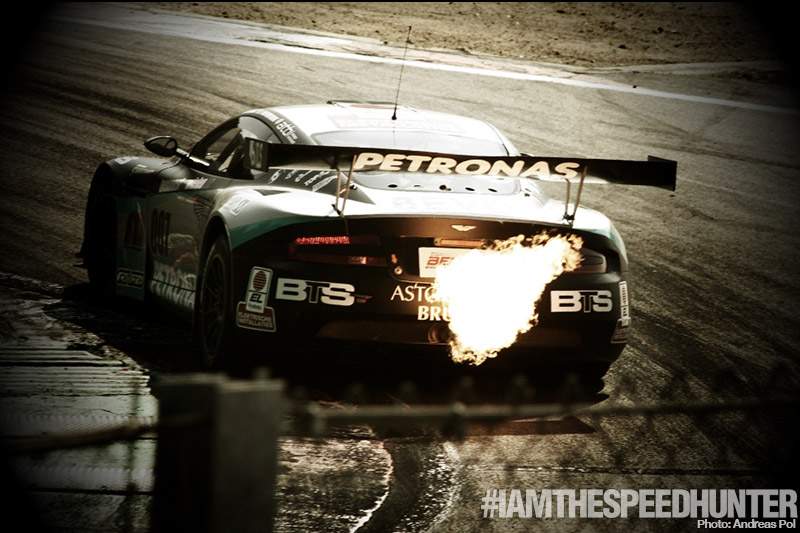 You don't need press access to capture a moment like this. Move around lots and keep searching for a better vantage point, you will be rewarded.
–
Paddy McGrath
paddy@dev.speedhunters.com
About #IAMTHESPEEDHUNTER
We created #IAMTHESPEEDHUNTER to allow you the opportunity to share your skills and car culture experiences from around the globe with the rest of the Speedhunters audience.
How do you get involved? It's simple…
Flickr - Join our #IAMTHESPEEDHUNTER Flickr Group and share your favourite photos with us and others.
Instagram – Follow us on Instagram at @TheSpeedhunters and tag your own car culture images with #IAMTHESPEEDHUNTER
Twitter – Follow us on Twitter at @SPEEDHUNTERS and share your tweets with the #IAMTHESPEEDHUNTER hashtag.
Tumblr – Visit our Tumblr page to view the latest #IAMTHESPEEDHUNTER tagged images.
E-Mail – If you've been to a cool event and captured some amazing images, be sure to e-mail them to us on iamthespeedhunter@dev.speedhunters.com and tell us a little bit about the event. The images need to be a minimum of 800×533 pixels.
Have you submitted already but yet been featured? Here are some tips to help you…
DO – Submit your best work, regardless of when it was taken.
DO – Take your time shooting and consider each detail
DO – Try to submit each image no larger than 1000PX wide.
DON'T – Put a huge watermark on it. We'll make sure you're credited!
DON'T – Send us huge image files that kill our e-mail system!
日本のSpeedhunters読者にお知らせです。
Speedhuntersでは、週一回#IAMTHESPEEDHUNTERにて、読者の皆さんから寄せられたカーシーンの投稿写真を紹介しています。
投稿写真は、カーレース、カーショー、イベント等、車に関するものならなんでもOKです。
Speedhuntersで皆さんの撮ったカーシーンショットを世界中のファンに紹介して、あなたもSpeedhunters記者の仲間入りしましょう!
#IAMTHESPEEDHUNTERには、ツイッターかインスタグラムにて簡単に写真を投稿していただけます。
上記方法で写真を投稿する際は、写真に#IAMTHESPEEDHUNTERのハッシュタグを付けてください。
また、メールアドレスiamthespeedhunter@dev.speedhunters.comでも投稿受付しています。
写真は、800×533 ピクセル以上のJPGのフォーマットでお願いします。
上記サイズより小さい写真ですと、すばらしい写真でもサイトの写真サイズの関係上掲載できないことがありますのでお気をつけください。
投稿された写真は世界中のSpeedhunters読者とシェアされますので、あなたのベストショット写真を投稿してくださいね!
また、写真に併せてどういった写真なのか、どこで撮られた写真なのかの説明と投稿者様のお名前を明記の上投稿お願いします。
皆さんからの投稿お待ちしています!