With the Paris Motor Show just a couple of weeks away, many of the big auto manufacturers are beginning to release teasers of what's going to be lighting up the dark halls of the Paris Expo Porte de Versailles.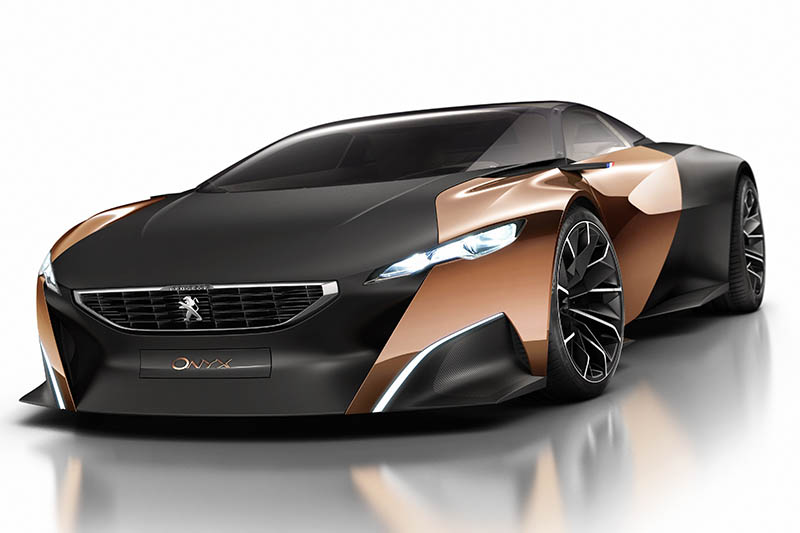 The most impressive images so far have come from Peugeot, with their radical Onyx concept. The shell is fully carbon fibre and complemented by copper-coloured insets.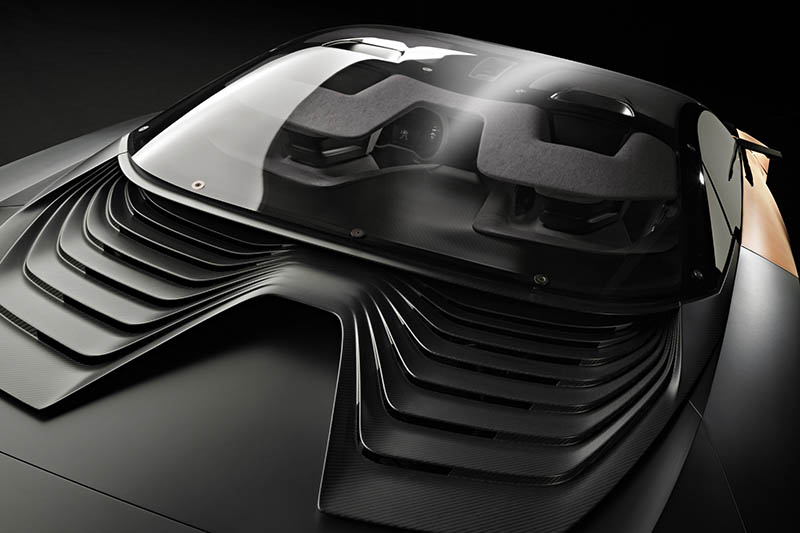 The Onyx's 3.7-litre V8 hybrid HDi FAP engine sits under a sculptural Cylon-esque rear deck shroud. 600hp and proper rear-wheel drive is supplemented by its HYbrid4 which recovers the kinetic energy generated during braking. Stored in lithium-ion batteries, this energy is then delivered automatically on acceleration, boosting the power by an additional 80bhp.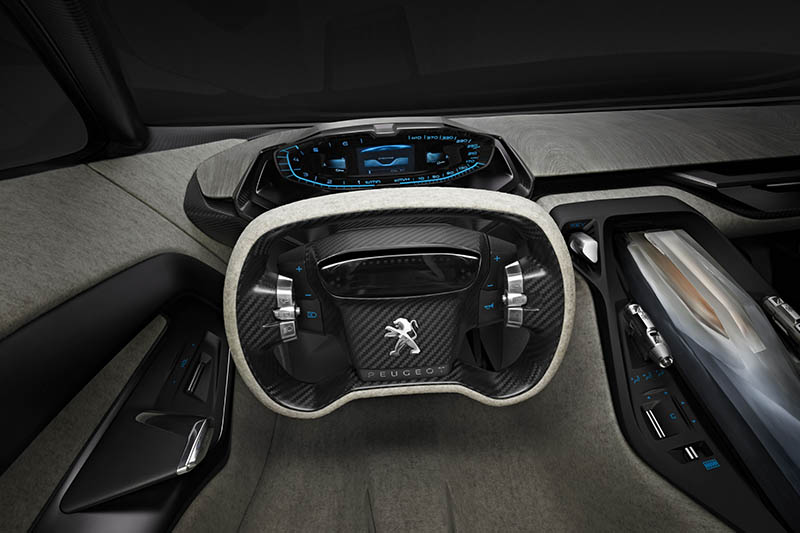 The car is all about raw materials: the cockpit is lined with a single piece of compressed and stretched felt, and the panelling and console made of a 'Newspaper Wood' made from recycled paper.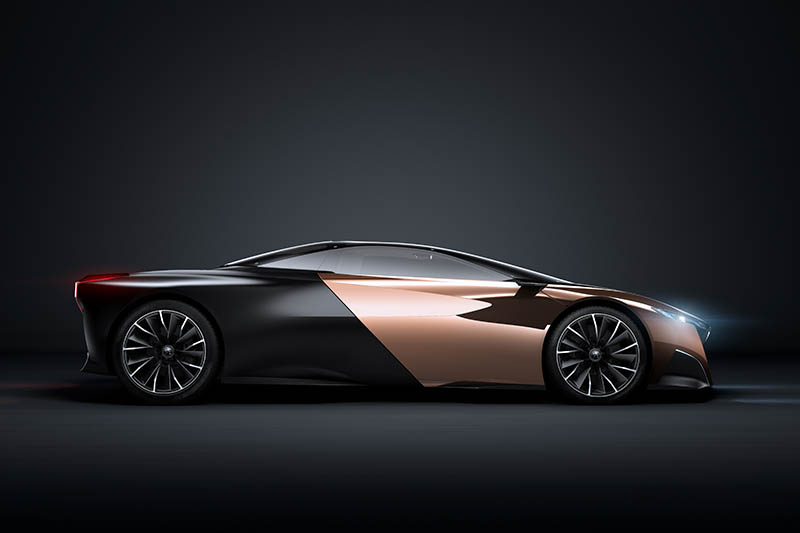 The Onyx is just 1.13 metres high, presenting a super sleek outline. It's going to be interesting to see it in the flesh later this month.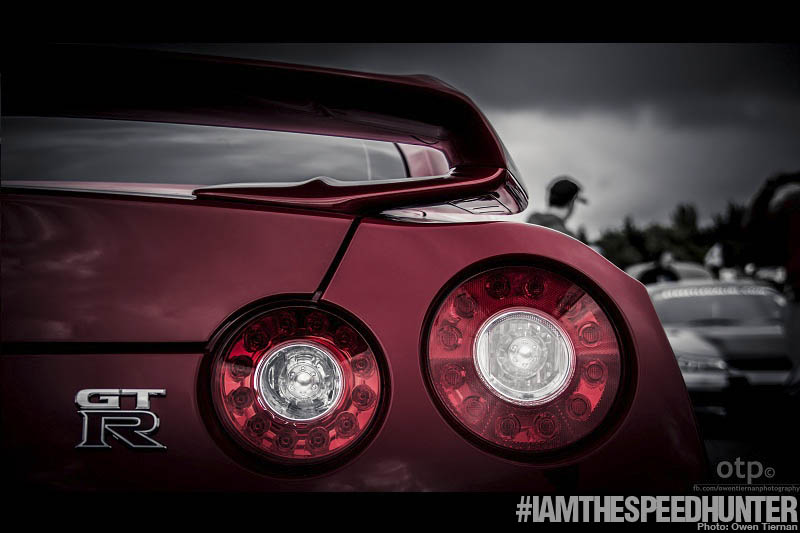 We've had a fantastic response during the first week of the new #IAMTHESPEEDHUNTER programme, and choosing images has been incredibly difficult. A big thanks to all of you who have already sent images – and keep them coming! This classic image of the rear of a GT-R has come in from the Prodrift Finals on September 9th 2012 at Mondello Raceway in Ireland.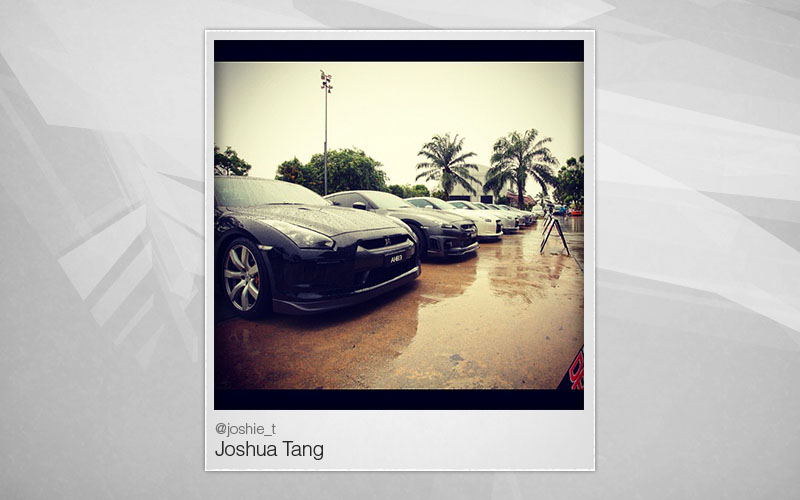 It looks like it was a rainy day at this GT-R meet…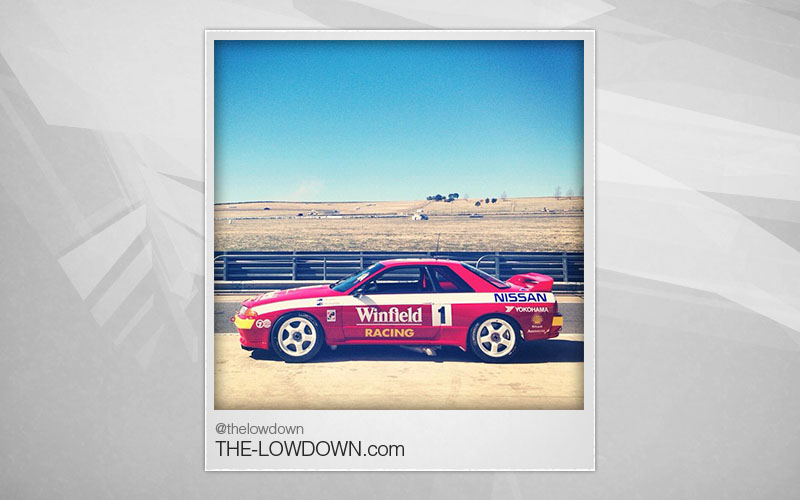 …and then we have this shot of the legendary Godzilla racing R32 Skyline from Australia.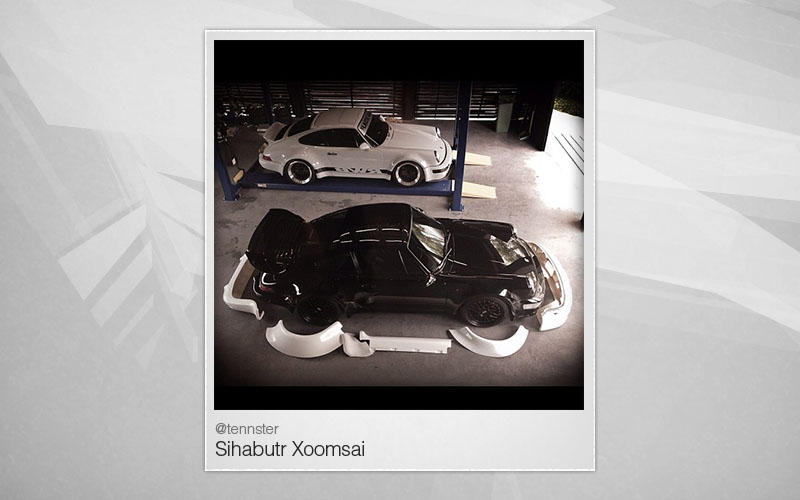 We all liked the framing on this shot of a 911 surrounded by a fresh bodykit.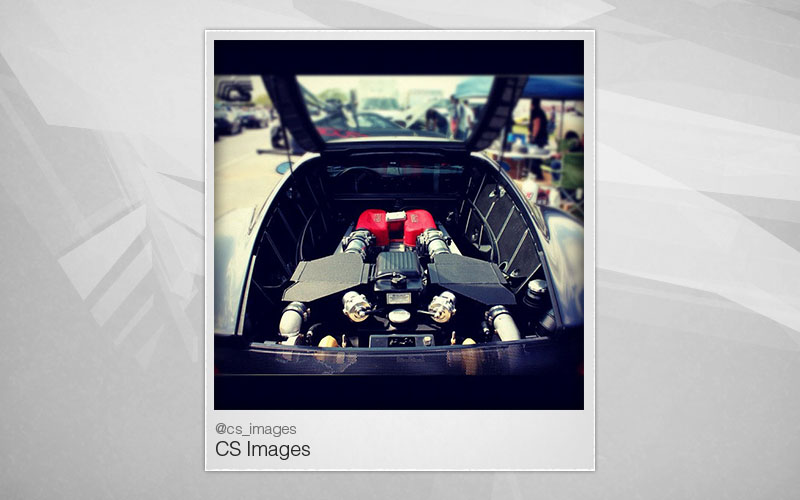 The clinical engine bay of a Ferrari 360 shot at Lonestar Motorsports Park.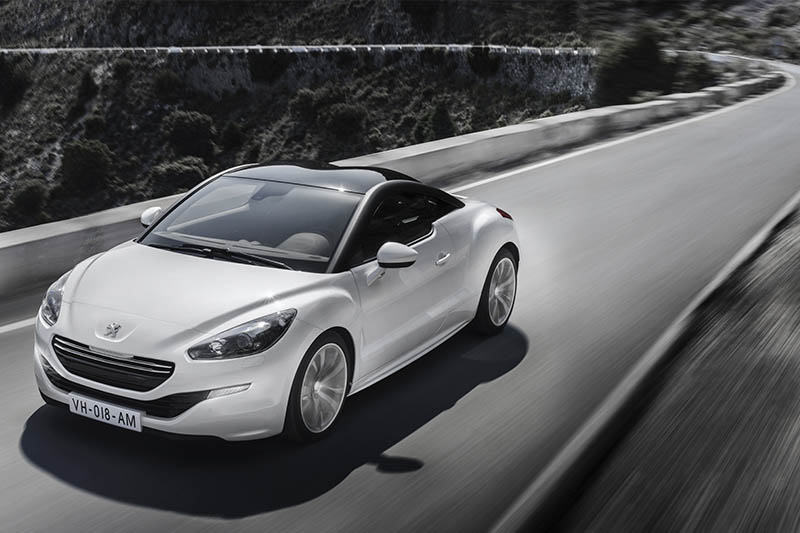 Peugeot have revised the design of their RCZ coupé, small of engine but not short of power, with 260bhp available from the top-of-the-range 1.6-litre THP unit in the RCZ-R. The nose has been redesigned, and it uses an accentuated Zagoto-style double-bubble roof line.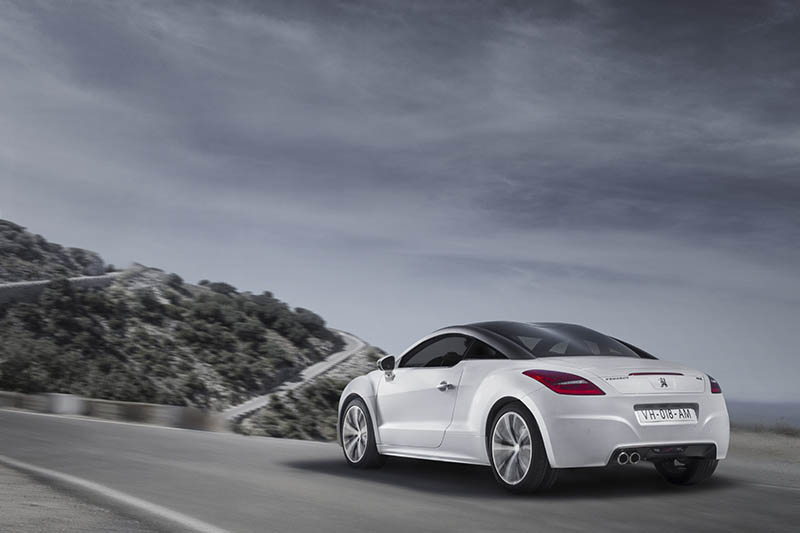 The RCZ is another car that will be officially unveiled in the flesh in Paris, where they'll be showing off the plethora of new styling options.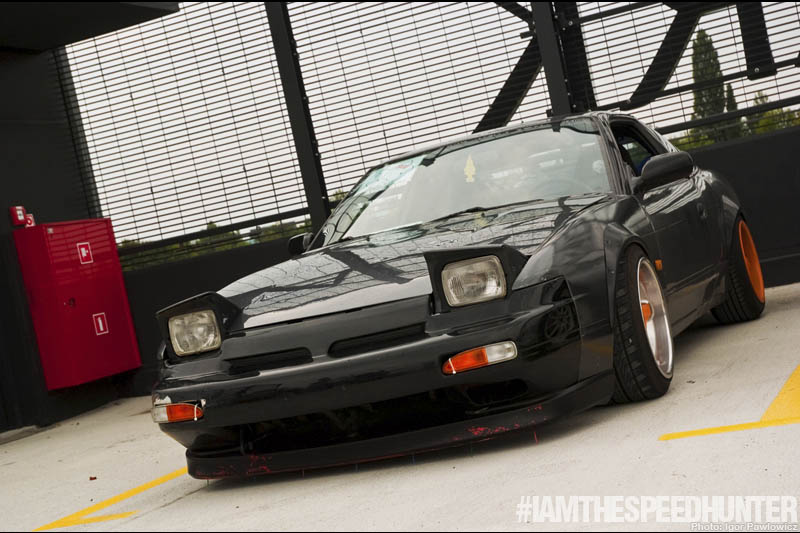 Missile cars are popping up everywhere now: this S13 has been sent in by Igor Pawlowicz from Wroclaw, Poland.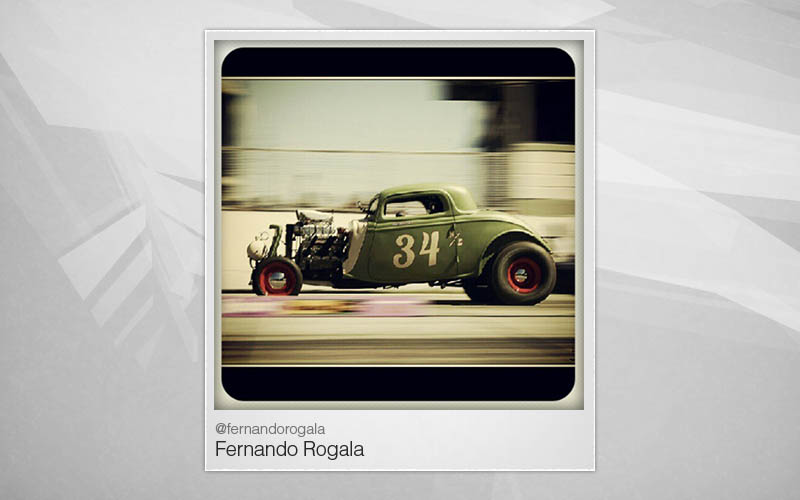 Fernando Rogala has sent in this shot from the Primeiro Encontro Internacional de Hot Rods Desafio 201m in Curitiba.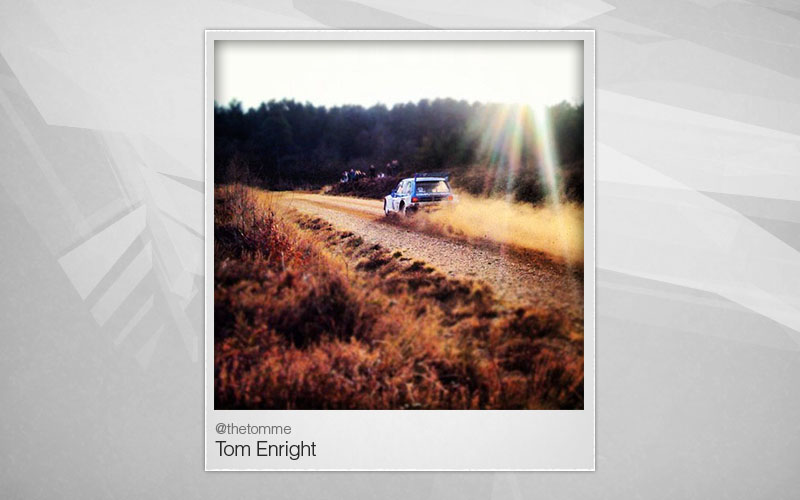 …which is quite a contrast from this Metro 6R4 tearing up the stages on the Sunseeker Rallye.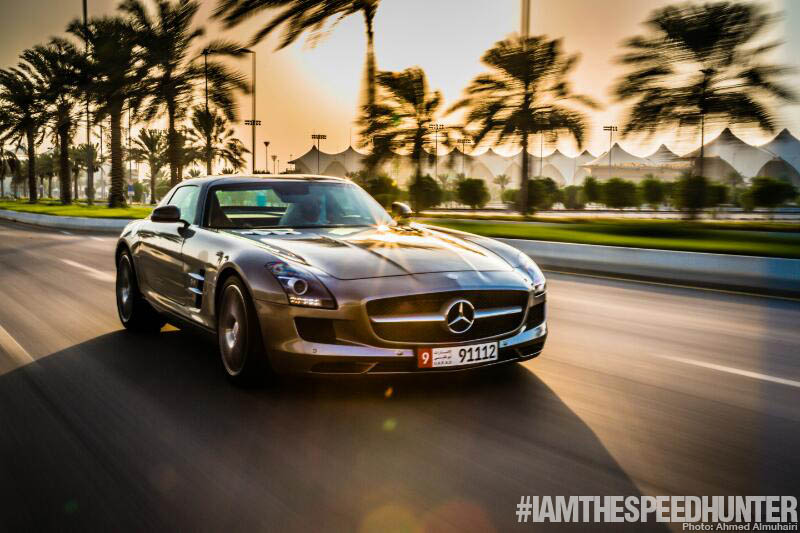 Ahmed Almuhairi has mailed in this picture of a Mercedes-Benz SLS in Abu Dhabi with the Yas Marina Formula 1 track flashing by in the background.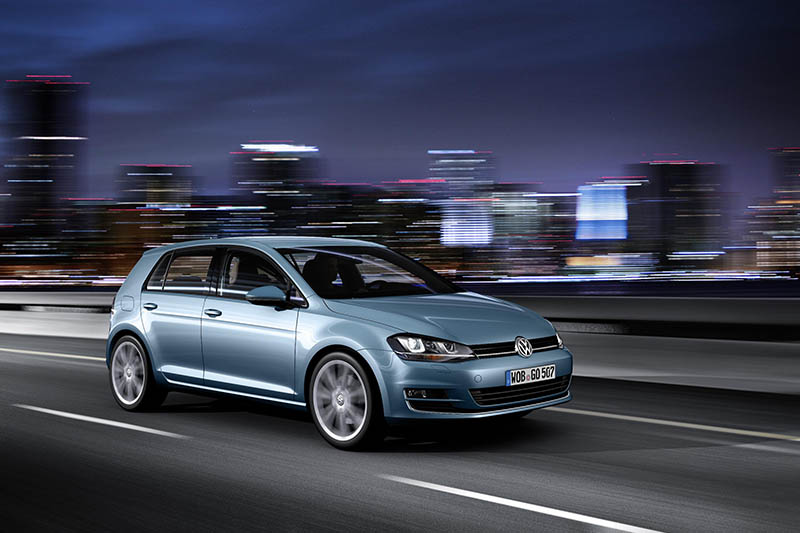 Volkswagen have announced the latest facelift to the Golf: the seventh generation of this iconic car has just been unveiled in Berlin, 36 years after the launch of the original model. A touch guppy perhaps?…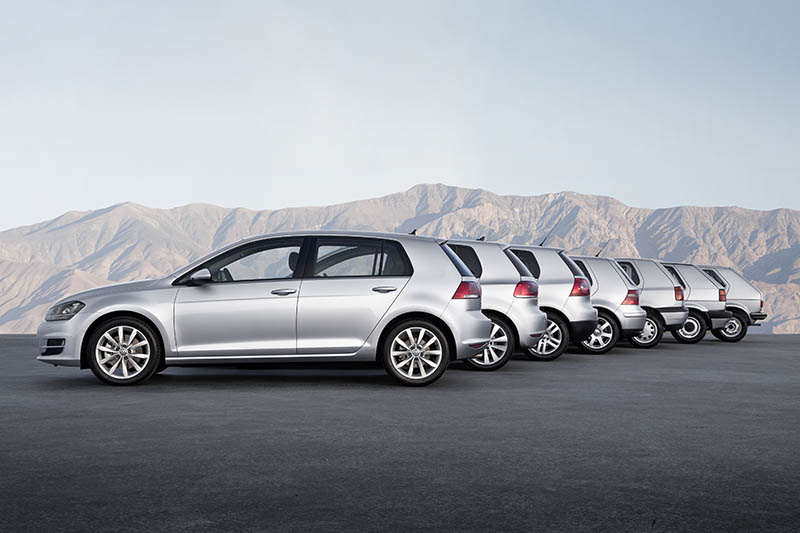 29 million Golfs have been sold: expect that number to be significantly added to with this new version.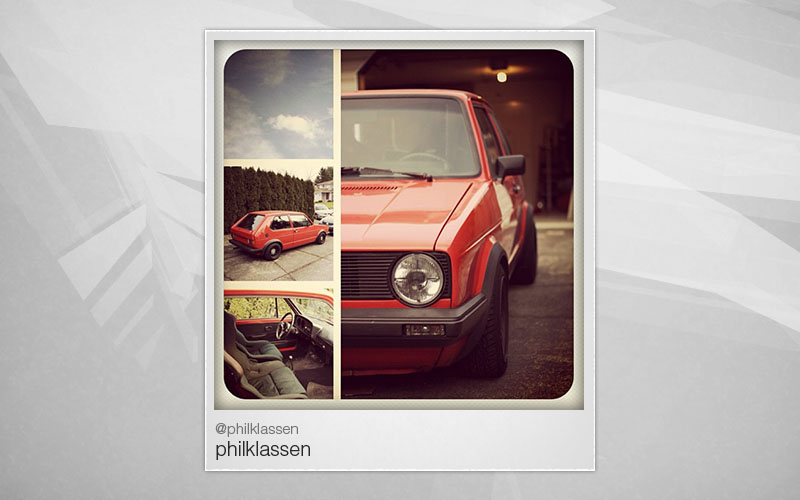 Stepping back to the older models, this is a great montage of a MkI.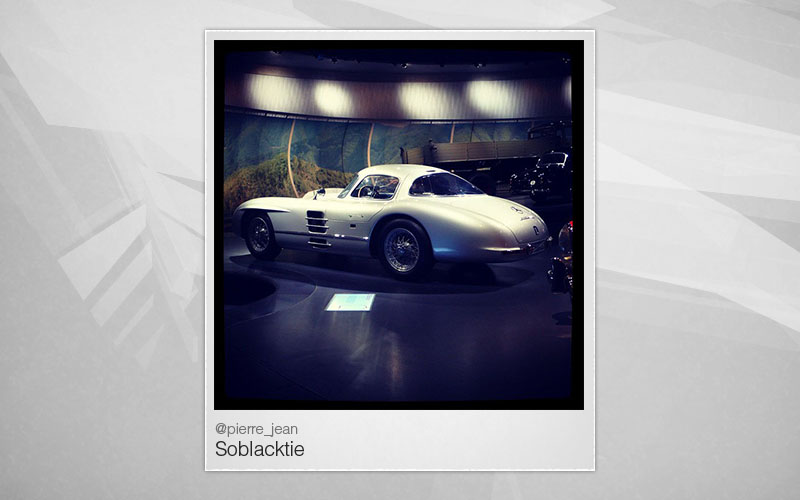 The Mercedes-Benz Museum in Stuttgart is full of stunning cars, like this 300SLR.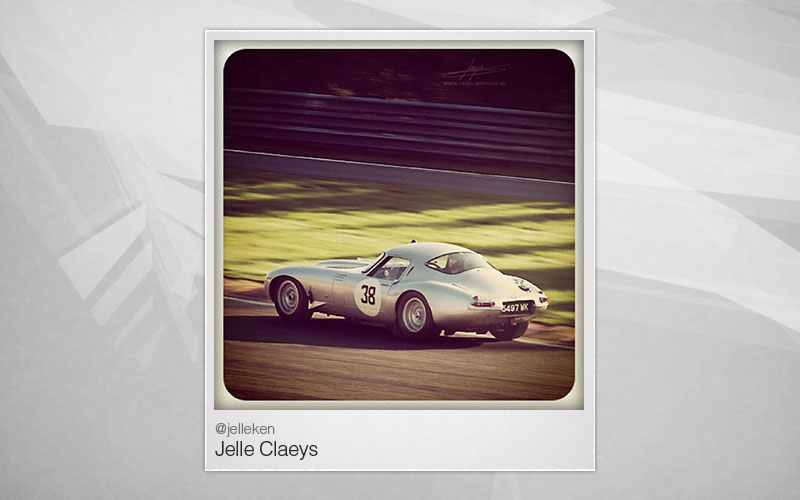 The ultimate evolution of the E-Type, the Lightweight, takes a beautiful car and makes it even more lithe. Jelle Claeys snapped this one at the Spa Six Hours – I'm hoping that we might see this (and perhaps even a 300SLR) at the Goodwood Revival next weekend.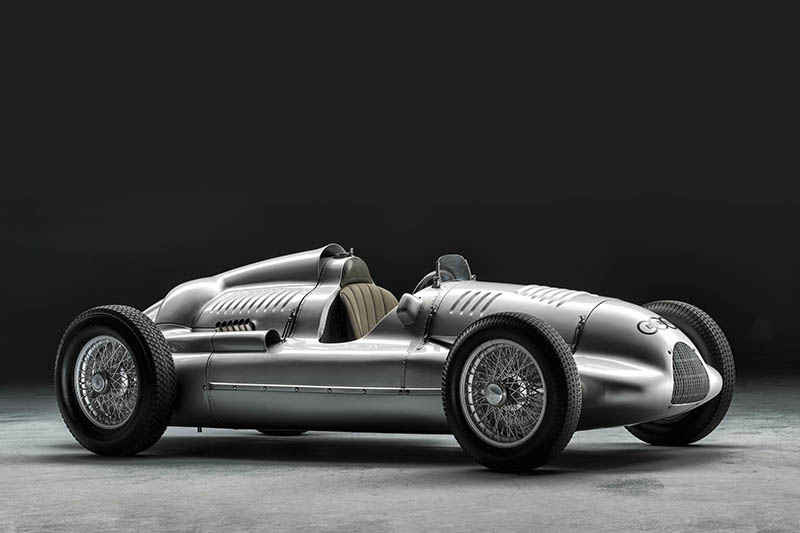 Audi have confirmed the line-up of mind-blowing Auto Unions that will brought to the Revival: a stunning quartet of Silver Arrows will be on show.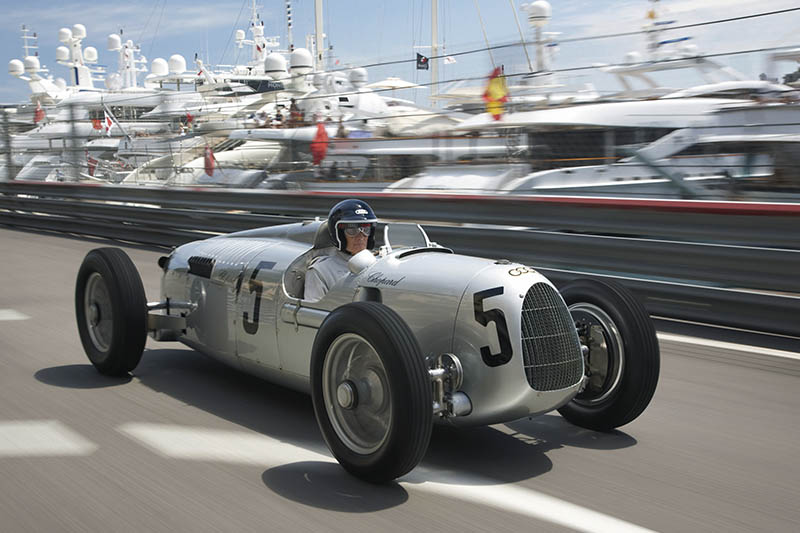 There will be demo runs of the 1936 Auto Union Type C (seen here running at Monaco) and Auto Union Type D Dual Compressor (1939). There will also be the famous 'Karassik models' that are made largely from original parts: the 1938 Auto Union Type D and Audi Tradition's recently acquired Auto Union Type D Dual Compressor from 1939.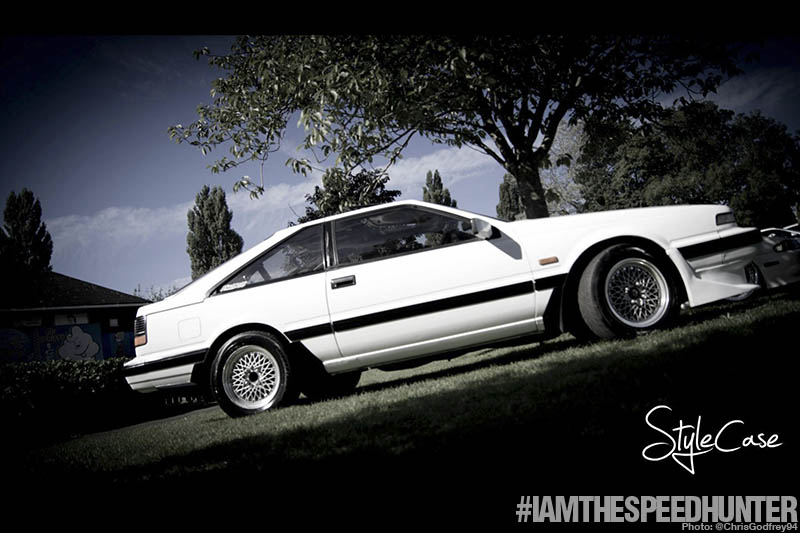 Chris Godfrey hit up this year's Japanese Auto Extravaganza at Wicksteed Park in the UK last weekend, which looks like it was full of J-goodness, from retro machines right through to the latest supercars.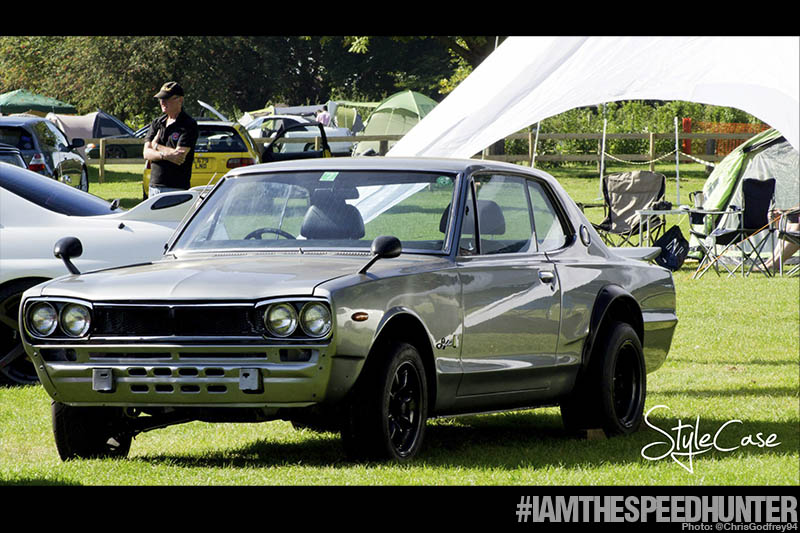 JAE has been going for an impressive 17 years; It first started out as a meet for Z owners back in '91. Chris has posted a whole gallery of images from the event here.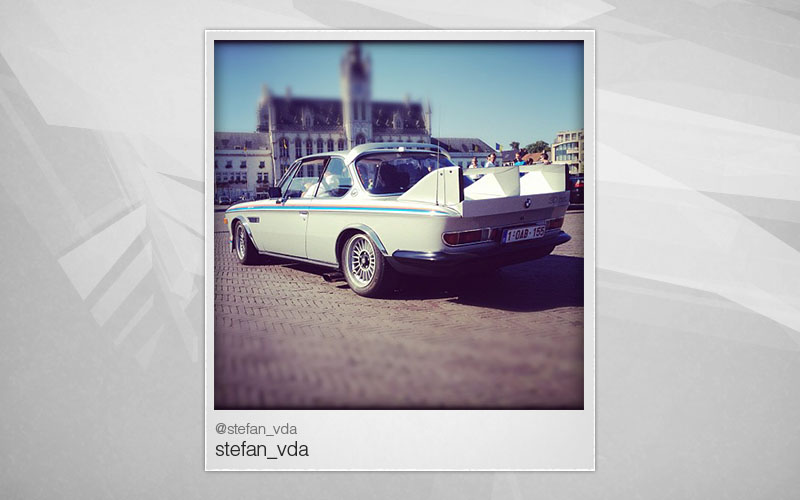 BMW CSL coupés are some of the Bavarian marques most extreme models of the '60s and '70s with their out-there aero accoutrements.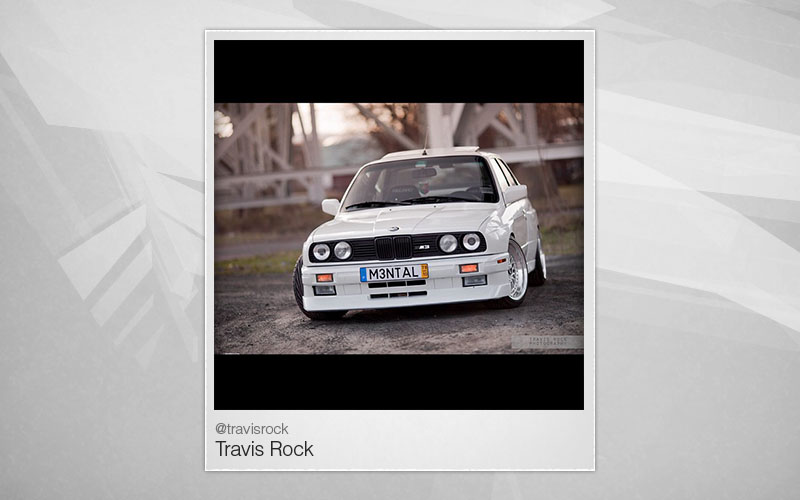 This E30 M3 shows off the pure look with its white paint-work – not so m3ntal really! Unless there's something under the bonnet Travis hasn't told us about…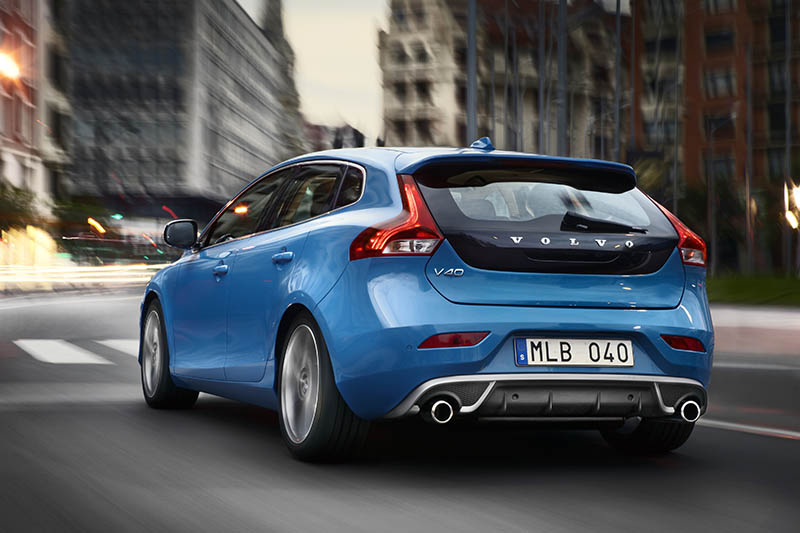 Volvo have introduced the Volvo V40 R-Design, a pumped-up version of the V40 in Rebel Blue which has a whole host of sports-orientated options for the body, suspension and interior.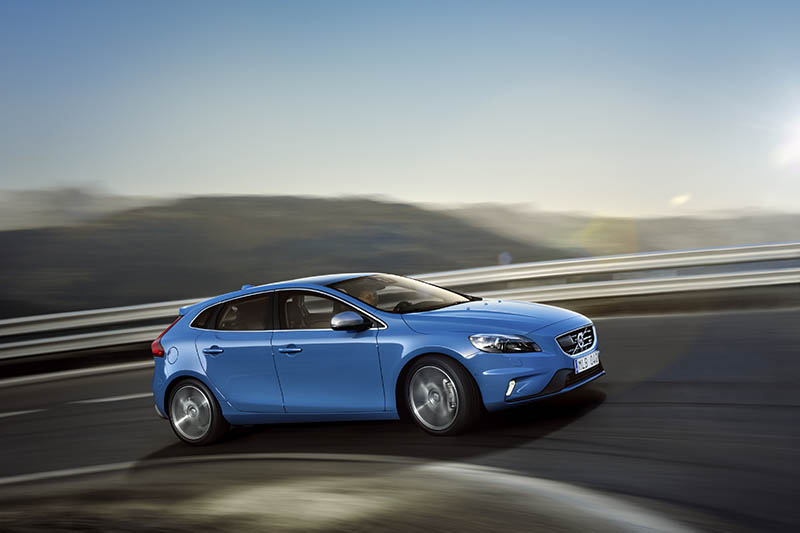 Multiple engines are available, but the hot one is the T5 with 254hp, and quite obviously the Sports Chassis would be a must. It's been developed by Volvo's Swedish Touring Car Championship driver Robert Dahlgren, and is lowered and stiffer with 25mm Macpherson struts, mono-tube dampers and increased diameter antiroll bars.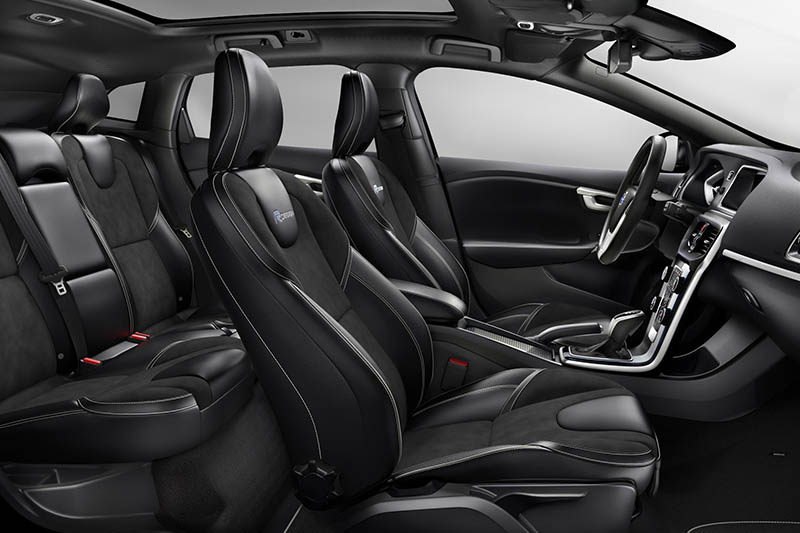 The interior is stripped back to give a racing feel to it, and the interactive dash can be switched between three designs with different configurations.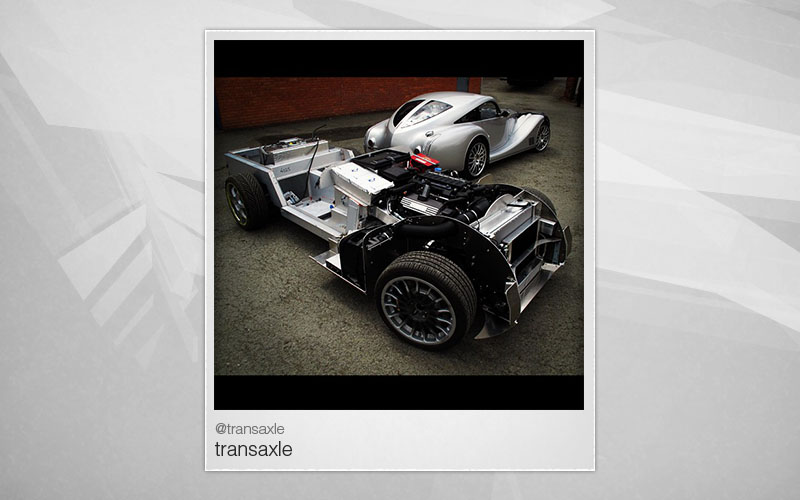 Also stripped back is this shot of a Morgan Aero Max chassis, from a visit to the Morgan factory.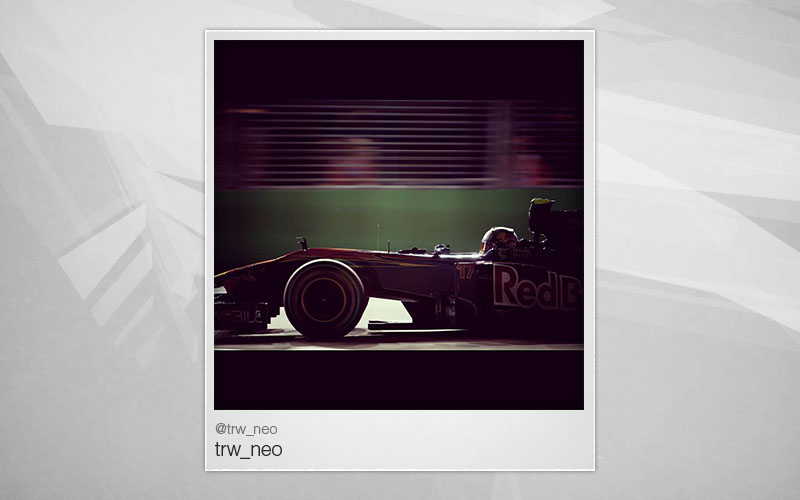 I'll sign off with this moody shot from the 2010 Singapore Grand Prix. There are three ways to submit your images to #IAMTHESPEEDHUNTER: you can upload them to Twitter or Instagram, tagging your picture with #IAMTHESPEEDHUNTER, or alternatively you can email in images to iamthespeedhunter@dev.speedhunters.com. Note that images should be formatted as medium quality JPGs at a minimum size of 800×533 pixels.
Make sure you add a quick description of what the image is or where it's from, whatever the method you use. The images should be the ones you think are the very best – they don't have to be yours, but you must have permission of the copyright holder for us to be able to post them up.
This is just a small selection of all the submissions we've received, so be sure to check out the full gamut of all tagged submissions at iamthespeedhunter.dev.speedhunters.com!
Jonathan Moore