I'm sat on the third storey of a building that's roughly ten metres by fifteen. The row of high glass windows that are in front and to my side show me roughly seventy five percent of the Killarney Raceway in Cape Town, South Africa. Directly below me is the start/finish line with race cars randomly passing in a practice session. Opening a window and picking up my camera, I go for a few shots, but one car is moving faster and requires more precision than others. That car is Martin Richard's Datsun 140Z and this is the first picture I took of it.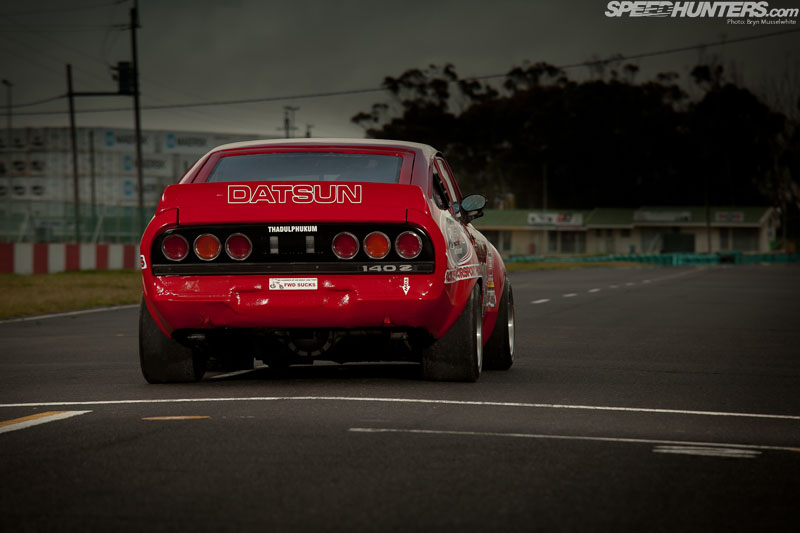 To be completely honest, I've never been a fan of the B210 bodystyle. In standard form it sits too high, with the bodylines tucking under like a barrel, leaving skinny thirteen inch wheels at each corner. Exposed and weak. However as any other Speedhunter will tell you, keeping an open mind is one of the first rules of the game. Blink and you'll miss something good. Look in the same direction and you'll miss what's down the side road.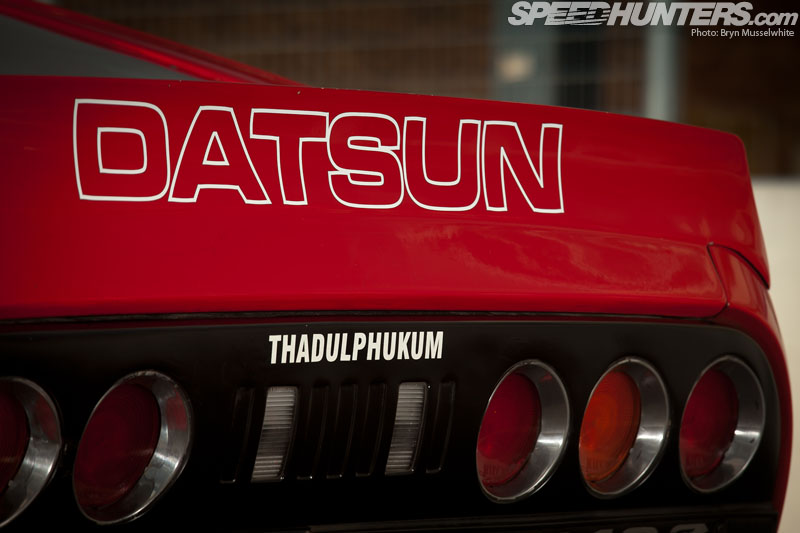 I always love discovering a new permutation of a model, especially one that you're not expecting like the 140Z. So Martin, tell us about that to start with? "You've got a 140Z and a 160Z. The standard cars were the 1200GX coupe, known in your country as the B210 or 120Y. The 140Z was a lighter car than the 160z, it came with the 1400 overhead cam motor and pair of Dellortos."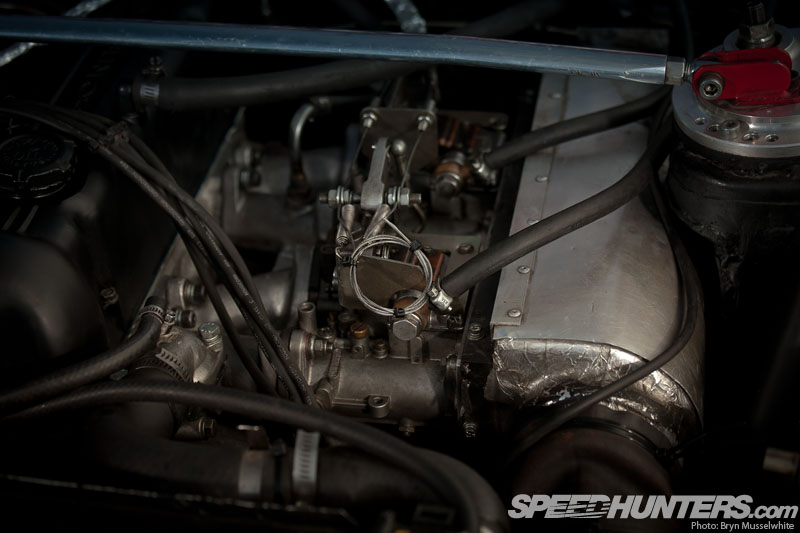 The pull of a Zero spec car is strong, we get that. But why not an Escort or MG even? Why Japanese? "Because you can't get go fast bits for those like you can a Datsun. I think it's got a far more versatile engine, from the 1400, 1800, 2ltr and even to the 2.2 all the parts are interchangeable, so you can even keep the block but change the innards. It's a lot more user friendly and cheaper than the others as far as I'm concerned."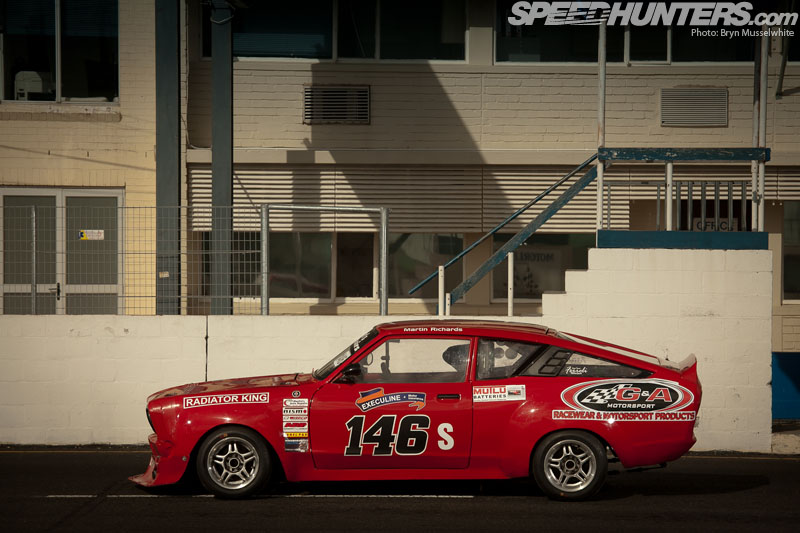 So did Datsun make more of an effort in South Africa than other manufacturers with performance models and aftermarket parts? "There were the triple S cars of course and the first Z conversions, they carried that on and I like that."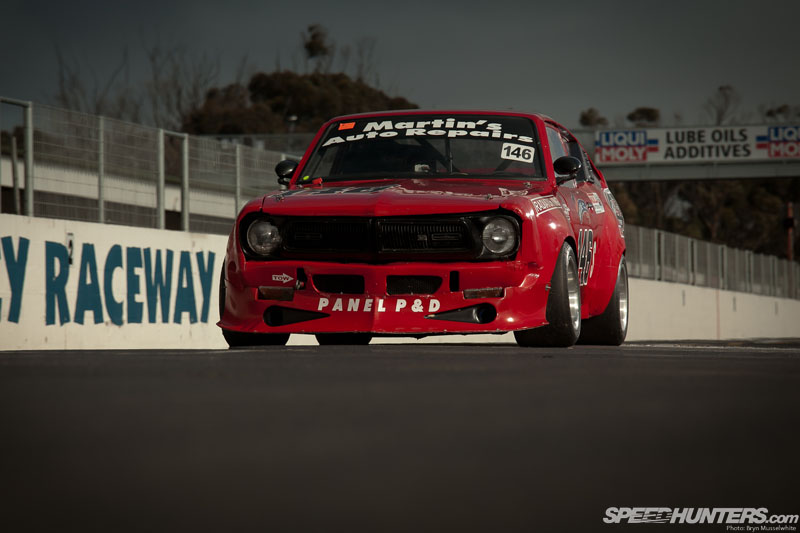 What made it a Z then? "The side draft carbs, camshaft and the branch (exhaust manifold)". So no suspension changes, anything on the interior? "It came with a different set of mags, but that was it." Only South Africa got the Z conversion, so how rare are they then? "I think there was maybe 800-1,000 made, no more than that."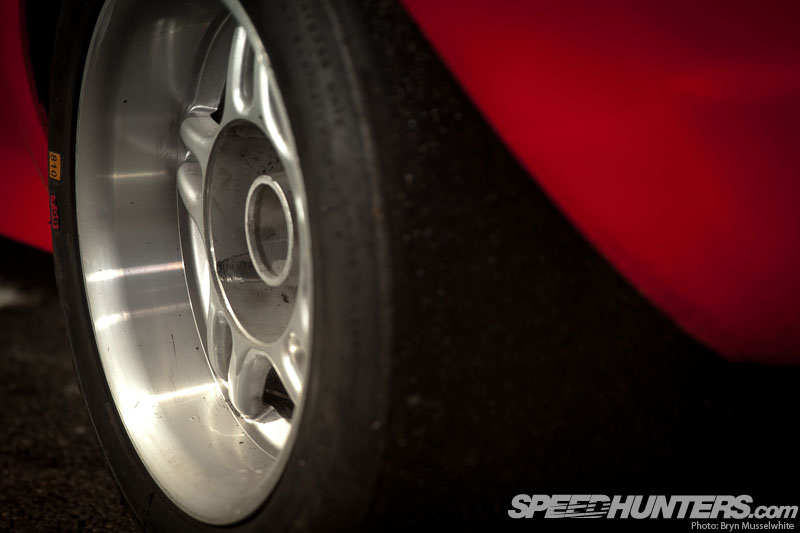 The scene in South Africa is different to that I've seen elsewhere. Looking around, you could be in New Zealand, California, Scotland, parts of Europe even, but the rules are different. South Africa is an isolated market so it got a diverse selection of manufacturers and models. Renault were strong with their African colonial connections. You also have to remember we're as close to South America as we are to Japan. Thirty years on, it's interesting trying to get a grip on it.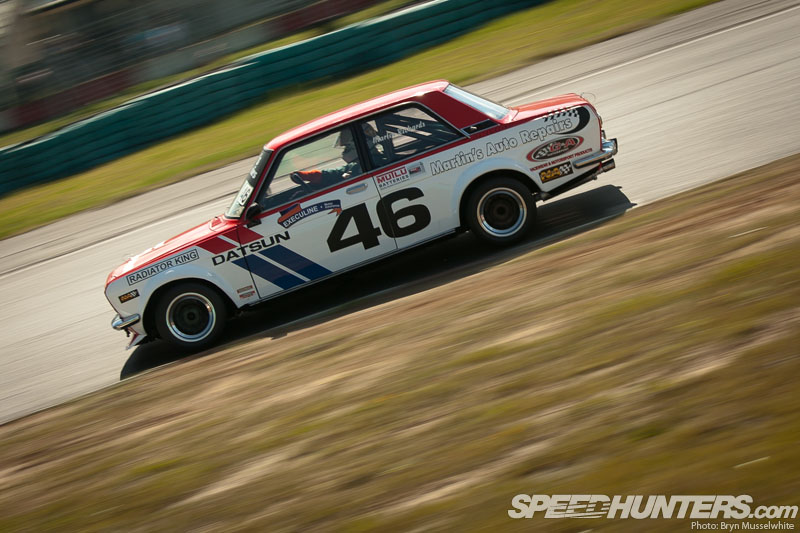 Martin raced on the oval track to start with and moved on to the circuit in a 510, which is now a beautiful BRE replica also here today and piloted by a friend. So Martin, a 510 is what many of us would consider to be the pinnacle of small, classic Datsun ownership, and how come you moved on? "I raced it for five years and I said you've got to go forward, you've got to catch these guys at the front. The 510 is on 15s, so we went to 13s and I've always liked the shape of the 140Z. It's smaller, lighter, so it can be faster."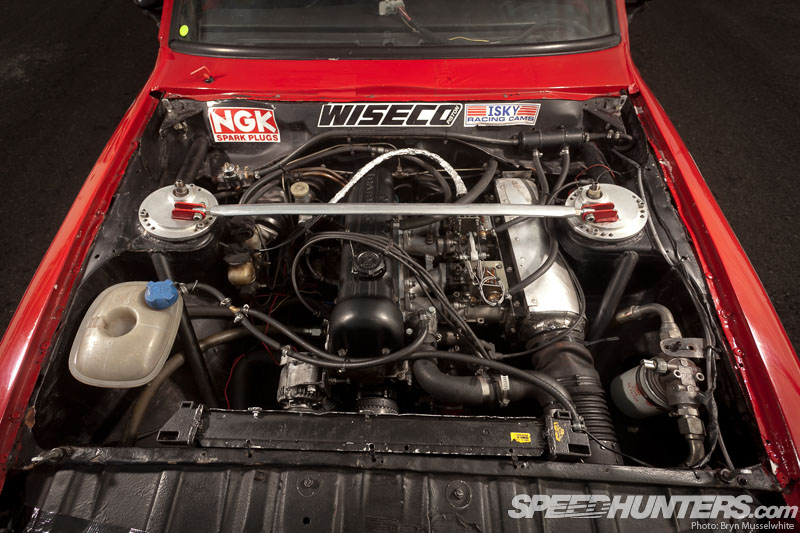 Fast it is. Thanks to the rules of classic racing in South Africa Martin is now using an L20 block with the 2.2 crank. Of course there are a bunch of other goodies in there from Wiseco and the like, meaning 210bhp in 875kgs is why it took me a couple of laps to catch Martin on camera.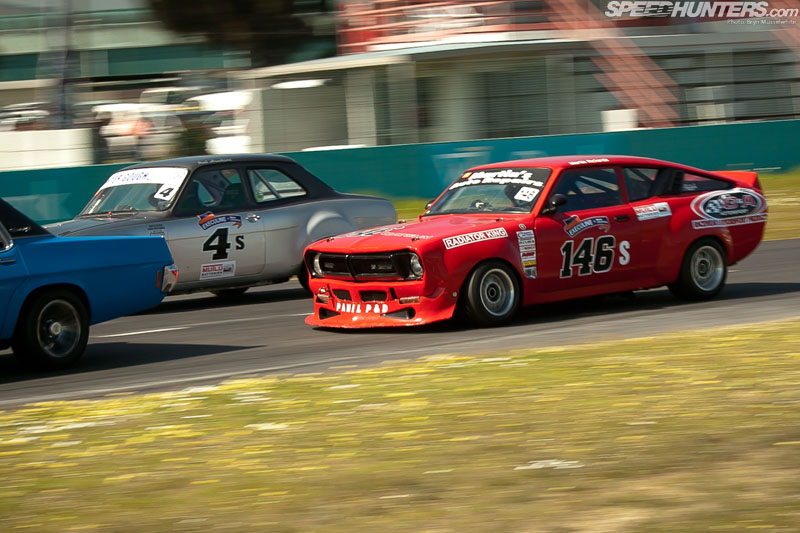 Watching him slip through gaps in the varied grid of cars was a joy.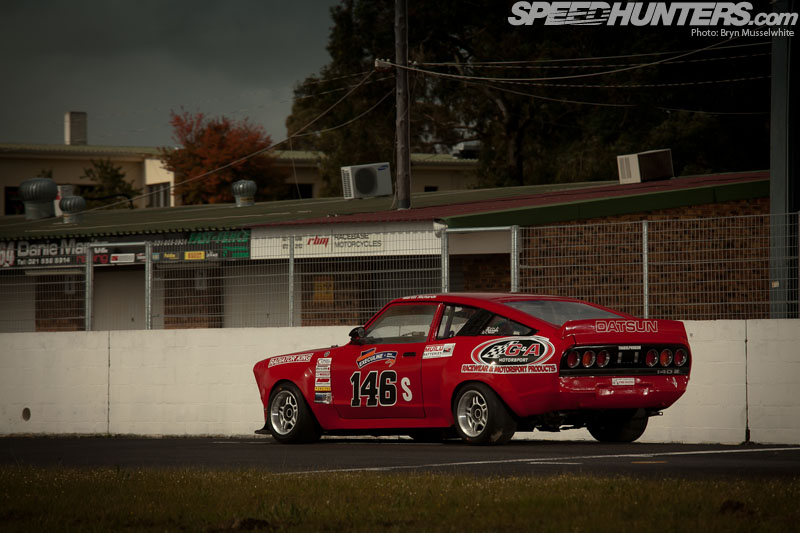 Just look at it though. How purposeful does the Z look now? The fibreglass wings, bonnet and front dam are all made to original Nismo specs, a rare and no doubt happy find that Martin made. "There's a guy who raced one of these in Johannesburg and he's got a set of moulds, So I got them from him." The bulbous GRP just makes the Coupe shape work so well.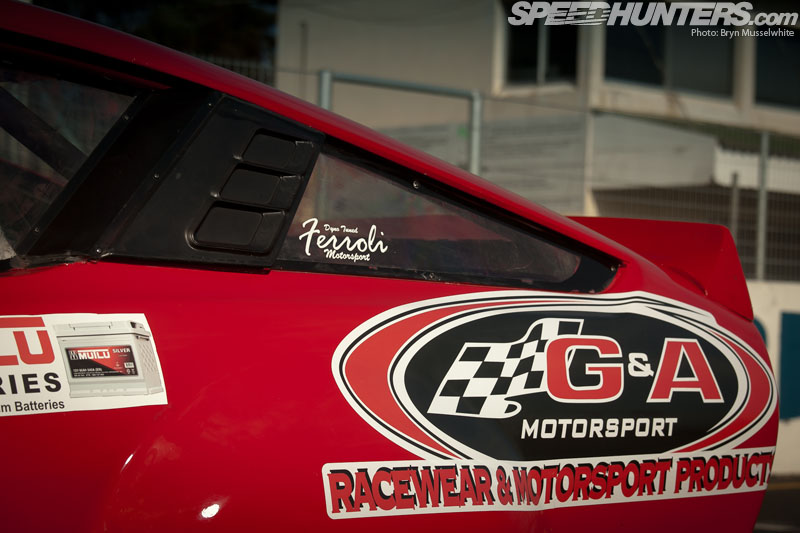 Let's face it, if you only saw that distinctive rear window treatment you could pin the model, right?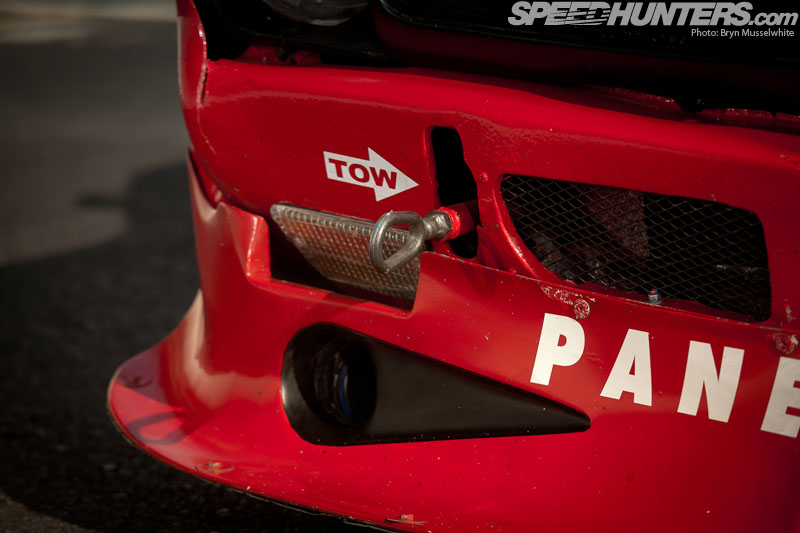 Did you remember seeing them race in period? "We've got photos to prove it. I stand to be corrected but in 1978, they won the Wynns 1000km race. It used to be called the 9hr Endurance race. The Wynns was more like six hours."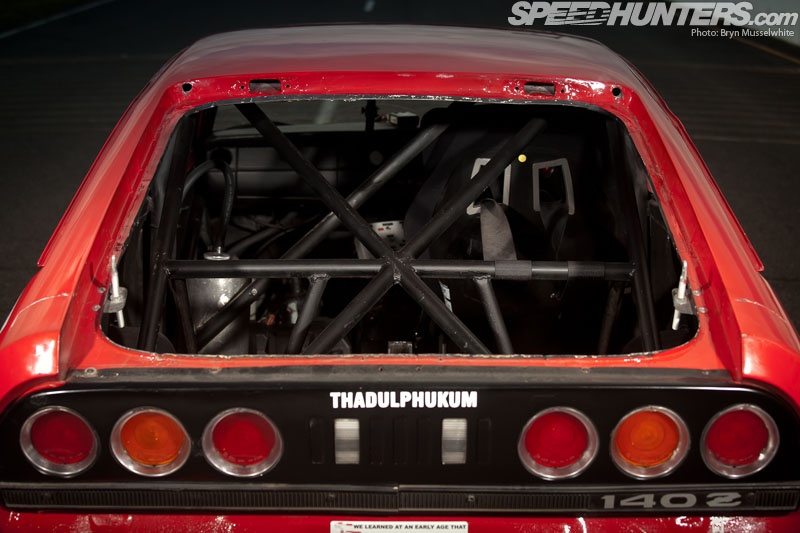 It's an incredibly rare car in the UK, so tell us about South Africa, is it more like a Ford Escort in terms of how common they are? "No, it's pretty common car. There's more four doors left because the two doors ended up on the scrap heap or smashed up. I don't know specifically about Zs though."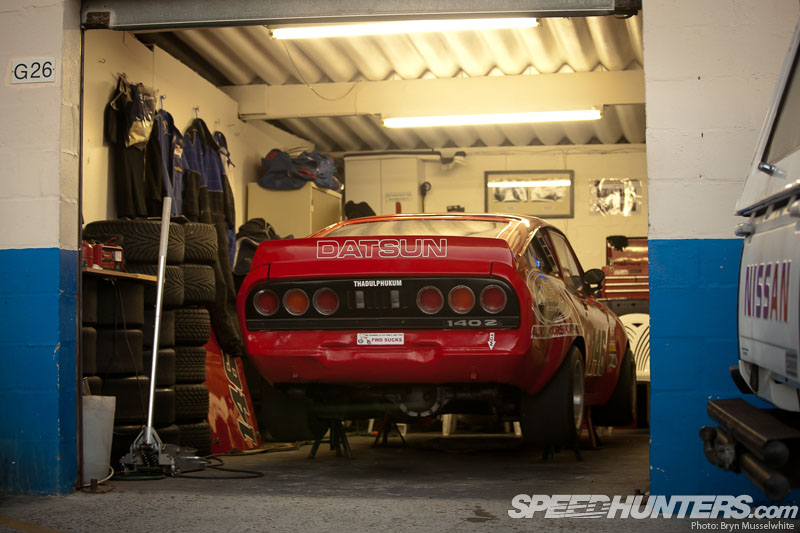 Martin did all the work himself, from chassis to engine and the 140 now lives in his pit garage at Killarney Raceway. We're here for the Ford and Friends event, which we'll bring you more of next week. The atmosphere in the pits is amazing. All of the garages are in private ownership so it's just like being in an avenue of horsepower. The track is all round us, with noise bouncing off the walls as spanners twirl and fuel is pumped.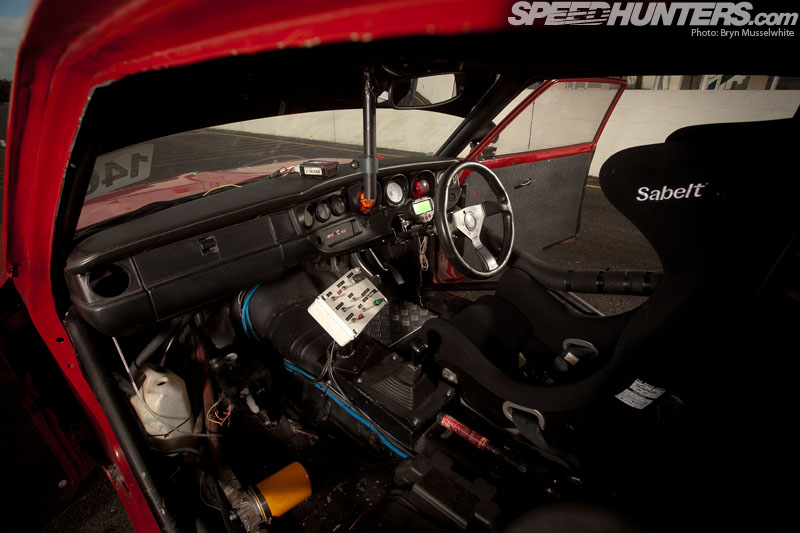 "The motor racing is the cherry on top. On a Thursday night we all get together and Braai (BBQ), drink and we talk sh*t. If we get a chance to race then that's a bonus. The camaraderie and the talking is what it's about."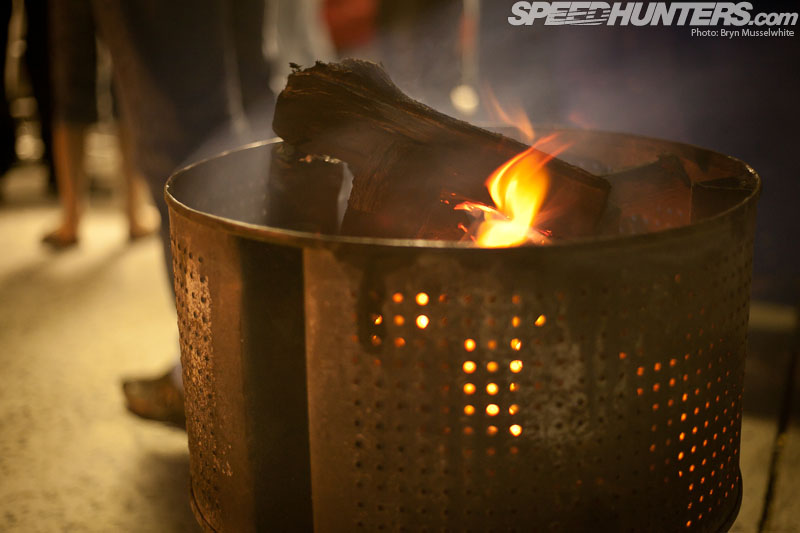 "There's a clique of us, we all Braai." So tell us about that? "A fire creates atmosphere, add meat and alcohol and with those two it's a bloody good combination." I've never been to a race circuit like it before and I'll show you some more in another post, it's a great place.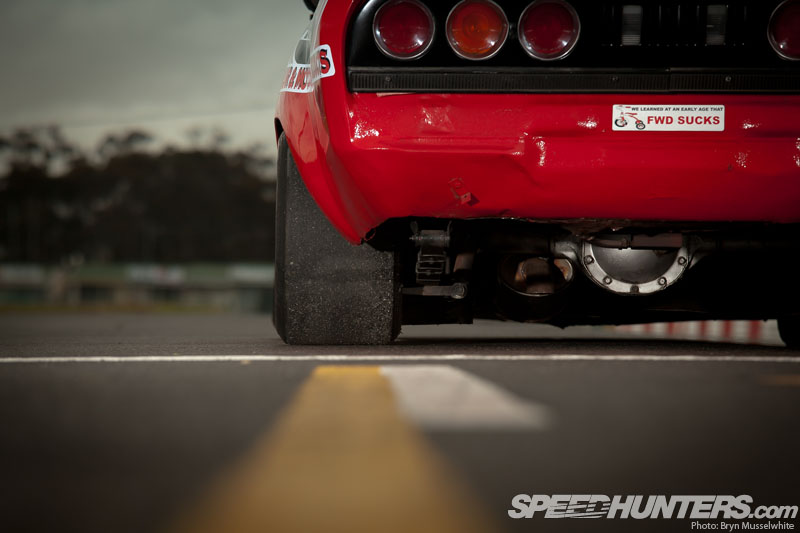 Back to the Z as I hear it's got the reputation as the fastest Datsun in Africa and before that it was Martin's 510, so he's just moved the goal posts a bit closer together.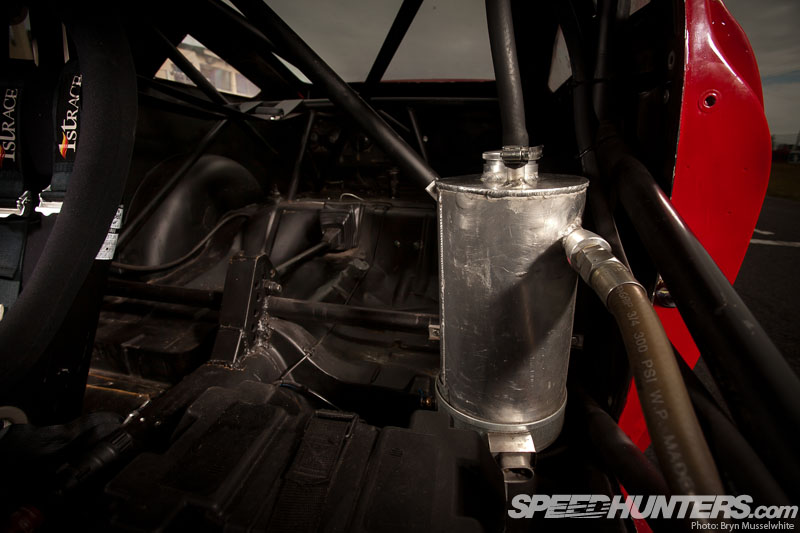 So what of the future? " I hold the class lap record of 1.21.6sec, but the Escorts are getting faster and I'm not going to build another car. So I think I'll just sit back and Braai, come down to the pits," Martin laughs as if he realises what he just said, "Ahh, I might as well just race then, eh?"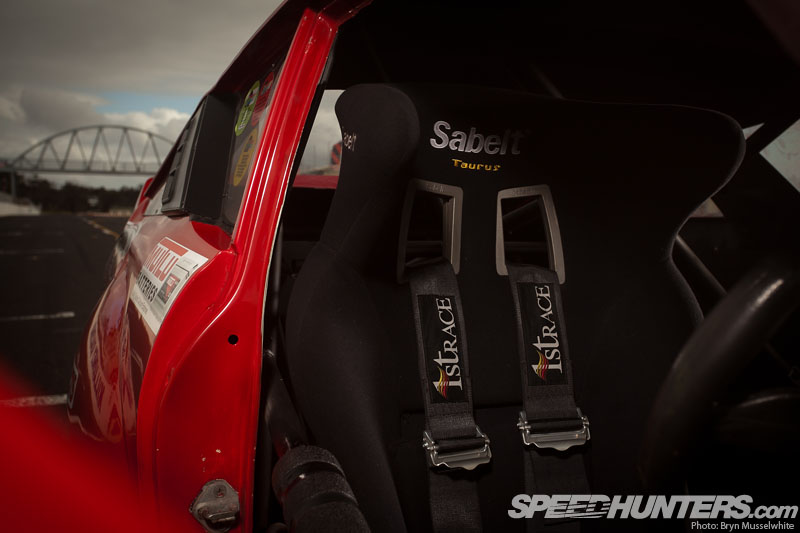 Martin isn't going anywhere in a hurry, "Cars have been part of my life since I was about eight or nine years old. This is the passion, this is the home, this is the life."
Body
1976 140Z, Nismo replica bonnet, wings, bootlid, spoiler, ten point roll cage tied in to front struts, generic period door mirrors, Hyundai Getz bright red
Interior
Sabelt Taurus seat, 1stRace six point harness
Engine
L20, 2.2 crank, Cunningham rods, Wiseco pistons, L3 cam, 15.2mm lift, 44mm intake 37 exhaust, 48 dellortos, dry sump, stepped manifold, 45-48-52-57mm and in to collector, 63mm pipe from collector back, BMW 330 radiator
210bhp @ the flywheel, 230 lbs ft torque
Transmission
Lightened flywheel, Chevy Nomad differential with LSD, Borg Warner M75 rear casing, Nissan 200SX S14 five speed box, custom made propshaft
Suspension
Coilover conversion all round with Glass inserts, 550lb front spring, decambered rear leaf spring with Glass* shocks, third link
*South African supplier Ian Glass
Brakes
(f) Nissan 280ZX brakes, 530 BMW four pot calliper (r) Skyline 2.8 discs with Mercedes Benz callipers, adjustable bias
Wheels and tyres
Softline five spoke 10x13in alloys, NA Carrera 19.5x10x13in tyre
875kgs wet and ready to race
Thanks
Brother Ian Richards, G&A Promotions for all their help, Radiator King. I'm always grateful for all the help I get… Everybody around Killarney
………………..
Bryn Musselwhite
We met Martin at the excellent Ford and Friends event, so much more than blue ovals. It was held at the Killarney Raceway in the shadow of Table Mountain.