Last week before I headed to Antioch for the Billetproof show, I made a stop by the Fatlace Paddock in San Mateo to catch up with Mark Arcenal and company. Despite the fact that I only live a couple hours away, this was actually my first time to visit The Paddock.
I'd heard that the guys were working on some pretty cool projects for the upcoming SEMA Show, so I was excited to get a peek at those and to check out the shop itself.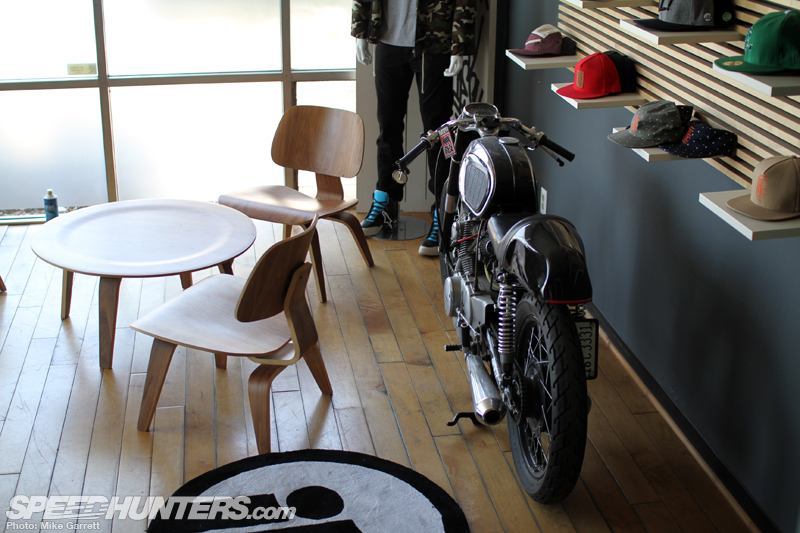 Whether it's introducing new products, planning events across the world, or overseeing project cars, to say these guys are busy would be a massive understatement. There was much Speedhunting to do.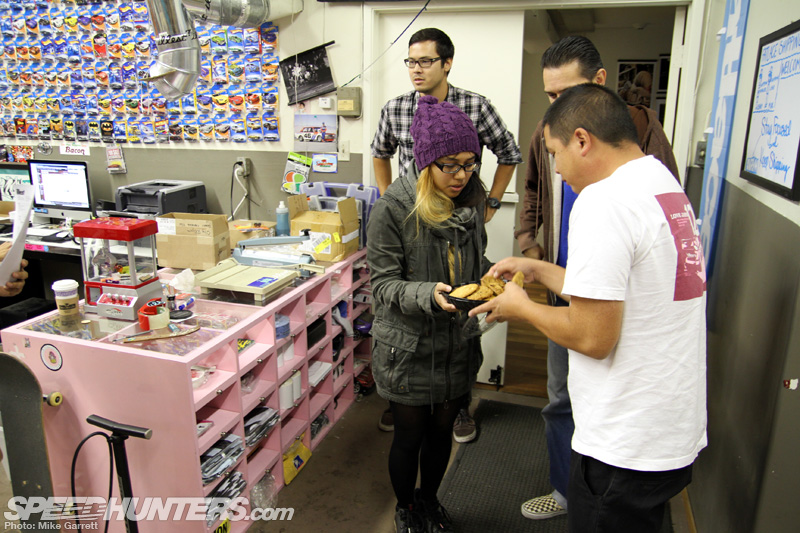 But not before I chowed down on the delicious cookie I was offered right when I walked in. Even with the incredibly busy schedule, there is a certain sense of fun and a laid back attitude that shines through at The Paddock. It's an enjoyable place to be.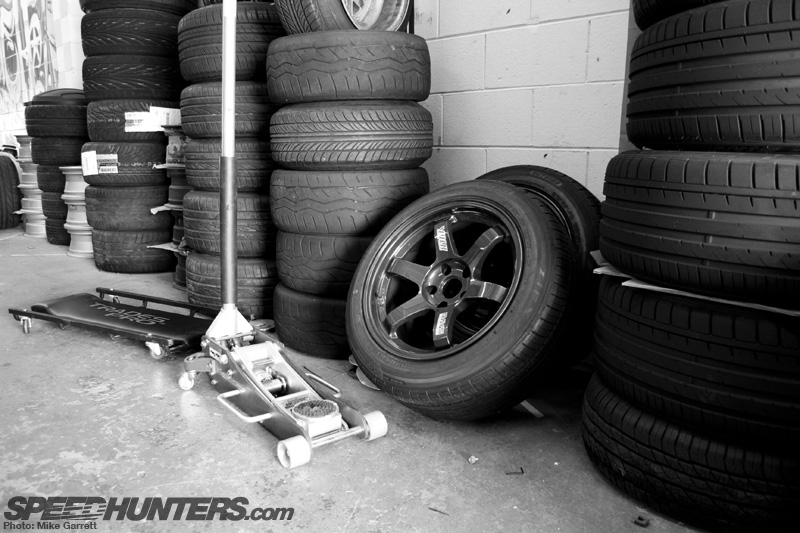 From there I headed next door to the garage area, which was full of projects for this year's SEMA Show. It's always strange how SEMA sneaks up on us. One moment it's the middle of the summer and the next moment people are scrambling to get their builds completed for the big show. Believe it or not, at this point the madness of SEMA is just a little over a month away.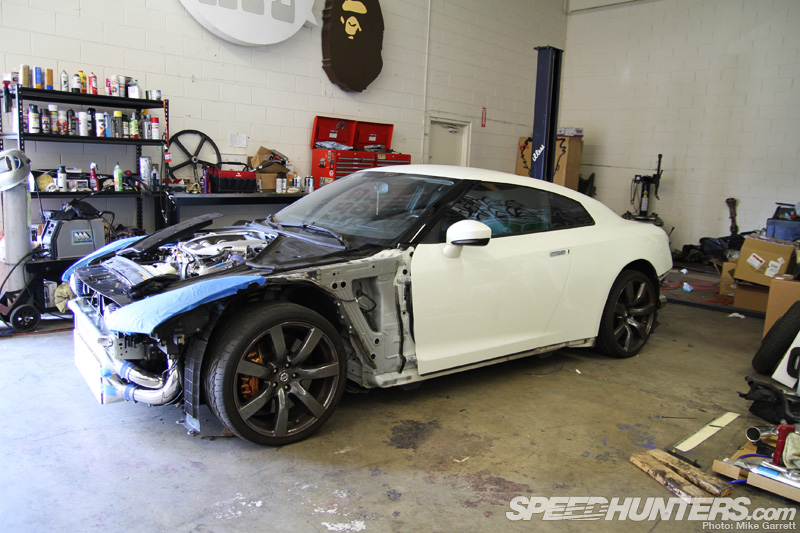 This year the Fatlace crew will be showing three cars at SEMA, two of which were present at The Paddock when I visited. Perhaps the most exciting is their R35 GT-R project. As you can see, much of the car's body panels have been removed.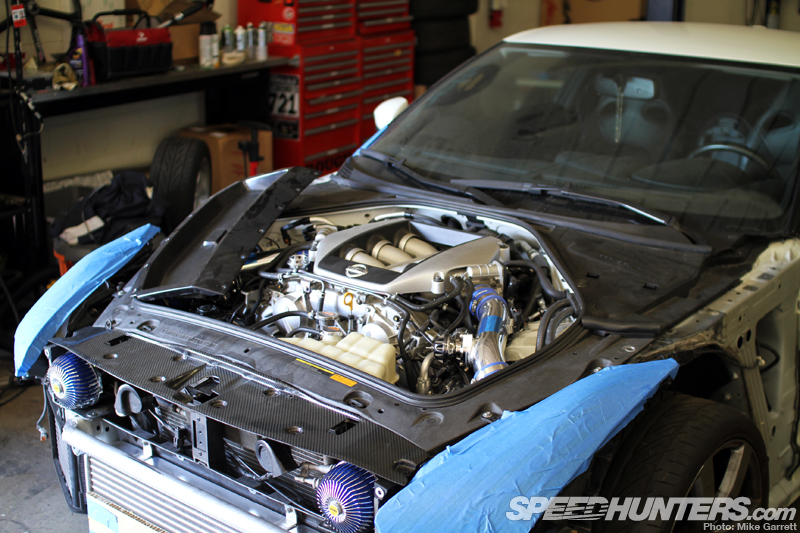 And that's because the car will be the first American-based GT-R to have the BenSopra body conversion. It's easy to underestimate just how much work goes into one of these conversions until you see the car in the process of being built.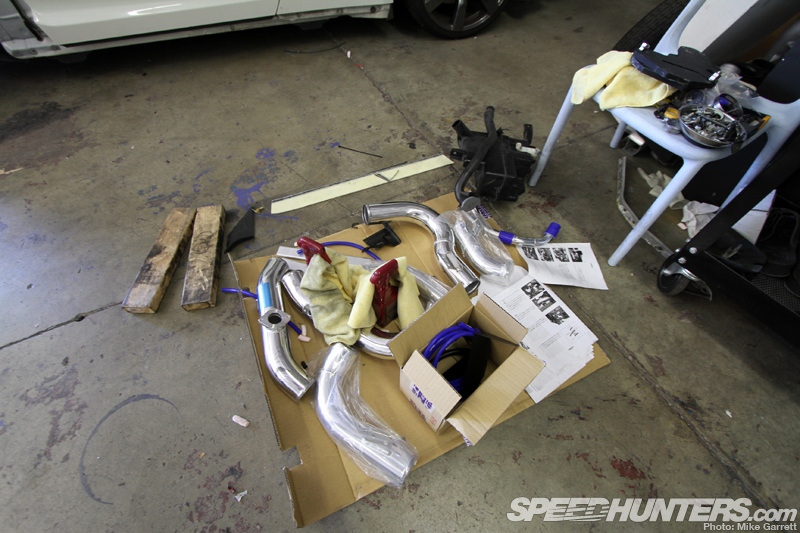 Naturally, the GT-R will also be sporting some other tasty tuning parts besides the aero kit. I'm very excited to see the finished product at SEMA next month. I actually forgot to ask the guys what kind of wheel setup the car will be running, but I suppose that will be nice surprise come SEMA time.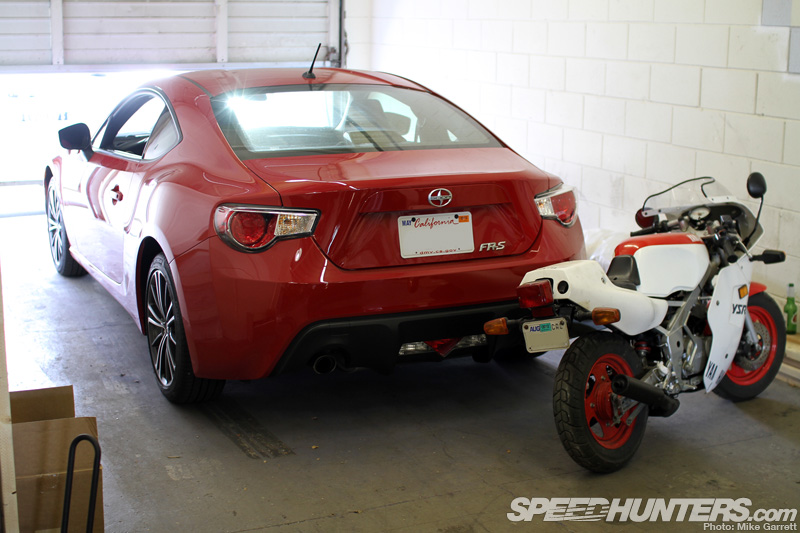 The other project car in the garage is one that should be a very popular platform at SEMA this year – the Scion FR-S. As the photo suggests, they haven't really dug into this one yet.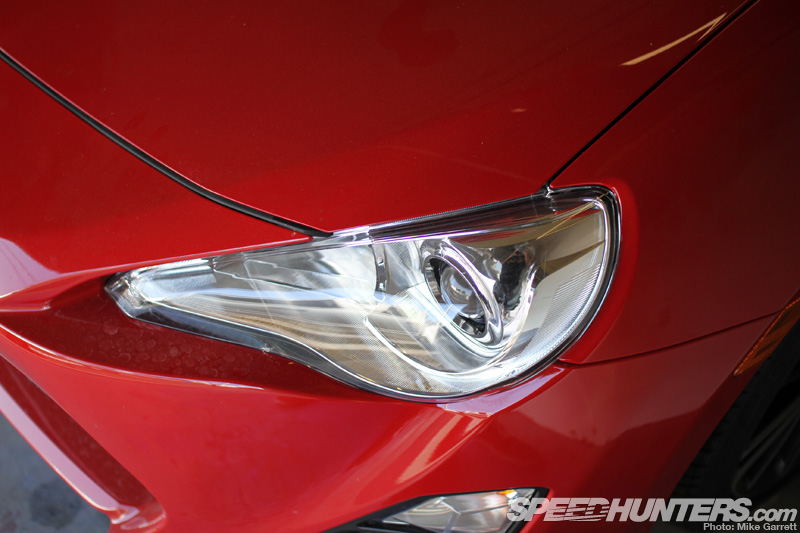 It's actually waiting for its Rocket Bunny kit to arrive from Japan. That wait can be a very frustrating process – especially with deadlines looming. Ah yes, the fun of SEMA.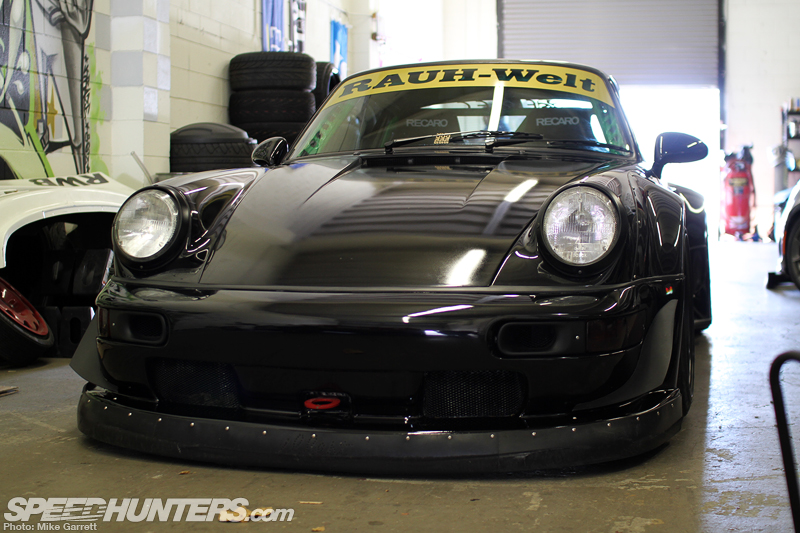 Mixed in with the ongoing SEMA projects was Mark's well known Pandora One RWB 964.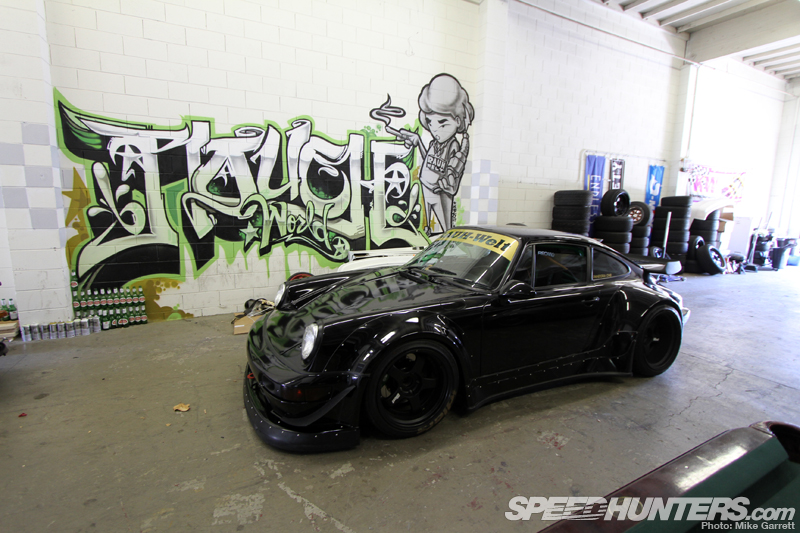 This was my first time to see the car in its new black scheme, and I have to say that it looks fantastic. It brought back all those same feelings I got when I first photographed RWB machines in Japan some four and a half years ago.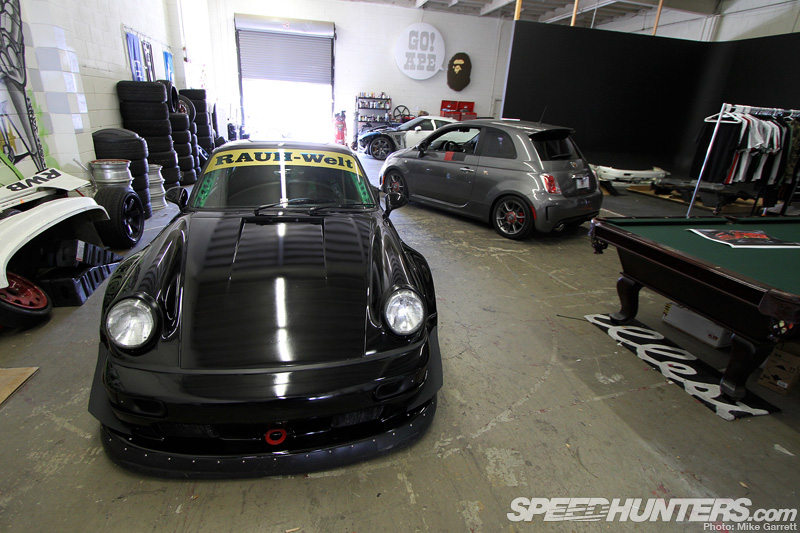 With all the focus on the SEMA projects, I actually forgot the fact that The Paddock also serves as the home of RWB USA. In the short time that he's been building cars for US customers, Nakai-san has made quite a splash here.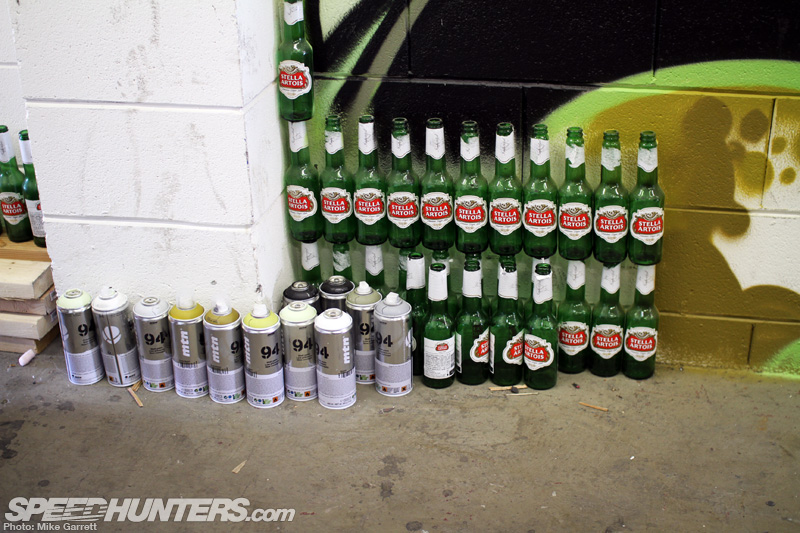 All through the shop, touches of his personality are present…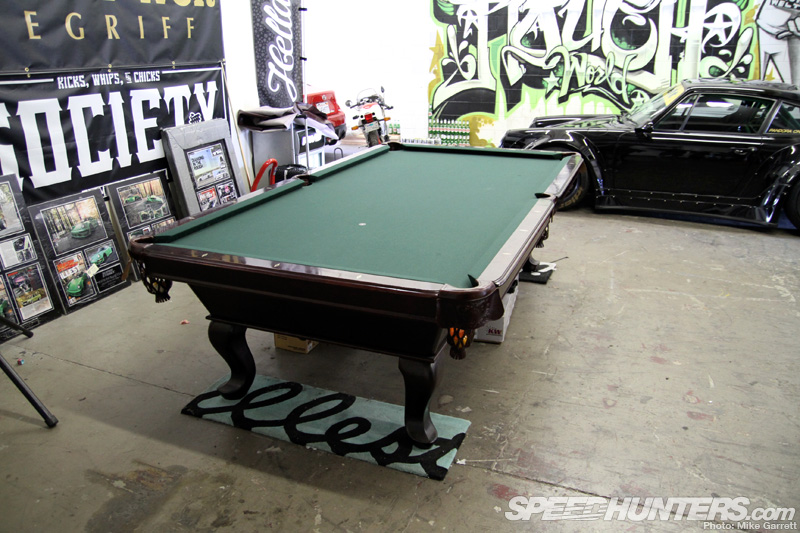 Much like the RWB home base in Chiba, a pool table takes up a prominent spot in the garage. It's a home away from home.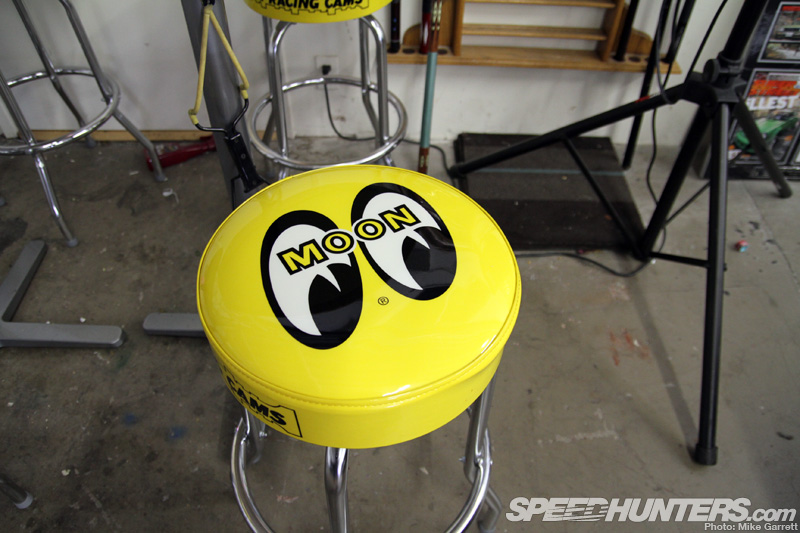 At every corner of the shop there's some sort of homage to the gang's automotive inspirations from around the world.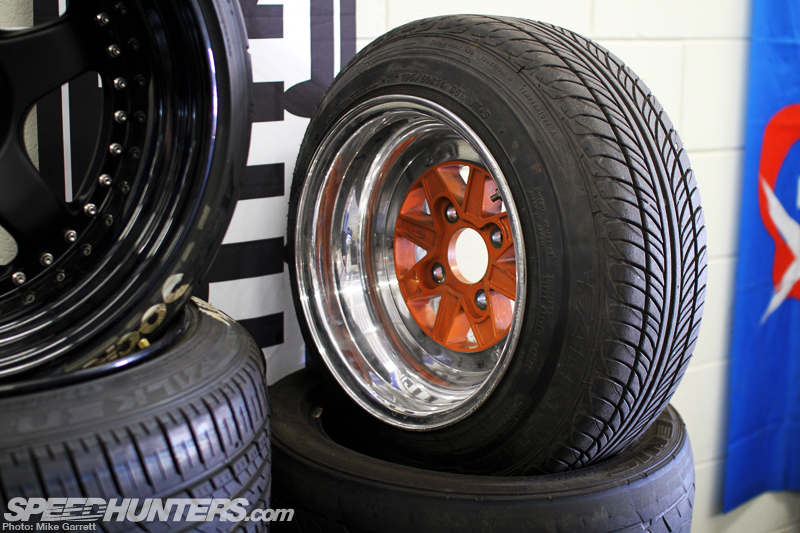 There are also several sets of mouth watering wheels being stored in the garage. Do you think anyone would notice if these SSR Mk.IIIs just happened to disappear one day?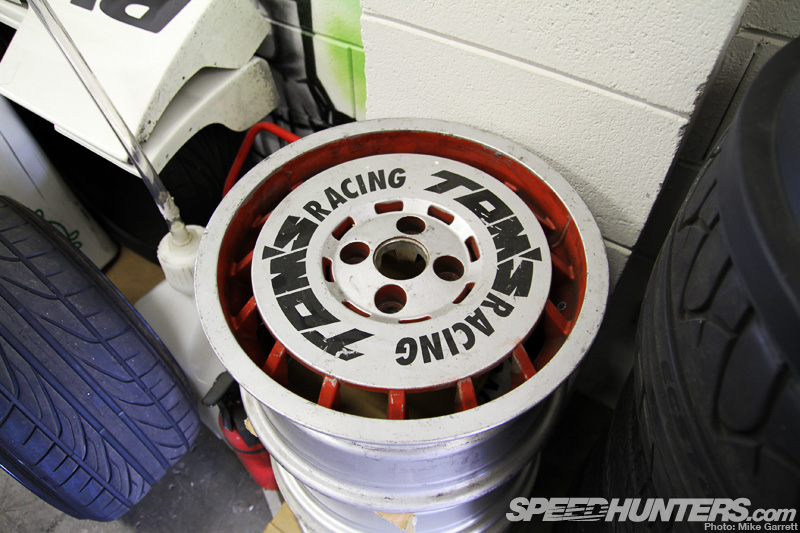 How about these retro TOM'S aero wheels. Very cool.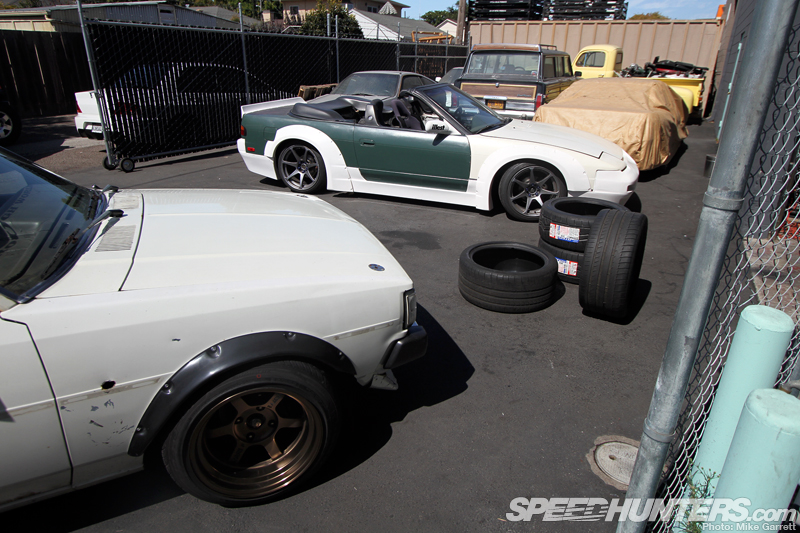 Besides the SEMA projects and RWB cars, The Paddock also serves an occasional work area for the Fatlace crew's personal project cars and daily drivers.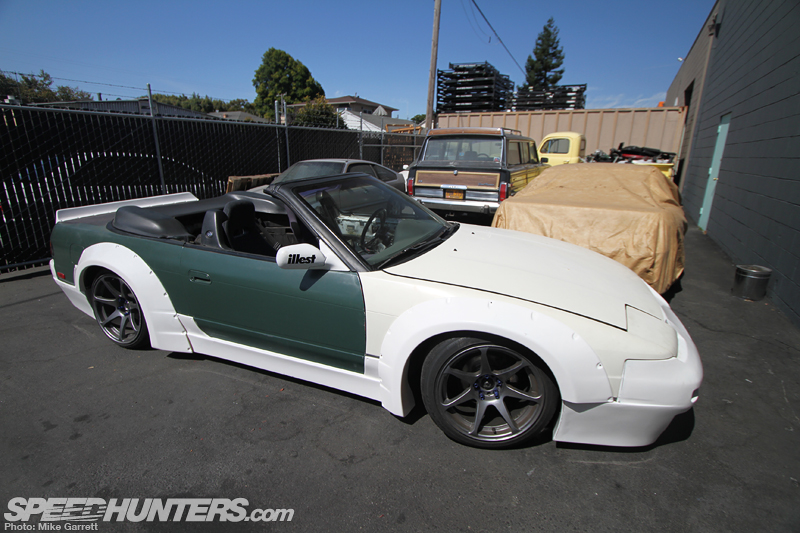 Felix recently picked up this half-completed SR-swapped S13 convertible for dirt cheap and now he's in the process of making it into a drift car. As you can see, he's already fitted a complete Rocket Bunny kit, complete with over fenders.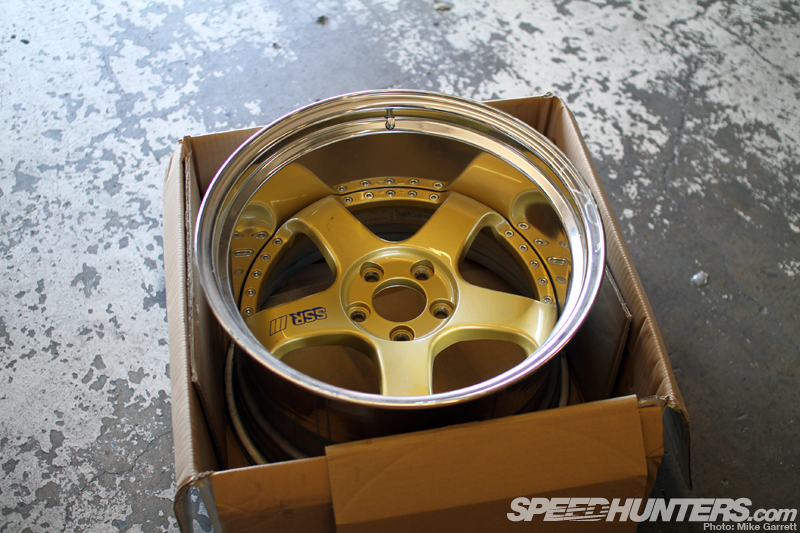 The next step is to thrown on this set of aggressive SSR Professors, which will look just right under the huge flares.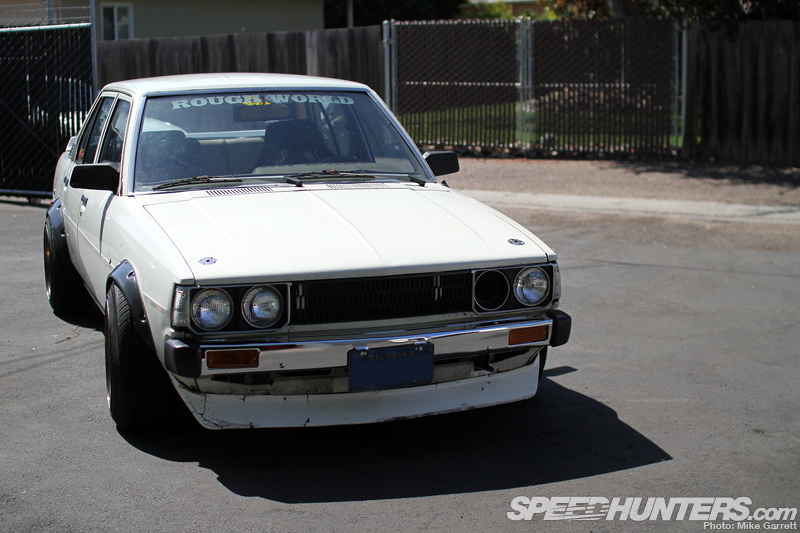 There's Todd's F20C-swapped Corolla which serves as his daily driver to and from The Paddock every day.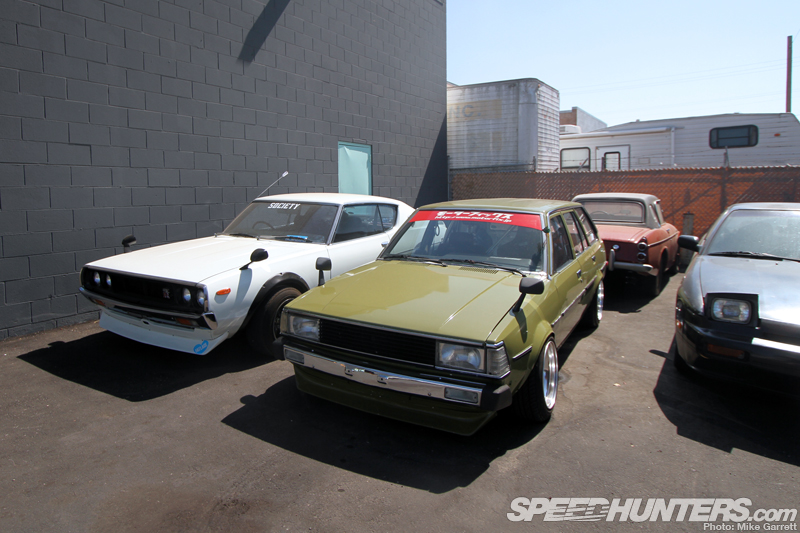 Kenny's Corolla Wagon and Felix's Kenmeri Skyline. I don't think there is a single Fatlace employee who isn't obsessed with automobiles. That's a good thing.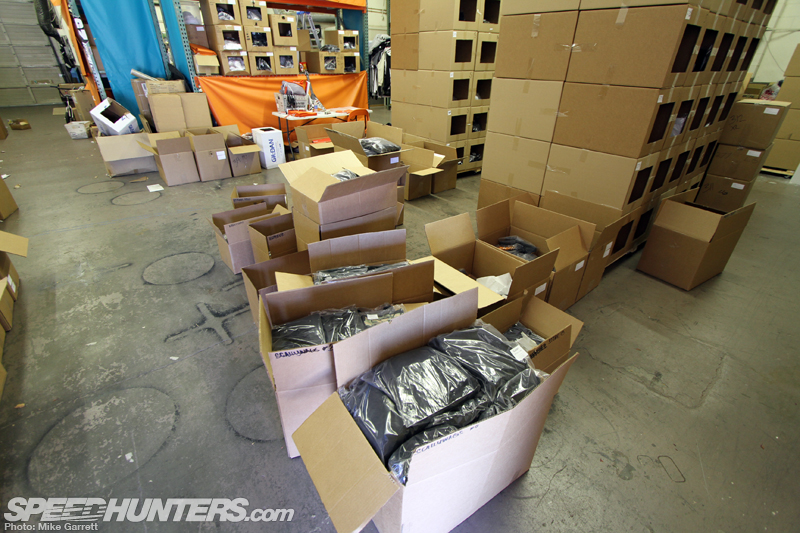 Of course The Paddock serves as much more than just a place for working on and storing cars. It also acts as a photo studio, warehouse and distribution center for the Fatlace/Illest product lines.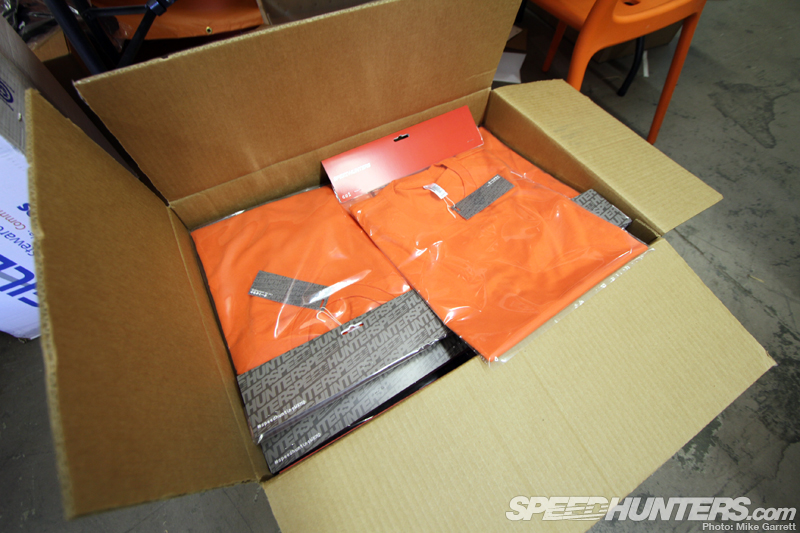 Hey, that stuff looks familiar. Fatlace is also helping us with the North American manufacture, sales and distribution of the newly released Speedhunters EDTN product line.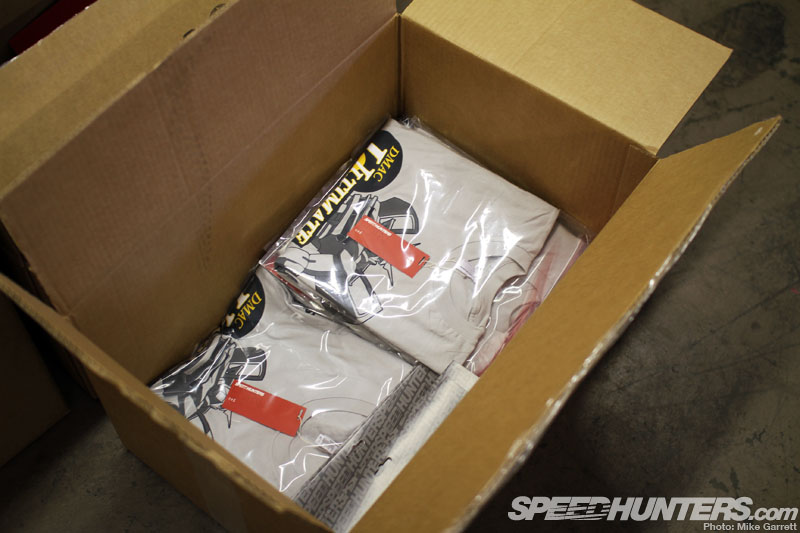 Now that the store is officially open, these goods will soon be on their way to the hands of Speedhunters fans.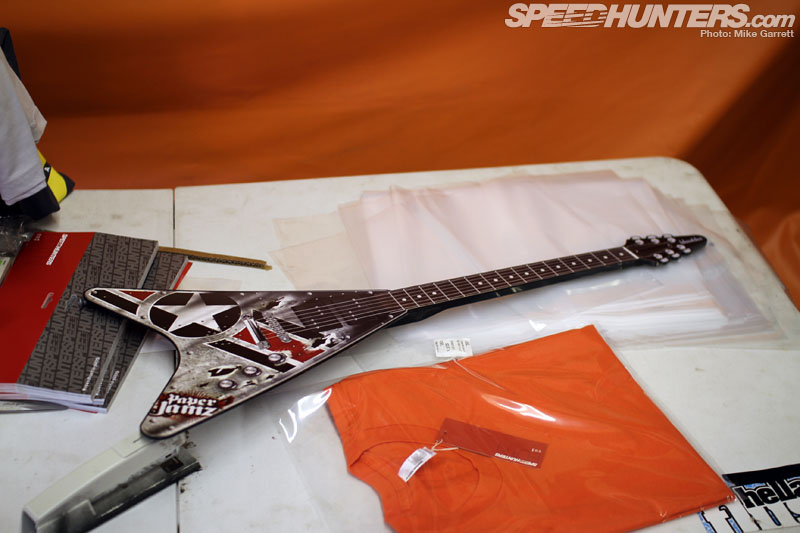 It's also not uncommon for an impromptu jam session to break out at The Paddock – using paper instruments of course.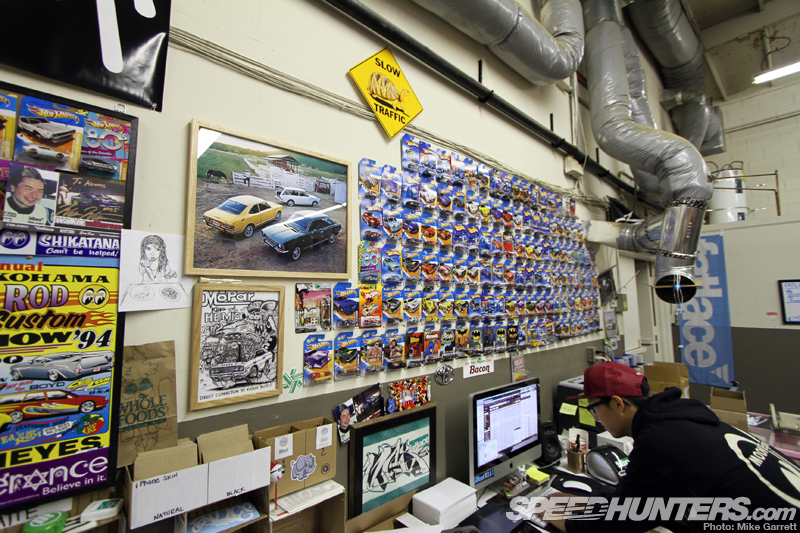 I have to say that Kenny Chow probably has one of the coolest workspaces I've ever seen. It puts my own desk to shame.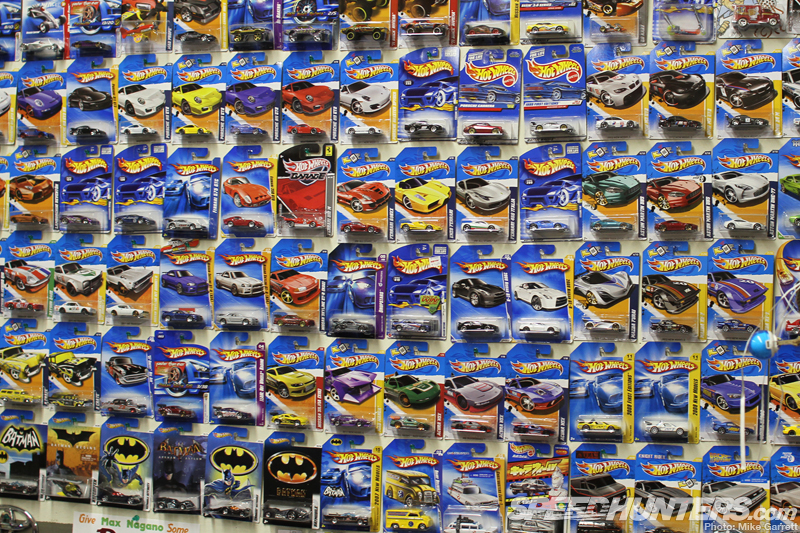 My Hot Wheels collection is also put to shame by these guys. Unlike me, they have the restraint to keep their cars in the original packages…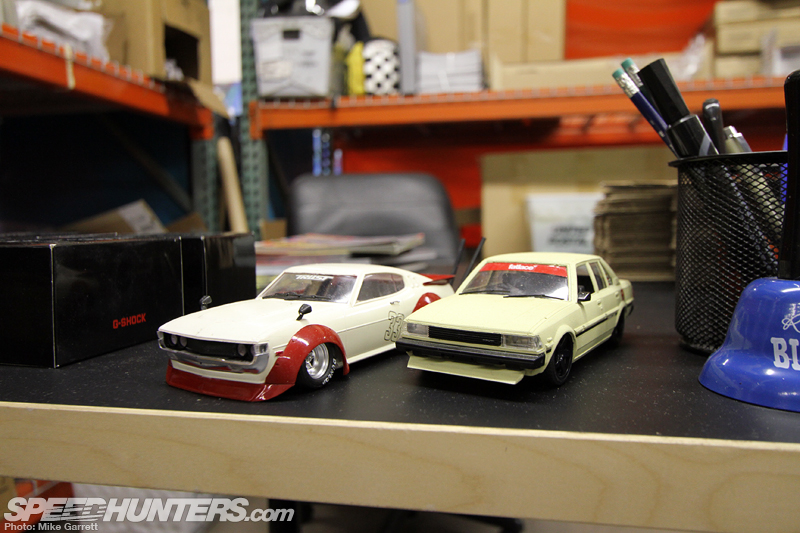 Kenny also had some slick old school Japanese models he had assembled and displayed on his desk.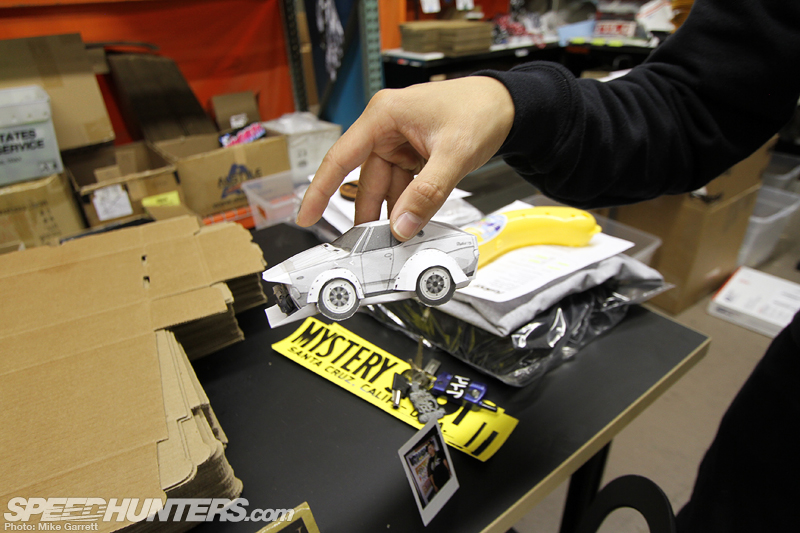 He was also proud to show me his papercraft Kenmeri Skyline. The flares and long nose conversion are his own personal touches of course.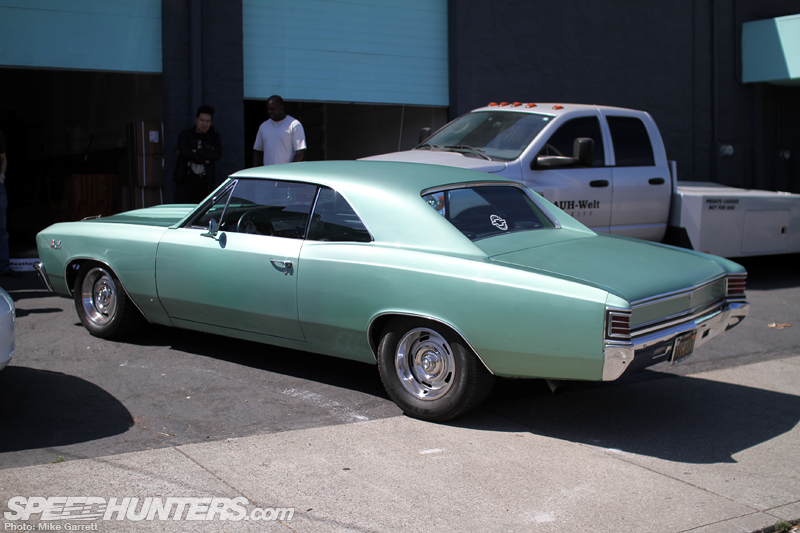 While I was there at the shop hanging out, a local dropped by driving this bitchin' SS 396 Chevelle. He had driven by a few times in the past and decided to stop by and check it out. I'm told this sort of thing is a regular occurrence and the guys always welcome people to come by and check out what they are working on.
I'd like to thank Mark, Todd, Felix, Kenny, and co. for taking the time to show me around. This my have been my first visit to The Paddock, but it won't be my last.
Now, the countdown to SEMA continues.
-Mike