It seems like only yesterday that the Speedhunters crew were in Sydney covering the World Time Attack Challenge. But a year has past, and once again some of the world's quickest time attack machines have congregated at Eastern Creek's Sydney Motorsport Park to chase the ultimate lap time.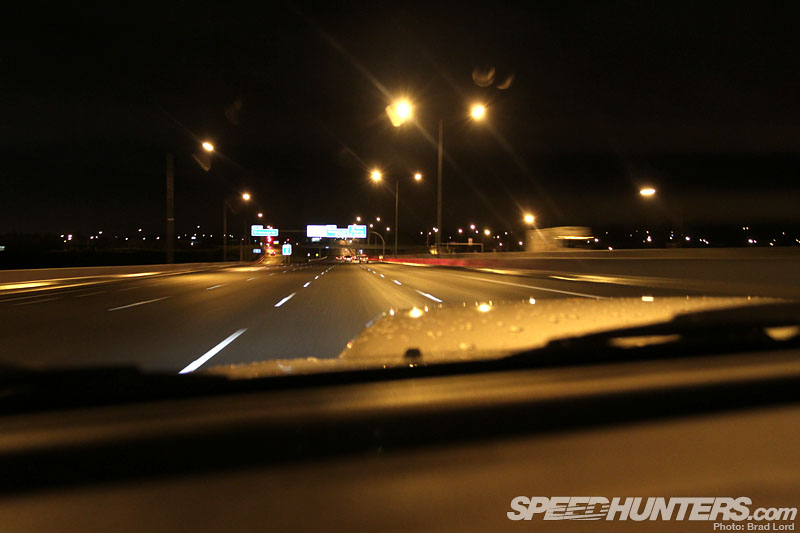 My day started early Thursday morning with a 4.30am jaunt to Auckland International Airport for a 7.00am flight to Sydney Australia.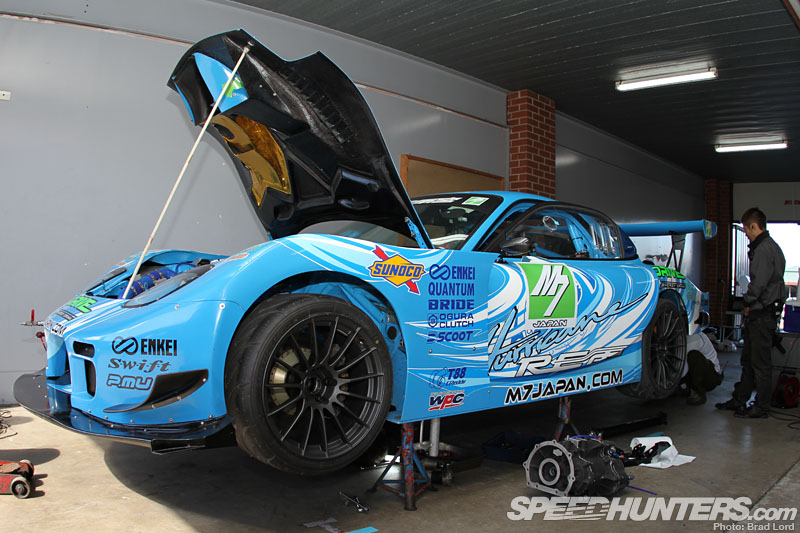 Three and a half hours on a Boeing 777, followed by a one-hour drive, I arrived at the race track where the pits were already a hive of activity.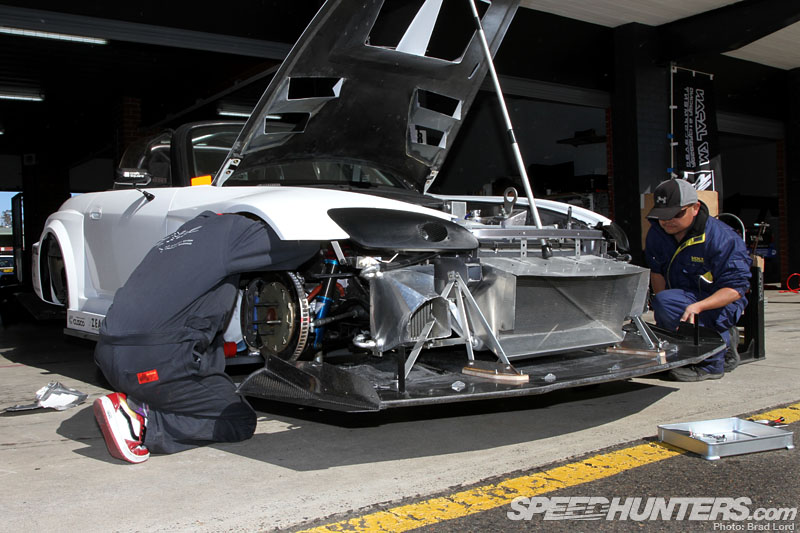 For most teams, the day before the event provides one last chance to make alterations and fine tune their set up. The Top Fuel with Voltex team were kept busy changing suspension and the gearbox in their wild 700hp/1030kg Honda S2000.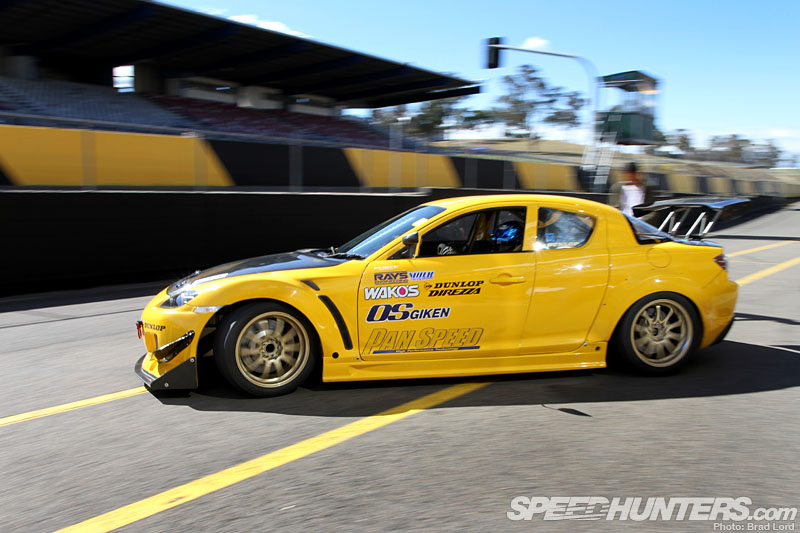 Panspeed's Pro Class RX-8 entry sounded superb flying down the front straight. Under the hood is a naturally aspirated and peripheral ported 20B three-rotor engine.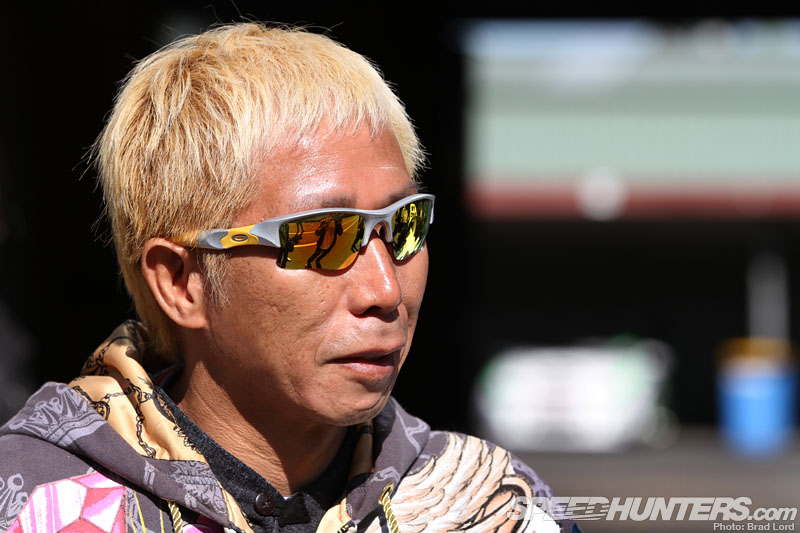 Legendary Japanese driver Eiji 'Tarzan' Yamada had a very quiet day, mostly because both cars he was scheduled to drive weren't at Eastern Creek. World Time Attack Challenge's defending champion, the Garage HRS 'Cyber Evo', was still being worked on at a workshop in Sydney, while the ARK Design/Cosworth Nissan Skyline GT-R failed to even make it to Australia. Rumor has it that the lone US entry was somehow sent to China in error!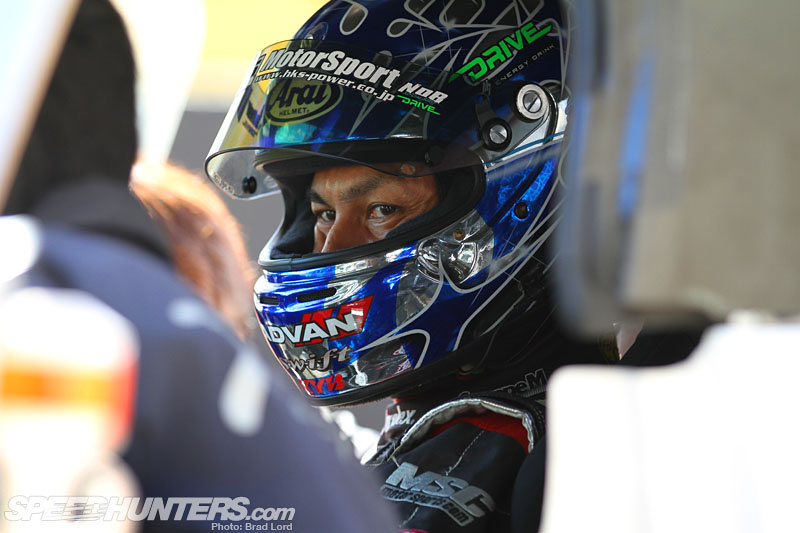 Another familiar Japanese driver, Nobuteru Taniguchi, is here too, and driving the Top Fuel/Voltex Honda S2000 as well as the RE-Amemiya 'Hurricane' RX-7 over the course of the weekend. With 700hp at-the-wheels on tap, I can't wait to see what Amemiya-san's 20B-powered machine car do!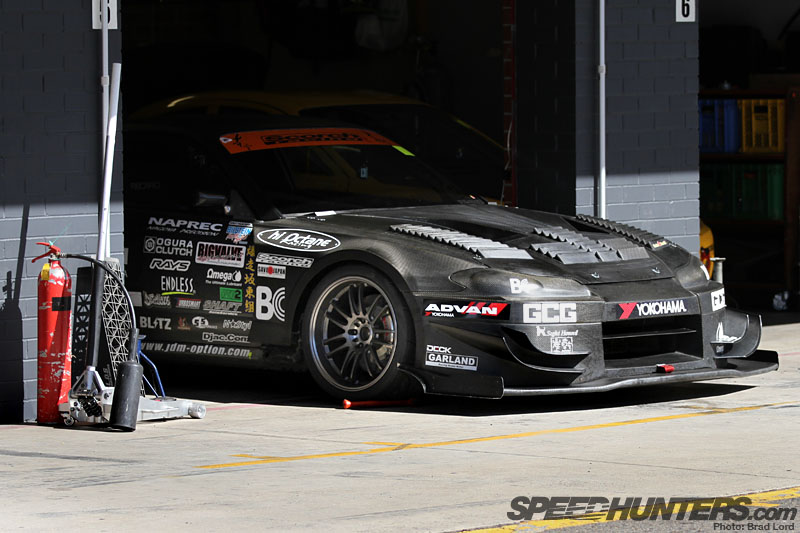 The 700hp Scorch Racing S15 was looking as intimidating as ever. Hopefully its privateer owner, Under Suzuki, will be able to better his 1:31.45 lap from the 2011 event.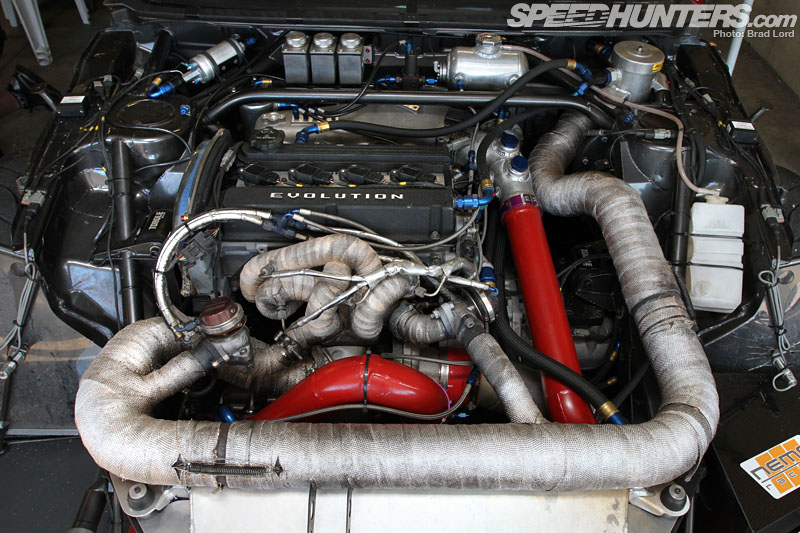 Of all the cars in attendance, it's Nemo Racing's Evo that's grabbing the most attention. With its 2.2L 4G63 engine reputedly sending 900hp to the rear wheels and a weight of less than 1000kg, it'll be a force to be reckoned with if everything comes together over the weekend. Although there was no official timing at the shakedown, rumor has it that Nemo may have gone as quick as 1:29 in testing with Chris Eaton behind the wheel. If that's true, it will surely be a contender for 2012 honors…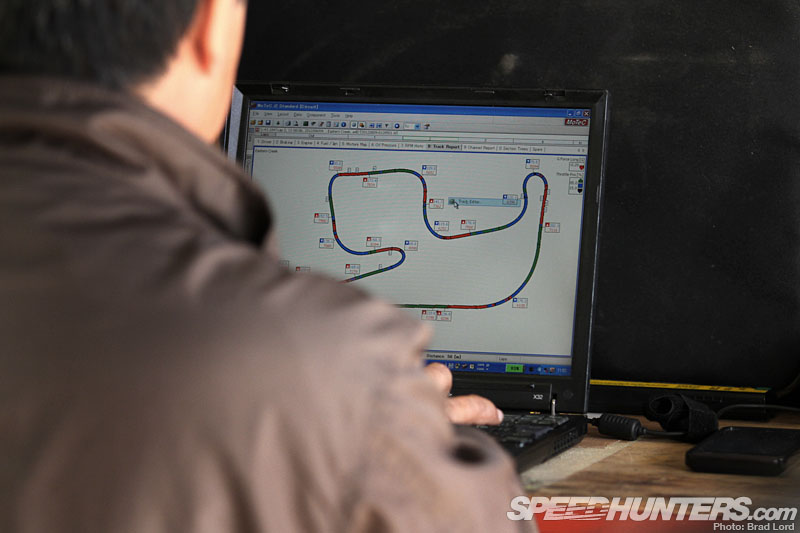 One thing's for sure, there'll be plenty of data analyzation going on over the next two days as teams try to extra every last ounce of performance out of their time attack machines…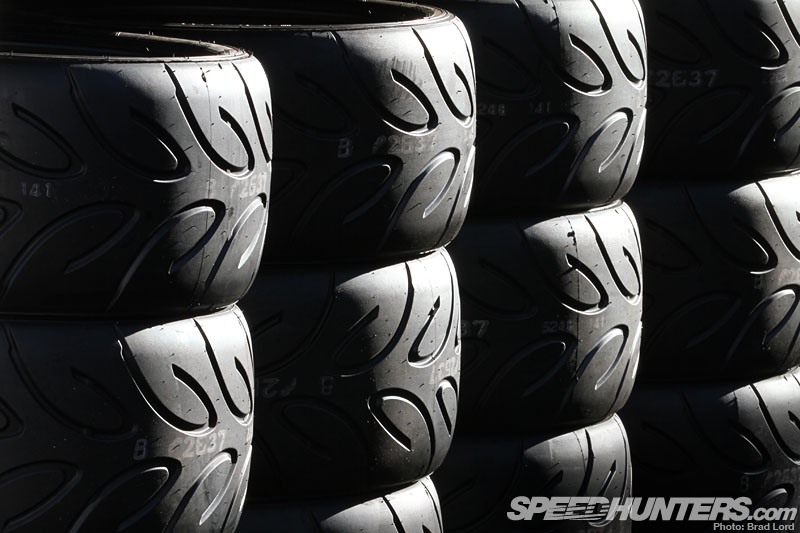 …and plenty of tires used in the process. Of course, Yokohama (World Time Attack Challenge's naming-rights sponsor) is on hand with plenty of fresh, sticky, ADVAN rubber.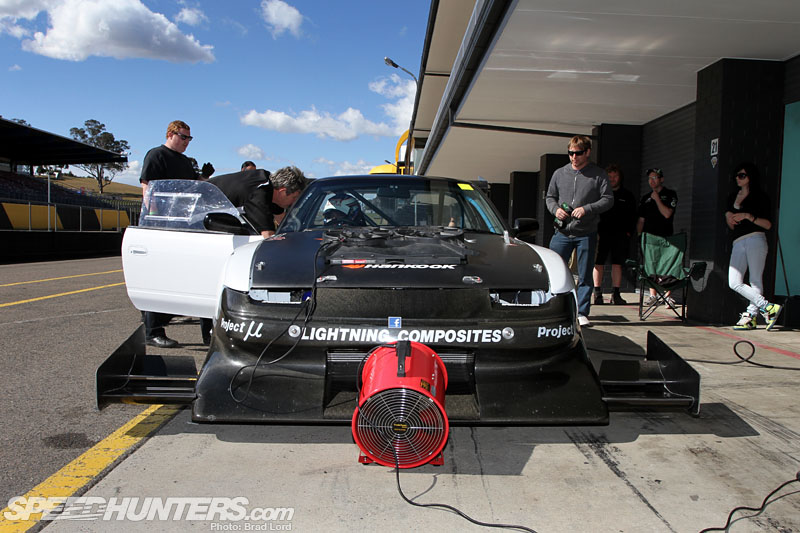 Even though this is my first time at WTAC, it's obvious that many of the local Australian teams have stepped up their game, especially in regard to their aero packages. MCA Suspension's Silvia S13 wowed everyone last year with its crazy looking Nissan. It's back again this year with Kiwi driver, Earl Bamber, behind the wheel and looking as wild as ever…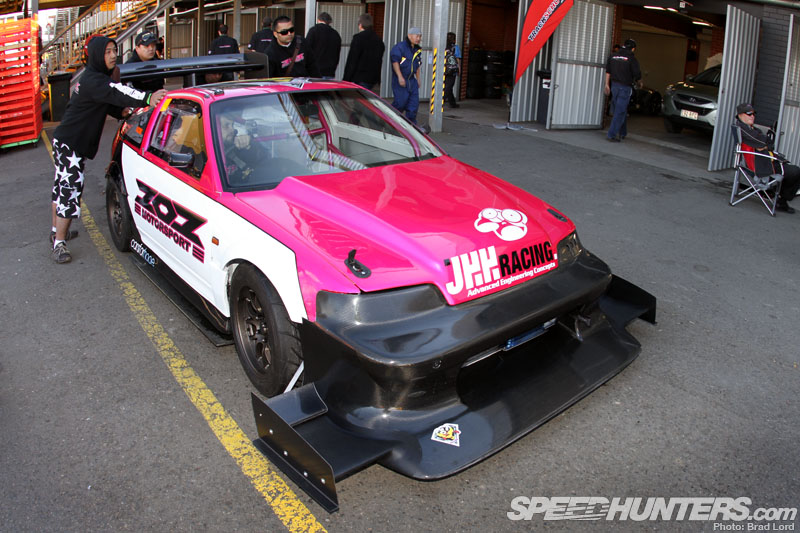 …as was this serious-looking EF-chassis Honda CR-X…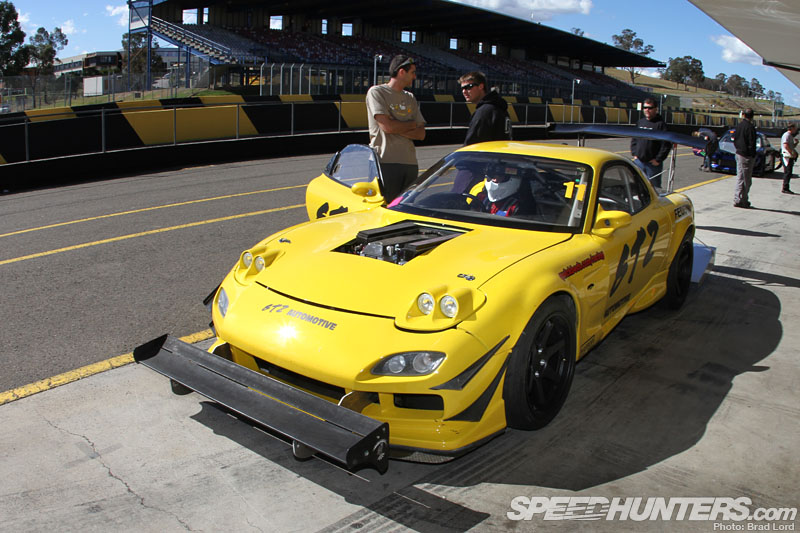 …and this V8-powered FD3S Mazda RX-7.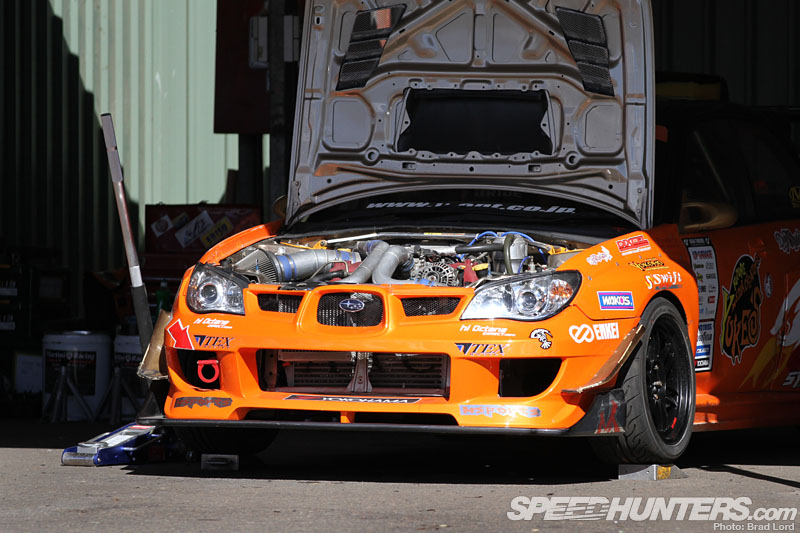 On top of the main act there's plenty more going on this weekend, including the Tectaloy International Drift Challenge. Along with a large team from New Zealand, Japan is represented this year with a two-car entry from Team Orange. Nobushige Kumokubo will be driving his rear-wheel-drive Subaru Impreza, while Naoto Suenaga will be behind the wheel of his similarly-modified-for-slide Mitsubishi Lancer Evo IX.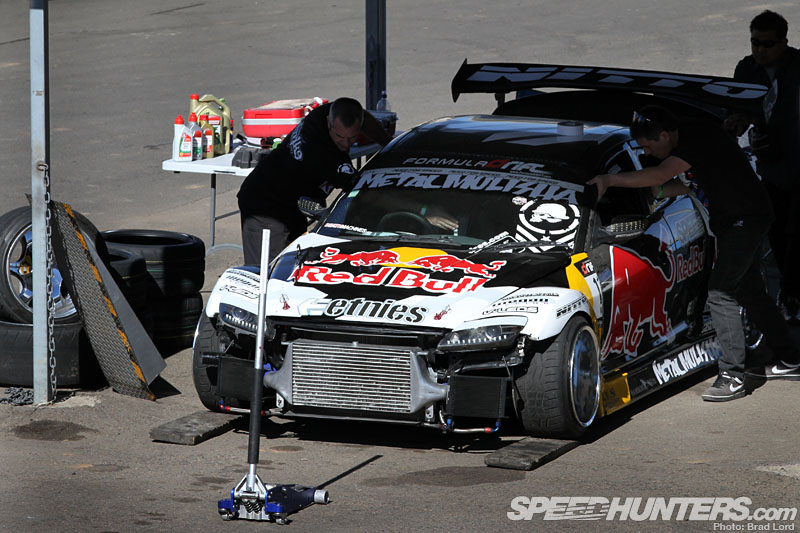 Of course, Speedhunters' own Mad Mike Whiddett is due to tear up the drift section in his 20B-powered Mazda RX-8, too.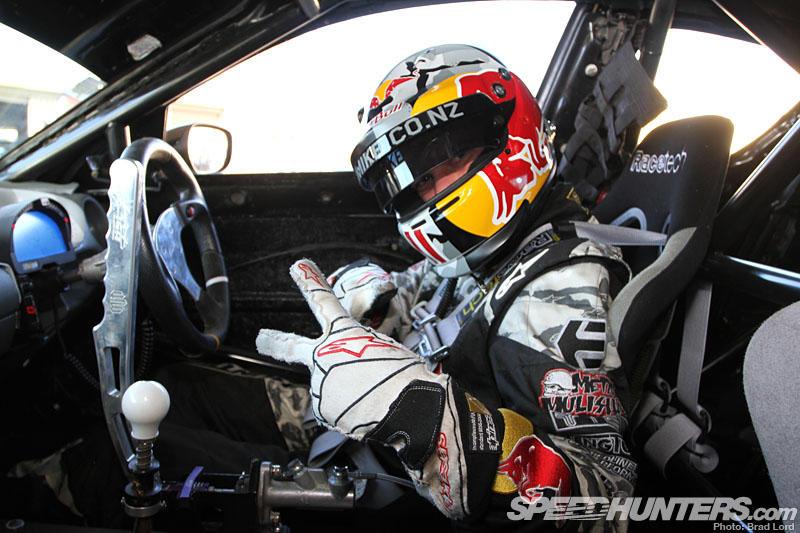 Only a few weeks on from Gatebil, Mike's amped to take on the drift talent in attendance…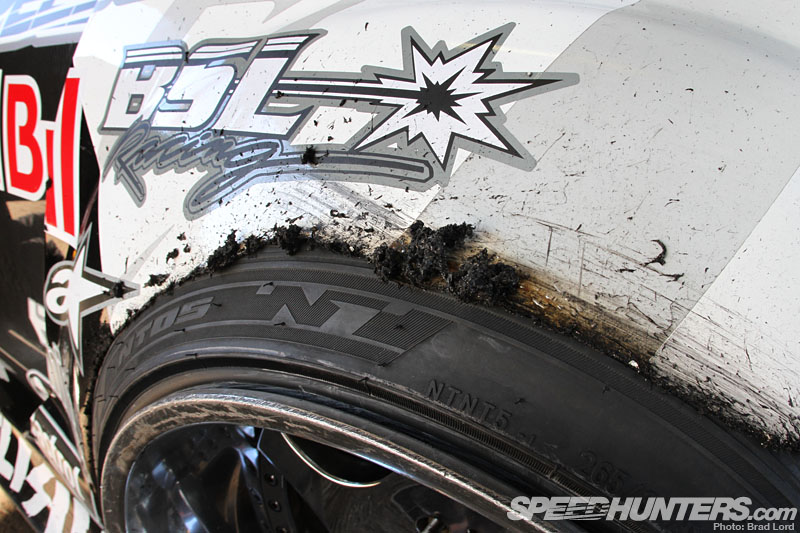 …and put on a show in typical MM style! The RX-8 is due to receive new body work and livery when it returns to New Zealand, so I'm expecting there won't be much of the kit left by the end of the weekend!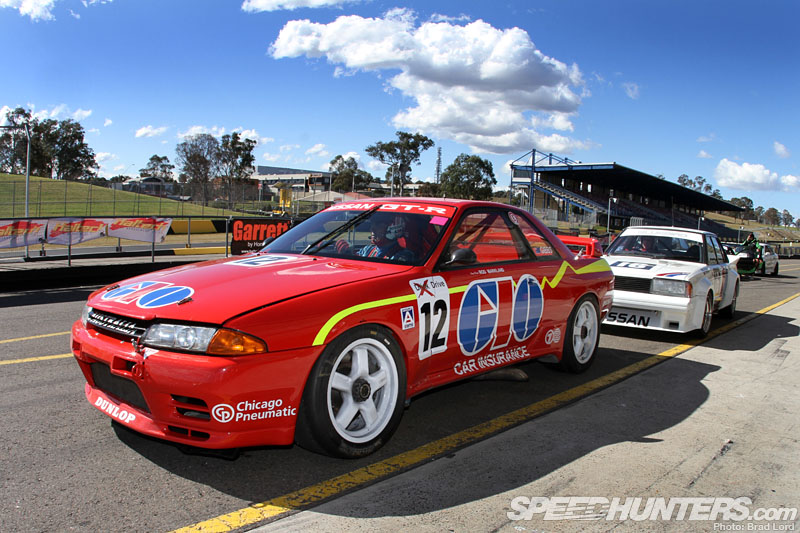 I'm also really looking forward to seeing the Motul Turbo Legends out on the track a couple of times of the next two days. The ex-Mark Gibbs GIO Nissan Skyline GT-R, and the ex-George Fury Nissan Bluebird Turbo are just two legendary cars from Australia's touring car history that will be demonstrated, along with a bunch of other racing historics.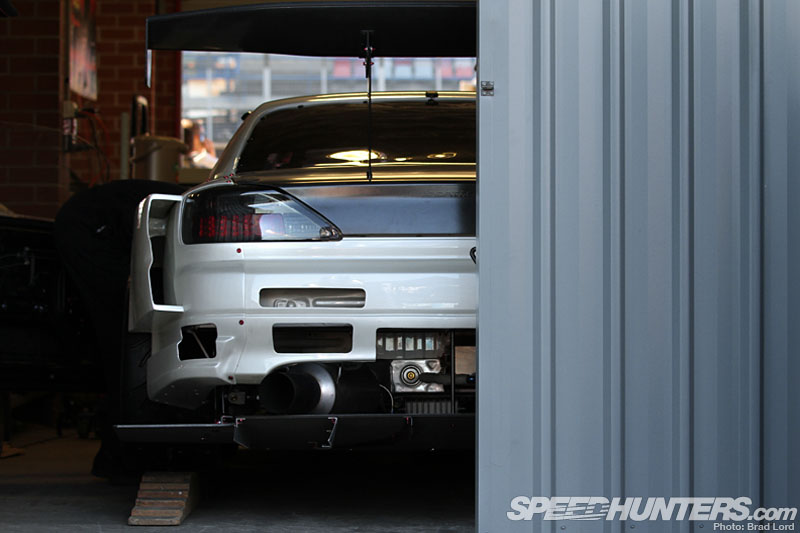 So that's it for now. As I finish this post off cars are rolling out of the pit garages and first Friday session has begun… and already the Cyber Evo's World Time Attack Challenge record has been broken by another Lancer Evo! Game on!
– Brad