Aging is a an unavoidable, albeit occasionally depressing, part of life. With age comes many great things, wisdom for starters, but somewhere along the way we often seem to forget how to have fun. Every passing year marks further separation from our former selves. But try as it might, there are some things that our inner child simply cannot let go of. In my case, a fascination with motorsport.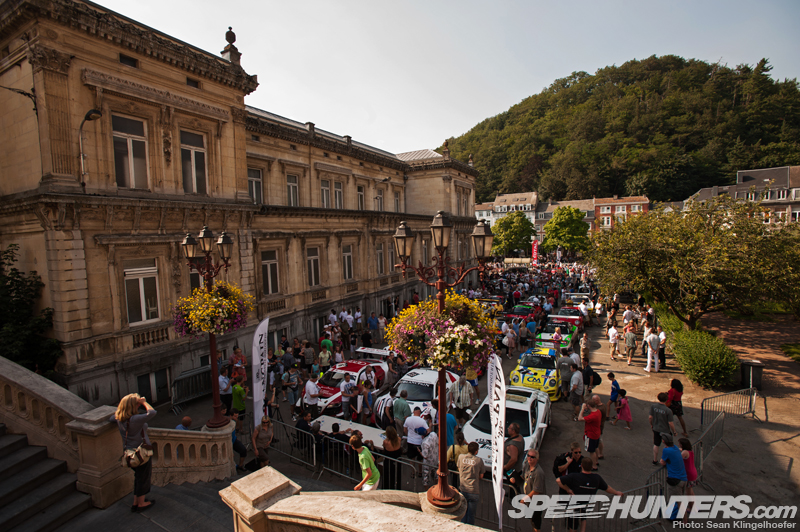 In particular, my inner child has a yearning for sports cars, and as an endurance racing enthusiast one event I have long been dying to attend is the twenty four hours of Spa. Nestled deep in the Belgium countryside, this legendary track has been one nagging box left to be checked off my to-do list. Without gloating, I have to admit, it feels pretty damn good to cross this one out.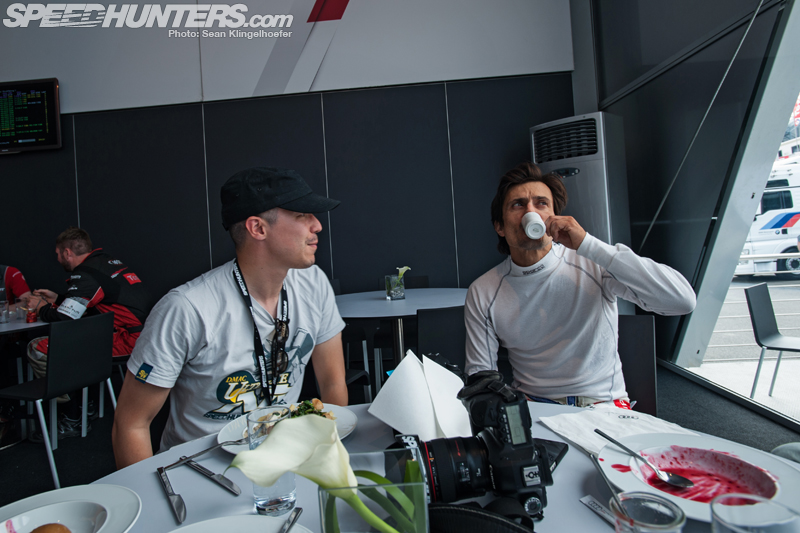 Spa is a uniquely special event and as a Speedhunter there are many things to get excited about over the course of the weekend. For starters hanging out with the racing drivers is something I quite enjoy. I try to keep my cool but sometimes this can be difficult with my inner child going berserk in the back of my head.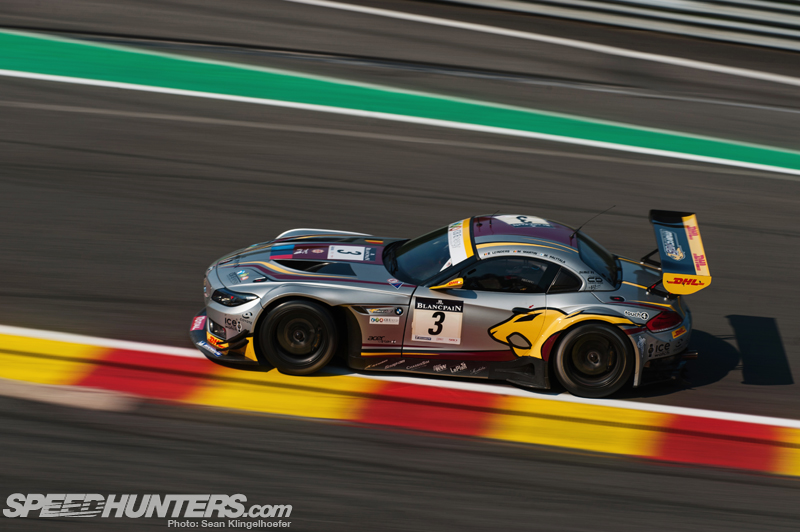 Then, of course, there are the cars – all sixty six of them. While that number might not seem staggering compared to say, the twenty hours of Nürburgring, keep in mind these are sixty six cars that are all running essentially the same specs and lap times which makes things very interesting. But we will have plenty of time to get into that later, for now, let's focus on some Speedhunting.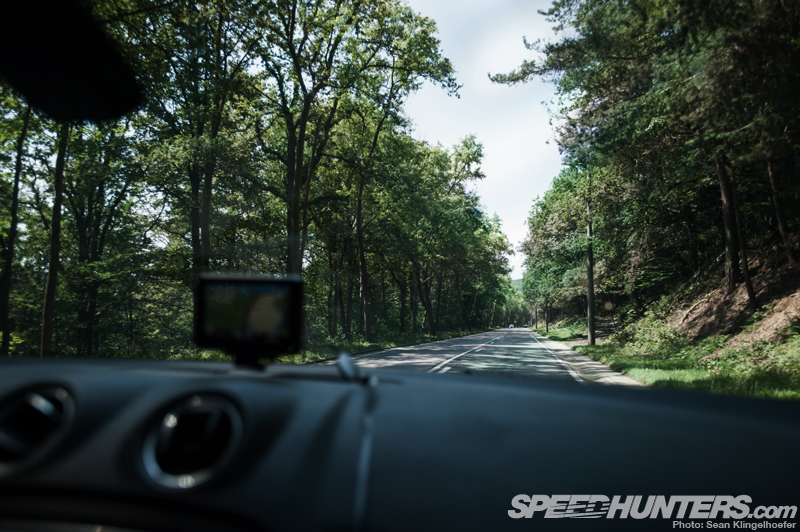 Being that this would be my first time at Spa, Rod thought it would be cool for me to talk about the shock and awe I have encountered in my first twenty four hours at the circuit. Since I could think of no reason to decline, I present a look at my introduction to Belgium.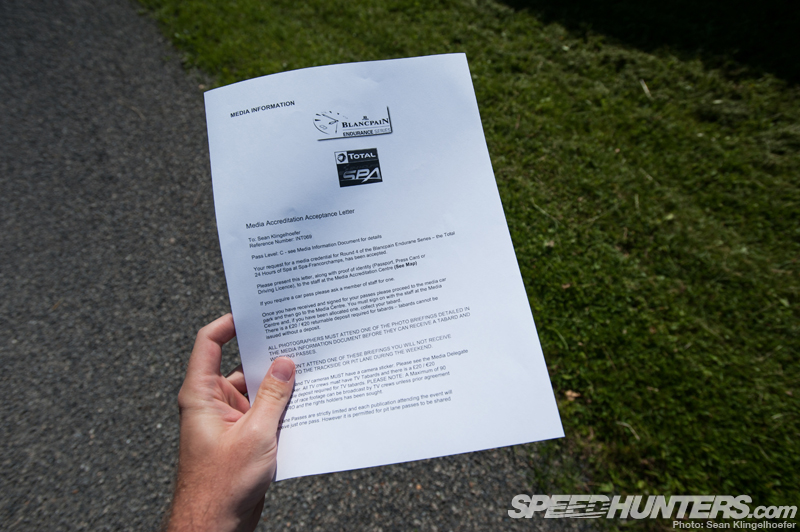 Although we never really talk about it on the site, our weekend really starts with accreditation. In order to get into the track and go about our business as Speedhunters we must first secure our credentials. The process begins with application several months prior to the event.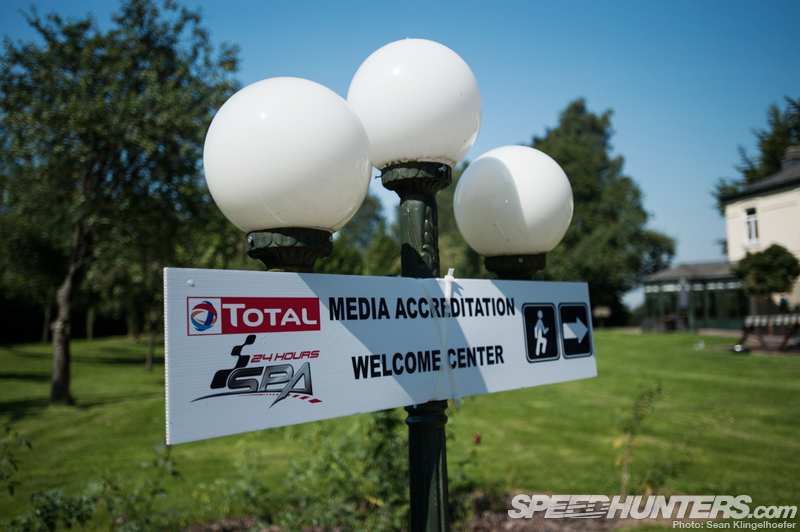 Come race weekend the first thing we have to do is find our where media accreditation is located. Sometimes this can be more difficult than you might imagine, particularly in foreign countries. Fortunately they usually make it pretty easy for us with signs clearly marked.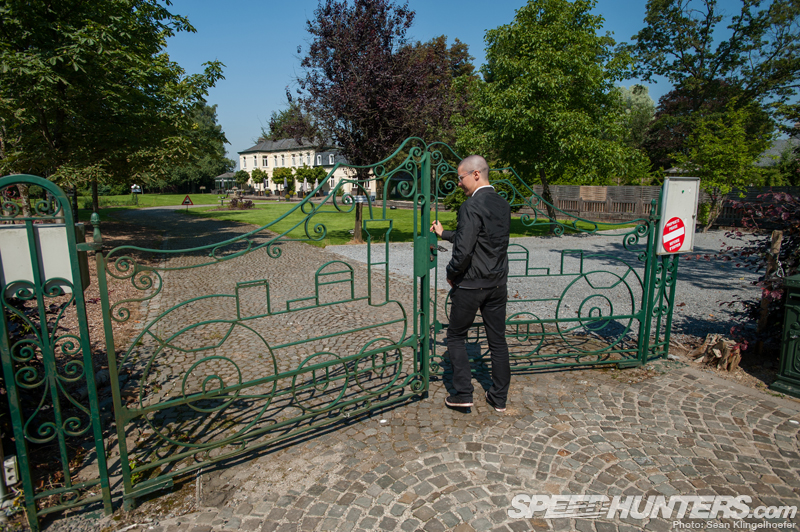 This year accreditation for Spa was located at an old train-station-turned-country-home which was a bit confusing. When we arrived we thought it a little strange that we should have to pass through a rod iron gate to get our passes, then we figured out we actually showed up too early.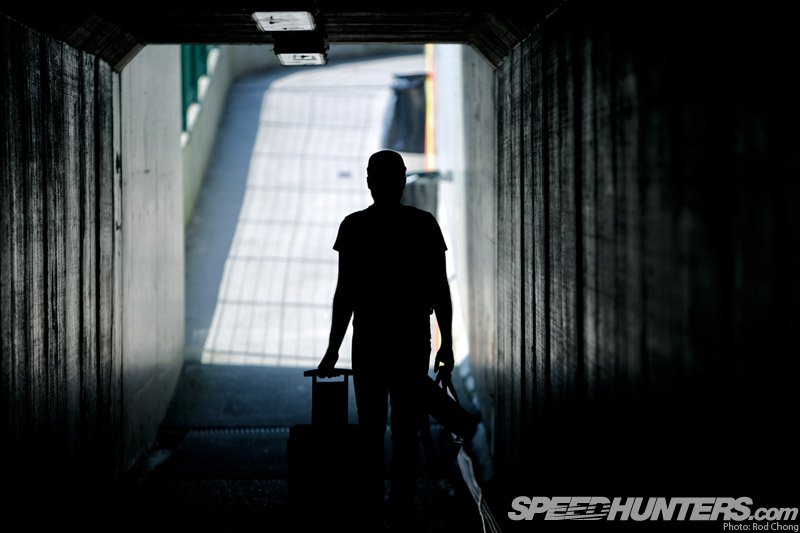 Eventually we were able to get what we needed and made our way to the track. It's always a surreal experience when you arrive at a circuit for the first time, this feeling multiplied at Spa due to it's incredible heritage.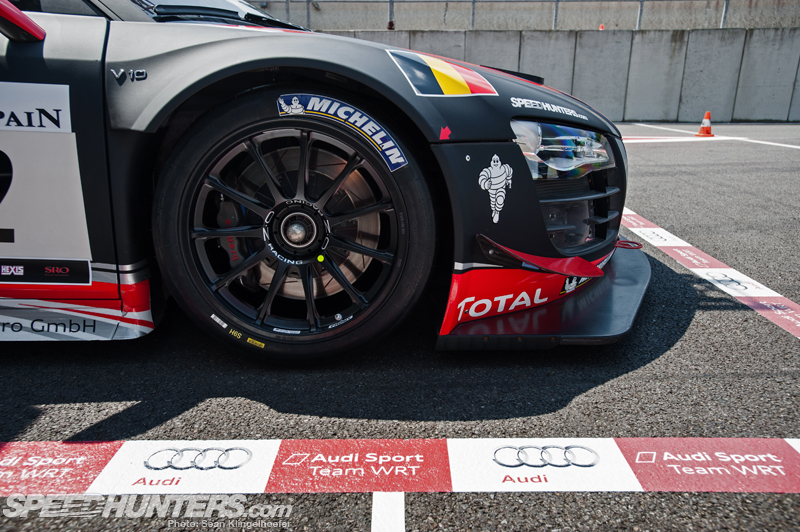 After we made our way through the paddock the first order of business was to check on our cars. I have to admit I never get sick of being up close and personal to race cars and there's a certain sense of pride every time I see the Speedhunters logo on such a badass machine!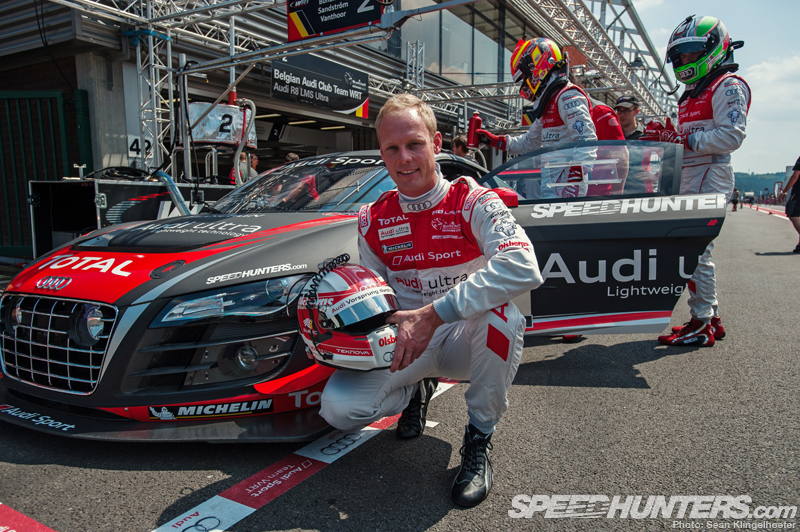 Although there was no time spent on track yesterday the teams didn't let a second go to waste. They practiced pit stops and driver changes and kept quite busy making sure everything was moving along according to schedule. During this time I took a few moments to speak with our driver Edward Sandström.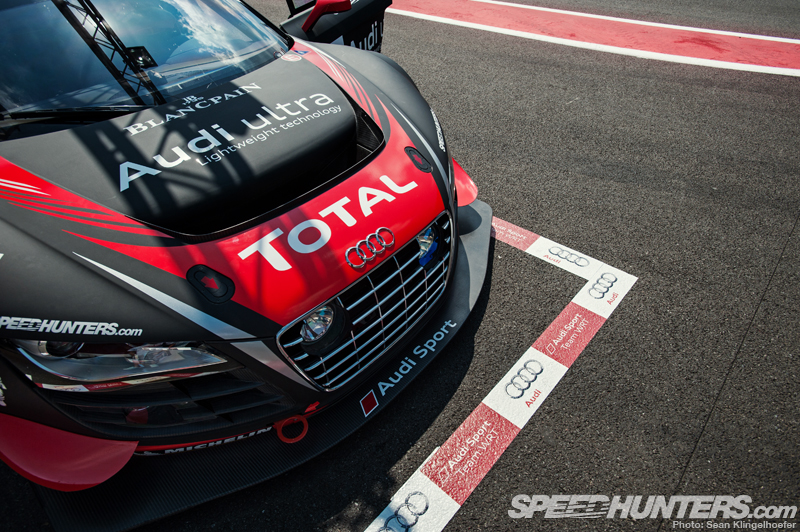 Fun as chatting it up with guys much better at driving than I might be, I had some work to do of my own. Ever since coming on board at Speedhunters I've been dreaming of a day when I could spend some time with one of the cars for a photoshoot.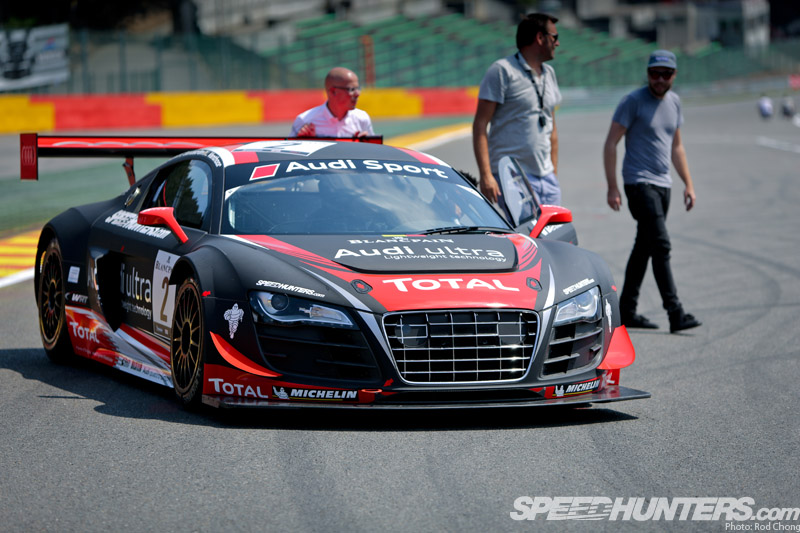 Yesterday that dream became a reality. Running on only a few hours of sleep the night before I was feeling pretty out of it when we arrived at Spa, but the thought of open racetrack and a R8 LMS Ultra was enough to snap out of it.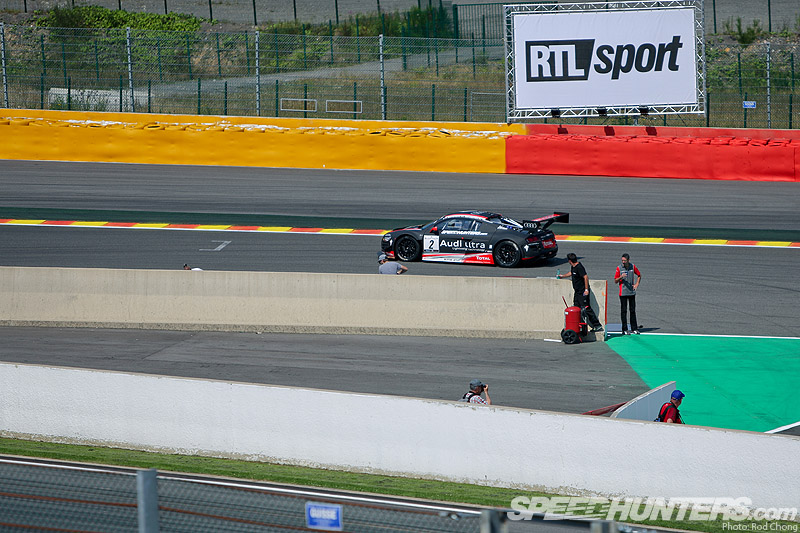 Despite the heat and lack of energy I was totally in the zone. I suppose in my case you could alter the famous McQueen quote to "shooting cars is life… anything before or after is just waiting." Although I could have spent several days shooting and still not had my fill, I think I got some pretty killer stuff and can't wait to start working on them.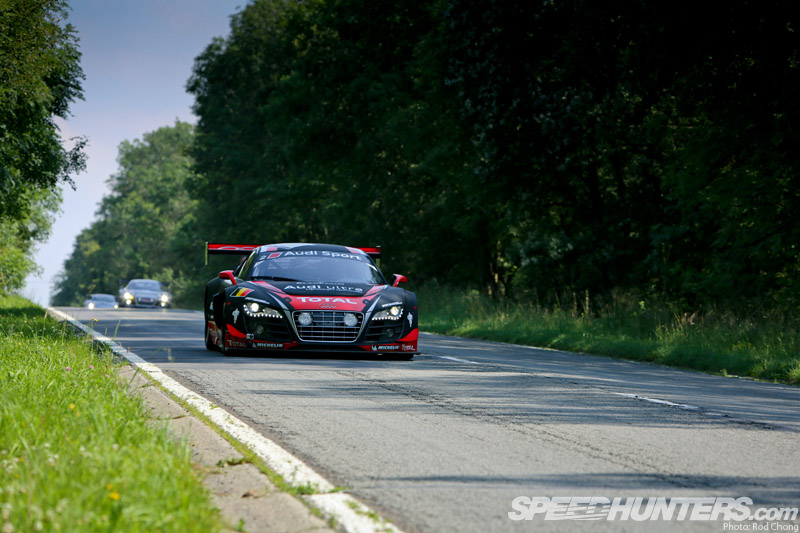 Meanwhile, as my shoot was in progress, the rest of the cars were driving into the town of Spa as is tradition of this event. While it does sadden me to some degree that I didn't get to see these monsters rolling down public roads, I was quite content back at La Source hairpin. Luckily Rod was there to catch all the action I missed.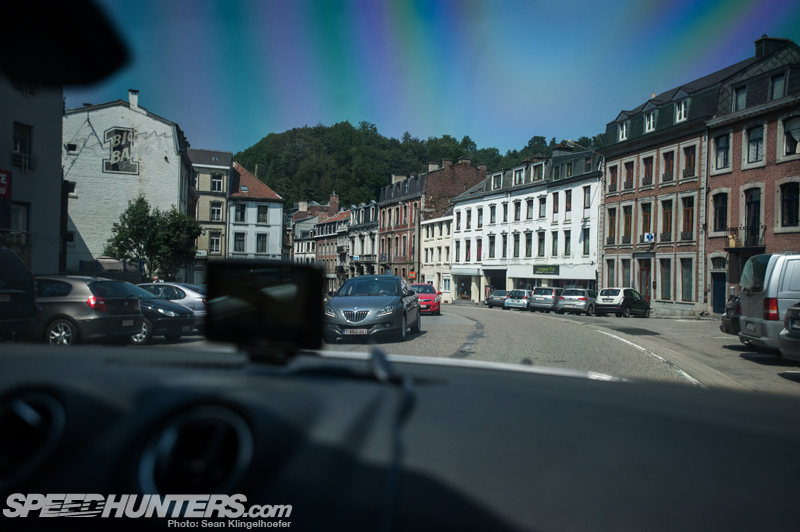 Of course the shoot would eventually come to an end and I quickly packed my gear, thanked the WRT team and headed into town to catch the tail end of the festivities.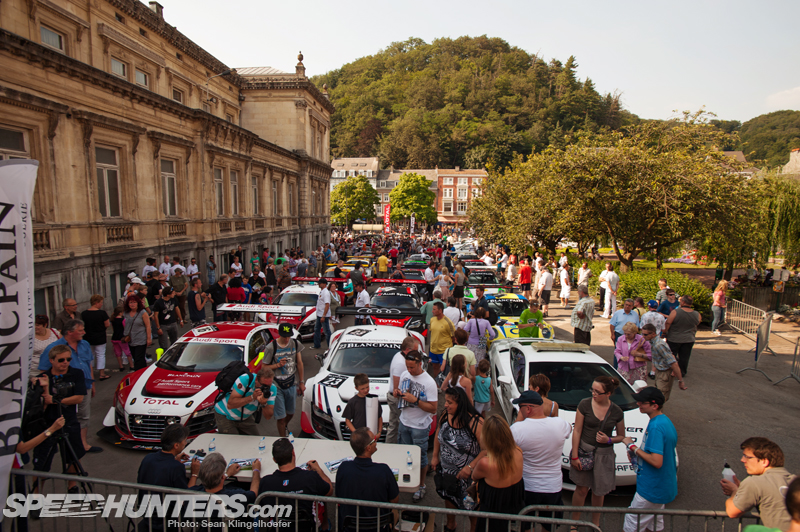 Finding parking was a total nightmare but once I finally made my way though the crowd it was fully worth it. There's something undeniably cool about the absurd juxtaposition of high tech contemporary race cars and a centuries old city.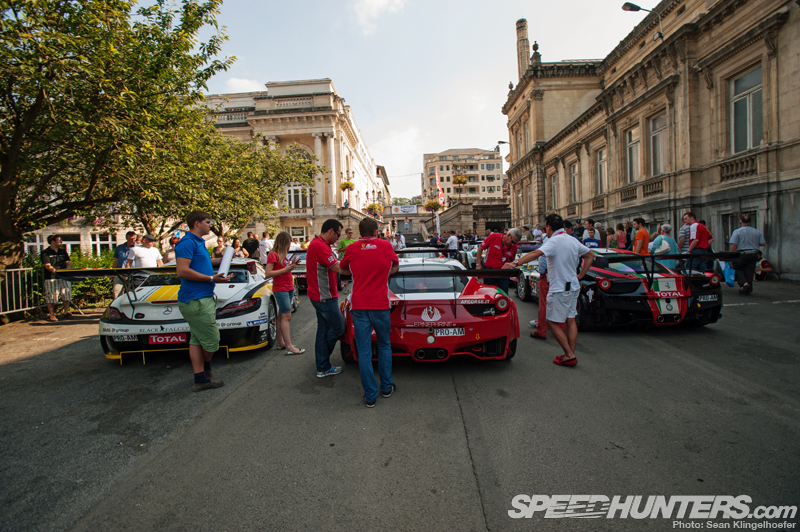 If only every day could be spent like this! I have been to many other pre-race festivities where the cars are on display for the general public, but there was a very unique atmosphere at Spa. Maybe it was just my delirium.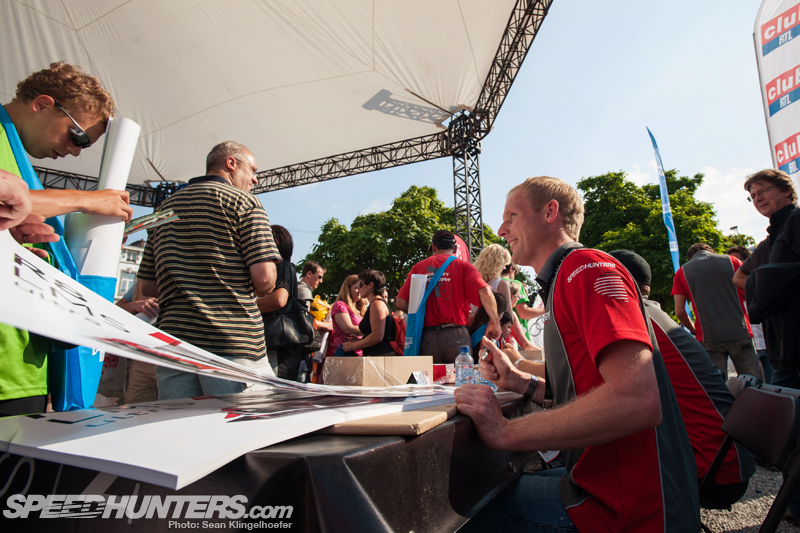 In addition to seeing the cars so close they could literally touch them, fans also had the opportunity to engage the drivers and get some autographs. Shortly after this photo was taken I grabbed a quick dinner and collapsed back at the hotel. It was too much excitement for one day.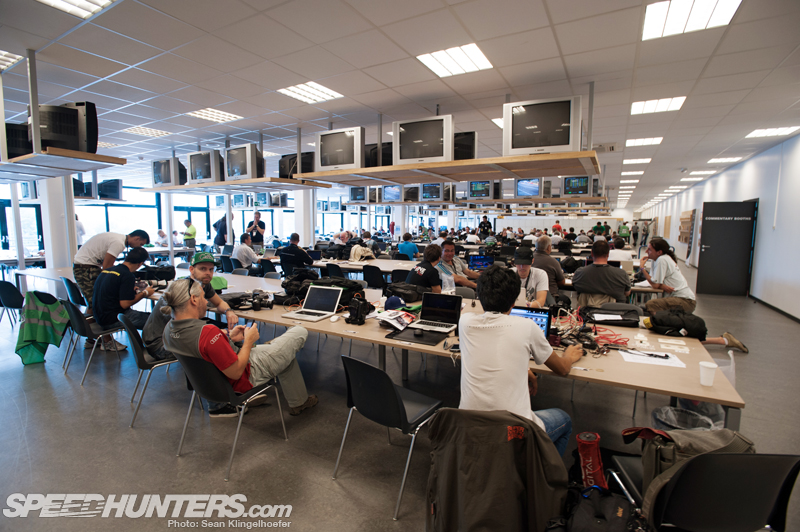 Waking up bright and early this morning the first thing we did after arriving at the track was getting settled in the media center. This is the place we Speedhunters call home during the race weekend, along with hundreds of other photographers and journalists from around the globe.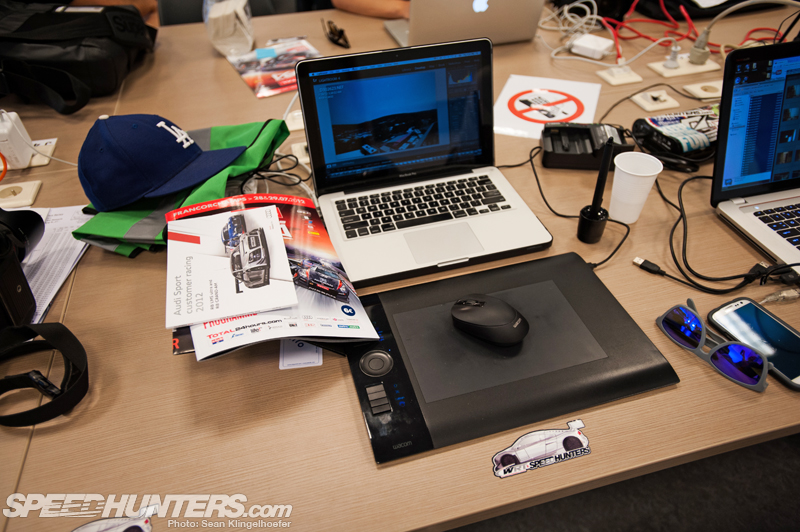 This, for all intents and purposes, will be my office for the next several days. Here you can see my Speedhunting essentials: A Macbook Pro, Wacom tablet (never leave home without it!), hard drives and of course, my questionable fashion faux pas media vest.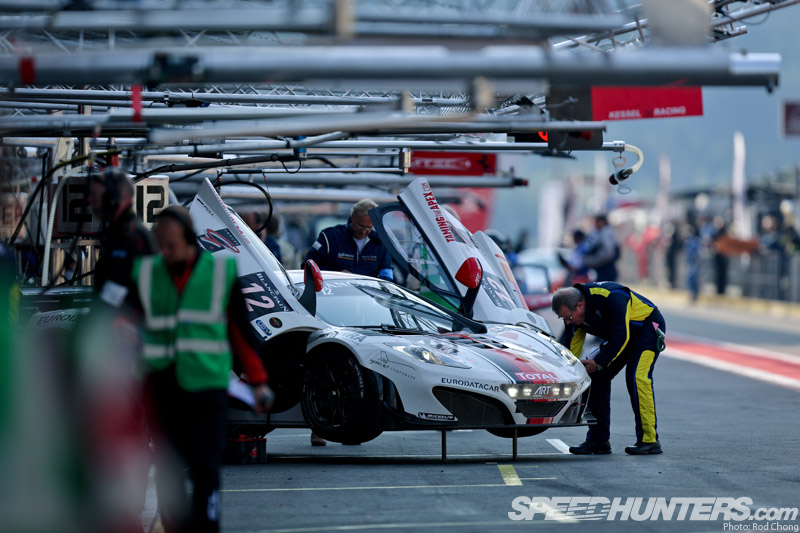 Before I was even finished setting up I heard the roar of engines outside the windows of the media center – the first session had started. I made haste and quickly affixed a lens to my camera and set off to do some shooting.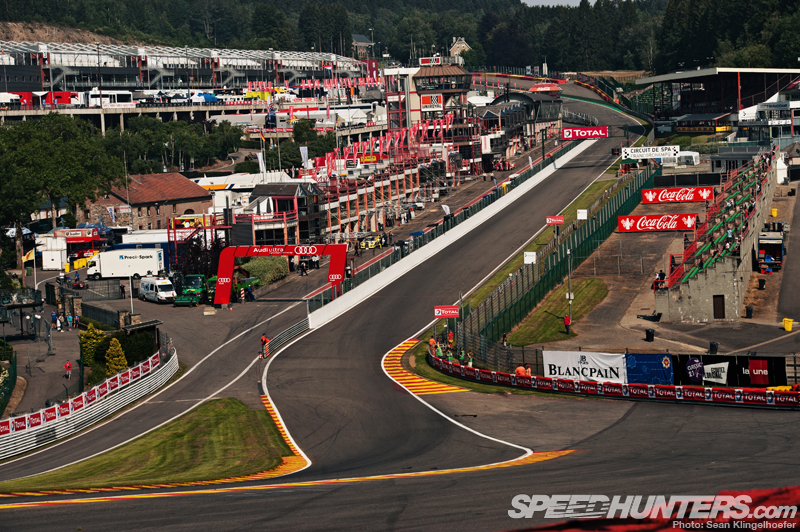 Being that this was my first time at Spa and I had missed roughly one-third of the session already, I did the only practical thing to do and made my way to Spa's defining corner – Eau Rouge. Simply no words, nor photograph, nor video game, nor in-car footage can properly convey this corner. You have to be there to believe it.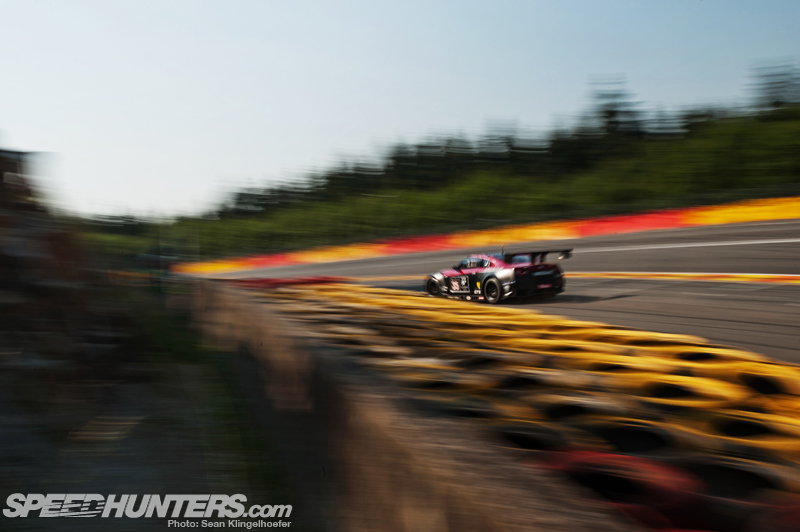 With today's crop of mega-grippy race cars combined with a much wider FIA complying runoff space, Eau Rouge isn't quite as buttonhole-puckering as it once was, but it's still a corner that will put hair on your chest. There were quite a few close calls…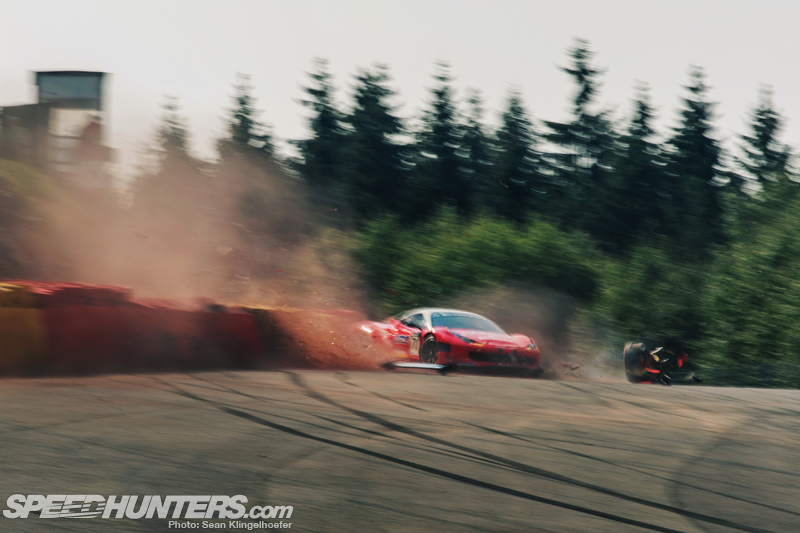 And some that weren't so fortunate. Make no mistake, get it even a little bit wrong and this corner will make you pay. I can only imagine how intimidating it is making the run into it for the first time.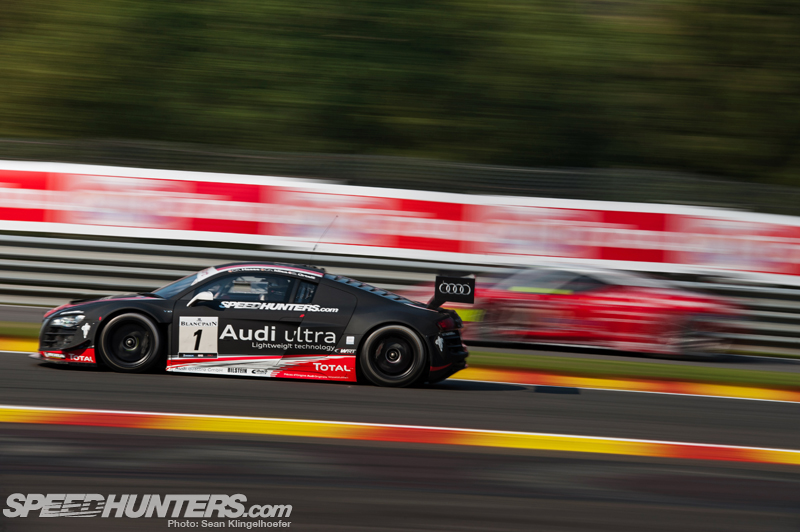 Yes, there is much to be excited about indeed, but perhaps nothing more so than seeing the numbers 1 and 2 on our cars. As last year's winners and Belgium locals, WRT is certainly one of the favorites this weekend.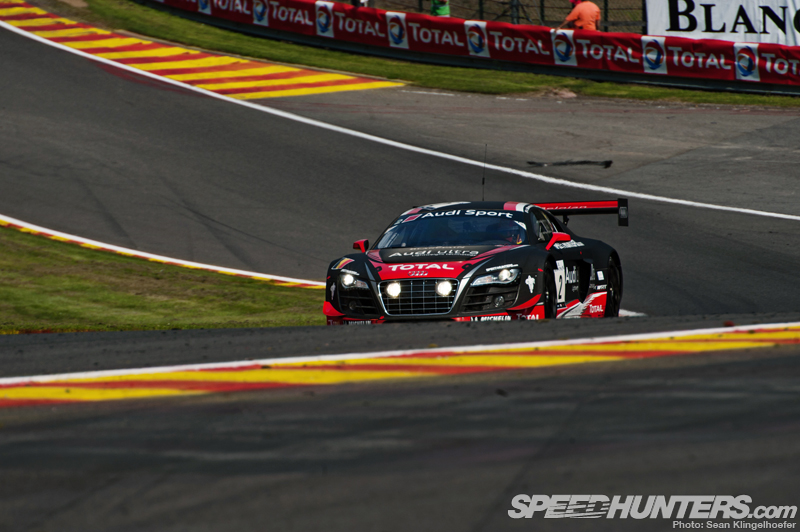 For fear of jinxing everything horribly I will say nothing more than this; I cannot wait to get out there trackside and see what the boys can do. It's going to be one hell of a weekend, surely one that my inner child will never forget.
Speedhunters at the 2012 Spa 24 Hours
More stories from Sean Klingelhoefer on Speedhunters
-Sean
---
---
---