Introductions are important, but I don't want to use up valuable space with analogies or stories that subtly introduce you to the subject. No messing around, this is Roarin' Rat. A 700bhp big block and blown legend, originally built in 1978 when it was just 21yrs old. It runs low 10s on the quarter mile and although it looks like it would rip your face off, it's more like an old prize fighter that keeps on knocking out the young pretenders…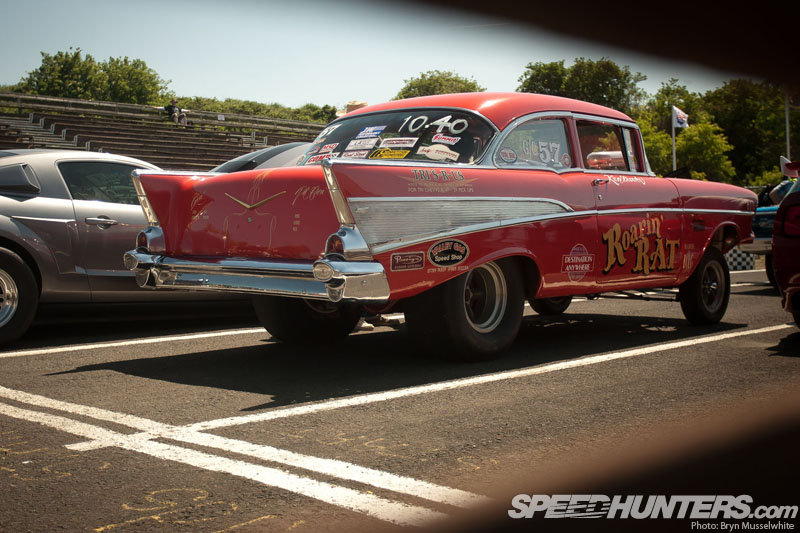 In the UK, the Rat is a very well known car. But even using the word 'car' seems kind of wrong, this ceased being a '57 Chevy the same as all the others when it was given a name. Something that we'd like to see more of…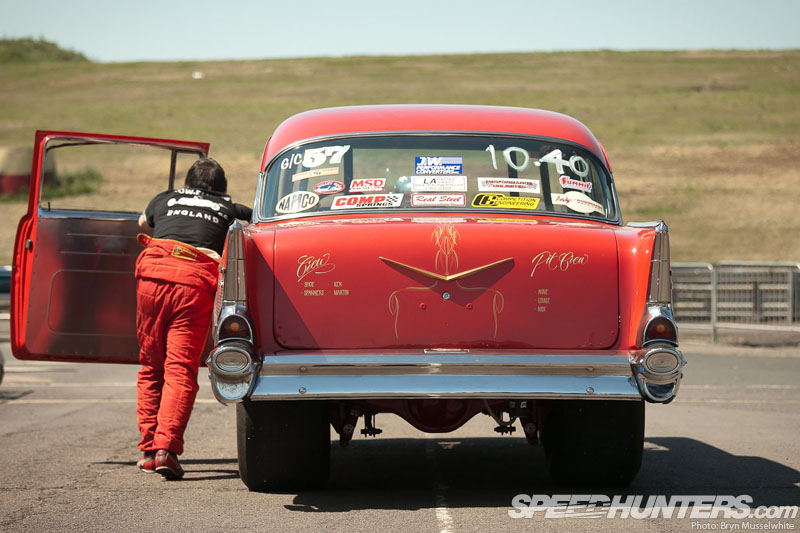 Ken Brookes is the man pushing the full metal bodied '57 above, his history being interlinked with the Rat since way before he owned it, "My uncle was really in to American cars. Plus I worked during the school holidays at the local US air base cutting the grass."
Growing up in the south east of England, the American cars that Ken saw left him transfixed, "I used to go to the motorpool all the time, I think the main guy at the base had a split window Corvette Sting Ray. There was also a fully fendered '34 hot rod, I've been in to them since then really. I think it was the fact they were different to anything else, if you walked around Newbury town centre in the late 60s, there was the usual UK stuff. Cortinas, Farinas, but nothing that made you go wow… You see a Tri Chevy, Camaro or Stingray and you pay attention."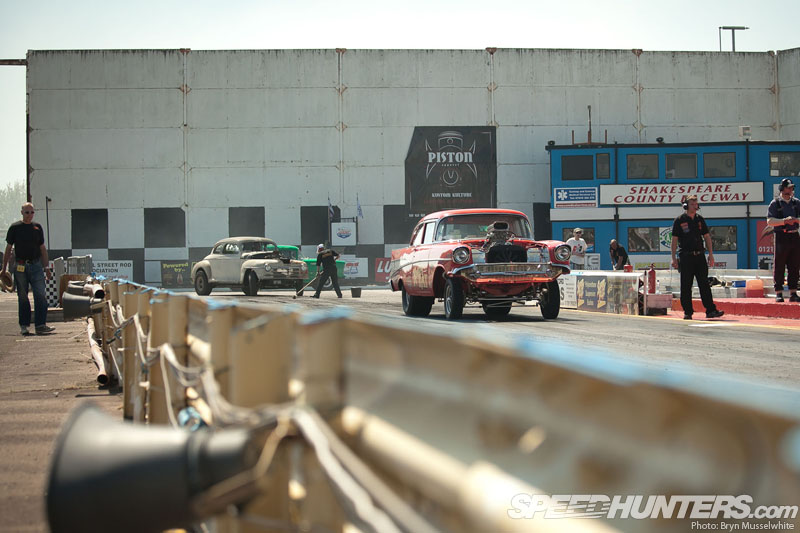 Ken first went drag racing in 1972, at an airstrip called Blackbushe which was a popular venue in the UK at the time. For him it's always been the oddball vehicles which have attracted, drag racing being a fairly new sport in the UK and hailing from America meant it was different, exciting and quickly became popular. Ken jumping on for the ride.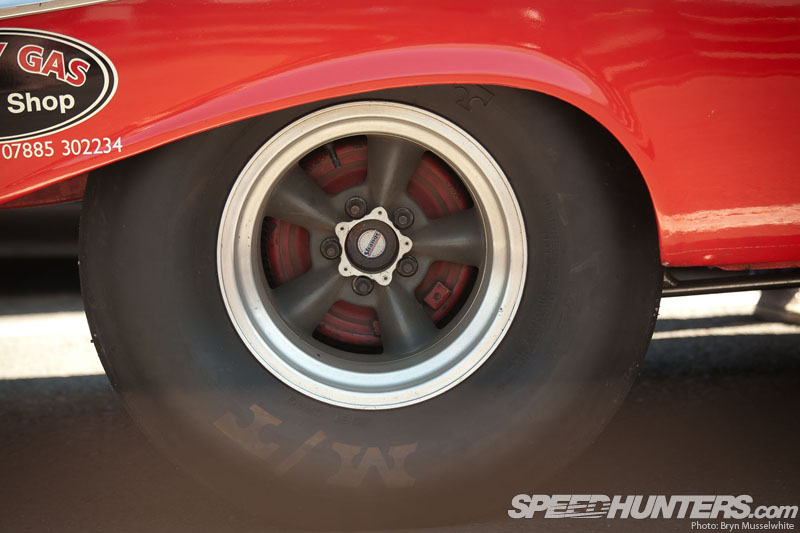 By his own admission, Ken is bad with names, but cars are a different thing and he remembers the Rat well, "It was just one of those cars that was there, in the era in the late 70s the UK had a lot of good show cars. I can remember seeing the Rat before it was actually the Rat. It turned up at a drag day held at RAF Wroughton, it was black, a big block powered '57 Chevy. I seem to remember they didn't let it run, but I just thought it looked so good."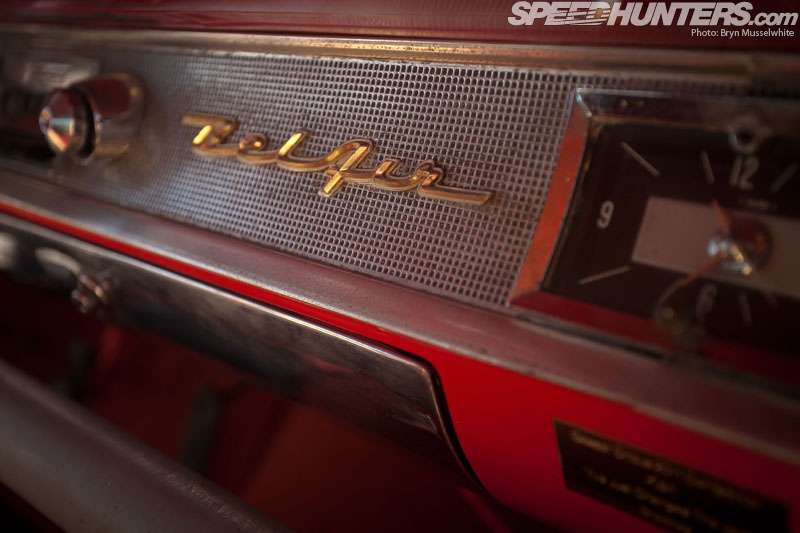 So what do you know about it being built in to a gasser? "There's a lot of heresay and myth, but as I understand it the car was imported in '76 and it was yellow. Then it became black, and pretty quickly then got built up as Roarin' Rat by Slick Tricks who were a custom outfit back then. Rumour was that it owed the guy 25k sterling, to put that in perspective I bought my first house at the same time and it was 15K."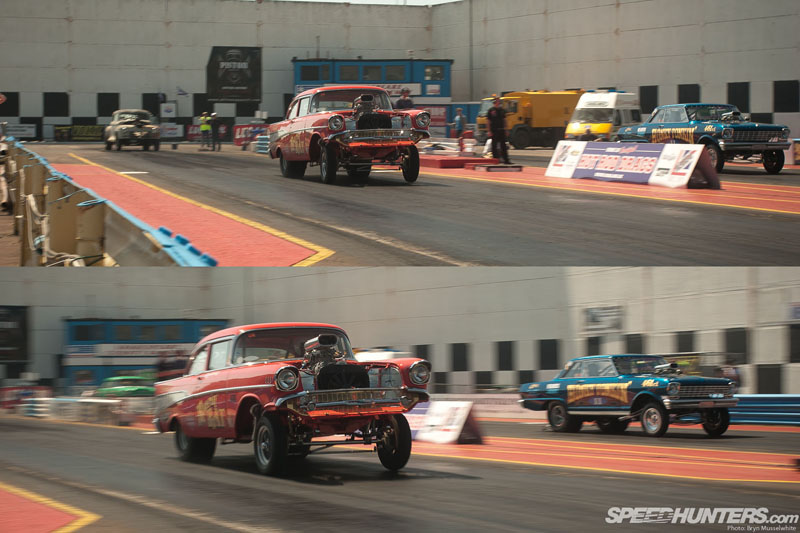 The newly completed Roarin' Rat, named by it's first owner, was featured in Custom Car Magazine in 1978. Looking pretty much exactly as it does today.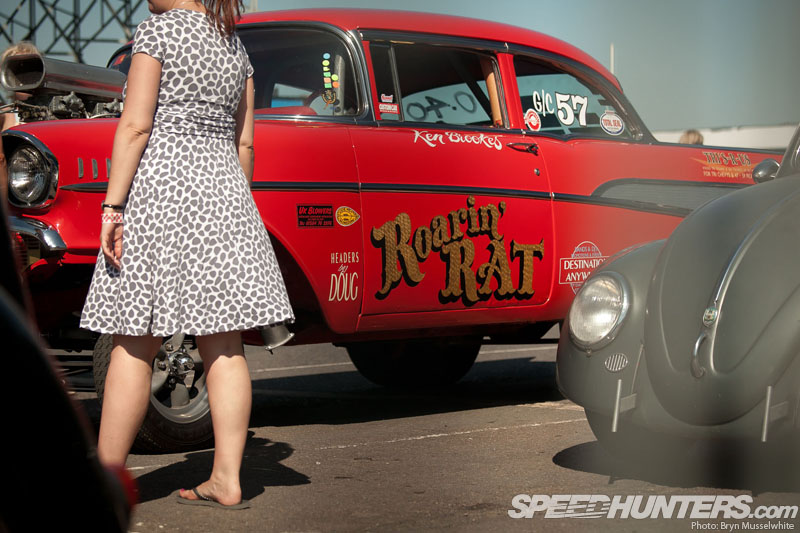 Sat alongside this Cal-Look beetle here at Shakespeare County Raceway, the Rat just has such a presence. Recreating a thousand traffic light drag races from the late 60s in California.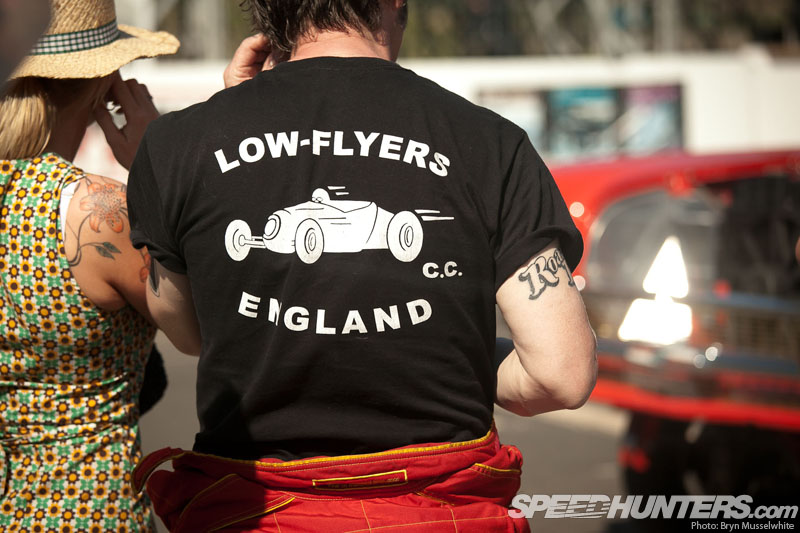 The story of how Ken came to be the custodian isn't a simple one, as he explains, "I was a guy who was in to cars, but I never had any money. So I could never afford a Tri-Chevy. Then we were at a Swapmeet in Reading in about '96, we were wandering about and saw that Pop Browns had a for sale card on his stall. I was looking for something at the time, I picked up the card and he said, that's the Rat…"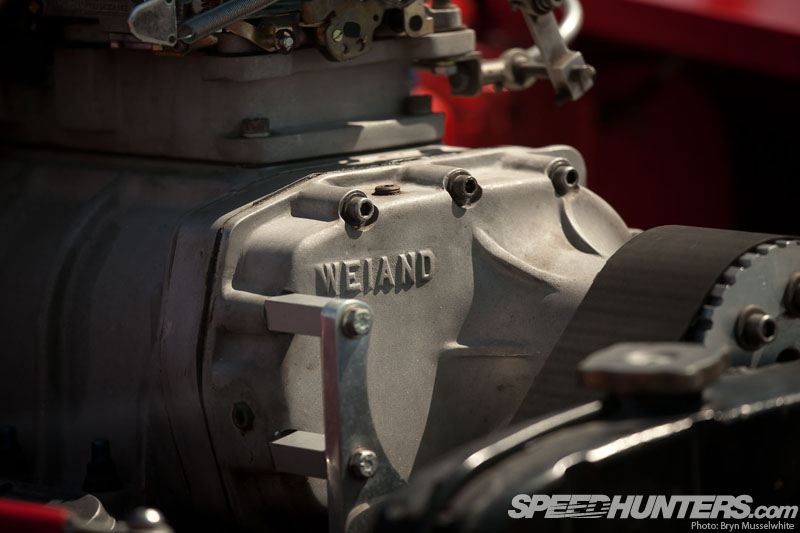 With that one word spoken in relation to a postcard sized advert, Ken knew exactly what he was talking about. Nearly 20yrs after the magazine article had been written and consumed, the big Chevy had completely disappeared in the early 80s, so Ken was slightly was wary.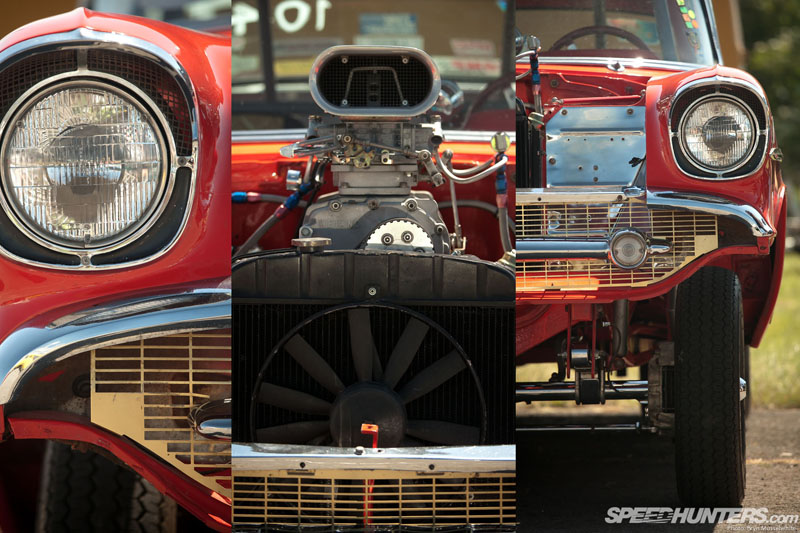 But not too wary, as he remembers, "He said the Rat doesn't look like Roarin' Rat now, it's been Pro-Streeted. So I went back to Newbury with my mate Clive, we called the number up and took a van and trailer up there the following day. Martin, Clive and myself turned up at this farm in the middle of nowhere in Norfolk. We got talking and it turned out the owner was in to custom bikes."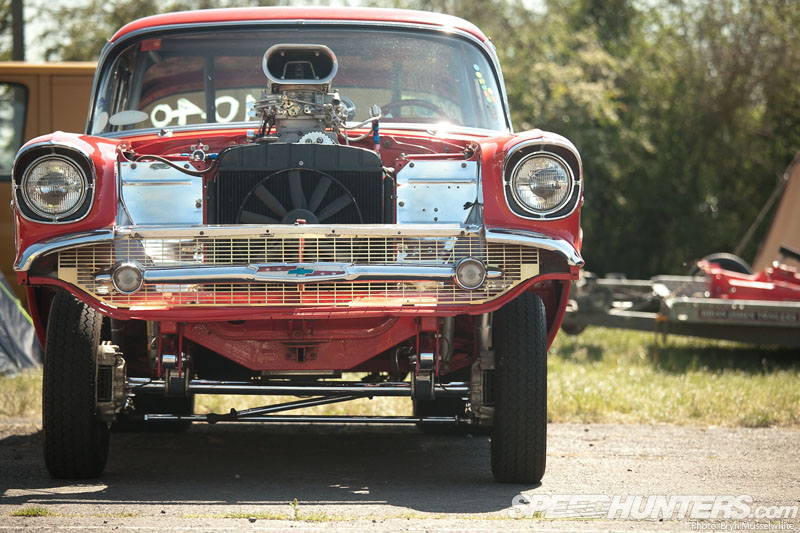 Ken continues, "He wheeled out this '57 Chevy that was absolutely on the ground, the guy who had it was going out with the original builder's sister. He'd bought it in about 1980, so only a short while after it was originally built.  Slick Tricks who originally built it came and took the engine and back axle out and they went in to Henry Hi-Rise. His plan was to have the first Pro-Street '57 on the road in the UK, he reckoned it was ready in about '84 although he'd never got around to doing anything more with it, which is why it was for sale all those years later."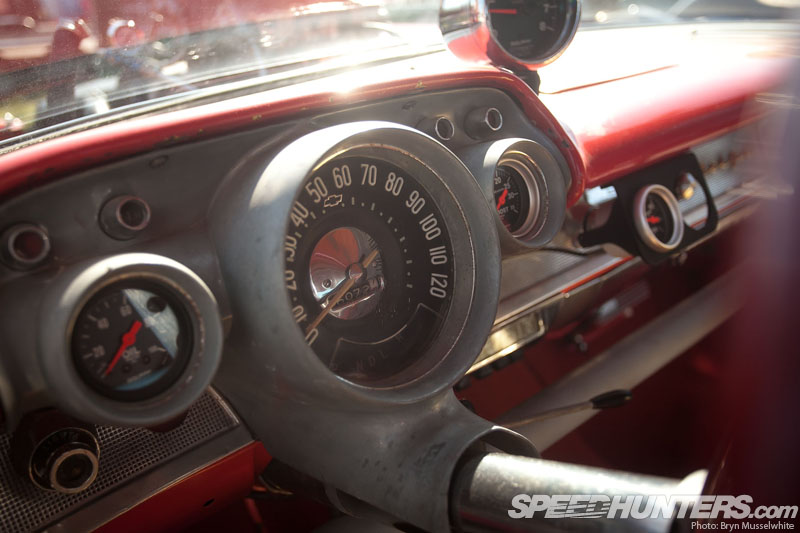 Ken obviously bought it, but was the plan always to return it to Rat status? "I had nothing else in my head, it was always going to be Roarin' Rat."
So how did you go about raising it back up? "About a week later he called up asking me how are you getting on with it and said he'd found some bits. I said the biggest problem was recreating the front end, it was then he told me he had all the original bits but didn't think I'd want them. We arranged to meet so I could get them and within about a month we had the original stuff back in, so everything in the front part of the car is original."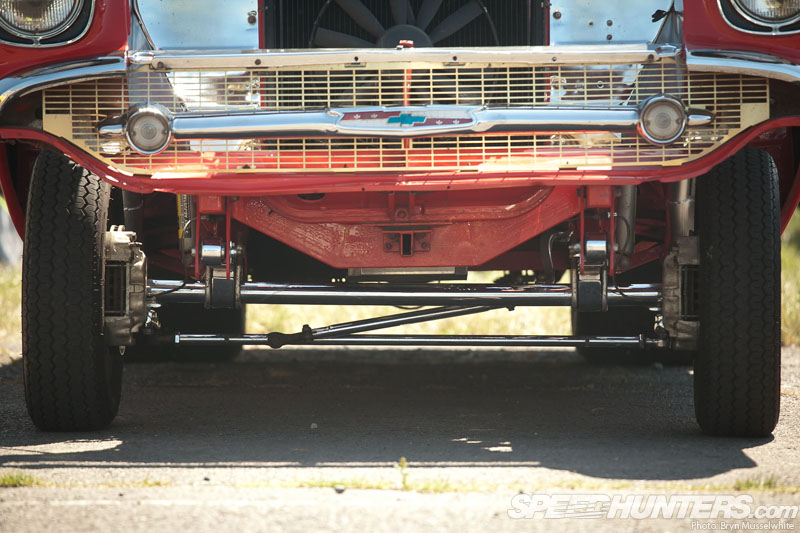 The fully chromed straight tube axle and springs have lasted well, but when I asked if the lean was to aid stability when the Rat launches, Ken laughs and says, "We were talking that last weekend. I need to do the springs this winter but it means all new chrome too… It must be all that weight throwing around when you launch."
And launch it he does, "I think we started out at 14s in about 2003, we've evolved the car 10.10 @133mph, 10.3… It's a great bracket car. 10.20-30s at 130mph. We'd love to hit the 9s."
Ken adding, "Mind you the springs are 35yrs old, plus it's gone from 400bhp to 700bhp, plus it was higher when I first got it on the road. So the racing has taken it's toll…"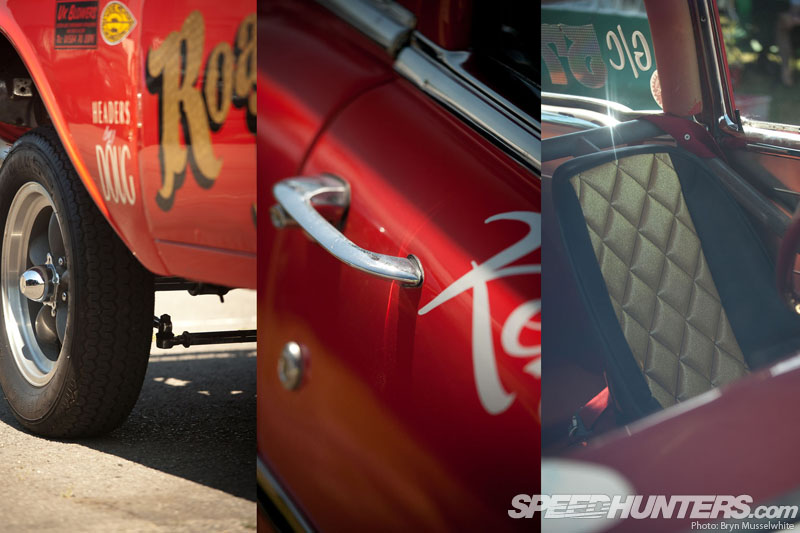 Hang on Ken, did you say on the road? "Until I bought it, I don't think it had ever run on the road or even been dragged. As soon as I had it done I got it sign written by Neil Melliard and I took it to the Nationals, car shows. So as you see it now is how I drove it on the road, a set of street tyres on the back and a standard Turbo 400 trans, oh and no rollcage. From '97 to '2000 I think that would have been."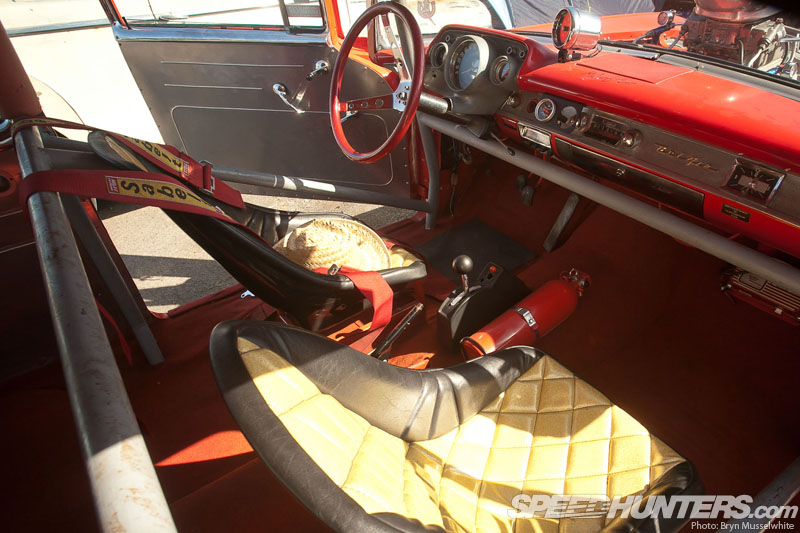 What a blast that must have been, Ken pointing out that with a set of treaded tyres on the back and a tax disc he could take it out on the road again.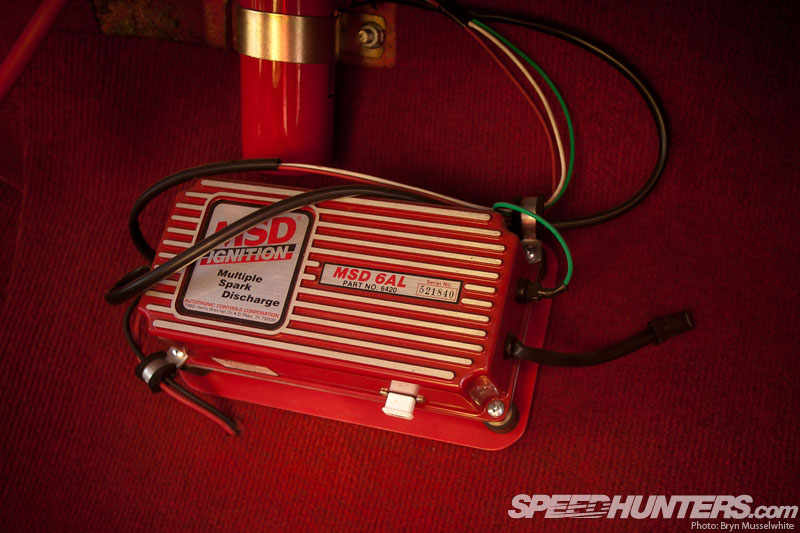 There have been a few changes along the way, but Ken has his own way of looking at those, "All I've done is evolved it, I added the roll cage and we went to the 461ci big block motor. So yeah, we've evolved things without drastically changing them which would lose the spirit of the Rat."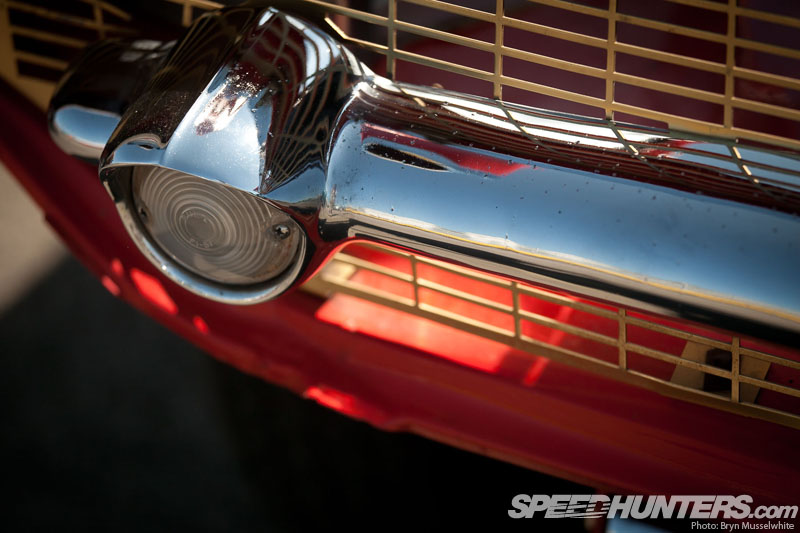 "Hence the reason why it's got no fibreglass in it, it's even still got the valve radio in there."
Given that it's all steel with a big block in the front and about an acre of thick old glass, just how much does it weigh? "About 3500lbs, which is roughly the standard weight of a '57 Chevy anyway. But it's not aerodynamic, it's not small, it's not low… You get the idea."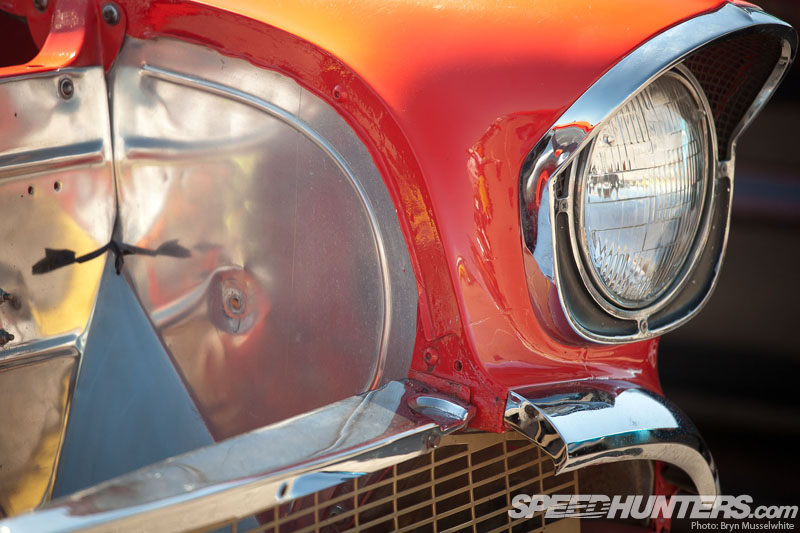 So how does it run? "It's amazing it's held together like it has. But it runs straight as a die, leaves the line and goes straight. Maybe if there's a bit of wind at the top end you get some movement. It's amazing thing to drive though, it keeps you smiling…"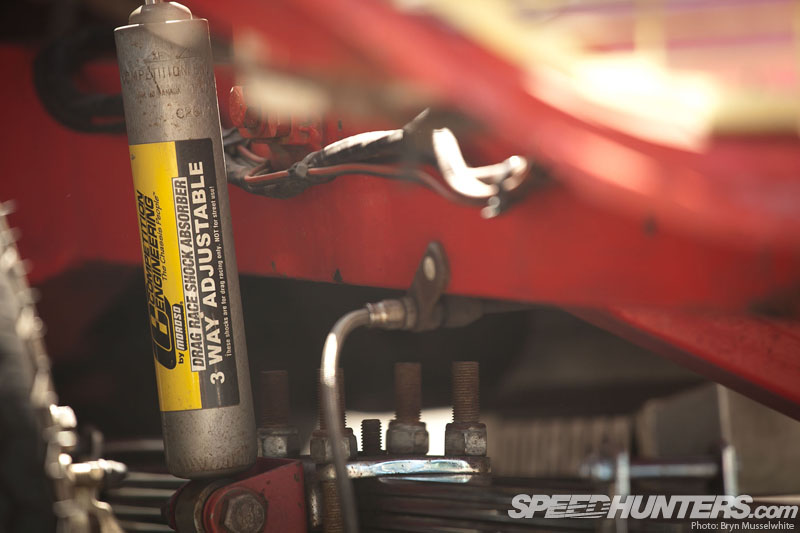 As Ken said the front suspension is as it was made in the late 70s, so it's an absolute credit to the original builders that the Rat handles like it does. Ken saying, "It's probably nothing like you're meant to run. Everything is done to the right way for most guys, but we just left the car the way it was. We have really tried to keep it as close to the original thing."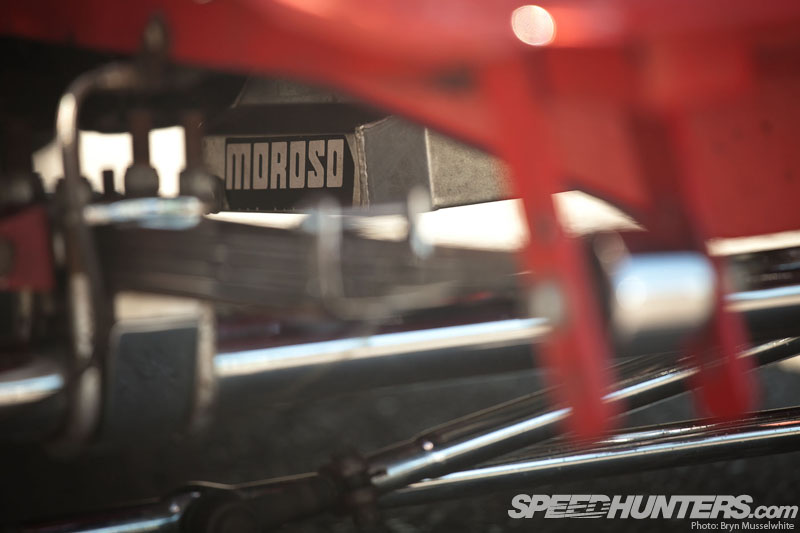 There's a saying that 'chrome won't get you home', but Gassers have always been about drama, lifting wheels and catching eyes. Look past it and you see the labels of intent.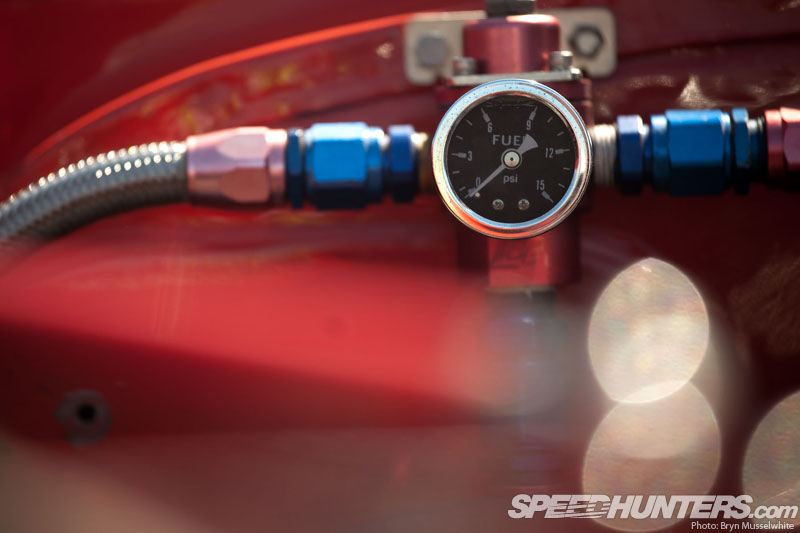 Obviously Ken has upgraded to modern aeroquip hosing, which is more for reliability. We did think it was for safety, then took a step back and realised what it was all bolted too…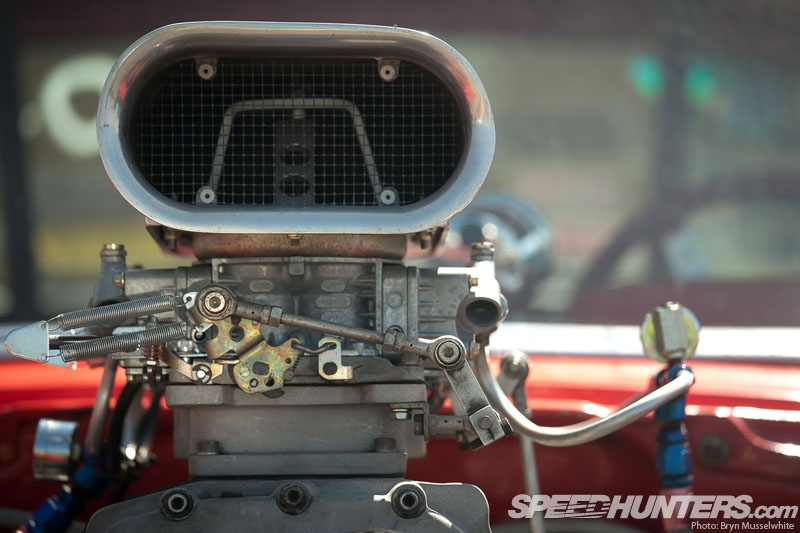 The 4/71 supercharger dominates the drivers view, twin double pumper Holley carbs mixing in some fuel to make the most of the spark from the MSD Ignition set-up.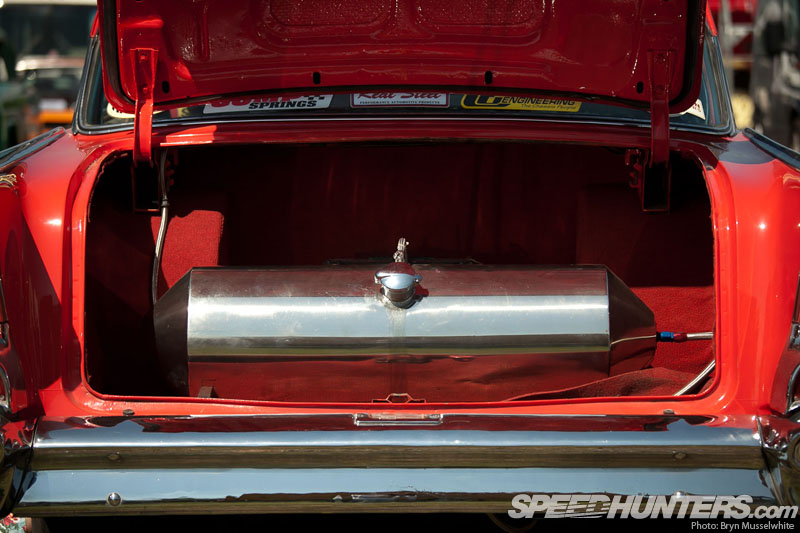 Don't worry, it is securely fastened down. In here again is a little bit of carpet, slightly faded around the edges but showing the patina that the Rat can now legitimately lay claim too.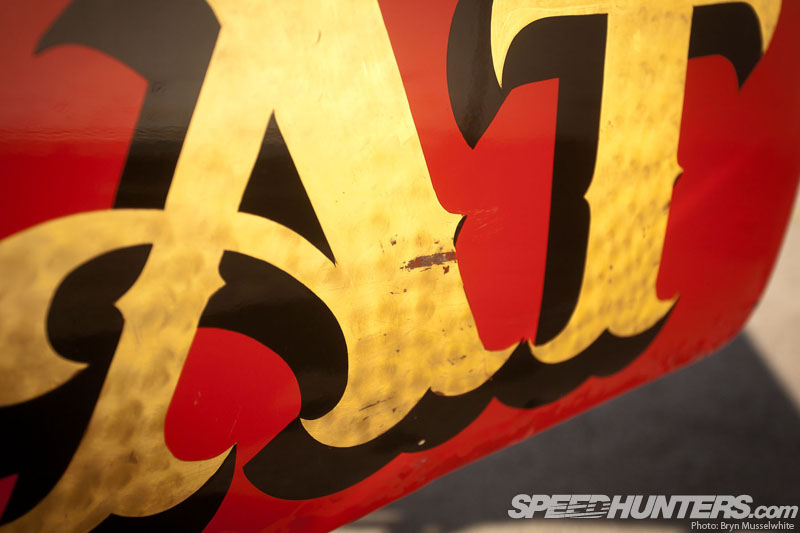 Ken has sprayed the big Chevy twice now, with Neil Melliard from Prosign taking care of the striping and gold leaf duties on both occasions, Ken commenting, "It's getting a little bit tired now, if the money is there I'll get the bottom of the doors and boot lid done…"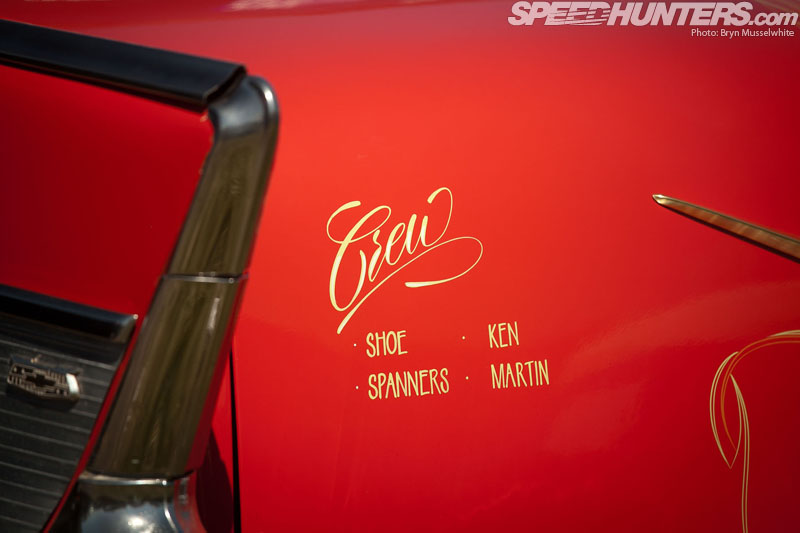 "… It's getting the patina it's always deserved, Neil loves it."
The simple boot script hinting at the crew who work with Ken to keep it alive.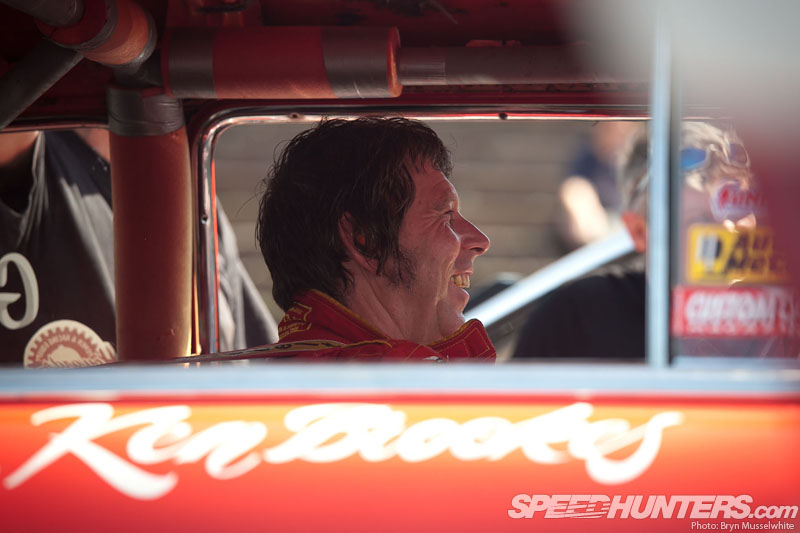 First up there's Ken.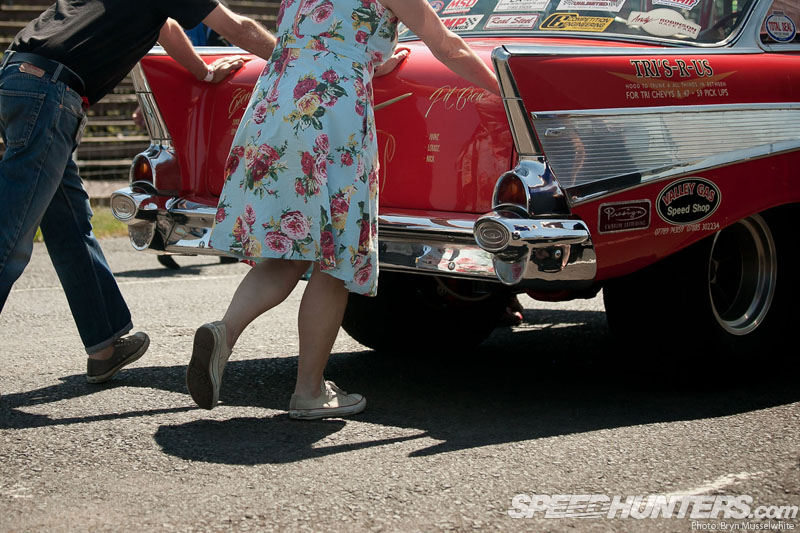 The Martin is Martin Slater, as Ken says, "I've acknowledged from day one he's just been unbelievable, if it wasn't for him it wouldn't be what it is today. They take the mickey out of me that I'm a gentleman driver."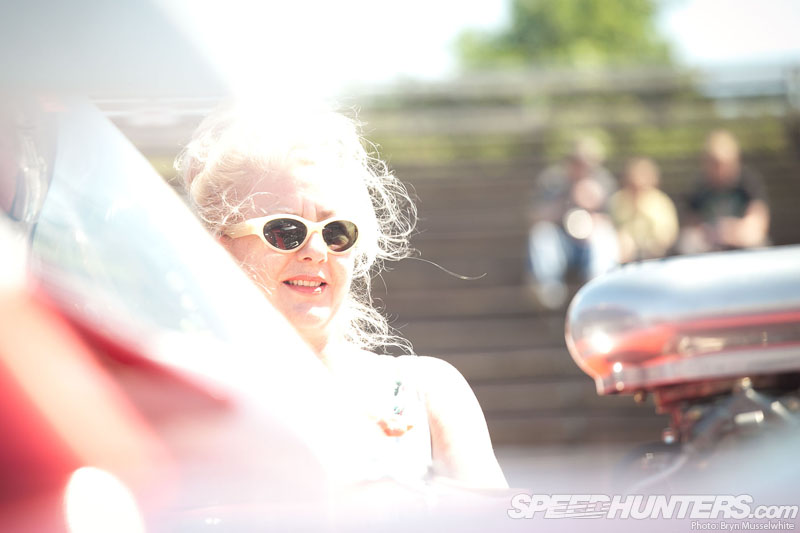 Then there's Ann, who is Martin's partner. During the day I see her pushing the Chevy, checking tyre pressures and enjoying the scene, Ken's partner Sarah being a huge part of proceedings too.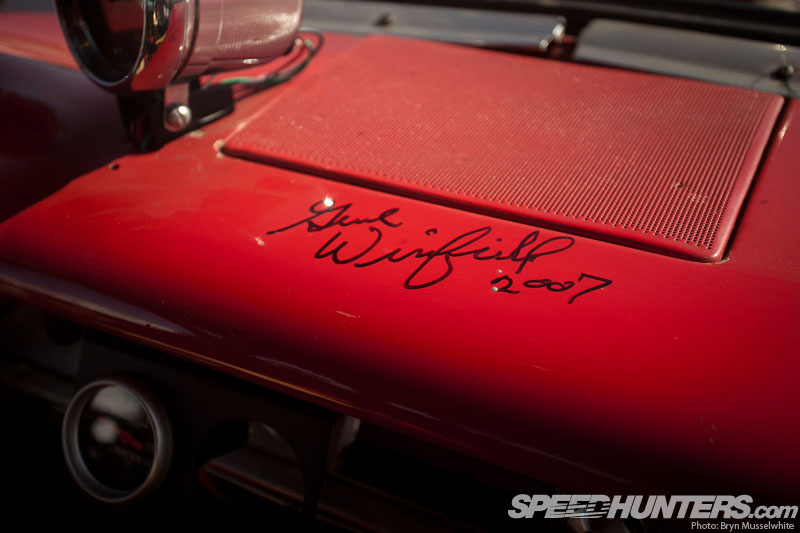 It's not just the crew that get their names on the Rat though, when Gene Winfield came to the UK a few years ago to lay some colour on to a friends car, Ken had him sign the dash as a souvenir. Much better than a T shirt.
This is for me what makes Roarin' Rat the seminal piece of history it is, the people, because without them it would have been lost. This again is indicative of the sort of guy Ken is, the Low Flyers T shirt you can see in the pictures denotes a club that Ken is part of and in UK rodding circles, they've got a reputation.
I remember reading articles about these guys who back in the early to mid '80s nailed together some low buck hot rods and went out to find some fun, remember that this is the best part of 30yrs ago. So a long, long time before the whole retro thing became big.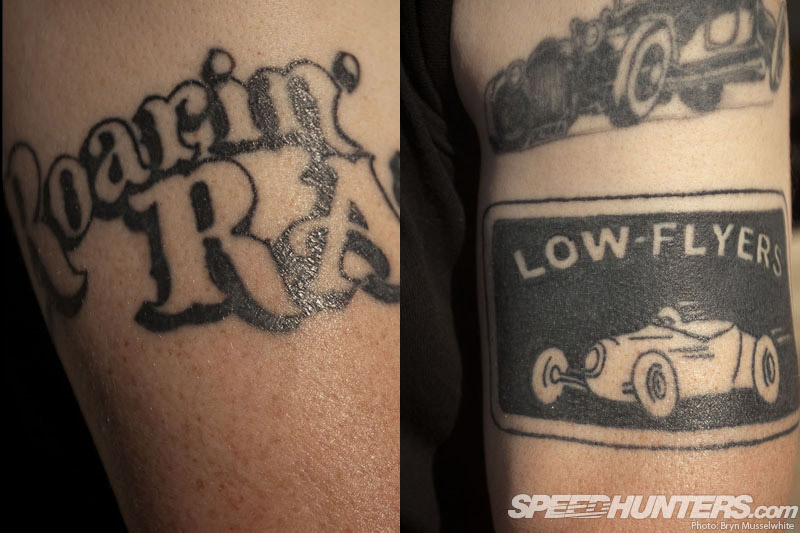 Ken still has the '32 Ford Coupe that he put together back then, as he says of it, " My '32 is probably a lot closer to my heart, Low Flyers, the whole revival thing wasn't around then. That was my life. There are seven or eight of us still around and the '32 is integral to that."
Ken and I go on to discuss fashion, revival's and the fact that if you wanted a tattoo when he was growing up it meant going to a town or city with a dock or port. Think about it.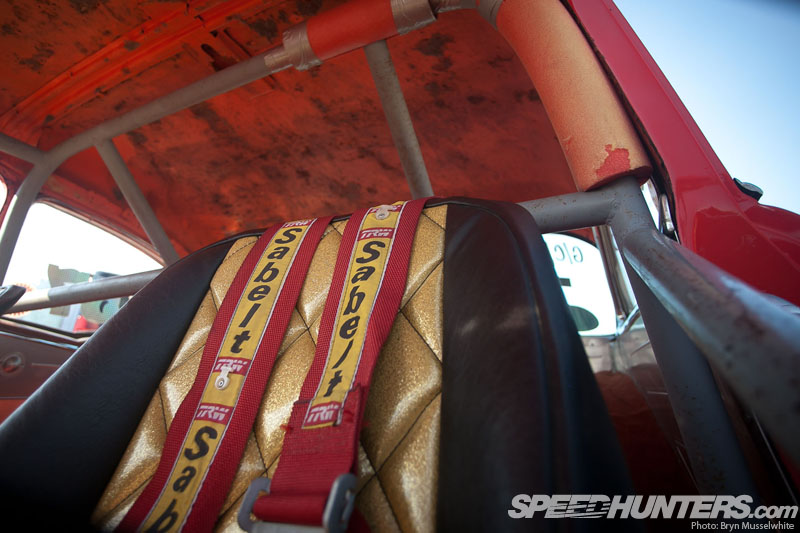 But looking up at the surface rust on the roof of the Rat, even though it's been rebuilt or resprayed, this isn't a revival. The Rat is a survivor.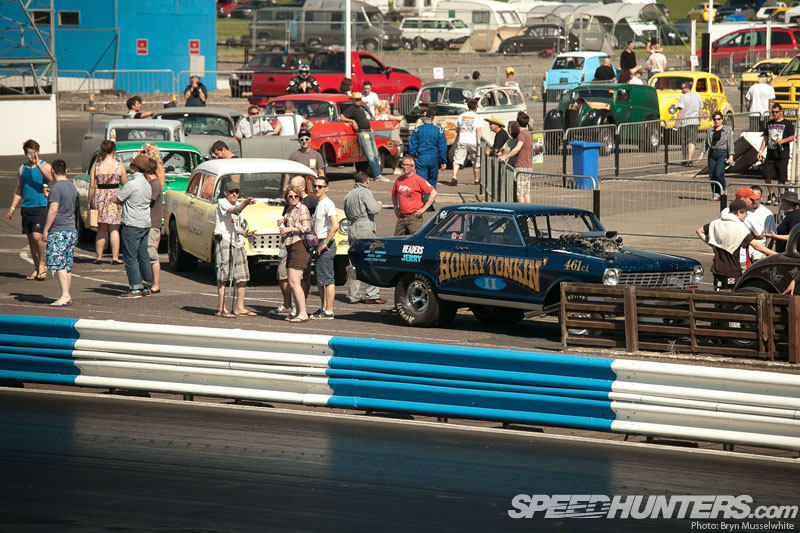 Now with the Gasser Circus which Ken has taken part in since its inception in 2003, along with Ken and the crew, it feels to me like it's in the best possible place with the best possible people. Doing what it was built all those years ago to do.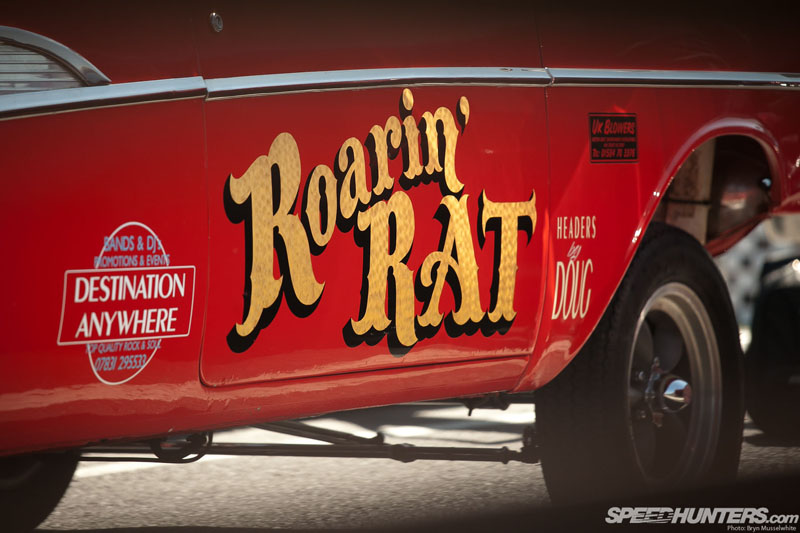 Kicking ass and taking names.
And long may it continue to do so…
–
Bryn Musselwhite
Engine – Dart 461ci V8, Merlin Alloy heads, 6/71 Supercharger, twin double pumper Holley carbs,
Transmission – Art Carr Turbo 400 custom built to handle weight of car, 9in Ford back axle with spool type diff, Strange Shafts, 3.88 gears
Suspension – Chrome straight tube front axle, leaf springs, coilovers on rear, chromed ladder bar back end, all steering gear is '57 Chevy
Brakes – Jaguar front discs, Ford rear drums
Exterior – Standard '57 Chevy with pinstriping and signwriting by Prosign, all steel, minus bonnet and front bumper
Wheels and tyres – 5.5×15 10x15in American raving mags, 31×10.5×15 slicks, Mickey Thompson front runners
Interior – Standard dash with aux gauges, original valve radio, red carpet, fibreglass low back seats, roll cage
Thank you – Martin Slater and partner Ann, my partner Sarah Ash. Clive Griesel, Low Flyers
More drag racing stories on Speedhunters