Coming up this weekend is the big one: the 2012 edition of the Nürburgring 24 Hours. Around 600 drivers will tackle a whole day of racing around the full 25km combination of the Nürburgring Nordschleife 'Green Hell' and Grand Prix track at the most gruelling 24-hour event out there.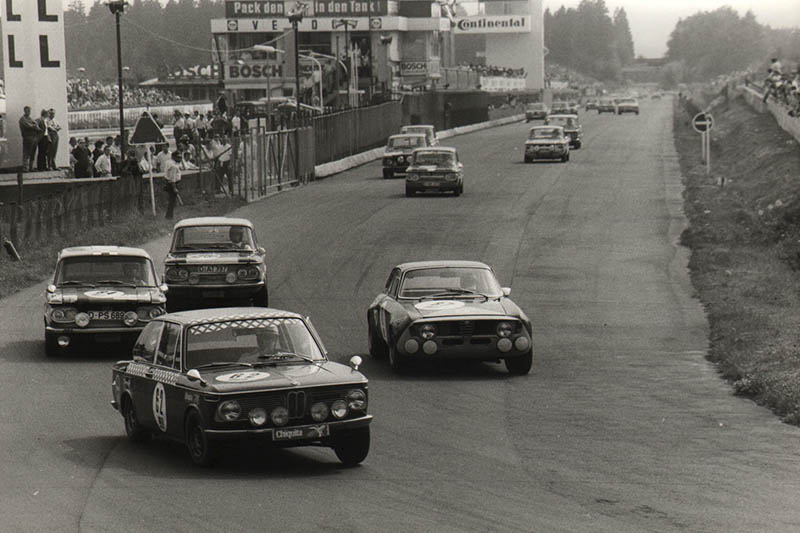 The 2012 running is the 40th anniversary of the race, which started during the glory years of the '70s: touring car heaven, with BMW sweeping the first four wins. The race was cancelled three times: twice due to the '70s oil crisis and once due to construction work.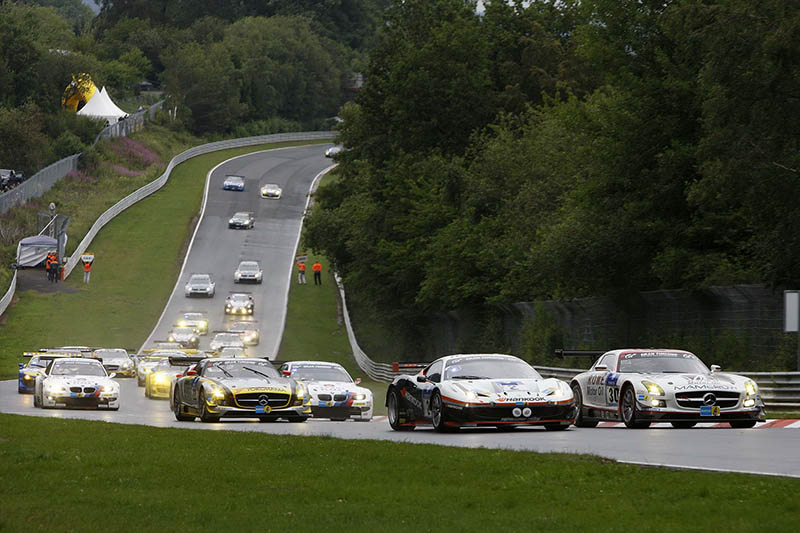 Day, night and day again, whatever the conditions and whatever the competition, the 170 cars entered will have to deal with constant traffic like a capital city rush-hour on a bad day. The narrow track and so many cars make for insanely challenging conditions for the race.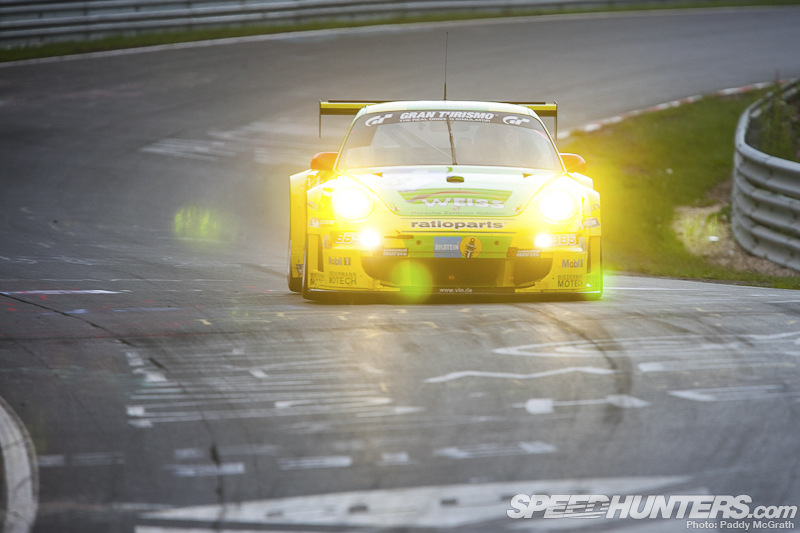 The list of drivers spread across the teams reads like a who's-who of international racing, but as usual there's a hugely diverse entry – from locally-run bitzas to fully factory-supported super teams. Competing in the 24 Hours is a whole raft of different classes, with SP9 representing the top class of GT3 machinery.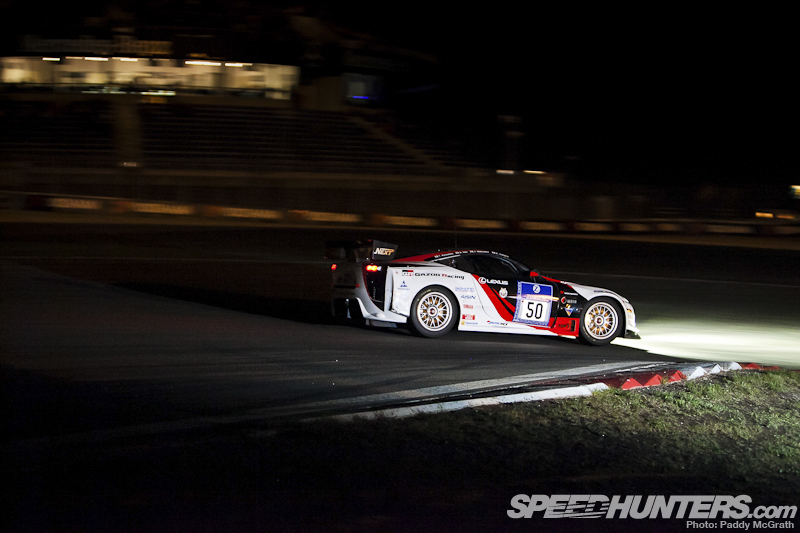 Backing up SP9 are almost a dozen more classes covering GT4 cars, specialist GT cars and invitational entries plus the various touring car and production-based racers. Just like a regular track day around the Nürburgring, Porsche 911s will be mixing it with Civics, Merc SLSs with 3-series BMWs and GT-Rs with Ford Focuses.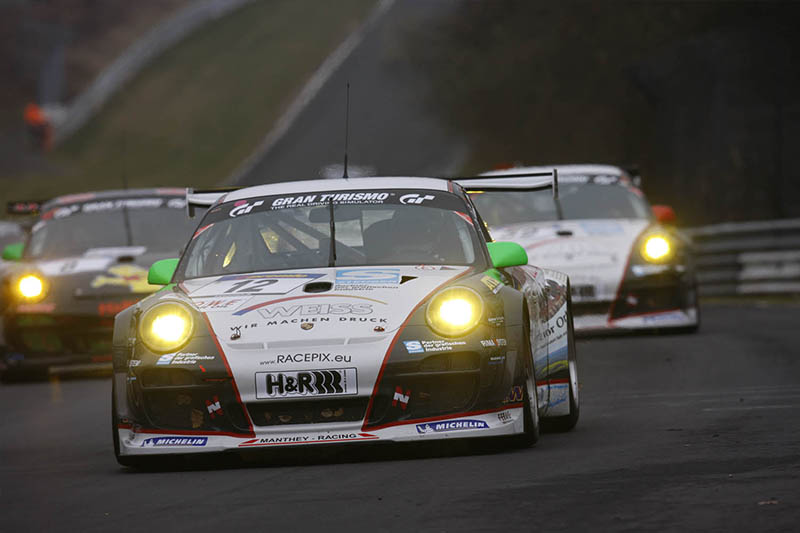 The defending champions, Manthey Racing, are back with an expanded two-car SP9 team: Manthey are 'Ring specialists – they've won the 24 Hours five times since 2006, with only the 2010 BMW M3 GT victory interrupting their winning streak. The lead car is packed full of Porsche factory drivers and will be one of the favourites for the race.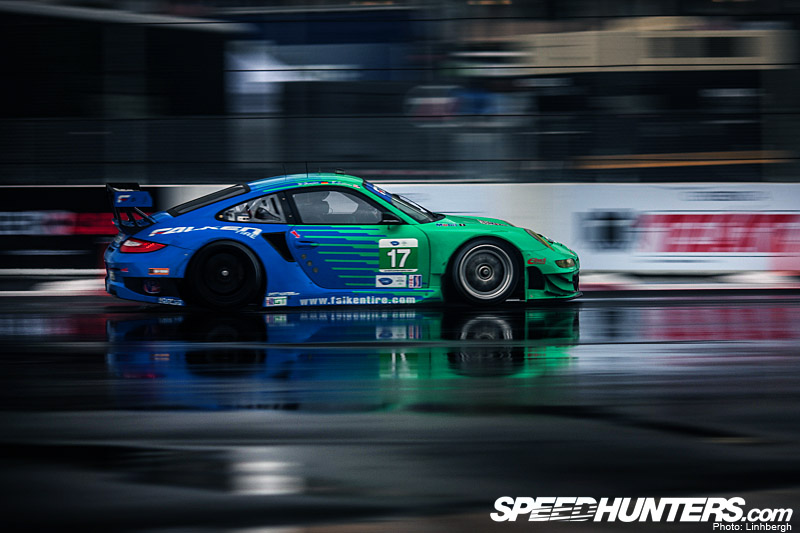 As the endurance weapon of choice, Porsches are entered in large numbers as usual. As well as the Manthey cars there should also be a strong challenge mounted by the #44 Falken Motorsports team, who have enlisted Wolf Henzler (seen here in the recent American Le Mans Series race at Long Beach), Peter Dumbreck, Martin Ragginger and Sebastian Asch.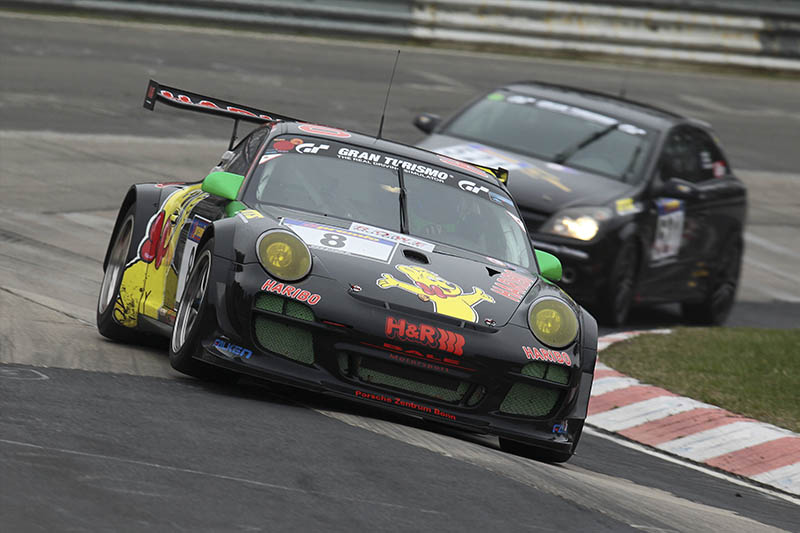 Haribo Racing have also switched their Porsche to Falken rubber. In addition they're running a Corvette C6R in the race, which is a dark horse for victory: they scored pole and a podium on their VLN debut in 2010, and now they're back to take on the 24 Hours with a star-studded driver line-up.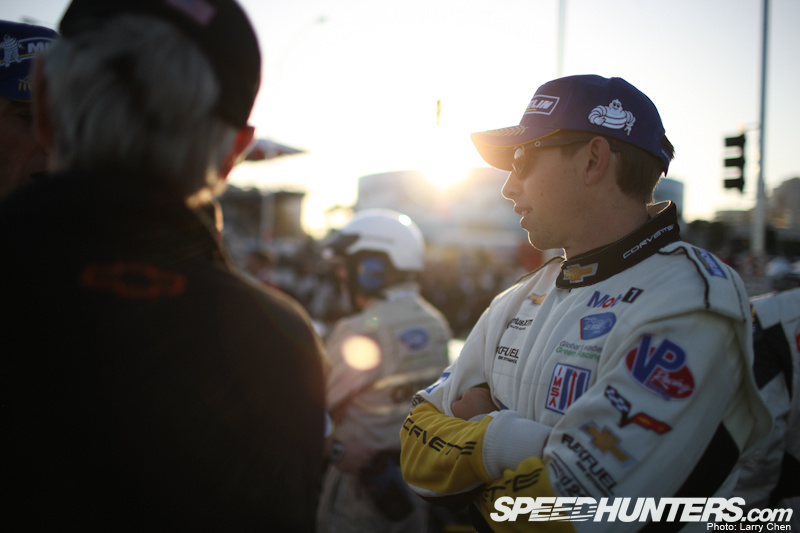 ALMS regulars Tommy Milner, Richard Westbrook and Jan Magnussen are joined by 2010 FIA GT3 champion Daniel Keilwitz, and Corvette know how to win round-the-clock enduros.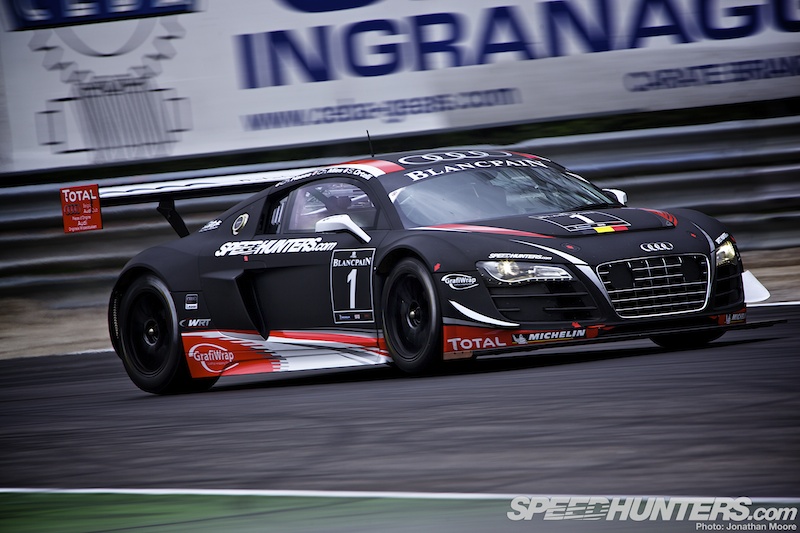 Audi are also looking very strong: they're represented by seven R8 LMS Ultras, including our very own Speedhunters car run by the WRT team. Edward Sandström is joined by Audi factory LMP1 driver Oliver Jarvis, FIA GT1 driver Andrea Piccini and go-to GT man Allan Simonsen.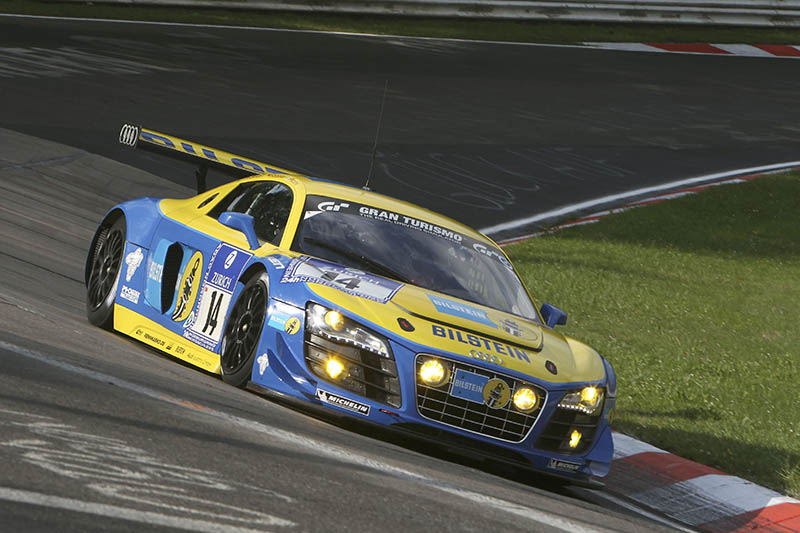 Audi have been pushing hard with developments for the R8: new aero parts are coming on-stream and all the Ultras should be fast and reliable. Other strong Audis will be run by the Phoenix and Raeder Motorsport teams: Phoenix are running two cars as the official Audi Sport representatives and sport experienced crews in both their R8s.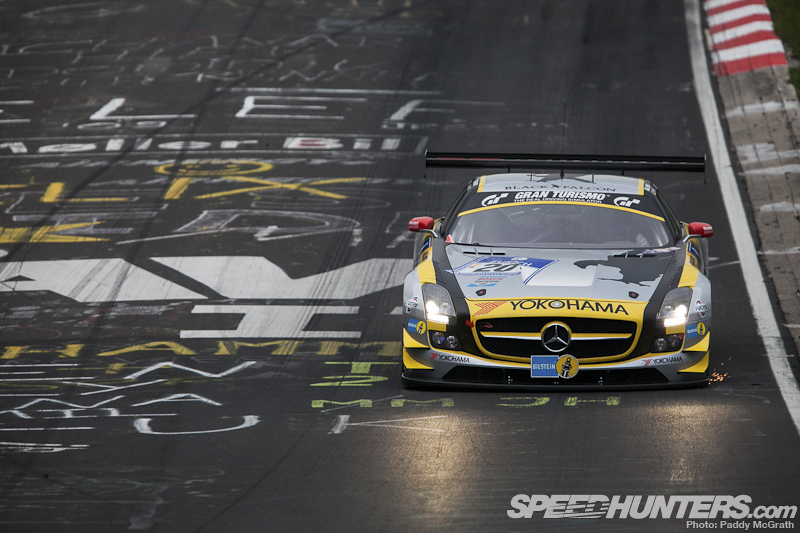 Six Mercedes SLS are on the entry: Black Falcon are long-time ADAC and FIA GT3 entrants and have two SLS taking part, but they might struggle to be as fast as their rivals: reliability could be their ace. An interesting addition is the Hankook Team Heico entry, with the tyre manufacturer swapping from its previous concentration on Ferrari development. If there's one place to get a season's worth of data, it's at the Nürburgring.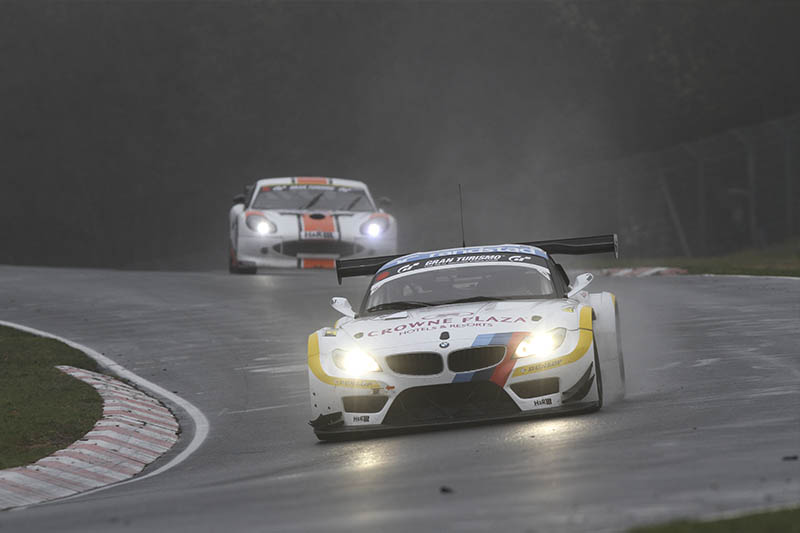 BMW are looking mighty: they'll be going all-out for victory. Five cars are entered, all by top teams who will be right at the sharp end. Vita4One and Marc VDS have three Z4s entered between them; Schubert now have official backing from BMW and will run two Z4s both with impressive crews bolstered with factory talent.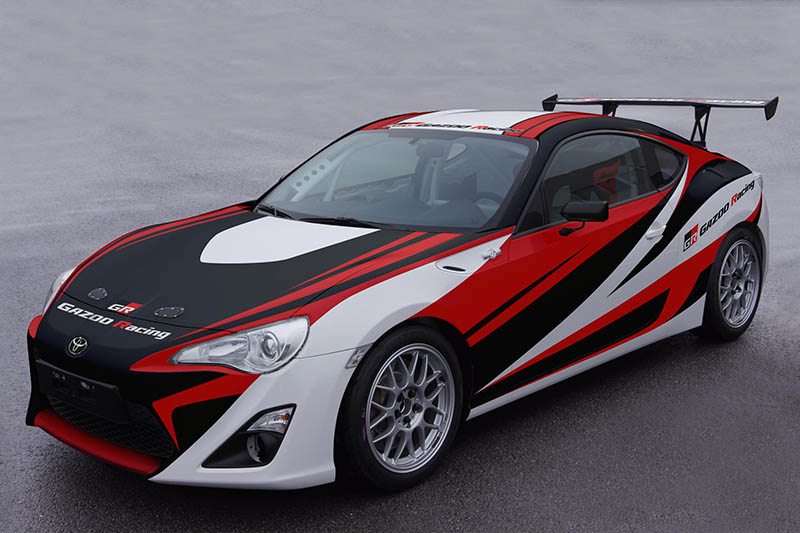 Four new Toyota GT86s will be entered: two by race regulars Gazoo (alongside their LFA) and a further pair by a Swiss team featuring sometime World GT1 driver Natascha Gachnang.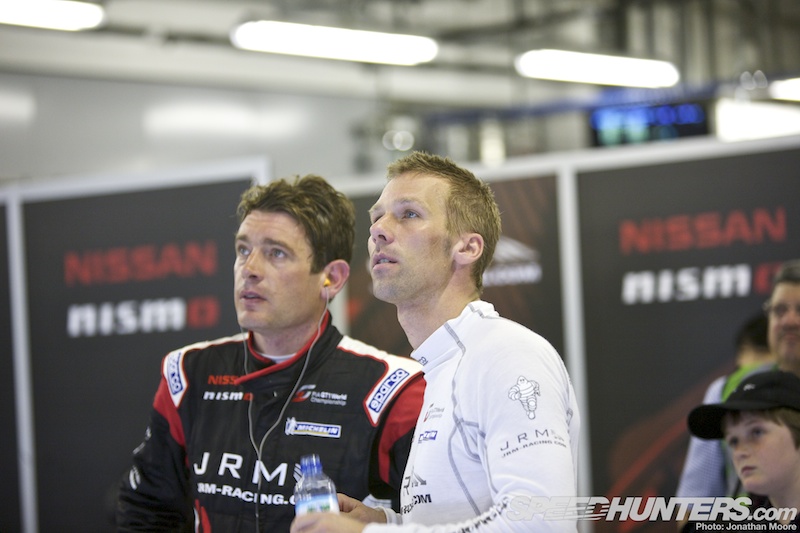 Nissan have entered a GT-R under the traditional #23 starting number with the Japanese trio of Toshio Suzuki, Tetsuya Tanaka and Kazuki Hoshino bolstered by marque specialist and reigning World GT1 Champion Michael Krumm (pictured here with Richard Westbrook during their tenure at JRM). A second GT-R and a 370Z are also in the mix, but finishing the 24 Hours could be a result in itself.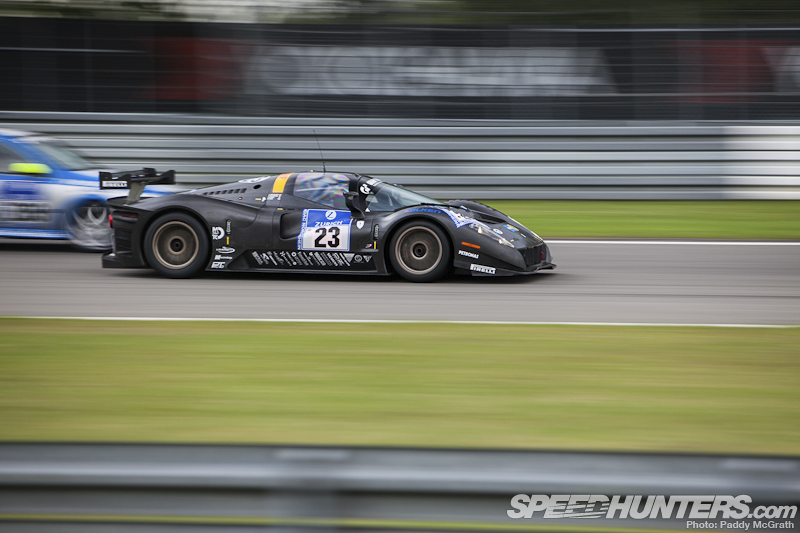 The beautiful P4/5 special is back again this year, with a hefty driver line-up: multiple Touring Car champion Fabrizio Giovanardi teams up with fellow WTCC-er Nicola Larini and sometime World GT1-driver Manuel Lauck. They've already competed in a couple VLN races as a warm-up to the 24 Hours, and will be hoping for reliability for their beautiful Ferrari-based prototype.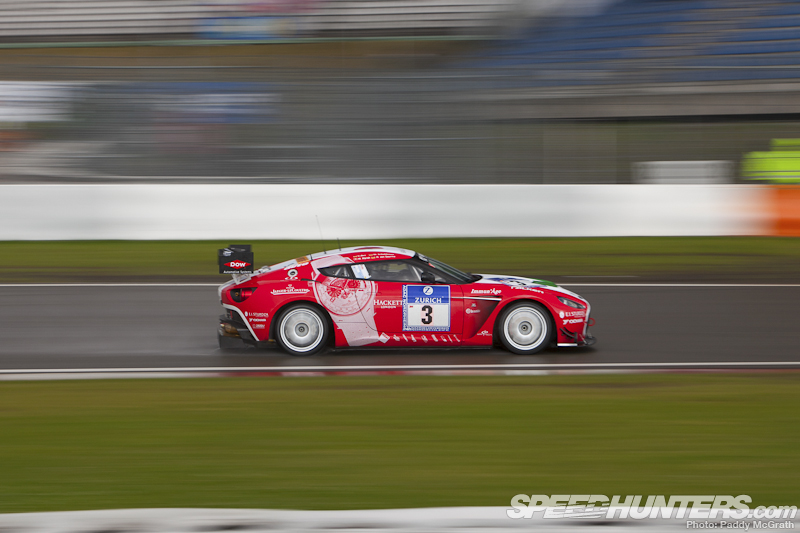 Also returning is the Aston Martin Zagato: it's being run alongside a pair of factory Vantage GT3s. The Vantages should be fast, but the car is early in its development so could hit trouble during the long race.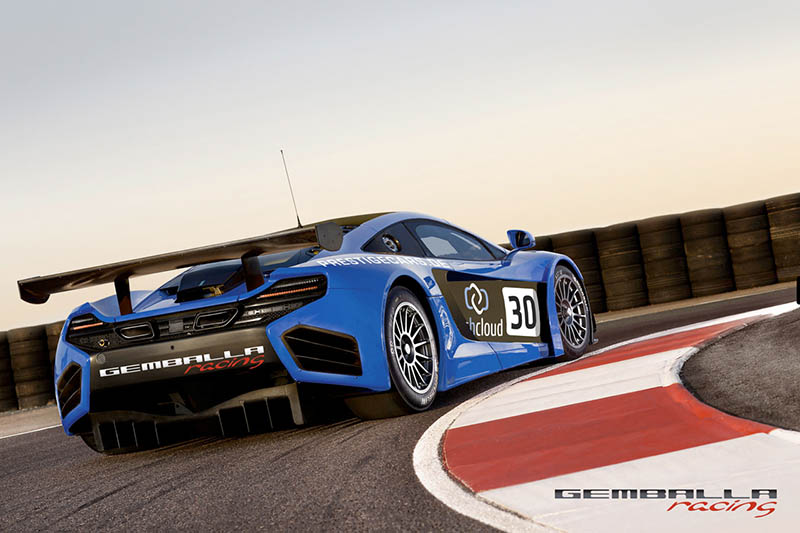 There's a single McLaren MP4-12C entered by the Gemballa Racing team, who introduced their entry at the Geneva Auto Salon. As high-end tuners they're using the race to showcase their talents, but as with the Astons it's a very public place to do what is effectively testing – and they've already heavily damaged one chassis during a VLN warm-up race. However, with ex-Formula 1 driver Nick Heidfeld on the roster they could be going all-out for a good qualifying performance. Again, a finish will be a fine result.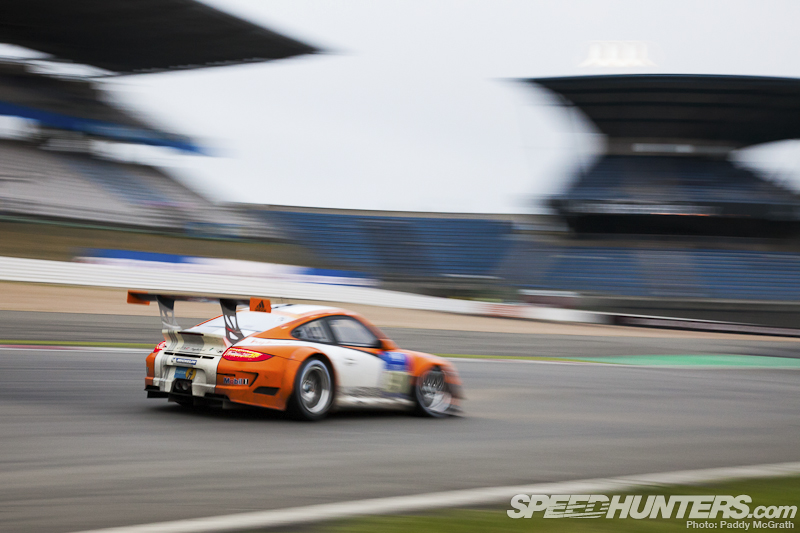 Qualifying this year introduces a new time trial format: the top 40 qualifiers will compete in a special 50-minute session on Friday to set the top starting positions. A raffle will decide the order, and then all 40 cars will be lined up on the grid before being let loose at 10 second intervals, Time Attack style, for a warm-up lap followed by two qualifying laps.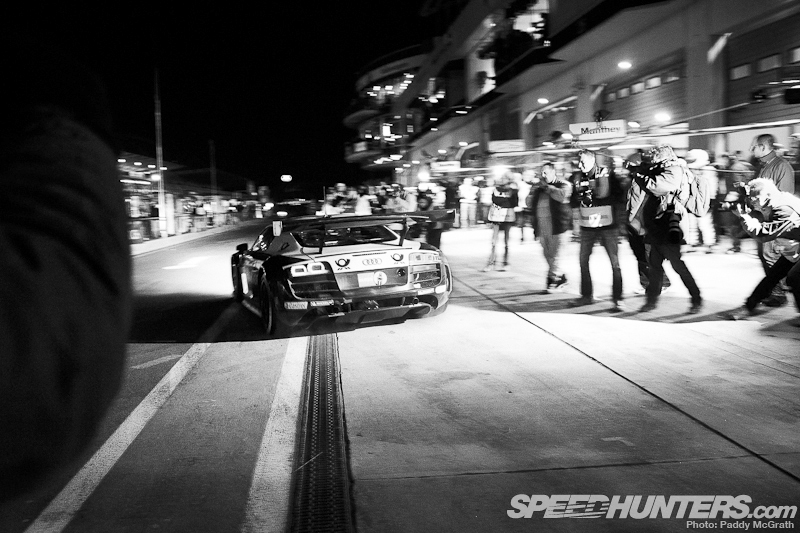 17 cars have already been allocated Top 40 positions due to their results in previous 2012 VLN races, with the remaining 23 to be decided during the four-hour Thursday evening qualifying session.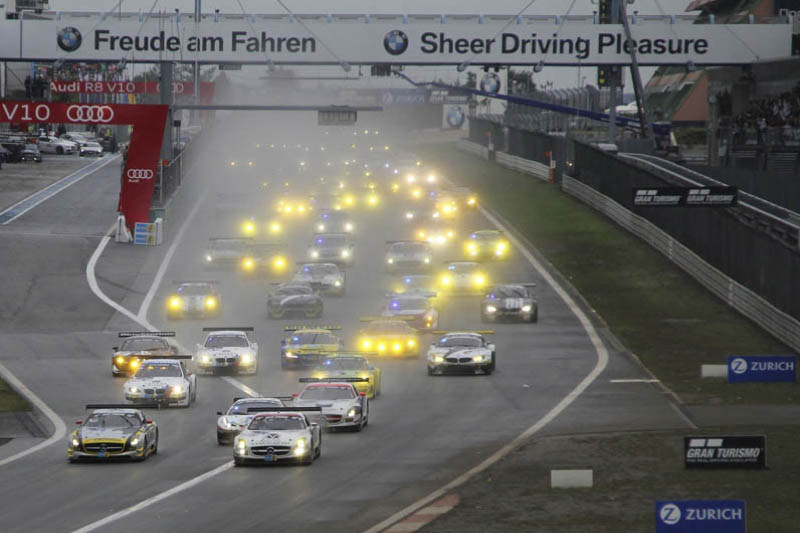 On top of the main race itself is a new 24 Hour Trophy, a joint venture with the organisers of the Spa 24 Hours in July. Teams competing in both enduros are eligible for the new cup, with aggregate results deciding the winner. Support races include the British GT Championship, Porsche Carrera Cup, Renault Clio Cup, MINIs and most excitingly the three-hour ADAC 24-Hour Classic race for historic racing cars.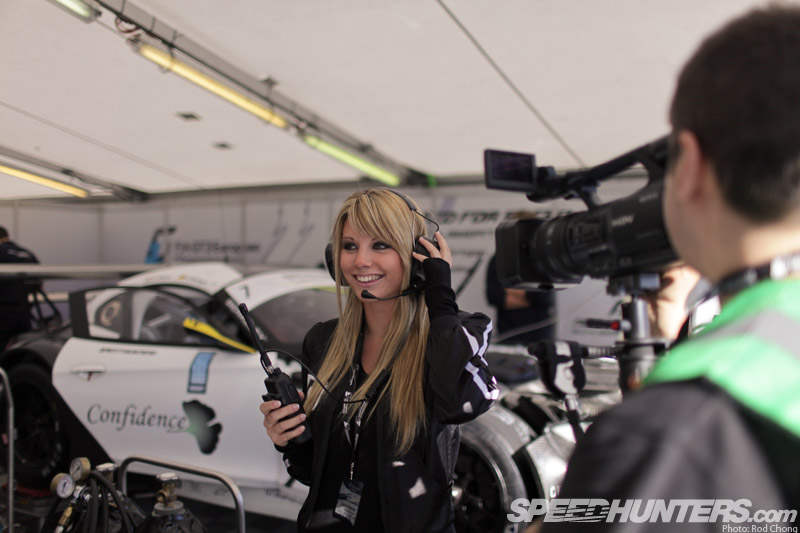 We'll be giving this year's 24 Hours the full Speedhunters treatment: you'll be able to follow the race via Twitter and Facebook, our new Instagram feed (thespeedhunters) and of course here on the main site with in-depth reports as the week unfolds in the lead up to the race. During the 24 Hours itself we'll be providing regular updates, and working closely with WRT to give you an insider view of just what it takes to race in the Nürburgring 24 Hours.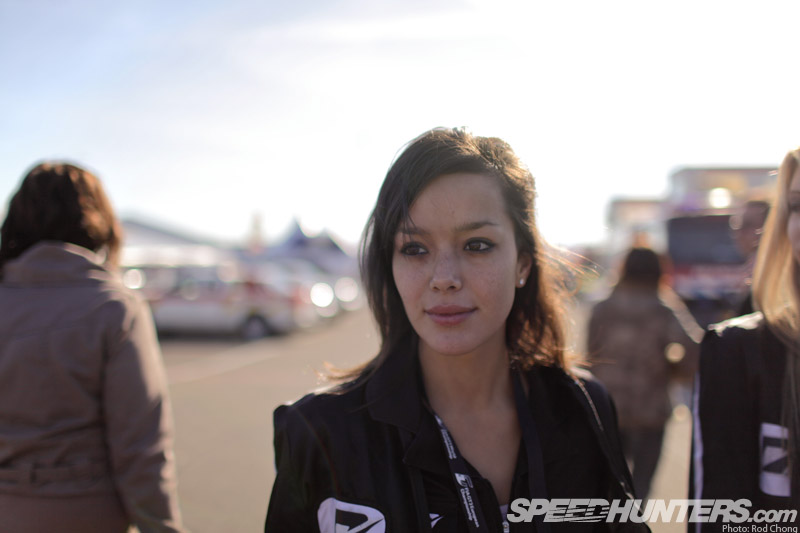 Sean Klingelhoefer, Paddy McGrath, Rod Chong and myself will be heading up the coverage, and we'll be supported by Camille Sebaoui and Julie Dovetta – if you're one of the 200,000 fans who are expected to turn up at the track make sure you catch up with them at the WRT paddock tent, where they'll be handing out limited-edition stickers.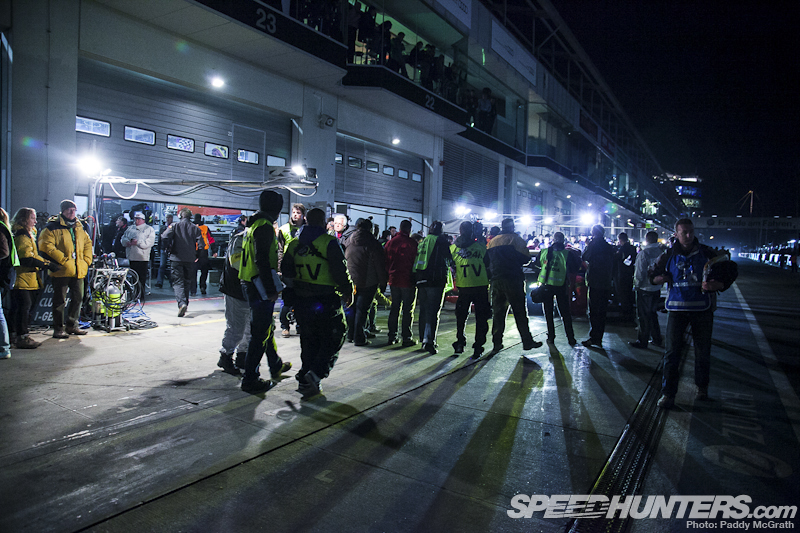 Radio Le Mans will be broadcasting their excellent audio stream from the track during all the track sessions, and we'll post up more details about live timing and video options when we get to the circuit.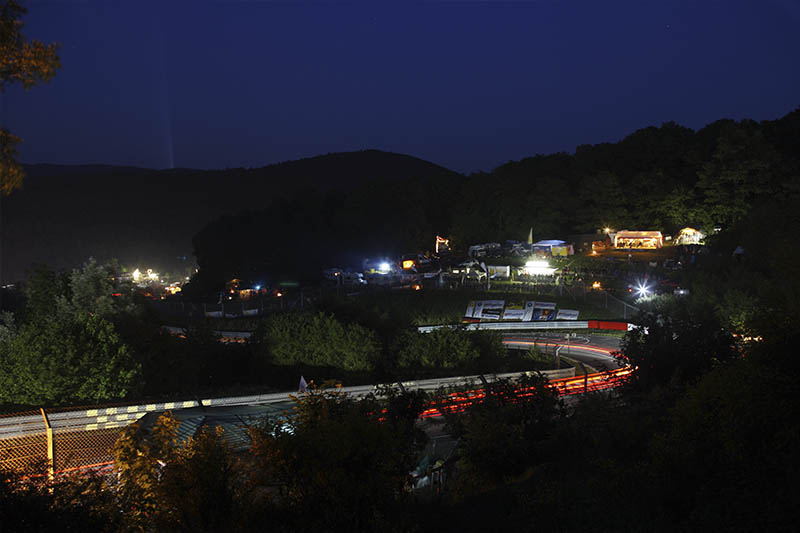 Parades, parties, fireworks, entertainment of various descriptions and of course an amazing 24-hour race await us at the Green Hell. Make sure you join us – online or in person – for the adventure!
Jonathan Moore