As promised last week, I have a couple Car Spotlights to share from Toyotafest 2012.
In particular I noticed that someone requested more coverage of the 1980s era Celica Supras at the event, and here we have an MA61 Supra which fits that bill very well.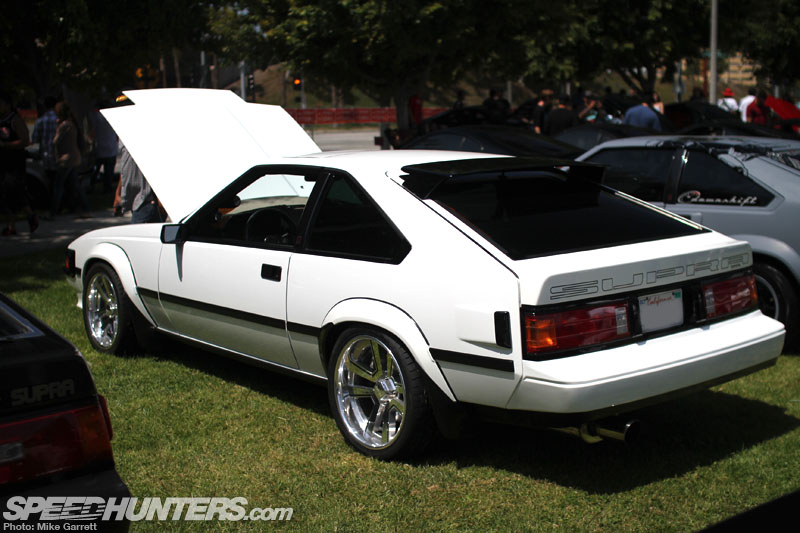 Cosmetically, the car is absolutely mint. While It looks clean enough to have just rolled out of a Toyota showroom circa 1984, this car is more than just a restoration. Beneath the original skin, the car is featuring big upgrades in all the key areas.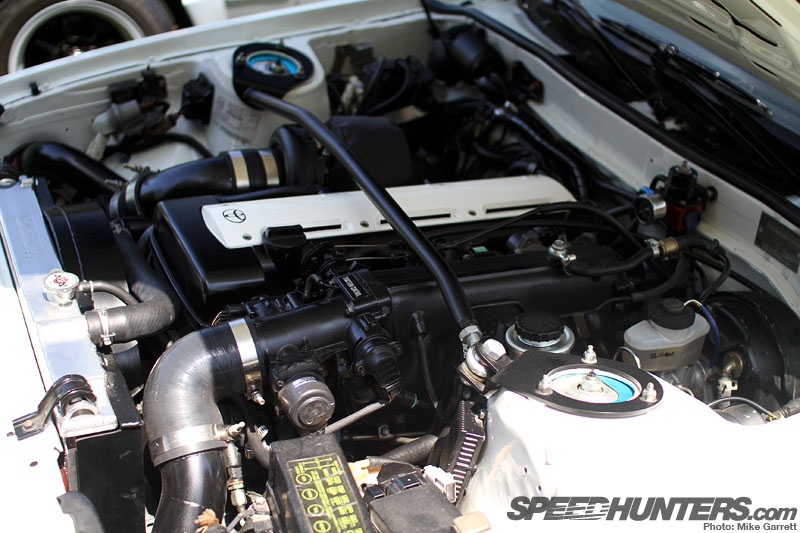 Under the hood is a very factory looking 2JZGTE swap with a single turbo conversion and HKS264 cams. A fine way to add some turbo muscle without disturbing the Supra's inline six bloodlines.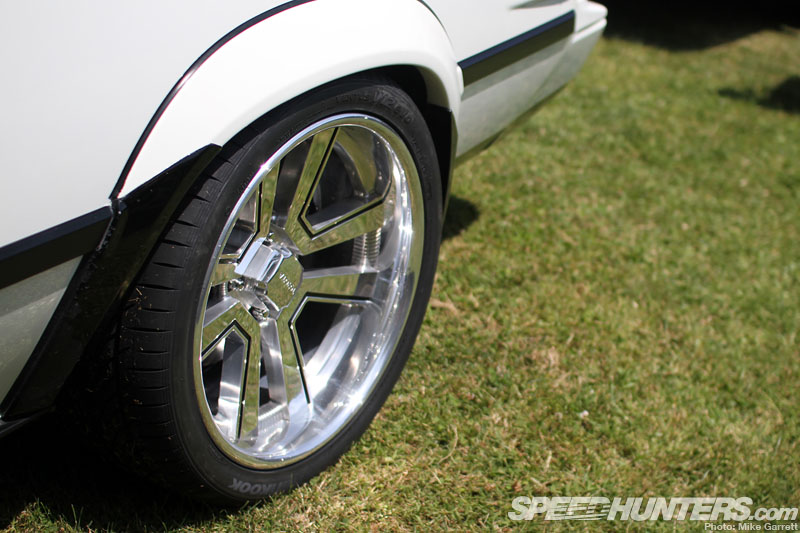 The wheel setup on this car is especially interesting. Your eyes aren't fooling you – those are trick 17″ wheels based on the original four-spoke factory Supra design. The larger diameter of the wheels also provides clearance for the Wilwood big brake kit.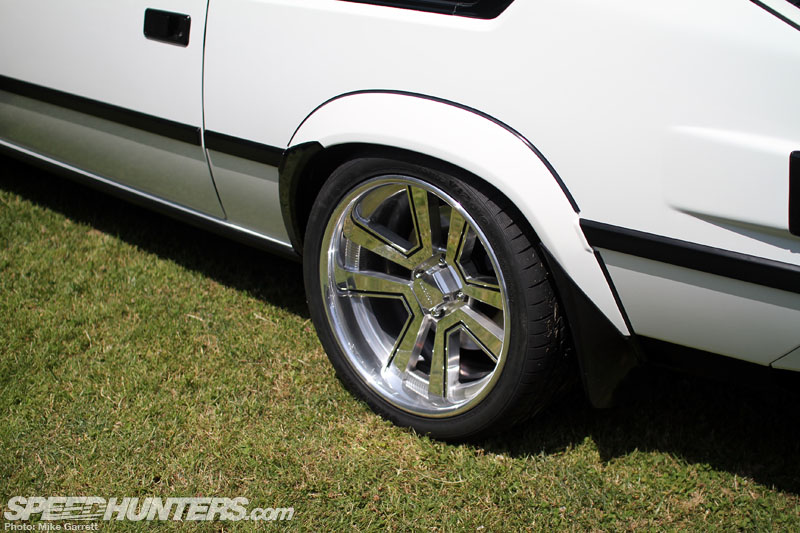 A Supra from the mid 1980s might not have that universal "classic car" appeal quite yet, but it's great to see someone giving this retro sports car the love that it deserves.
Back soon with another '80s era Car Spotlight from Toyotafest.
-Mike Garrett