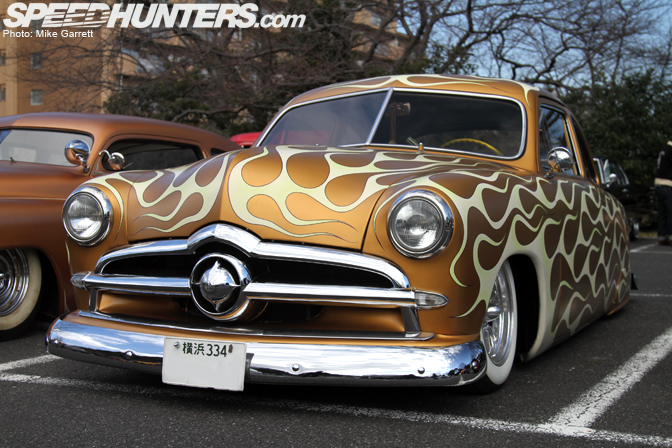 While it might not be able to match the US when it comes to number of cars, by this point it's clear that Japan's Hot Rod and custom scene is second to none when it comes to quality. I was reminded of this first hand when I visited the Hot Rod Razzle Dazzle in Honmoku last month.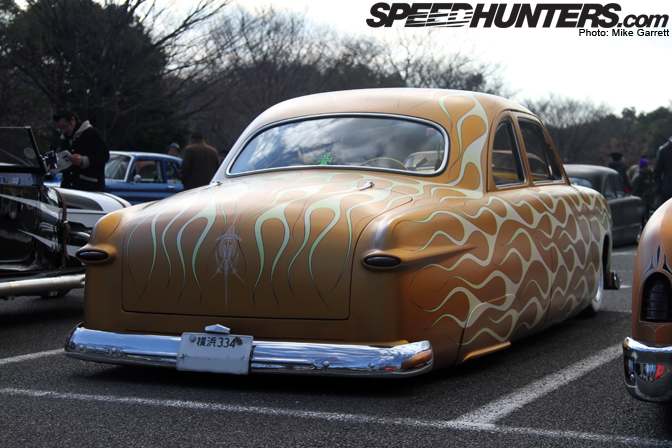 Among the machines that had gathered at Honmoku Hilltop Park was this local Yokohama-based Shoebox Ford.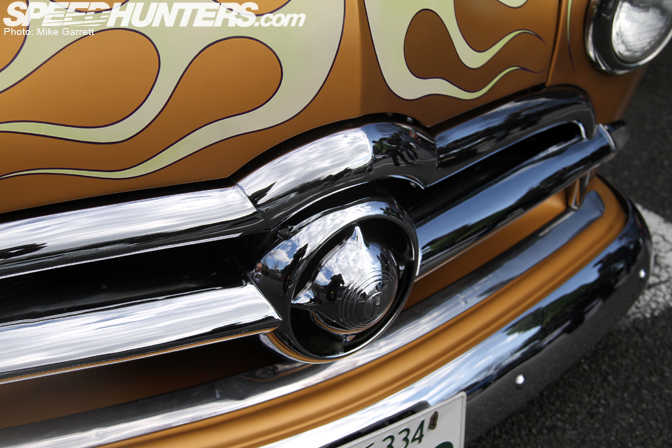 The car was done in the high quality style typical of Japanese builders. This sled would turn heads at California's biggest meets, so you can imagine what it's like on the streets of Japan.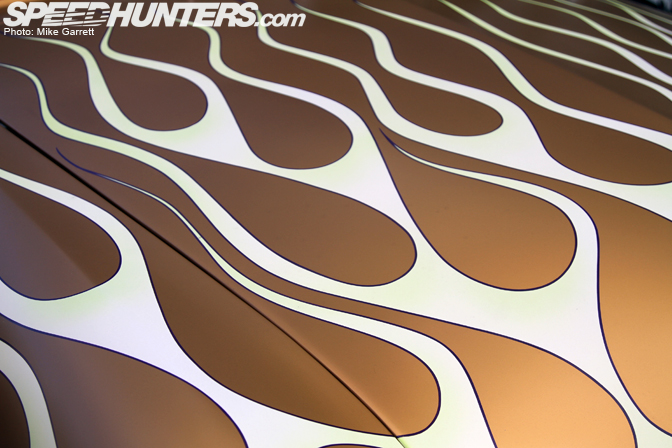 The paintwork on the car was fantastic with an overt flame job laid over the semi-gloss gold body. You can also pick up in these photos that the flames have a hint of green to them.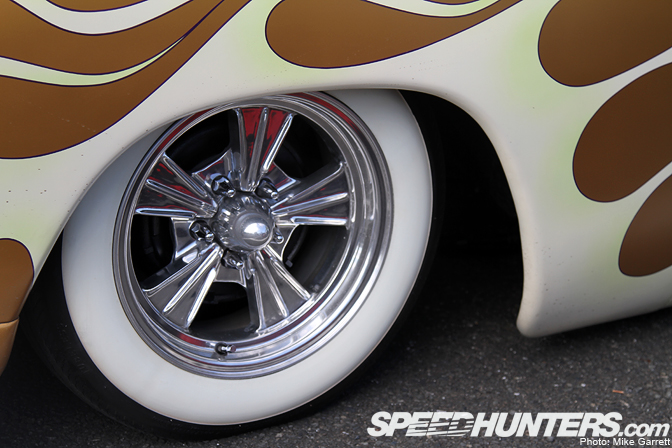 Wide whites and polished mags further enhance the look. Of course it doens't hurt that the car is also dropped to the ground.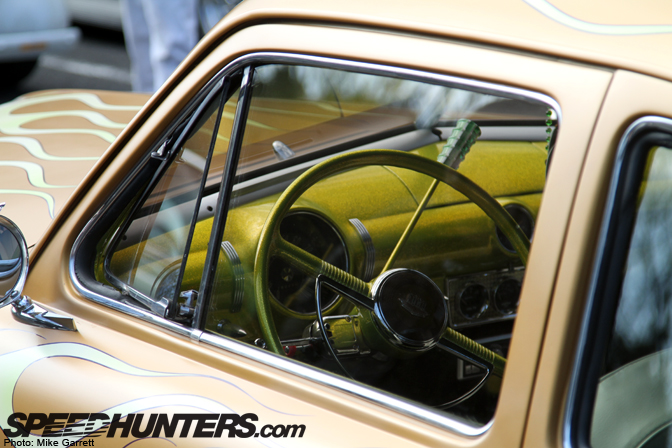 The interior was finished in a yellow flake that contrasted a nicely against the body.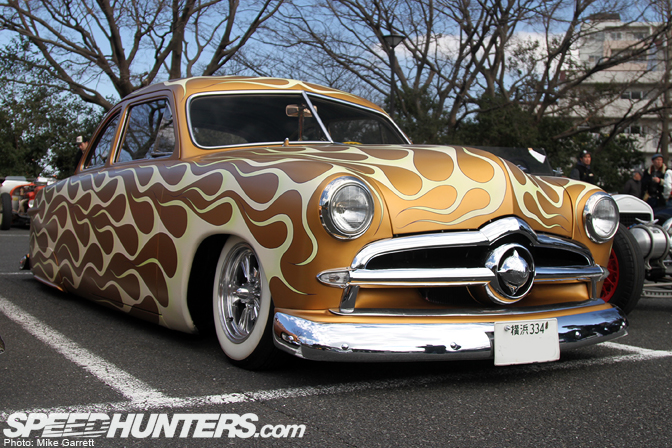 Over the years I've developed a tremendous respect for Japan's custom builders, and cars like this are just one of the reasons why.
-Mike Garrett