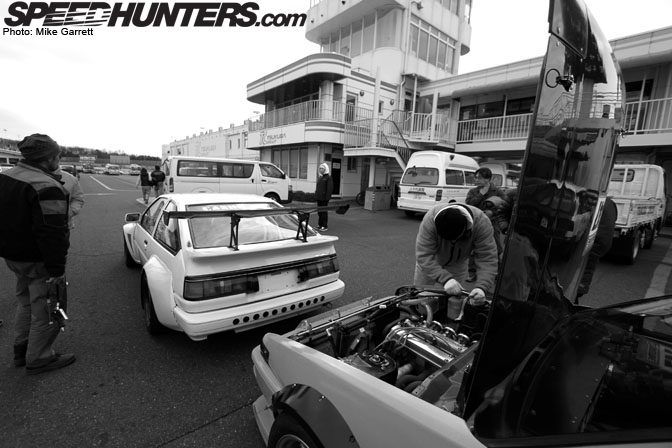 I had a fantastic time shooting the GTCC event at Tsukuba Circuit the other day, and based on your comments it seems you guys have been enjoying the coverage from this brilliant grassroots race meet. Regardless of what sort of you cars you like, I think everyone can appreciate both the passion and the fun-loving attitude that these weekend racers have.
With that said, here's the third and final part of my GTCC event coverage.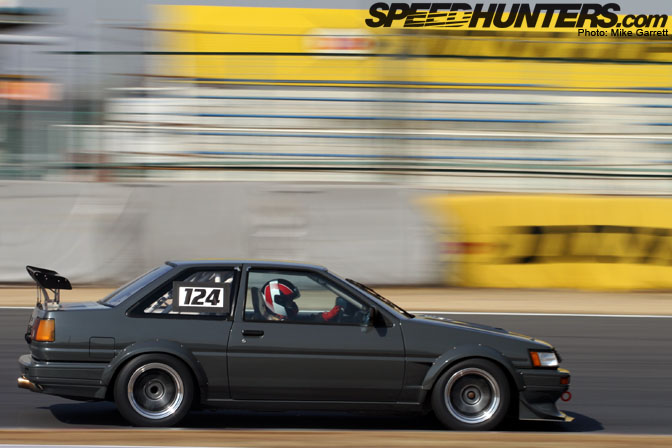 One thing that's always entertained me about Japanese circuit events are the funny names drivers list for their cars on the timing sheets. This 86 for example is known as the M-One Kyouken Levin – kyouken meaning "crazy dog".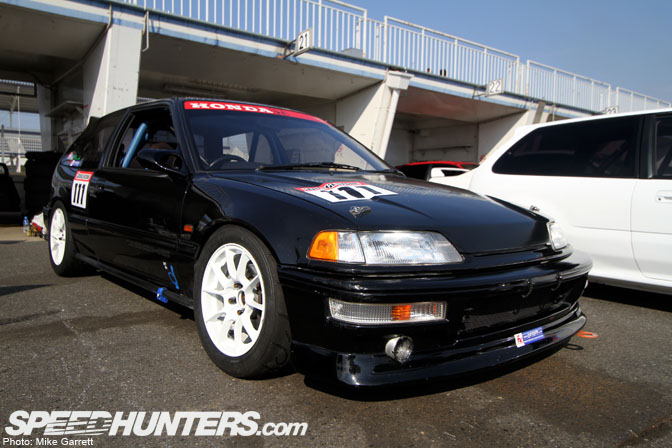 This EF9 meanwhile was listed as Dongame, which I believe translates to "slow turtle".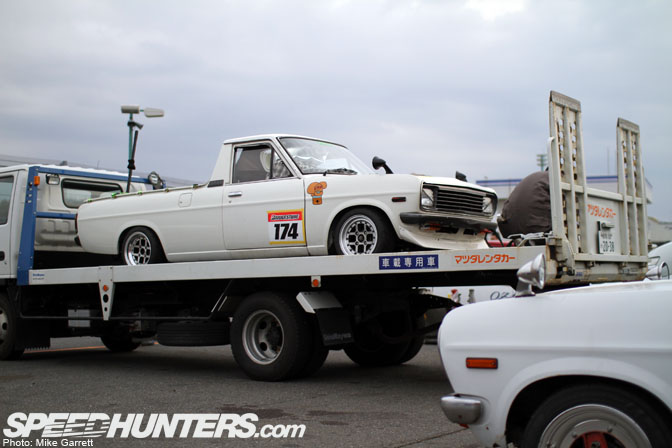 Truck on a truck. Where's Xzibit when you need him?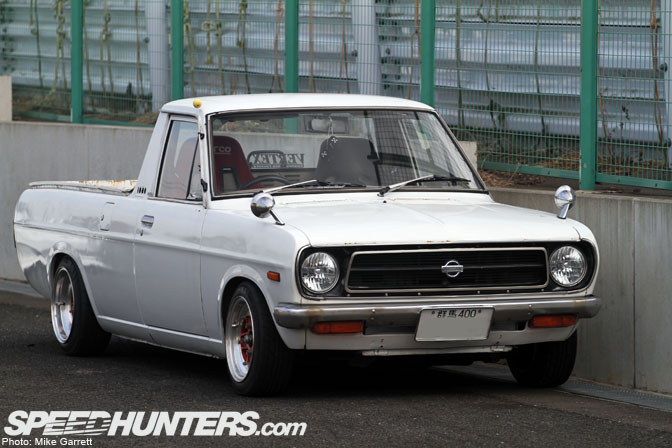 Team Vertex even had a second Sunny Truck at the track as a support vehicle.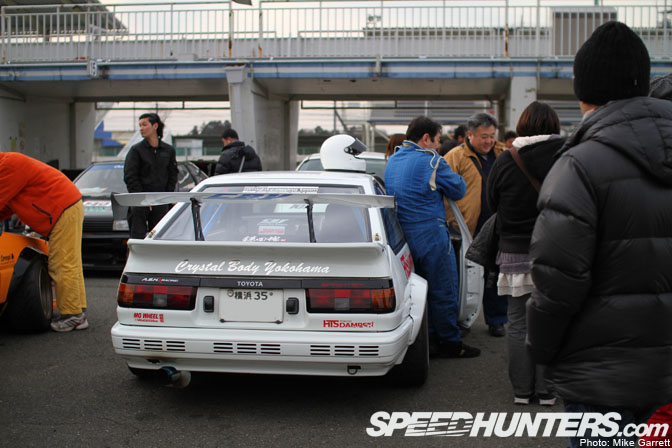 I snapped this shot just as the day's final race had ended. The drivers were climbing out of their cars to tells stories of the 12-lap battle with each other – not as bitter rivals, but as friendly competitors.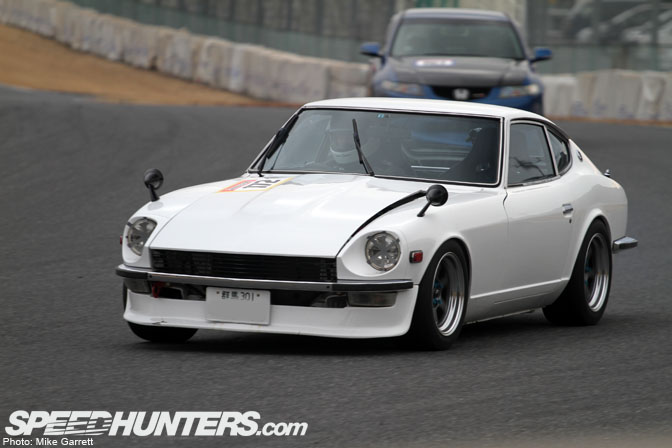 I took some major inspiration from the Vertex S31. In a perfect world I'd love to have my own 240Z looking very similar to this one.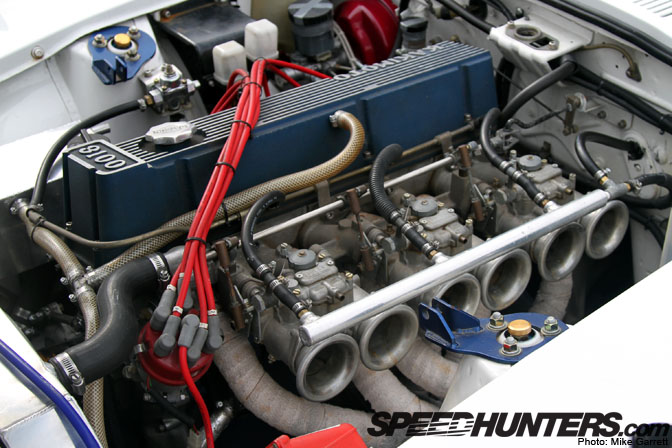 Here's a glance at the built L-motor under the hood, which is equipped with a rare Kakimoto Racing head cover.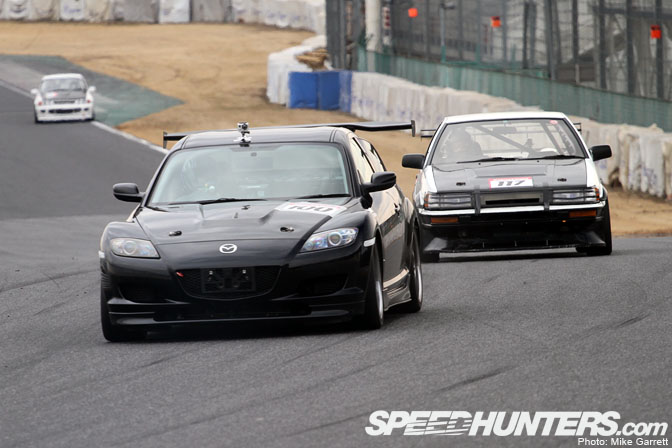 Renesis vs 4AGE – just one of the many great battles played out over a day of GTCC racing.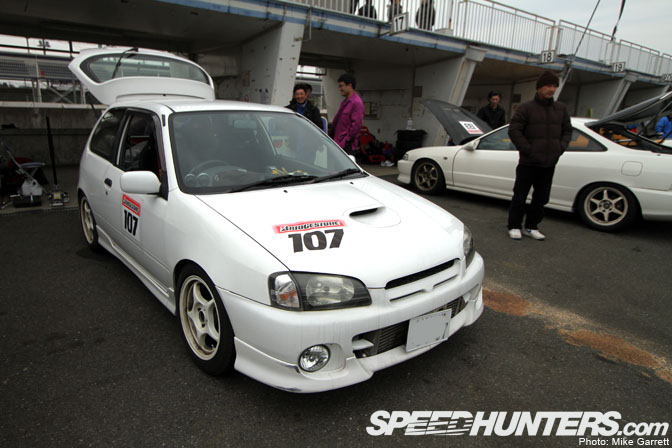 Once again, the Toyota Starlet proves to be both a fun and capable track car.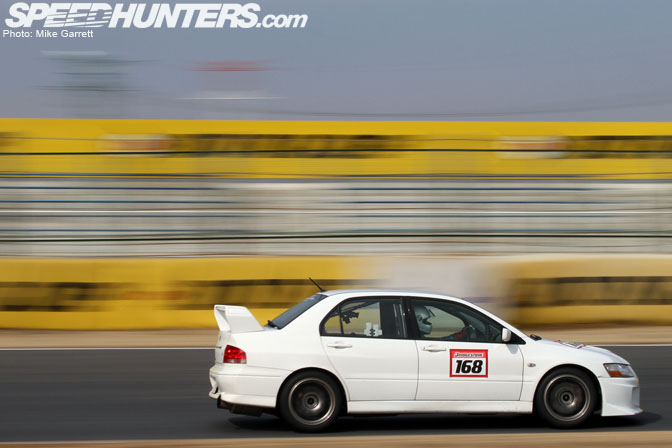 At this particular event you could count the AWD cars with one hand. Here we have a CT9A Evo that was part of the free run group.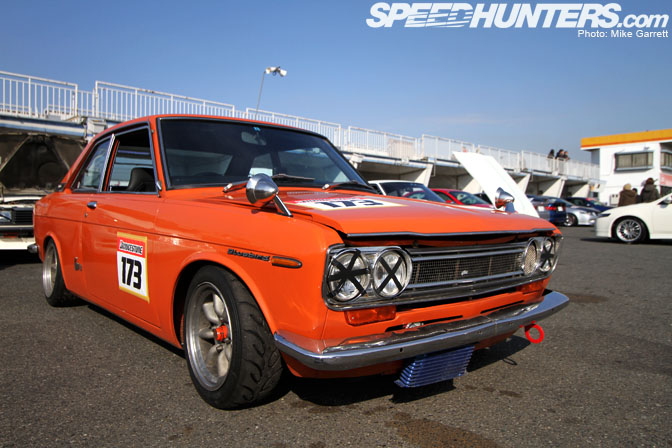 One more view of the Vertex 510 Bluebird, just because it's awesome.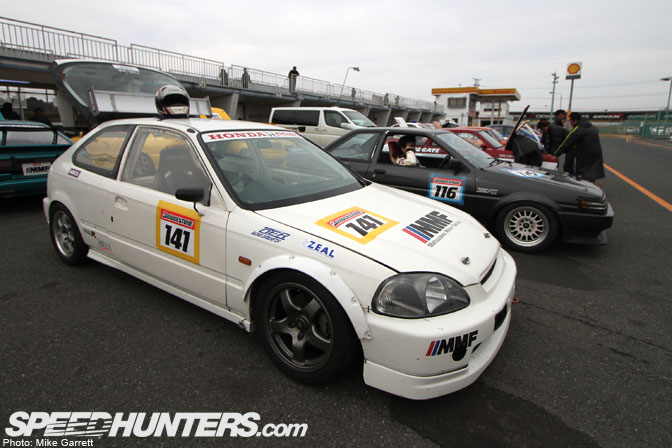 The MMF EK9 Civic Type R, one of the faster Hondas of the day.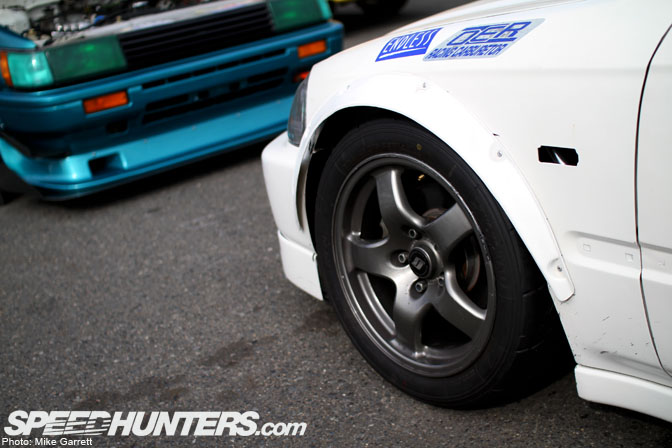 I've seen this car running at Tsukuba in the past, and I always enjoy seeing those factory BNR32 GT-R wheels mounted under its bolt-on flares.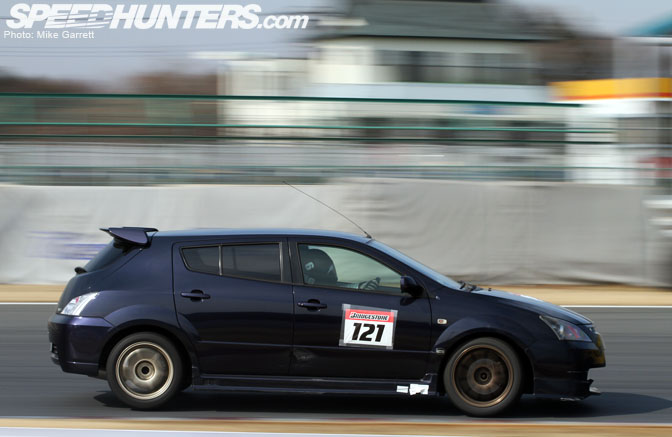 Here's a car you're not bound to see at many circuit events, a Toyota WiLL VS.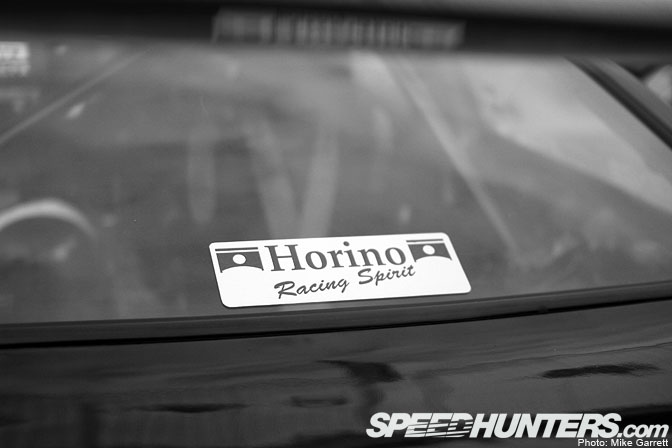 Love this sticker on the Yonahachi Levin.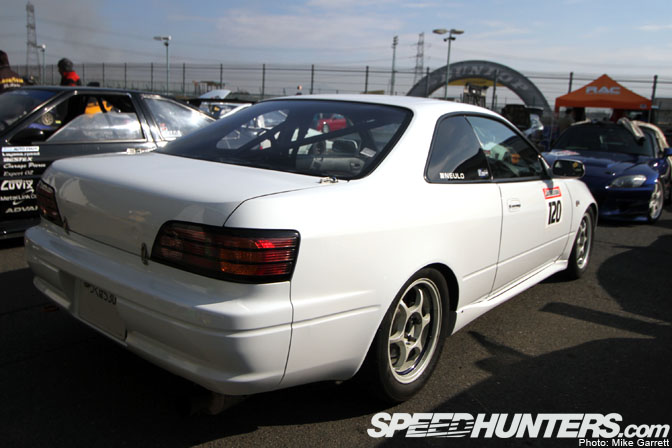 Here's some more AE111 love. Pretty cool looking car, no?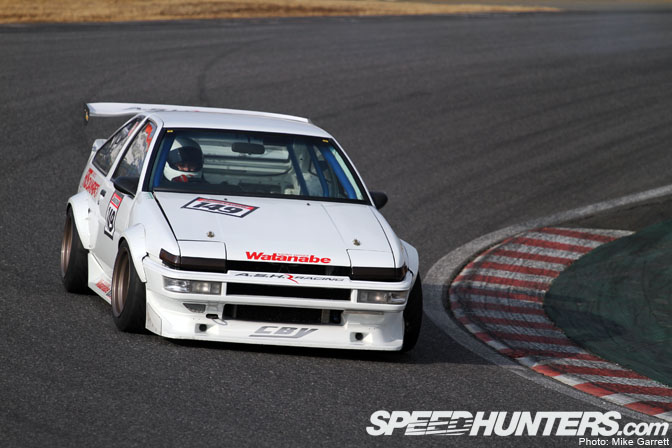 The CBY Trueno was the day's top qualifier with a time of 1:00.272, a fast lap for any car at Tsukuba, let alone an AE86.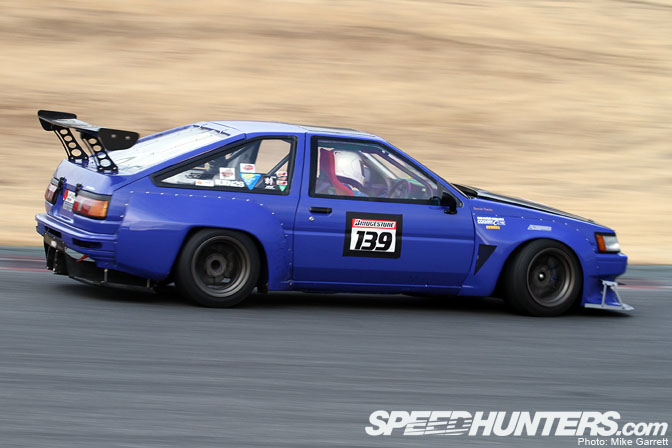 But after a spirited battle at the front of the NA Expert class, the Tec-Art's Satoshi Levin would go home as the race winner.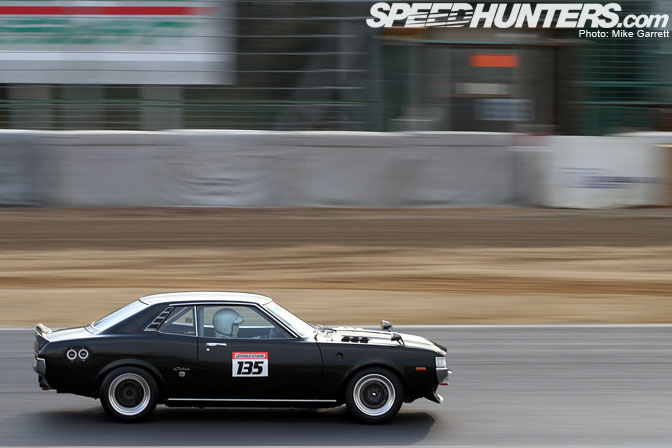 Fighting it out among the Hondas and 86s in the NA Hyper class was this amazing RA21 Celica. Stay tuned for a spotlight on this thoroughly built classic…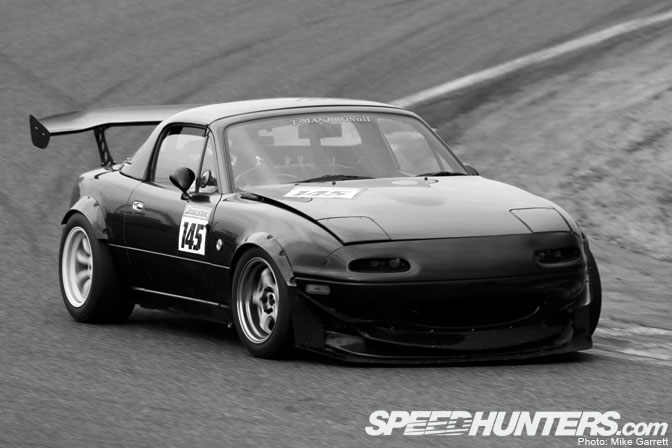 …as well as a spotlight on one very fast NA8C. The Roadster fans will dig this one.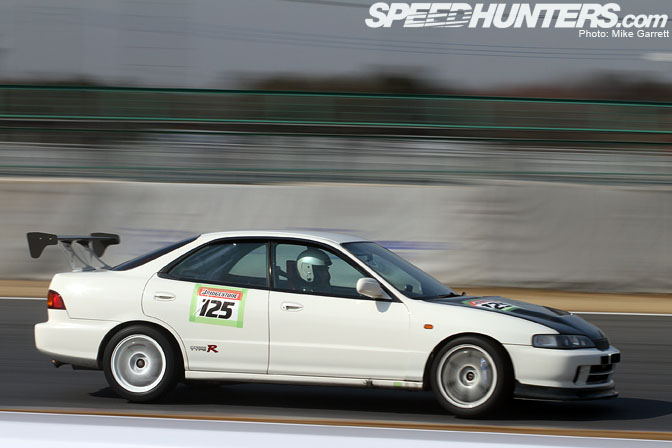 How can you not like the four-door version of the Integra Type R? Especially one that's used like this.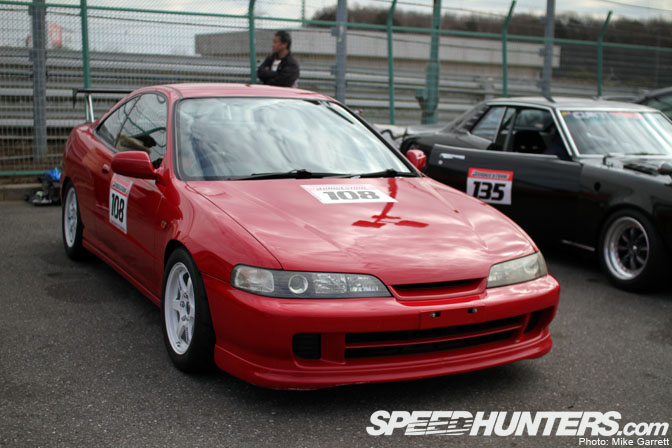 One more Integra. The subtle wide-fenders almost look OEM.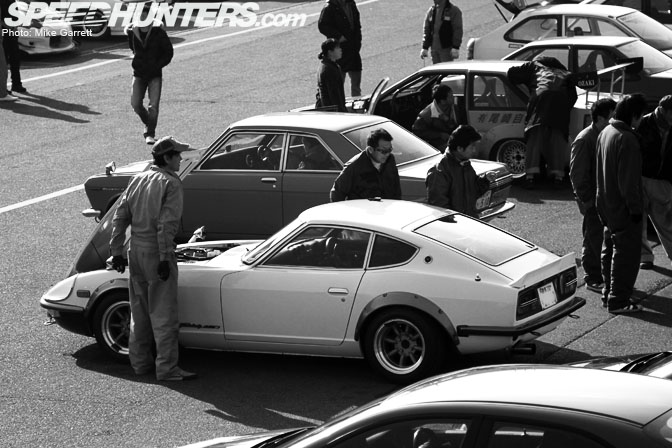 As I mentioned in the first post, I consider Tsukuba Circuit one of my favorite places on earth and I couldn't think of a better way to experience Tsukuba this winter than with the cool cars and friendly people of GTCC.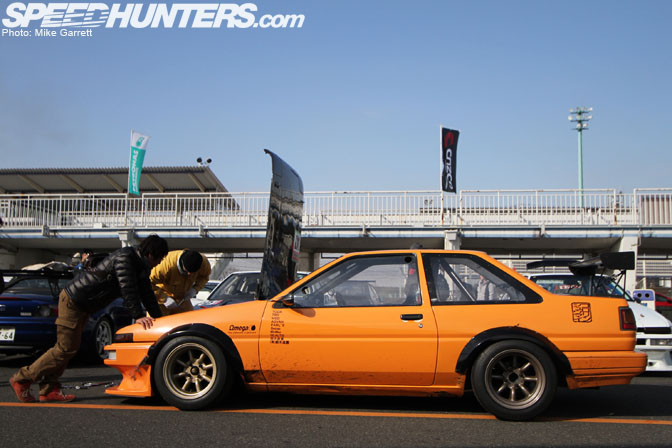 And with that, I'll wrap up my general GTCC event coverage.
I do have the aforementioned car spotlights as well as some desktops coming your way though, so look for those soon.
-Mike Garrett