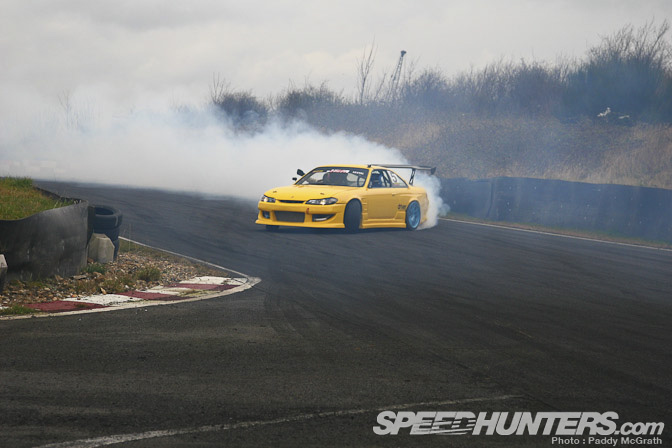 Back in 2008, I made the trip across the Irish Sea to the opening round of the 2008 JDM Allstars Series. The event took place at Teesside Autodrome, just outside Middlesborough in the North East of England. Anyone who has had the privilage of witnessing what Teesside was like in its earlier drifting years, will know it's a special place. For the Saturday morning of the event, the competitors were left loose on the smaller, but equally amazing, West track.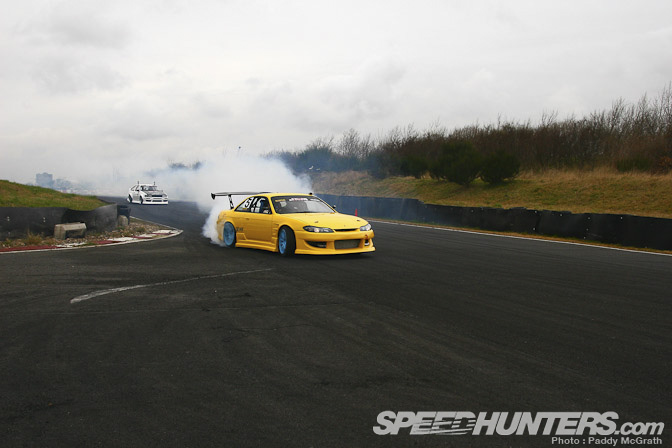 During the lunch hour, Martin Ffrench told me of an amazing spot out the back of the course where he was getting full lock and lots of smoke. He told me it was a bit of a dangerous place to stand but he promised to make it worth my while.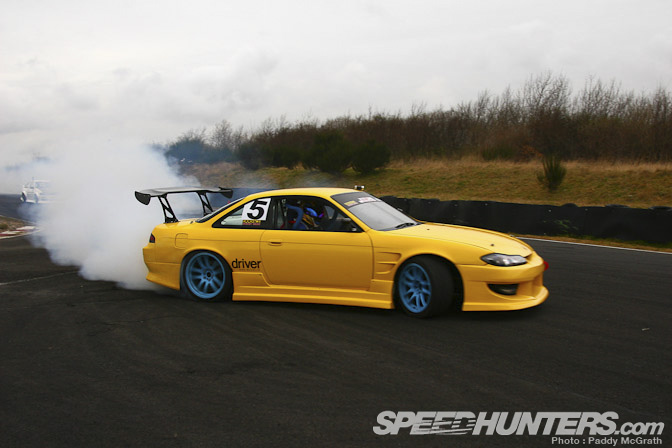 What I didn't realise at the time was he intended to use me as a human clipping point.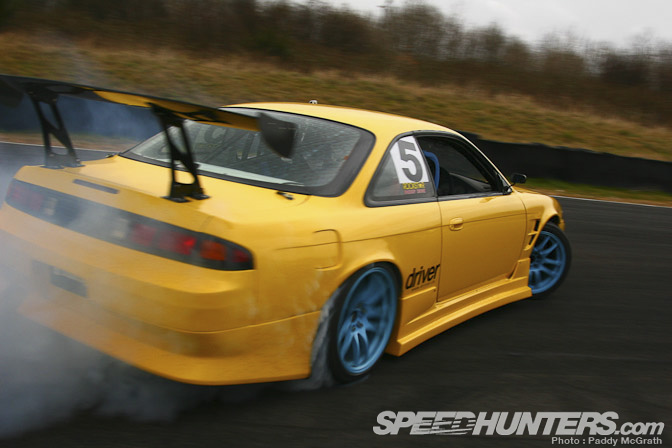 As the car appeared around the final turn, Ffrench showed no sign of lifting and I distinctly remember him pulling another gear. I can't remember if it was trust, fear or stupidity but as he transitioned the car I stayed put and kept my finger on the shutter.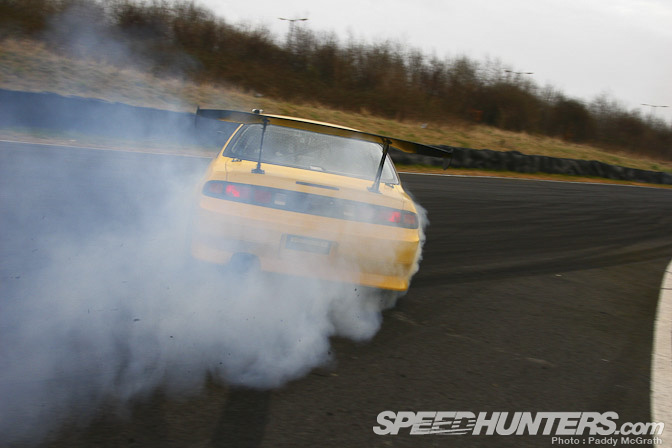 After being hit by a storm of rubber pieces, I looked down to see his tyre marks no more than twelve inches from the tops of my toes. Checking the EXIF information in the photographs afterwards, I was shooting at 24mm, which any photographer will tell you provides a quite wide field of view. It's also telling of just how close I was to meeting my maker courtesy of a yellow S14.5
I now stand much, much further back.
–
The S-Chassis Festival '12 on Speedhunters