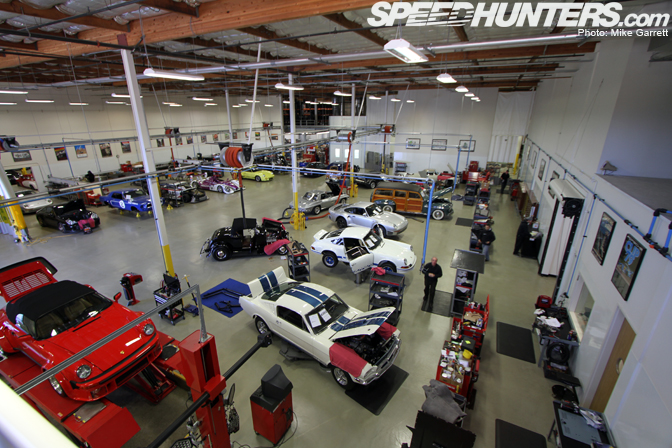 In my journeys as a Speedhunter, I've had the chance to visit all sorts of car collections and shops. From gritty Hot Rod builders to factory collections with floors so clean you could eat off them, I've seen just about everything.
There was nothing, however, that could prepare me for what I saw last month when I visited Canepa Design.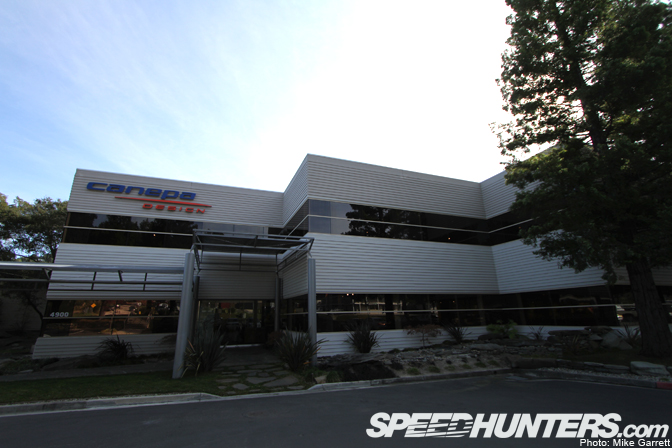 You'll find the Canepa facility nestled along Highway 17 in scenic Scotts Valley, California – just outside of Santa Cruz. Just pulling up to the Canepa building, you know this isn't your typical car shop.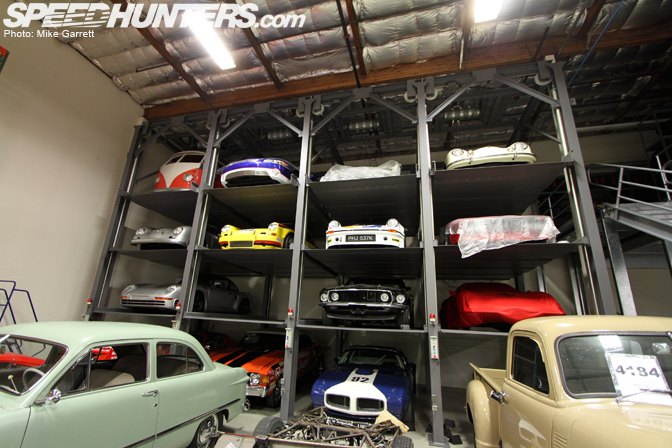 Before we venture inside and take a look around though, how about a little background on Mr. Bruce Canepa and his company?
Bruce grew up in nearby Santa Cruz and became a speed nut from an early age. When he wasn't wasn't working on and learning about cars at the family dealership, he was cutting his teeth in motorsport behind the wheel of go karts and quarter midgets.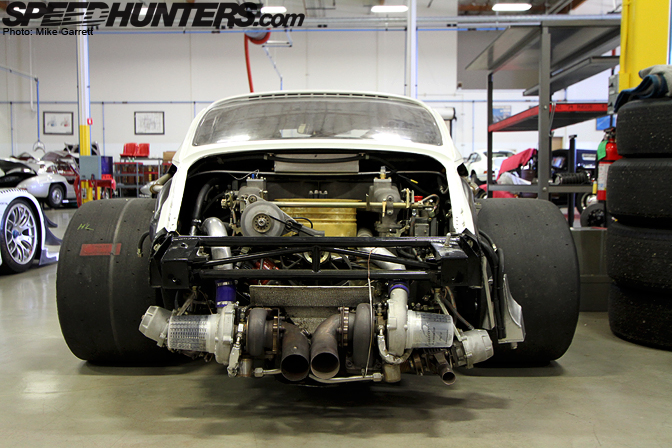 He later moved on to IMSA and Trans Am racing where he made a name for himself driving cars like the Porsche 935. Just racing on pavement wasn't enough though, as Bruce was also an active participant at Pike's Peak – first in an open-wheel buggy and later in the Big Rig class where he set numerous class records.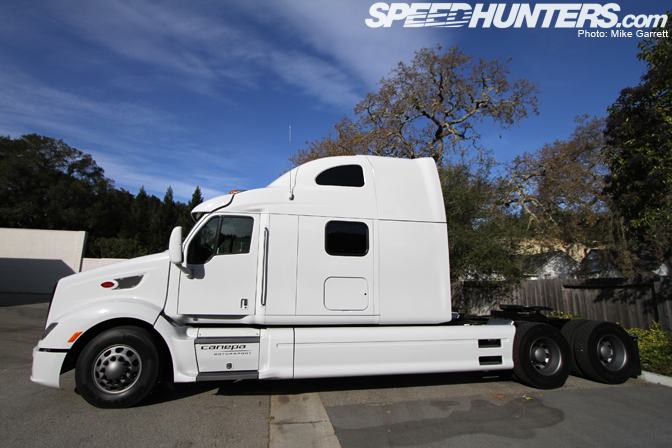 Speaking of Big Rigs, in the early 1980s Bruce broke ground by introducing aero modifications to make big tractors more aerodynamic and thus more fuel effcient. If you know anything about the trucking buisness, then you know just how important fuel mileage is. Needless to say, the buisness took off.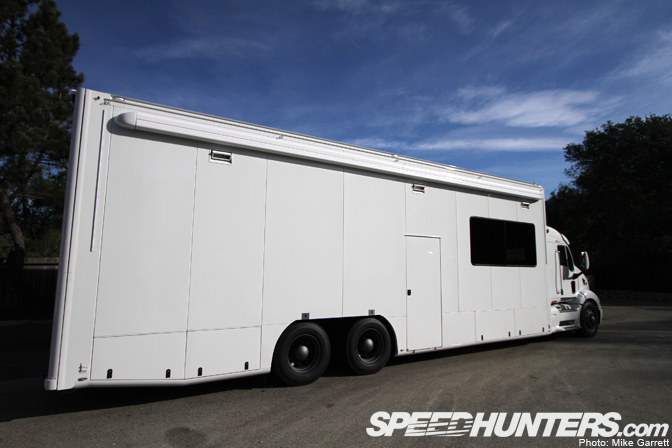 In addition, Canepa also produces custom race transporters through it's Concept Transporters division. If you are looking for something that can carry several race cars to the track and then be converted to a bitchin' mobile lounge and viewing platform, these are the people you go to.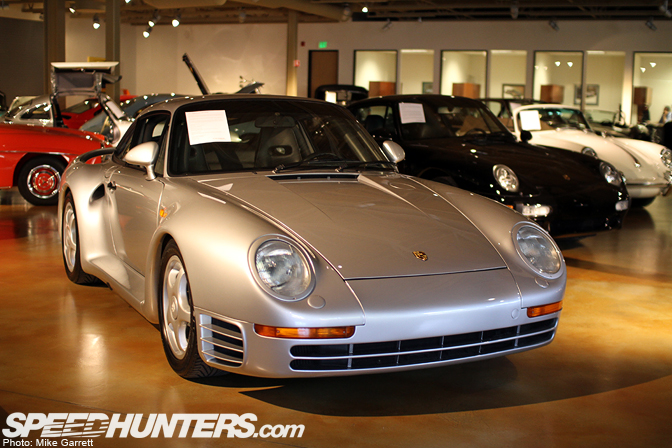 But what you are probably most interested in is the automotive side of Canepa Design. John, the marketing manager at Canepa was nice enough to take me on a guided tour around the massive facility.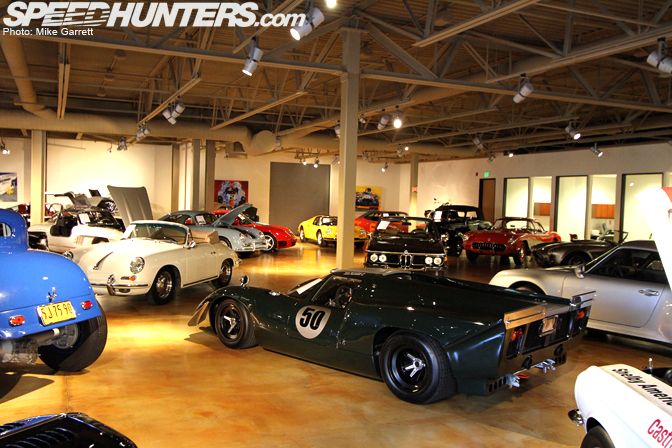 Oh, were to start? This is the view you are greeted with when you walk through the front doors of Canepa Design. It's a showroom full of exotics, classics, and historic race cars from all over the world – and yes each and every one of them is for sale.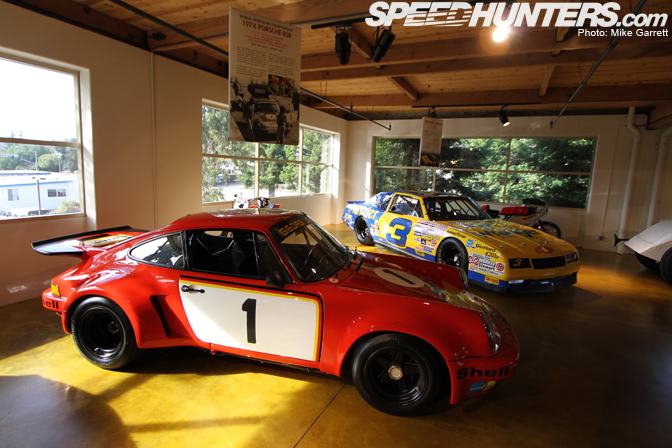 From there you can head upstairs to the Canepa Motorsports Museum – an amazing collection of vintage race cars that's open to the public and free of charge.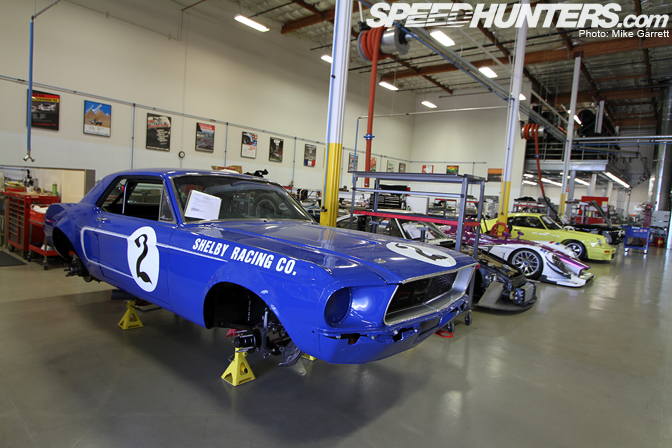 Next, John walked me through the "shop" area. This is where the magic happens. From ground up restorations to race car maintence and detailing, there isn't anything that the team at Canepa isn't prepared to do.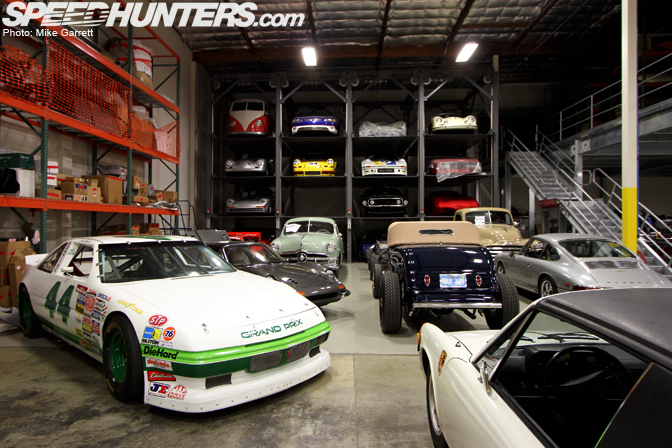 If that wasn't enough, there's the "storage area" – which features race cars and classics literally stacked a few stories high.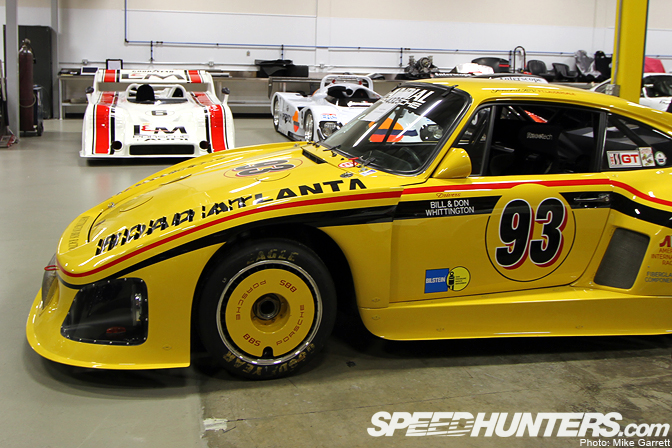 It's an incredible collection of historic race cars – and each one of them is in track ready condition. I'm sure you'll recognize a lot of these cars from my coverage of events like the Rennsport Reunion.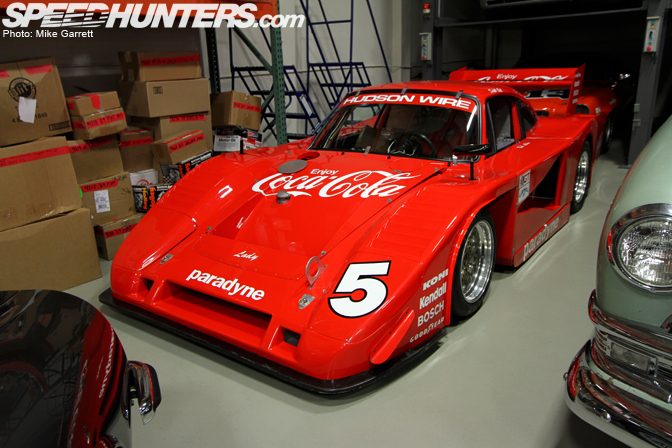 There can't be too many places in the world where you'll find the Bob Akin Coca-Cola Porsche 935 LT1…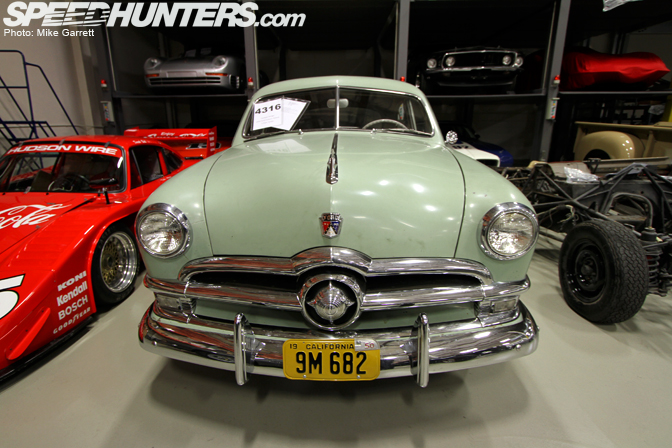 …sitting alongside a completely original Shoebox Ford.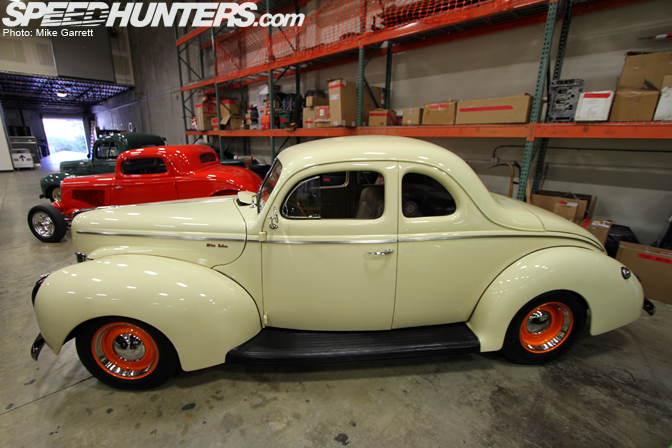 American Hot Rods and Customs actually make up a sizable part of the Canepa collection. As you'd expect, all of them are high quality builds – many with historical significance.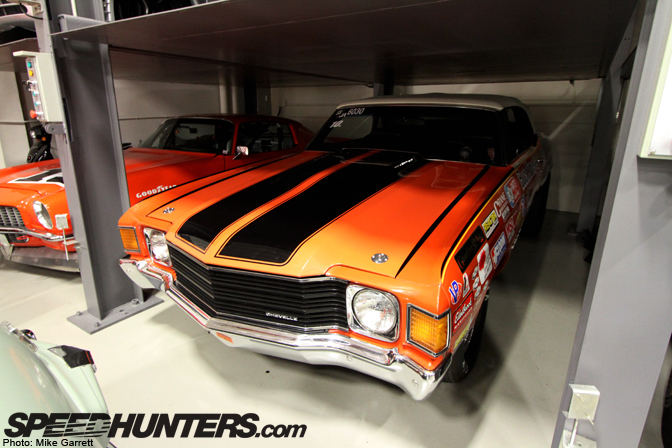 Now here's something you might not expect to see a – a '71 Chevelle Convertible which held many NHRA SS class records from the early '70s all the way to the early '90s.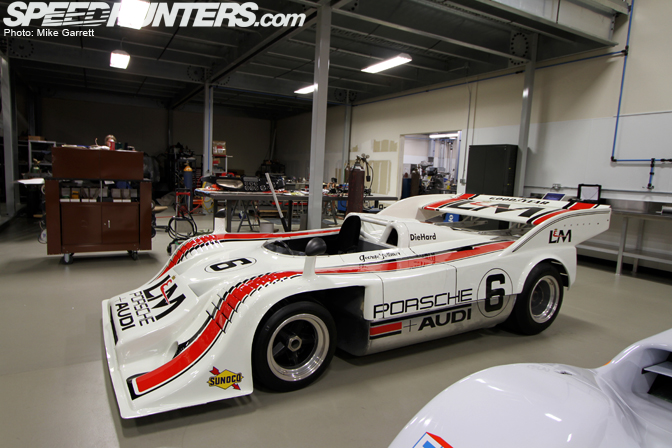 The George Follmer L&M Porsche 917/10 Can Am car is just one of the many legends that call Canepa Design home.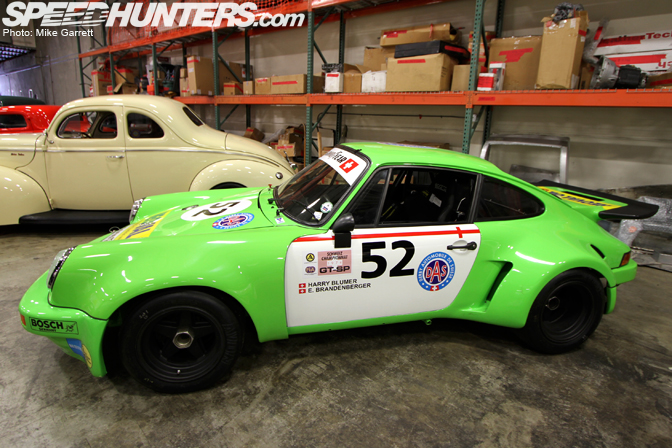 This lime green beast is one of a few 911 RSRs I spotted during my magical tour.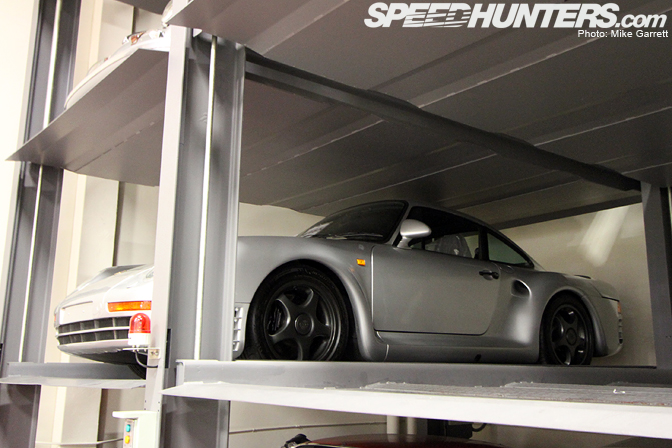 Perhpas you noticed the Porsche 959s in the earlier photos? Bruce pioneered the charge to get 959 legalized for use in the United States, and at any given time there are half a dozen of them spread about the Canepa facility. Quite amazing when you consider there were only a few hundred produced for the entire world.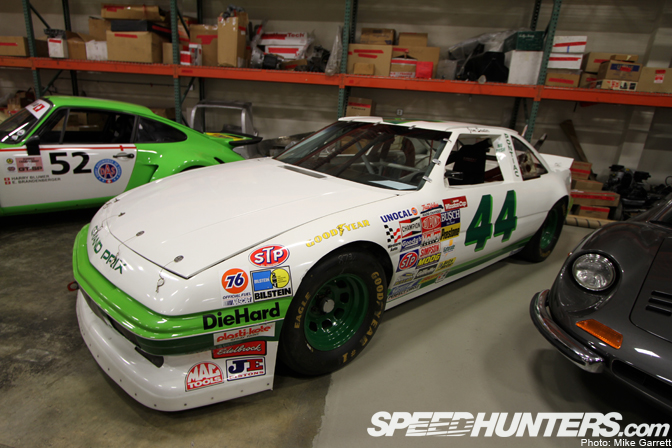 If you are familiar with sports car racing then you've probably heard of Group 44 Racing and their famous Jaguar race cars. What you might not know is that Group 44 also tried their hand at NASCAR with this Pontiac Grand Prix. The team only did one season of Winston Cup racing in 1989, but the car proved to be very competitive – especially on the road courses.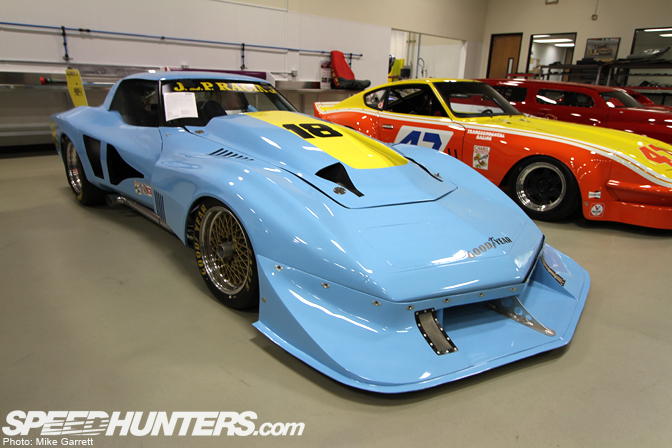 Nothing sums up the extravagance of 1970s IMSA racing quite like the Greenwood GT "Supervette". This is the second of only two chassis ever built, fully restored and ready for some vintage racing.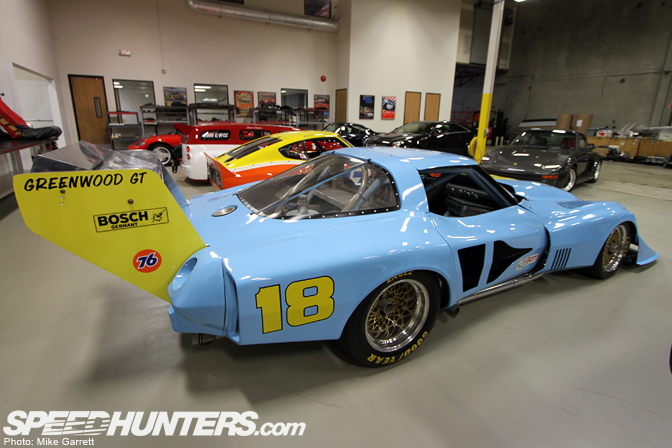 I wonder how many people would be willing to strap into this 950 horsepower monster and then try to tame it around Laguna Seca?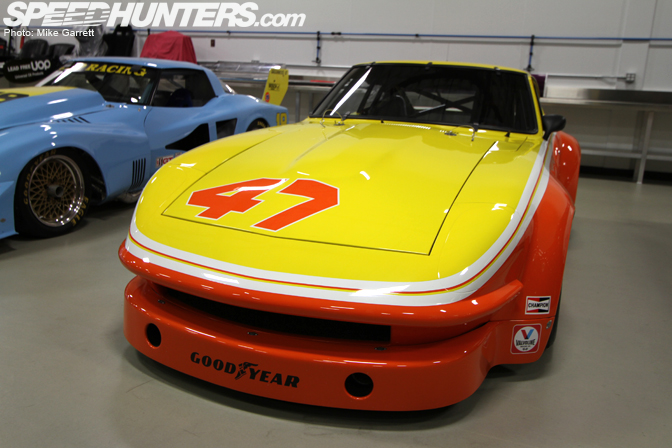 I quite liked this IMSA 240Z, and I'm sure a lot of you vintage Japanese cars fans will dig it as well. Keep an eye out for a full spotlight coming soon.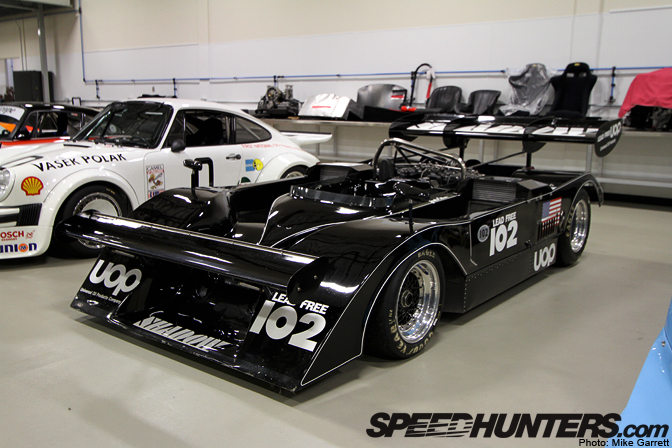 Frankly, it doesn't get more extreme than this 1972 Shadow MkIII Turbo Can Am racer.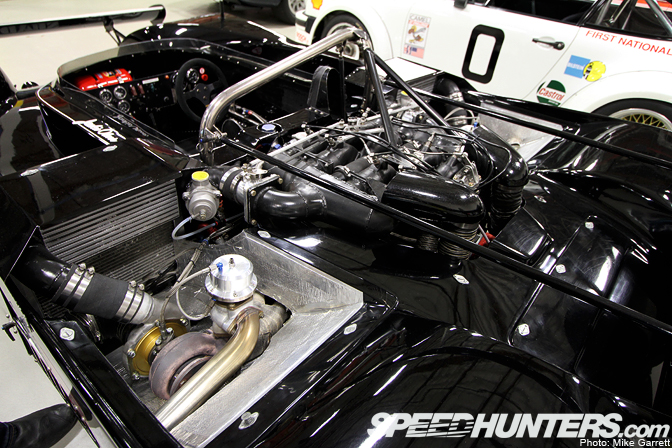 Again, this car has been fully restored and is in race-ready condition. All you need to provide is a little race fuel and a lot of courage.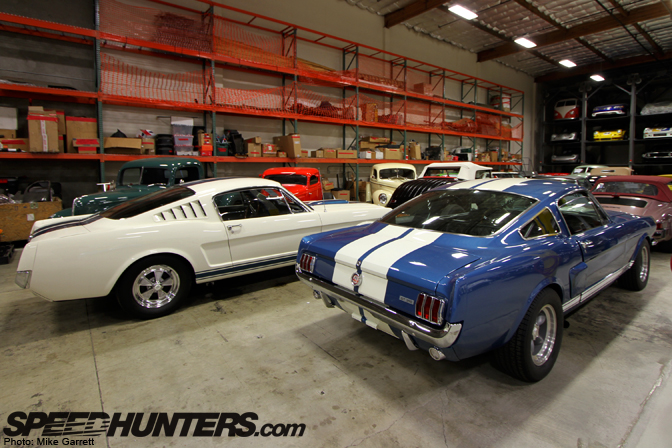 Elsewhere in the storage area, a pair of Shelby GT350 Mustangs sitting side by side. Tasty.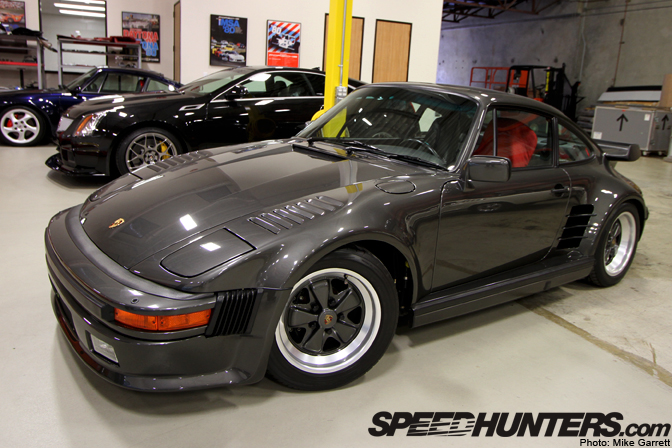 A genuine Slant Nose 930 in all of its over the top 1980s bravado.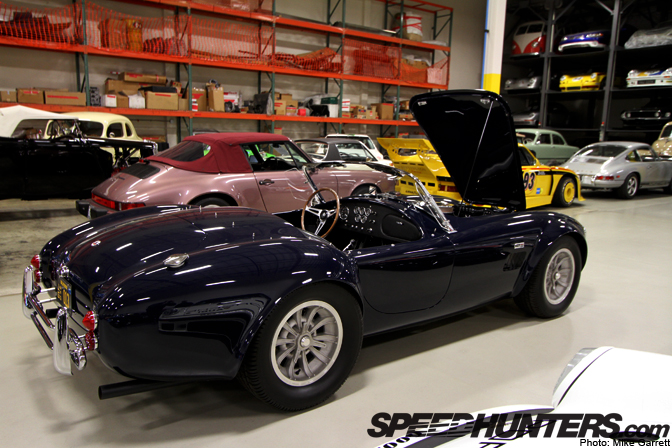 Say hello to CSX 3360, also known as the last 427 Cobra built by A.C. cars in 1967.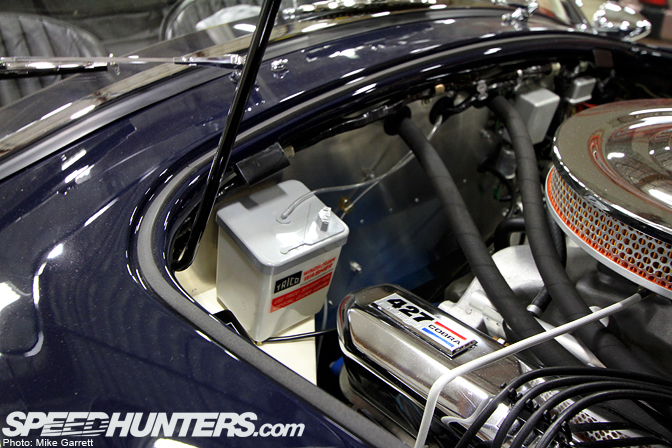 To get an idea of just how thorough the restoration on this car was, John told me that about $3,000 was spent just on making sure the windshield washer reservoir was completed to factory spec.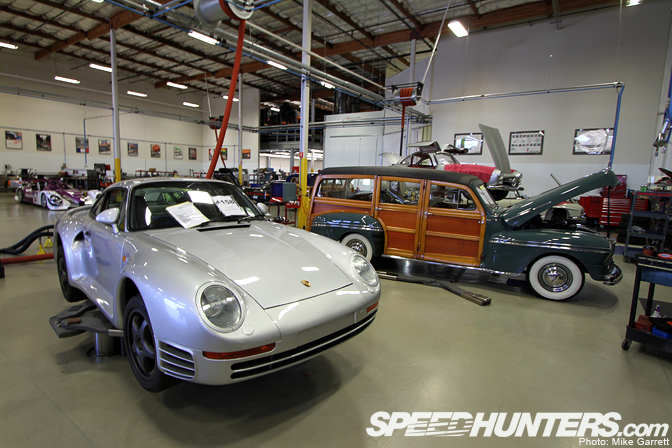 I'm just getting started with my detailed tour of Canepa Design.
Make sure you check back tomorrow as I continue my journey through this overwhelming place of automotive goodness.
-Mike Garrett