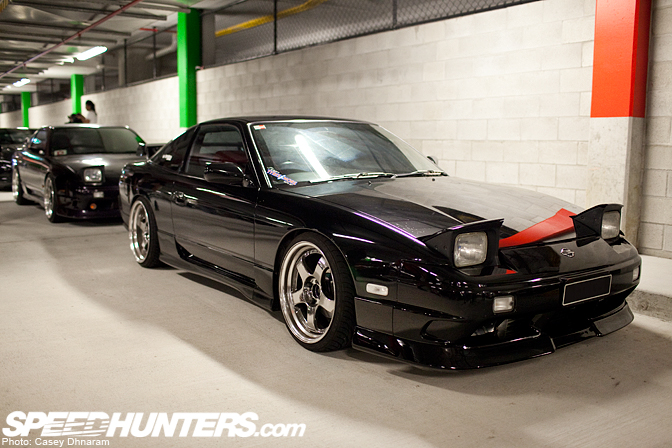 A few nights ago, Australian forum JDM Style Tuning teamed up with Downshift to hold a meet in Brisbane drawing an impressive turnout.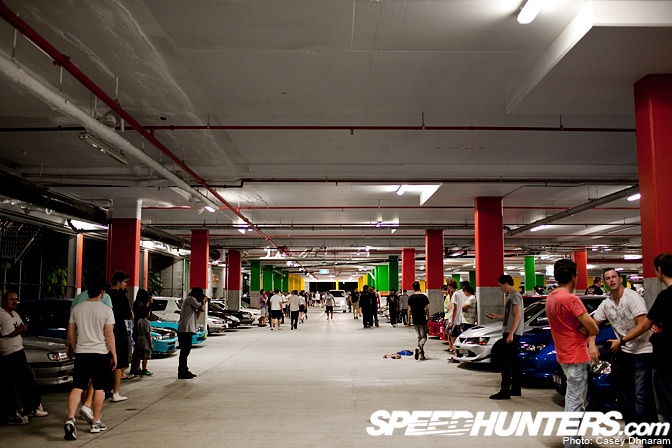 The meet was held in the parking lot of a small shopping centre, north of Brisbane's CBD. These meets have strict rules against burnouts and other anti-social behaviour to avoid any unwanted attention.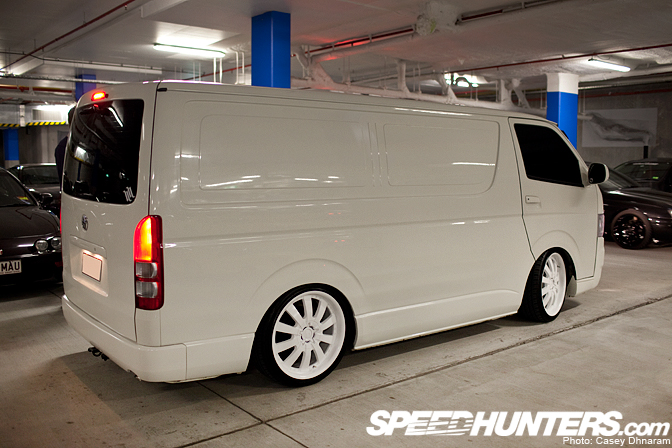 A modified Toyota Hiace is not something you tend to see on Australian roads.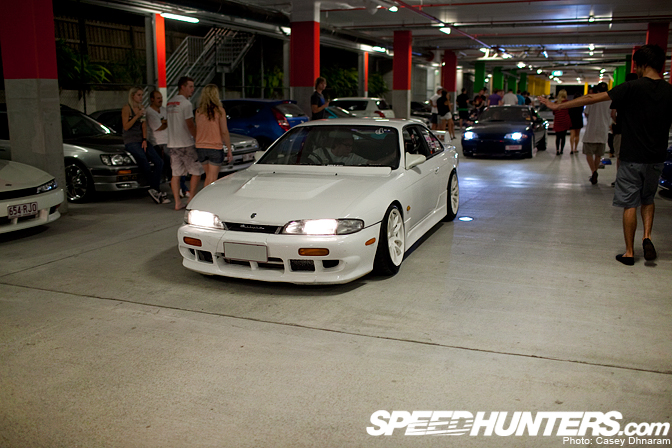 The number of cars that continued to roll in provided non-stop entertainment. This white Zenki is a car I've seen out on the track a few times.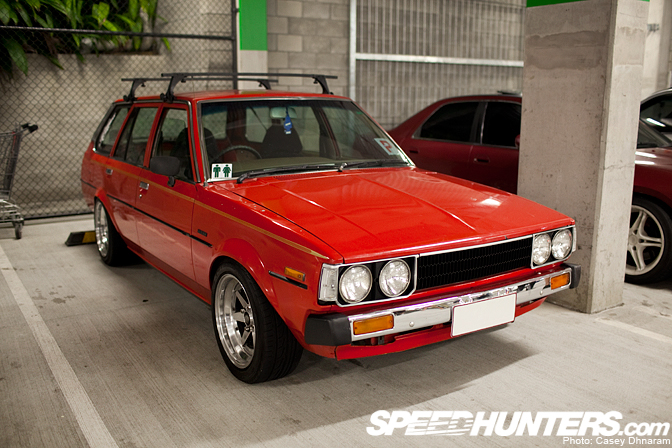 Being an old school Toyota fan I took notice of this KE70 wagon. The quad headlights are definitely a fresh upgrade.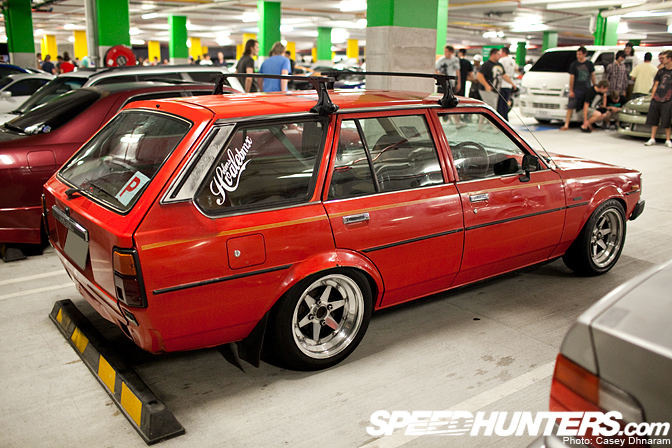 Nothing too over the top. The rear bumper's been removed and the wagon rolls on Longchamp XR4s.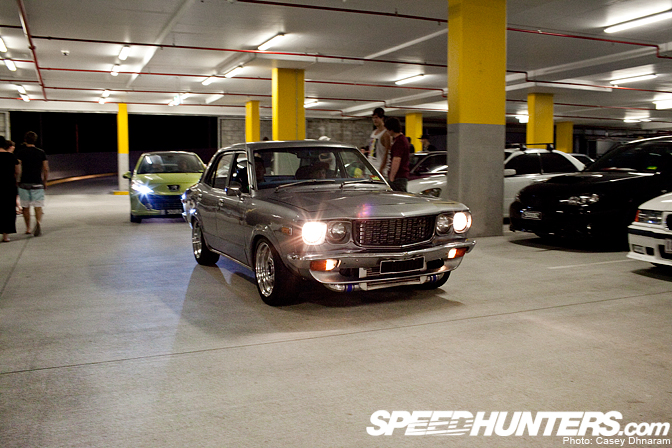 Australians love their RX-3s. Hearing this one blurp in brought back memories of the recently past Jamboree event.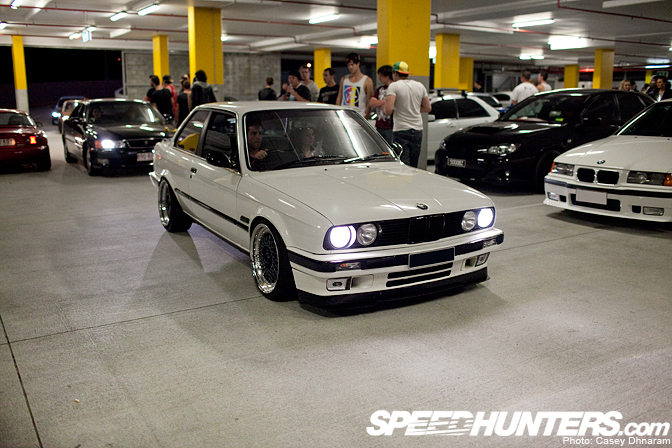 These types of meets welcome a variety of car makes. Here's one for Linhbergh!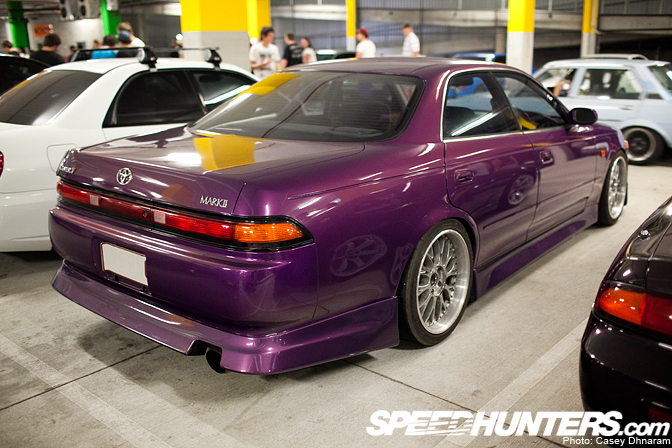 Being a JDMST meet there were obviously a large number of Japanese imports, such as this Toyota Chaser JZX90 Mark II.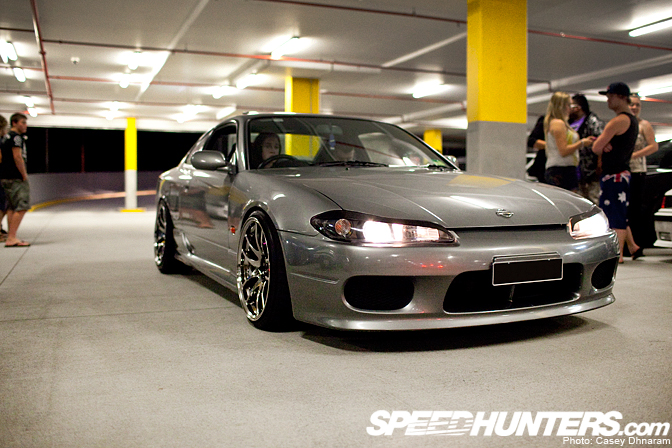 Cars continued to roll in as the night went on.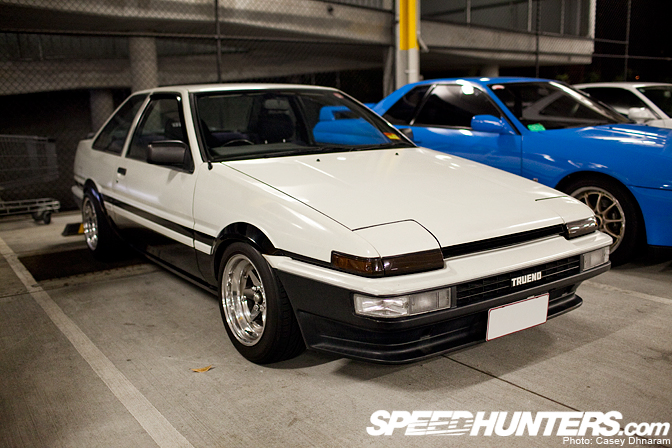 This AE86 Trueno is driven by Seamus Eldershaw, a good friend of mine. We'll take a closer look at it later in the month.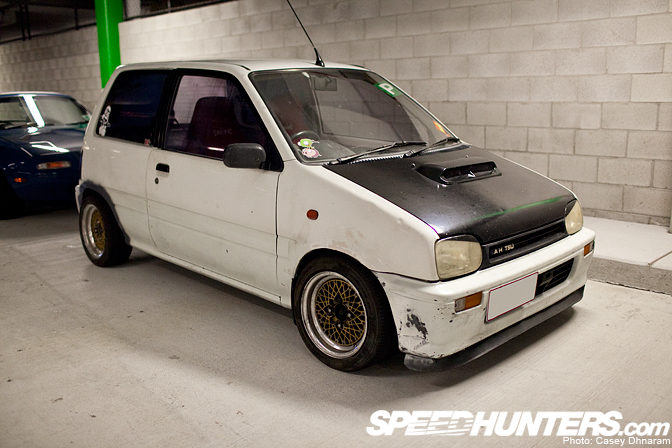 This Daihatsu Mira was definitely a little different from the rest.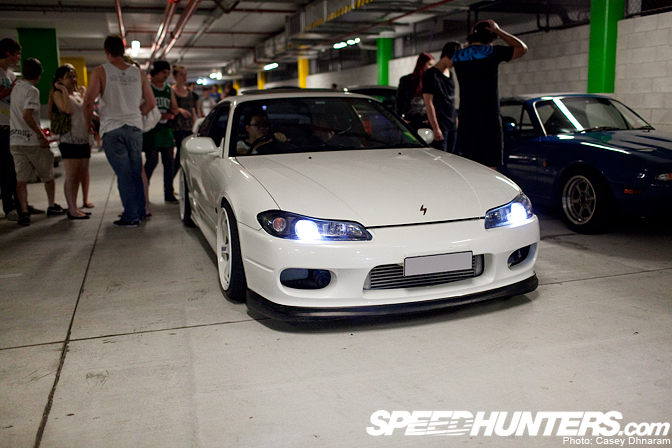 Some of you may recognise Chris Pang's S15, which is a familiar face at these meets.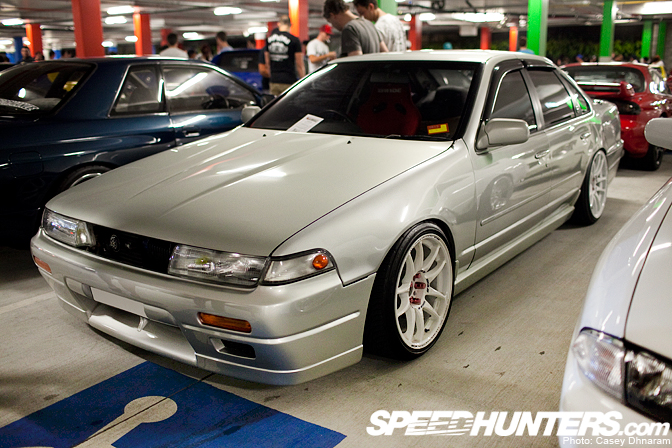 This A31 Cefiro was one of the cleanest examples I've seen in the Brisbane car scene…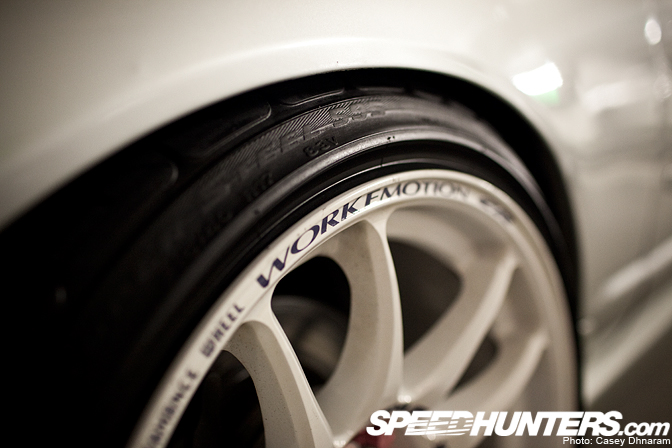 …And was slammed on 17" Work Emotion CR Kais.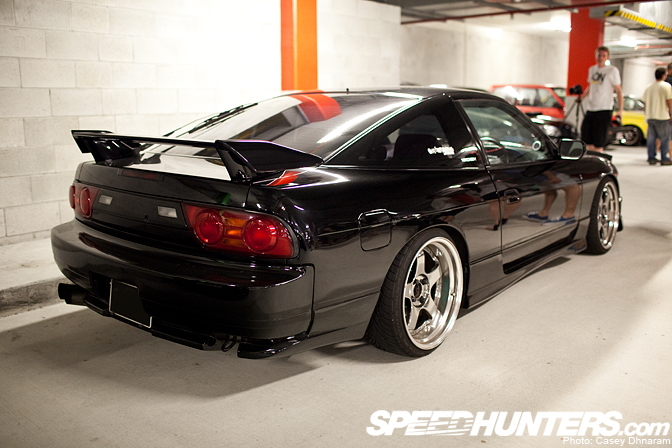 In one corner was this immaculate Type X RPS13…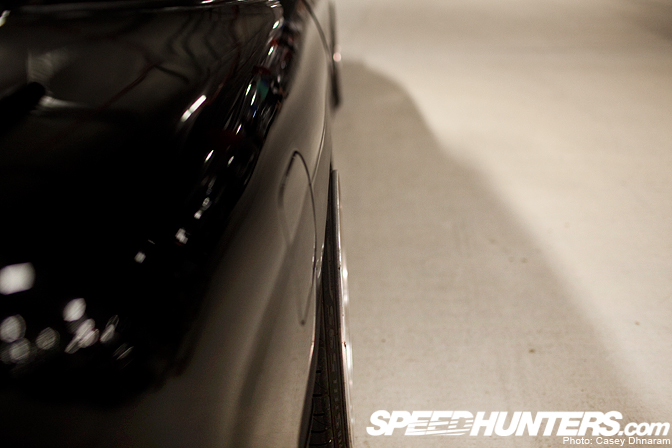 …That was done to perfection.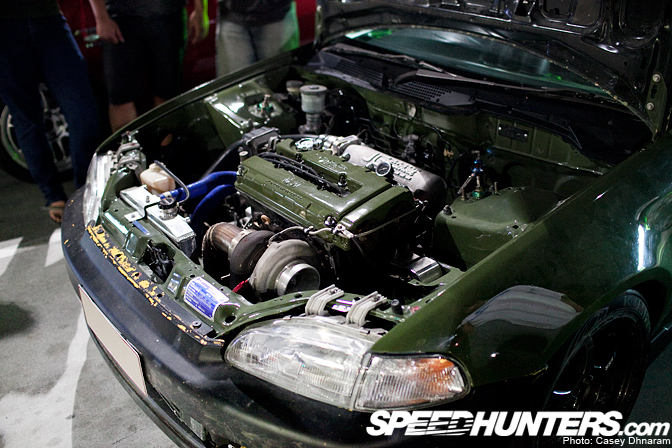 While most of the cars were on the underground level, a few were spread out on the higher levels. There was a crowd around this EG Civic which had a B18C with a GT35R strapped to the side of it.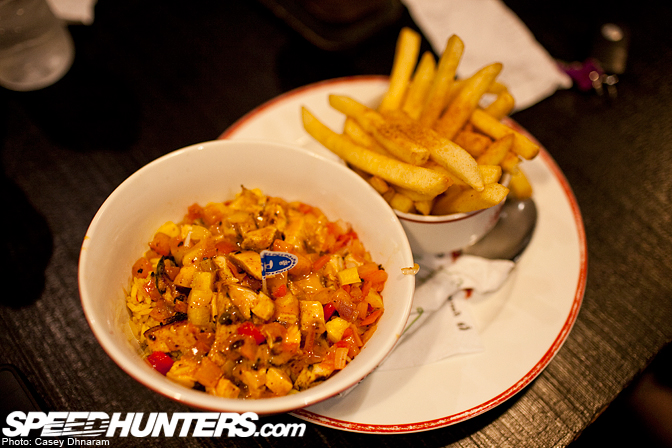 Our stomachs were grumbling, so we all grabbed some Nando's…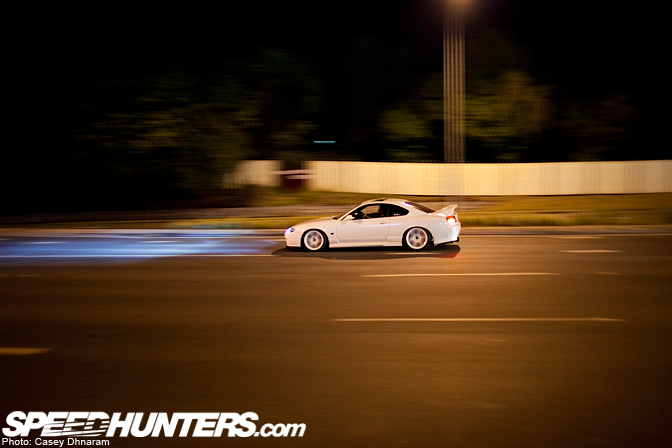 …Before everyone headed their own way.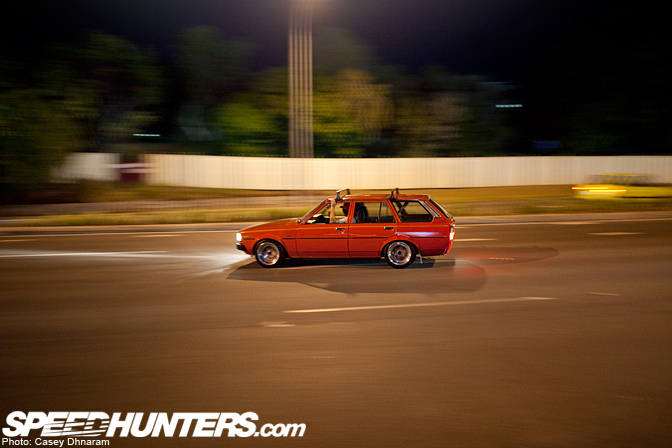 I hung around the parking garage exit to grab some photos as the cars rolled out.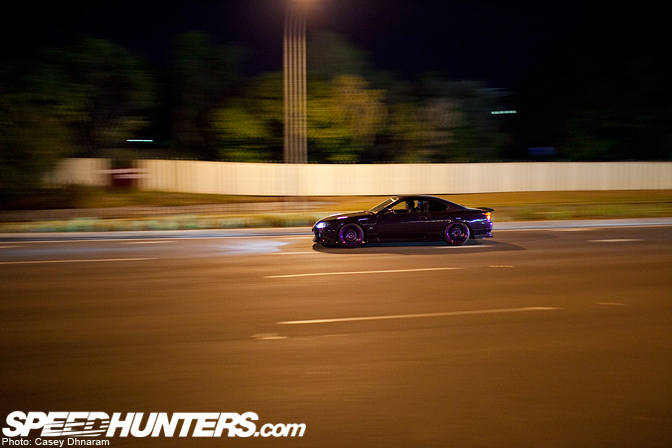 A car that has been in the works for quite some time is Daniel Batchelor's S15. The body and wheels have been painted in midnight purple; an odd combination that he's pulled off nicely.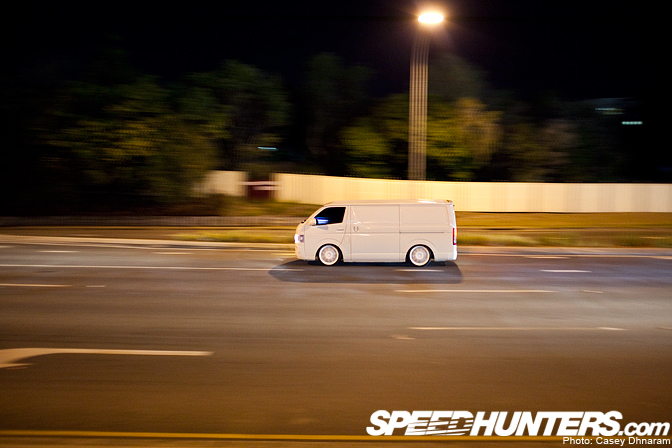 Here is the Toyota Hiace I was talking about previously. Cute don't you think?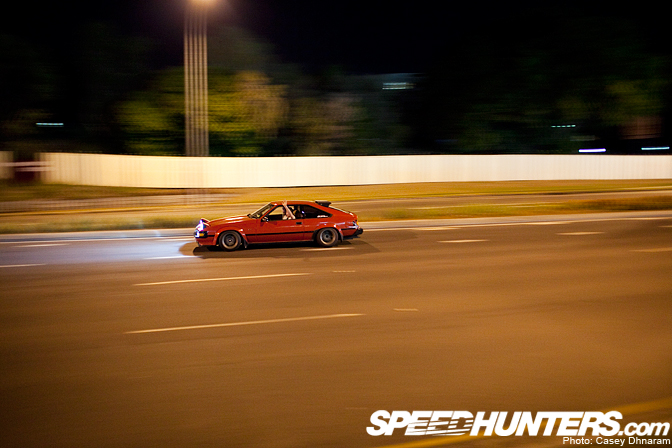 To conclude we have a shot of a MA61 Supra on Watanabes. It's great to see these informal meets continue to grow. I'm sure many of us are hanging for the next one! 
-Casey