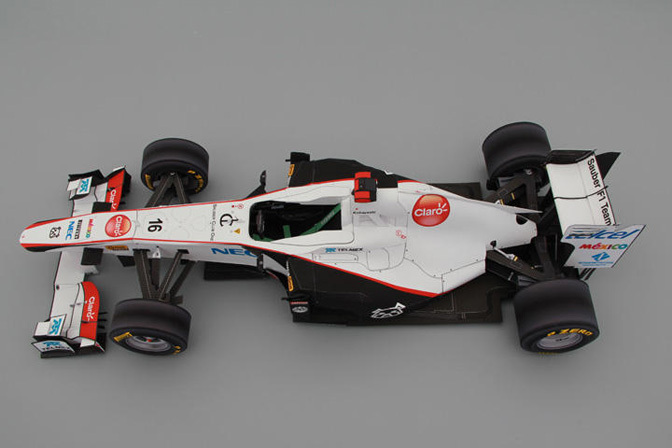 At first glance this looks like an ordinary Formula 1 model, however it's actually built entirely from paper.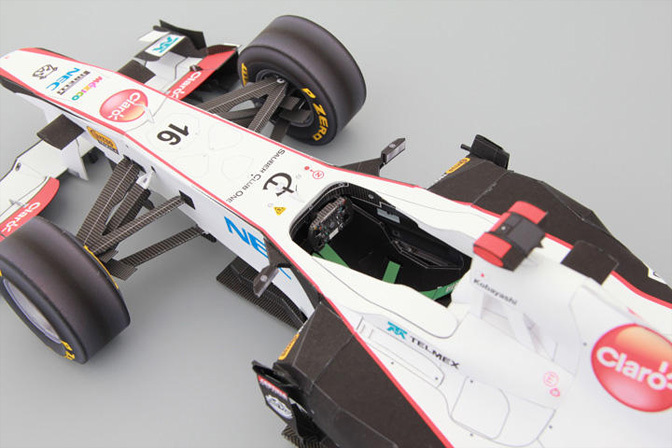 When most people think of papercraft, the first thing that pops into mind are those polygonal cutouts that you print out and tape together. This isn't your typical papercraft model however. A labour of love, it was painstakingly built as an accurate replica of the Sauber C30.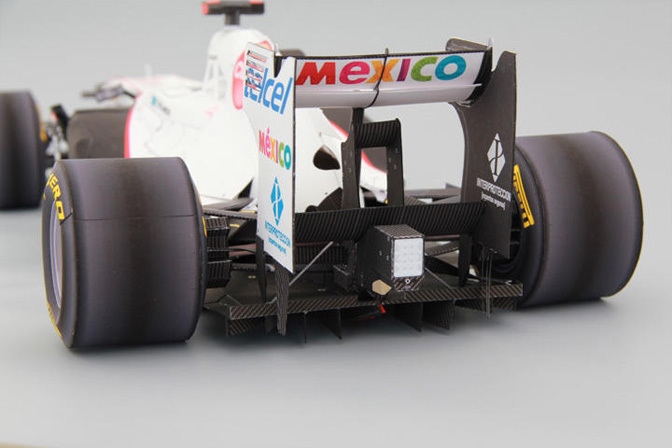 It's apparent that its creator isn't the type who likes to take short cuts. The attention to detail is amazing.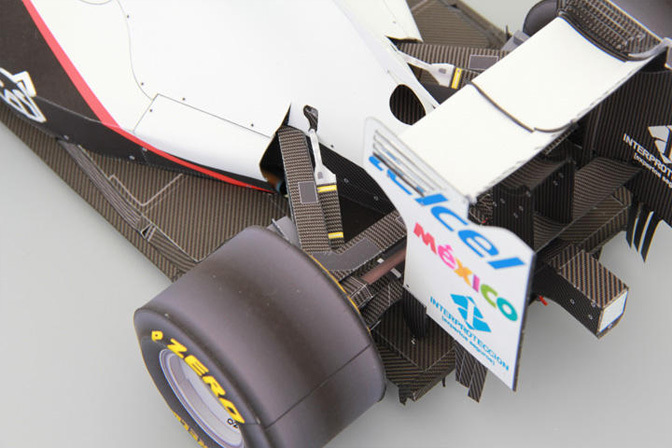 Check out the 3D floor and suspension arms. It even has driveshafts.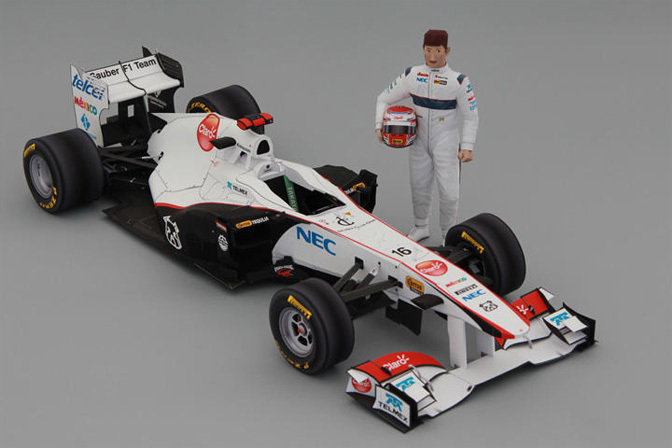 And to top it off, why not make driver Kamui Kobayashi out of paper as well?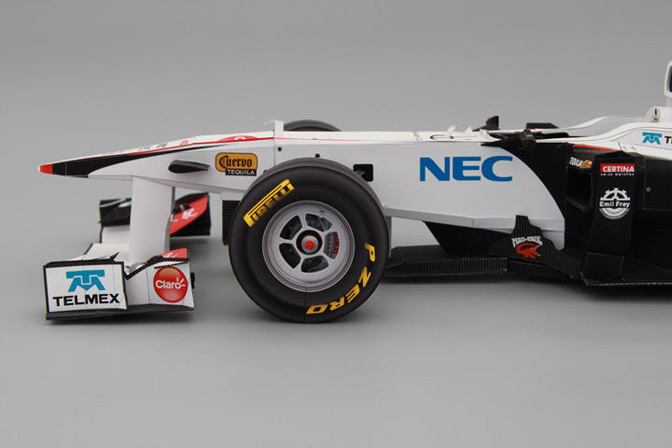 I don't know about you, but I'm certainly impressed!
Via: WTF1
Source: Shinachiku