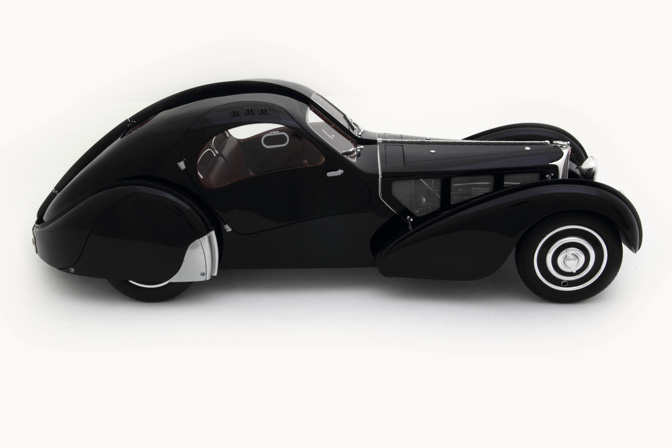 Arguably one of the most beautiful pre-war cars is the Bugatti 57SC Atlantic. Not only is the Type 57SC super rare – only four were thought to have been produced – it is also one of the most expensive. According to auction rumours, one exchanged hands for between $30-40 million.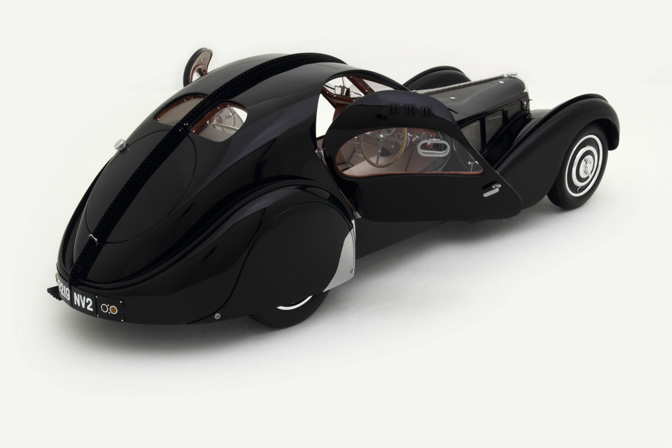 Documentation was recently discovered that indicated another 57SC had existed. Chassis no. 57453 was regularly driven by Jean Bugatti – who penned the 57SC's stunning shape – during the pre-war years. However, it disappeared in 1941 and has never been seen again.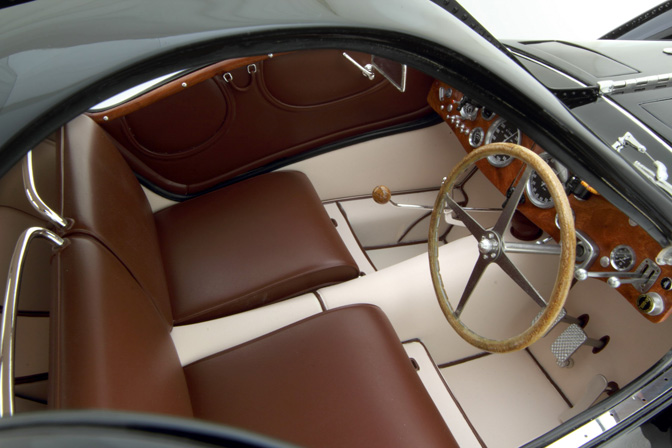 This exquisitely detailed model, done to 1:8 scale, was built by Amalgam in collaboration with Bugatti's automotive historian Julius Kruta.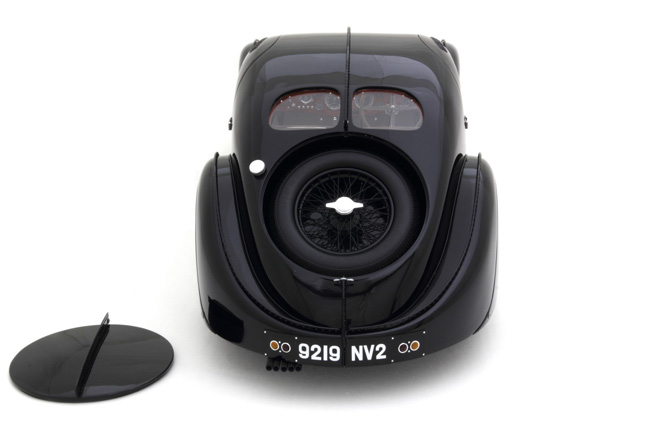 To create an accurate replica, they used archived images and 3D data acquired from only one of two confirmed surviving examples of the 57SC Atlantic. Correct me if I'm wrong, but I believe one of the 57SC Atlantic's is in Ralph Lauren's car collection, while the other is in the Mullin Automotive Museum.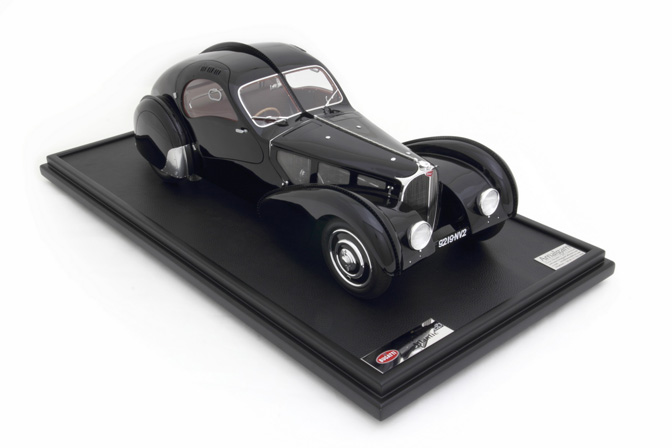 Amalgam have limited this model's production to just 99 pieces.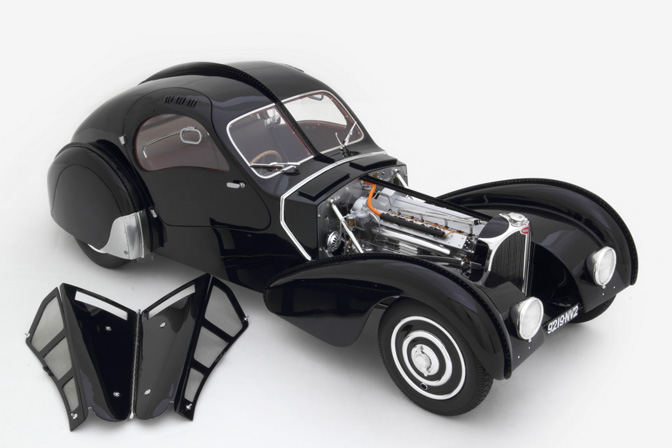 Art, of course, comes at a price. This 1:8 model is priced at £4442, or approximately USD$7130.
- Charles Kha