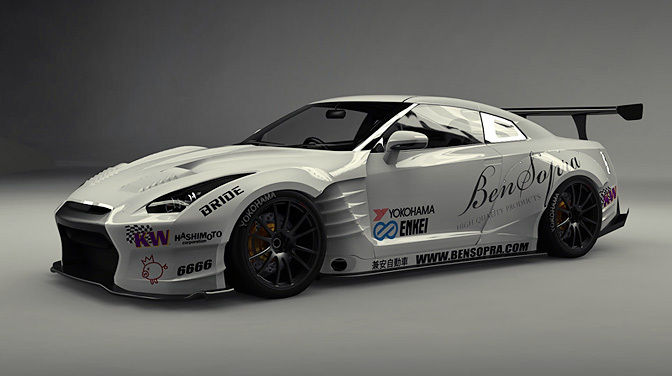 It's not every day new tuning shops are born, especially in this current economic climate. But if you are coming into an already competitive industry where getting noticed is the name of the game, then you might as well go full out and impress people from the get go. That's precisely what Osaka-based BenSopra are doing. They haven't been around for long, only a few short months, but have already managed to get noticed in Japan by getting their Lamborghini Gallardo demo car featured in some of the top selling publications like GENROQ. However it's their next project everyone is talking about in Japan…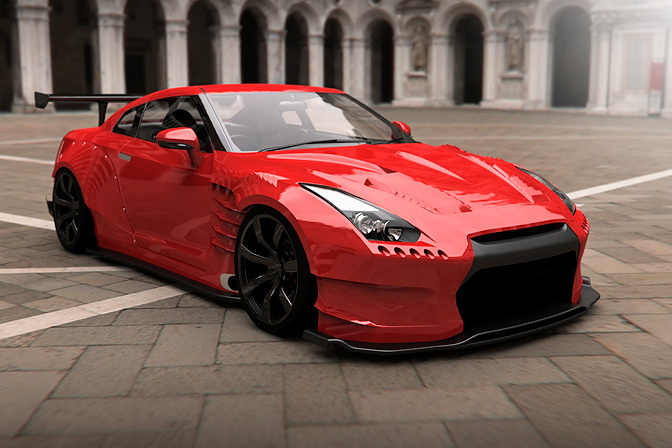 …one of the most extreme R35 GT-R ever to be made, boasting a completely original widebody conversion and upwards of 1000 HP.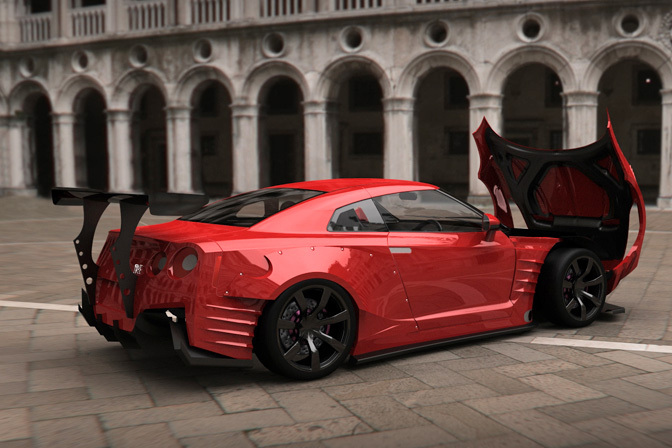 The car will be shown for the first time at the 2012 Tokyo Auto Salon on Friday the 13th of January, just three months from now.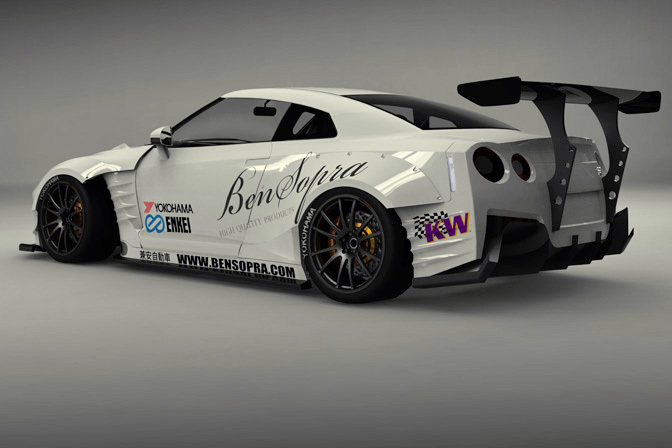 This CG image gives an idea of what the finished car will look like, sporting massive rear overfenders and extreme aerodynamic details such as a rear wing and diffuser straight out of a GT car, not to mention the countless canards along its profile.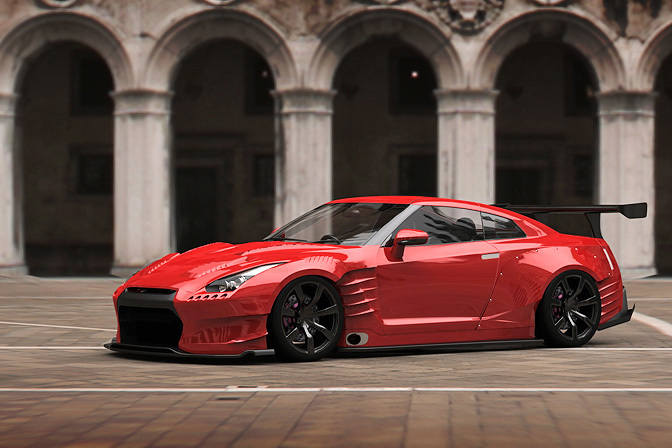 Can you spot the side exit exhausts?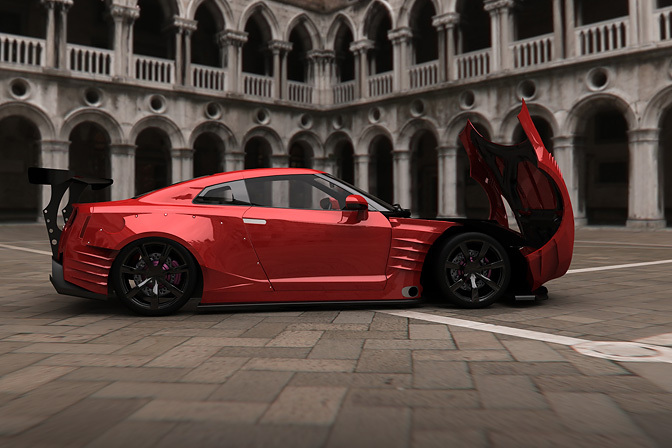 We aren't allowed to spill any more beans about this project but rest assured it will be equally impressive under the skin, a true JDM brute in every way. What do you guys think?
-Dino Dalle Carbonare