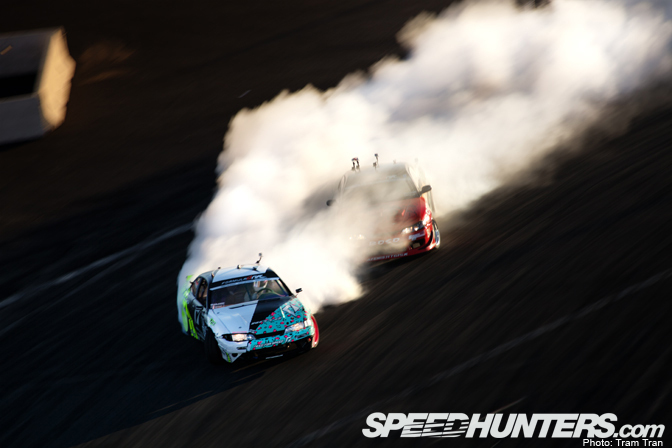 There's one thing about Formula D that stands out from the rest, it's the fact that the people associated with the sport genuinely love drifting –from the drivers to the mechanics to the people shooting the video and photography.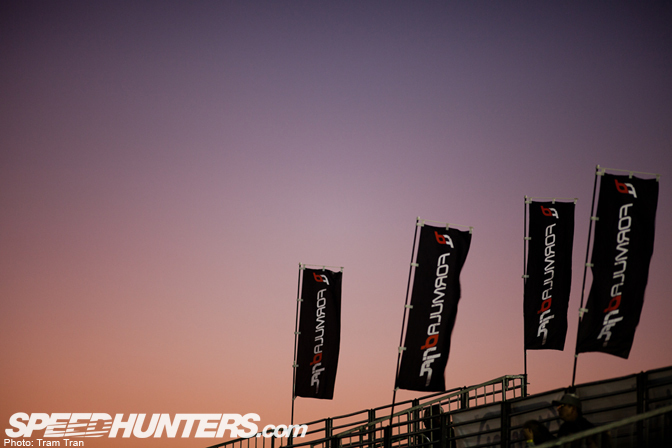 We spend an unnatural amount of hours traveling, being at the track, working on cars and, to members of the media like myself, editing afterwards.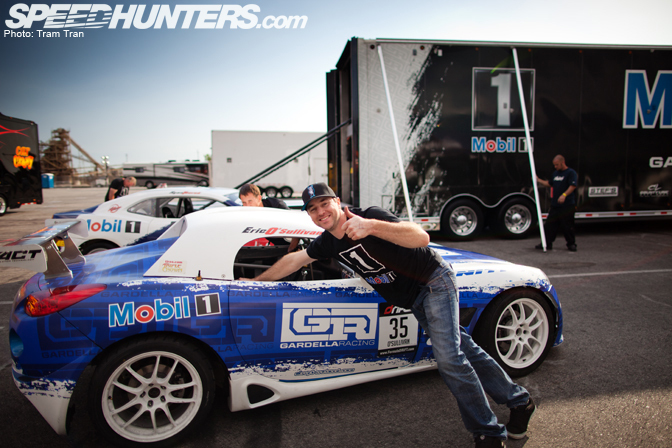 The mechanics and team managers stay at the track through the night with repairs and running errands to prepare for that next run.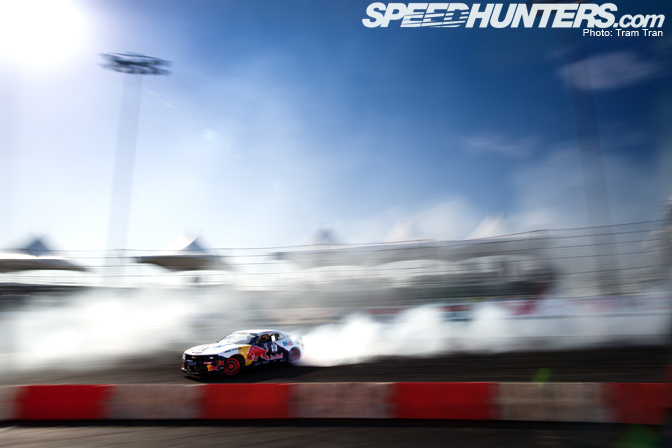 People from different teams run around helping out other teams that are in need. It's really beautiful to see all the enthusiasm between everyone associated with with the sport.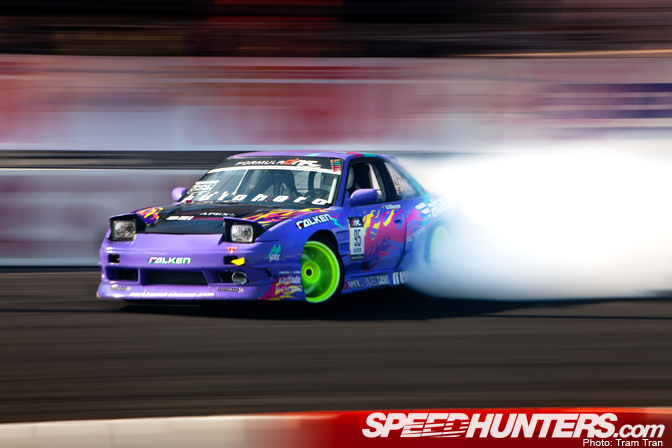 The media guys that travel the circuit year round all have a special bond with each other.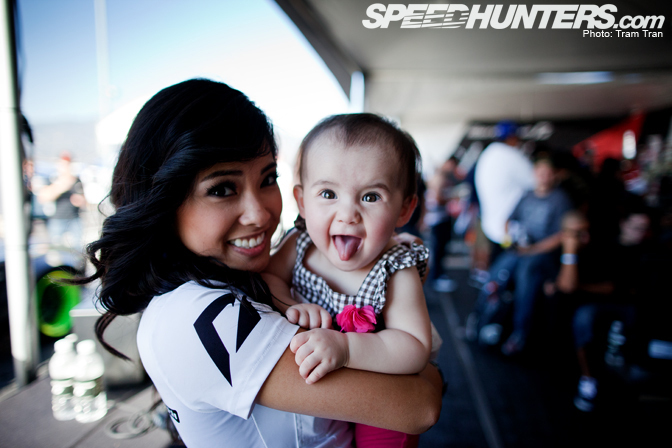 We know what it's like sleeping in hotel rooms and missing our family to be able to do what we love.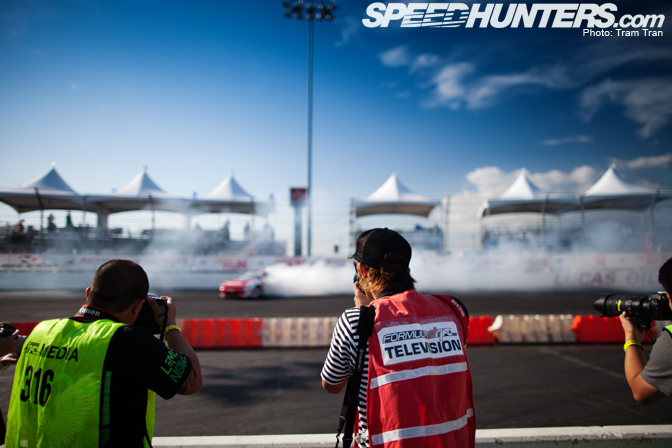 This event brought back all the fantastic memories and reminded why I love this sport so much.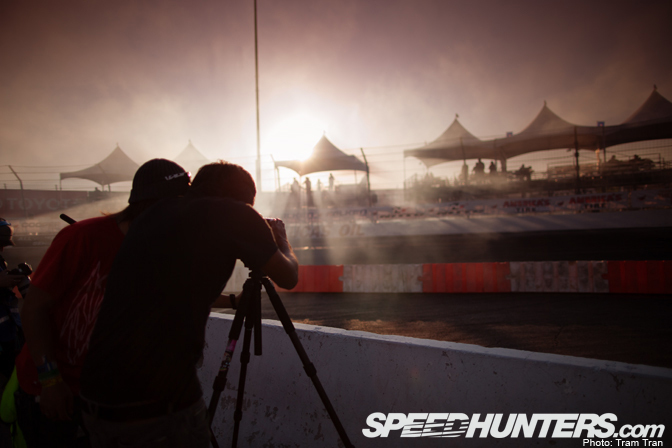 If anyone that was in attendance didn't feel the same way they must not understand drifting.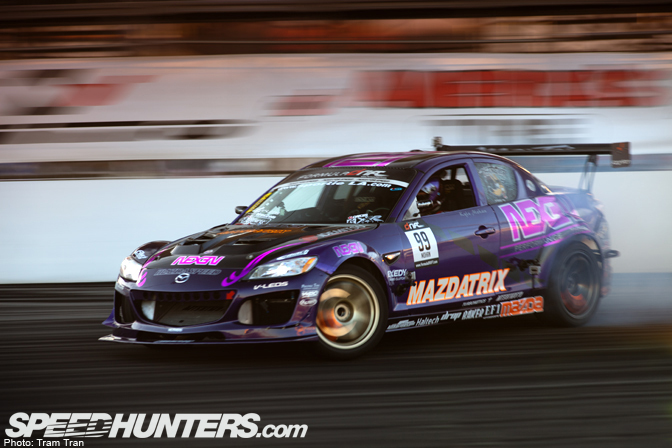 This year's last round at Irwindale Speedway was the ultimate reward for us.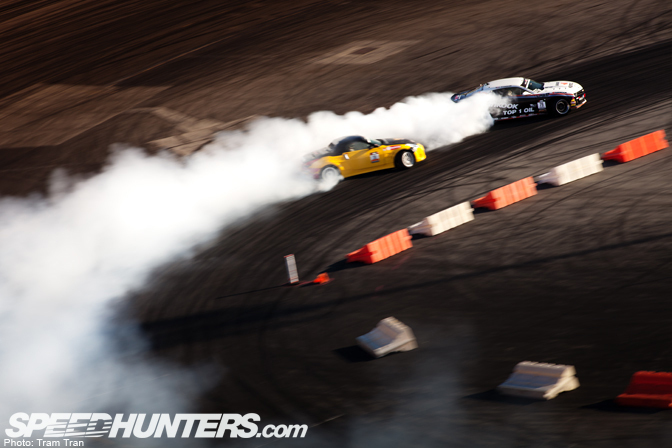 I've grown into becoming more of a photographer and lost a little bit of the fan in me.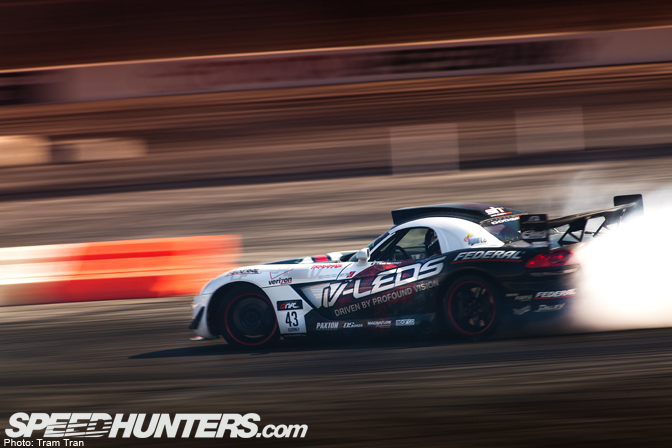 That part of why I showed up at drift events was slowly fading away.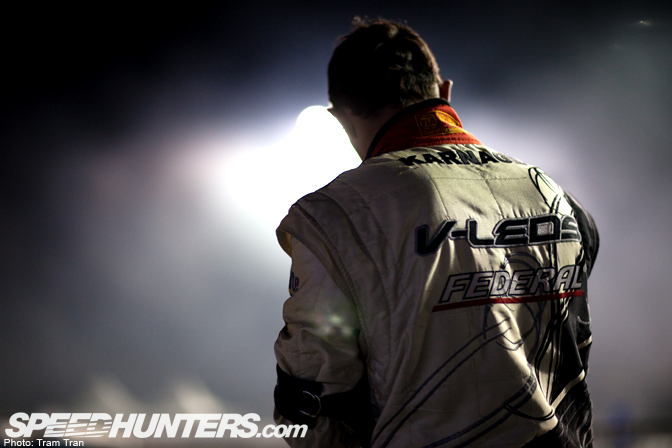 European power guys like Dean Kearney…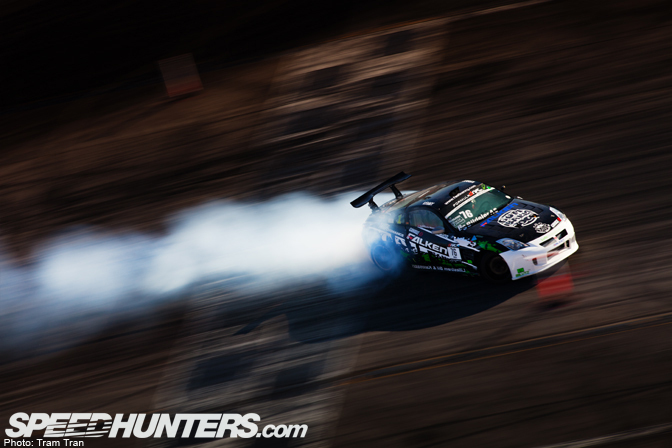 …Kenneth Moen…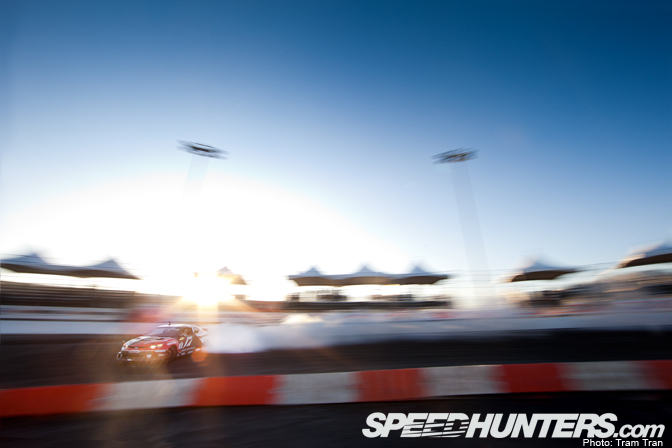 …and Fredric Aasbo getting their slide on.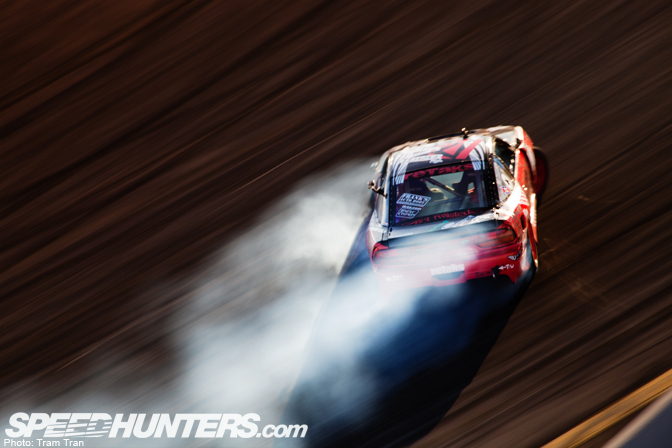 There was plenty of excitement before Daijiro could walk away with the 2011 Formula Drift Championship.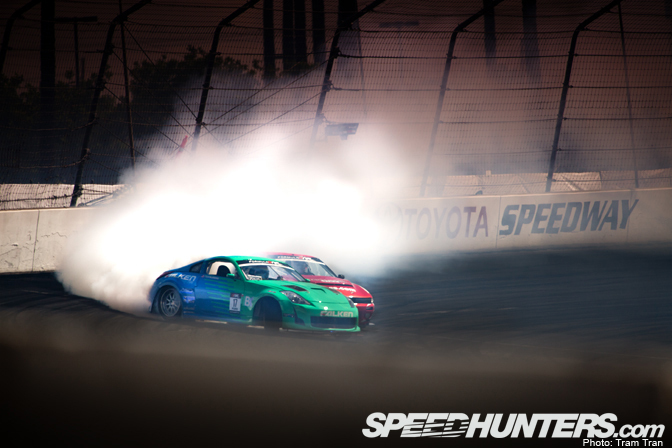 In the final eight, nearly all the drivers spun or wrecked. Even drivers on top their game such as Rhys Millen, Chris Forsberg, Darren McNamara and Justin Pawlak were all participants in the game of Irwindale ping pong.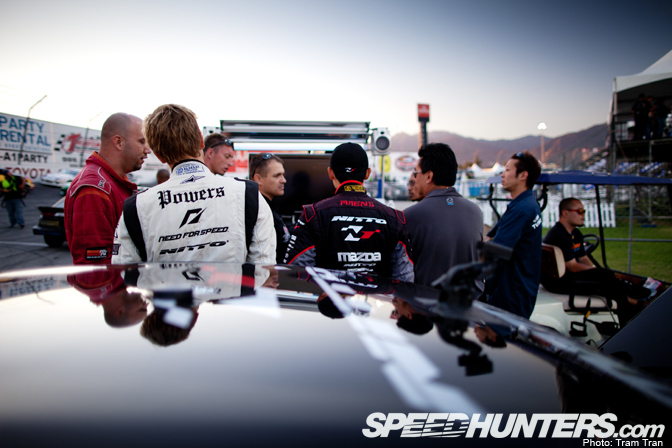 Matt Powers and Joon Maeng going over their Sports Center highlights on the Formula D driftsteam.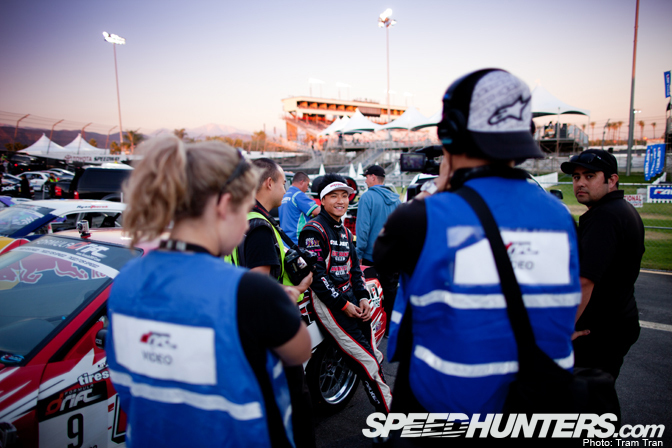 There was definitely a lot of attention on Daijiro Yoshihara and the fact that he was trying to win his first title in his eight years driving in Formula D.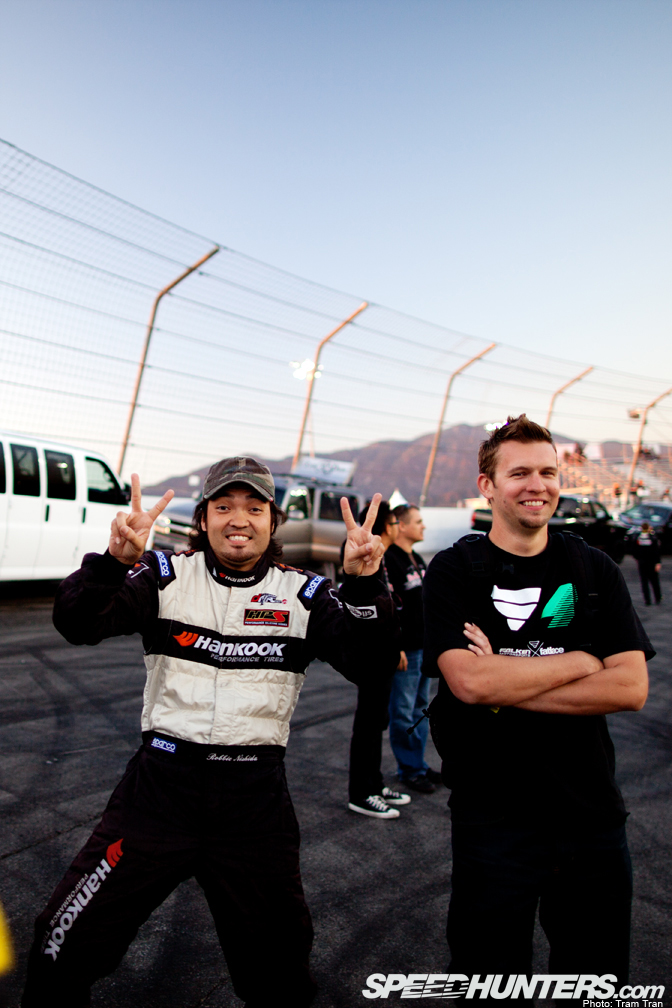 Robbie Nishida was very happy as he piloted the Bridges S14 to the Top 8 before losing to Chris Forsberg.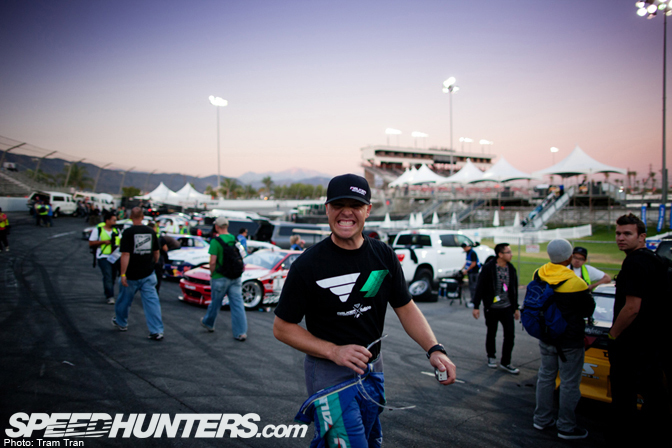 Different drivers have different game faces. Some are a little more serious and some just goofy. Take Tyler McQuarrie for example….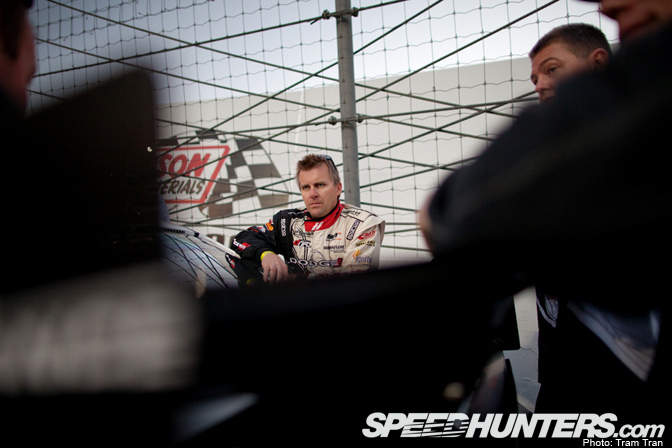 It was great to see the people such as Samuel Hubinette qualifying first and Rhys Millen finishing second on the podium.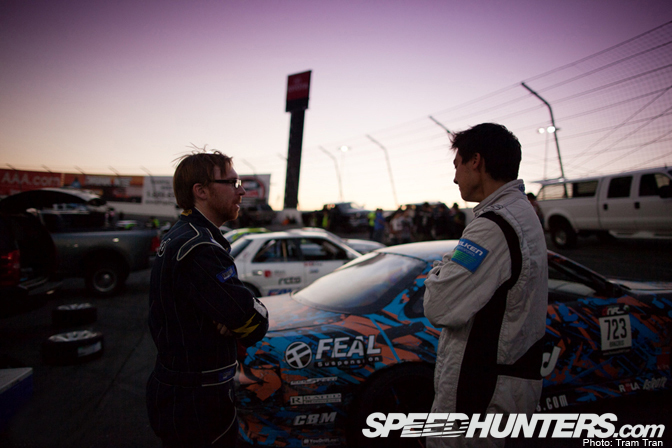 Rookies, Odi Bakchis and Ryan Kado, were going over their first time experience drifting at Irwindale as a professional driver.  
I think the new track layout created a longer run which allowed drivers to push harder. In the end, everyone thought if they didn't push their hardest, they would not have a chance to win.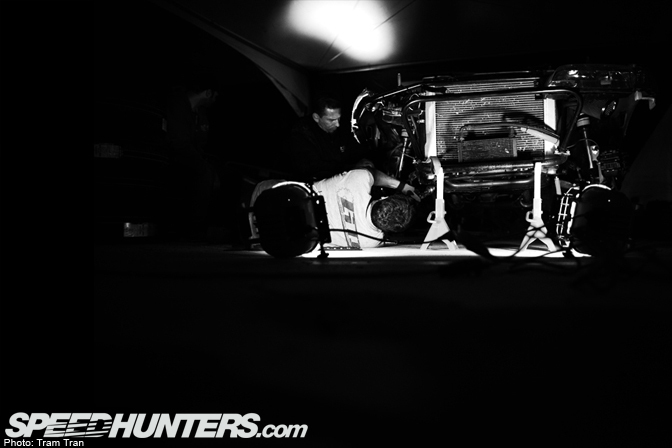 You can feel the tense moments that are leading up to their runs as they know this is the last event of the year.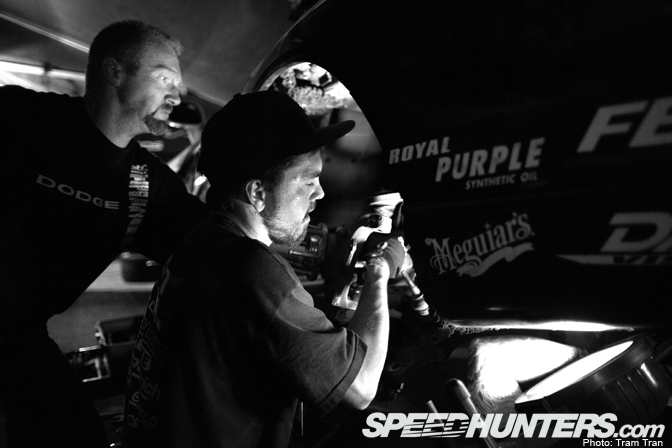 As the sun was coming down, the spectators can feel the excitement in the air.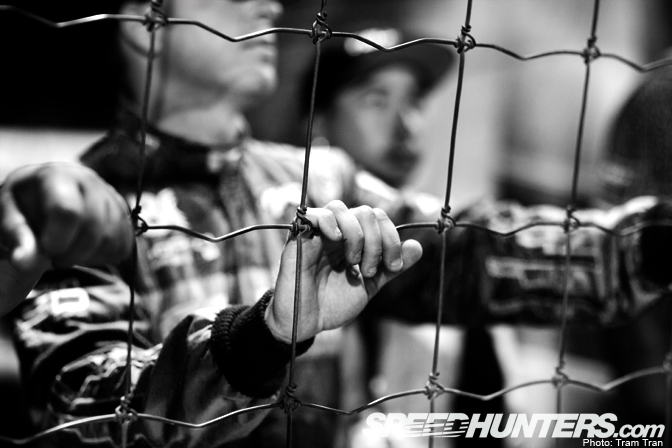 Even the drivers watched anxiously to see how the evening would end up.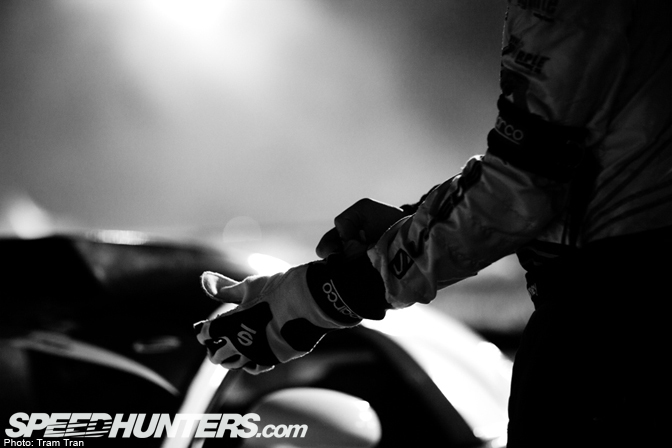 Moments before Dean Kearney battling Tyler McQuarrie in the Top16….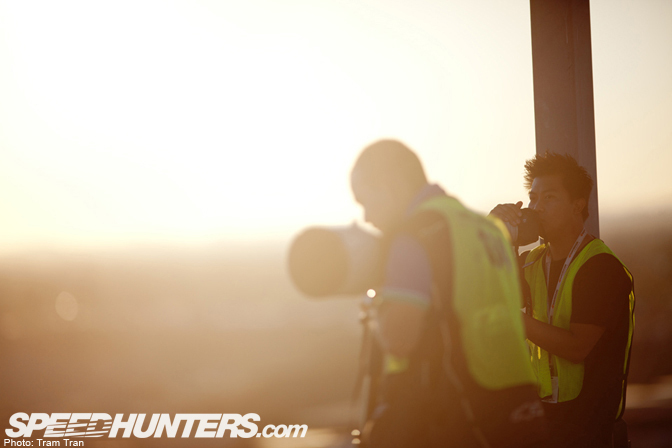 This season was unbelievable. We had a new track added to the circuit in Palm Beach, Florida.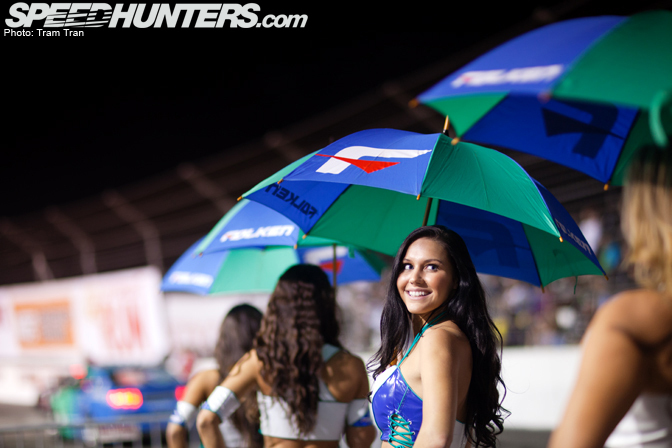 I'll be missing all the on-track shenanigans that go on throughout the season, but this will be one exciting off season as well.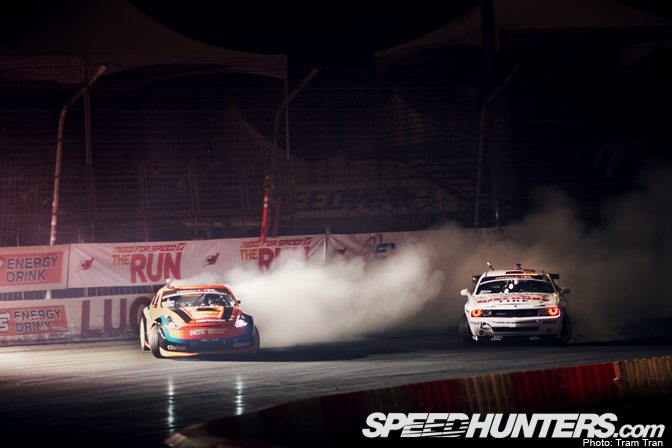 Who knows what new cars…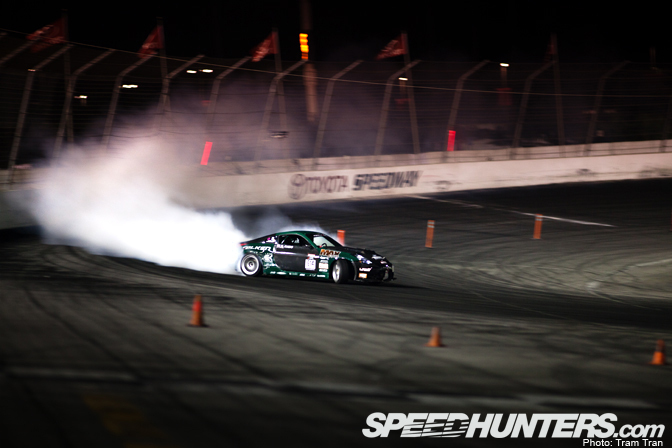 …or new drivers will pop up during these next few months leading up to Long Beach next year!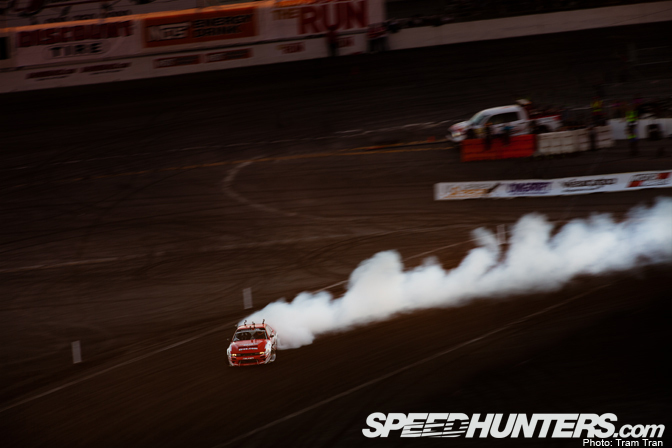 One thing is for sure, the 2011 champion will be doing his darn best to defend newly appointed crown.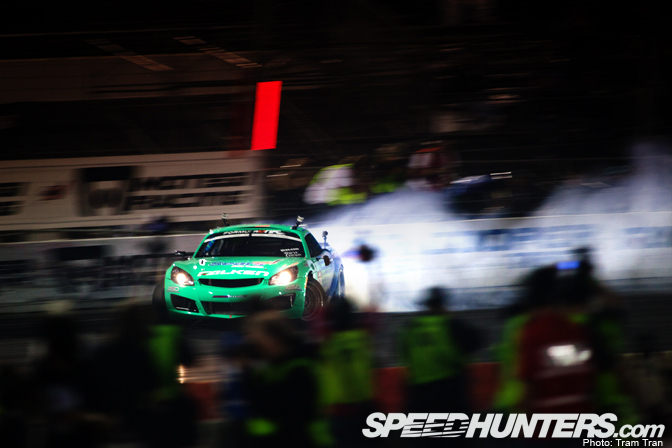 Darren McNamara driving aggressive all night almost takes out Chris Forsberg for 3rd place.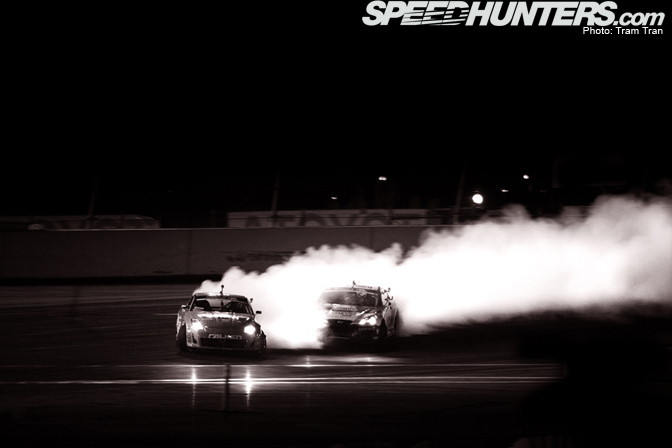 The final battle between Tyler McQuarrie and Rhys Millen, only if Rhys didn't spin out in front of the judges tower. Could have won back to back events. 
There are so many questions that needed answers, where will Tyler go even after the win at Irwindale?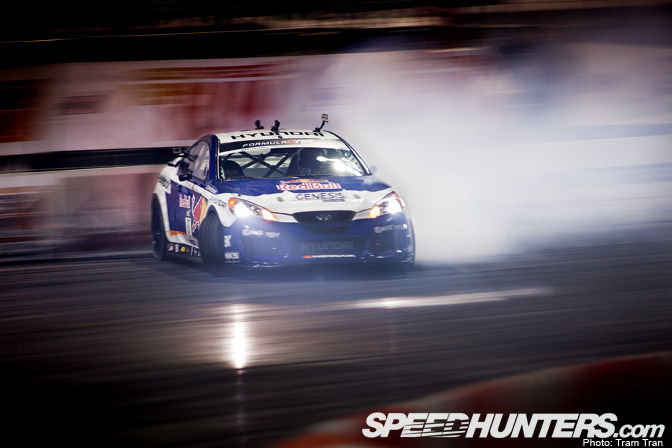 Does Rhys Millen really mean what he said during the podium speech that he is coming back next season about coming back for sure as a driver and not just a team manager? Will Tanner Foust make a guest appearance at any event? Would that crazy Kiwi, Mad Mike Whiddett, come back and grace us once again with his four rotor FD?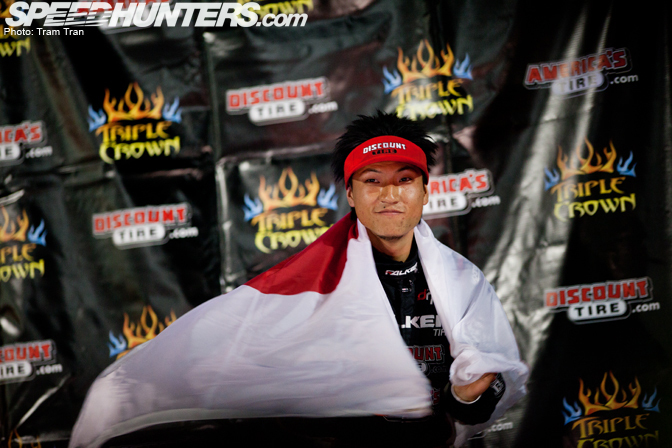 Daijiro Yoshihara, the 2011 super champion.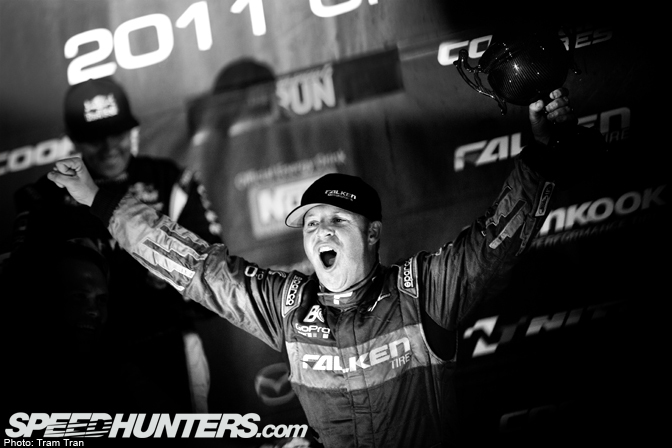 This is such exciting time to be involved in this ever so fast growing motorsport. 
I'd like to thank SpeedHunters, Jake and Nicole from V-LEDs, Ryan, Edwin, and Dawn Kado for my unbelievable season.
-Tram
2011 Formula D Irwindale Stories on Speedhunters