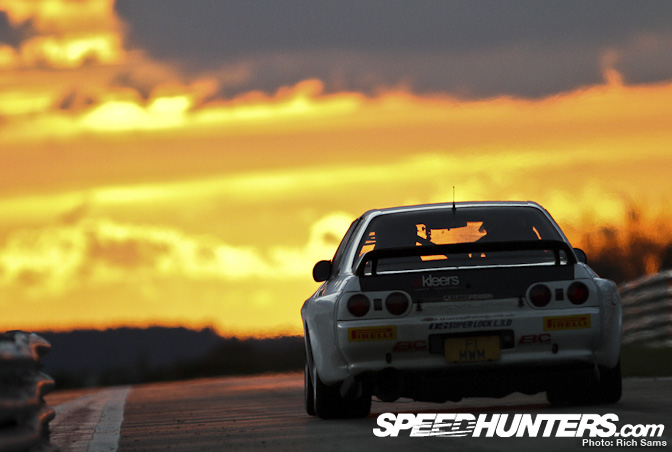 As you may have read in part one, the 2011 Time Attack Series was just about to kick off it's final session of the season. This is what Time Attack all comes down to, that all important perfect lap and only once chance to do it. A full season of racing all comes down to this one last and final session. The memory of Gareth Lloyd clinching the Pro Class title on the last lap of the last session of the last round of the 2010 Time Attack Series is still one of my all time favorite motorsport experiences. Let's see how the 2011 finale panned out …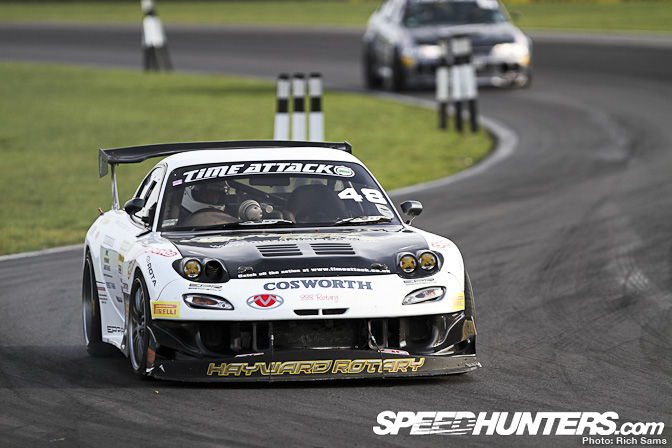 In the Club RWD class, Umar Masood picked up a deserved third spot on the podium in his FD3S RX7 …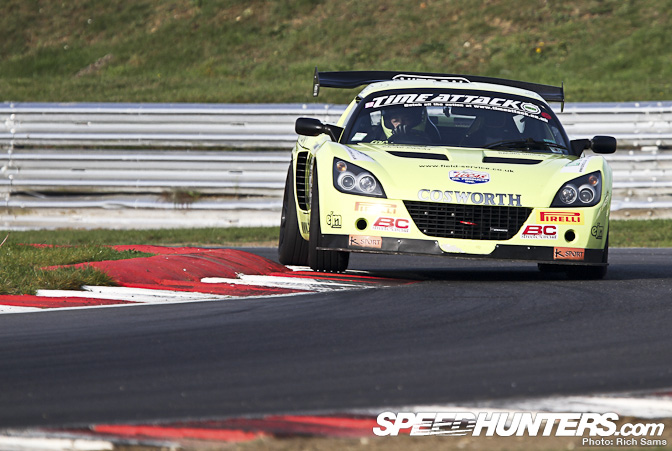 … with Jimmy White taking second place.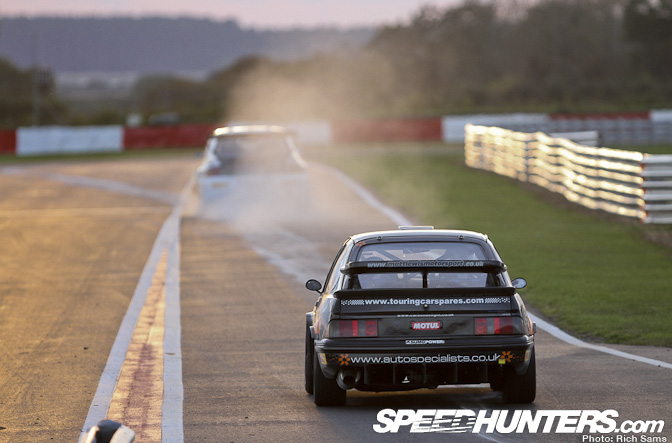 Ronnie Amis topped the class with a 1:25.124 taking the win on the day. It wasn't enough however for Amis or Masood with White taking the overall Club RWD title for 2011.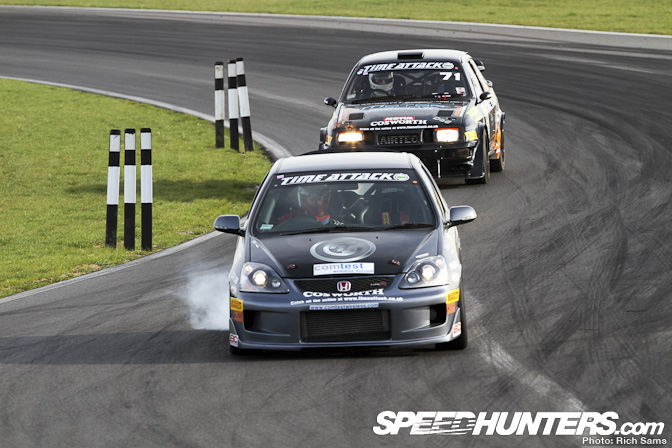 In the Club FWD class, David Thorpe took third on the day in the final in his EP Civic Type R.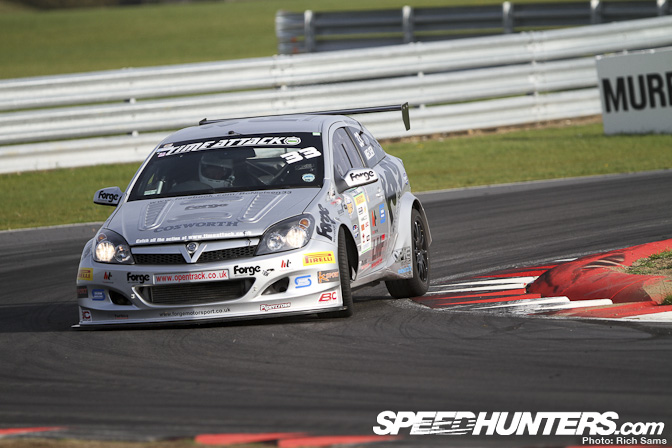 Bo Nielsen placed second in the same class. His fastest lap of 1:25.875 …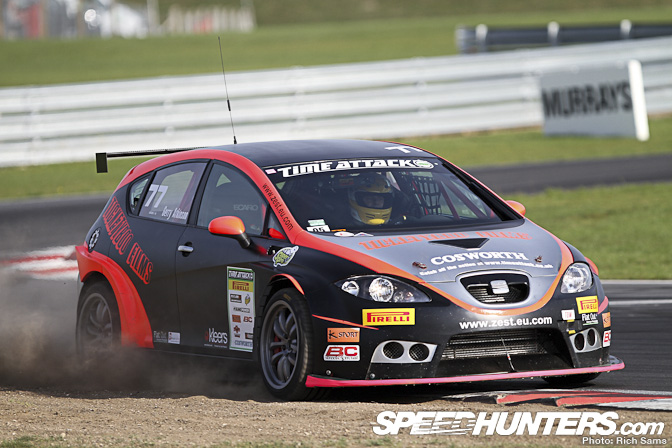 … was no match for Gerry Atkinson's 1:24.586. Atkinson's class win guaranteed him top honours and the 2011 Club FWD crown.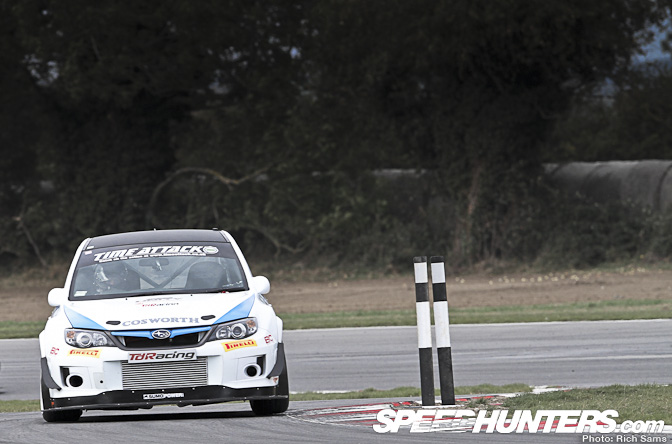 Struggling throughout the day, Jon Mathers in the Pro-R Impreza STI still put up a fight for the Club 4WD title and was rewarded with third in class on the day.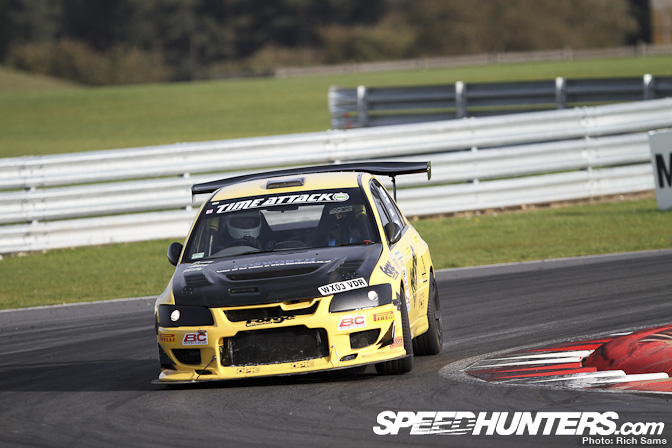 The Lancer Evolution VIII of Gary Searl finished a very respectable second to …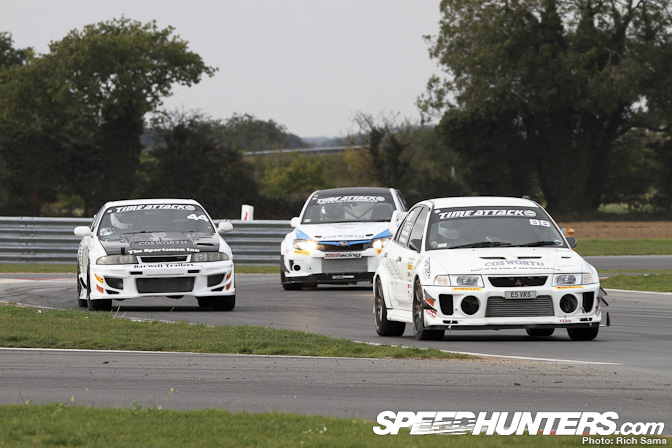 … the Evo V of Andrew Barbour who made his way around the Snetterton 200 layout in 1:20.213. It wasn't enough for Barbour however as the struggling Impreza of Jon Mathers did just enough to beat Barbour to the Club 4WD title by a single point.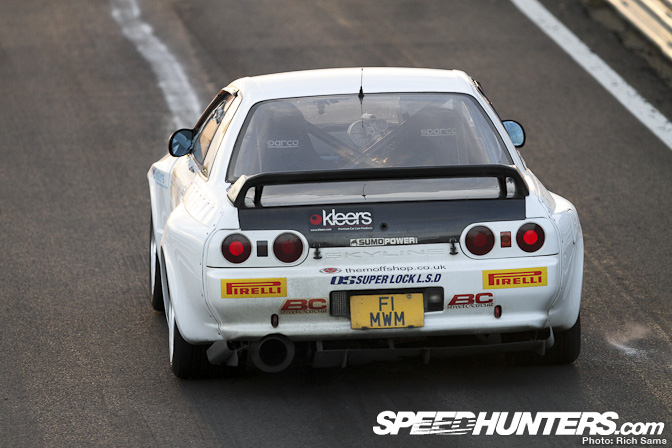 Stepping up to the Pro & Club Pro classes, Walter Morris took home third spot on the podium in the Club Pro class.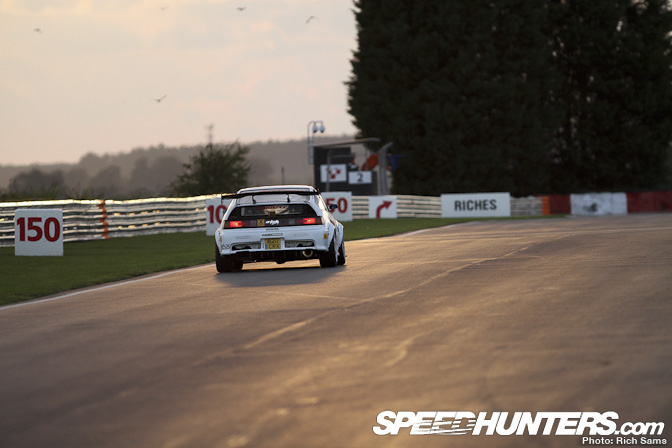 Romain Levesque put on a giant killing display and took home second in his Honda CRX with a 1:19.377 in the final session.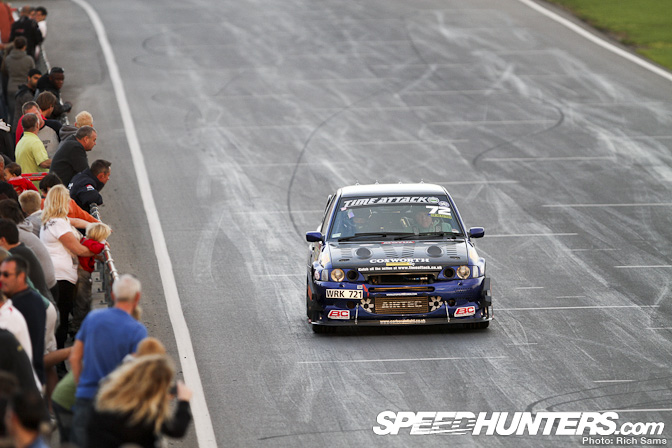 It was the Escort Cosworth of Warren Kelly however that after a blistering lap of 1:18.027, allowed Kelly to take the top step of the Snetterton podium in Club Pro. Overall, Kelly placed third to Mark Pollard and his Metro 6R4 in second place with Walter Morris crowned 2011 Club Pro champion.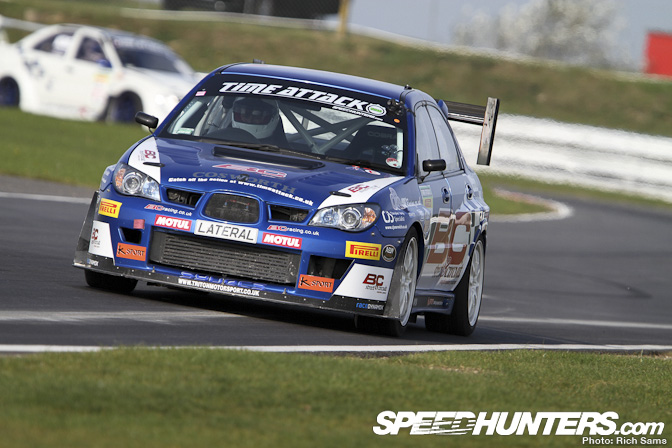 First round winner Duncan Graham took the bottom step of the podium in the Pro Class …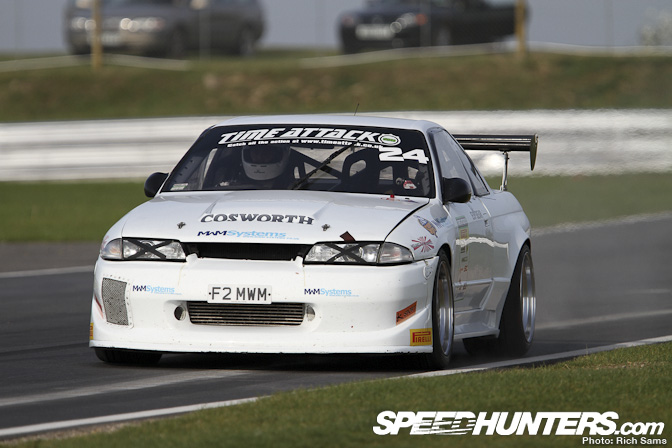 … with Marcus Webster in his R32 GT-R taking second on the day …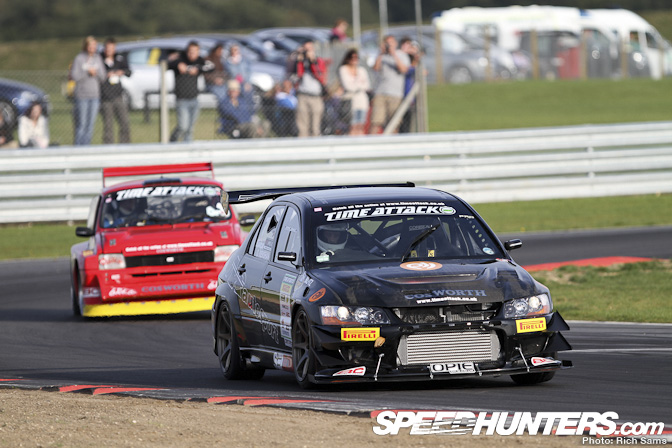 … and Gavin Renshaw taking top honours once more in the NR Autosport Lancer Evolution with a fastest lap of 1:16.641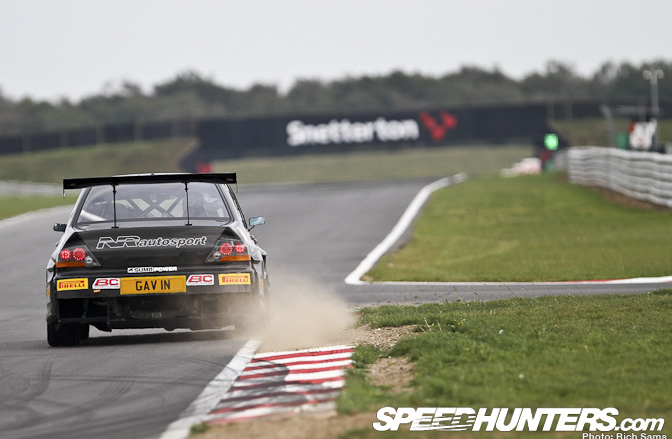 After a dominant season, Gavin Renshaw has been crowned the 2011 Time Attack Series Pro Champion.
Once more we enter the dark winter months and who knows what will be waiting on the 2012 Time Attack Series grid …
–
Words by Paddy McGrath
Photos by Rich Sams
The 2011 Time Attack Series on Speedhunters