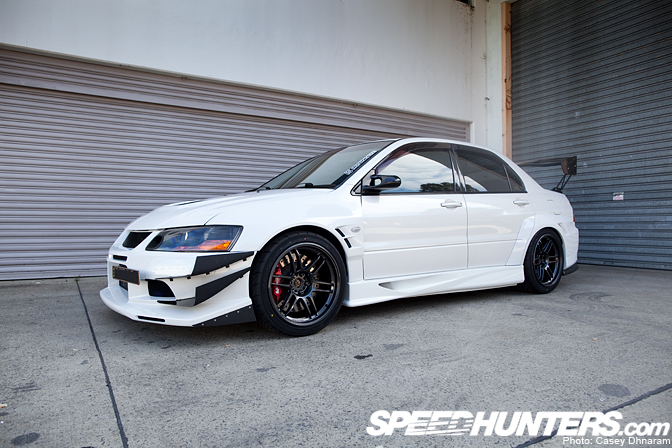 As soon as I think of Mitsubishi EVOs, I think about all the different styles and ways people modify them. From time attack, drifting, drag racing and circuit racing to clean, appropriate street cars such as this. In the hands of modifiers, the EVO is a truly versatile platform. For this month's Street Cars & Sleepers theme, I uncovered this gem that prowls the streets of Sydney, Australia.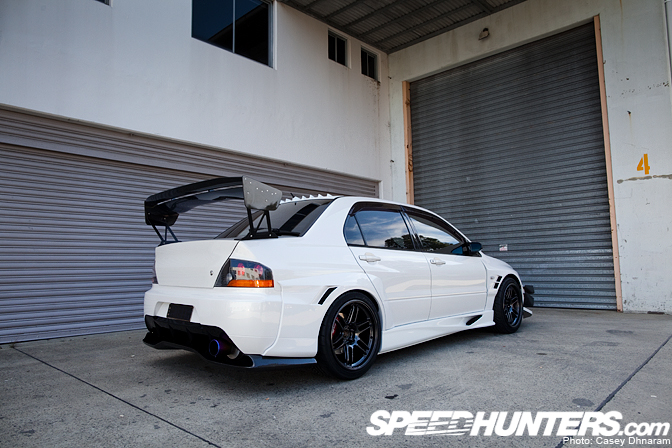 Being a street car, this EVO IX isn't built to crush opponents on the track. But that doesn't mean it isn't extensively modified either. Its spec list shows just how much has gone into this car, with a who's who of Japanese brands represented.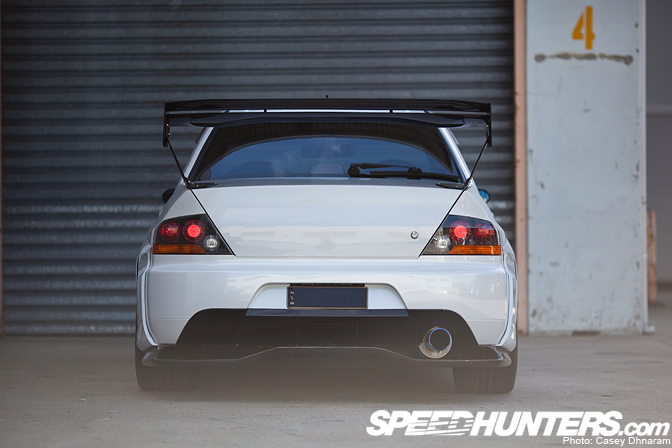 The EVO is owned by Sydneysider Wei and was built by IS Motor Racing, who have forged a strong reputation amongst Australia's east coast EVO enthusiasts.
From the rear you'll spot a genuine carbon Voltex Street Vision II diffuser…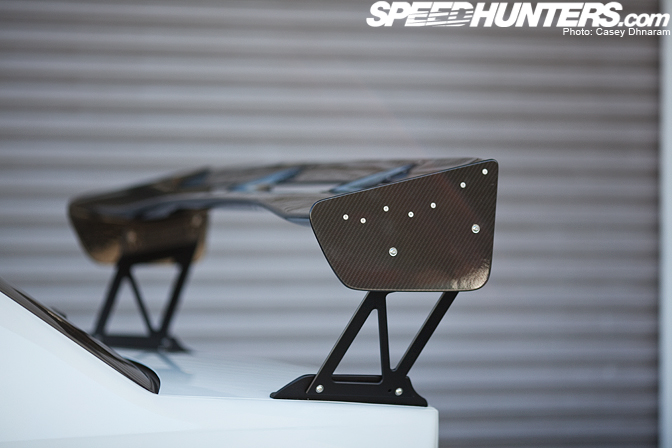 …Along with a Voltex 1500mm Type-5V carbon wing.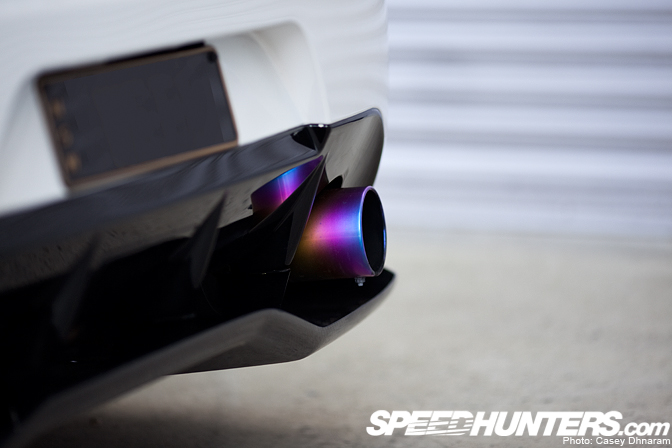 When IS Motor Racing's owner, Indy So, handed they keys to Charles for our photoshoot, the first thing that caught my attention was the EVO's ominous bark. The IX runs a Tomei manifold, front pipe, down pipe and titanium Fujitsubo RM-01A Ti exhaust.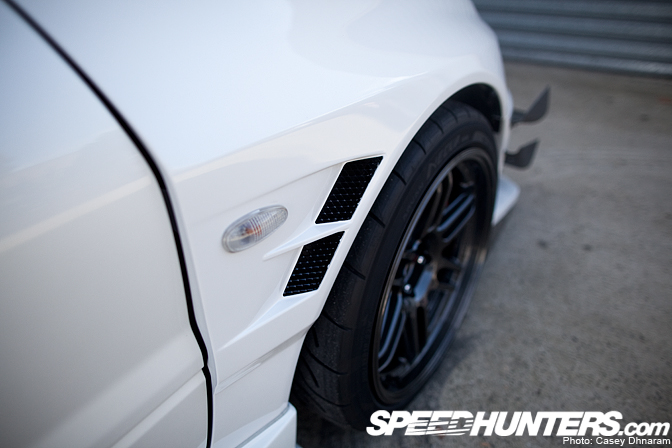 If you take a closer look, you'll notice that Wei's EVO is now wide-body, thanks to a full complement of Voltex aero that includes Cyber Street Vision front and rear over fenders…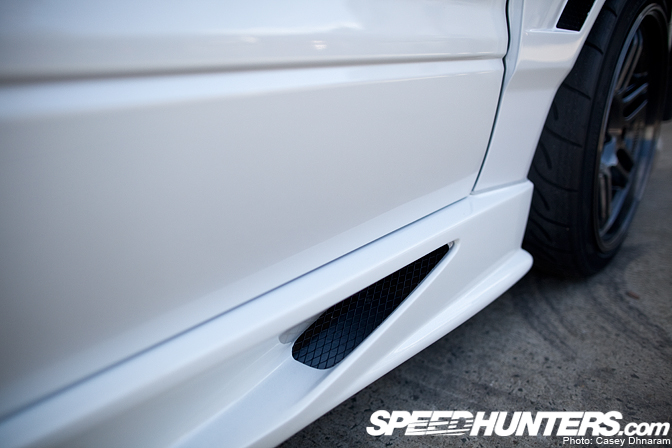 …Side skirts…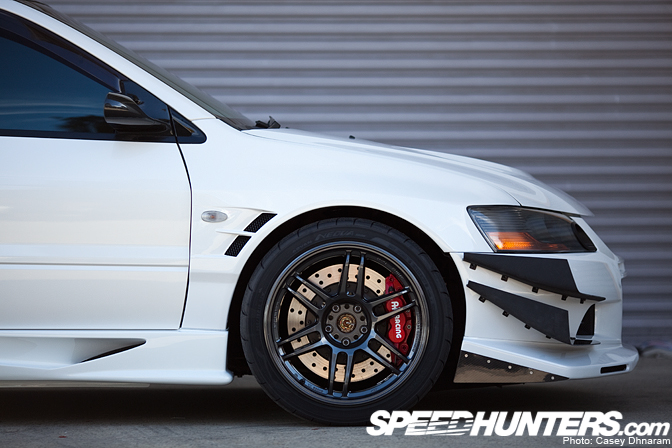 …And front bar, which also includes Voltex canards.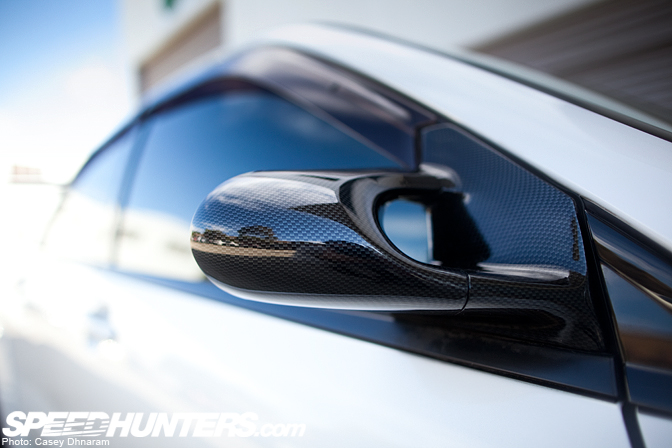 The mirrors have been swapped for Ganadors.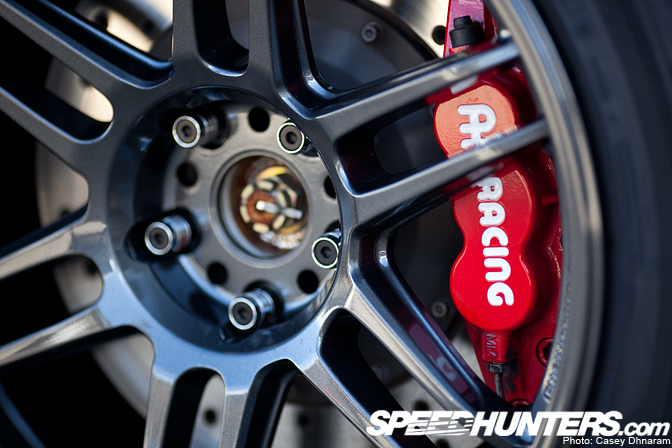 Like the Cyber EVO, which influenced Wei's build, the IX runs 18-inch AME TM-02 rims that are made through Enkei's MAT process. Behind them you'll find AP Racing 6-piston brakes and 365mm rotors.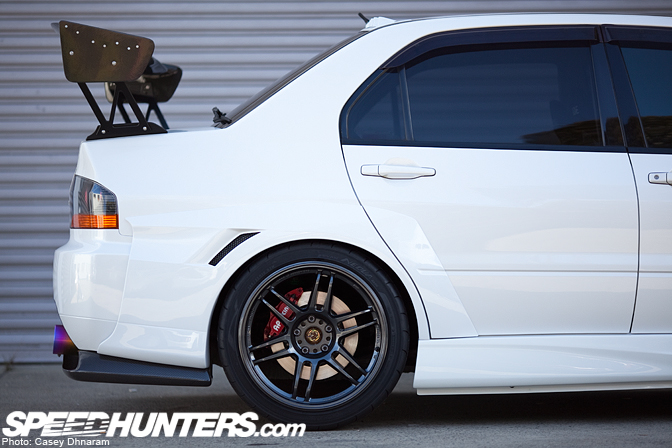 The rear brakes have also been converted to AP Racing 4pots. Some quality rubber was also chosen in the form of ADVAN AD08 265/35 tyres.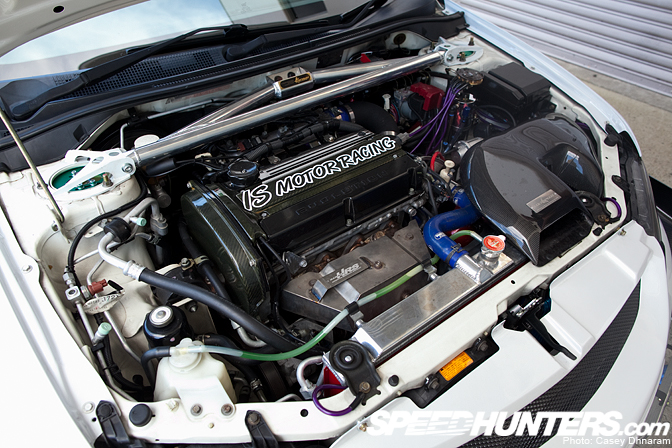 The 4G63 features 272 degree Tomei camshafts, adjustable pulleys, retainers and valvesprings. The rocker cover and spark plug cover are carbon pieces from HKS Kansai.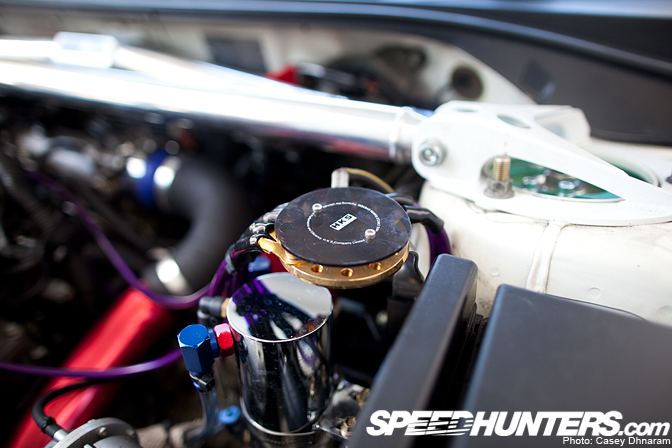 The boost controller, earthing kit and timing belt are HKS items…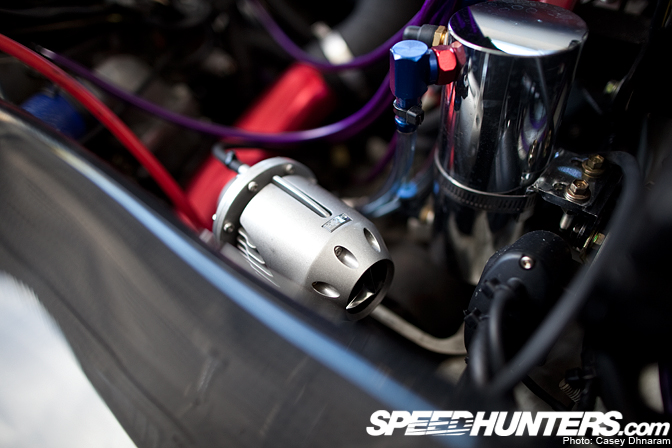 …Along with the blow-off valve.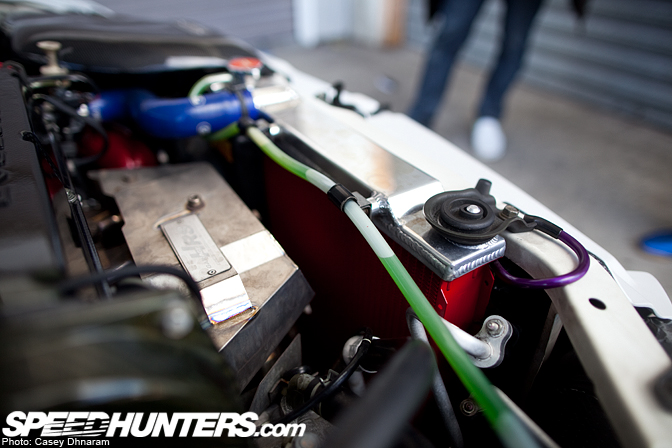 Cooling is handled by an HKS oil cooler, KOYO 53mm radiator and Blitz Type-LM intercooler.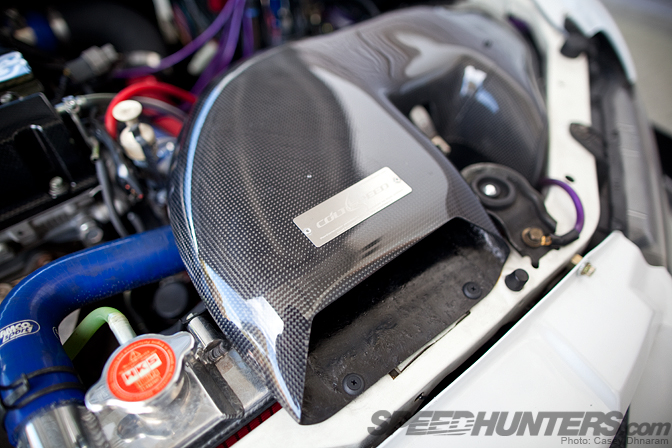 A Colt Speed intake shroud surrounds the Monster Sport suction kit.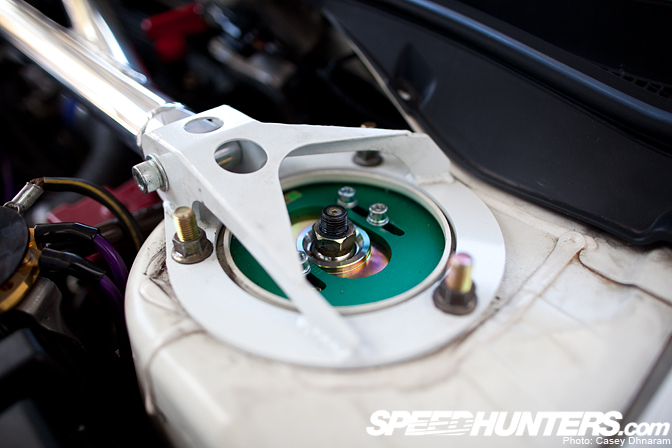 The original shocks have been swapped in favour of Tein Mono Flex coilovers. These are supported by a host of Cusco components that include: front member brace, three floor braces, rear trunk brace and a pair of swaybars.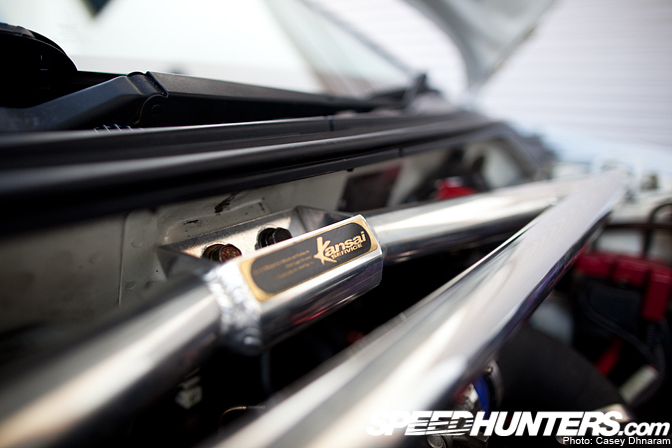 Giving the front some more support is the chunky HKS Kansai front tower bar.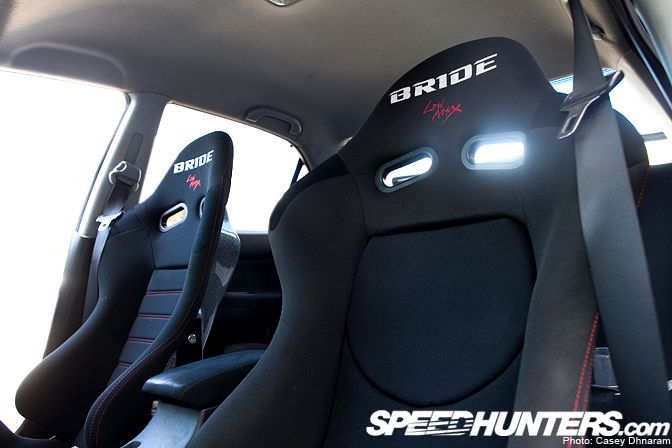 The front seats have been replaced with Brides.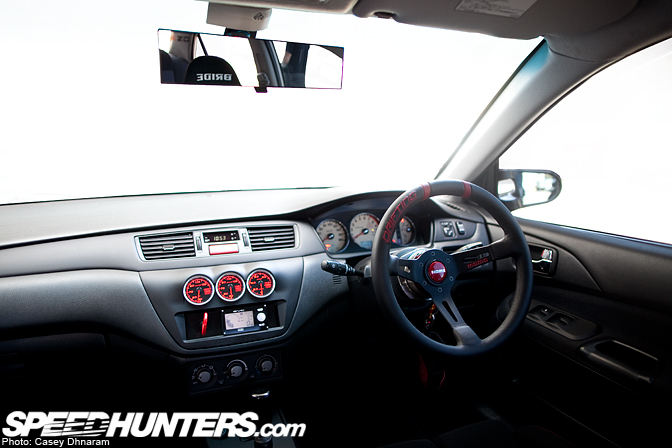 In front of the driver is a MOMO wheel and the HKS EVC5 boost controller…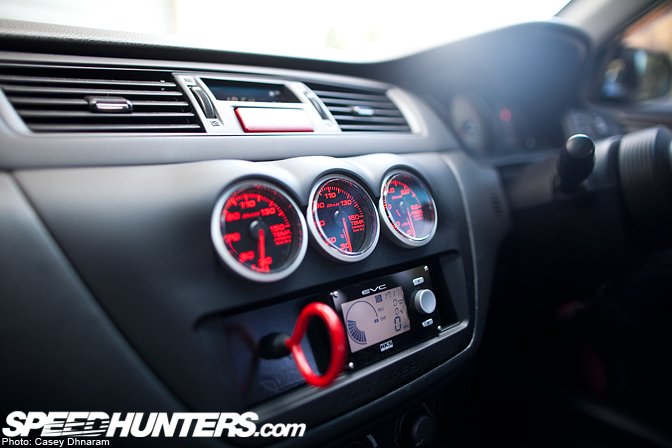 …Along with three Defi gauges for oil temp, water temp and oil pressure. 
At first glance, Wei's EVO IX flies under the radar thanks to its plain white exterior. But as you can see, looks can be deceiving as this EVO IX features numerous top-shelf improvements from the Japanese aftermarket. I certainly wouldn't mind having this as my daily driver!
-Casey