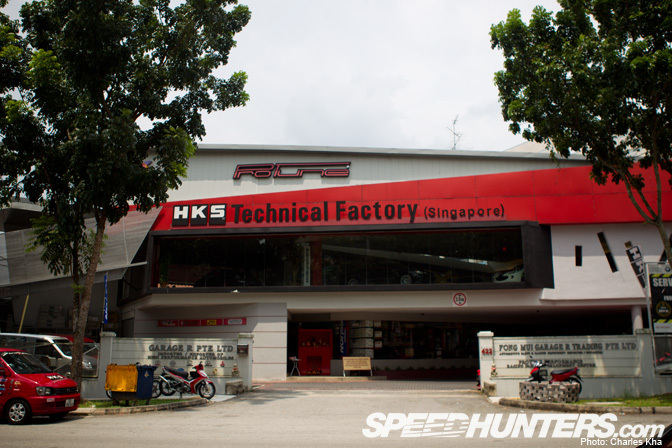 The island country of Singapore is one of the most popular tourist destinations in Asia, but something it's not so famous for is its car culture. With incredibly high registration costs and strict regulations on vehicle modifications, you'd think Singaporean car enthusiasts would be few and far between. But you'd be wrong. In spite of car ownership costing up to five times more than in North America, Singapore's car scene is thriving. During my short visit, Speedhunters guest blogger Cheryl Tay suggested I visit Garage R, the Singapore-based HKS Technical Factory. In a custom built facility spanning a staggering 25,000sq ft, I certainly wasn't disappointed.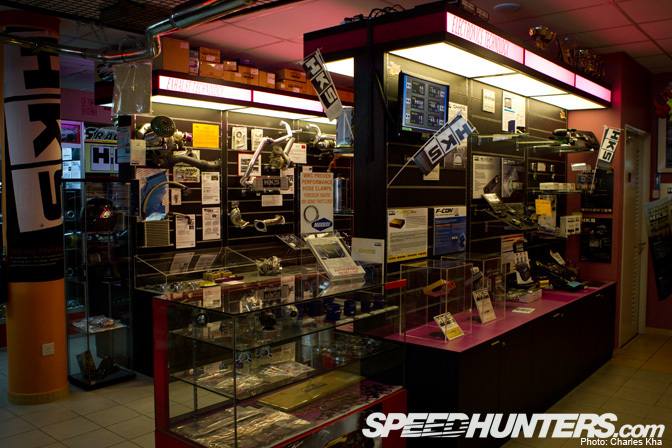 To begin our two part feature, we'll first take a look at Garage R's enormous showroom. For those that have been parts shopping in Japan, it's similar in size to what you'd find at Autobacs or Cystal Auto.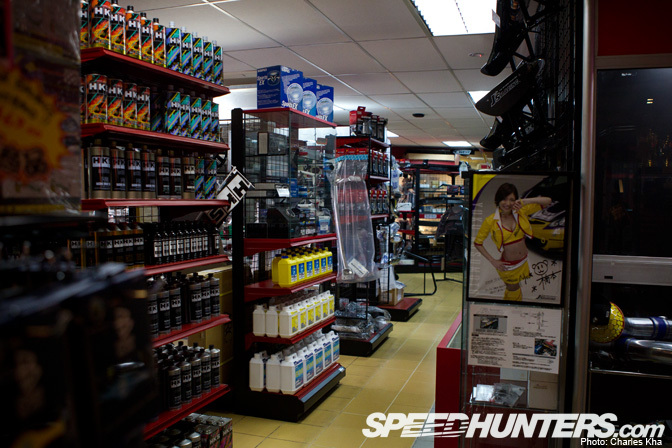 Singapore is a famous shopping destination for tourists. So perhaps you can leave your partner at Orchard Road while you run wild here like a kid in a candy store.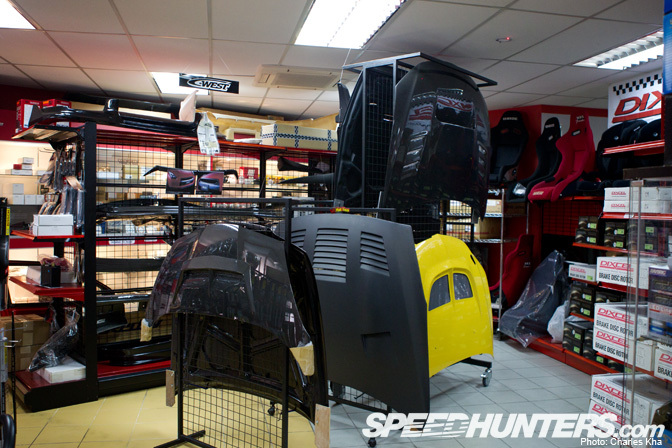 At the far end of the showroom were a variety of carbon hoods on display…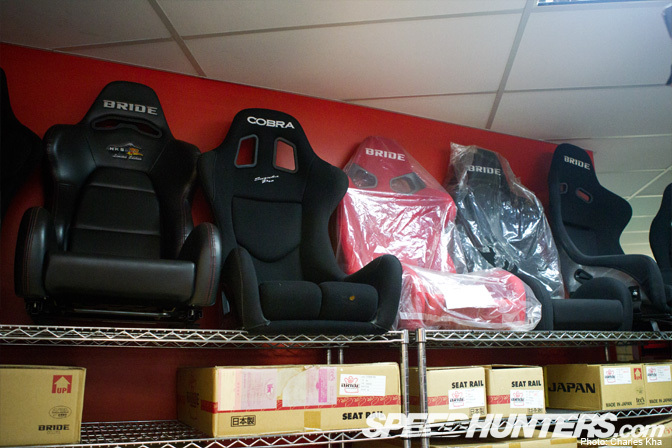 …Along with plenty of different seating options, including a couple of limited edition Brides.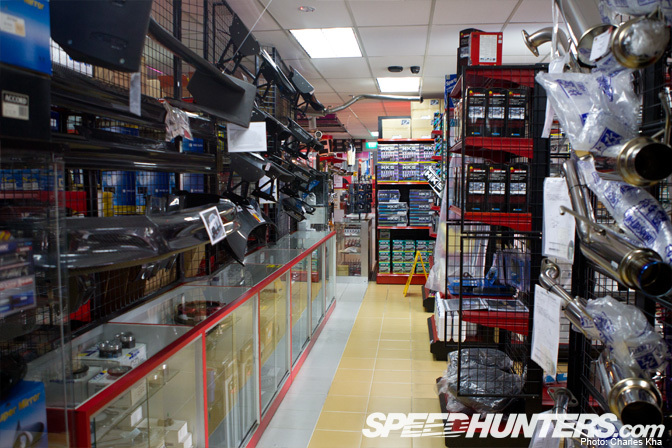 One aisle was dedicated to Ganador mirrors, Voltex wings and mufflers.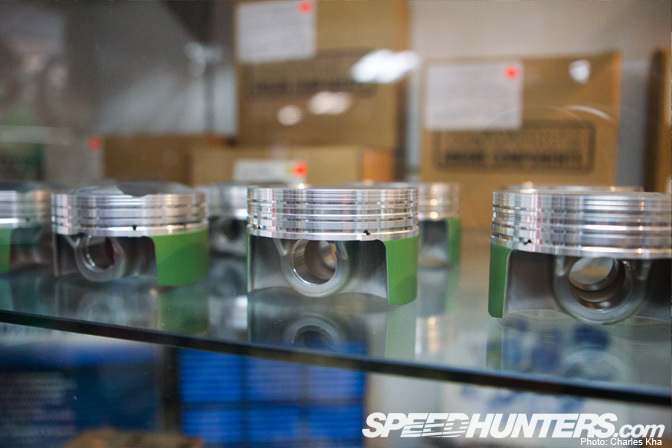 VR38 Cosworth forged pistons with their signature green skirts.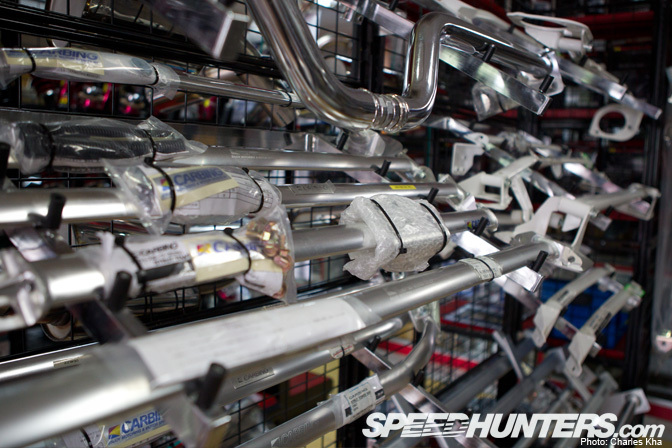 Rather than place individual orders for each customer, Garage R prefers to keep stock of the more popular items, such as strut and floor braces…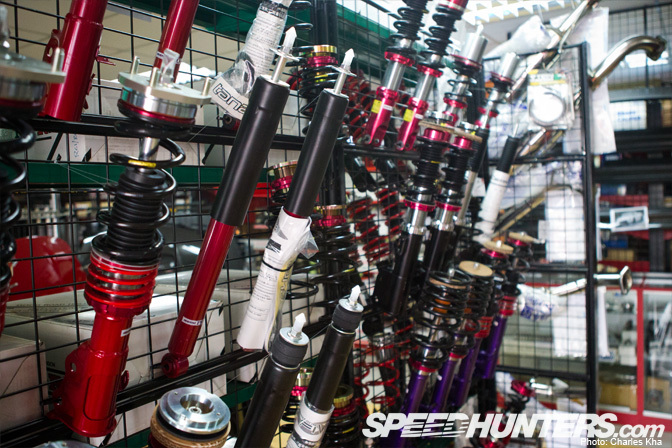 …As well as plenty of coilover options.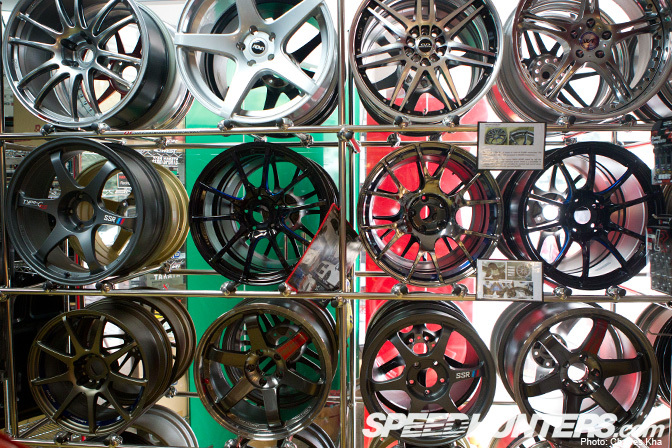 I spent a few minutes browsing the various wheels on display. The TE37SL seemed to be quite popular in Singapore.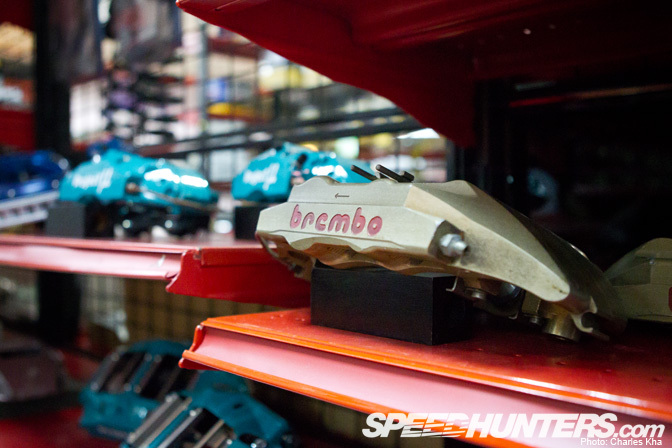 Need brakes? Here Brembos rub shoulders with P.Mu and Endless calipers.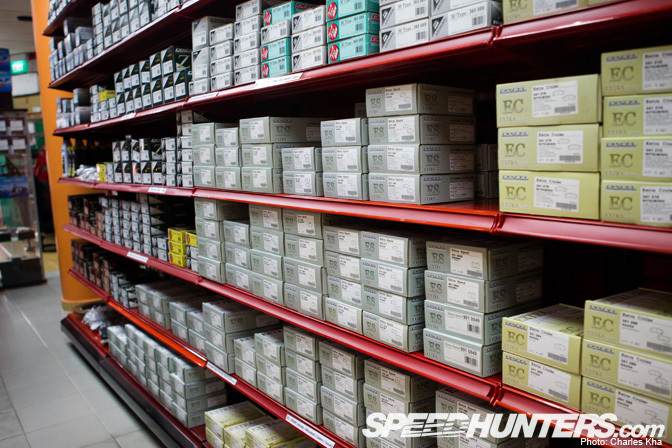 Aftermarket brake pads for most Japanese car models.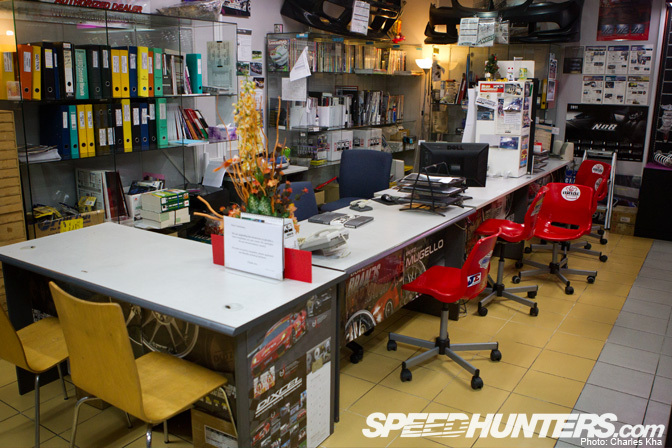 Like many Japanese parts stores, Garage R's showroom incorporates a dedicated section for you to place orders for any parts they don't have in their inventory.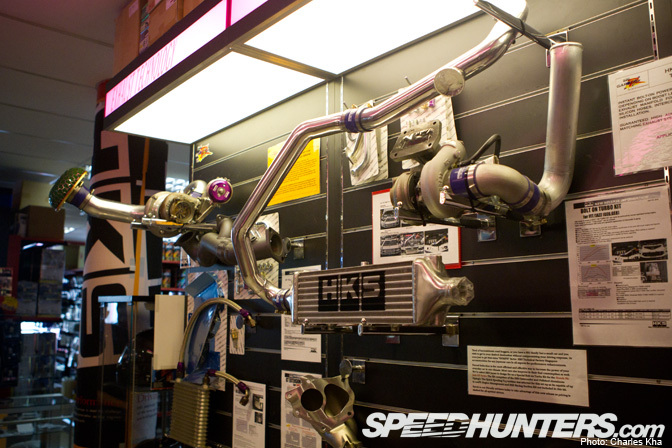 As the official HKS Technical Factory for this region, it didn't come as a surprise to see aisle after aisle dedicated to HKS products…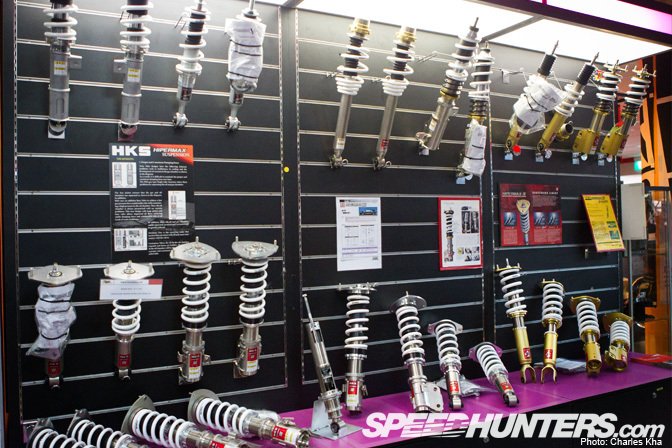 …Ranging from coilovers…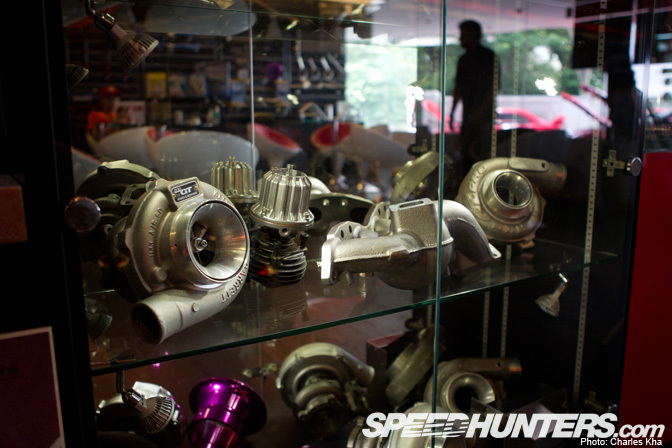 …To turbochargers…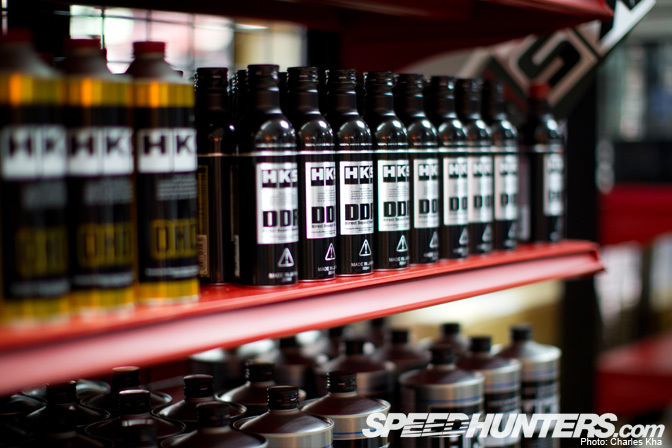 …To endless shelves of HKS fluids.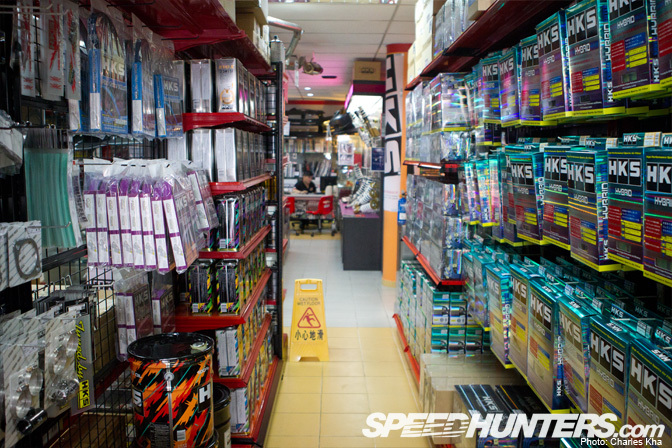 This aisle was for engine oil and Hybrid filters.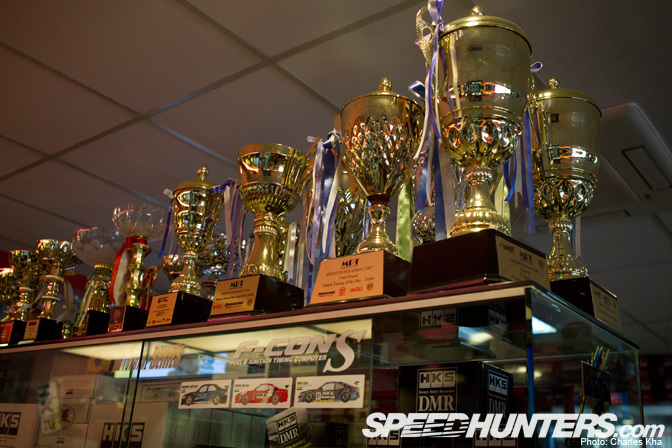 Garage R is run by Lawrence and Lester, two diehard motor racing junkies. As one of Singapore's largest tuners, they compete regularly in endurance, circuit racing, time attack, drifting and drag racing.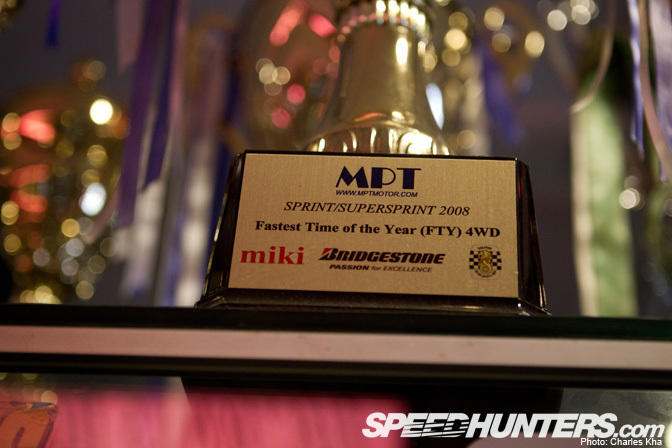 Their significant trophy haul is proudly displayed in the showroom.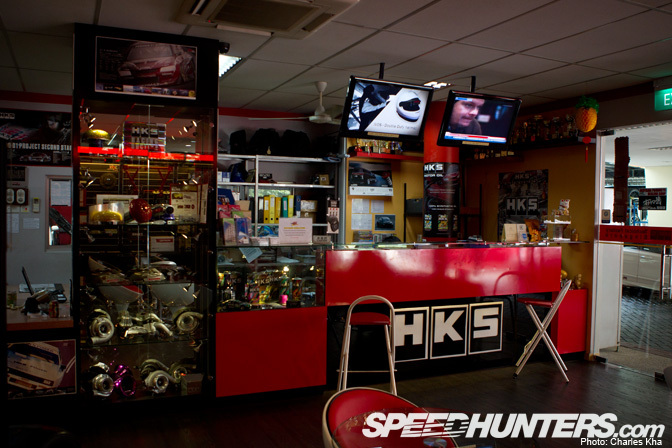 When Garage R relocated to their custom built facility they installed 8 hoists with enough space to work on over a dozen cars at a time.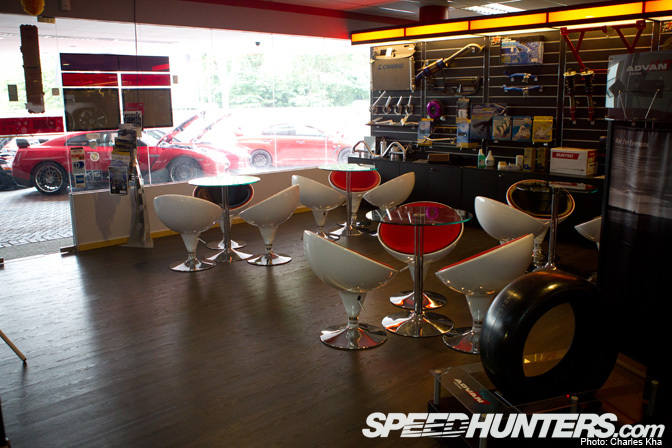 This meant they required large waiting areas for their customers.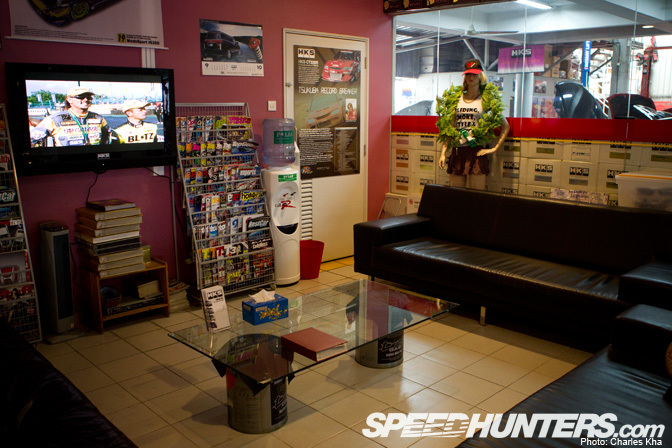 A second waiting room allows owners to see their cars being worked on in the garage.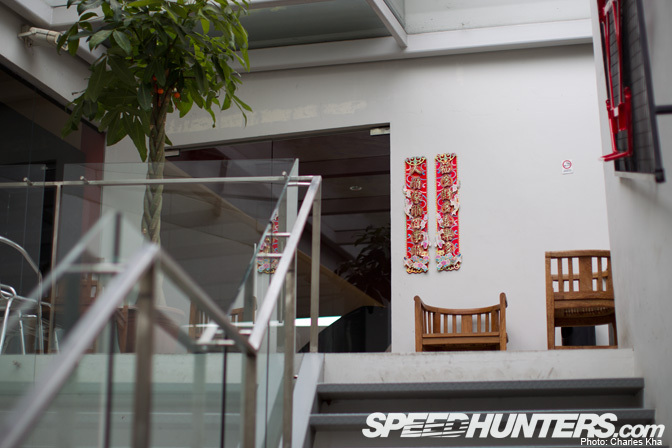 The second floor houses their new car showroom and offices.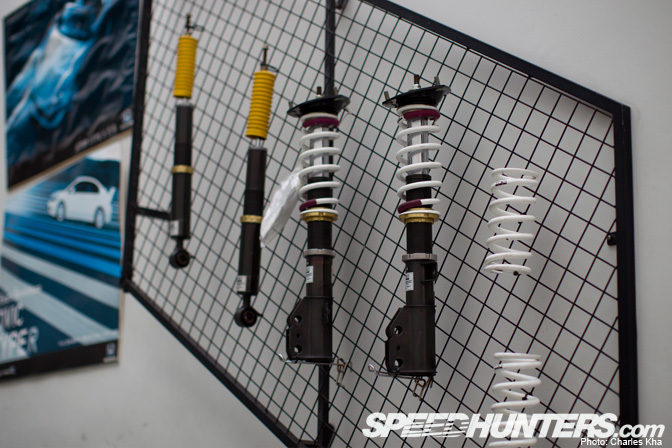 More HKS suspension on display.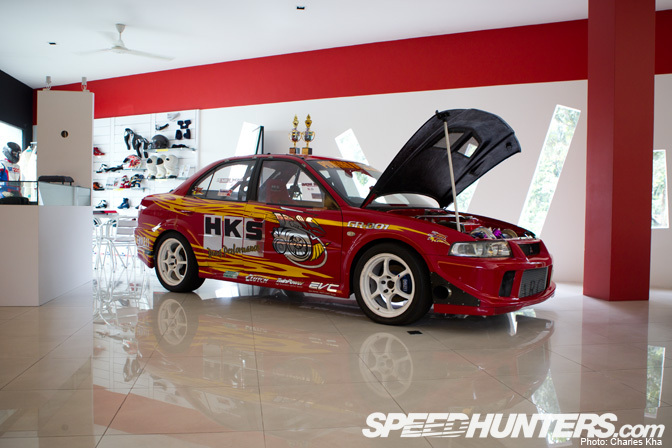 This is an iconic car in Singapore: the Garage R/HKS EVO drag car that runs in the 8s.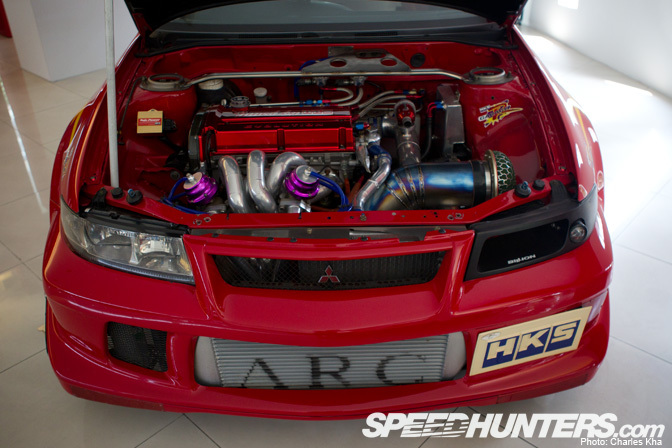 Under the hood is a serious twin 'gated 4G63 motor.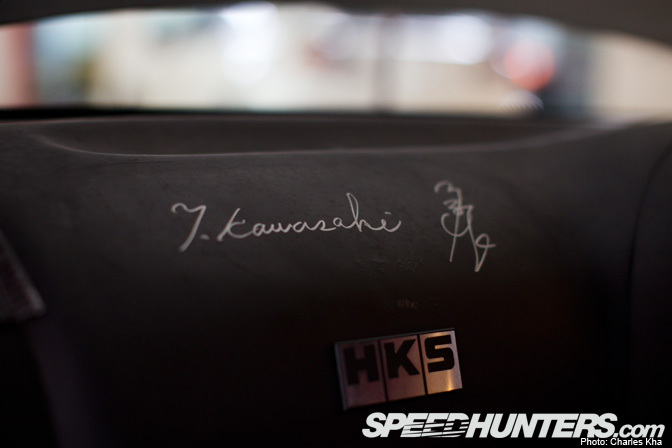 The dash features the autograph of Tetsuya Kawasaki, the HKS drag racing driver. I met Kawasaki back in 2002, when he raced the HKS R33 GT-R at Drag Combat.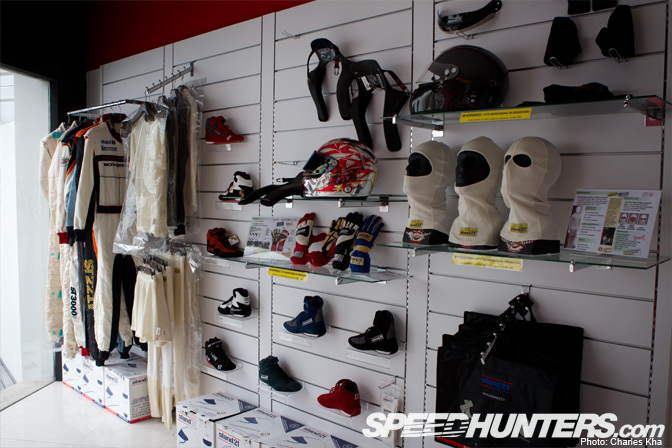 Garage R also stock a variety of racing gear and have a close affiliation with Stand 21.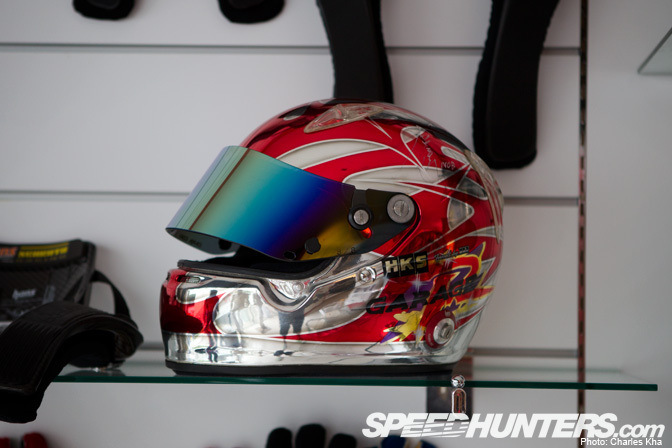 However I don't think this particular helmet is for sale.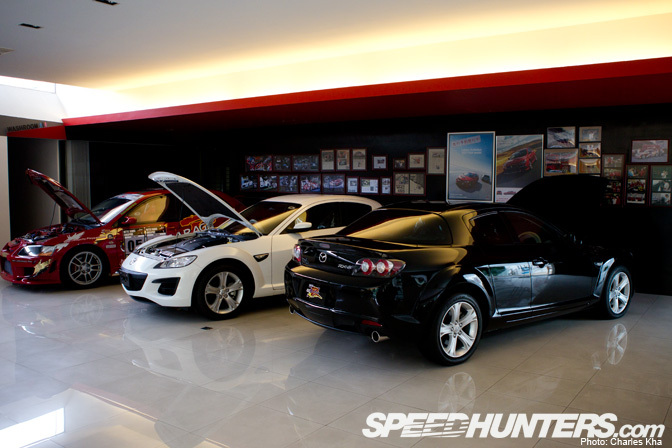 The second floor is filled with a variety of cars that are for sale, ranging from stock RX-8s…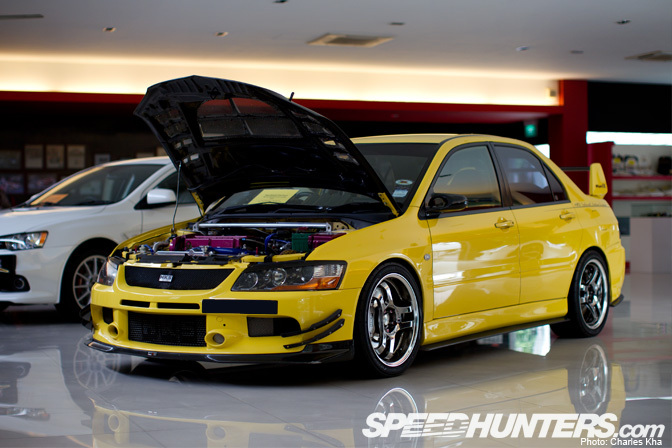 …To one-offs like this Garage R edition EVO IX.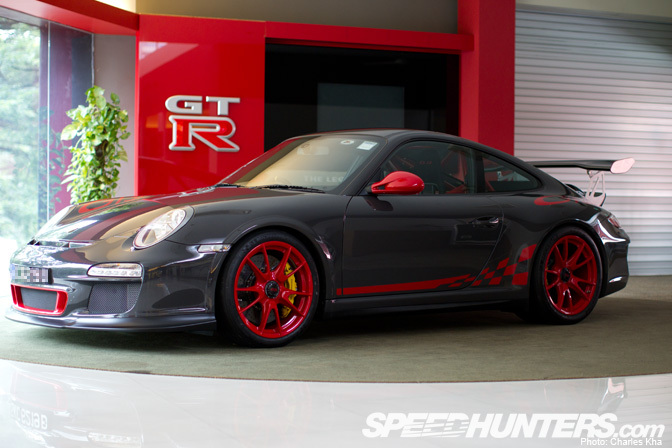 I shudder to think how much this Porsche 911 GT3RS would cost to own in Singapore. Anyone willing to take a guess?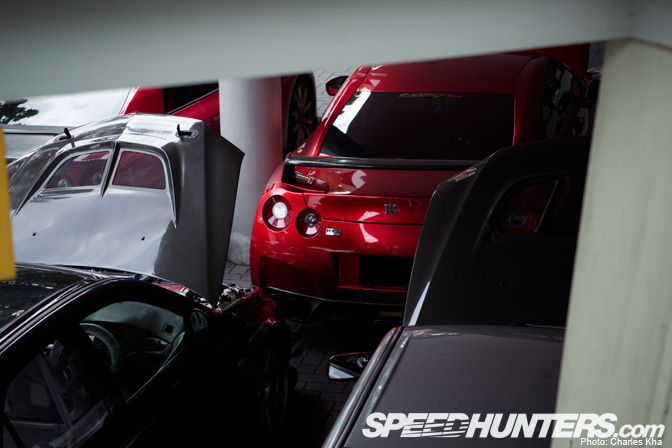 When I visited, there were nearly 40 cars within their compound. So for Part 2 we'll take a look at the best of their demo and customer cars.
- Charles Kha