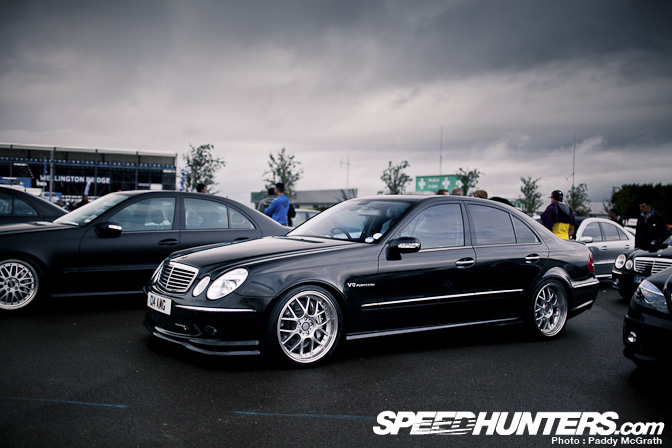 The Trax show certainly attracted a wild variety of cars. From this Mercedes owners club …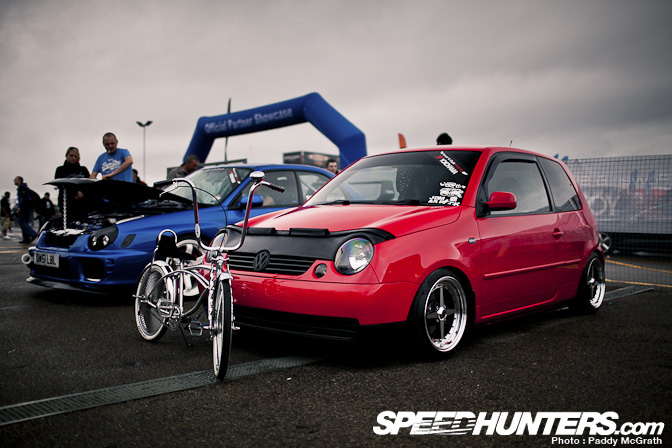 … to this lifestyled Lupo on Work Equips. It was a pretty broad spectrum of cars on display. Although there were plenty of cars on show I didn't like, I chose to concentrate on the cars I thought you guys might enjoy rather than hating on others.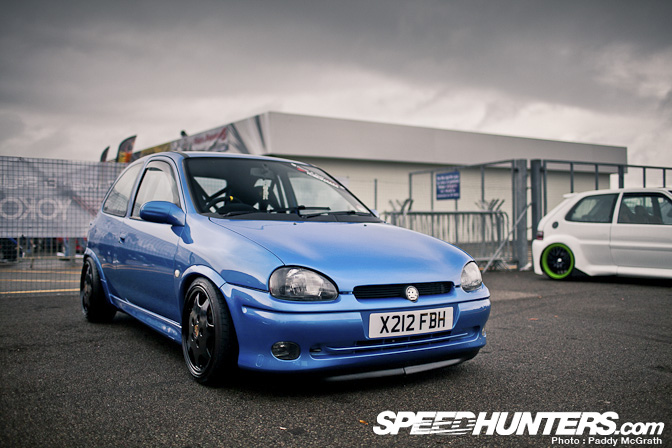 I'm really hoping this Corsa packs a C20XE under the hood. The simple styling coupled with the stripped and caged interior would make this a serious beast slayer.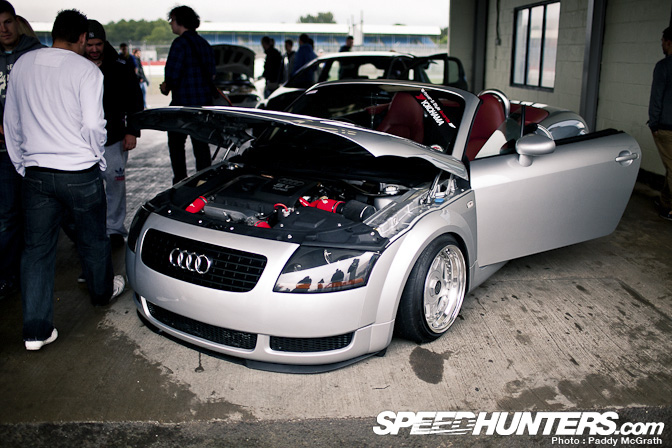 This MKI TT cabriolet done well to stay out of the rain.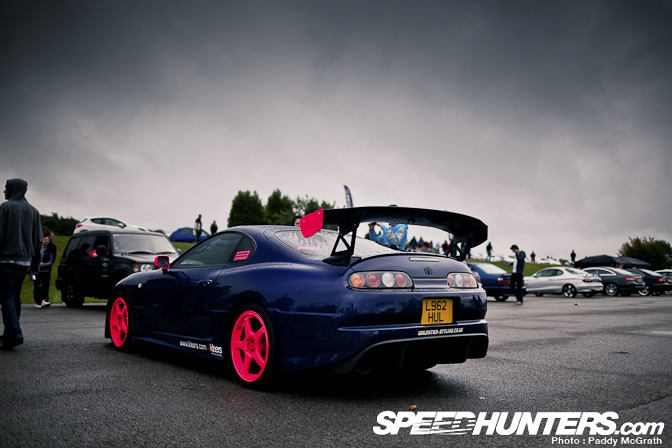 A slightly louder looking Supra than in the original post but aggressive none the less.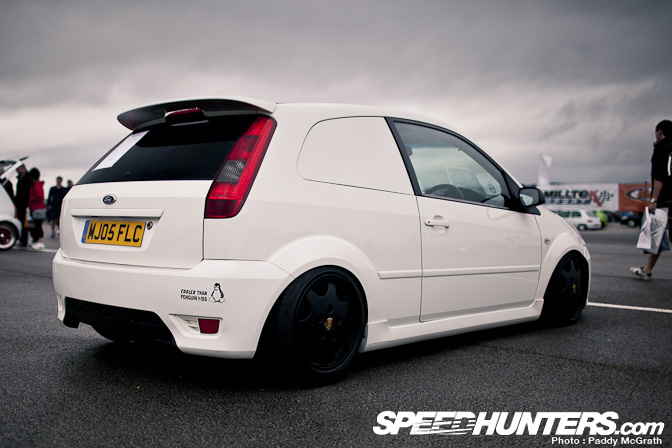 Ford Fiesta van on Porsche wheels looked strangely good …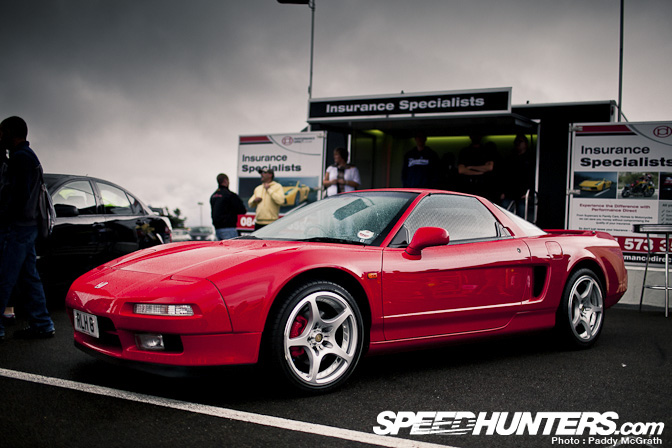 … not as good however as this NSX.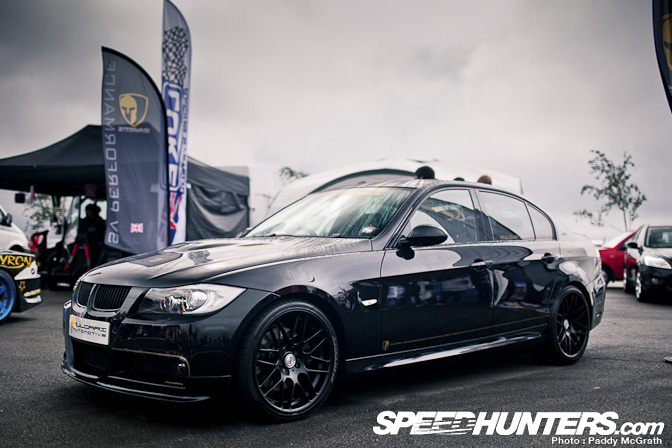 This E90 saloon had my full attention.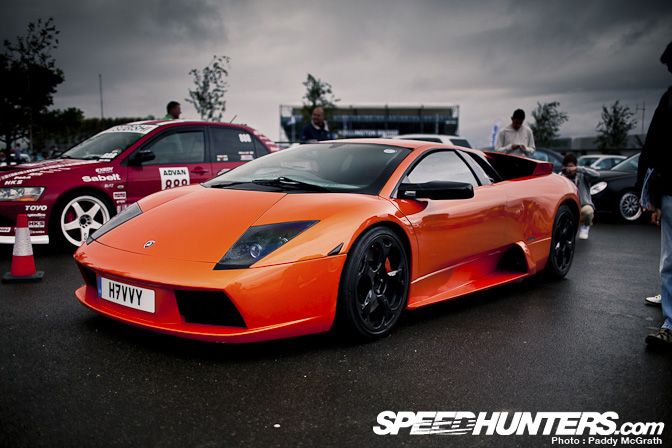 I really hope Lamborghini never stop painting their cars in such amazing and bright colours.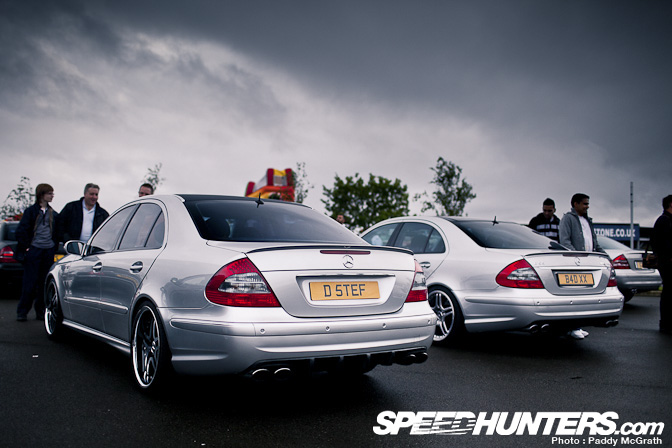 Some of the other Mercedes' present.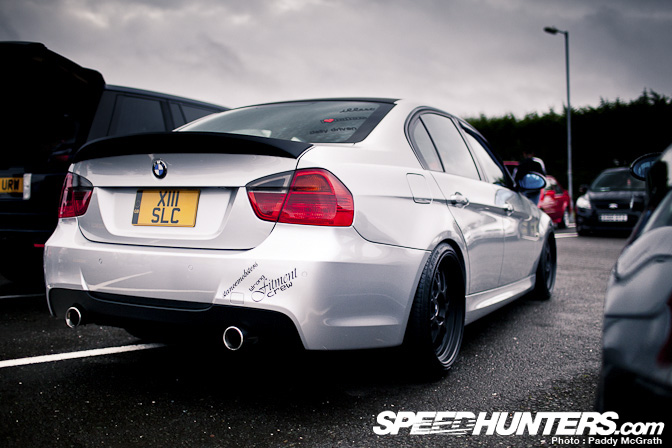 Another E90 with pretty much spot on fitment. If you happen to own this car, can you let me know what offsets and widths you're running (It's a long shot but hey, everyone loves a tryer!)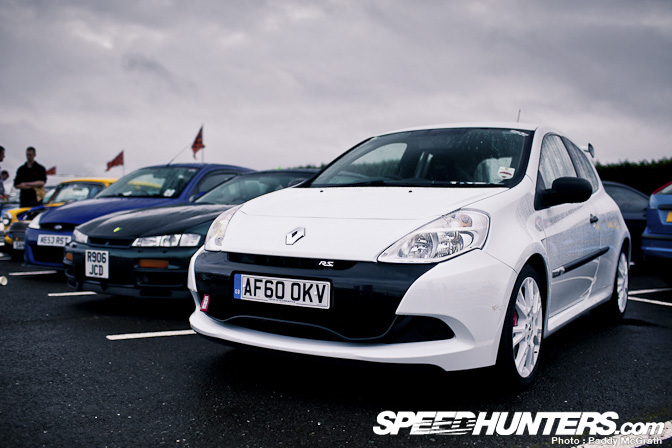 An S14 sandwiched between two RSs – a Focus and this Clio.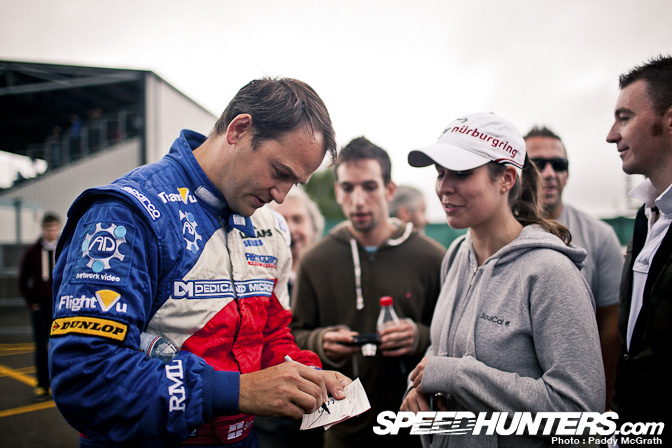 Best know for his role as Top Gear's Stig, Ben Collins is a man with no heirs or graces about him and ensured he got to everyone looking for a photograph or an autograph. I read his book some time ago and it makes for an interesting read and explains his reasons why he left the show.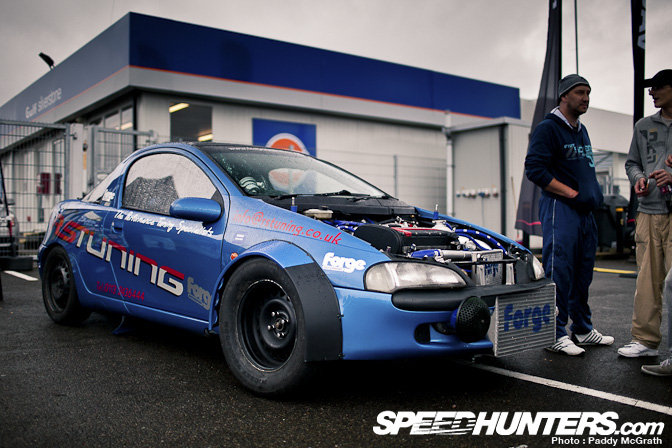 A drag Tigra – that's something you don't see everyday!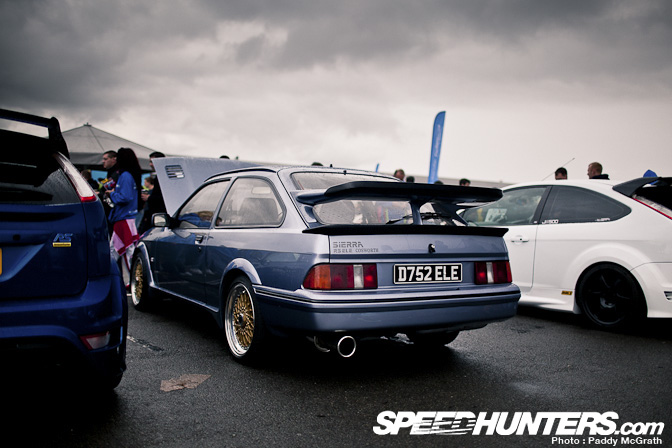 A Sierra RS Cosworth – you can't really go wrong with one!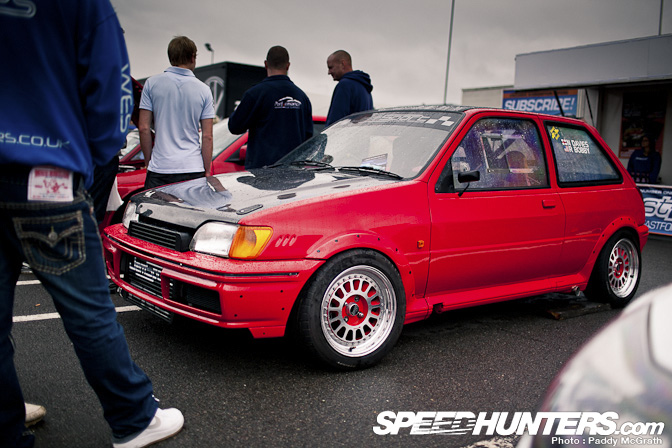 A front shot of the Jamsport Fiesta from part two of our Trax coverage.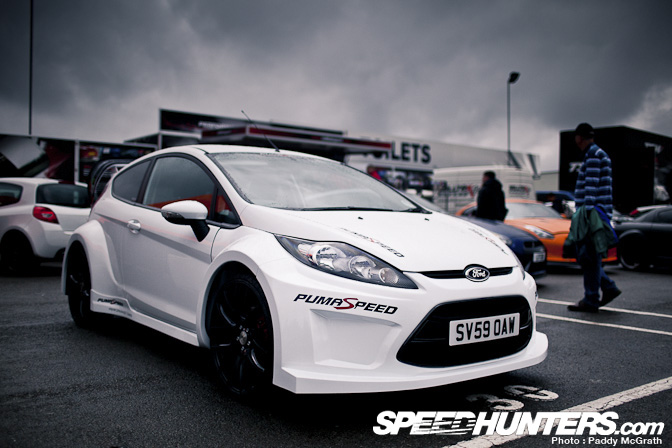 Pumaspeed now offer this amazingly aggressive WRC inspired kit for the new Fiesta. One hopes that any potential buyers ensure it has the power to go with looks. Something I'm sure Pumaspeed can help them with.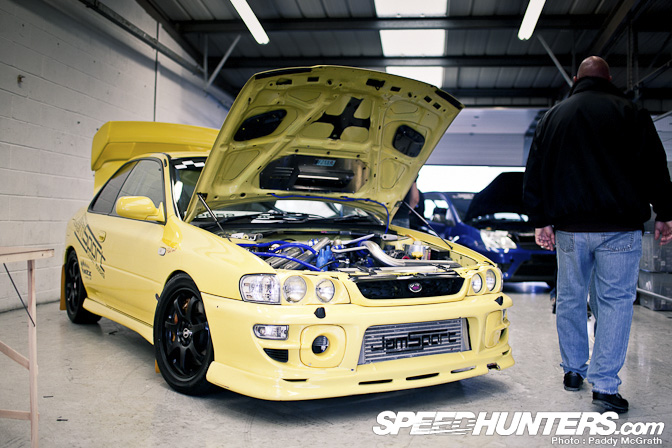 Another Jamsport car, this time in the shape of a fettled Impreza.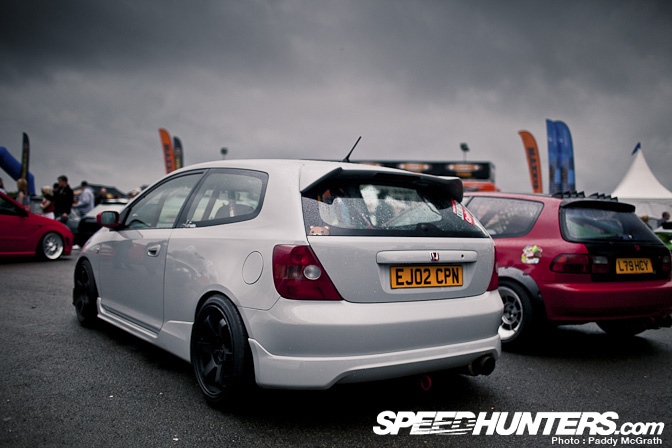 This EP3 Civic Type R on the Fast Car stand was present …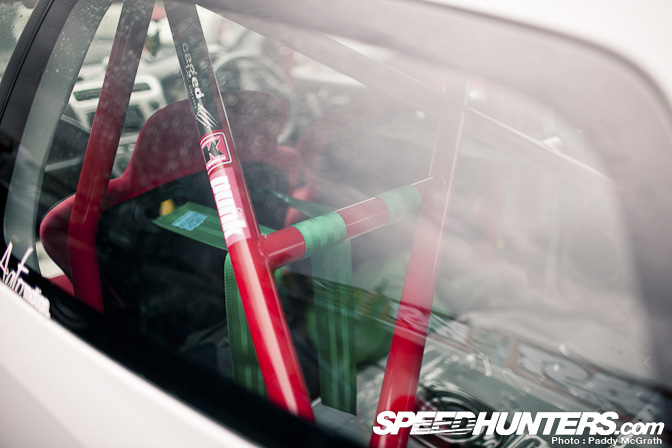 … for all the right reasons. The fourth and final part of our event coverage is up next! 
-
Paddy McGrath