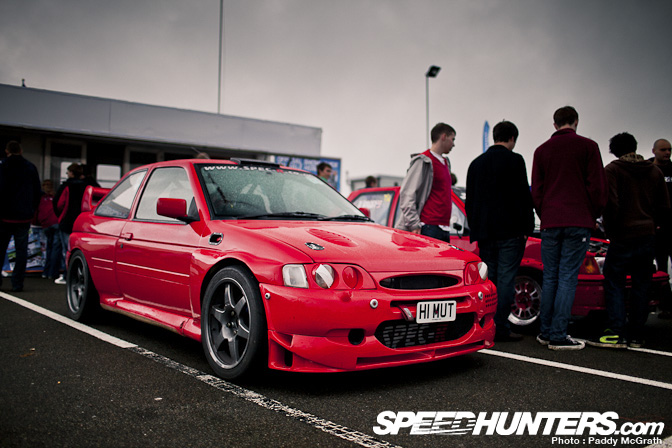 Picking up where we left off – I must really stop using that opening line – I'll continue with some further Ford loving. Who wants to see a spotlight on this Escort Cosworth? As much as I love the new Focus RS family, I still think they lack the subtle aggression of the Sierra and Escort Cosworths.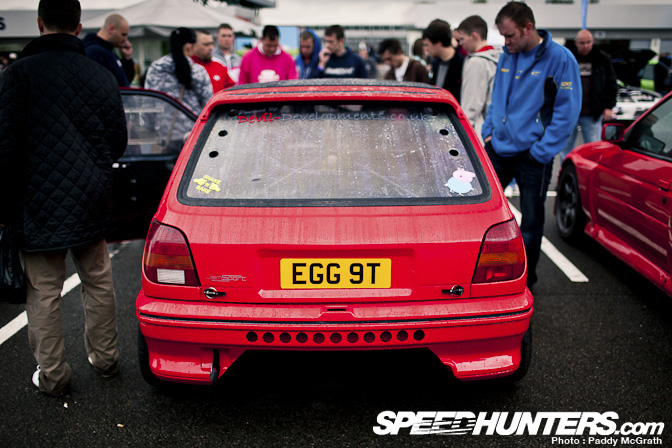 This Jamsport Fiesta attracted a lot of attention too, anyone want to take a guess why?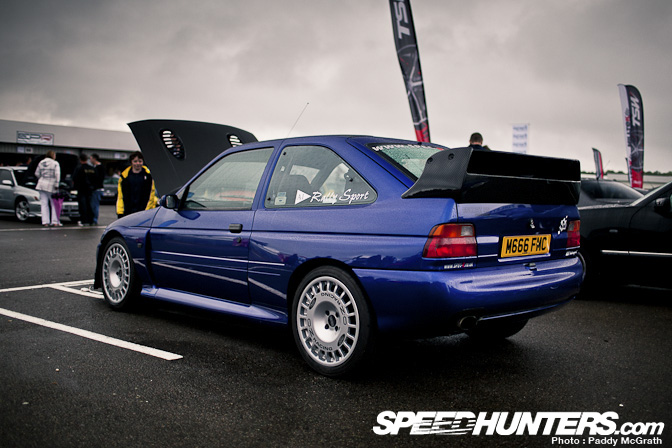 Those of you who read our Ford Fair coverage may remember this EscCos. My dream fast road car in this exact colour and guise.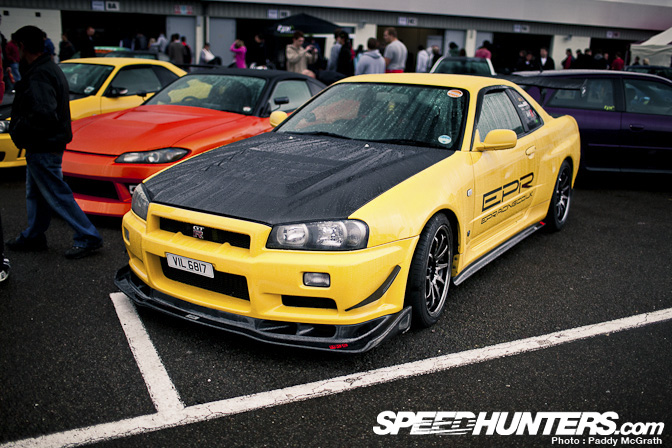 This EP Racing R34 GT-R looked the part with some carbon styling.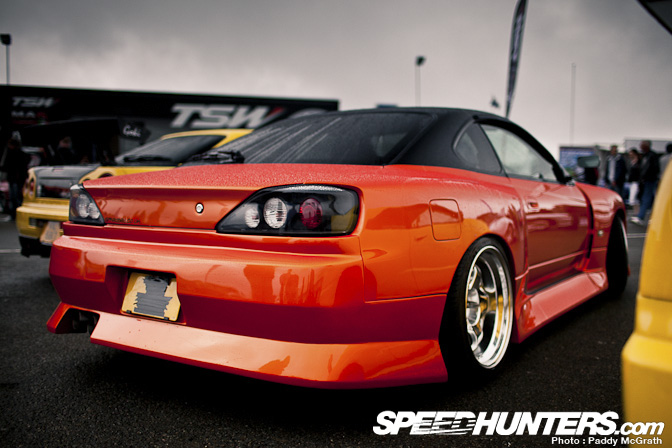 This widearched (BN Sports?) S15 also held its own.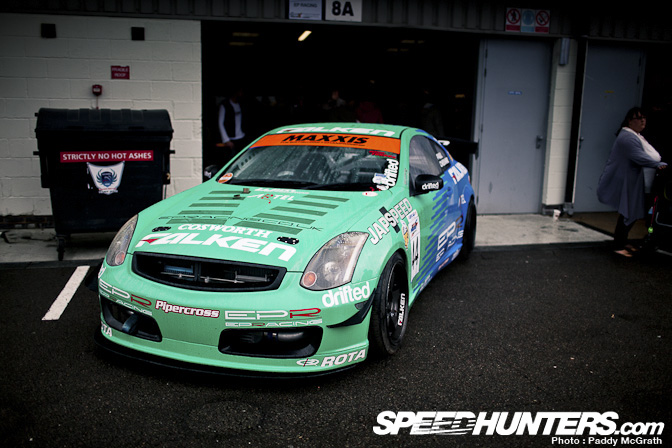 Paul Cheshire's G35 is an incredible looking car in the metal.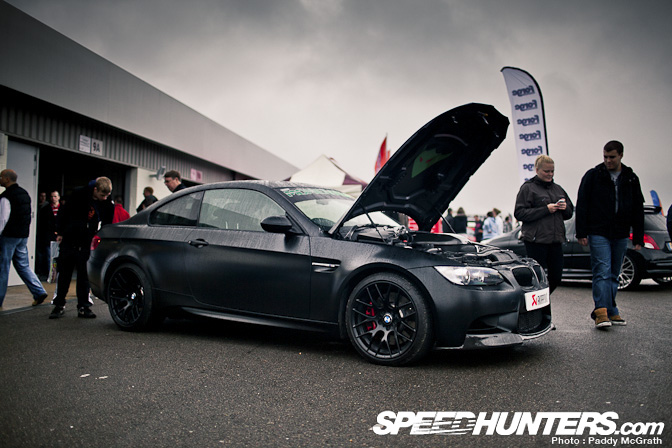 This flat black E92 M3 definied the term aggression.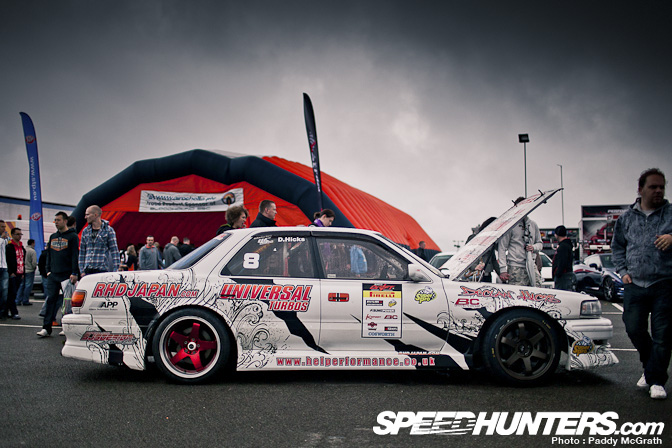 Declan Hicks' EDC competition car was also on display.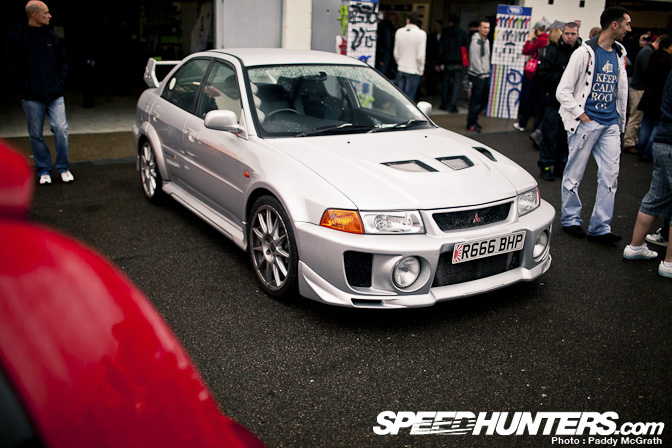 A relatively standard looking Lancer Evo V with a suggestive number plate.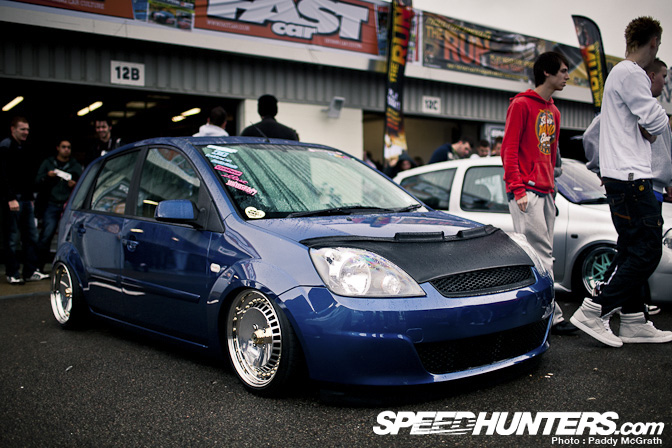 The performance orientated aspect of the show was balanced out with some nicely styled cars. The bonnet bra needs to go.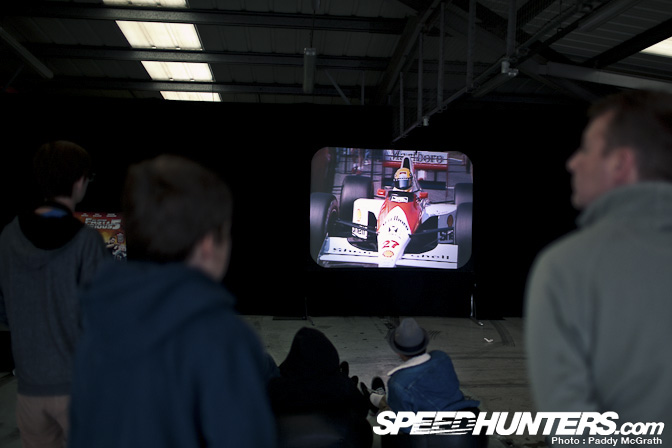 One of the pit garages housed a makeshift cinema where the Senna documentary as shown during the course of the day. Have you seen the movie yet?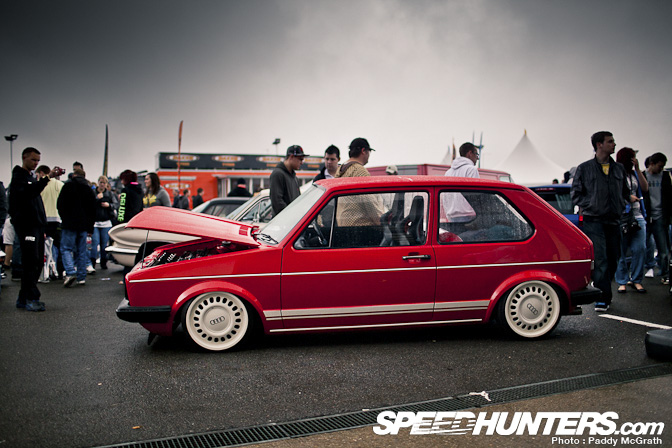 Another one of the cars that snook across the road from Edition38.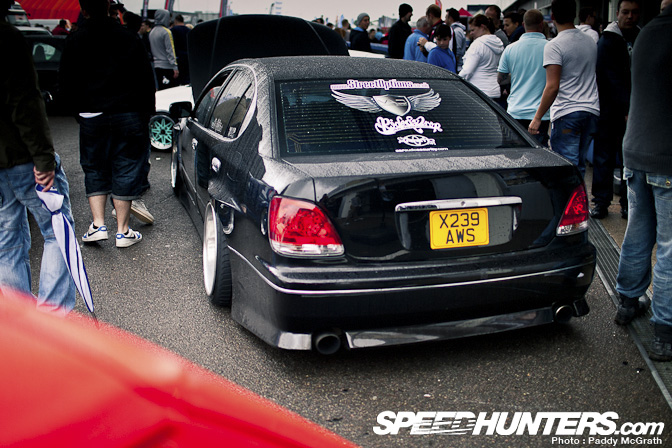 Kam's Aristo that we spotlighted back at Japfest is still looking good.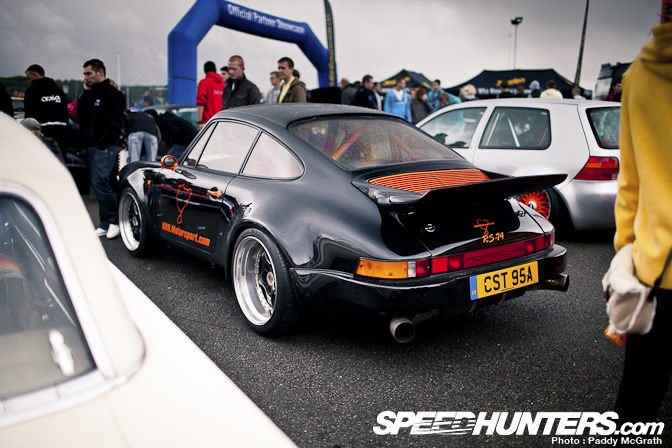 You can see why Porsche have never really radically overhauled the shape of the 911, why would they?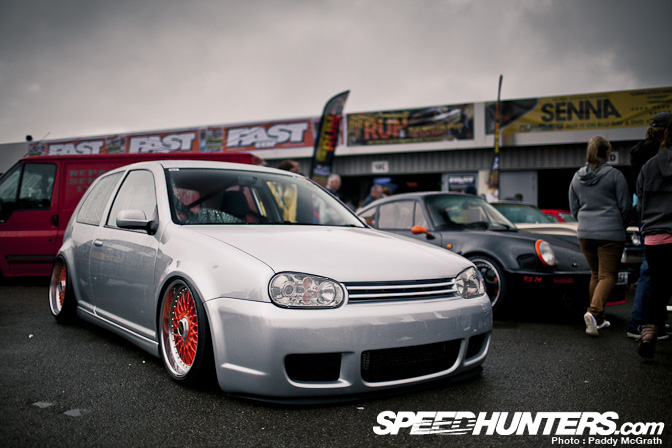 This MKIV was as smooth as they come.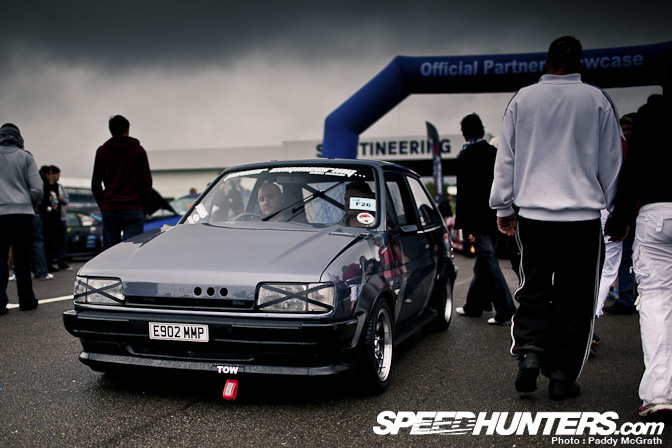 I think we need a MK I / II Fiesta project car here on Speedhunters. I'll start a whip around shortly.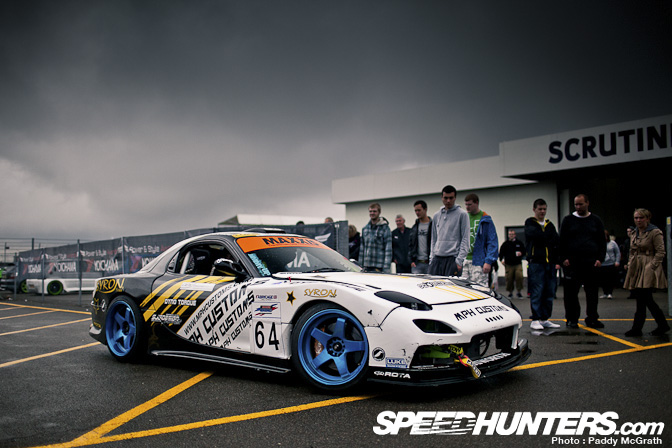 A better look at the LS powered FD from the first post.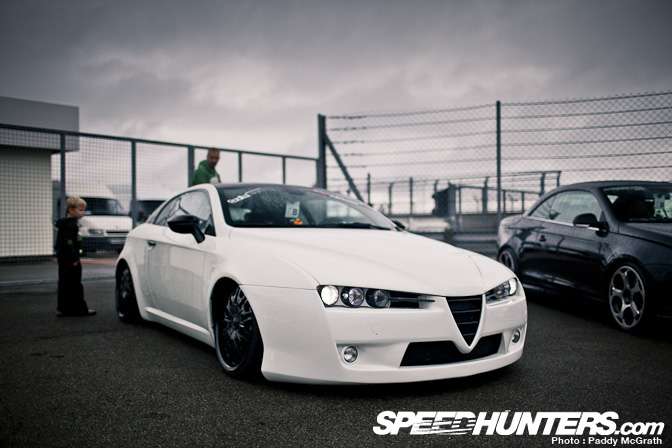 A very low Alfa Romeo Brera with token child for height reference.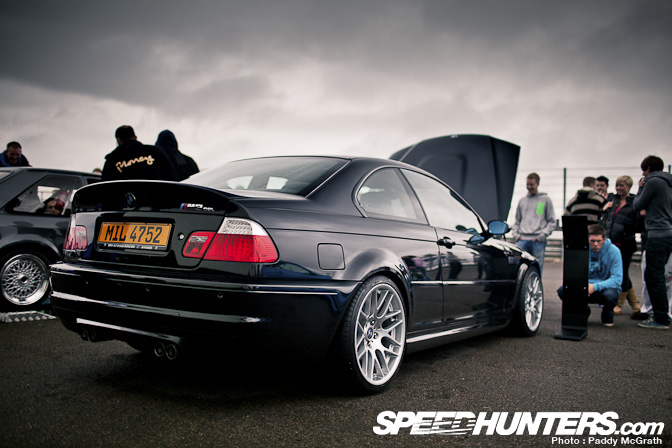 Another car from my dream garage – this immaculate E46 M3 CSL was lush.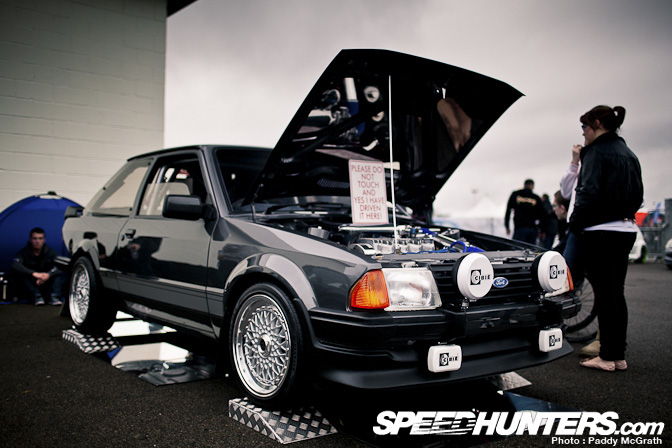 He wasn't lying, he overtook me on the way to the show! I've huge respect for the concours folk, I would never have the patience or persistence to try and keep my car that clean. 
Back with more shortly!
-
Paddy McGrath