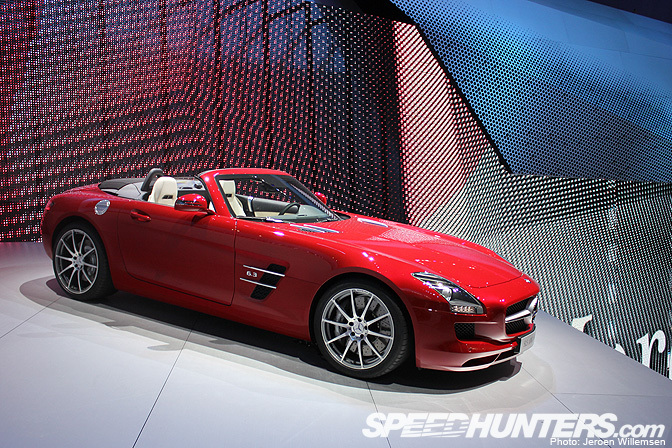 Here we go
with a final look at the IAA and I want to start with Mercedes. They had
several new models and cars on display. But the thing that struck me the most
was the sheer size of their 'stand'. It wasn't an actual stand but an entire
hall filled to the brim with everything Mercedes has on offer.
The
Mercedes Benz SLS AMG roadster took center stage and was officially unveiled during
the IAA.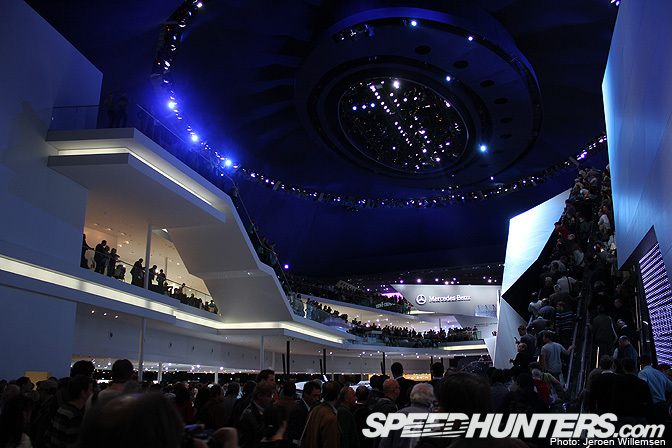 The hall
was massive. We got there early in the afternoon and the amount of people there
made us decide we would return later in the afternoon.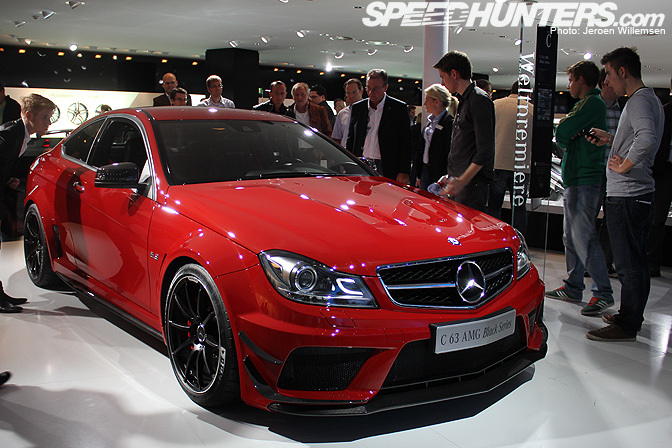 I always
had a soft spot for certain Mercedes models and this C63 AMG is one of them.
This one is even more special because it is part of the Black Series.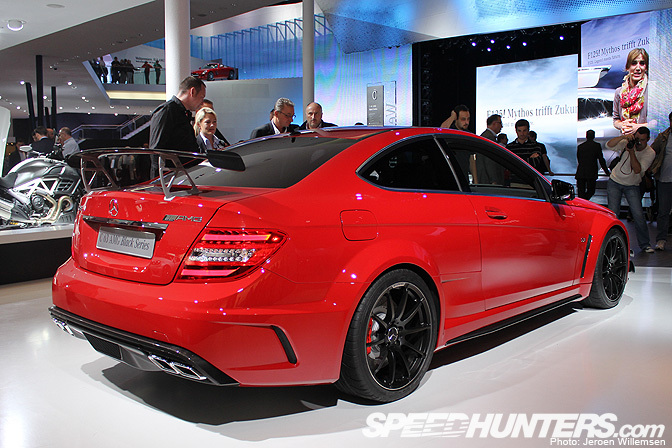 The
exterior looks a bit wild especially with the large spoiler. It is mainly
because this version was equipped with the optional AMG Aerodynamics Package.  But the thing that really sets this car apart
is of course the 6.2 litre NA V8 with 517bhp and 640Nm of torque.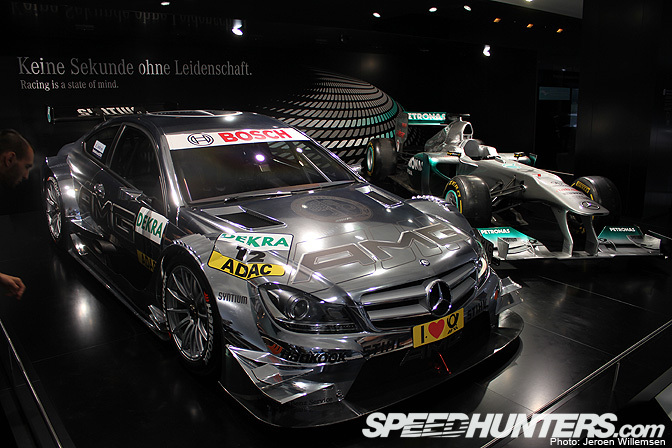 Mercedes
also brought some of their racing cars that included this very shiny 2012 DTM
entry and their F1 car.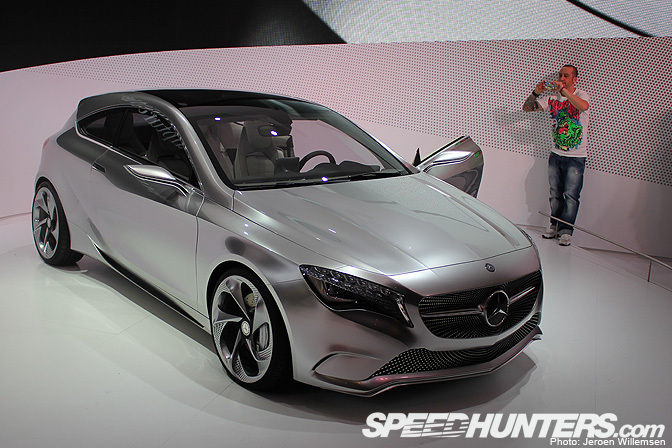 The concept
that looked very promising was this A class Concept.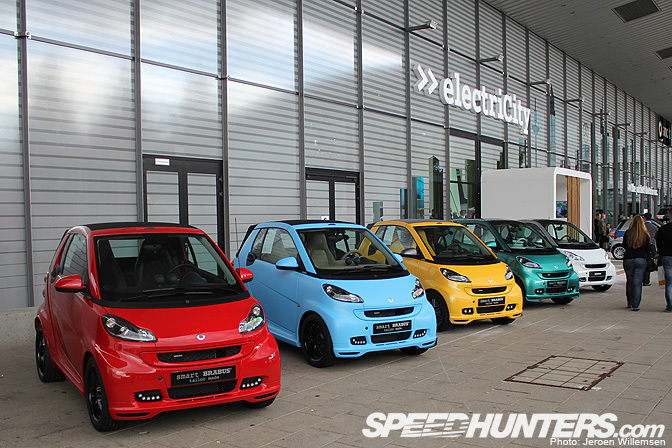 Smart, part
of Mercedes, also had a strong presence
at the IAA. They came in almost every color imaginable.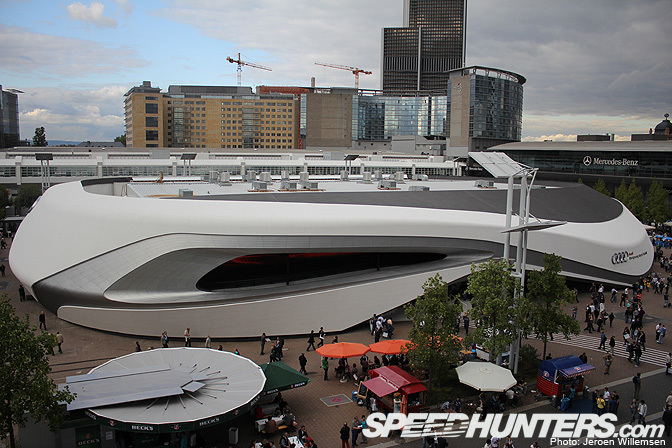 When all
the halls are full you have to be creative. Audi went all out and built their
own building inside the center court. This building just breathed Audi and was
a big hit according to some of the reactions I heard from the visitors.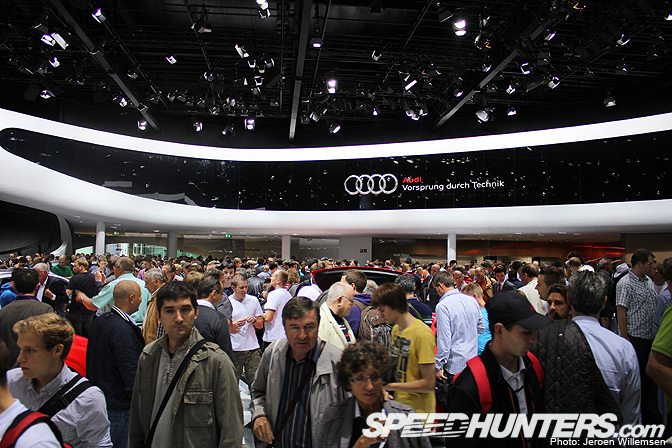 It was hard
to find the cars inside because it was so crowded.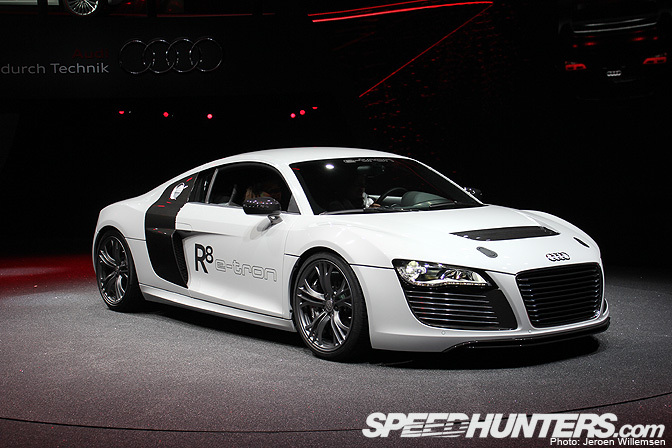 I did find
this Audi R8 E-Tron.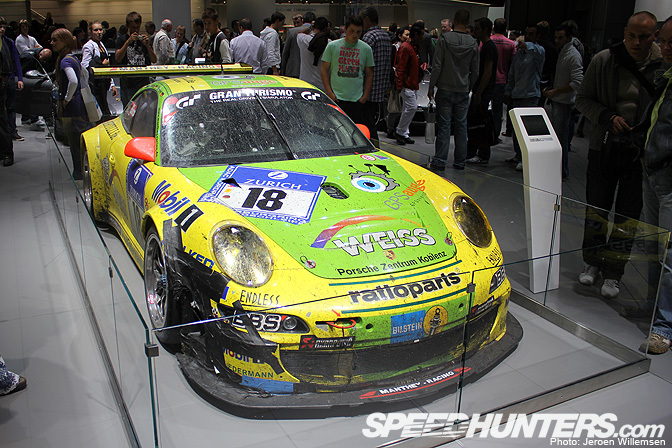 Porsche had
this Manthey Racing 911 on display that won the 24hrs Nürburgring still wearing
its battle scars. We did a full report on the entire race so if you want to
have a look back I suggest you take a look right here.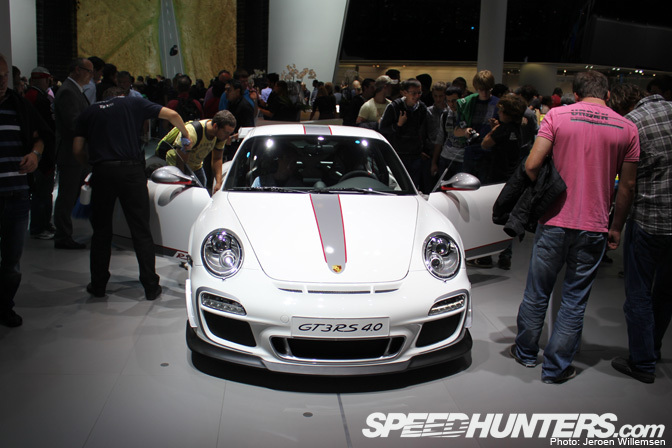 The
ultimate 997 and the last one in the series. This final version has a 4 litre boxer engine with 500bhp on tap giving it a top speed of 310km/h and it reaches
200km/h within 12 seconds.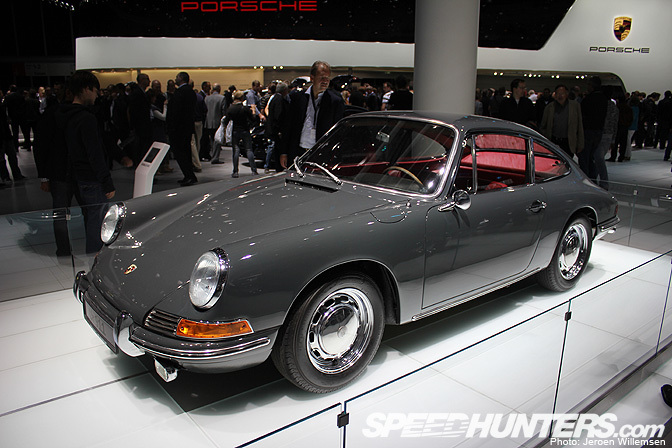 Porsche also
thought about their heritage and brought this 'ur' 911 from the museum.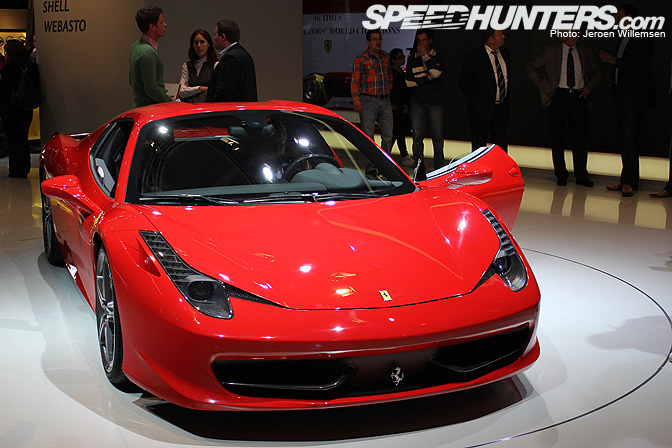 The amount of
people surrounding the Ferrari stand was staggering and it was hard to get a
good shot. But I managed to bump some people and got a clear view of the new
458 Italia Spider. Here it is with the closed canopy …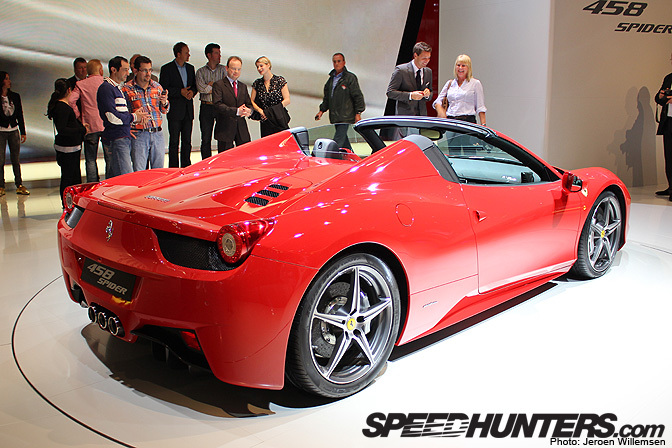 … and with
the top down. I'm not a real Ferrari fan but I wouldn't mind driving this down the
Riviera one day.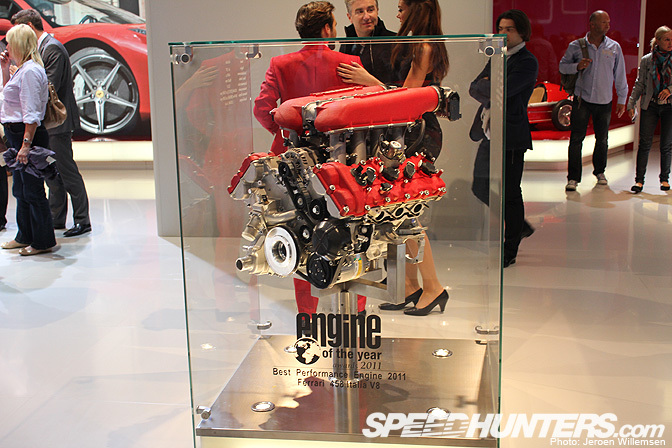 Didn't realized
that Ferrari won the 'Engine Of The Year' award. More specifically the best
performance engine in 2011.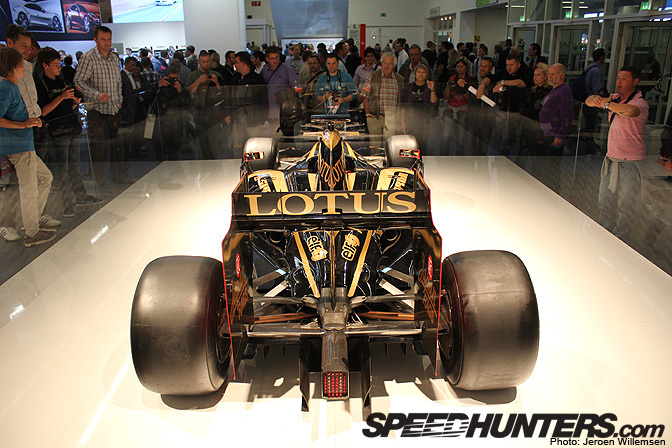 Lotus had a
strong presence and showed several new designs and this F1 car. For many people
this is the closest they will ever get to a real Formula 1 car.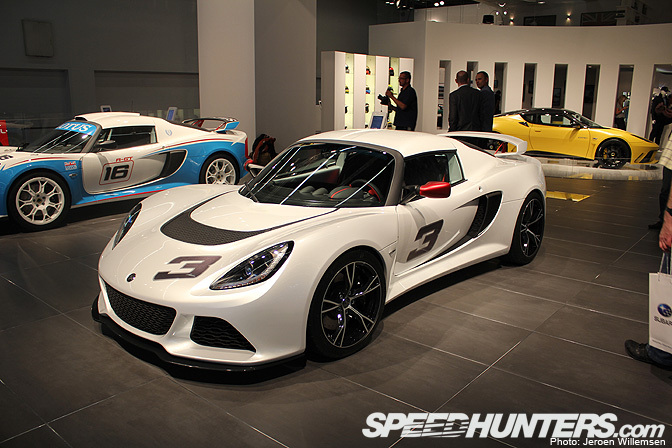 I really
liked the new Exige S with its sleek lines and new V6 power source.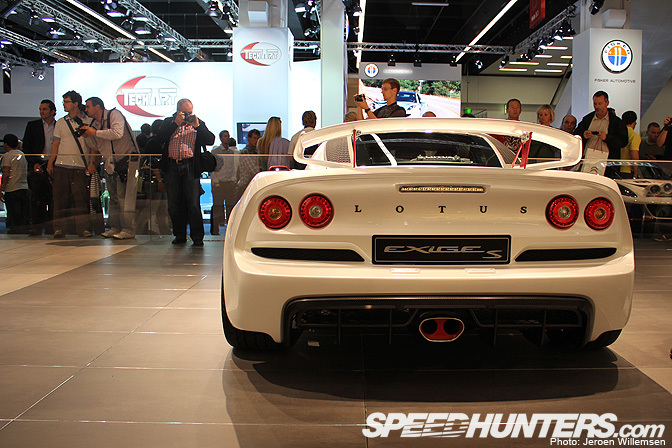 Gone is the
1.8 four cylinder engine and in its place is a new 3.5 litre V6.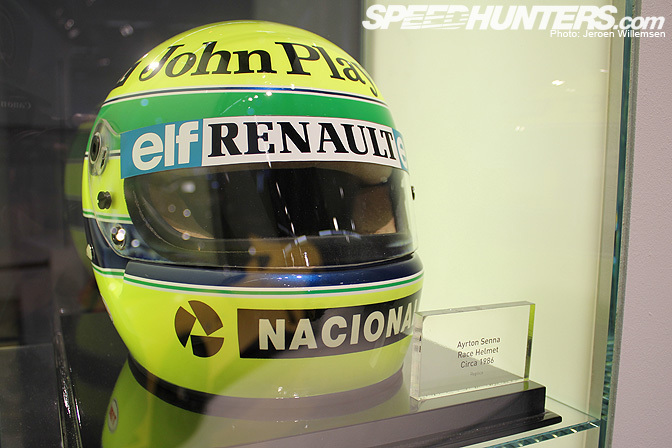 Lotus also
brought a few helmets with them from famous racing drivers. One of them was
this helmet worn by Ayrton Senna.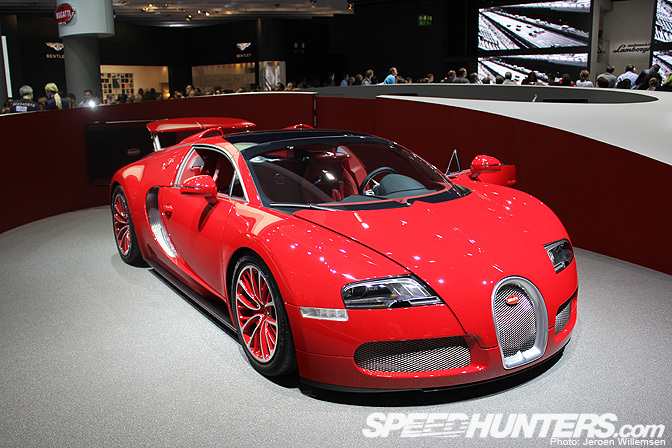 I said it before
and I will say it again red is definitively making a comeback in 2012.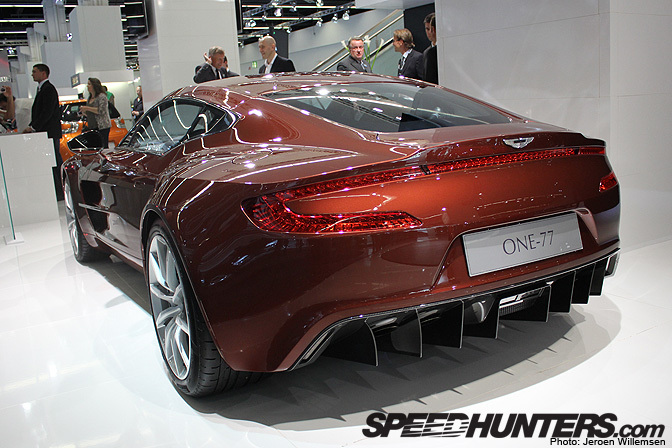 One of the
most beautiful cars on the road these days must be the Aston Martin One-77.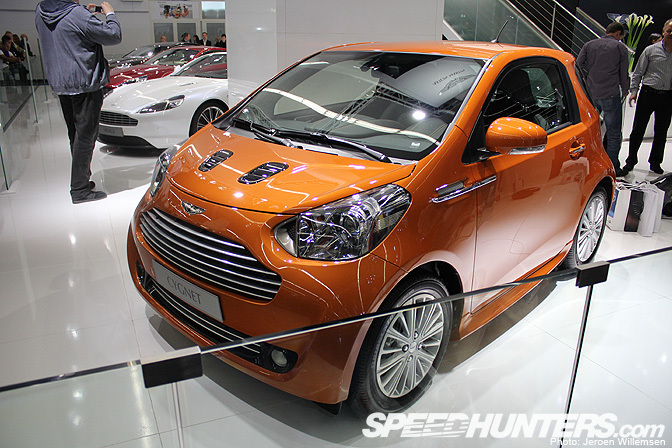 Hey look a
Toyota iQ, oh wait…
And with
that I'll wrap up my IAA Frankfurt Motor Show coverage. 
-Jeroen Willemsen