?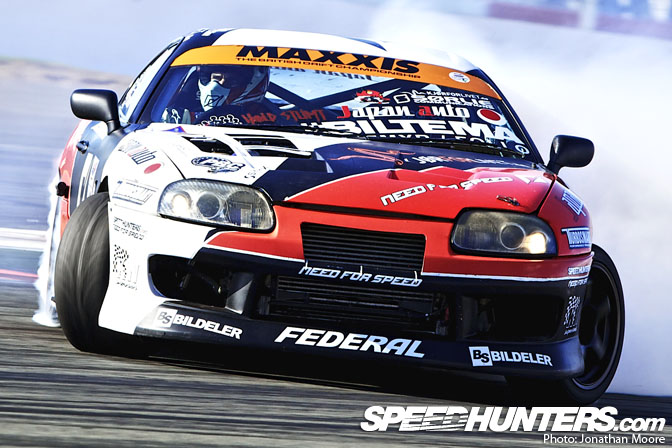 Fredric Aasbo smoked his Supra to victory at Trax, beating Super Pro BDC regulars Phil Morrison and David Waterworth to the top spot of the podium. Head over to the Desktops section to pick up a selection of images of the two Team NFS Toyotas who put in guest appearances – D-Mac finished fourth in his AE86.
?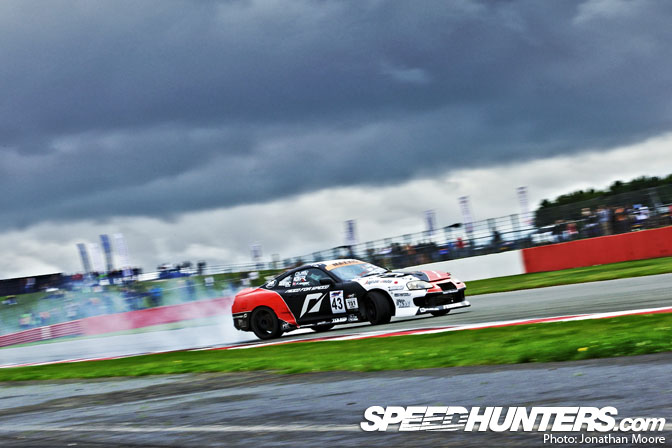 Grey skies couldn't dampen the spirits at Silverstone, and a big crowd was pressed up against the fences to watch the fifth round of this year's British Drift Championship. Aasbo's reverse entry during qualifying was amazing!
?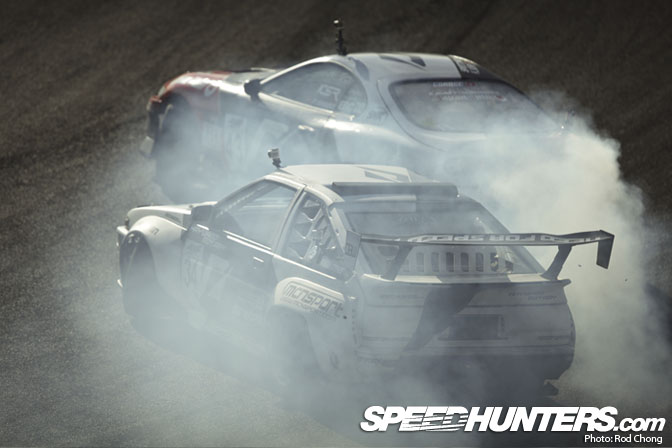 Trax brought the rare opportunity to see the D-Mac 86 on the same piece of European track as Aasbo's Supra, and the two drift aces gave the fans what they wanted – once the track had dried enough to get the tyres smoking, that is.
?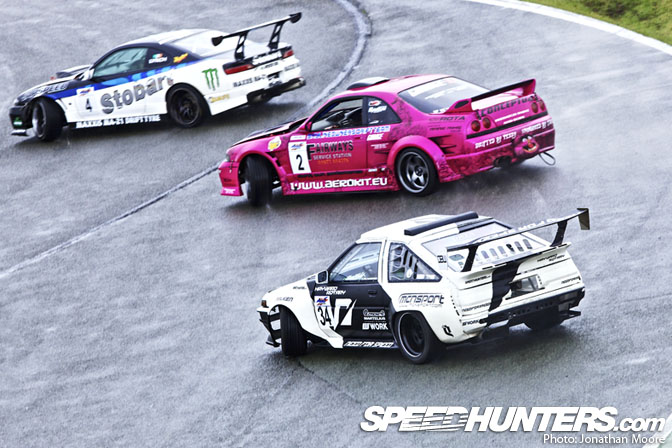 At the beginning of the day it was more like powerboat racing, with the waterlogged track meaning more spray than smoke and the majority of cars exploring the outer reaches of the run-offs and grass verges… Watch out for full reports from Trax over the next couple of days!
Jonathan Moore
Team Need For Speed UK/Ireland Tour