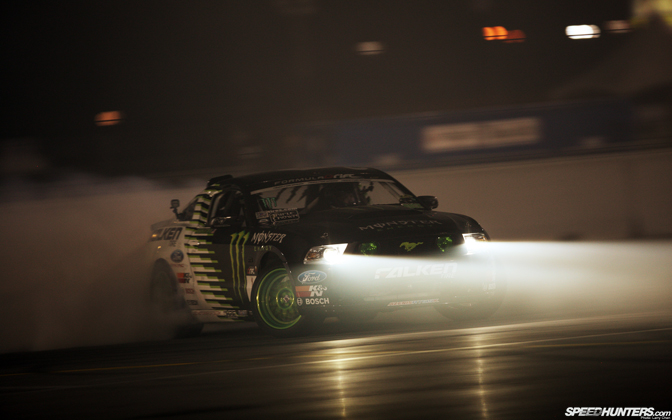 If there's one topic of conversation that is the talked about more than the weekend's drift proceedings at Las Vegas Motorspeedway, is the topic of the weather. It's hot. And when you're standing out in the sun, its an inferno. Even when the sun is down, the temperatures barely dip down as the heat soaked tarmac radiates upwards. But its Vegas and the desert heat is just as big of a character as the drifting itself in this 6th round of Formula D.
And so here are a few desktop selections from Thursday's evening practice.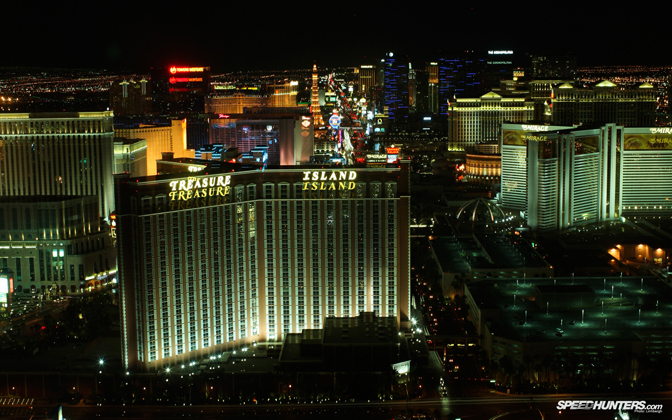 Las Vegas, Nevada –a man-made oasis in the middle of the desert. It's a place where dreams can be made, pleasured or broken.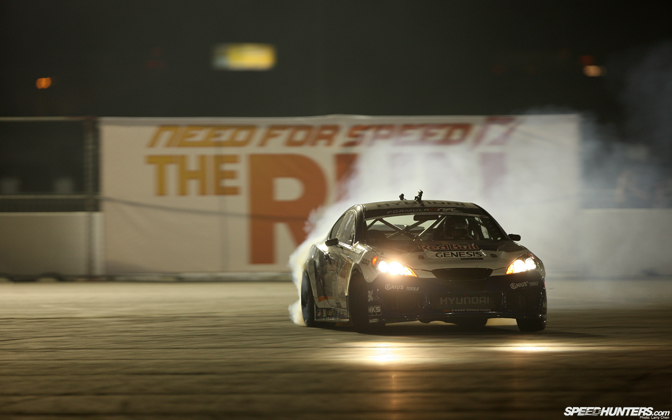 If there's one thing we photographers appreciate on a night drift event are a set of properly aimed down headlights. Cameras don't quite like it when a set of headlamps blind them….
Luckily for us, there are a few drivers that look out for us humble photographers and aim their headlights downward. Rhys Millen is one of those.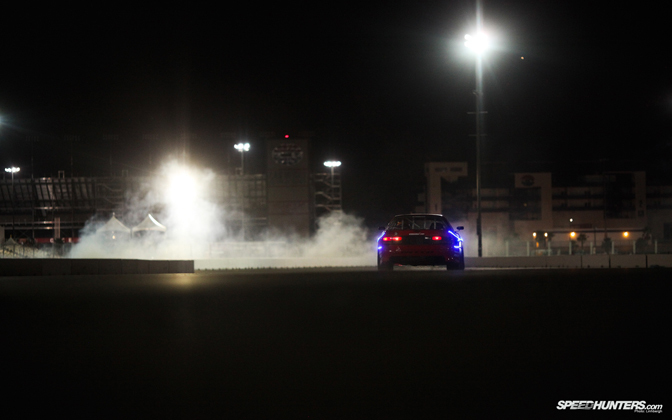 What's a desktop set at Las Vegas without a bit of neon? Especially when it's provided by Charles Ng and his Evasive Motorsports FC RX-7.
Head on over to the desktops section and grab your Thursday practice desktop selections. 
-Linhbergh