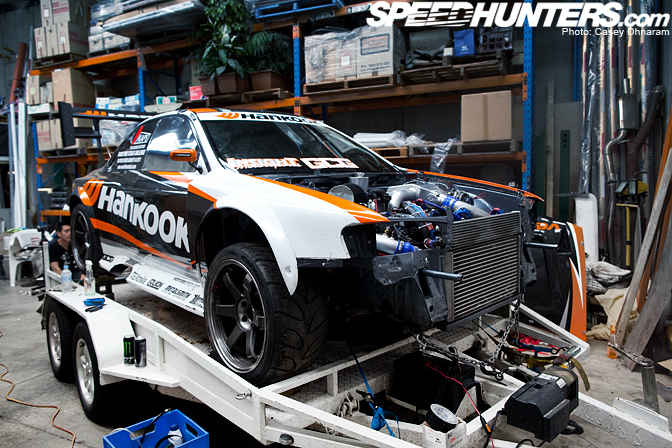 As I mentioned in our earlier WTAC post, we've been busy driving all over Sydney. And the main reason for that is to give you an exclusive inside look at the preparations that are going on. One of the people we visited was Ben Creswick, who has built the Hankook all-carbon WRX with his brother.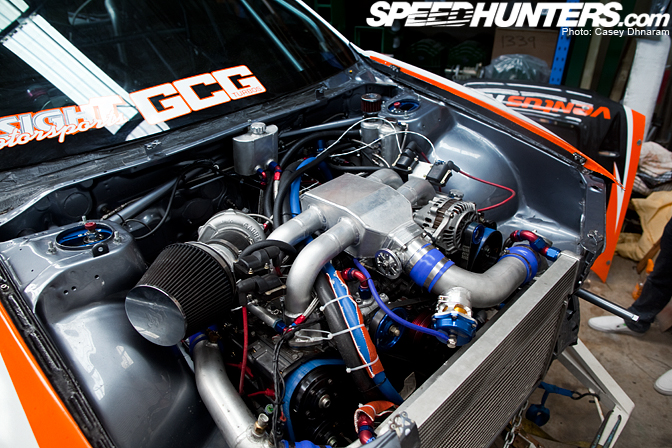 This vehicle has been several years in the making and has been promising in its shakedown tests.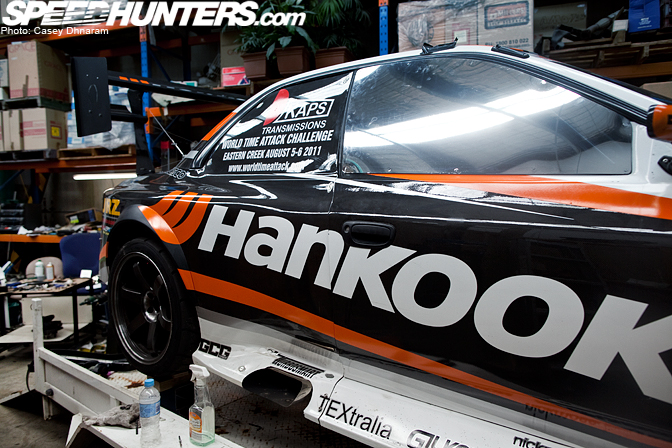 As you can see, the WRX is now a lot wider, running custom carbon bodywork.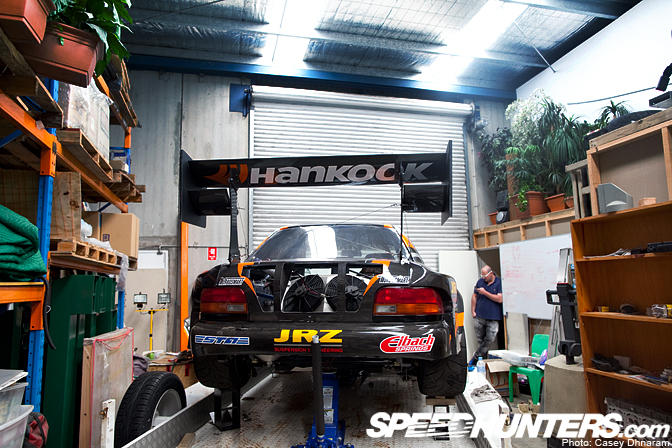 Ben is doing some final modifications to the diffuser and floor before the WRX is trailered down to Eastern Creek.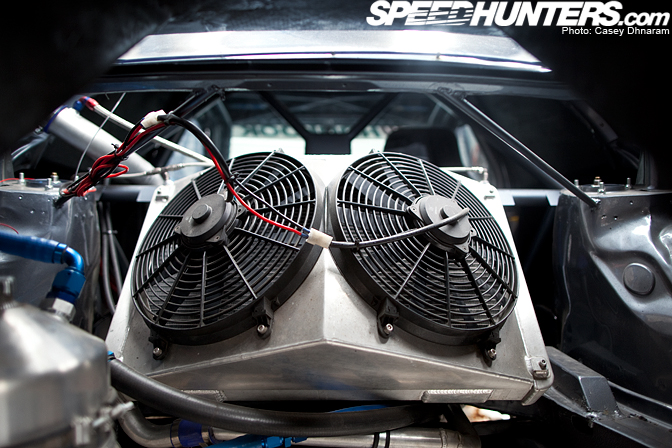 The radiator is mounted at the rear to assist with weight balance.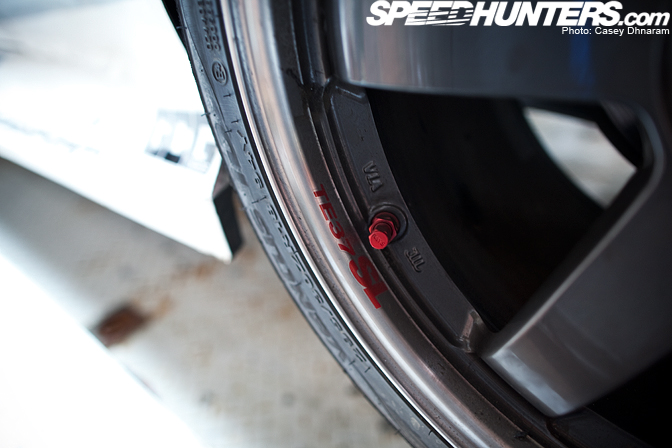 The TE37SL seems to be a popular choice amongst the WTAC competitors.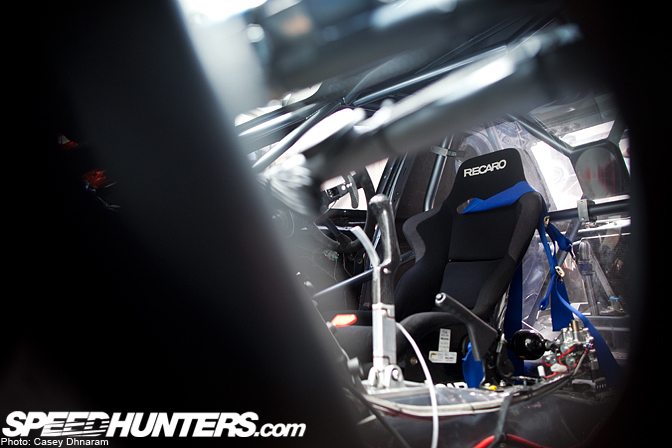 One of the modifications that caught our attention was the Czech-made sequential transmission. It is a clutchless system, meaning you don't need to use the third pedal for either up- or down-changing. An ignition cut also allows for flat-shifting.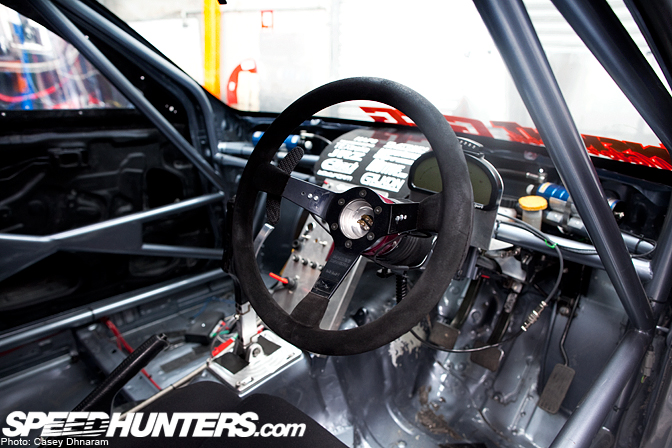 One of the modifications that was being finished when we popped by was the paddle-shift setup behind the wheel. The right paddle is to go up a gear, the left is to go down.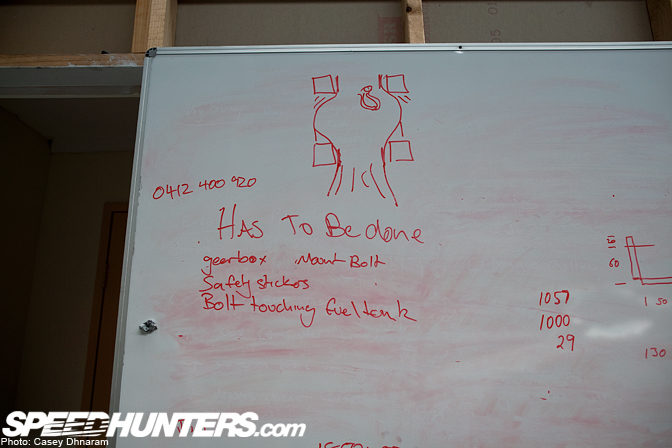 The final to do list before WTAC practice begins.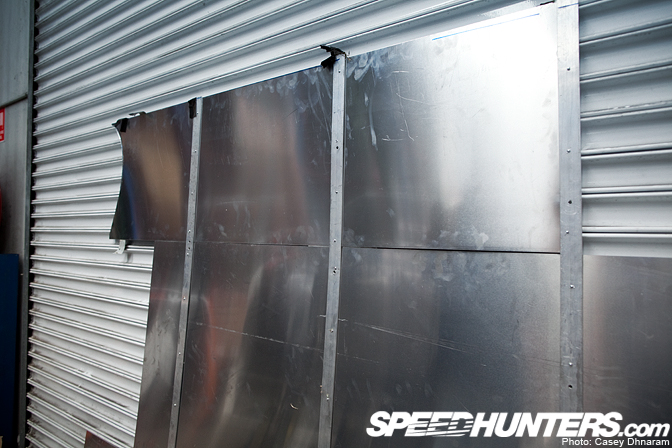 The template for the flat floor that will lead to the diffuser. The WRX will also run thick rubber skirting to channel the air.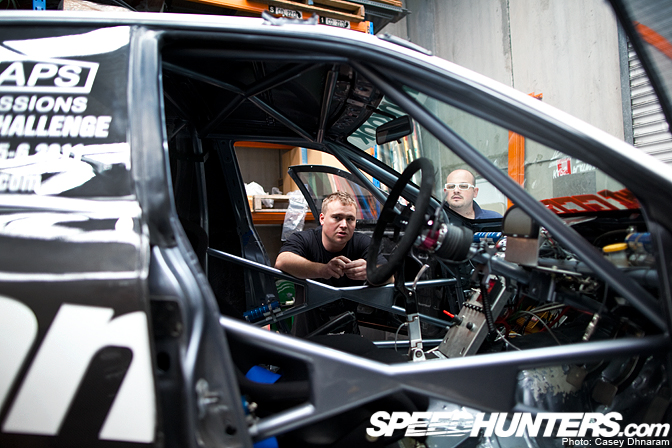 I don't think Ben has had much sleep for the past month!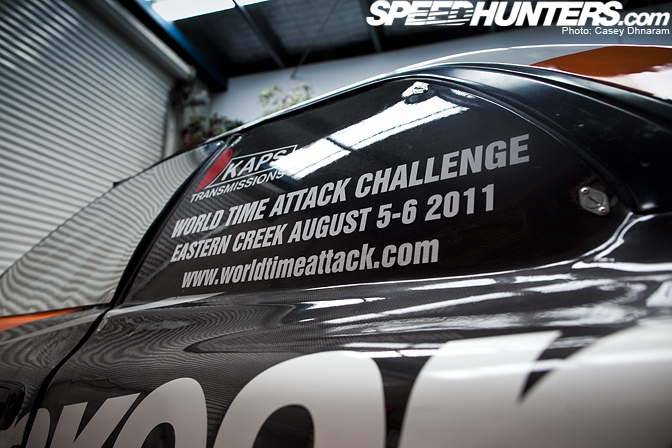 Be sure to stay tuned to Speedhunters for more updates from WTAC. We know what it's like to not be able to attend an event, so we'll try to give you as many insights into what's going on as possible! I'm sure there are many teams that will be up all night working on the cars, and we'll be right there with them snapping away!
- Charles Kha
Photos by Casey Dhnaram
2011 World Time Attack Challenge