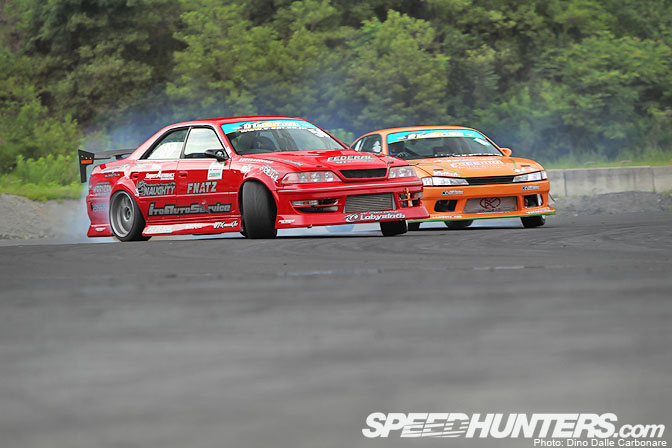 Before heading straight into the battles from Sunday's D1 Street Legal round in Nikko, I still have lots to show from the pit area as it was jam packed with some of the coolest cars in the series. With over 80 entrants for this round I really can't believe they managed to squeeze everyone into the paddock on Saturday's qualifying day.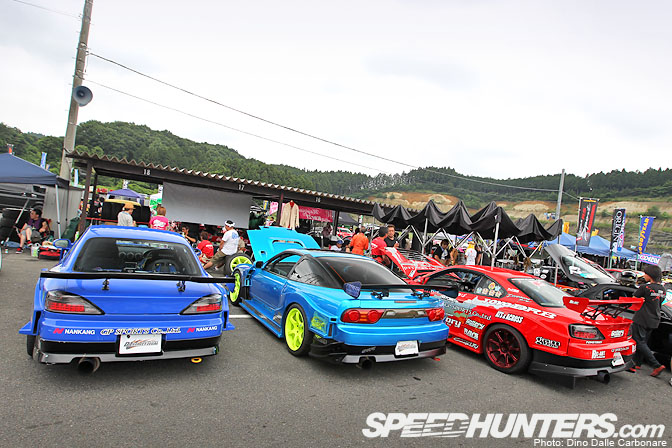 The GP Sports guys, along with Gikuya's V Factory S15 were among the cleanest cars present.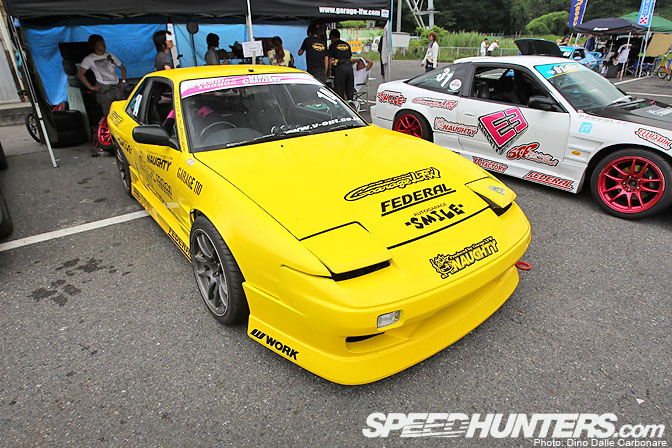 Another ride that was entered in the Venus Challenge round held on the same day was this yellow onevia driven by Saori Funaki's…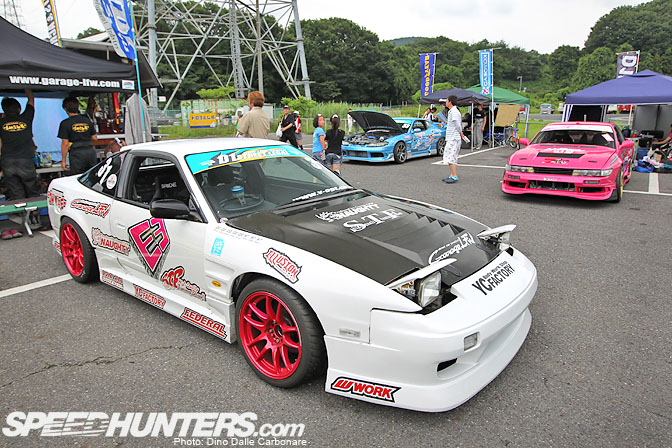 …part of Team Naughty along with Takayuki Tomioka's RPS13.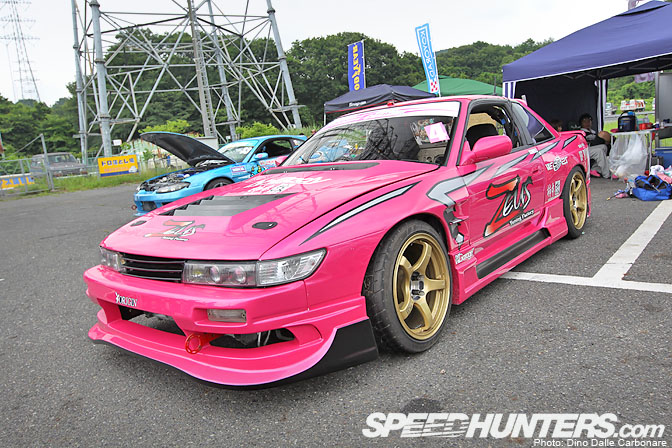 Miki Yabuchi's Team Zeus Origin-kitted S13 in all its pink glory.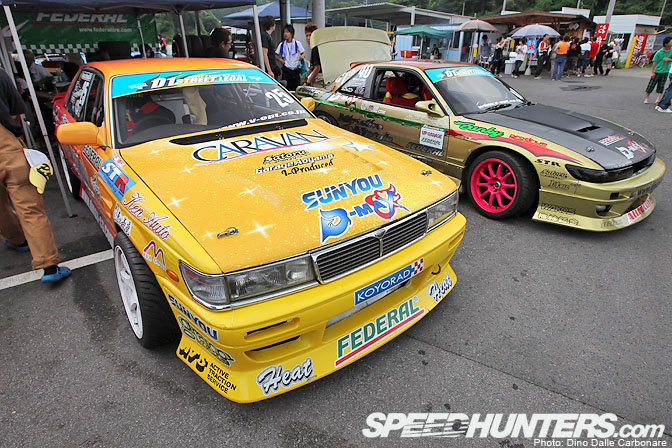 You may remember seeing Kiguchi's C33 Laurel of Team Heat at the opening round of Drift Muscle in May. Just like at Maze his Nissan was adding a much needed variation among all the S-chassis present.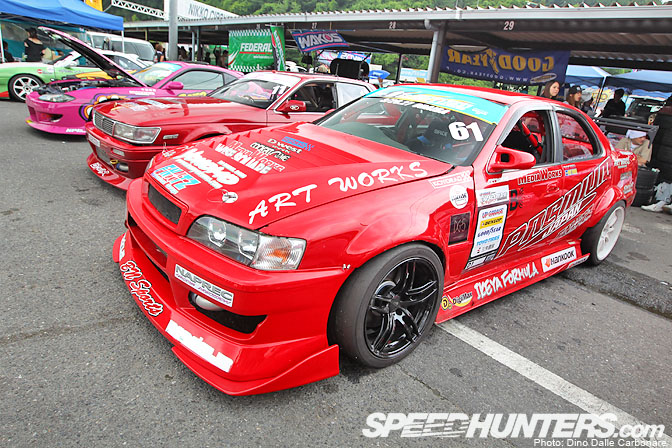 Daigo Saito's JXZ90 with JXZ100 front end conversion looking as mean as ever. He has actually just put the car up for sale we hear; needless to say it will be interesting to see what he will be driving next in Street Legal and Drift Muscle.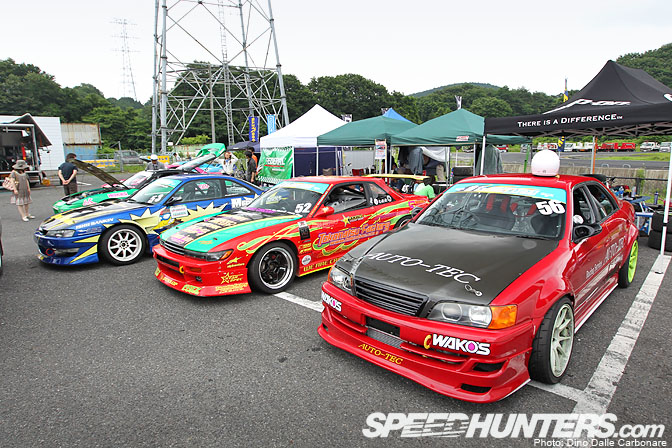 Yatta one more Toyota, Auto Tec Racing's JZX100!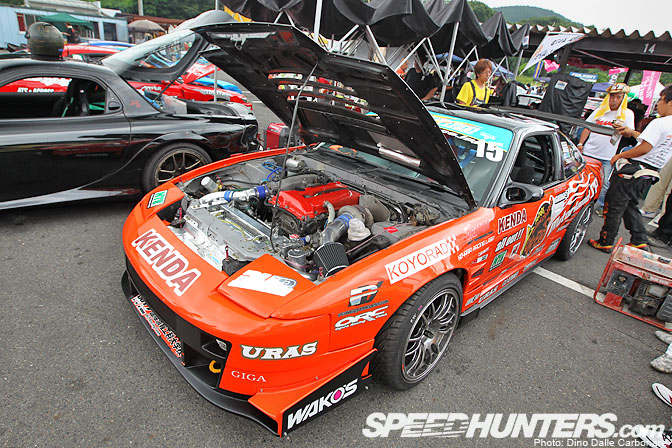 When I saw Kohashi's 180SX with the hood open I immediately went to take a closer look at the engine.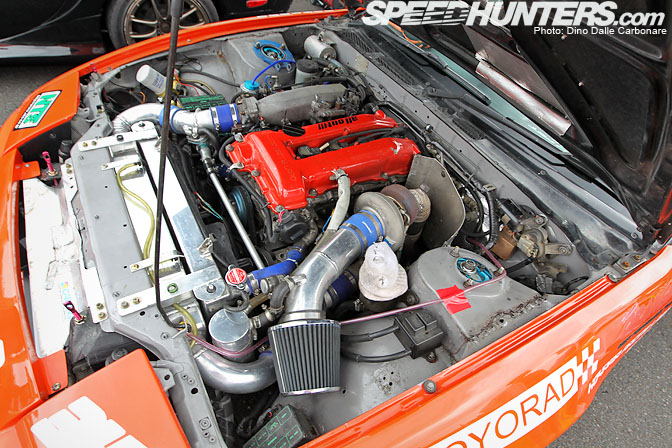 Pretty nice set-up with a Trust TD06 supplying a good 450 HP. Notice how the intercooler is positioned right in front of the radiator to help keep piping short.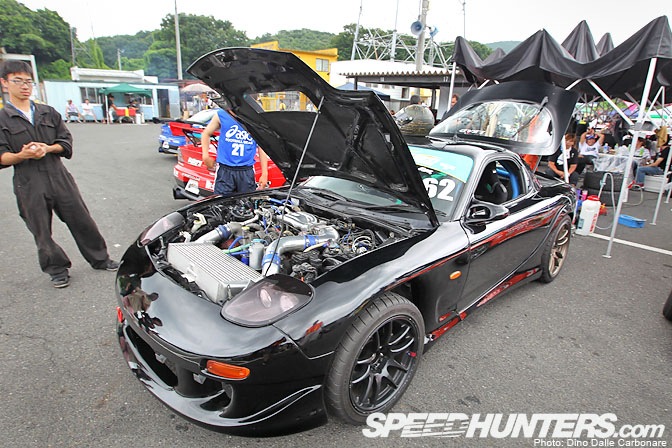 This mean FD3S was driven by Imamura Takahiro, known until a few seasons ago as the Drift Samurai! Not sure why he has dropped his old "name" but his passion for rotaries is still very much alive.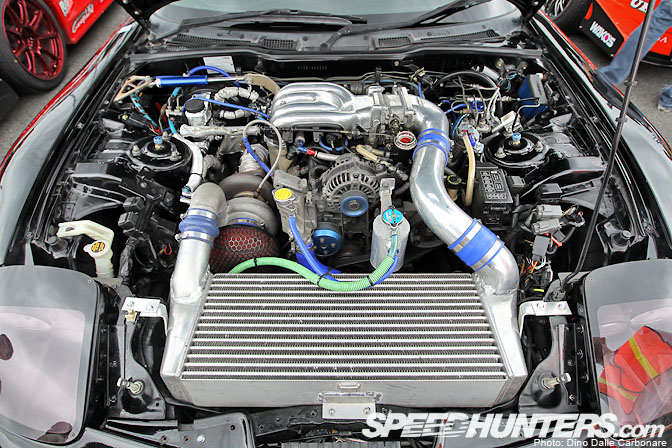 Under the hood was a serious looking engine running a single turbo conversion and a V-mounted intercooler/radiator, taking advantage of all that space in front of the motor. Imamura was having some issues with the car so never managed to qualify for the Best 16.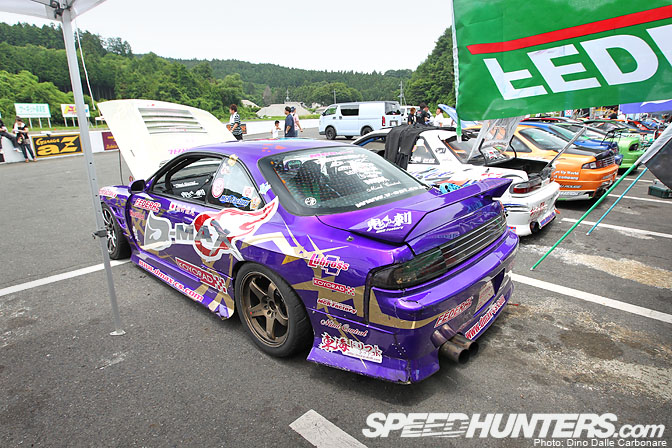 Yokoi's number 1 D-Max S14.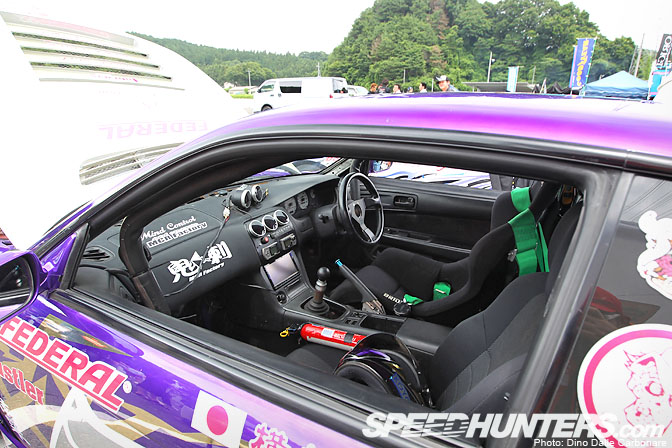 One of the main requirements of Street Legal is that cars must to be in full street trim, which means full interior, A/C, audio and a catalyst so the car passes emission tests.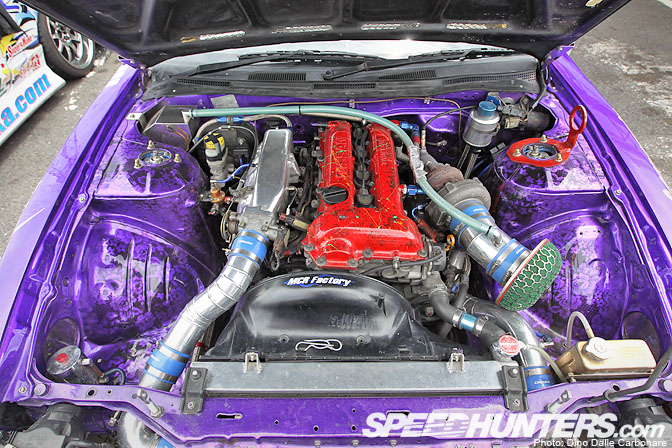 Very nice presentation.  This is a very seriously built 500 HP SR20 from MCR Factory.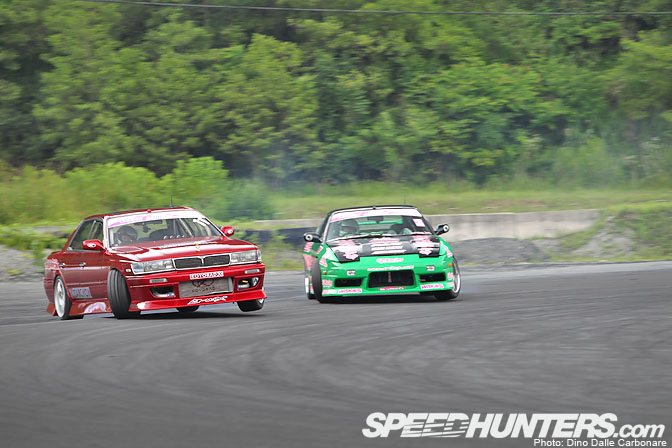 First up in the tsuiso runs were the girls of the Venus Challenge.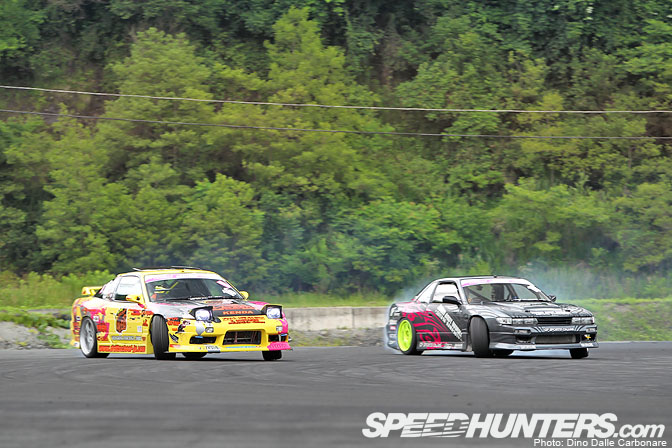 Unfortunately Sumika ended up losing straight off in Best 8 against Nagasawa…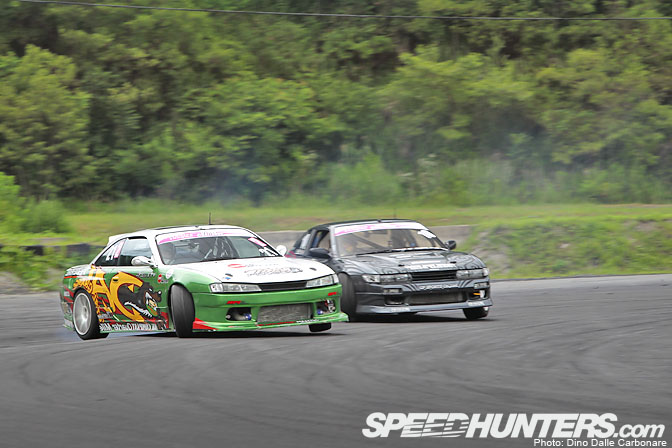 …who was obviously on a roll beating all her opponents, as well as number 2 seed Mimoto-san in the final.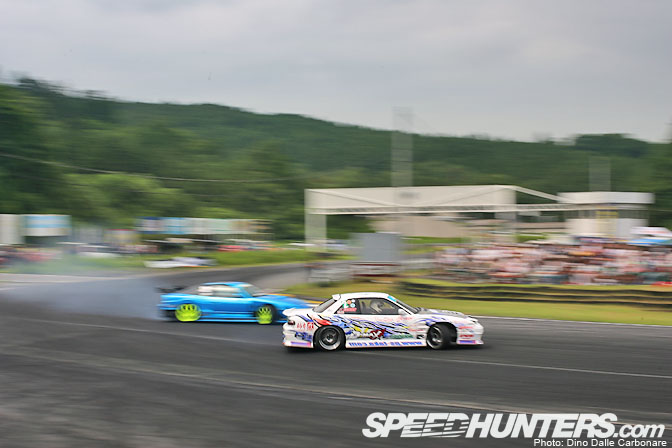 After a small pause it was time for the Street Legal battles to get going and the action really intensified.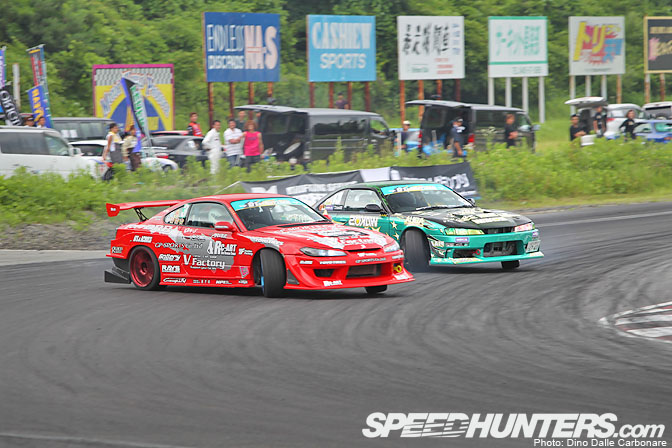 Consistent precise driving and cold blood is what drivers really need to fence off opponents…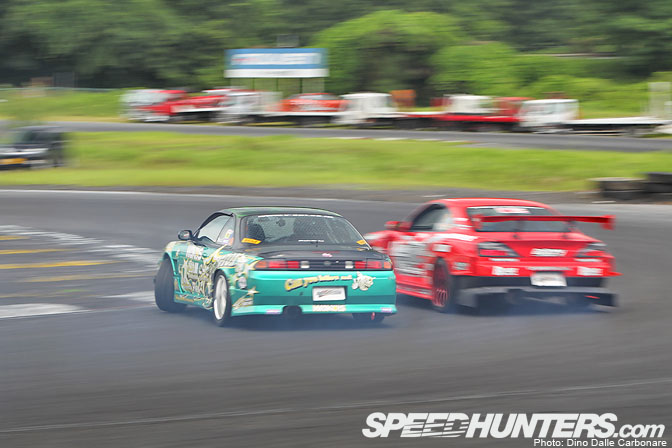 …and Gikuya certainly seemed to have plenty of that on Sunday.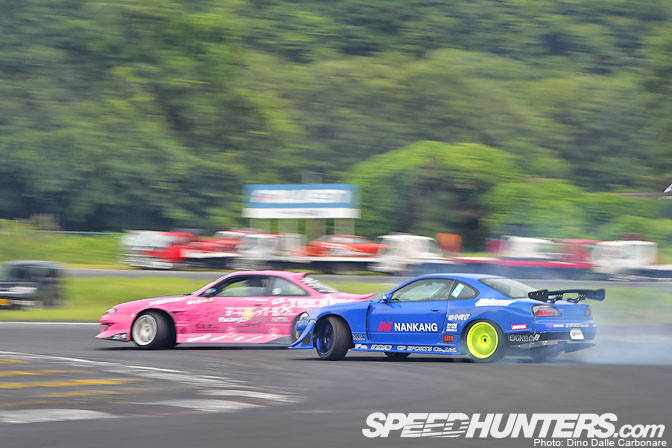 Here is Fujino in his GP Sports kitted S15 up against Oohana of team Magician.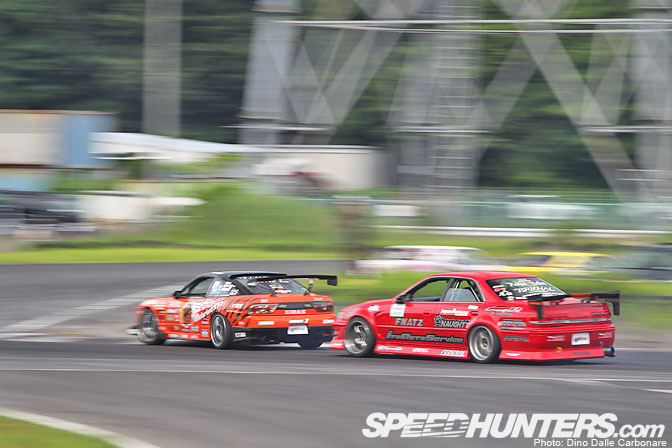 To really show off an aggressive driving style judges like to see drivers fighting hard until the exit of the chicane following turn 1. It isn't easy, but keeping nailed to your opponent is very important to gain max points when chasing. Here is Kitaoka in his JZX100 showing how it's done when he was up against Kohashi in Best 16. Kitaoka managed to grab the win and move on to Best 8.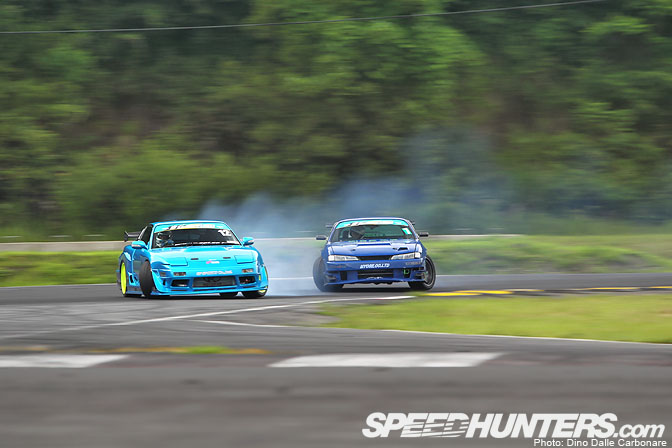 Kamiya up against seeded driver Hayashi in the Best 8 putting on a great show. Hayashi took the win and moved into the semis where he went up against Gikuya.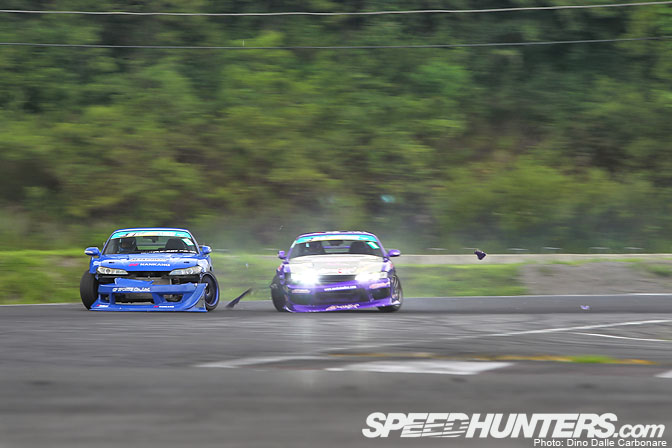 When it was Fujino's and Yokoi's turn to go against each other in the Best 8 it was no mercy. Yokoi in his D-max S14 came in glued to his opponent's door and an impact was unavoidable. It looked like a light contact but bits of fiberglass went flying everywhere across the track…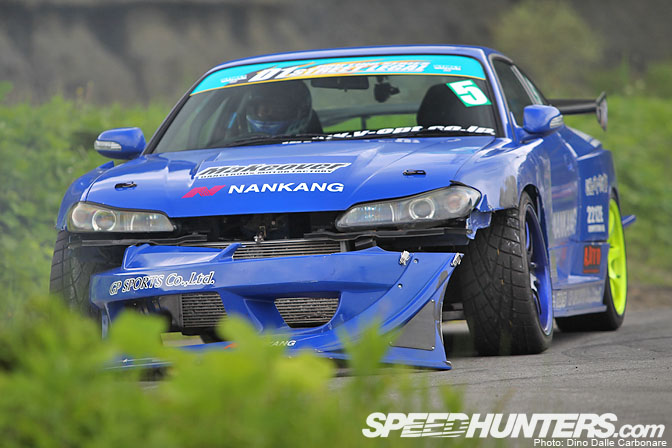 …and Fujino's S15 was left injured. The car developed problems allowing Yokoi to move on into the semis.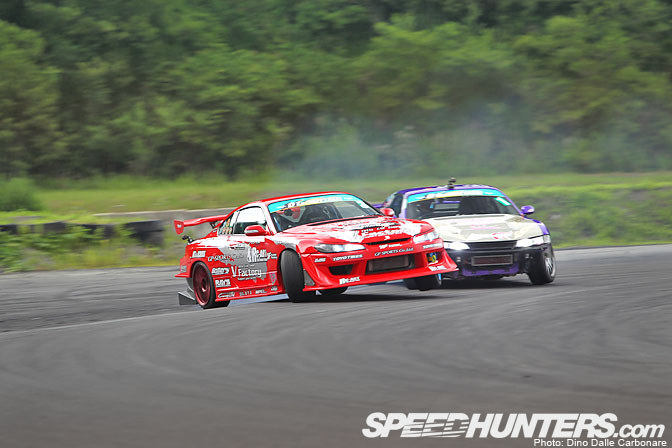 A few more battles later and it was the final, Gikyuya against Yokoi in his now bumper-less S14.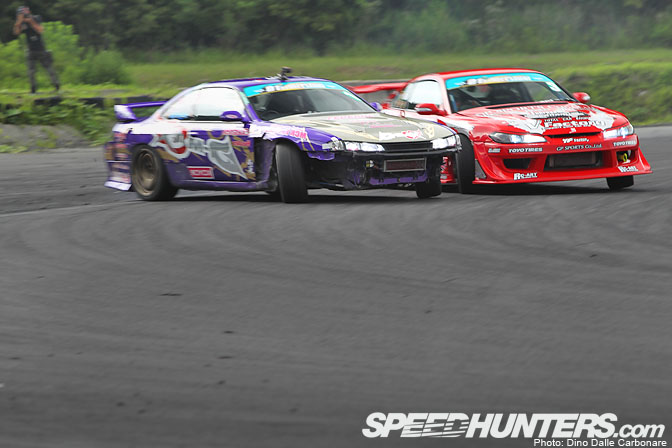 Gikuya had the upper hand and the judges didn't even call for a "Sudden Death."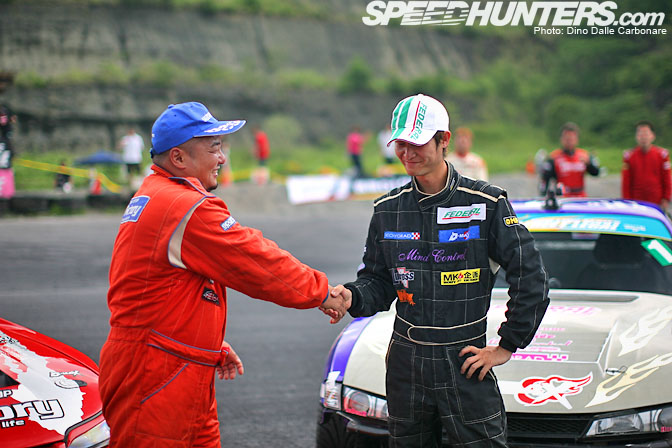 Gikuya grabbed first spot allowing him to move into second place in the overall standings, 11 points behind a pretty disappointed Yokoi.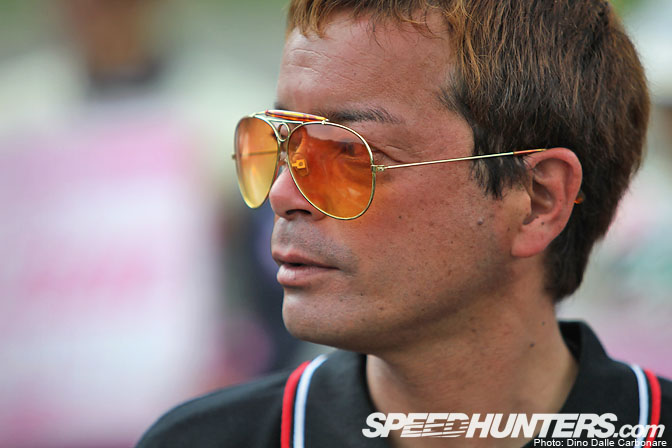 Nomuken with his target shooting sunglasses was called in to hand over the trophies and prizes.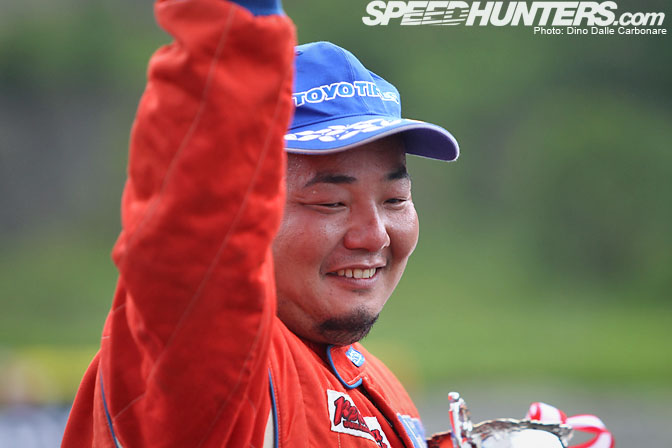 Gikuya looked very satisfied of his performance. With three more rounds to go in the 2011 season he is still very much in with a chance to grab the title.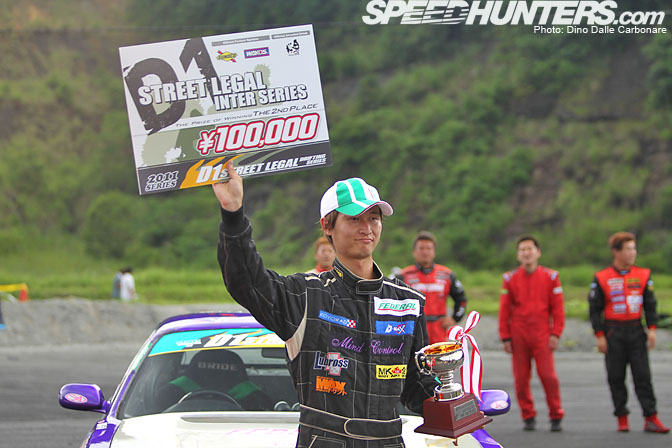 Yokoi will no doubt have to fight much harder to defend his lead; this season is looking to be pretty tightly contented as ever!
This ends the Street Legal coverage from Nikko. Hope you enjoyed the action and make sure you check back soon to download yourself some cool desktops!
-Dino Dalle Carbonare