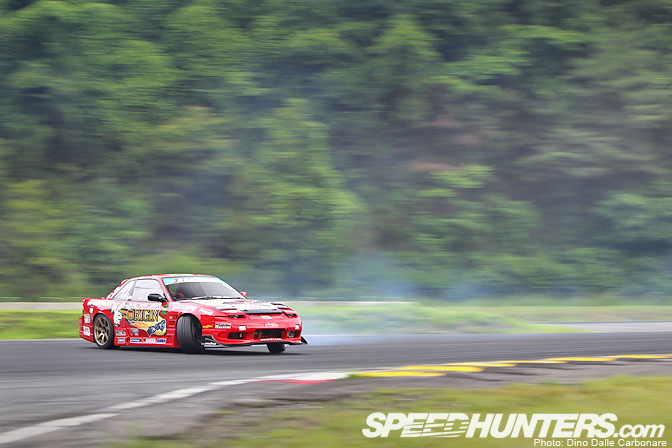 With the All Star Bash coverage coming from Mike, Linhberg and Larry, this week is going to have a pretty evident drift theme. My contribution from over here in Japan is from this Sunday's D1 Street Legal Round 3, and after the short preview I gave you yesterday it's now time to take a closer look at the event, with its chilled out atmosphere…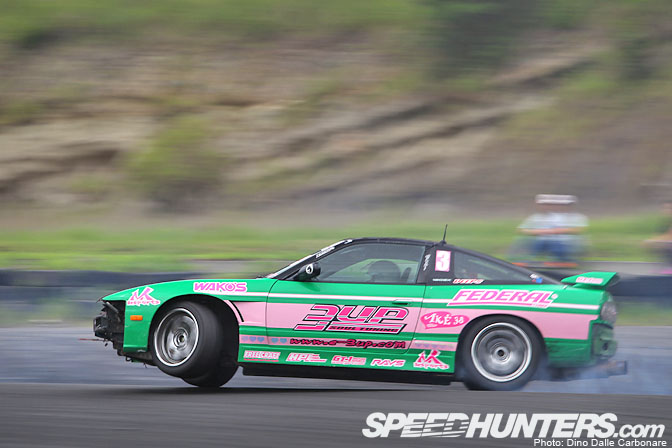 …crazy action…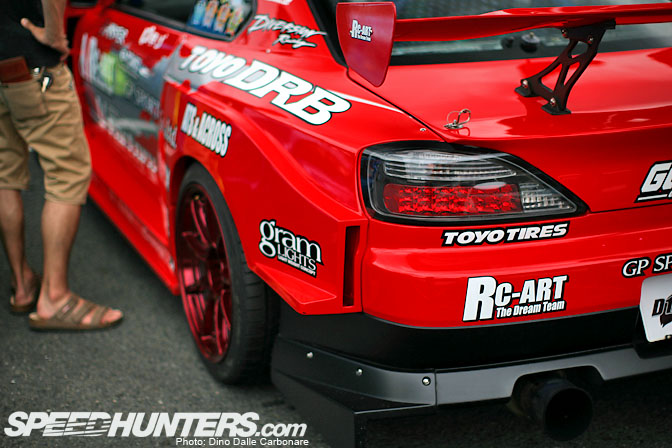 …and of course impressive and diverse styles.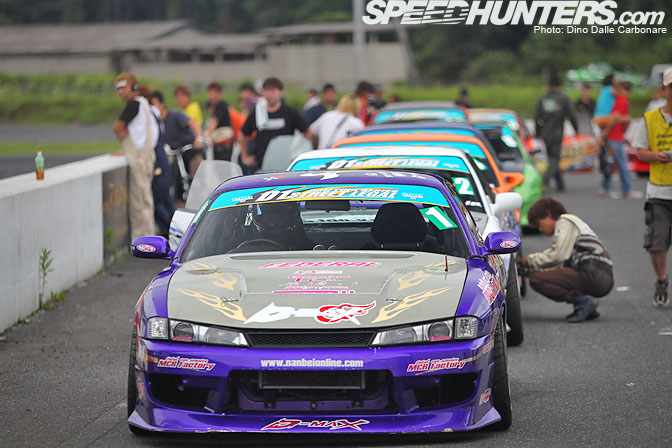 Here are the top ten seeded drivers lining up for their practice session in the morning. Sitting in front with his "MCR Factory with D-Max" S14 is Yokoi, who was really killing it throughout the day. He managed to get into the final but more on that in Part 2 when we will take a look at the best battles of the day.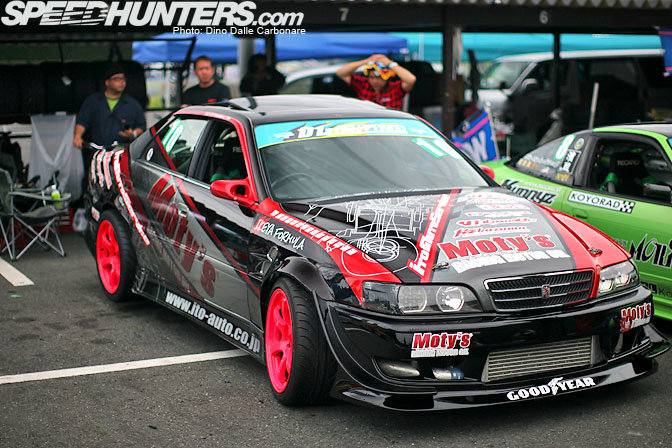 I noticed someone commented yesterday that most of the pictures shown were S-chassis, apologies for that but it's not like there is much variation at drift events in Japan these days! I was very sad that not even one AE86 was present but at least there were a few howling JZXs like this Ito Auto Service 100.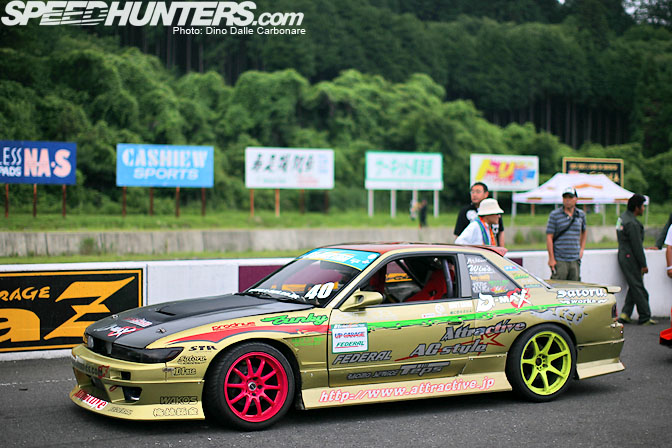 I always wonder what most people think about the use of fluorescent wheels on drift cars? I mean it's not like most would run these on their street cars but I always thought that they looked pretty suited on colorful JDM cars. A friend of mine from Sweden that came along to check out the event with me, thought they looked silly. What do you guys think?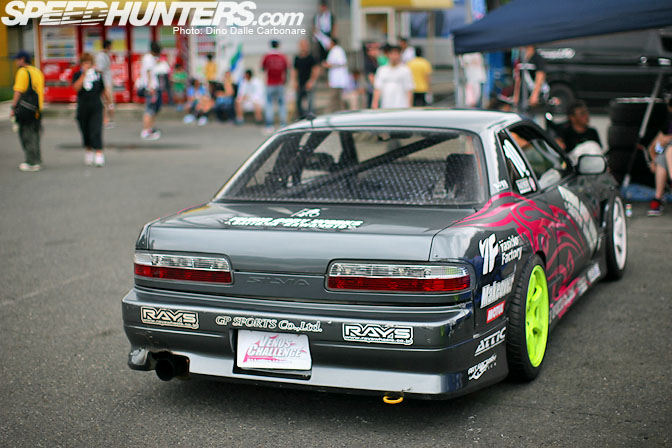 This Yashio Factory maintained S13 belongs to Nagasawa-san, yet another entrant of the Venus Challenge. This was one of my favorite cars at the event, you can never go wrong with simplicity!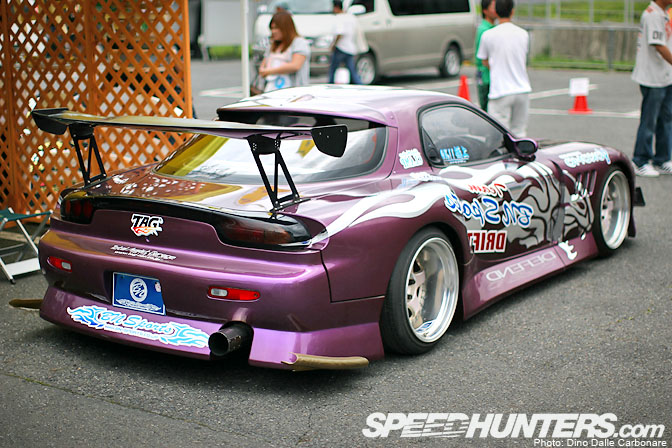 Where on the other hand, this was probably the most extreme! I'm sure I'll be seeing this BN Sports widebody FD at Daikoku on the 7th of July for the 7's Day. Check out the lip on those rear rims!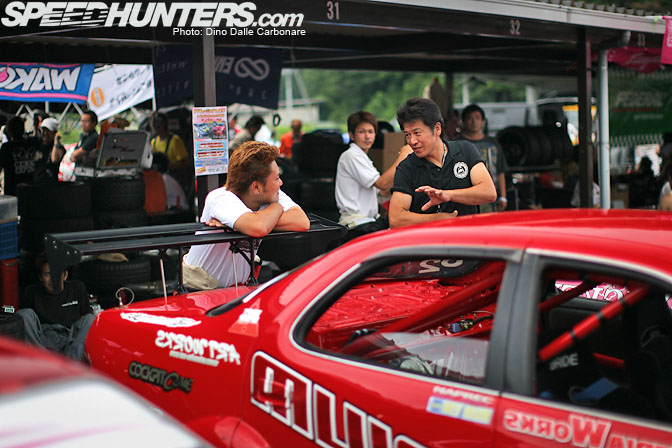 The hour break for lunch is always a good time for drivers and personalities to mingle and as I passed past Daigo Saito's pits I spotted him chatting to Koguchi. And yes Saito also competes in Street Legal with the same JXZ90 that we saw him drive at the Drift Muscle round in Maze.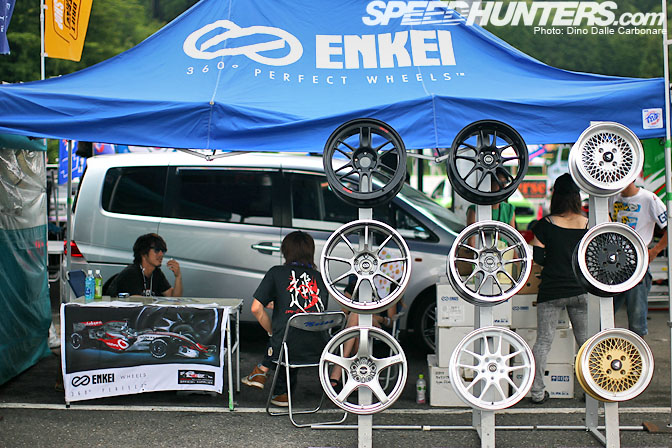 Enkei is giving full support to both D1 and Street Legal series this year so you can always expect to see their cool selection of new wheels on show.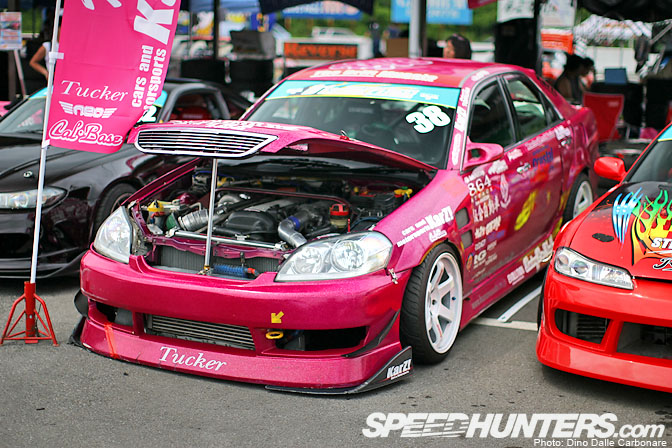 Takamiya Yuki of Team Magician was there with his JXZ110, probably one of those "internet cars" that everyone knows very well.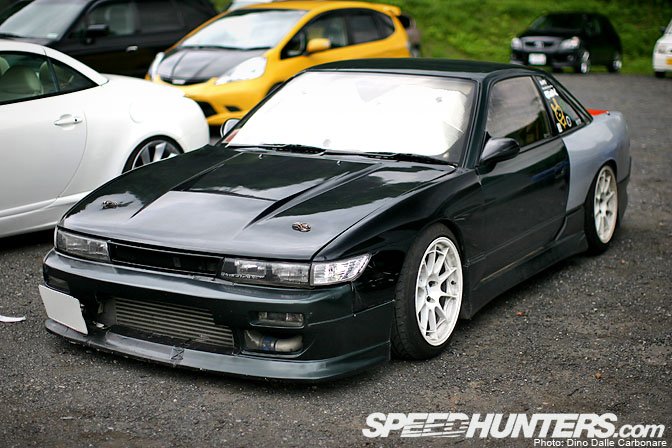 When I headed back out to the parking lot for a quick lens change I noticed this wide body S13 on Enkei NT03s had parked up next to my Legacy…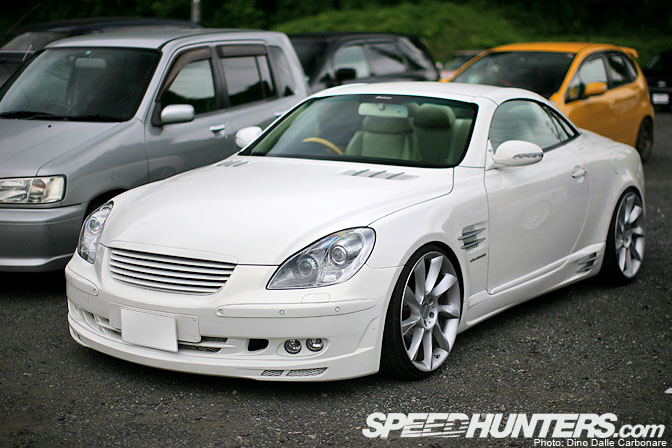 …and next to it was this very nice Toyota Soarer on what looked like Lorinser turbine wheels.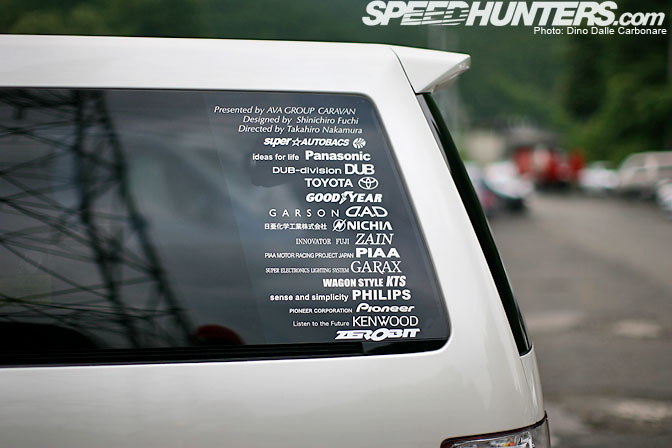 I think this Toyota Alphard takes the win when it comes to fitting as many sponsor names in the smallest possible place!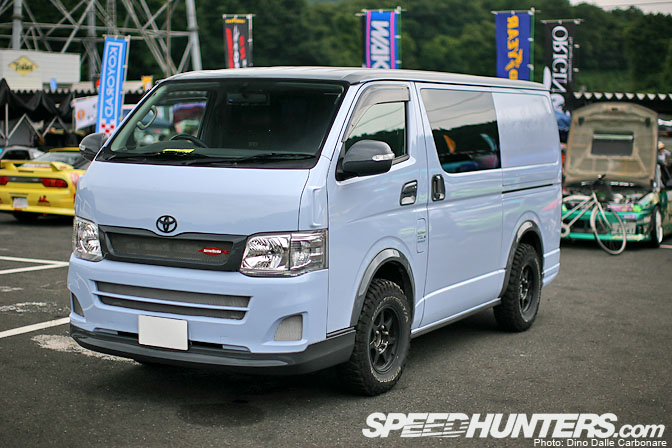 Another non-drift car related find was this Hiace, going for a very different style from the usual slammed look that is so popular on these big vans.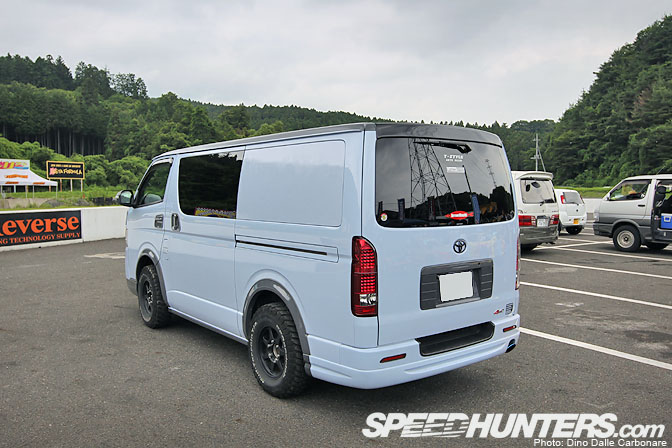 The lifted suspension, contrasting overfenders and off-road tires really worked well!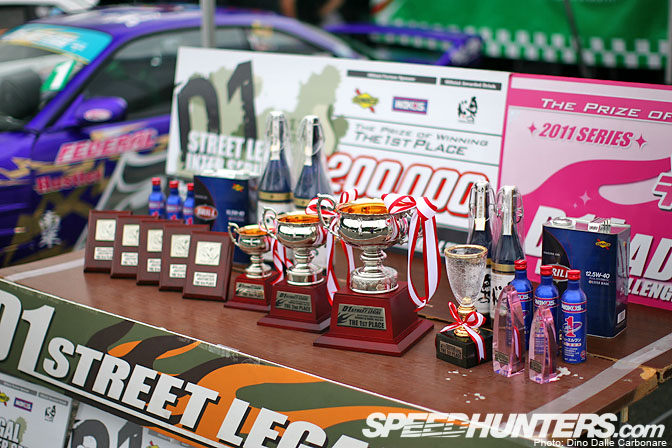 The various trophies for the Street Legal and Venus series, along with sponsorship prizes were lined up on a table in the paddock for everyone to see. Top prize money for 1st place in D1-SL is ¥200,000, which at today's rates comes to about $2,470. That should pay for dinner and a few drinks for the winner and the team! Top finisher in the Venus Challenge gets ¥30,000 or $370.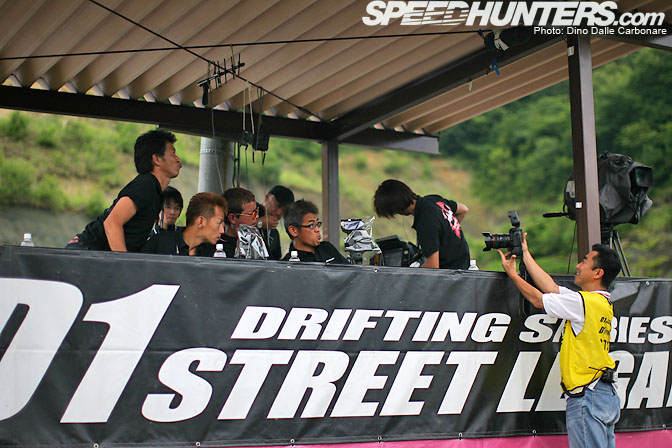 The official D1-SL photographer grabbing a funny picture of the judges before the qualifying round kicked off.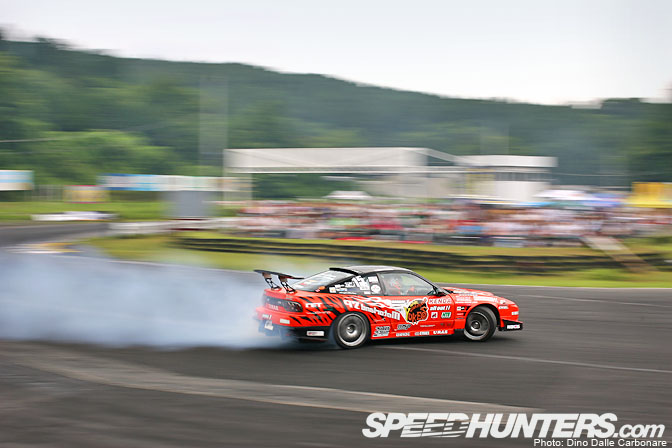 I positioned myself right next to judge's booth, as the qualifying got under way…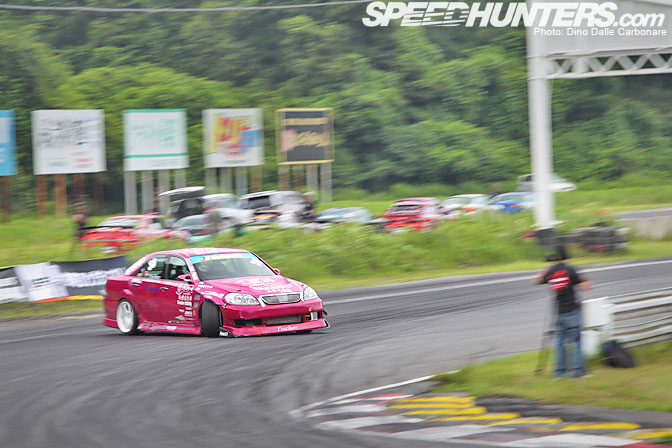 …a great spot to catch the cars as they are thrown sideways on corner entry.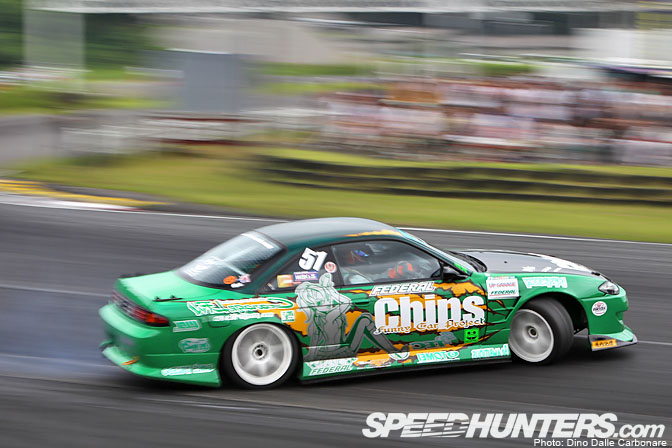 Waki Yoshiaki was getting some pretty good angle as his Team Chips S14 hit the famous Nikko turn 1 dip.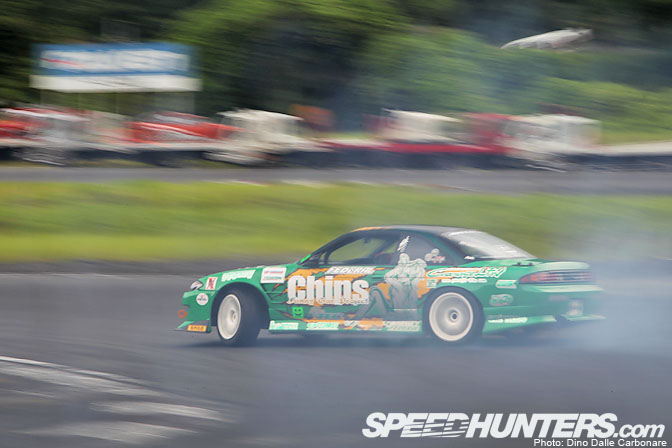 And the corner exit, hard on the power.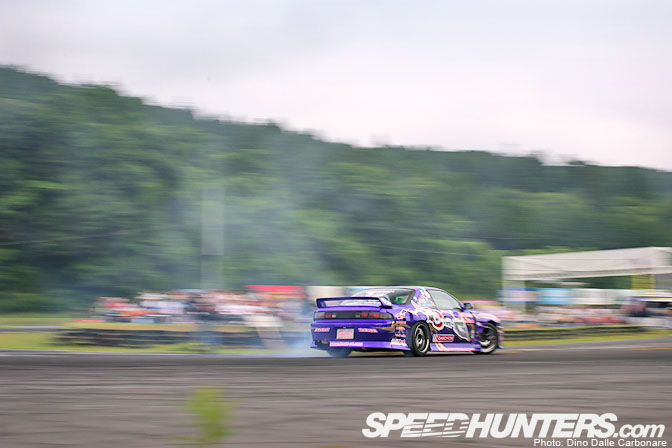 Another S14, this time Yokoi trying to impress the judges.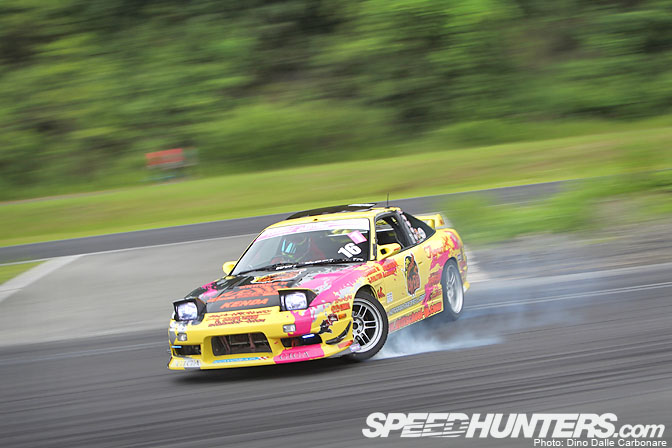 This was one of the few times that I had seen Sumika compete professionally and I was really impressed with her fearless entries. I guess practicing almost every day at Ebisu Minami will help get rid of your fear!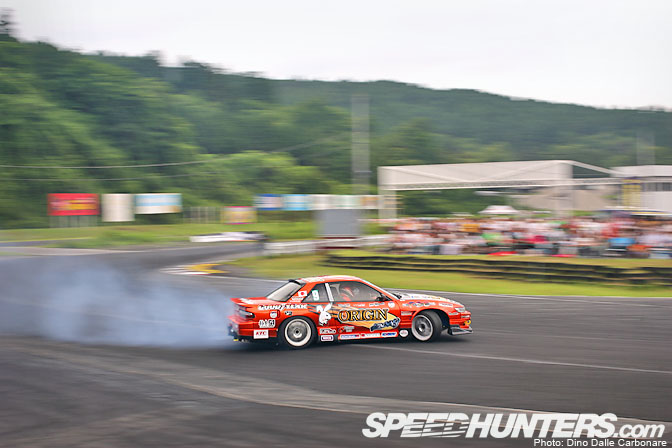 More S-chassis, the Origin S13 of Teramachi on full lock…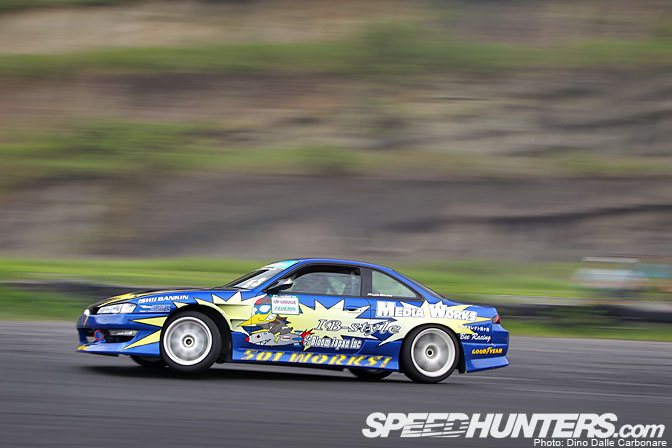 …and more wheel-in the air antics from Ishii in the Media Works S14.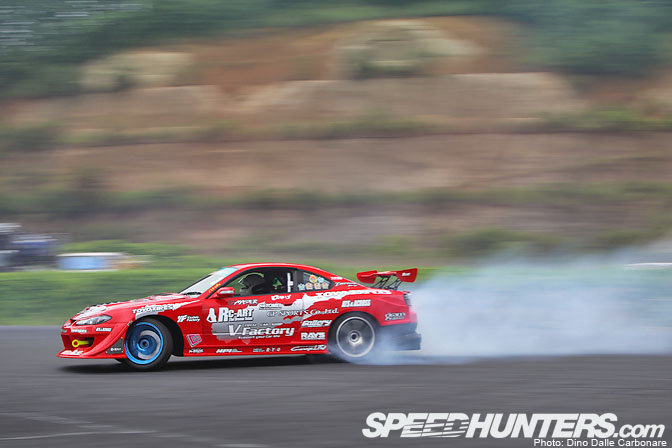 That's it for Part 1; the battles are next, so stay tuned for more Street Legal goodness from Nikko!
-Dino Dalle Carbonare